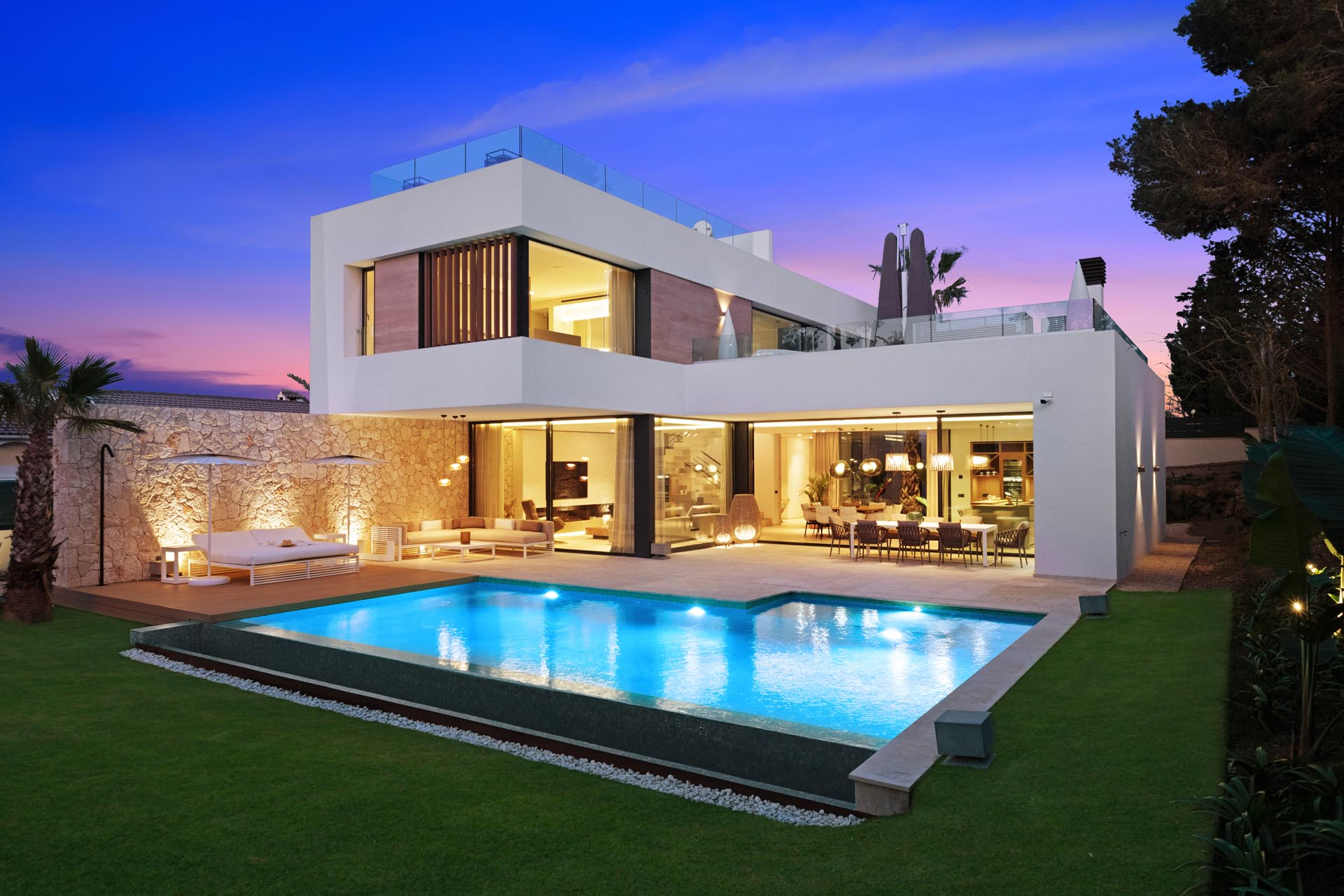 Jaime Salvá Architecture & Interior Design has recently completed Villa Twelve, a modern single-family home located in Mallorca, Spain, that's ideal for outdoor entertaining.
The home was commissioned by developer Sophisticated Projects, who asked for a design that would be contemporary, with straight lines, clean spaces, and that could lead to its own recognizable style.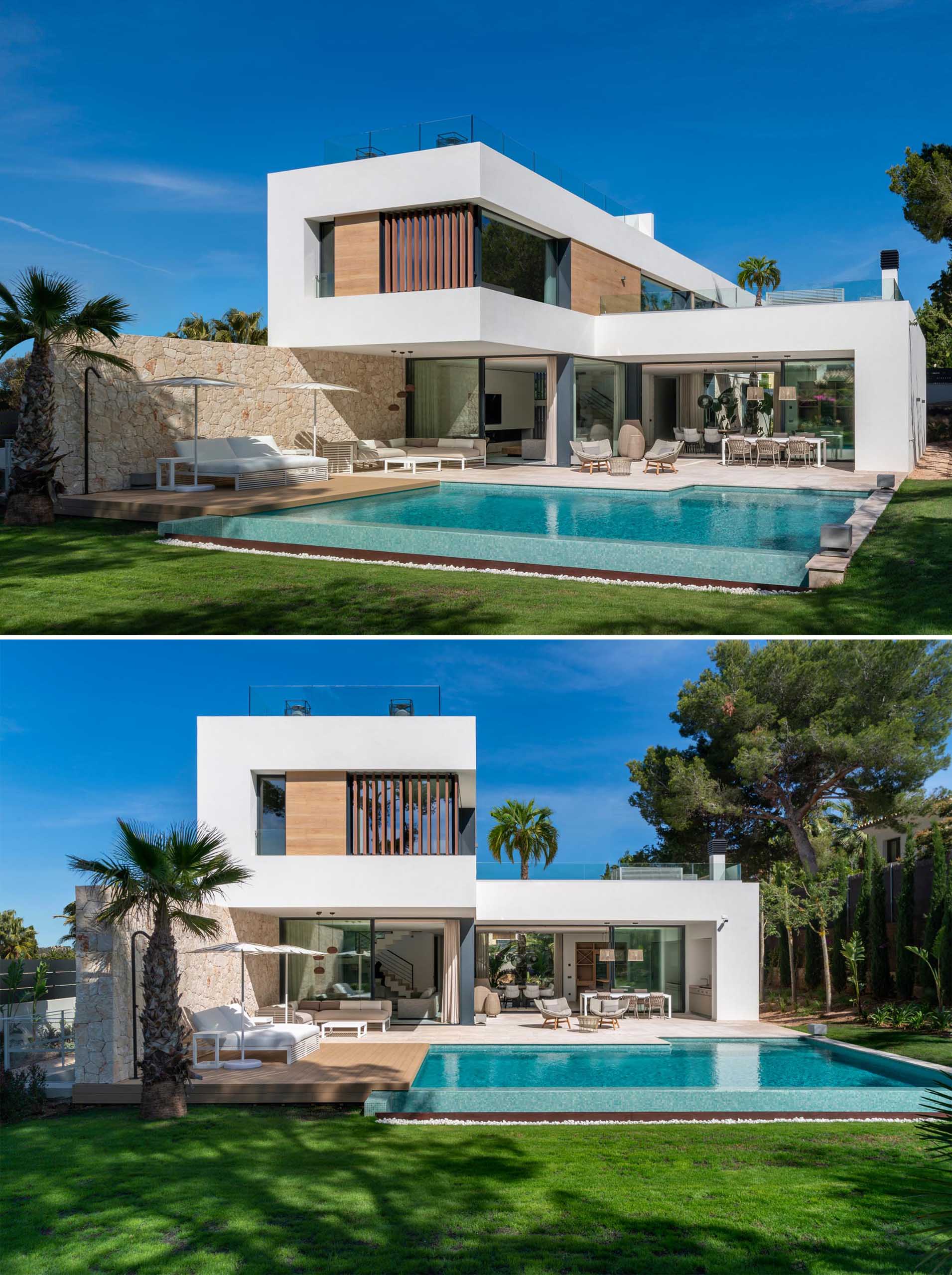 Neutral materials such as the local dry stone from the Municipality of Santanyí were used in both the exterior and interior of the home. This stone, as well as Balearic gray limestone, create a calming backdrop for the pool deck and partially covered patio.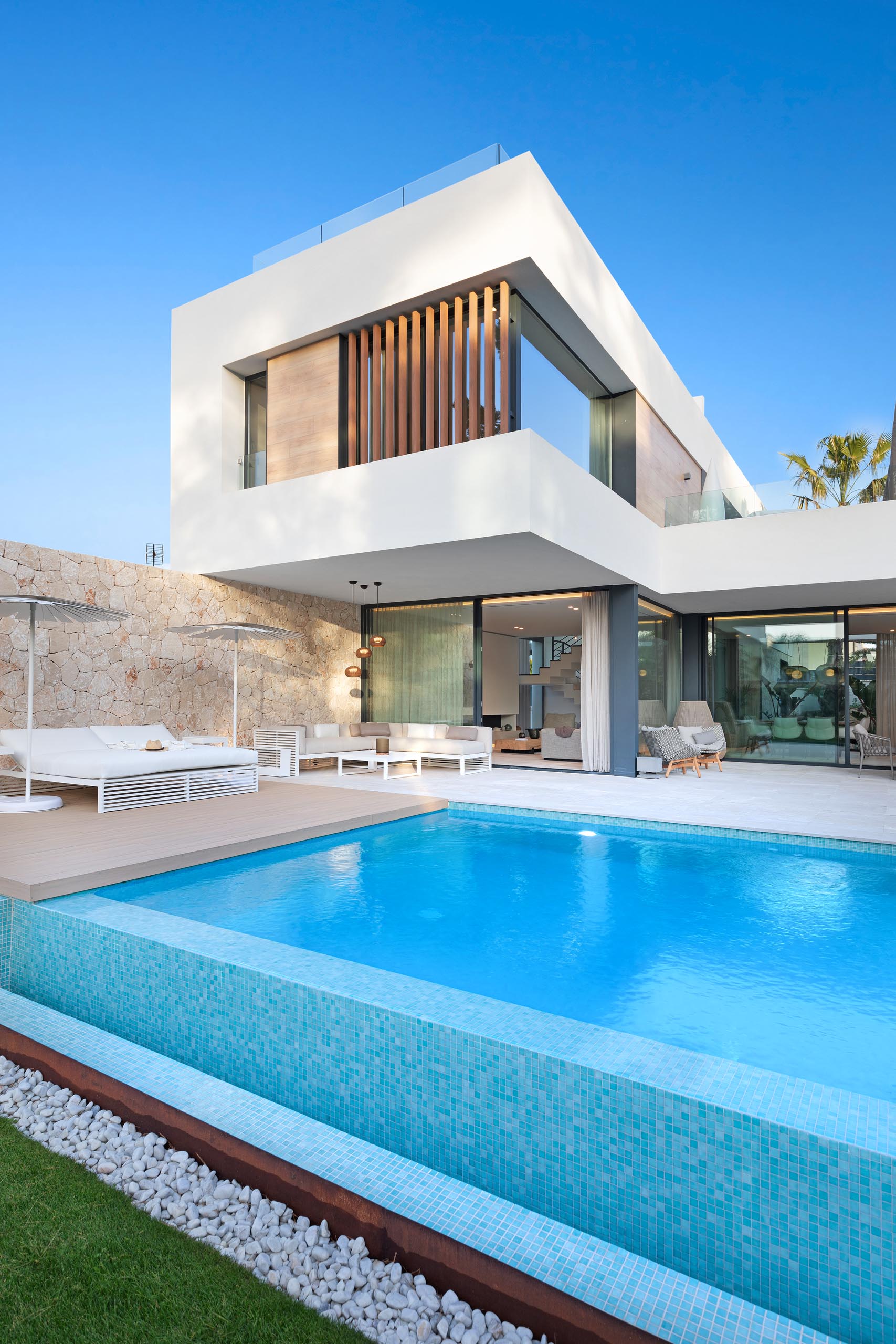 The second floor of the home creates shade for the patio, which has been furnished with an outdoor sofa, while the wood deck has a large day bed and a pair of umbrellas that cast fun shadows on the stone wall.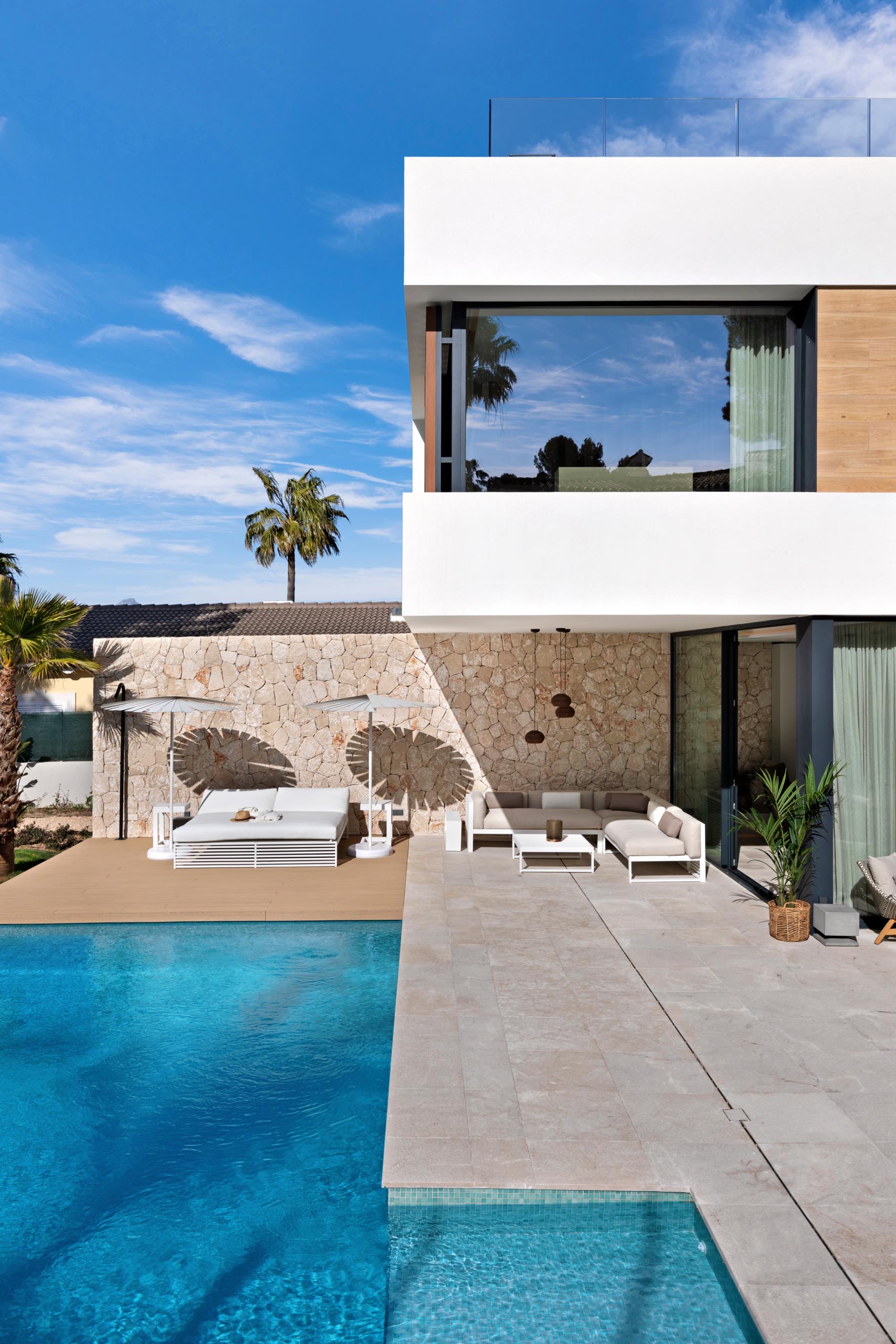 Lighting hanging above the outdoor lounge, as well as the nearby alfresco dining area, ensures that the spaces can be used all day and into the night.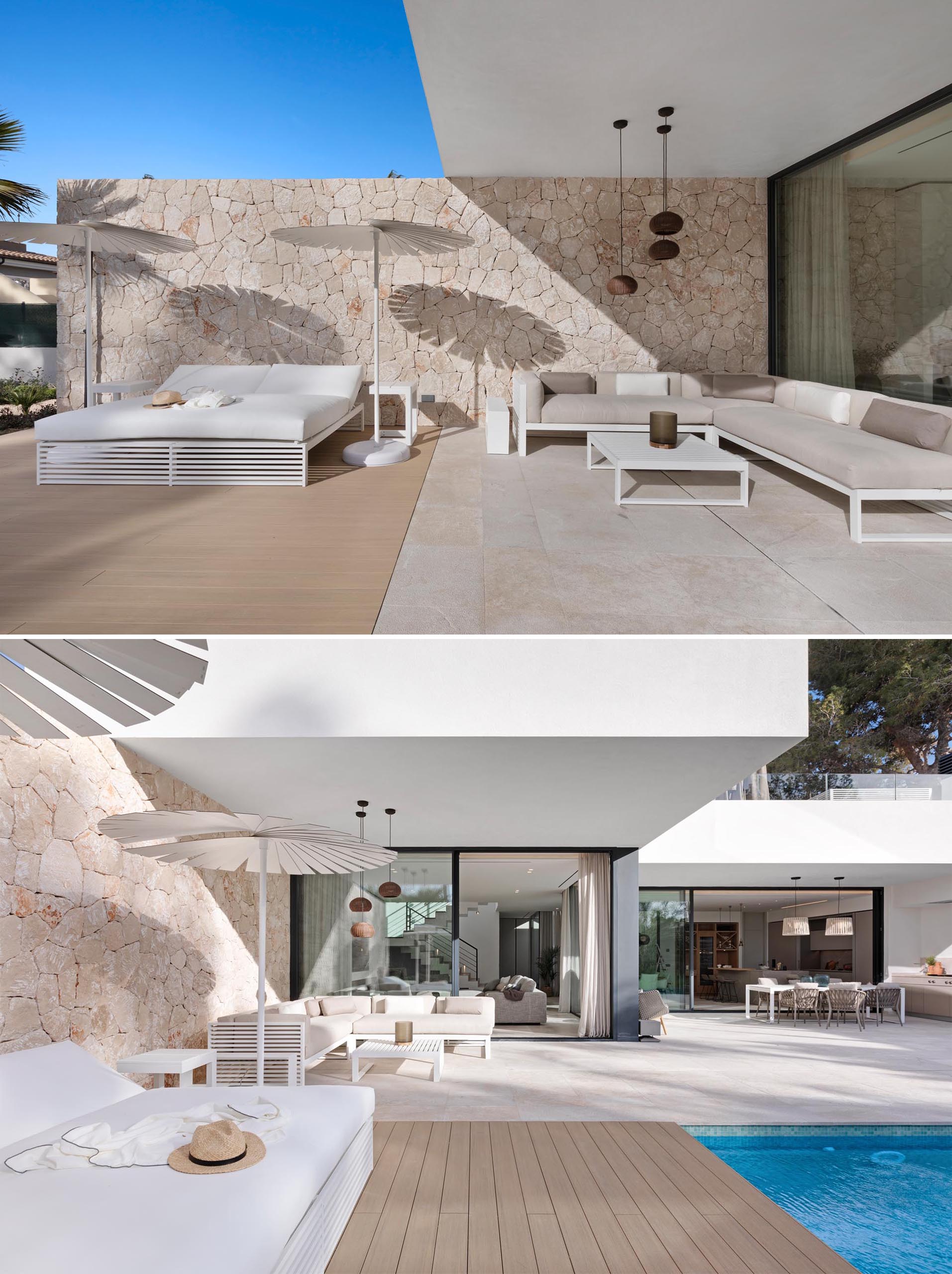 The deck and patio look out towards the swimming pool and yard, which is lush with grass, shrubs, and trees.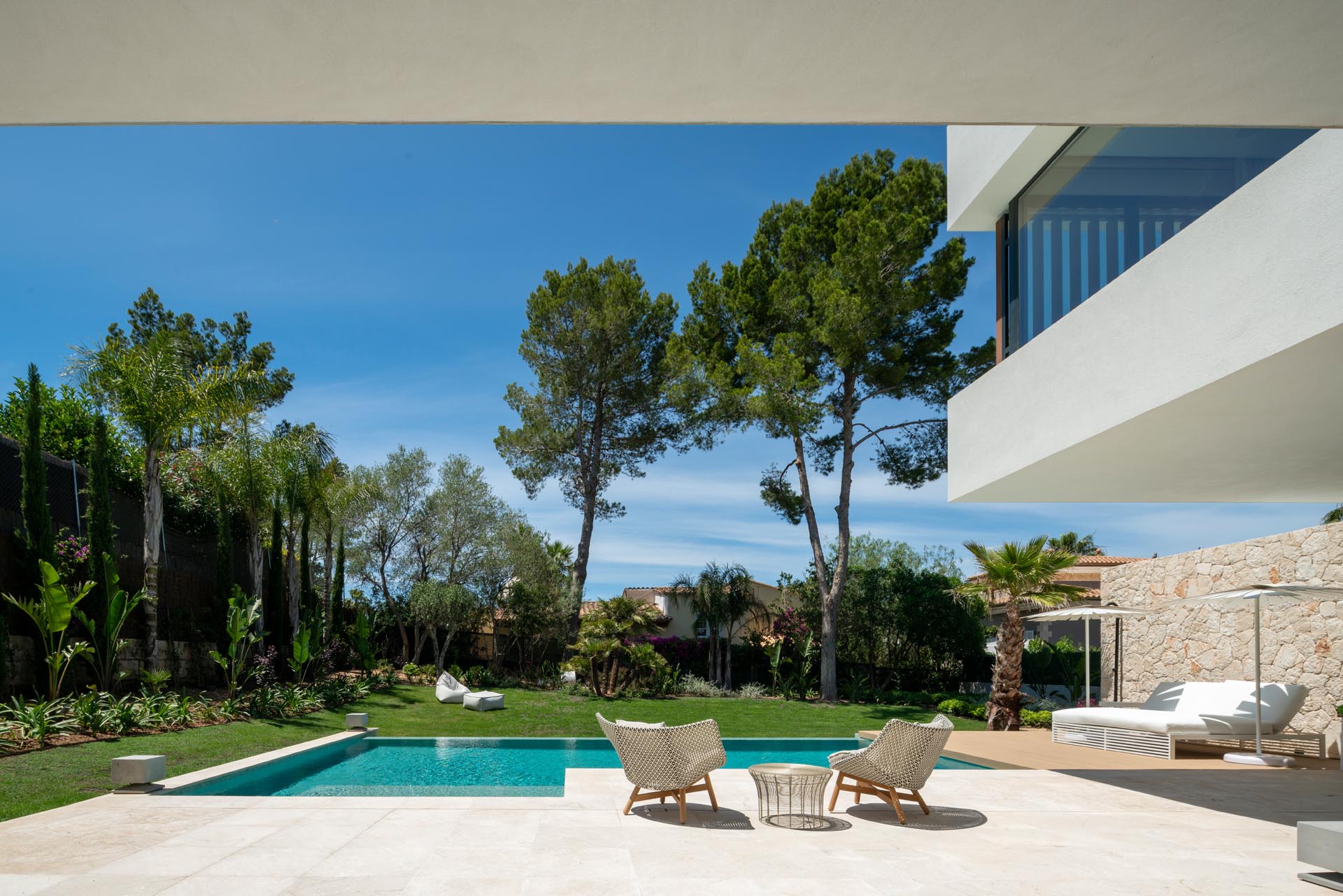 The open-plan interior, designed by Marga Comas, has large sliding glass walls that connect with the outdoors, creating a single giant entertaining space that's perfect for indoor/outdoor living.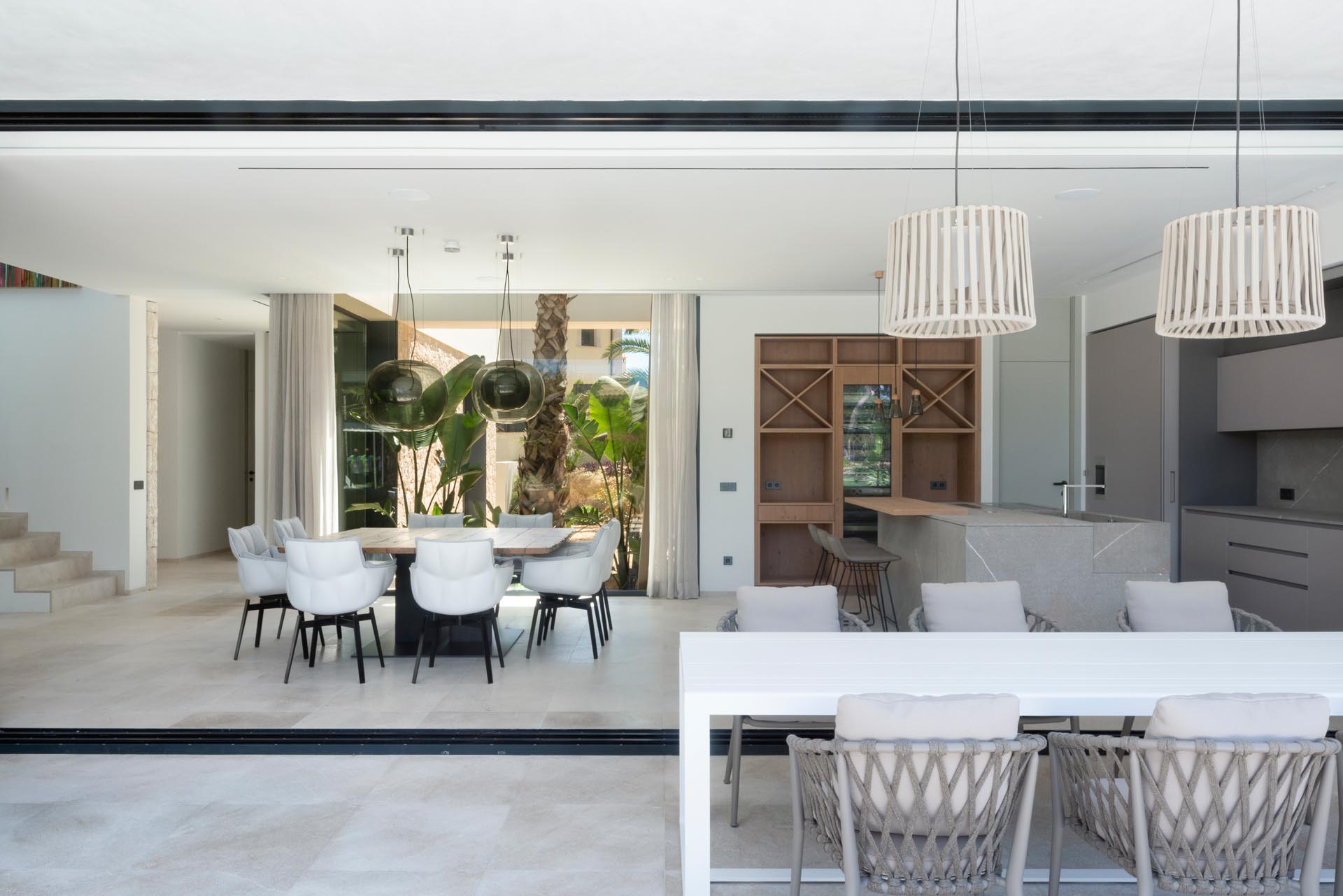 In the living room, the L-shaped gray sofa is focused on the linear fireplace with the TV above it. Underneath, there is a Balearic gray limestone hearth with hidden lighting that highlights the floor.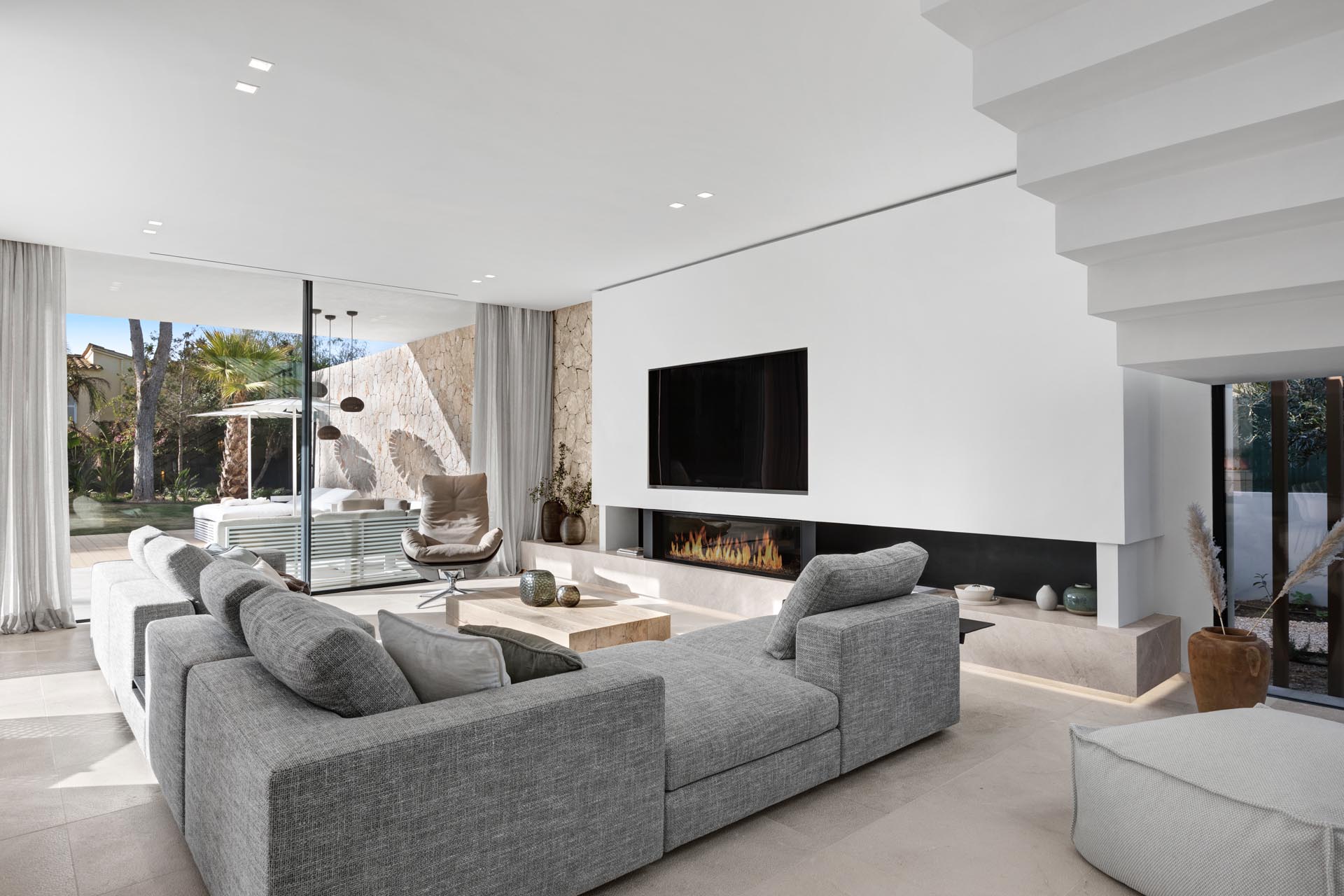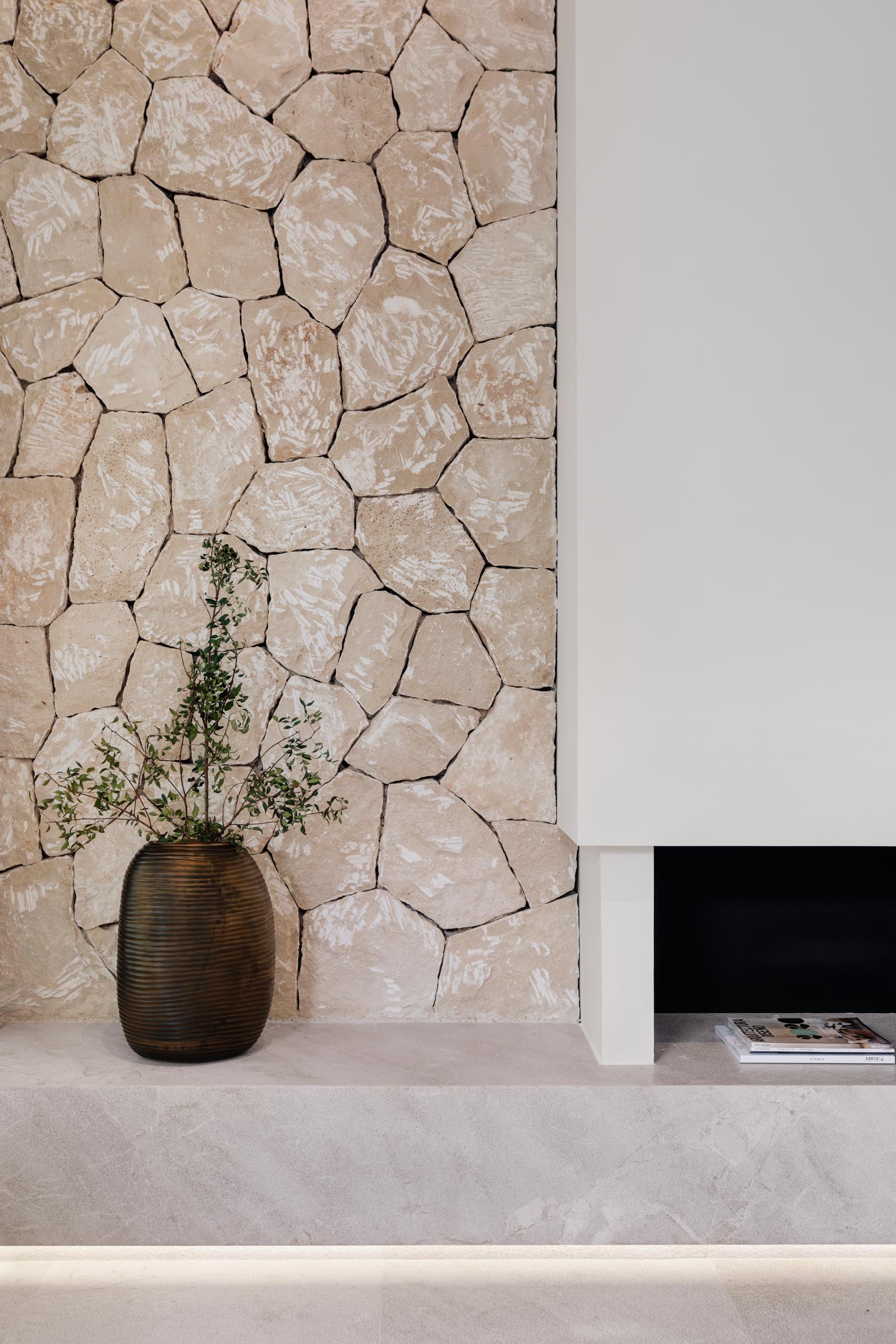 The local dry stone used on the exterior of the home has also been introduced to the interior in the form of accent walls.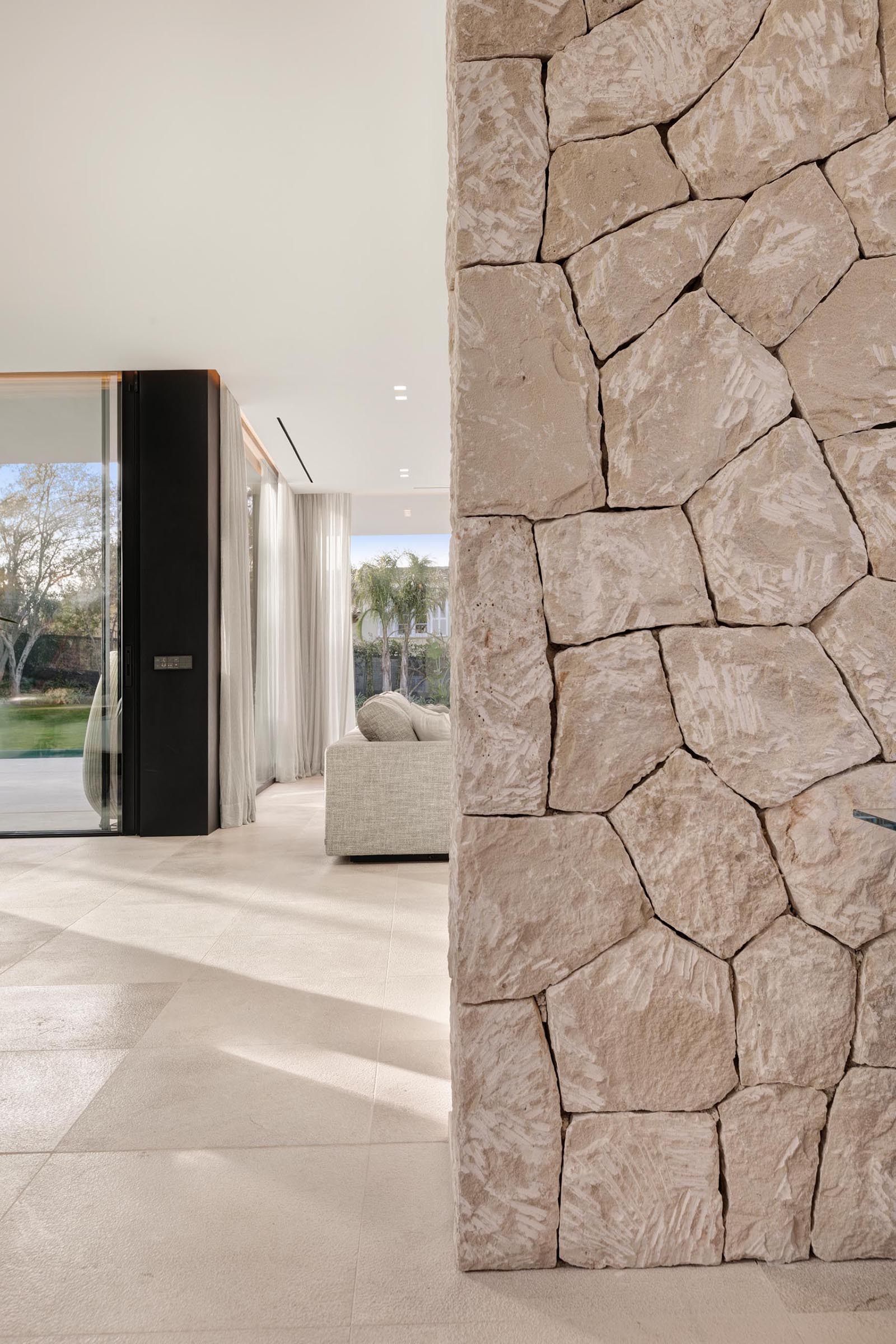 The upper floor of the house has large windows that provide an abundance of natural light.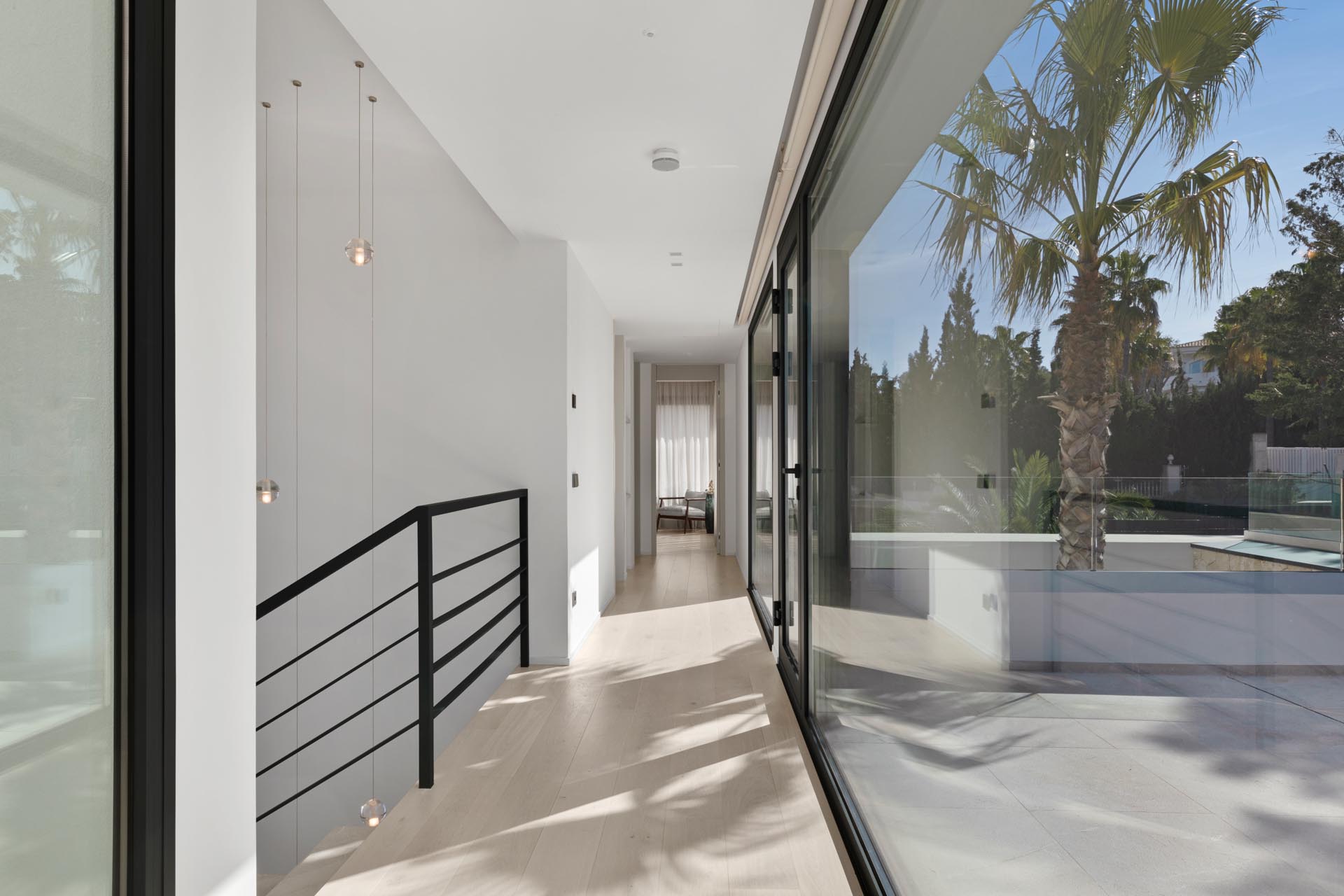 In one of the bathrooms, there's a large window with tree views from the shower.