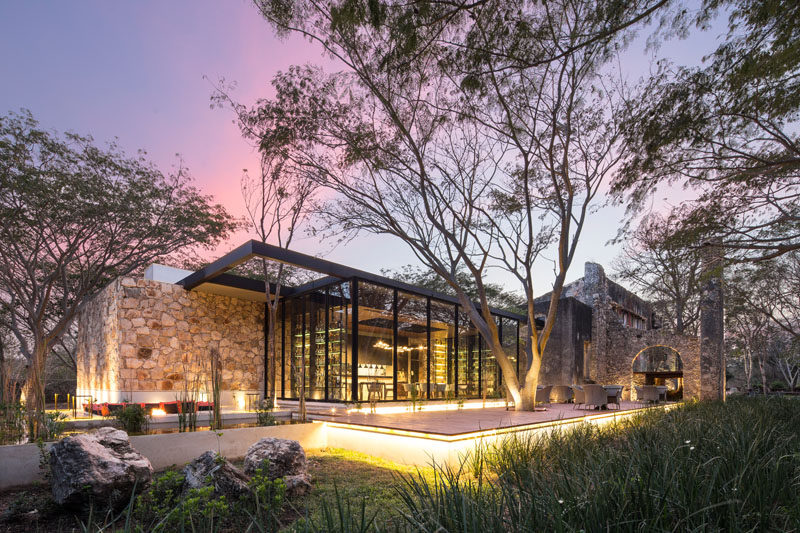 Central de Proyectos SCP, Jorge Bolio Arquitectura, Mauricio Gallegos Arquitectos and Lavalle / Peniche Arquitectos, have collaborated to design the Ixi'im Restaurant located in Chocholá, México.
The restaurant has been built inside of a 19th century engine house of a farm that was in disrepair.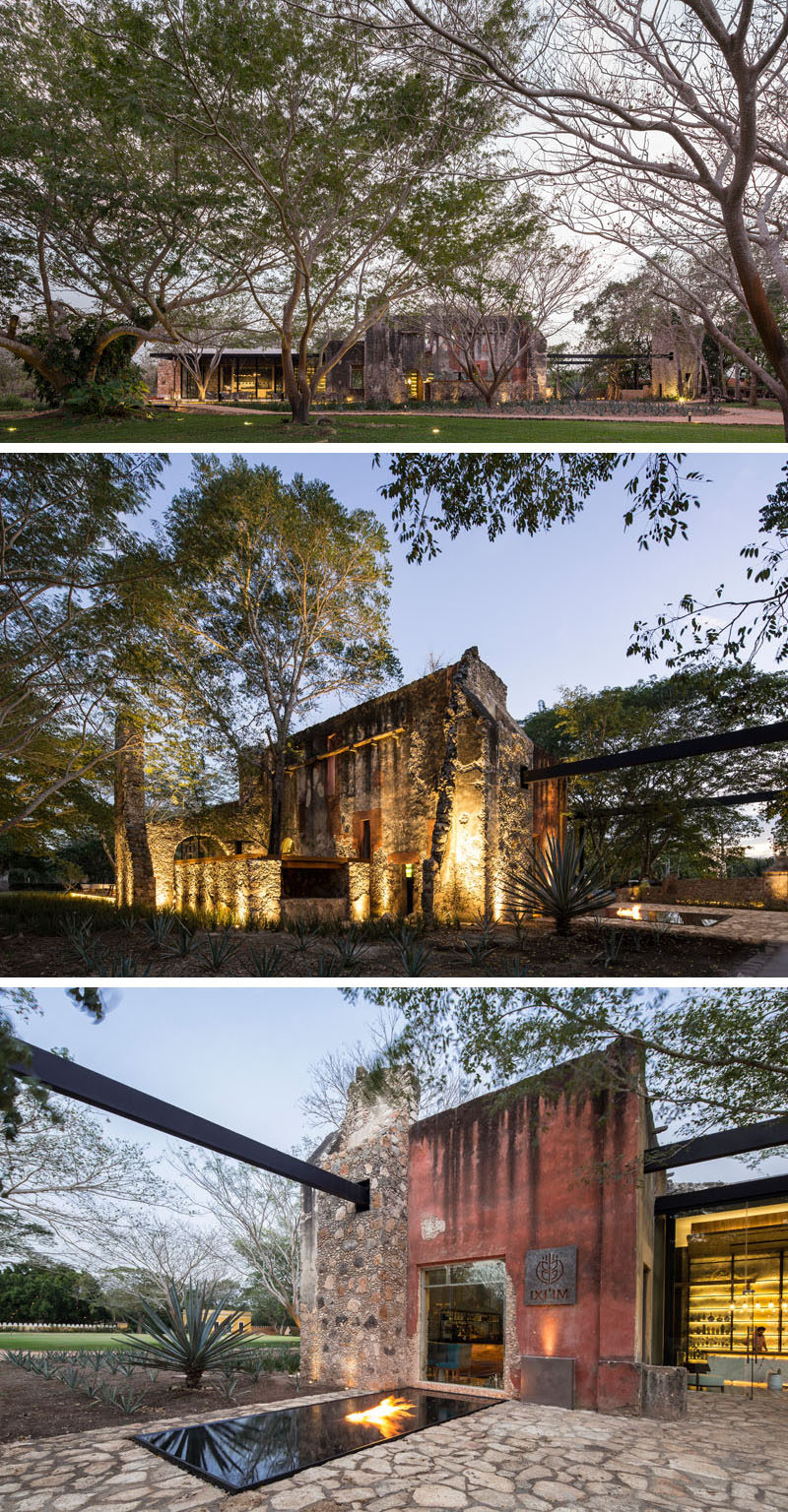 ---
Several independent structures have been joined with beams and glass to form the restaurant that has many different rooms, each featuring touches of the old.
---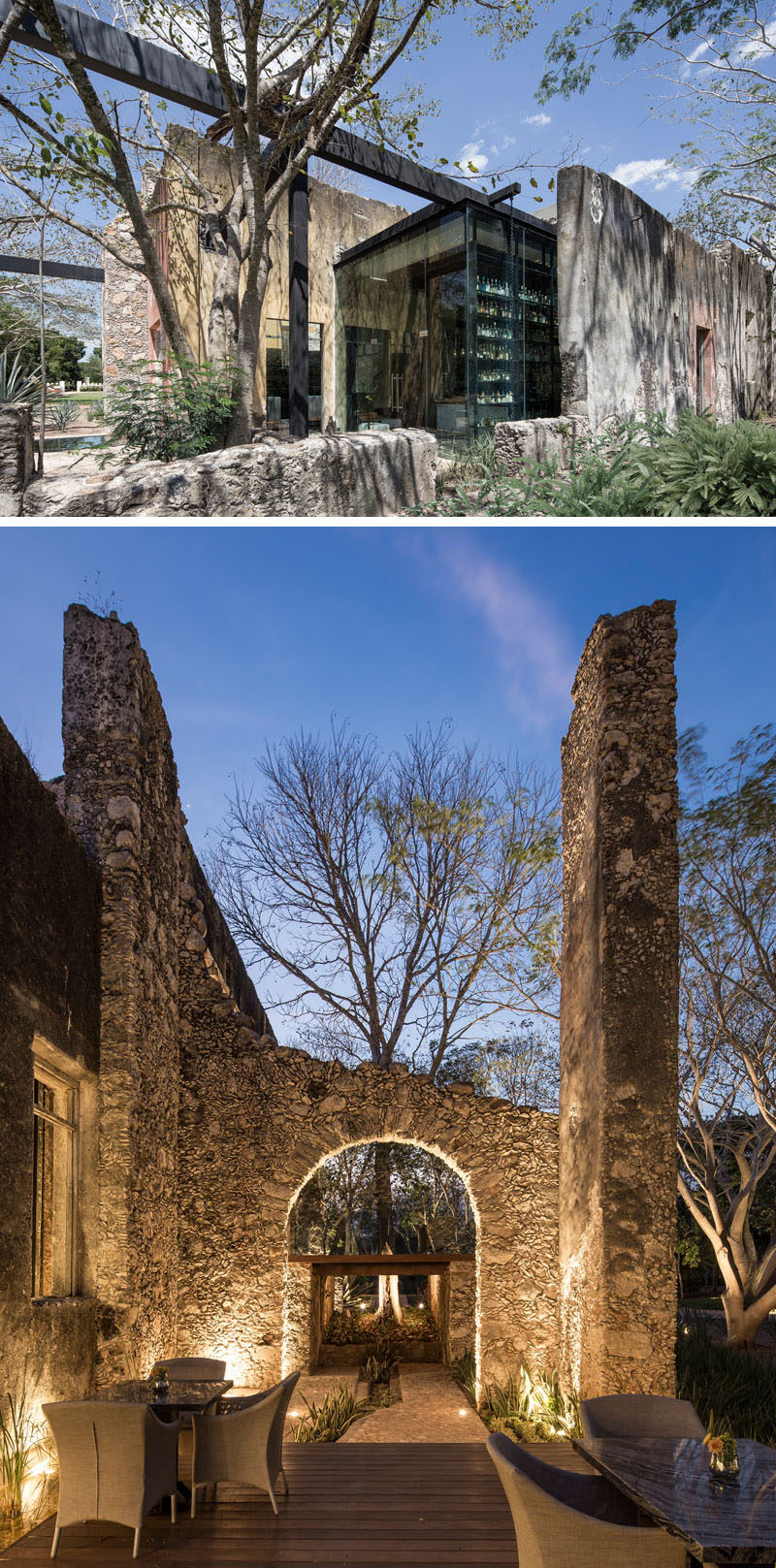 ---
The old buildings have been reinforced with new elements, like concrete, glass and wood, have been included to add a more contemporary feel to the space.
---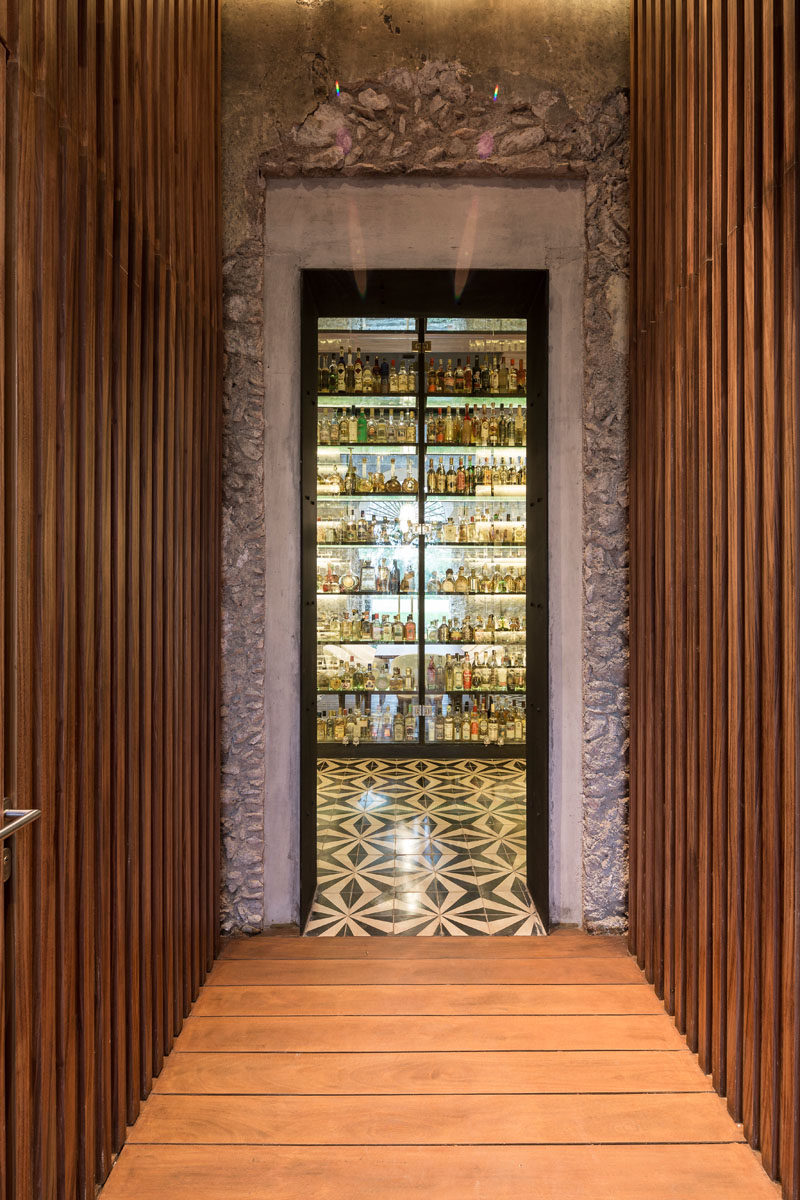 ---
In this section of the restaurant, henequén (agave) strings produced by the last rope factory in Yucatan, hang from the ceiling to help with acoustics.
---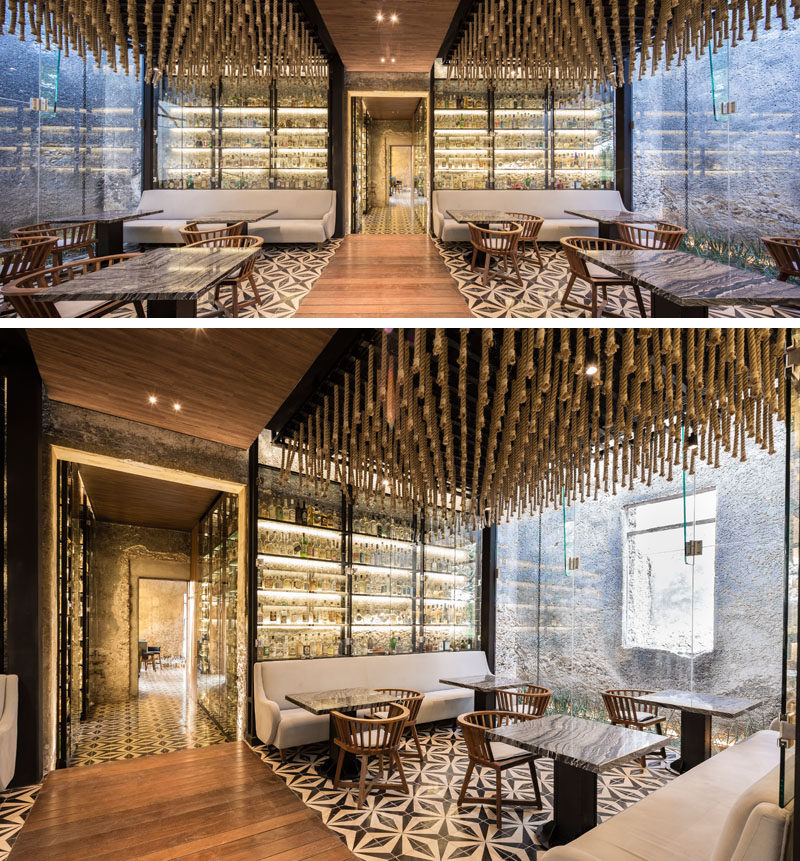 ---
In the bar area, original stone walls have been combined with open steel shelving and a large wood bar. A large cabinet with mirrored doors makes the room feel larger than it is.
---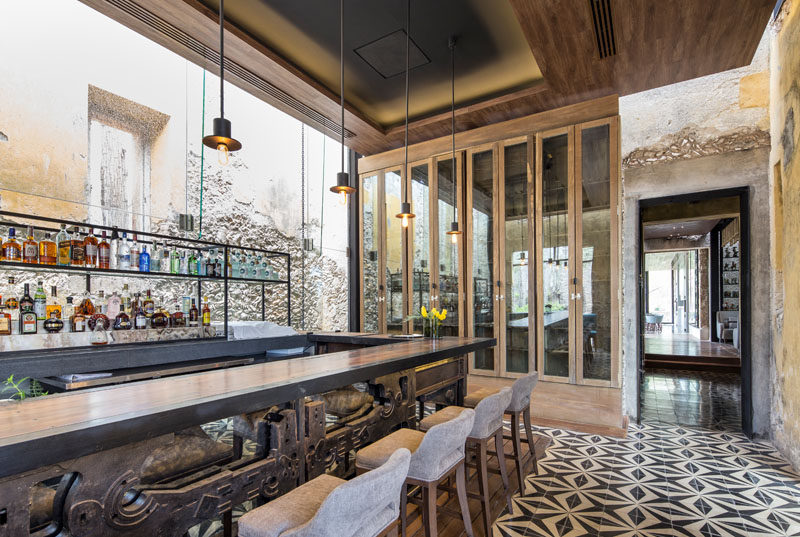 ---
Decorative black and white patterned tiles flow throughout the restaurant and add a sense of continuity to the space.
---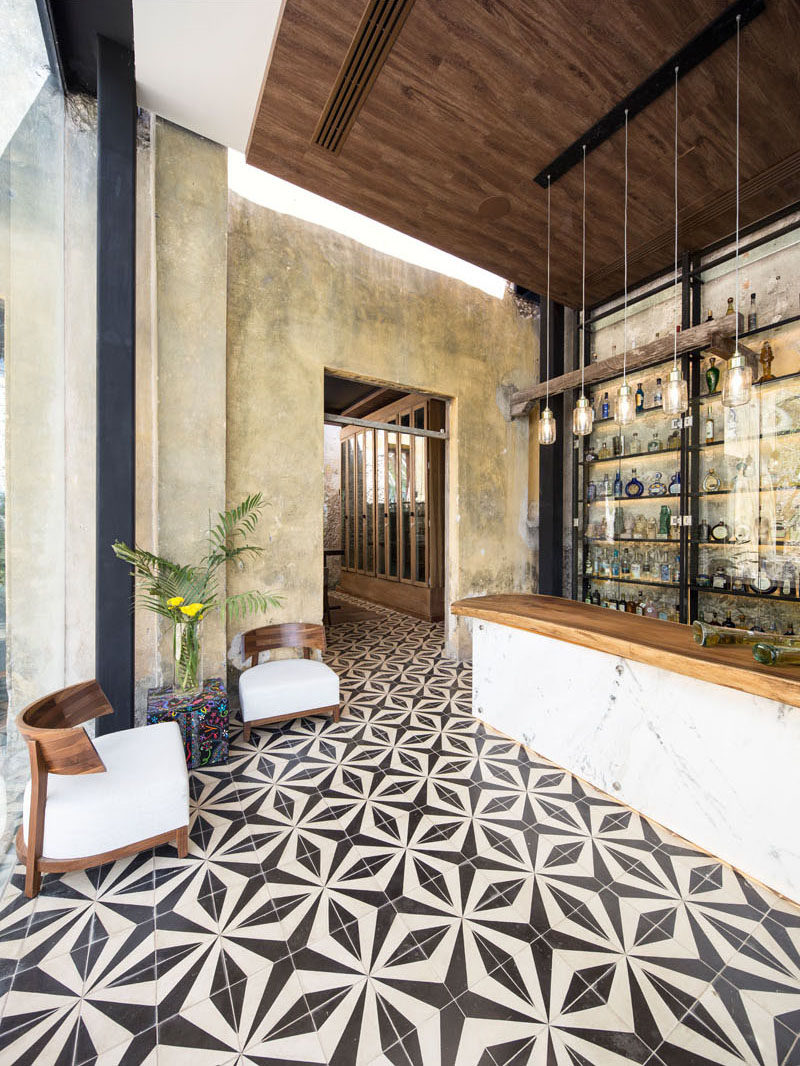 ---
The restaurant also has a private dining room for small gatherings. Walls of backlit shelves highlight the various bottles on display.
---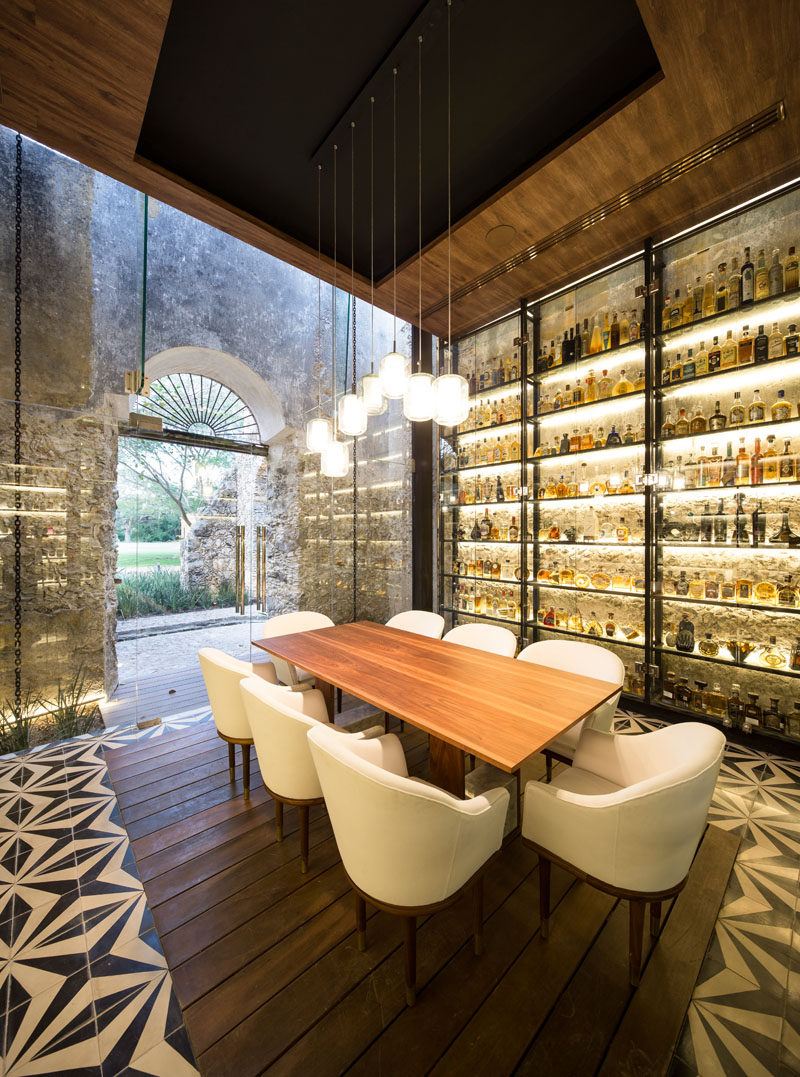 ---
A larger dining room looks out onto the surrounding landscape through floor to ceiling windows.
---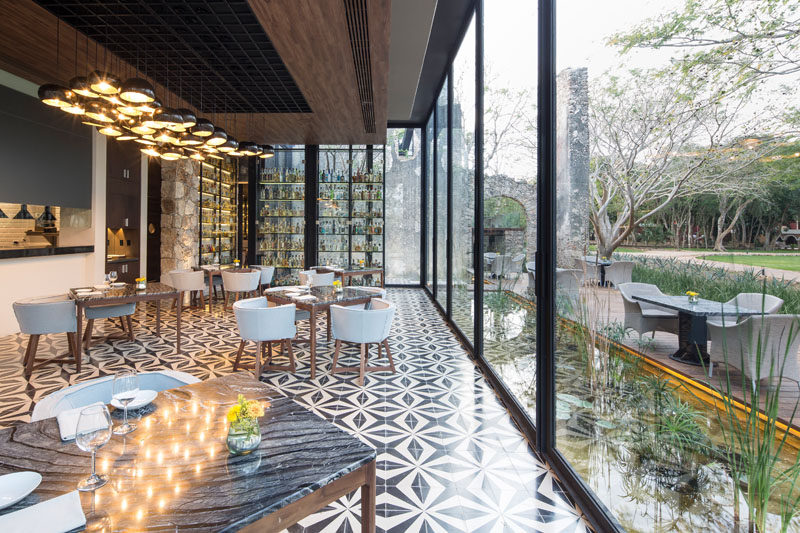 ---
At the end of the large dining room and stepping outside, there's an sunken lounge with colorful throw pillows and a firepit.
---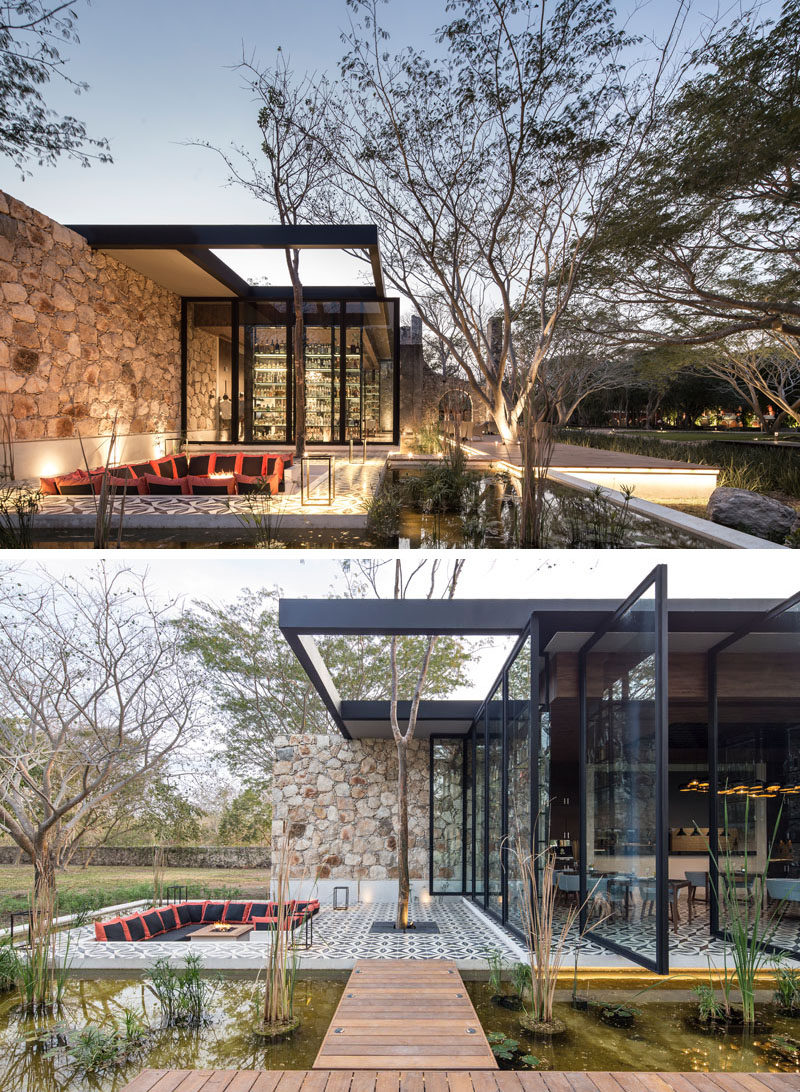 ---
The large windows in the main dining room can pivot open to provide uninterrupted views.
---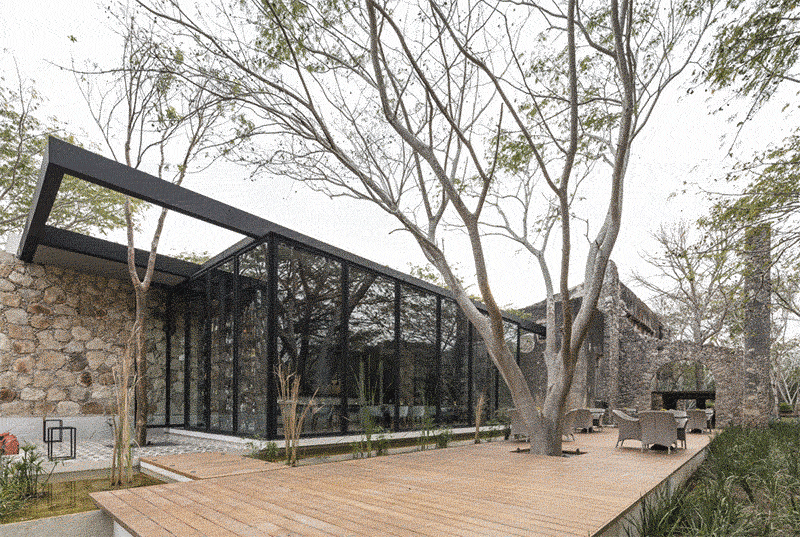 ---
Next to the pivoting glass windows and around the corner from the outdoor lounge is a large wooden deck with outdoor seating and water feature.
---

---