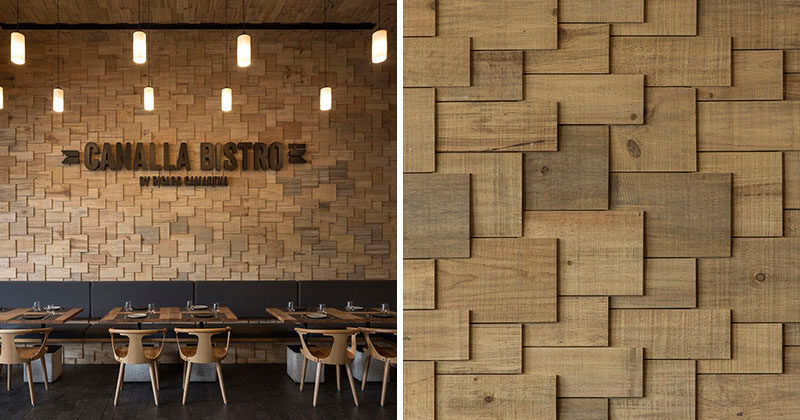 Francesc Rifé Studio have designed Canalla Bistro, a modern restaurant in Mexico City where the interior has been covered in wooden shingles.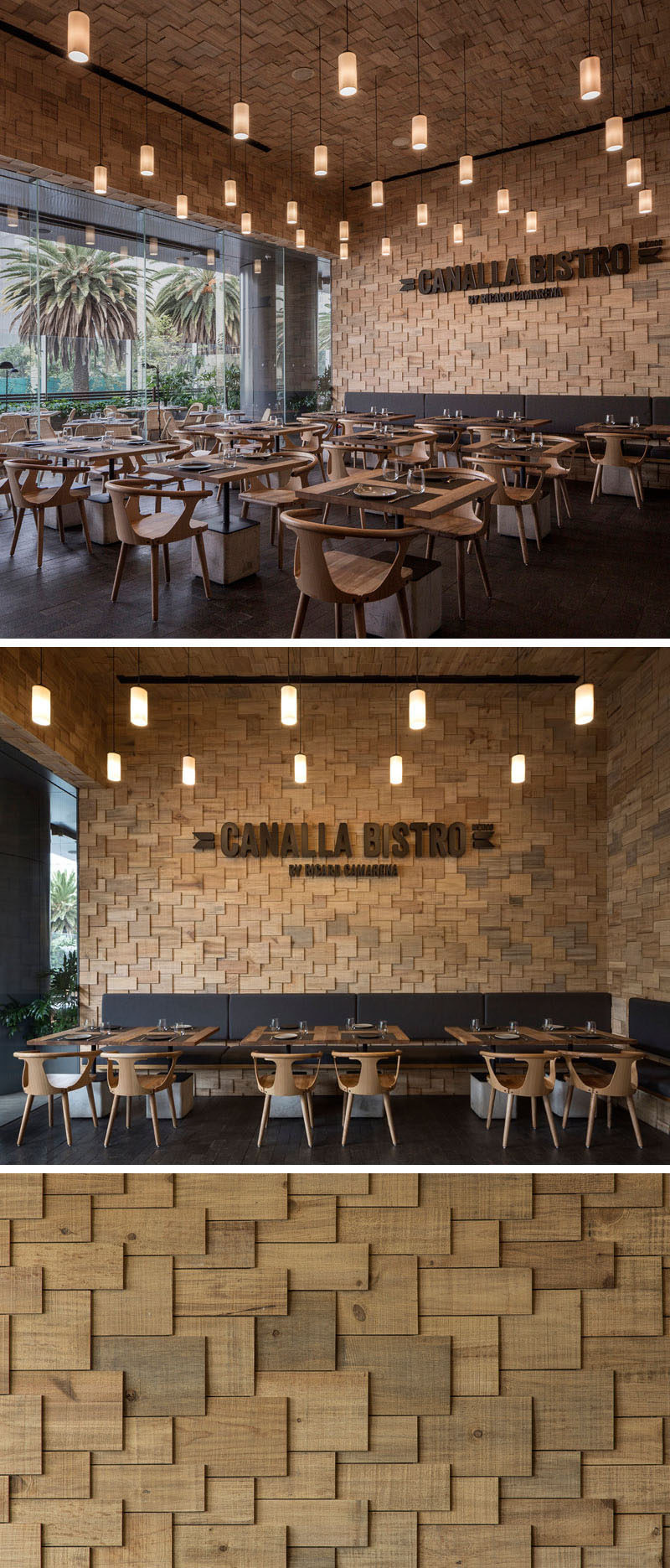 ---
As the restaurant and brand originates in Valencia, Spain, the wood used to cover the walls are both Mexican and Spanish, and were once orange crates.
---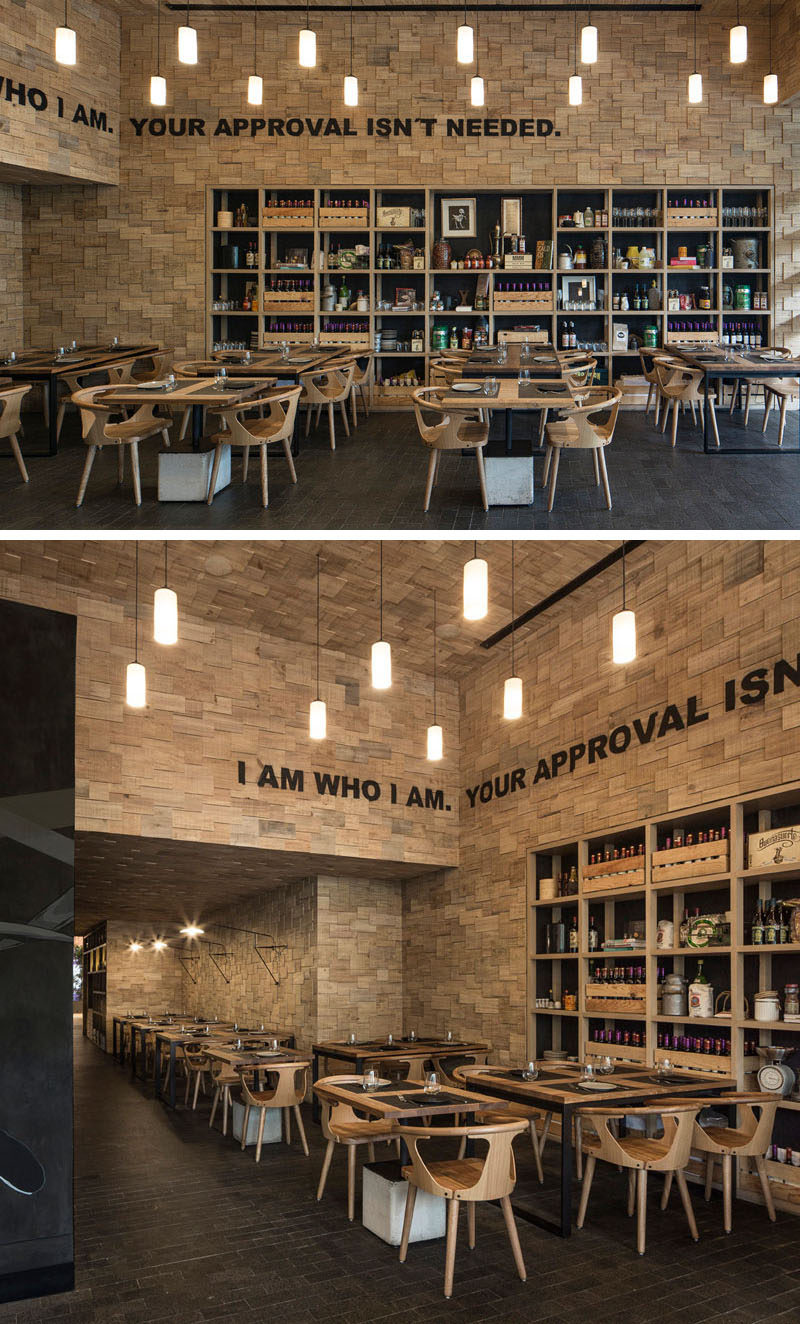 ---
A large graffiti mural by street artist Seher One covers the walls that hide the semi-open kitchen, and depicts Mexican wrestling.
---

---
To contribute to the restaurant's informal concept, the flooring has been created using small tiles in natural stone, similar to a cobblestone street.
---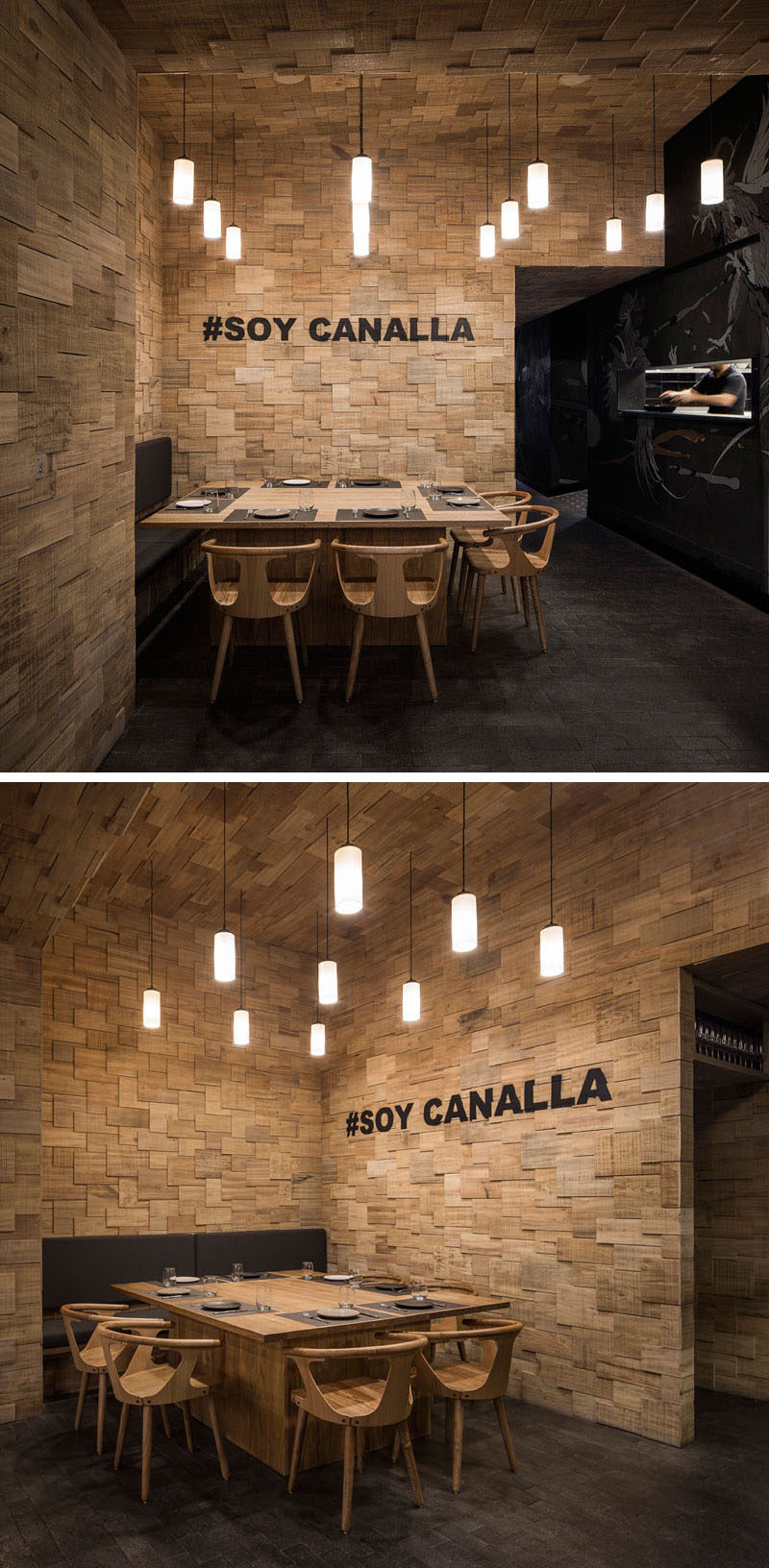 ---
All three elements, the shingles, the mural, and the stone flooring, have been used to create a contemporary restaurant interior that's unique in its design.
---