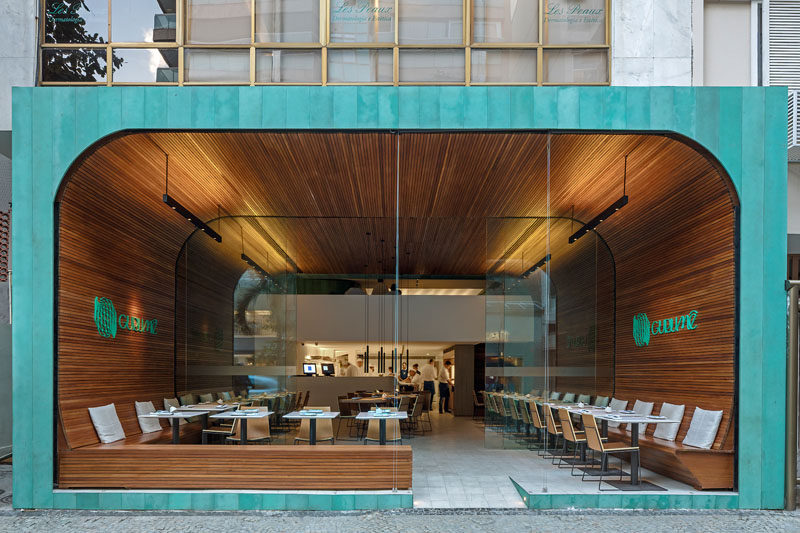 Bernardes Arquitetura have designed Gurumê, an open and modern Japanese restaurant in the Ipanema neighborhood of Rio de Janiero, Brazil.
The main room of the restaurant is a large and vaulted space, that's like a tunnel clad in wood. Lined with slats of cumaru wood, the main room has a warm and relaxed feeling, with a communal table, designed by Bernardes Arquitetura, placed in the center of the room to stimulate people to interact with each other.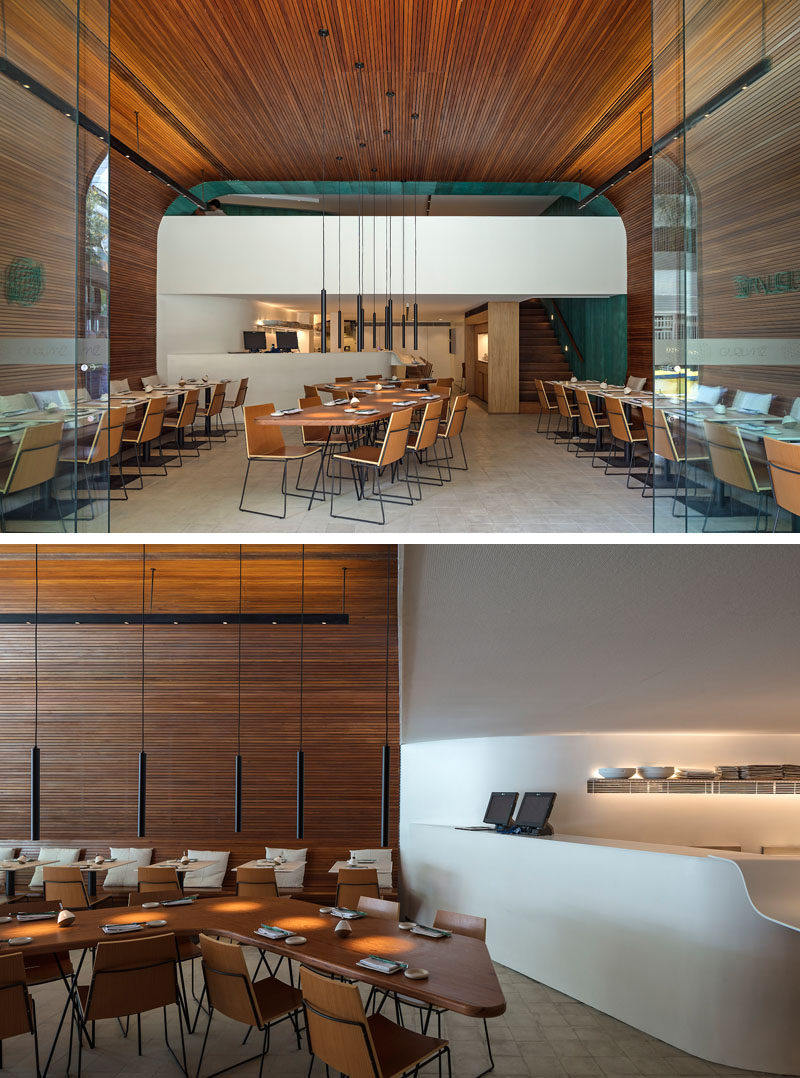 ---
Inspired by the ocean and fishing vessels, oxidized copper and natural wood have been used as the main materials throughout the restaurant, like in the upper level.
---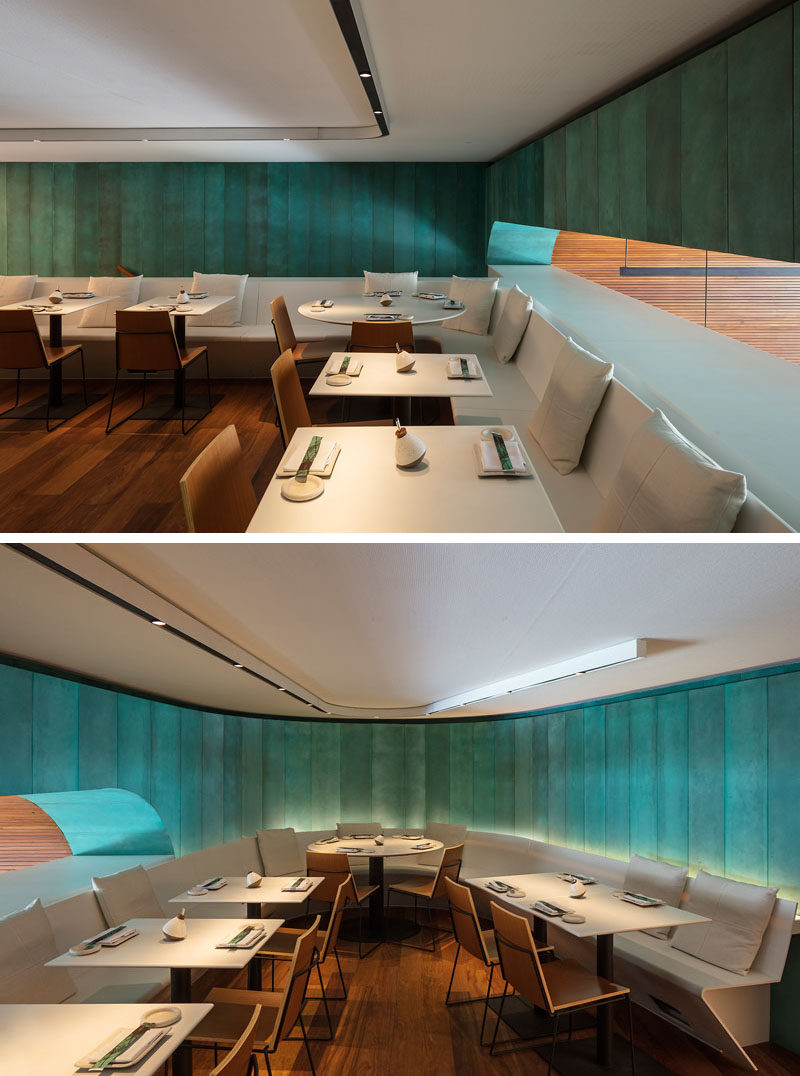 ---
The handmade 'off white' tile, used on the floor, becomes neutral and highlights the other materials. All the furniture, including the communal table, the wood benches, the Corian benches and countertops, have been designed by Bernardes Arquitetura, and the chairs are designed by Fernando Jaeger.
The restaurant also has a second location in the São Conrado neighborhood. The design of this location echoes the materials and appearance of the first location.
---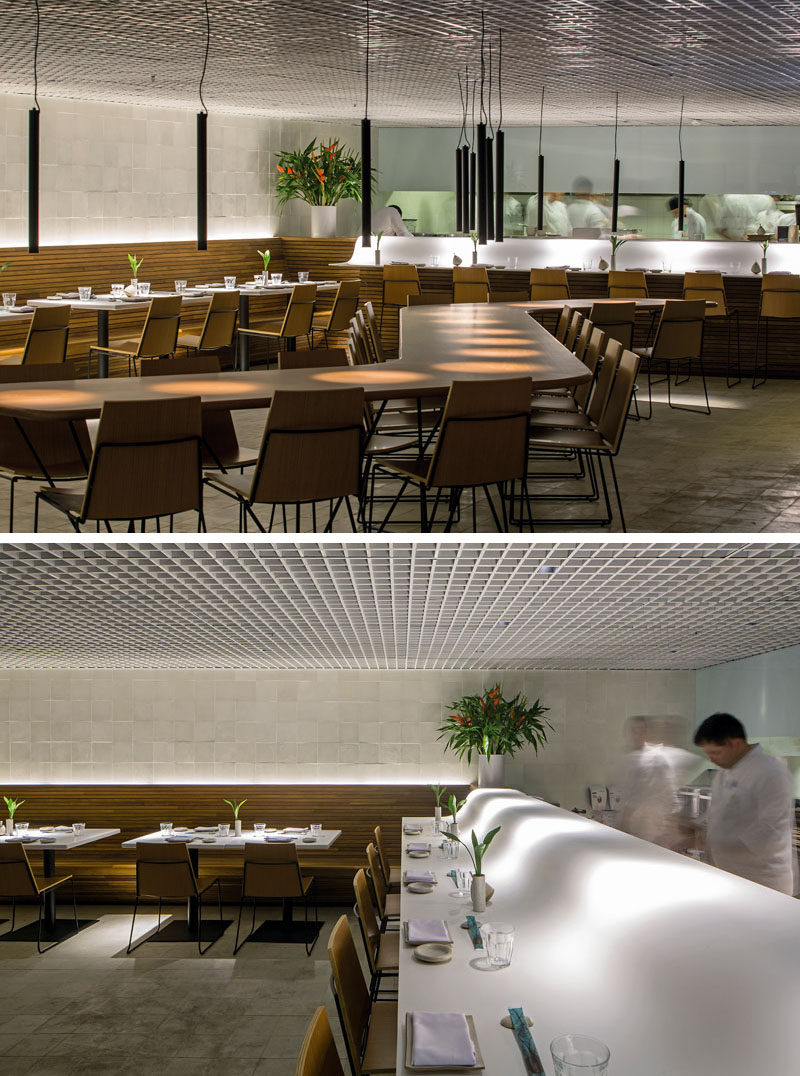 ---
This location also has a cave-like wood-clad room, that has small windows, allowing people to observe the interior or diners to look out at the people walking past.
---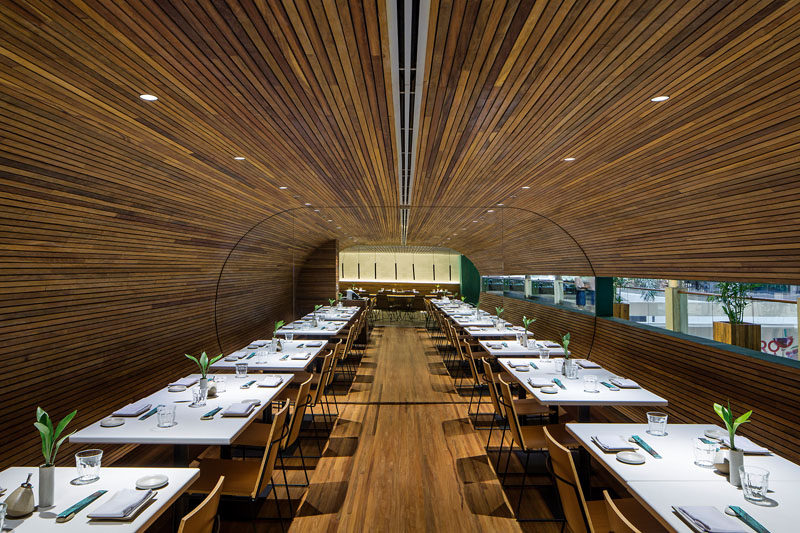 Photography by Leonardo Finotti | Architecture: Bernardes Arquitetura | Interior Design: Bernardes Arquitetura | Team: Thiago Bernardes, Camila Tariki, Francisco Abreu, Daniel Vannucchi, Antonia Bernardes, Caroline Premoli, Victor Campos, Suzana Duarte, Raphael Assaf, Luiza Landim | Lighting Design: ILuz
---