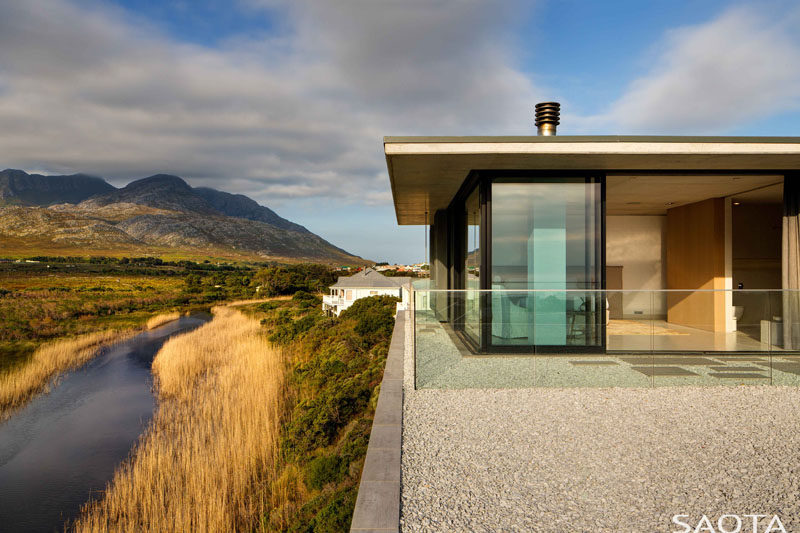 SAOTA have designed a new family holiday home that's perched on the banks of the Buffels River, close to Pringle Bay in South Africa.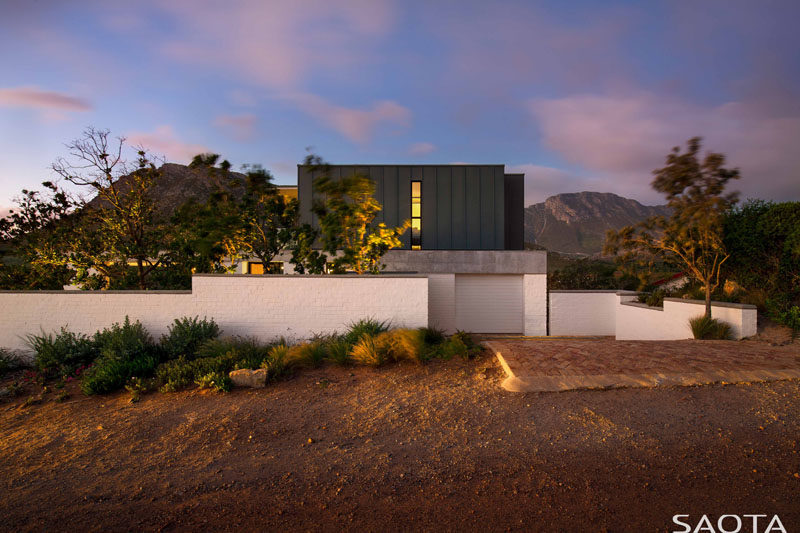 ---
Before heading inside, the home has a partially covered outdoor space with couches and lounge chairs.
---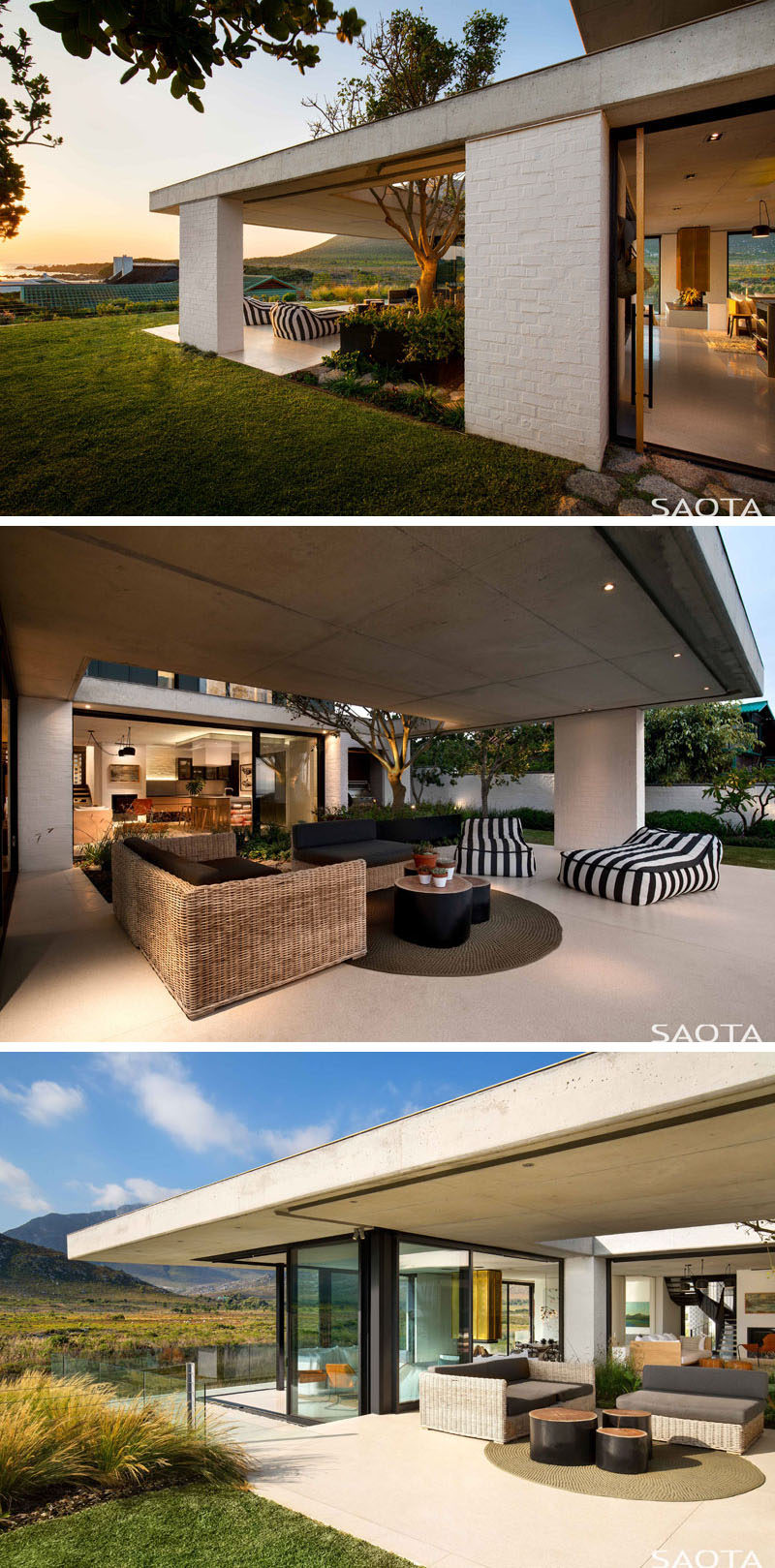 ---
Inside, the color palette is fairly neutral to keep the interior feeling calm and relaxed. The kitchen and lounge area is at the center of the living space, with a sofa in the kitchen large enough to seat the entire family.
---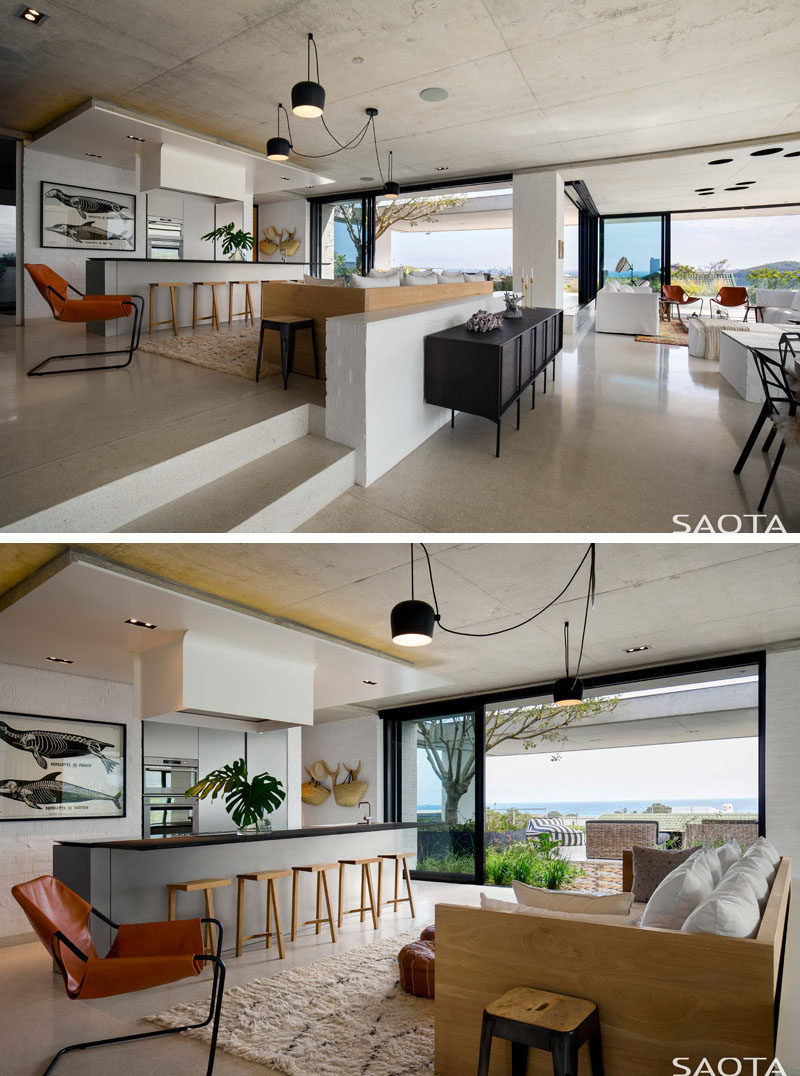 ---
In the kitchen, a long island has enough room to seat five people, and at one end of the island, there's a small bookshelf / magazine rack.
---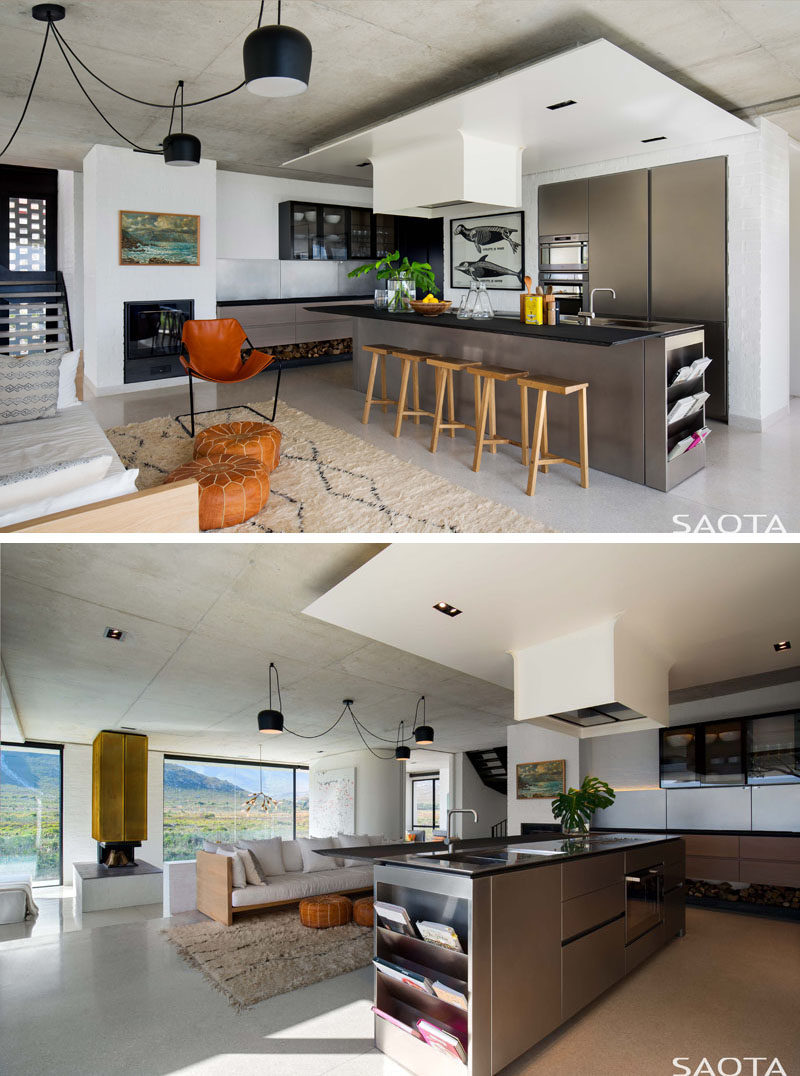 ---
Stepping down from the kitchen, there's a fireplace with punched brass cladding. Next to the fireplace is the dining room that features a custom-made table by James Mudge, accentuated by the Lindsey Adelman pendant light. Black Magis chairs surround the table and are softened with sheepskins throws.
---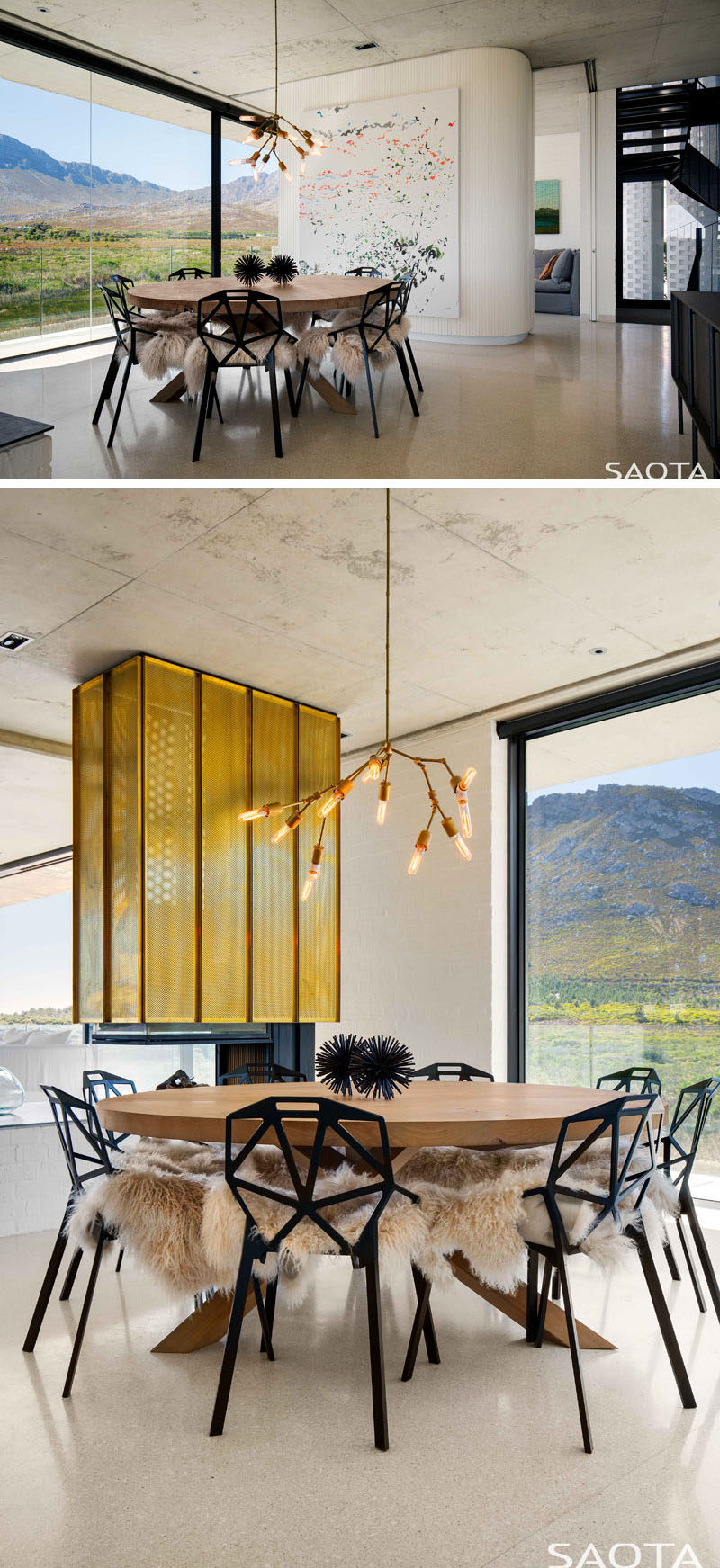 ---
Next to the living area and kitchen are stairs that lead to the upper level of the home.
---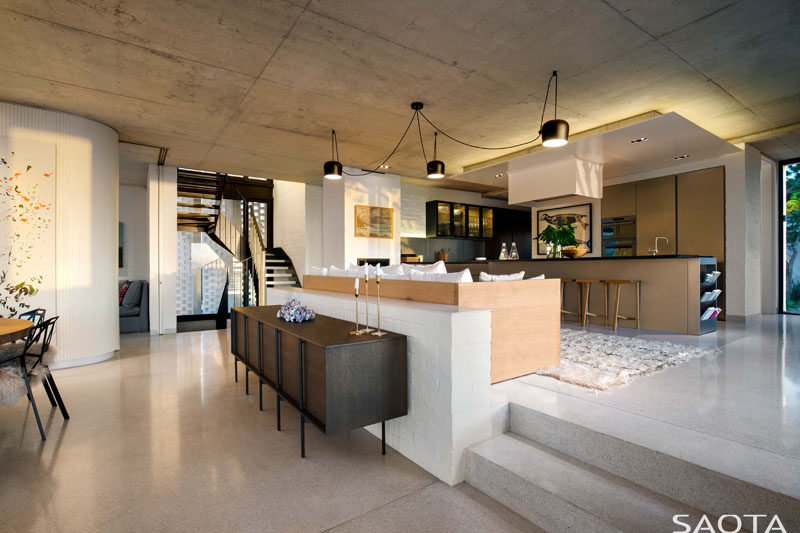 ---
Upstairs, there's a secondary living space with a comfortable couch and a table tennis table.
---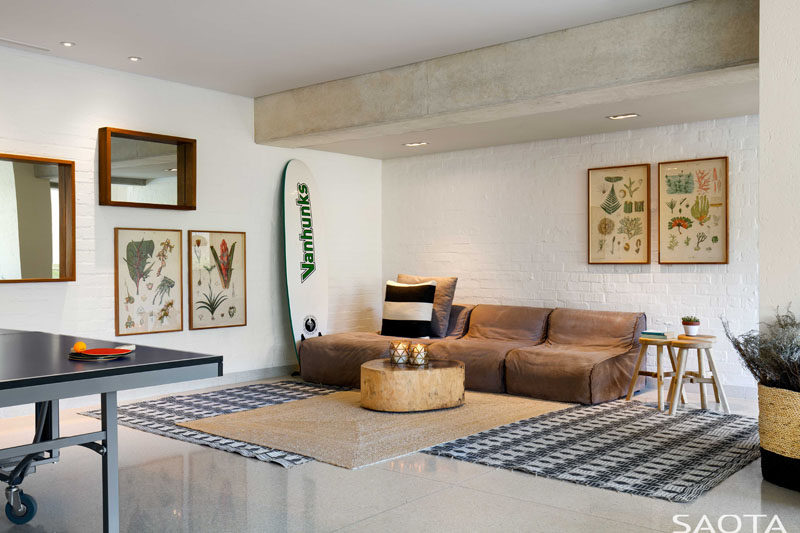 ---
There's also a table that sits next to a bookshelf, making it the perfect spot for reading or playing games.
---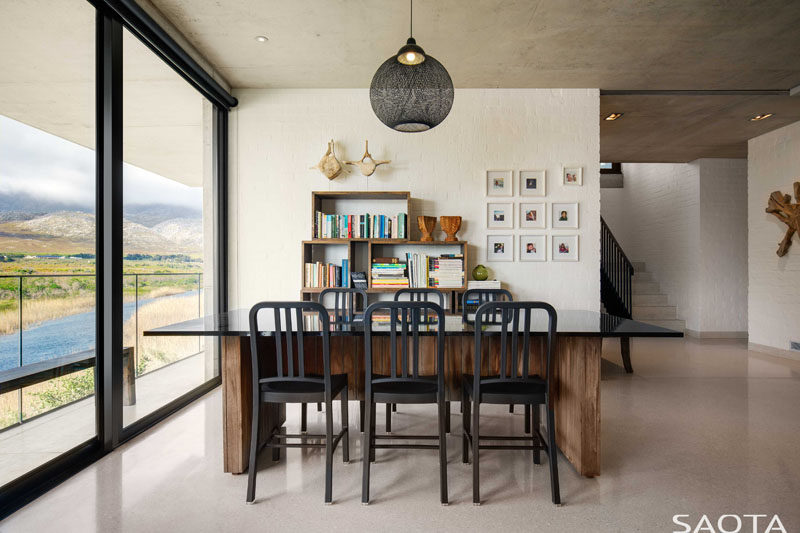 ---
On the top level of the home is the master bedroom that opens up to the roof.
---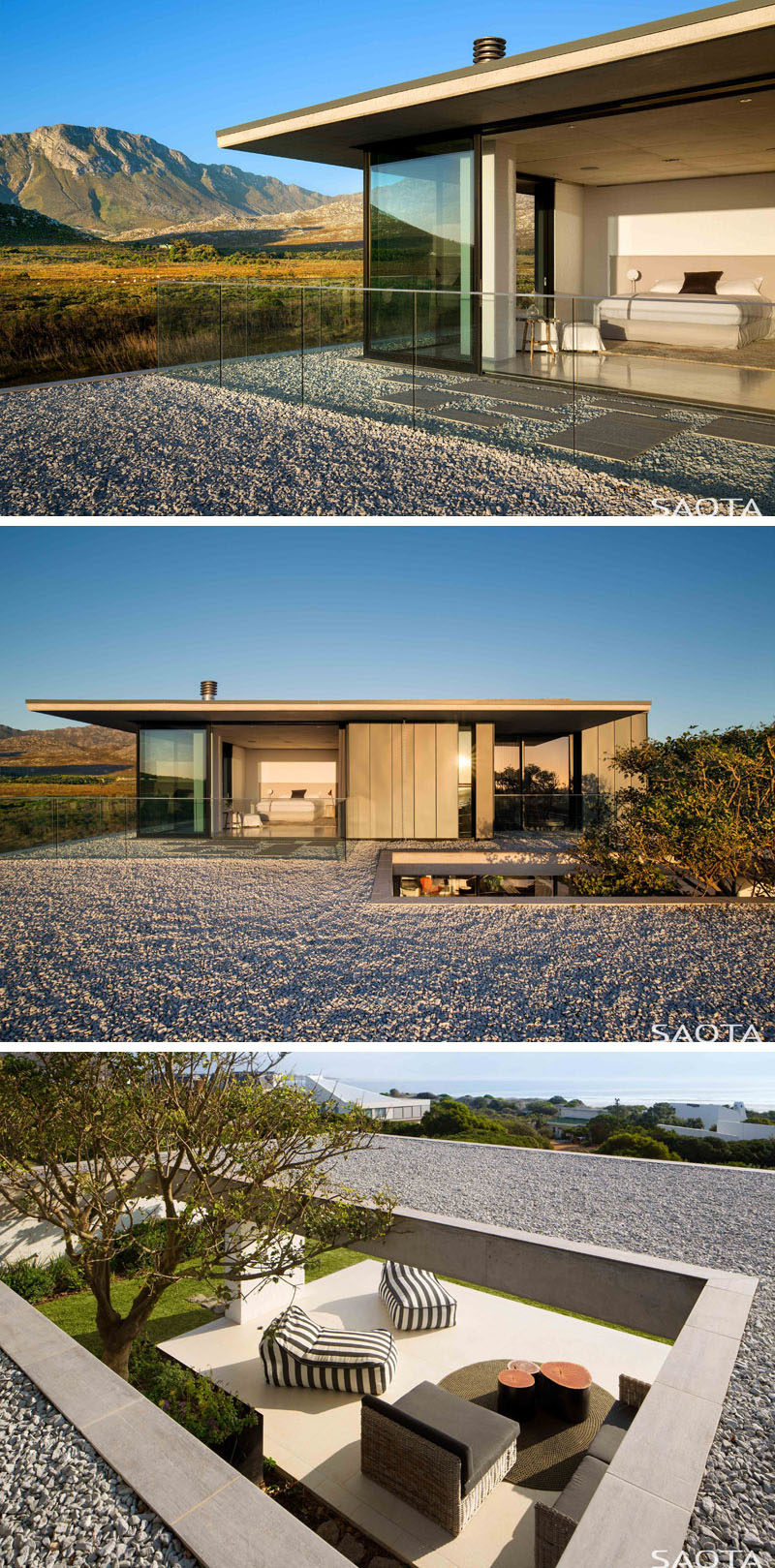 ---
Inside, the master bedroom has mountain views through the floor-to-ceiling windows and sliding doors. Off to the side of the sleeping area is the ensuite bathroom that's open to the rest of the room.
---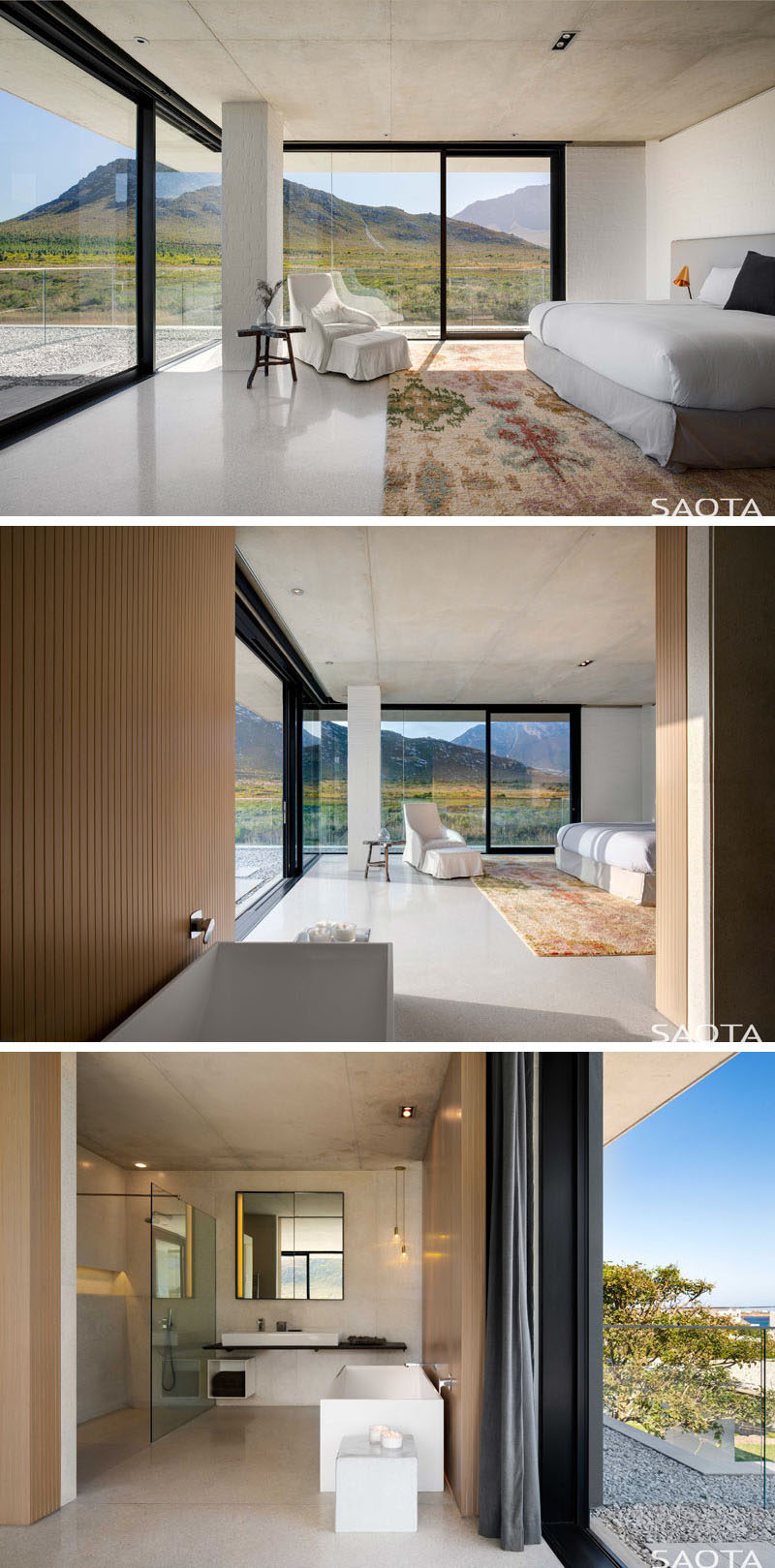 ---
In another bedroom, a wood headboard, chair and side table add a natural touch to the space.
---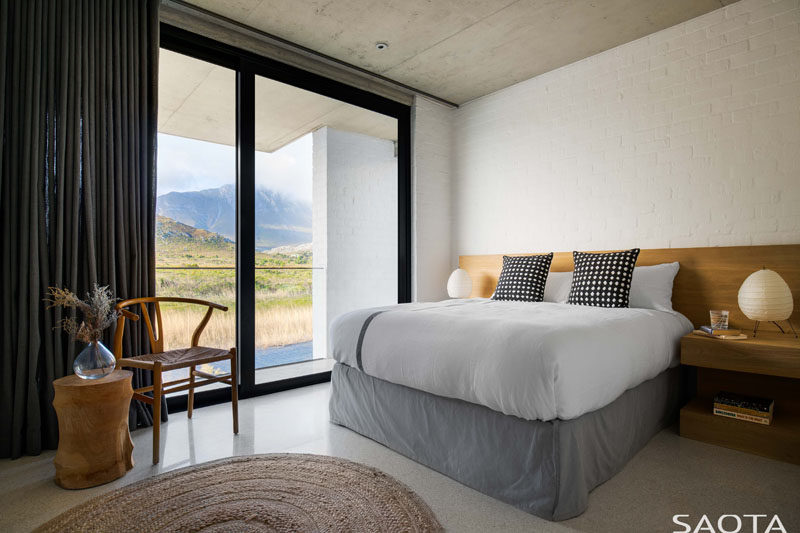 ---
In one of the bathrooms, the bathtub sits at one end of the room and a vertical window frames the view like artwork.
---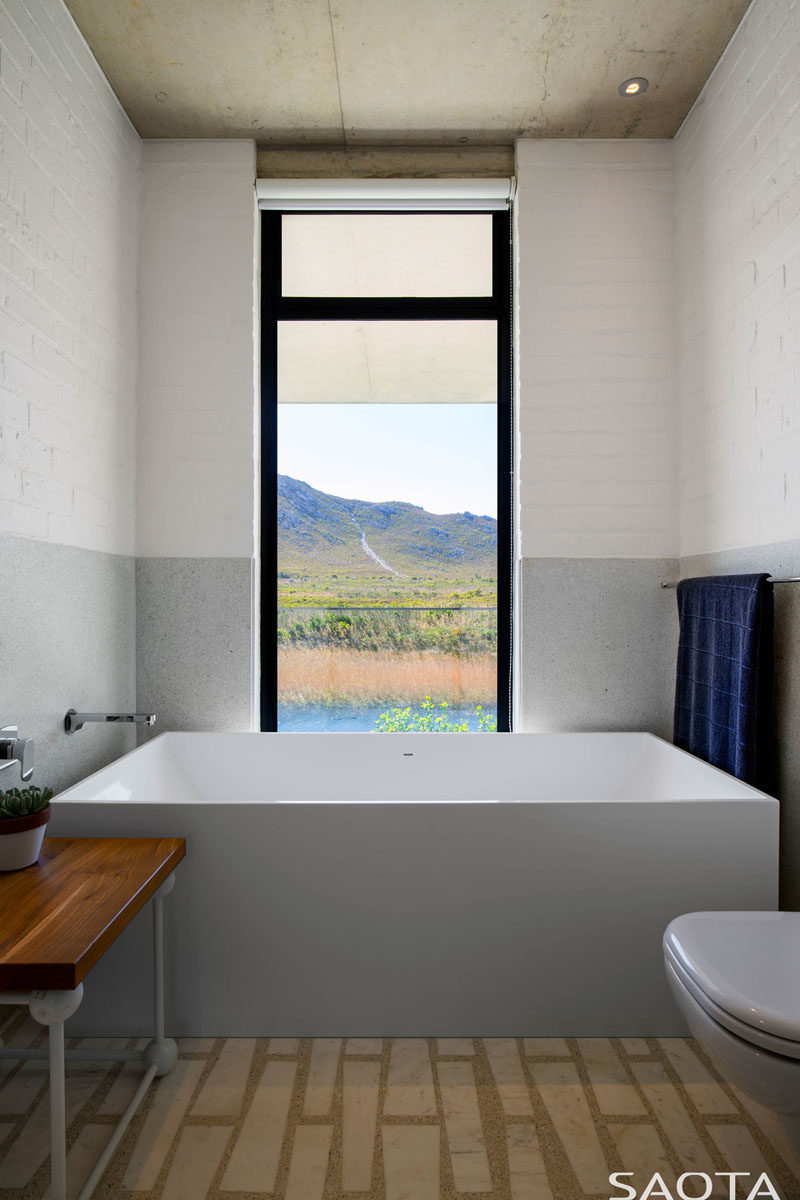 ---
In another bathroom, the interior has been kept bright with the use of textured white walls and a light that's hidden underneath the vanity.
---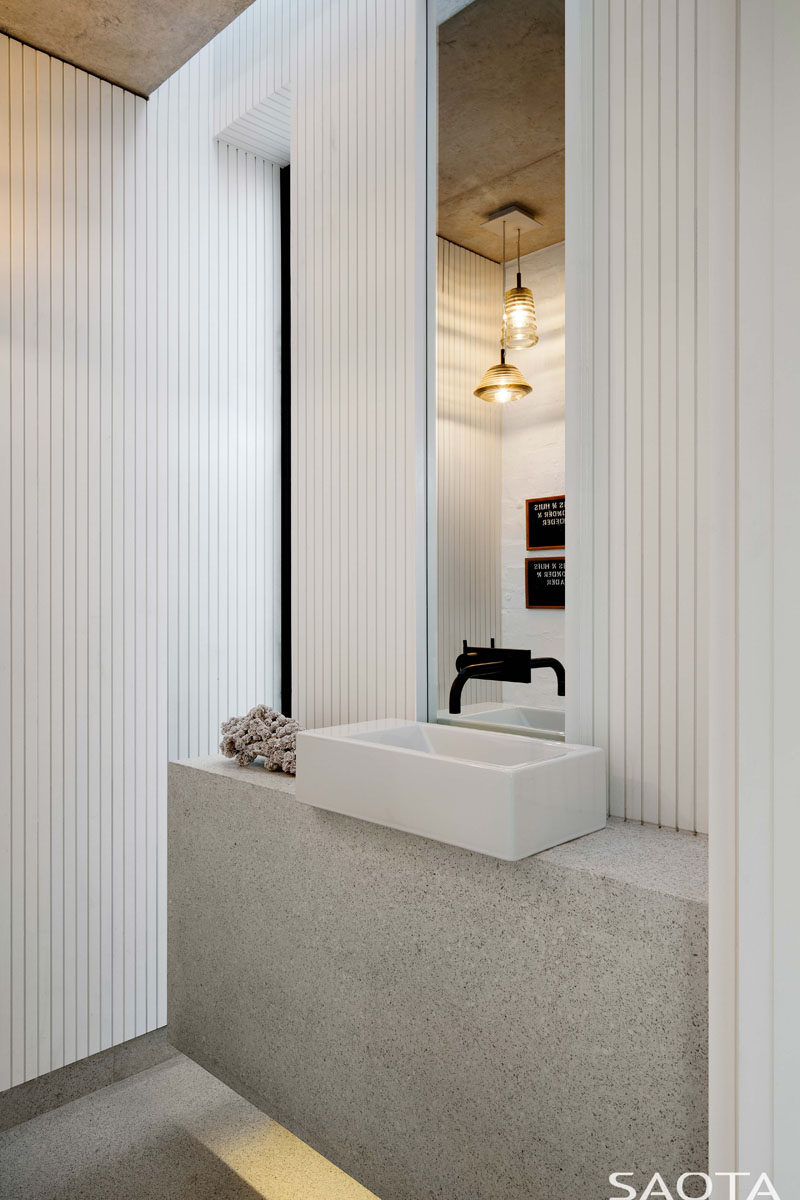 Photography by Adam Letch | Architects & Interior Architects: SAOTA | Project Architects: Philip Olmesdahl, Riaz Ebrahim, Nasreen Larney & Werner Lotz | Consulting Engineers: Moroff & Kühne | Interior Design: ARRCC and Home Owner
---