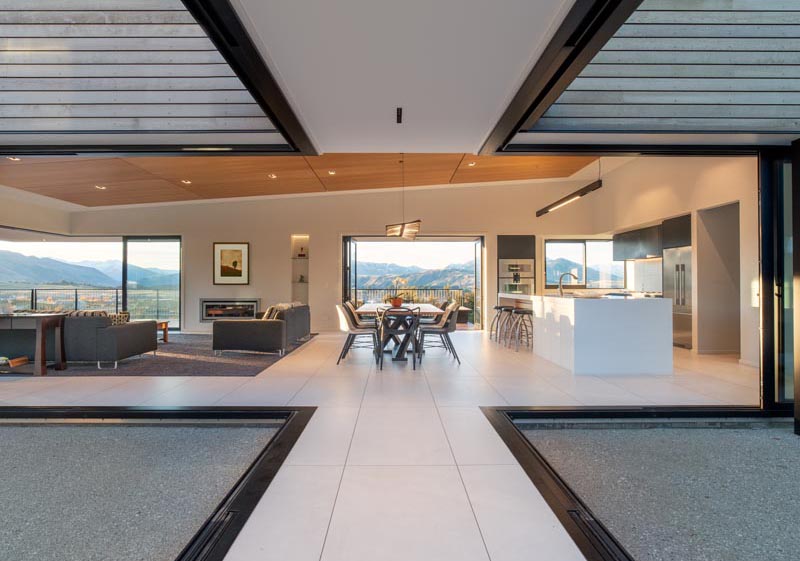 Condon Scott Architects has designed a new house that features remarkably large retractable glass walls, connecting the house with the outdoors.
The house, which is located on the side of the mountain and has sweeping views of Wanaka, New Zealand, is made up of two pronounced wedge forms that are connected via a walkway.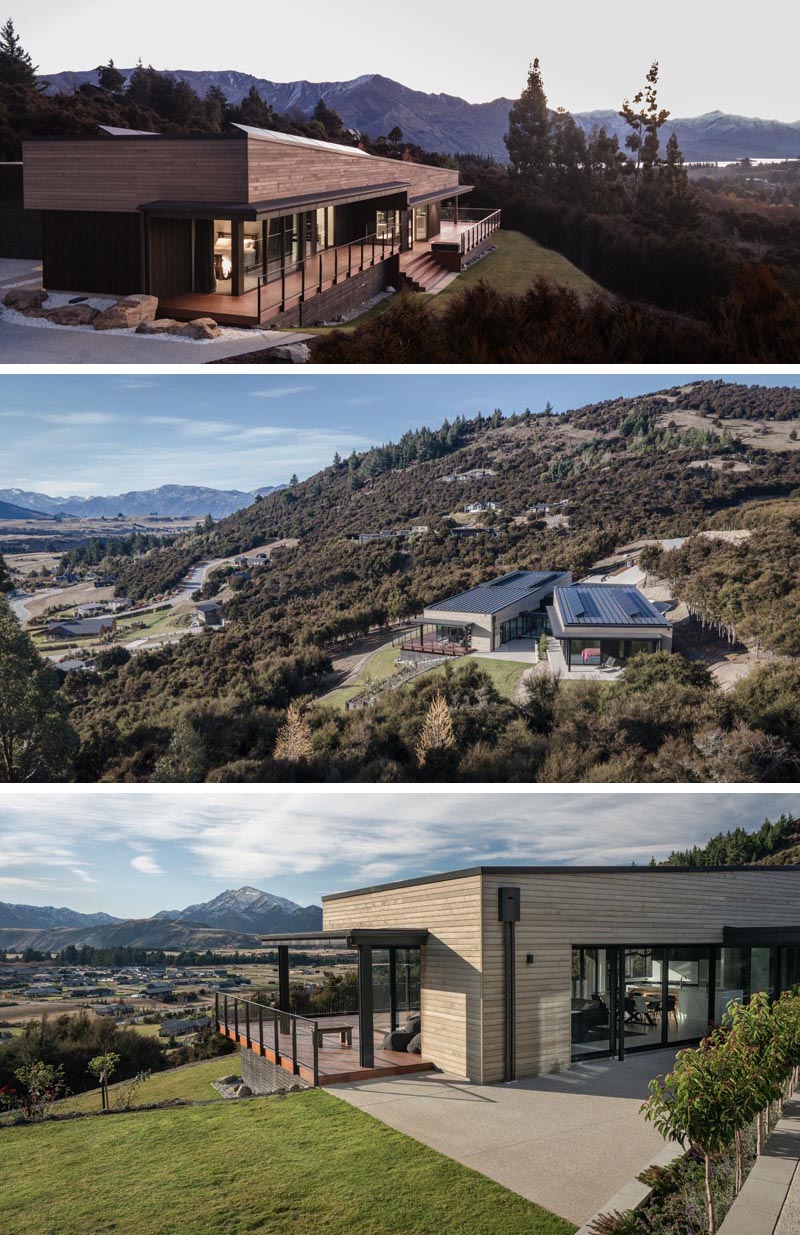 The walkway connects the master bedroom suite, media room, home office, and laundry with the open plan social areas of the house.

Lined with retractable glass walls, the glazed walkway can be opened to create a seamless indoor/outdoor living experience, taking advantage of the nice weather and picturesque surroundings.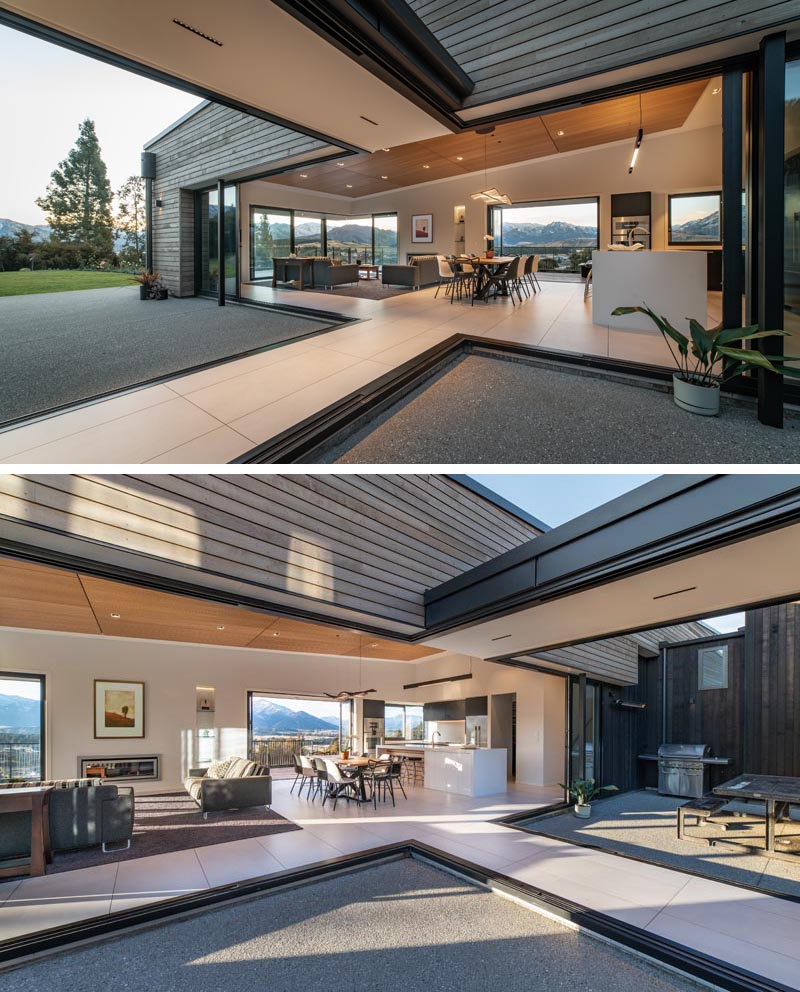 The open hallway allows the homeowners to easily interact with the outdoor spaces on either side, which include an alfresco dining area with BBQ, and a patio. When closed, the walls create a sheltered internal courtyard that's protected from the wind.