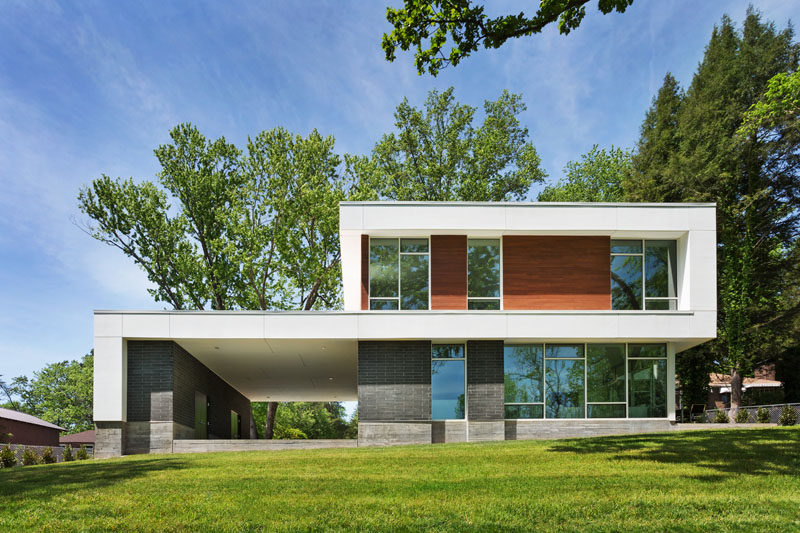 Architecture firm BARBERMcMURRY have recently completed a new house in Knoxville, Tennessee, for a young couple, their son and their dog.
Having previously lived in a downtown loft, the home owners wanted a home that would reflect the open interior spaces and ample views that their previous loft had.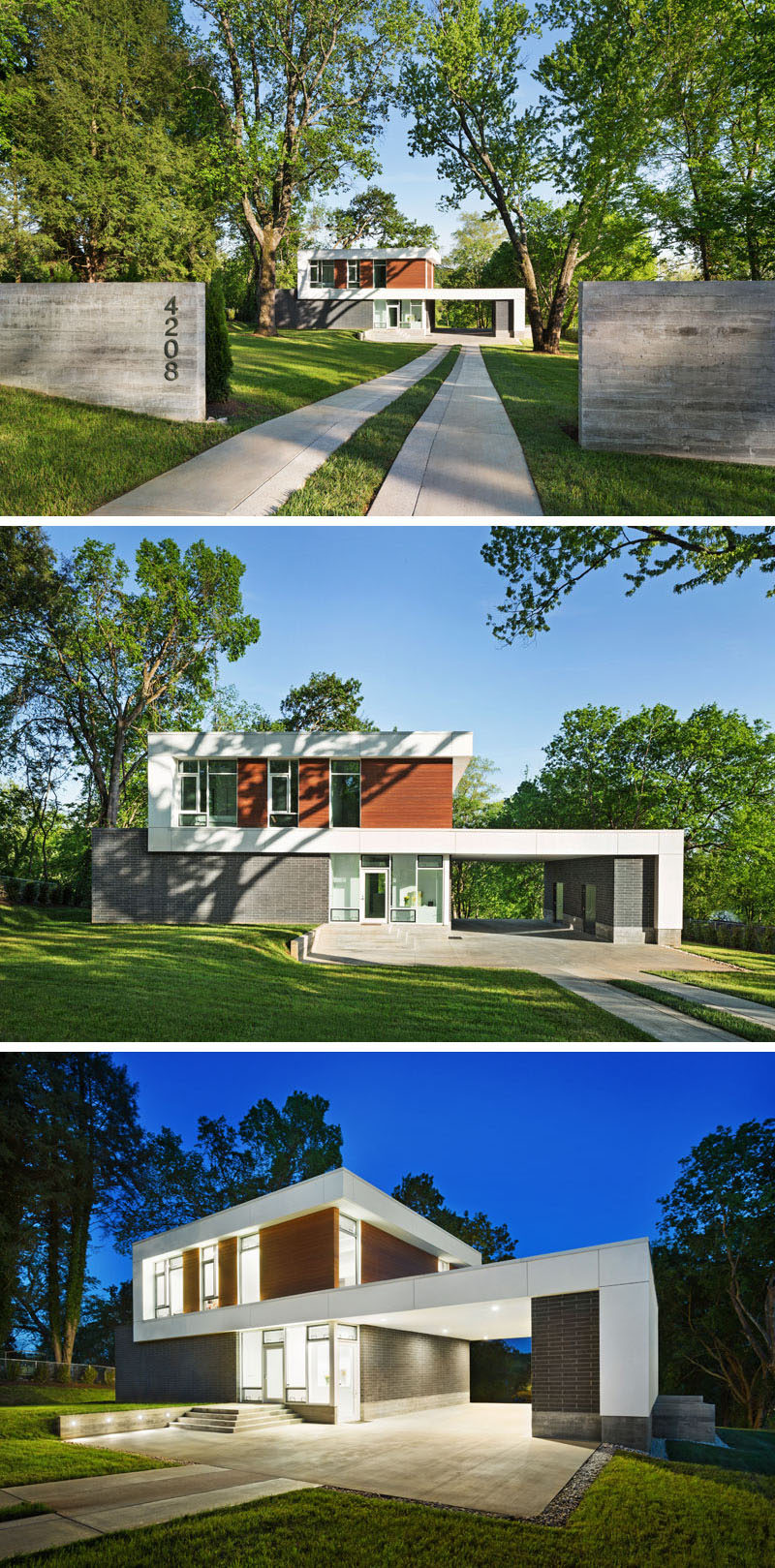 ---
The house sits in within the Holston Hills neighborhood, on a lot that was once overgrown. The design of the house draws inspiration from some of the mid-century modern houses in the neighborhood.
---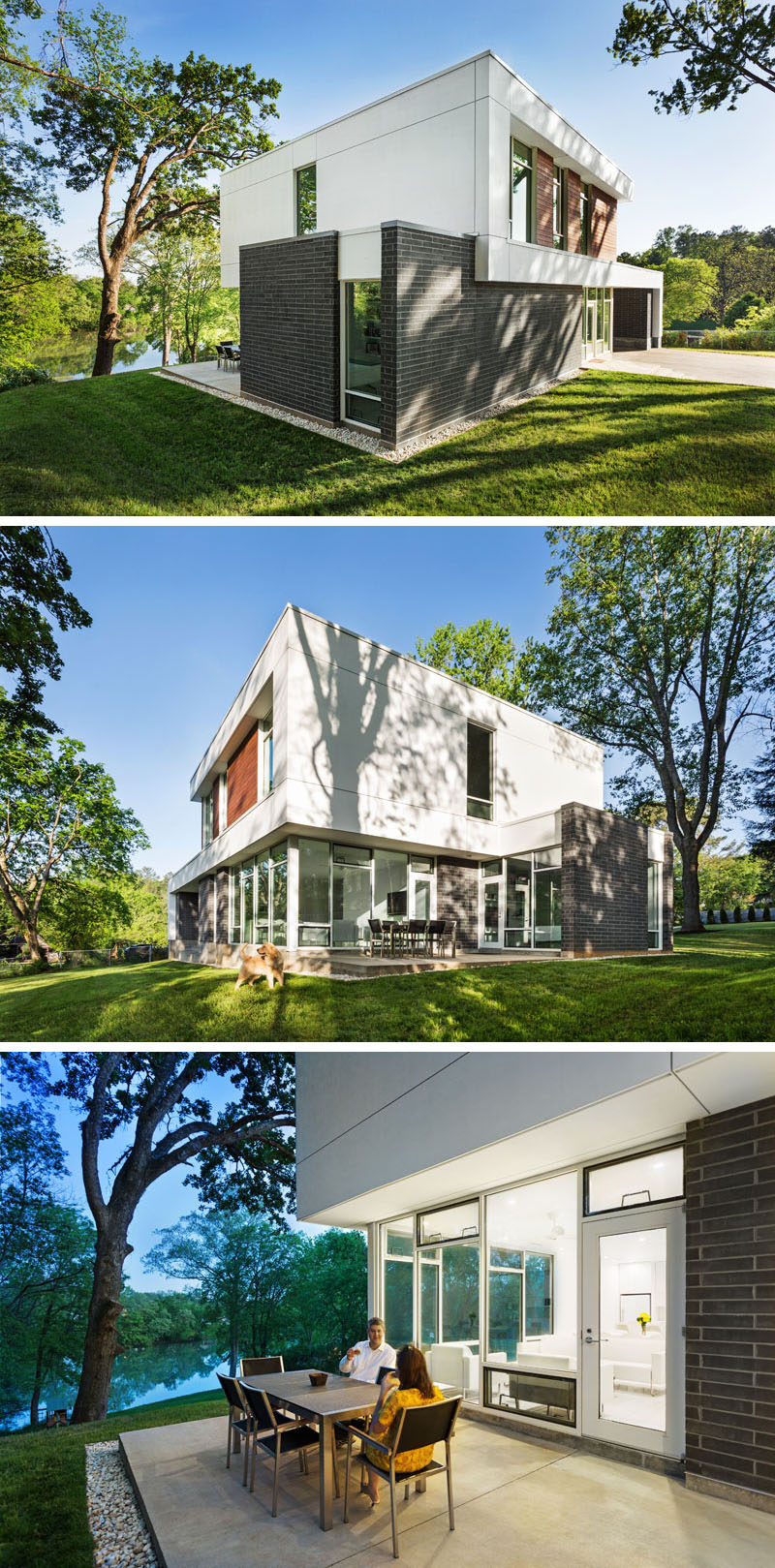 ---
Heading inside, the main living, dining and kitchen is open plan, with large floor-to-ceiling windows providing picture perfect views of Holston River, while white walls and furniture keep the space bright.
---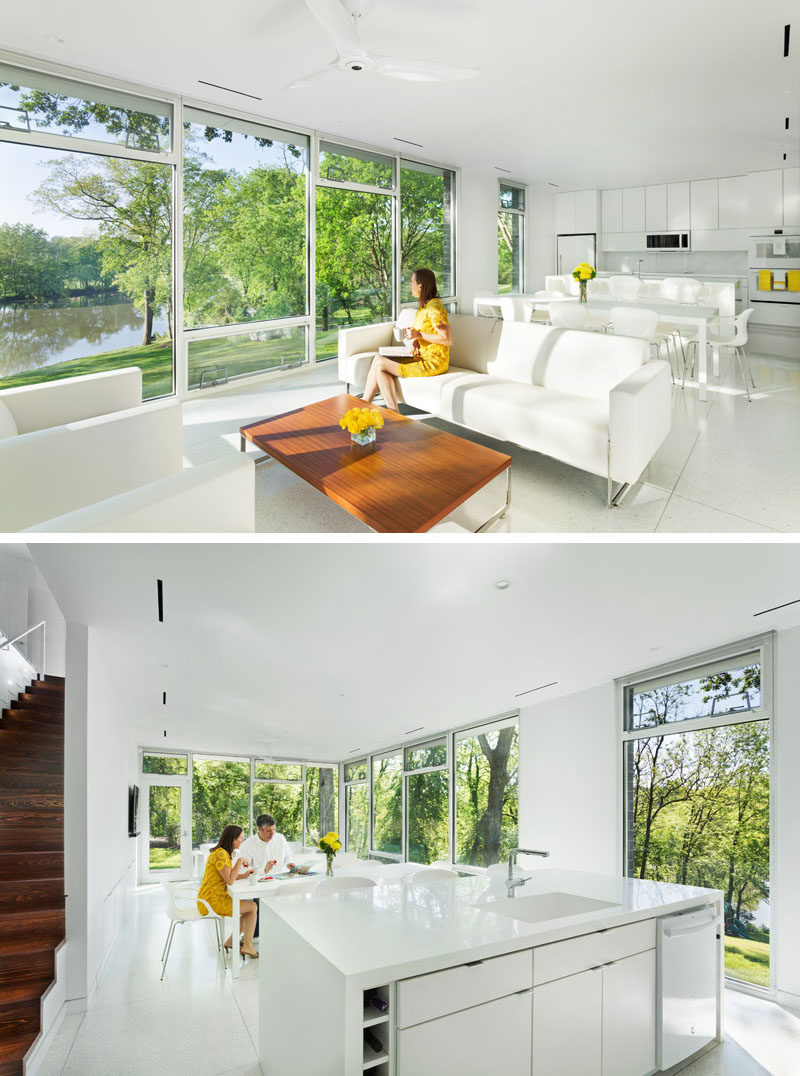 ---
The master bedroom is located on the main floor of the home, with a wall of floating shelves surrounding a television. There's also access to the patio that sits off to the side of the living room.
---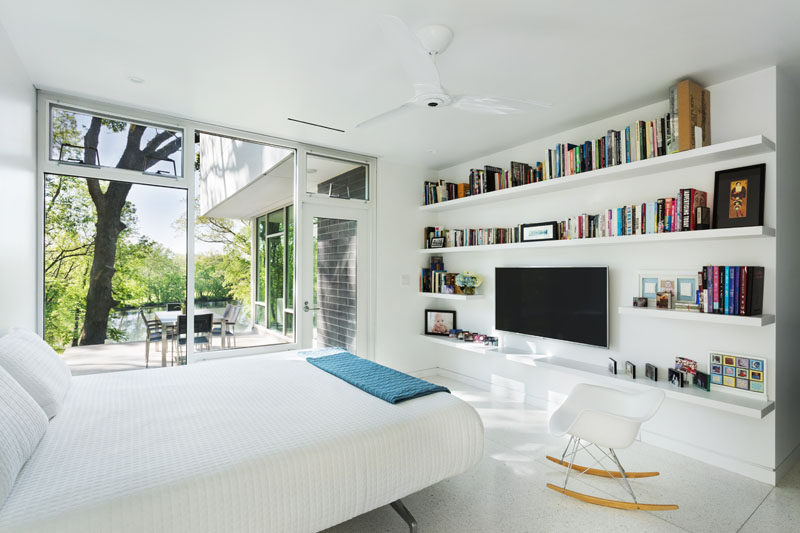 ---
In the master bathroom, grey tiles have been used to create an accent wall, while a long vanity has dual sinks with an interesting design.
---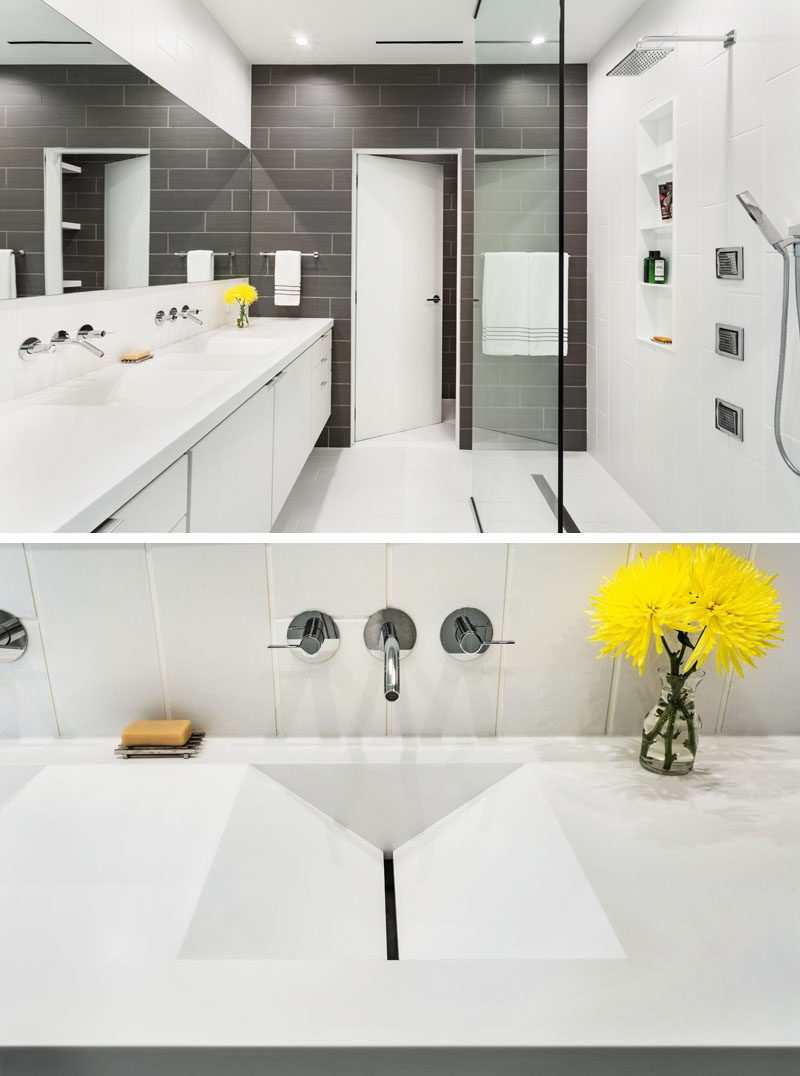 ---
Wood covered stairs lead up to the second floor of the home, with vertical cables providing a safety railing for the open stairwell.
---

---
Upstairs, there's a family room with views of the landscape. High ceilings keep the loft-like feeling that the owners wanted.
---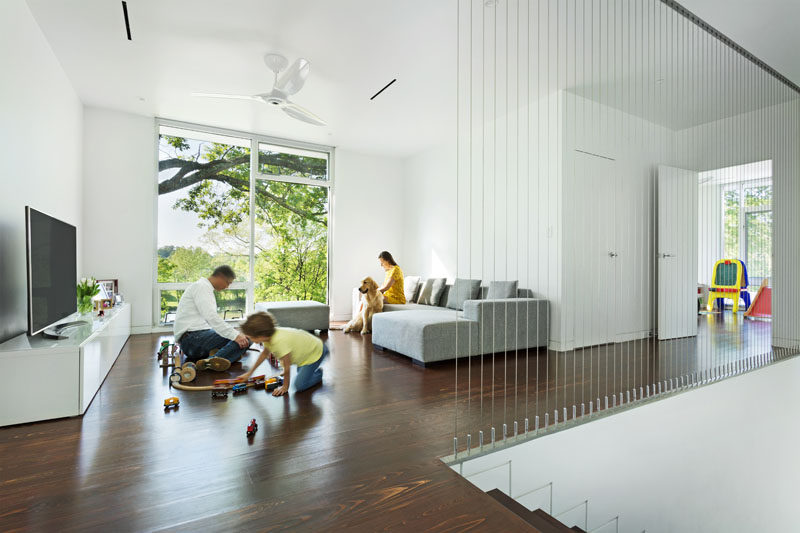 ---
Off to the side of the family room is the son's bedroom. Floor-to-ceiling windows provide views of the treetops, while a car inspired bed creates a sense of fun.
---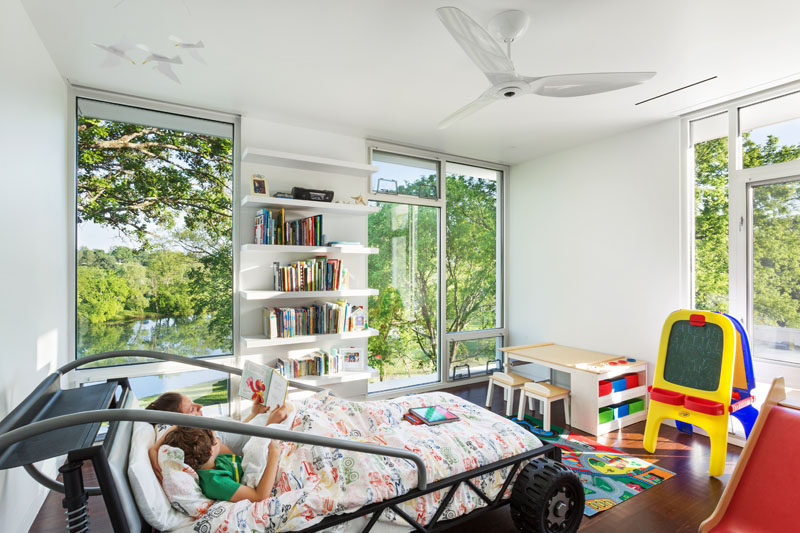 ---