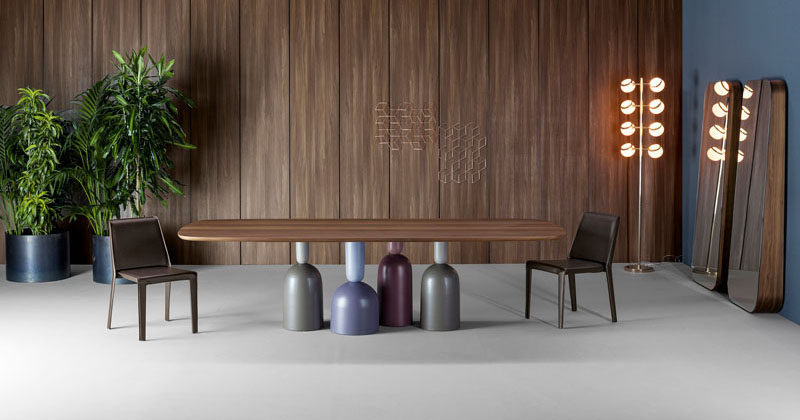 Designer Roberto Paoli has created the COP table for Italian furniture manufacturer Bonaldo, that plays with idea of table top items becoming the base upon which the table surface sits on.
The base of the table is inspired by bottles and glassware like champagne flutes that are normally found on the top of the table. The designer mentions that the table top creates a 'dividing line of a world which is reflected'.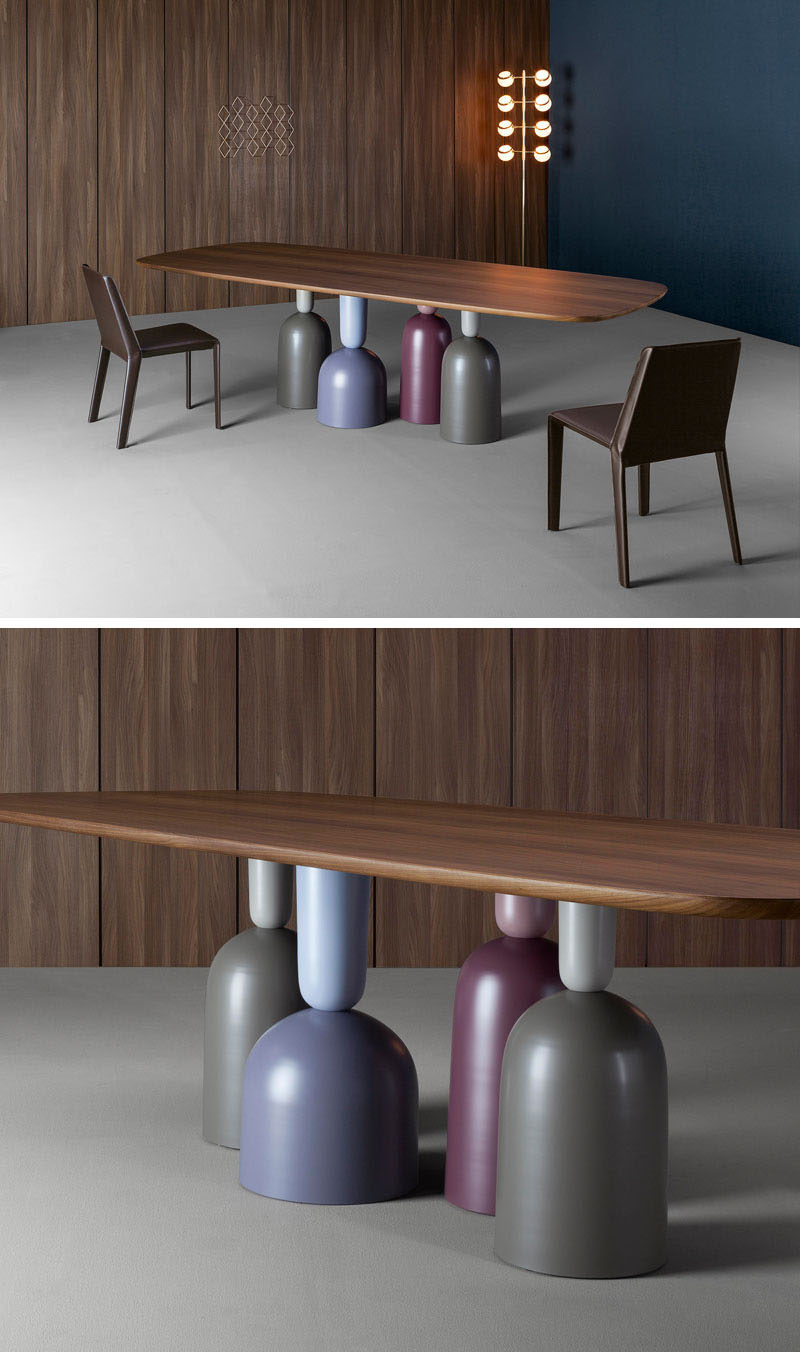 ---
The base of the COP table is made from painted metal in either a single color or a combination of different hues, while the table top is made from either wood, glass or ceramic.
---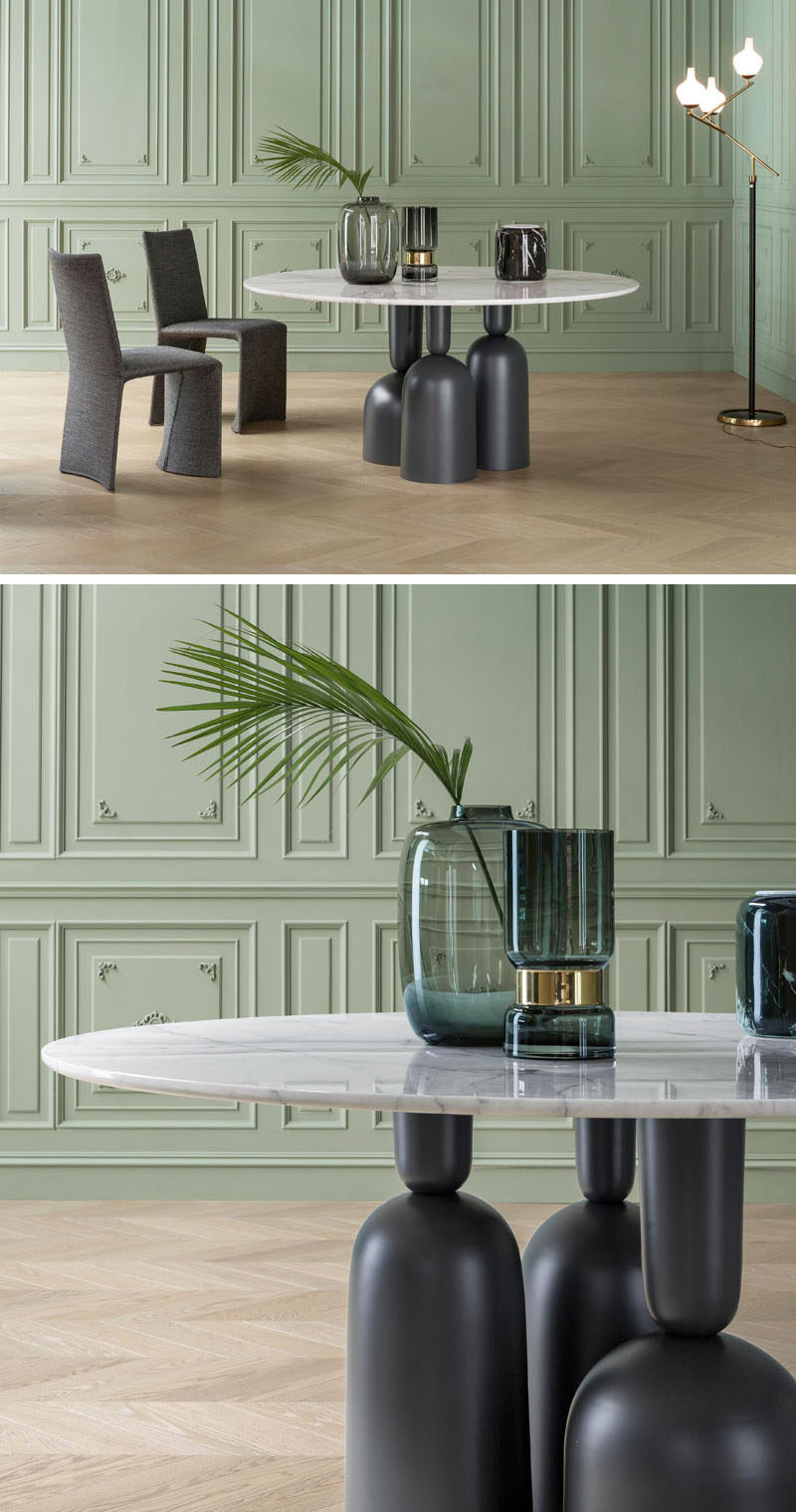 ---