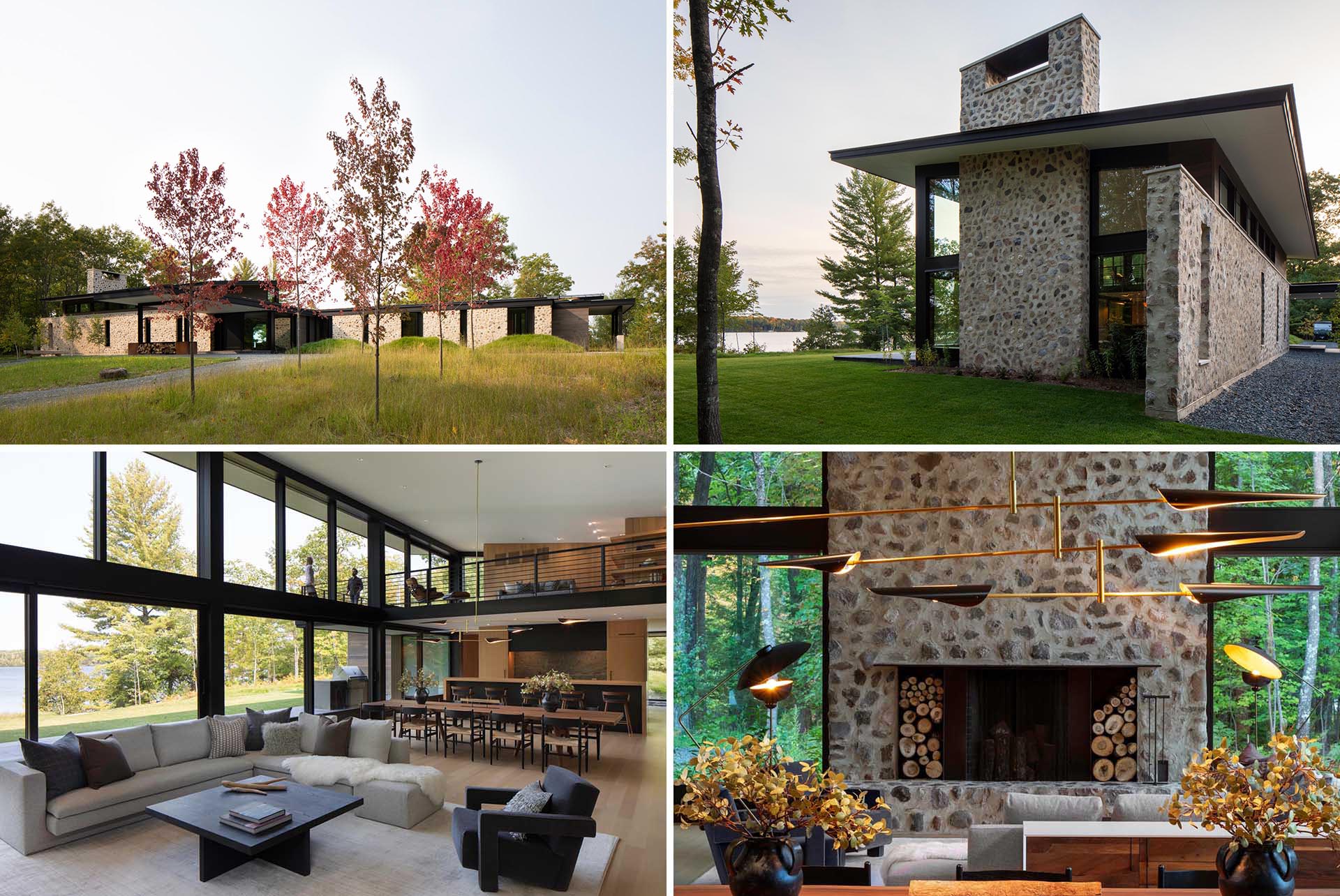 Vetter Architects has designed a modern guest house on the shores of Lac du Flambeau, Wisconsin, that showcases rough-cut fieldstone and large windows overlooking the lake.
Surrounded by a forest of oaks and white pines, the home is perched on a bluff overlooking a pristine lake the family has been visiting for generations.
Let's take a look around…
The Exterior
Glass, wood, and stone are seamlessly woven together from inside to out, as they reference the primary building materials found in Wisconsin's scenic Northwoods. Rough-cut fieldstone set in thick, hand-troweled mortar stretches across the exterior's south facade and connects with the interior two-story central fireplace.
The lakefront side of the home has large windows that span the entire exterior, filling the interior with natural light, and allowing the views of the lake and the boathouse below to be enjoyed.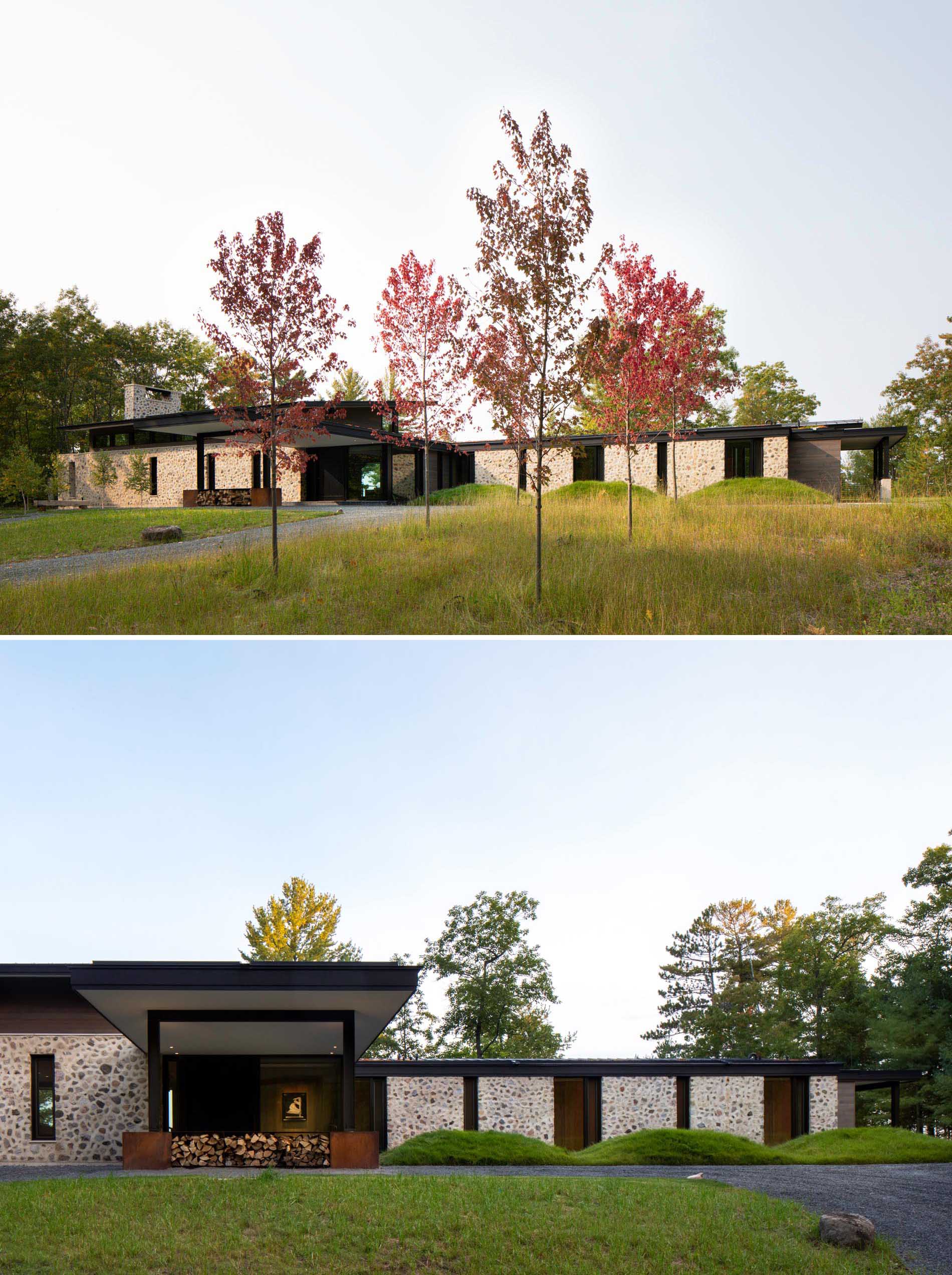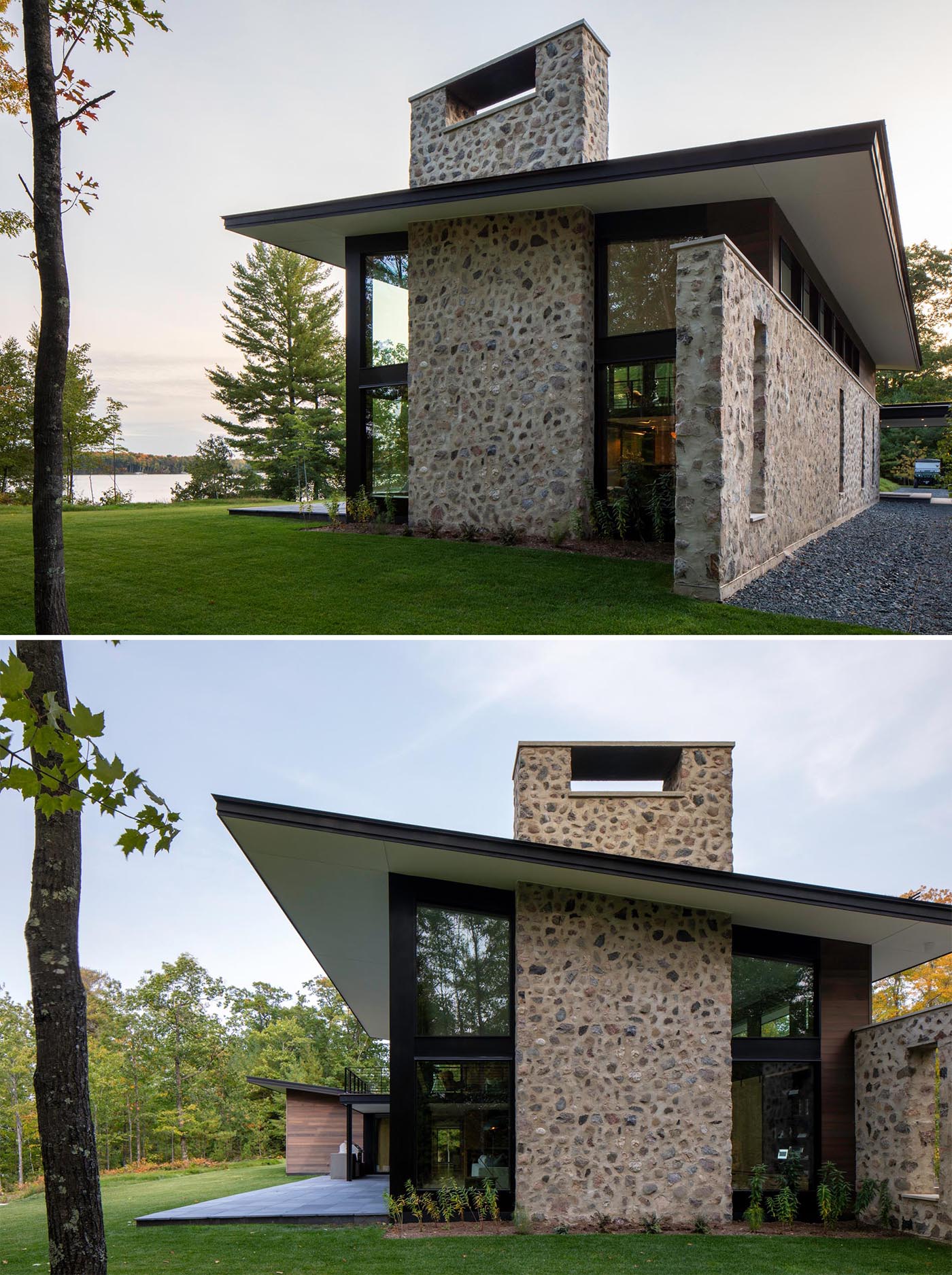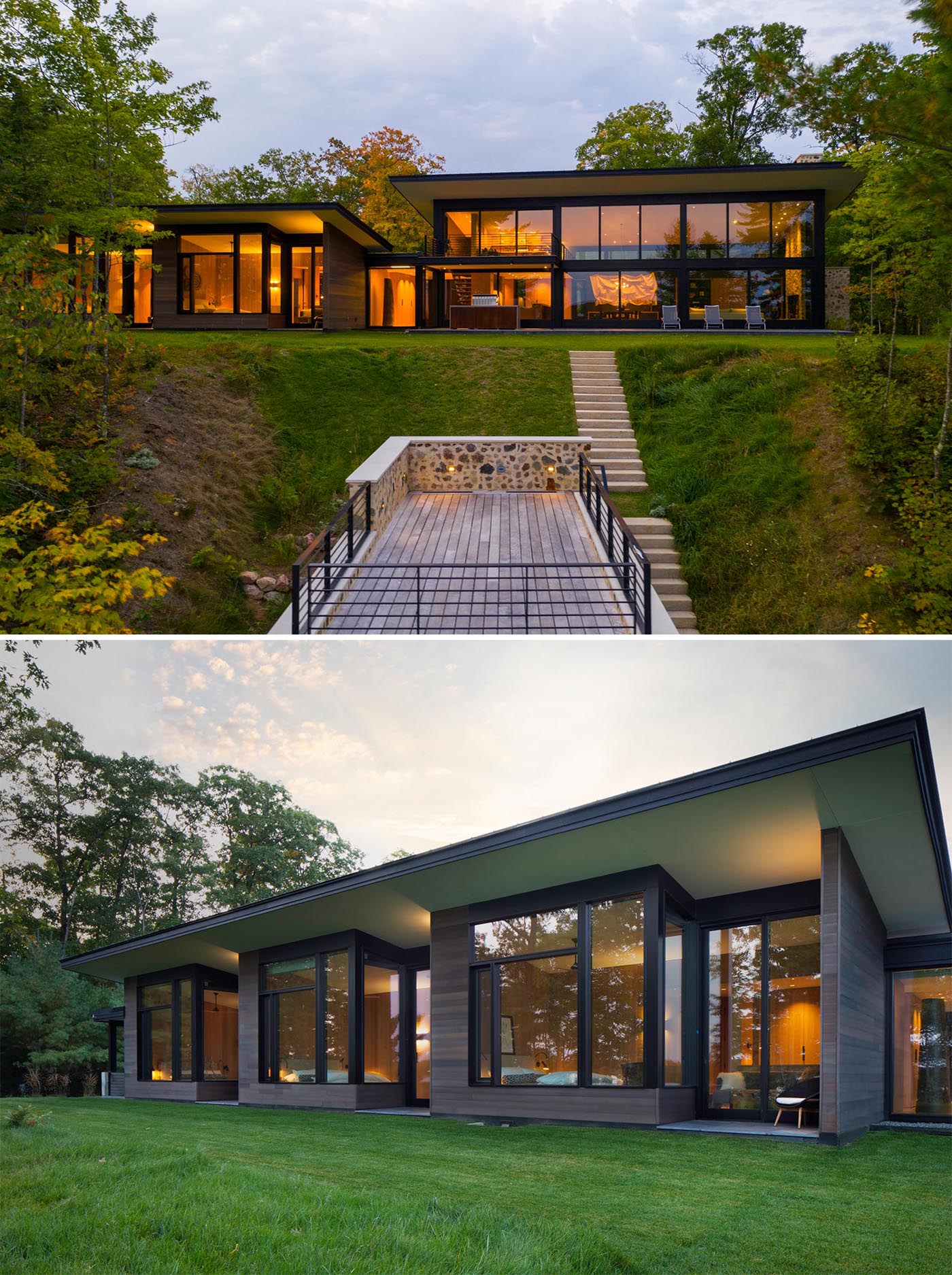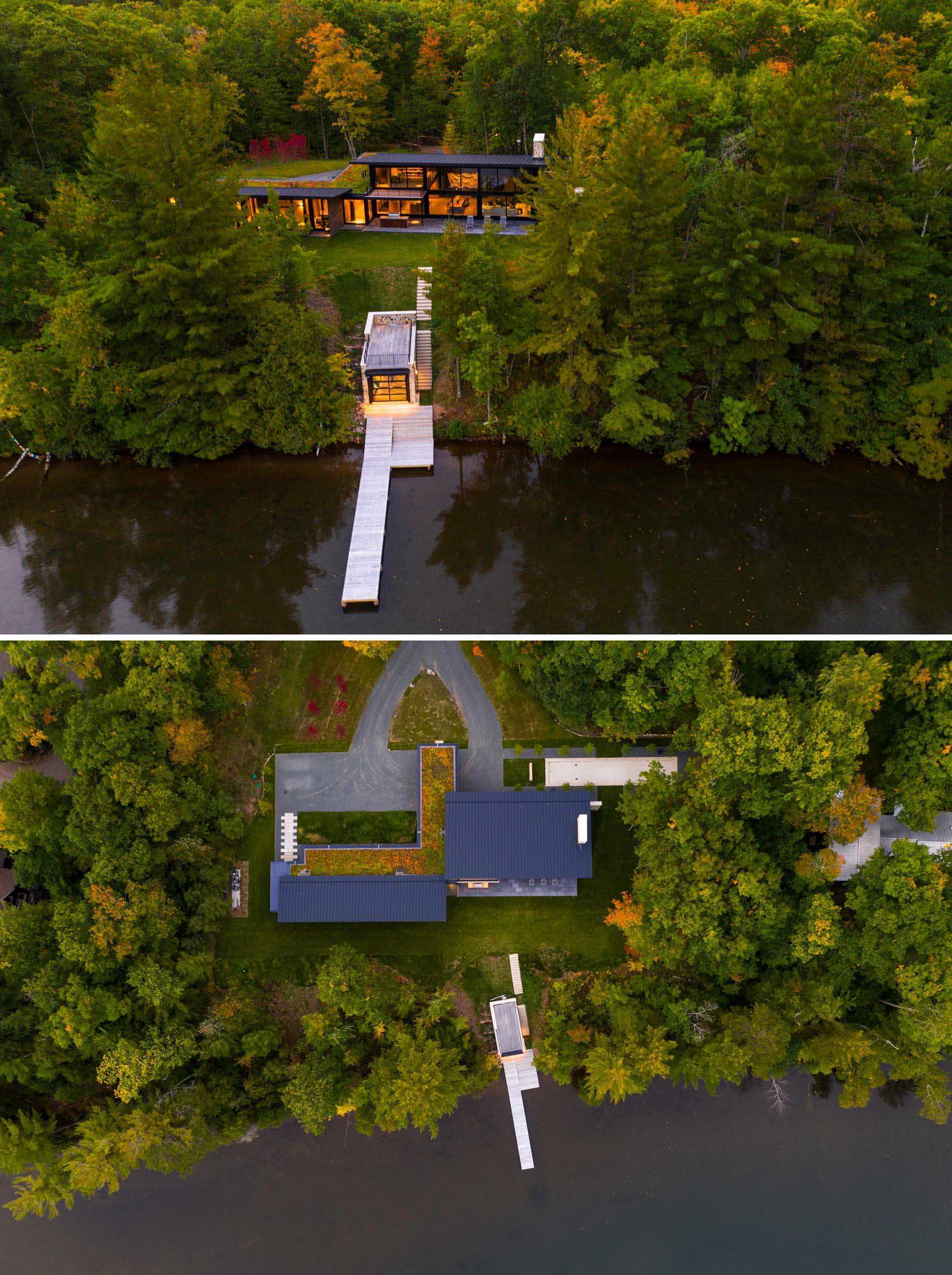 The Entryway
A covered entryway off the driveway leads to the custom-designed pivoting wood front door and foyer.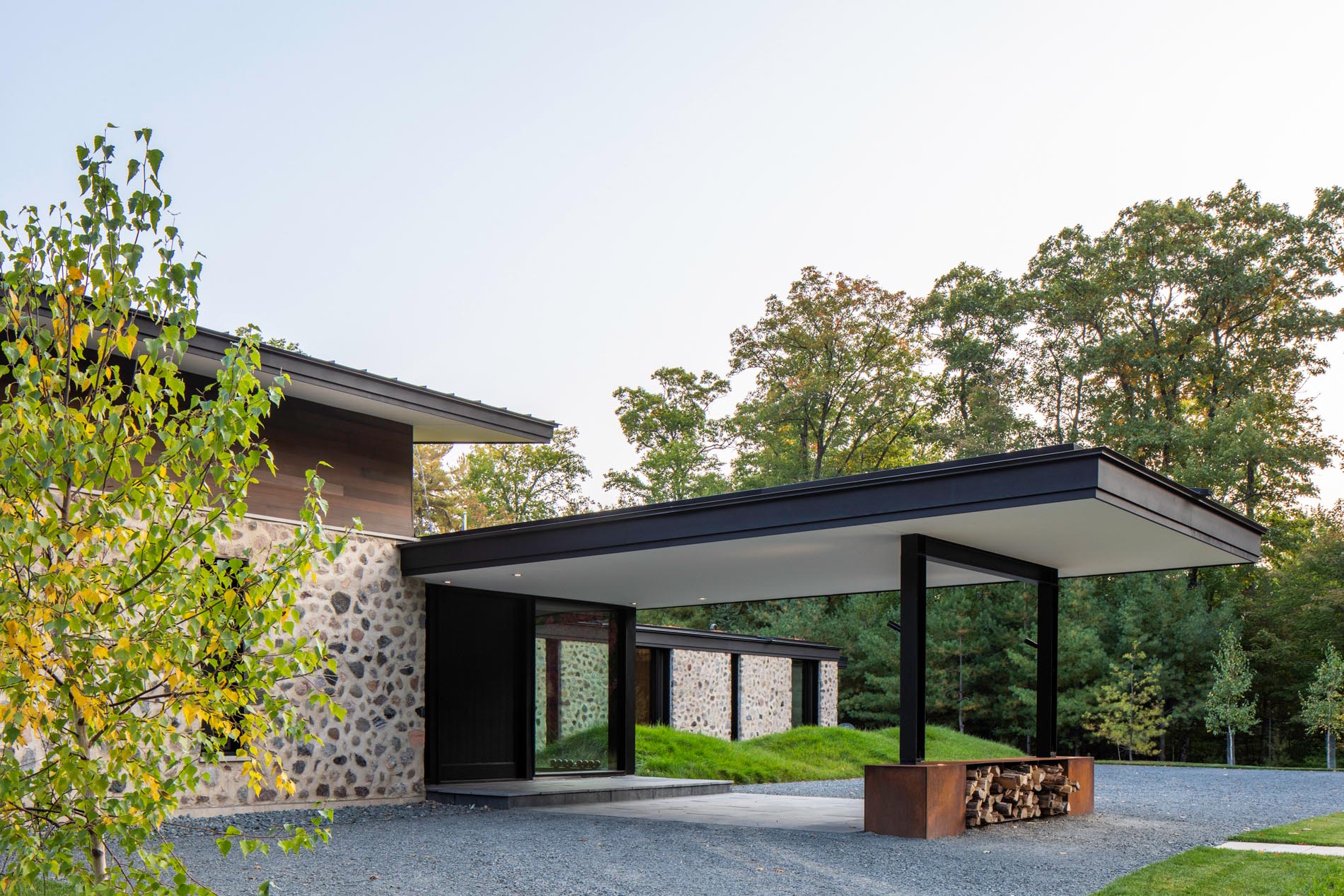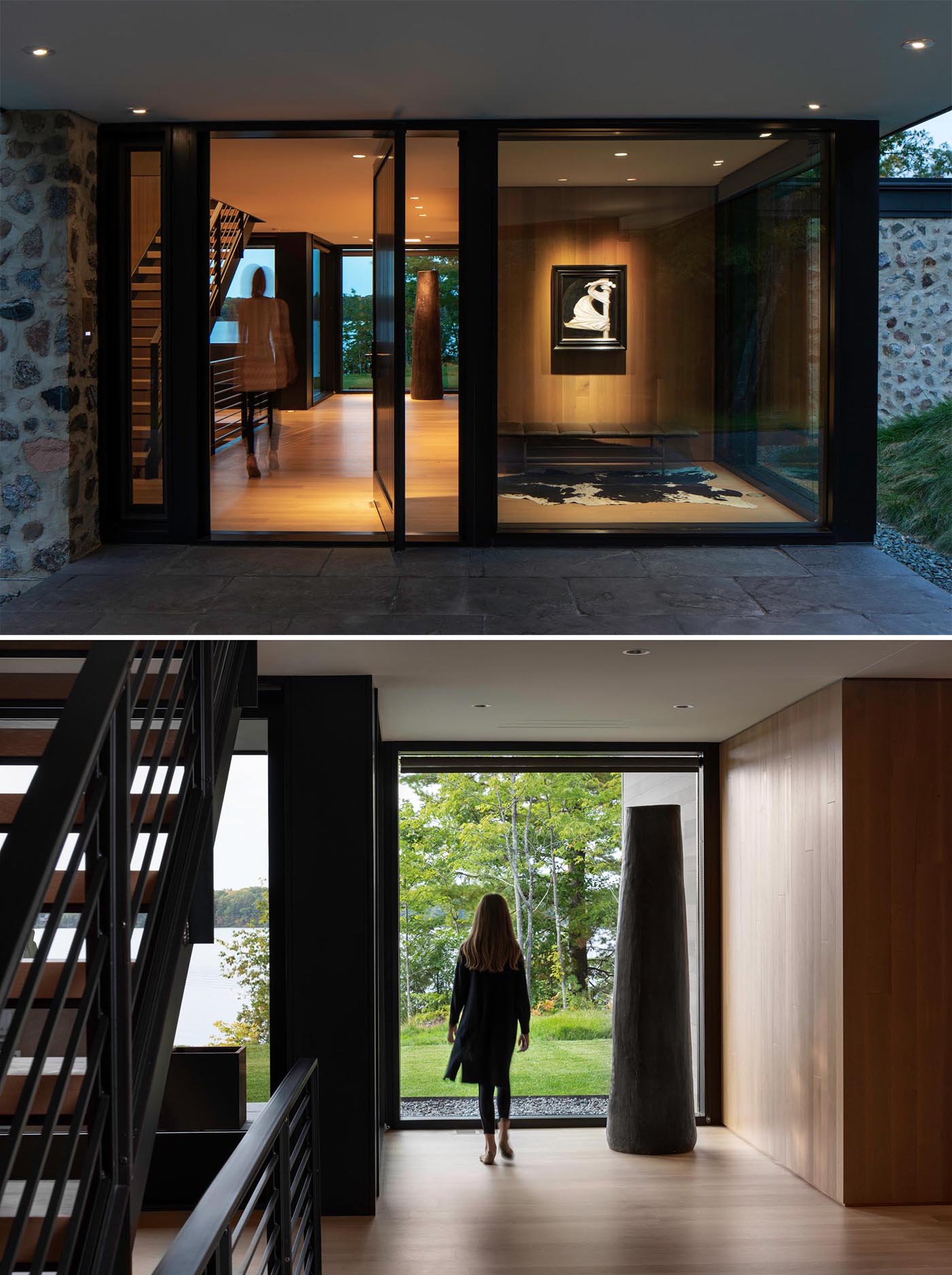 The Living Room
The living room, furnished with an L-shaped gray couch, has a wall of windows and glass doors, with the doors providing access to the patio and outdoor kitchen. There's also a view of the loft which opens up to a balcony.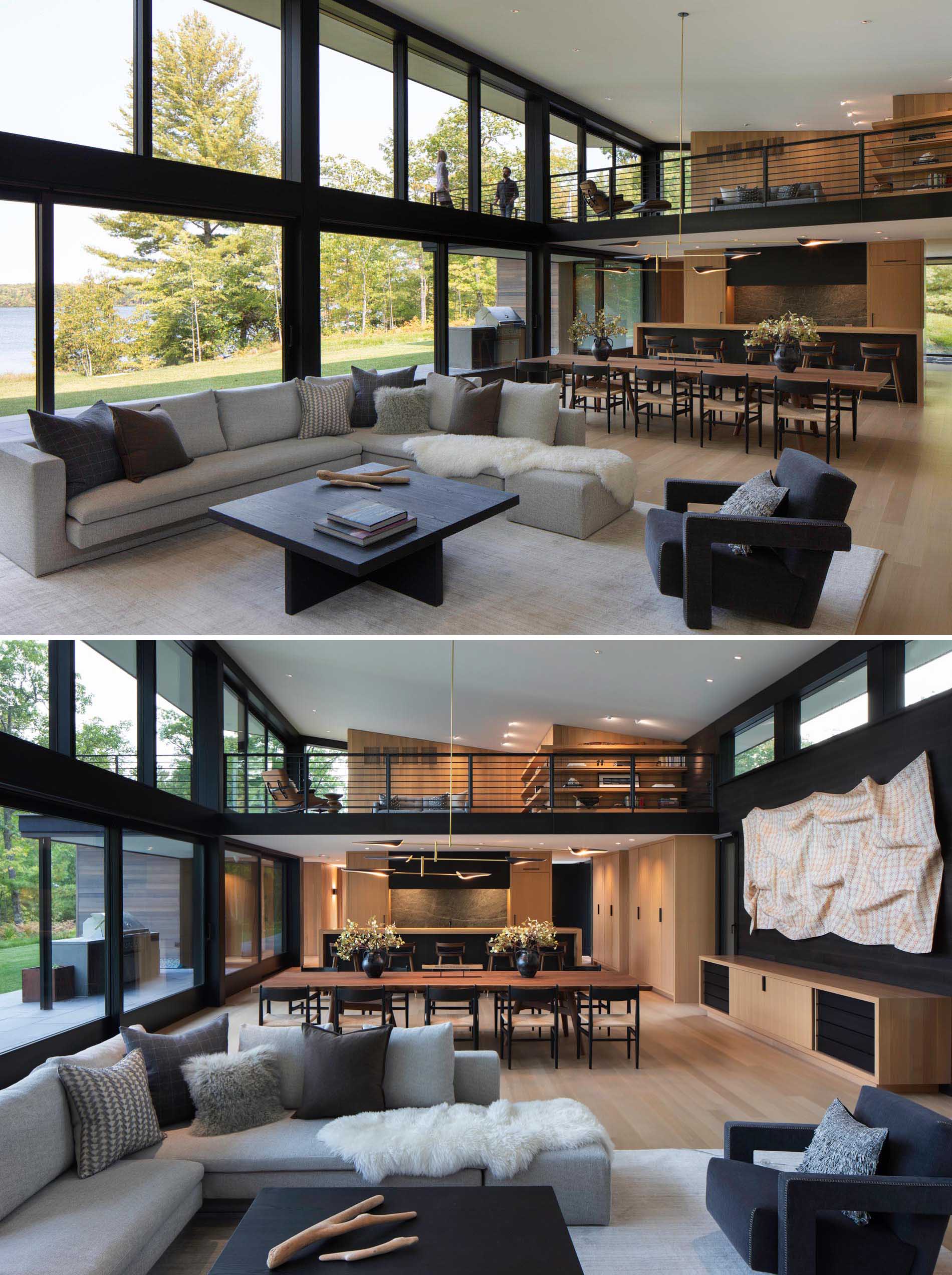 The Dining Area
A custom wood dining table by Michael Dreeben and a sculptural David Weeks chandelier separate the living room from the kitchen. The dining area also provides a view of the fireplace that showcases hand-troweled masonry and fieldstone.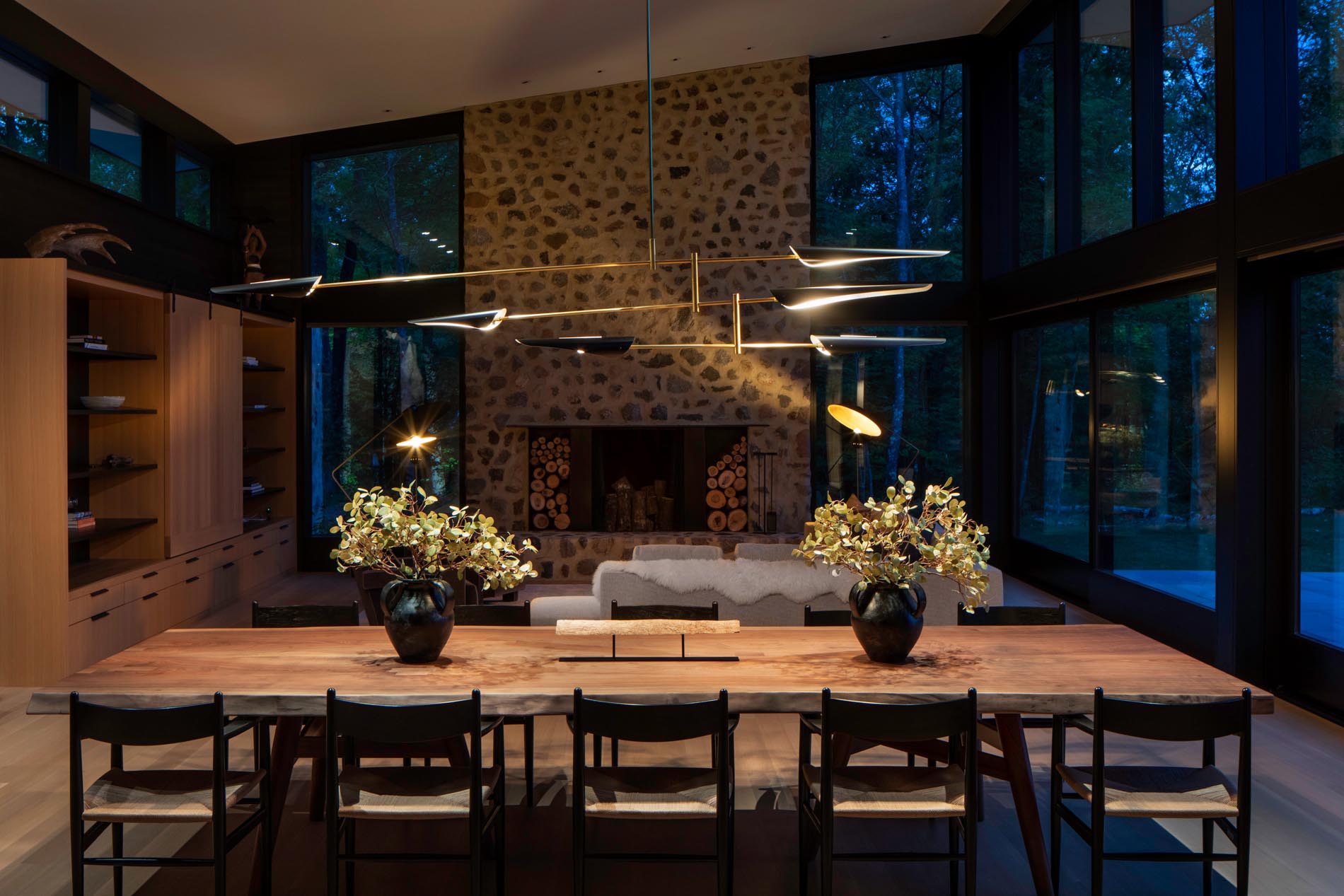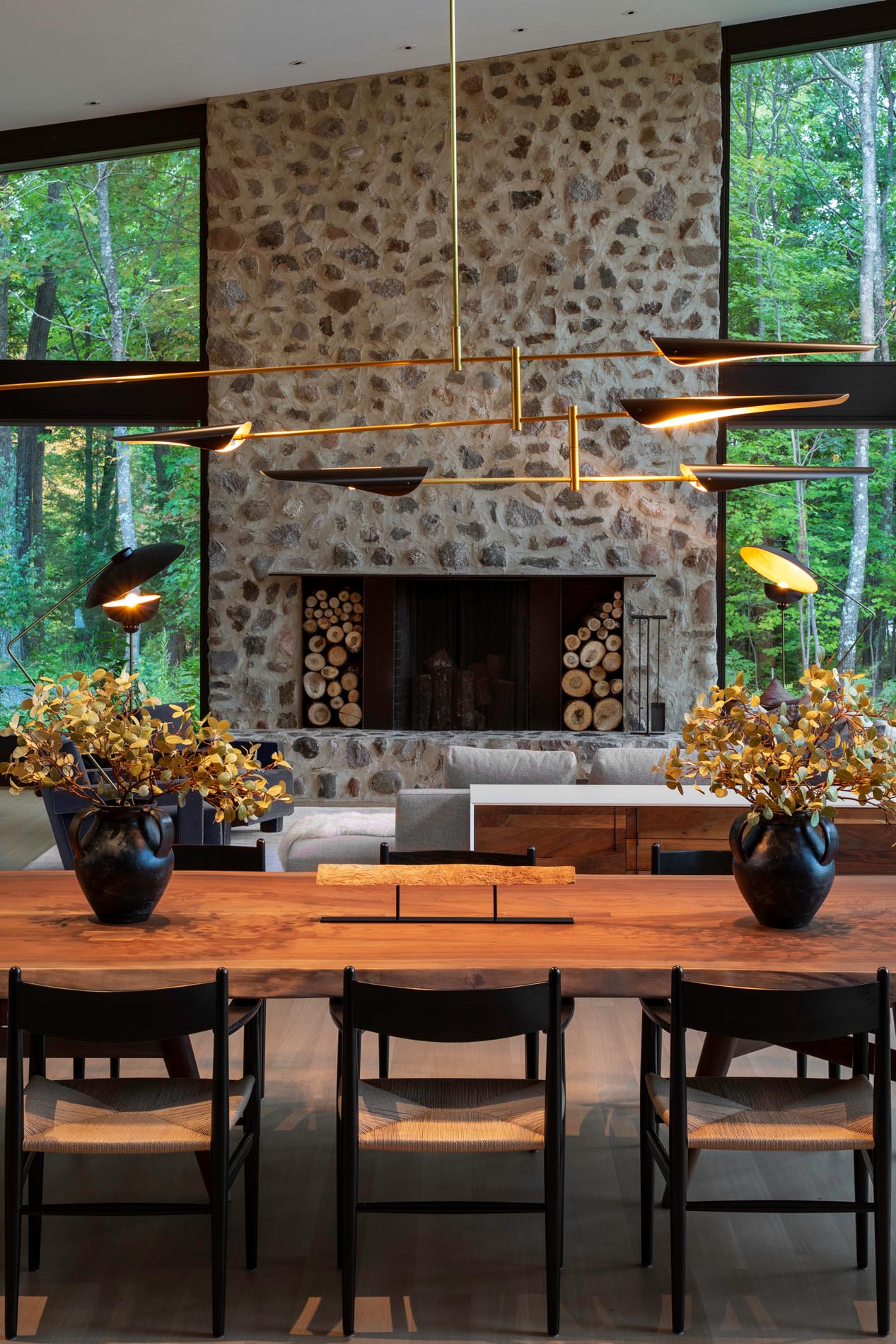 The Kitchen
The design of the kitchen includes rift-sawn white oak cabinetry, a custom black metal hood, stone backsplash, and an island that's long enough to seat five.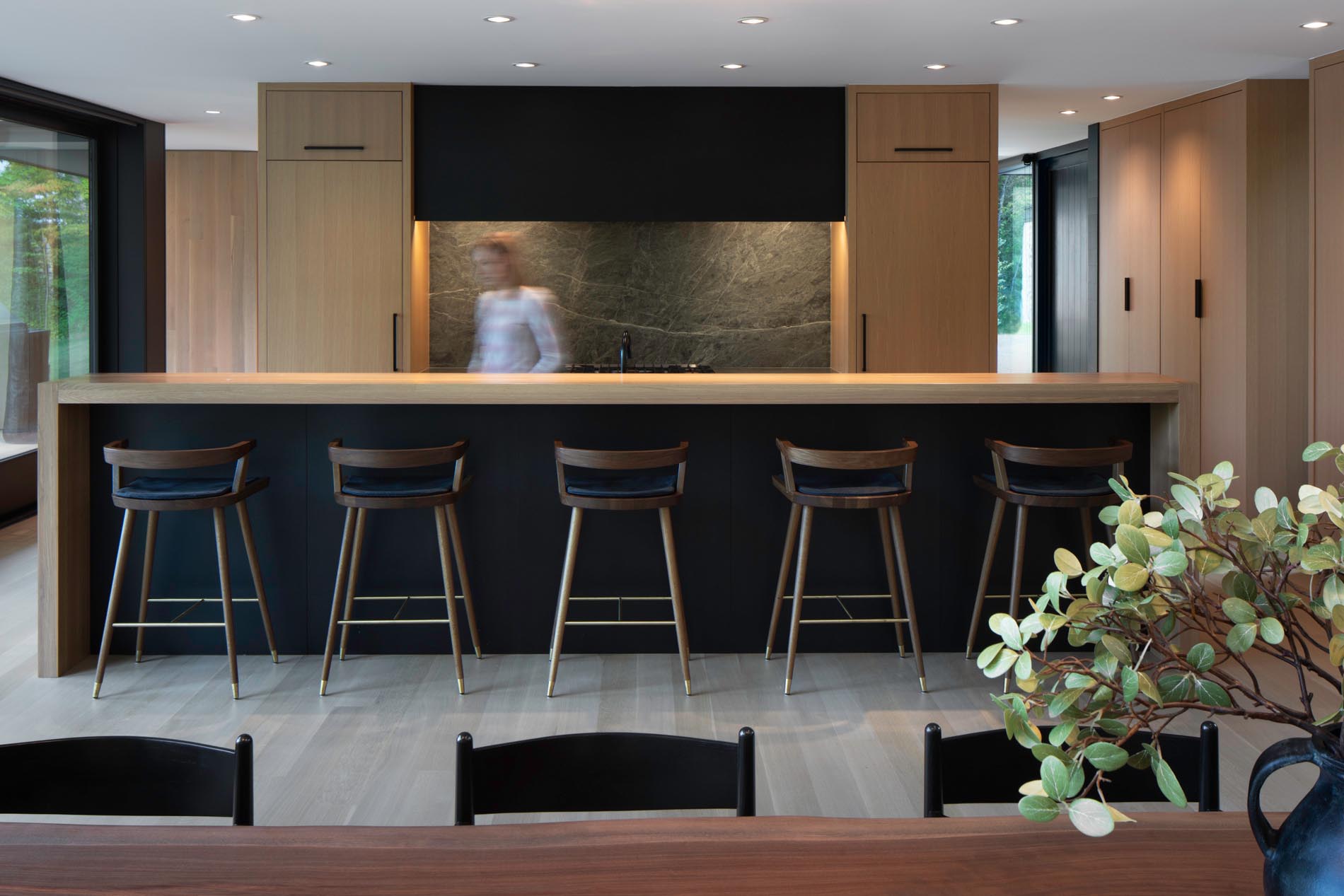 The Stairs
Metal railings with white oak treads match the wood used in the kitchen and lead to the loft and the lower level of the home.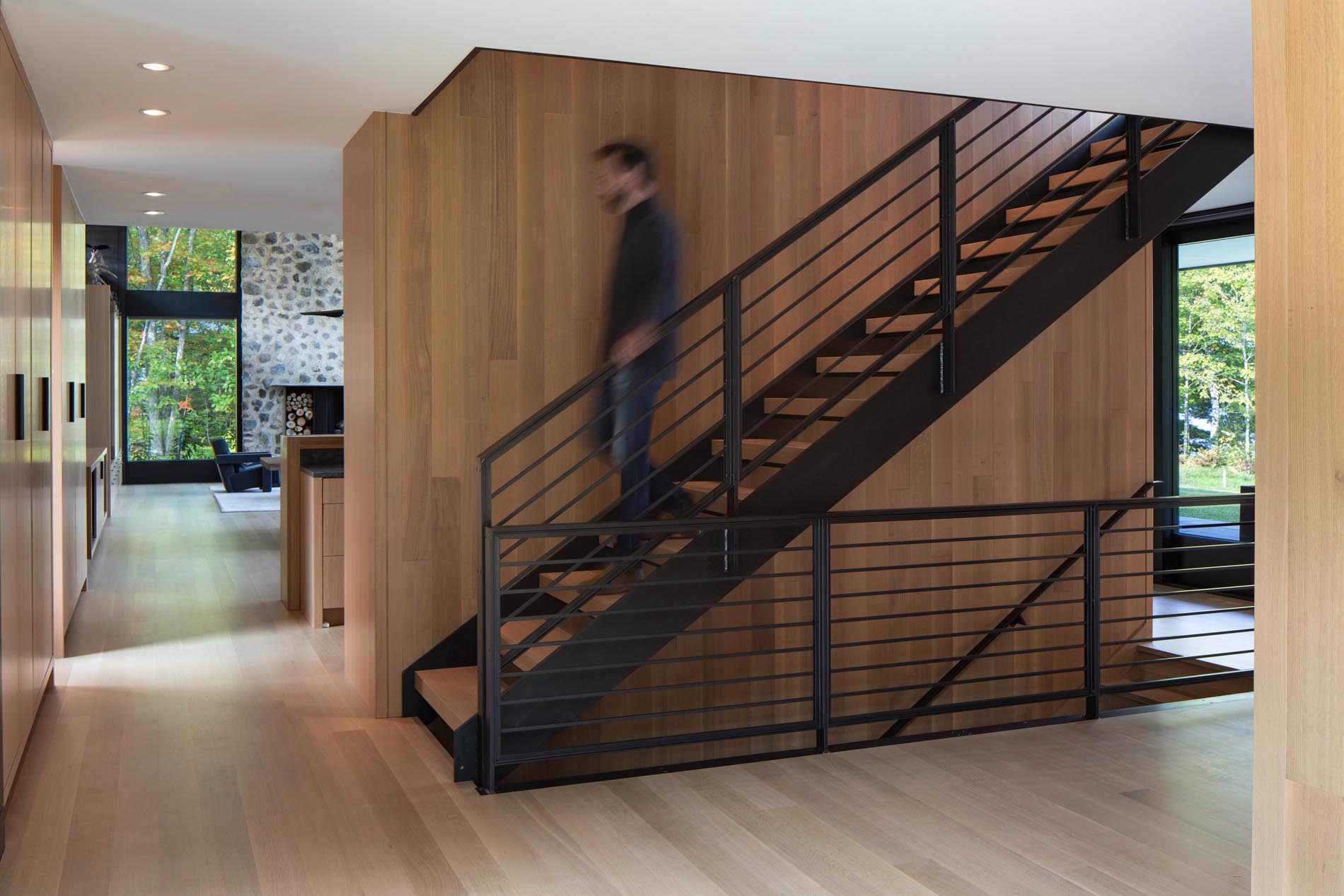 The Hallway
Views of the trees can be seen through the black-framed windows that line the hallway to the bedrooms.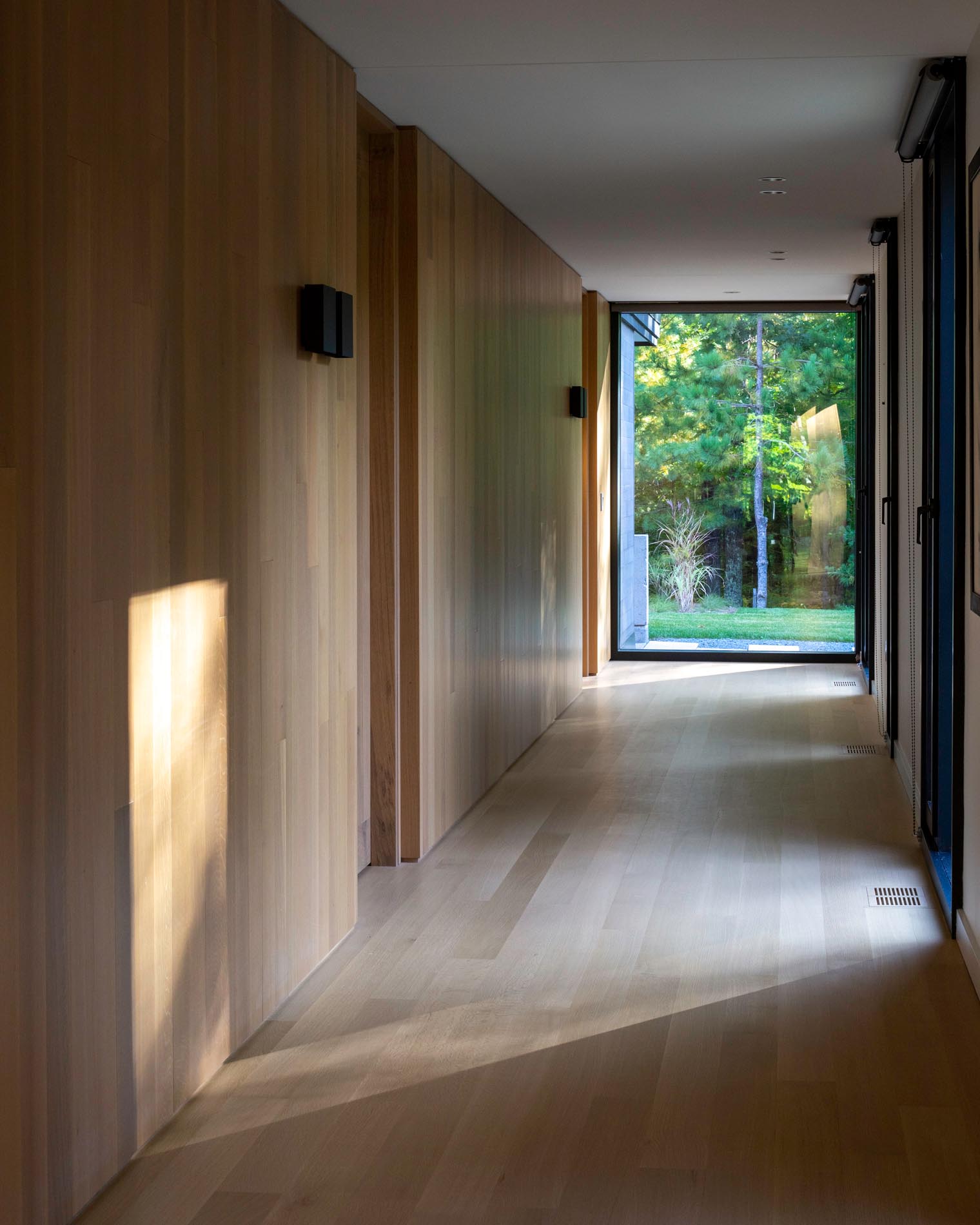 Bedrooms
In one of the bedrooms, a floor-to-ceiling wood accent wall adorned with woven baskets provides a backdrop for an upholstered gray bed.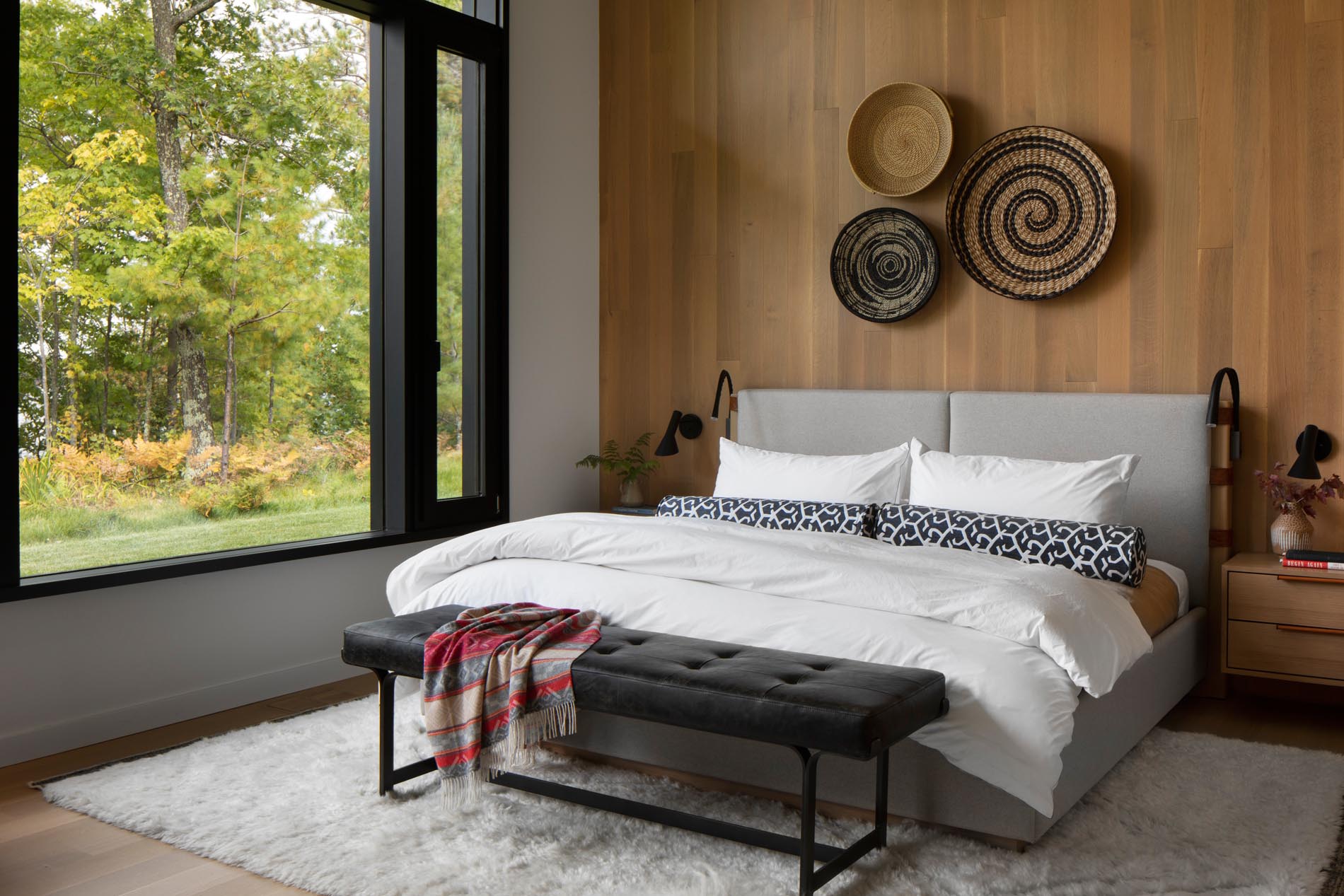 Game Areas
The lower level of the home has a bowling alley, bar, arcade, and sauna for family and guests to enjoy, while outside there's a bocce court.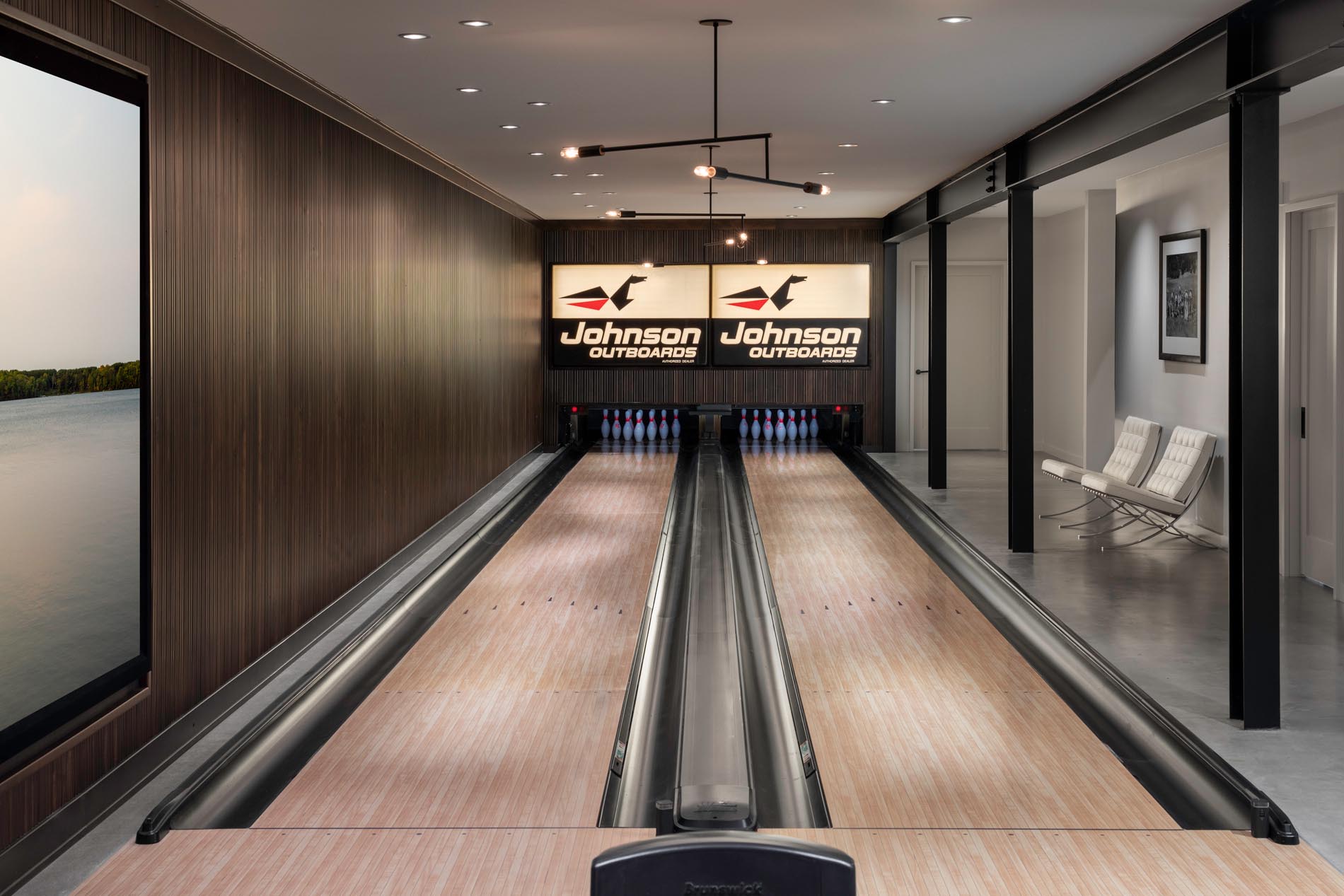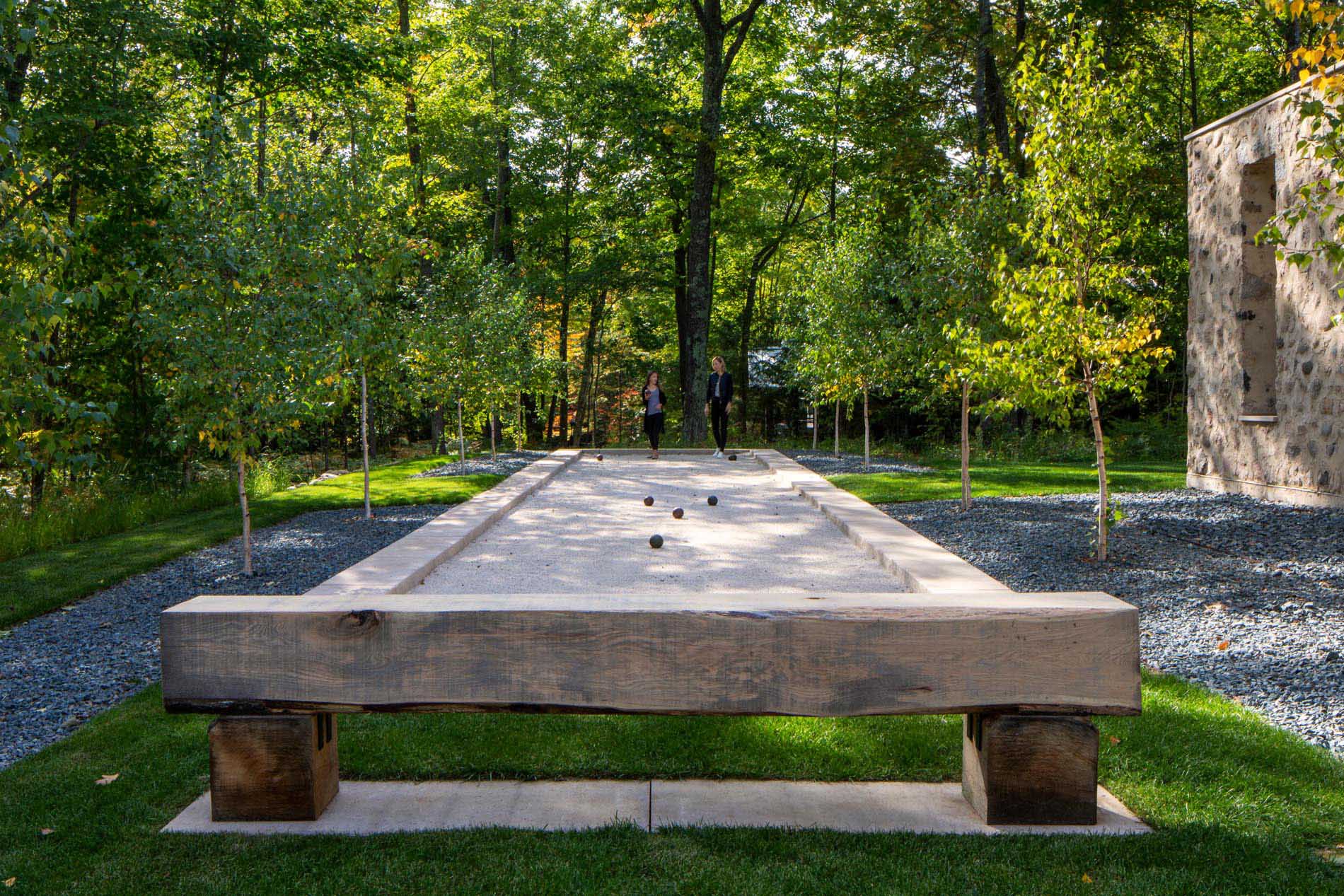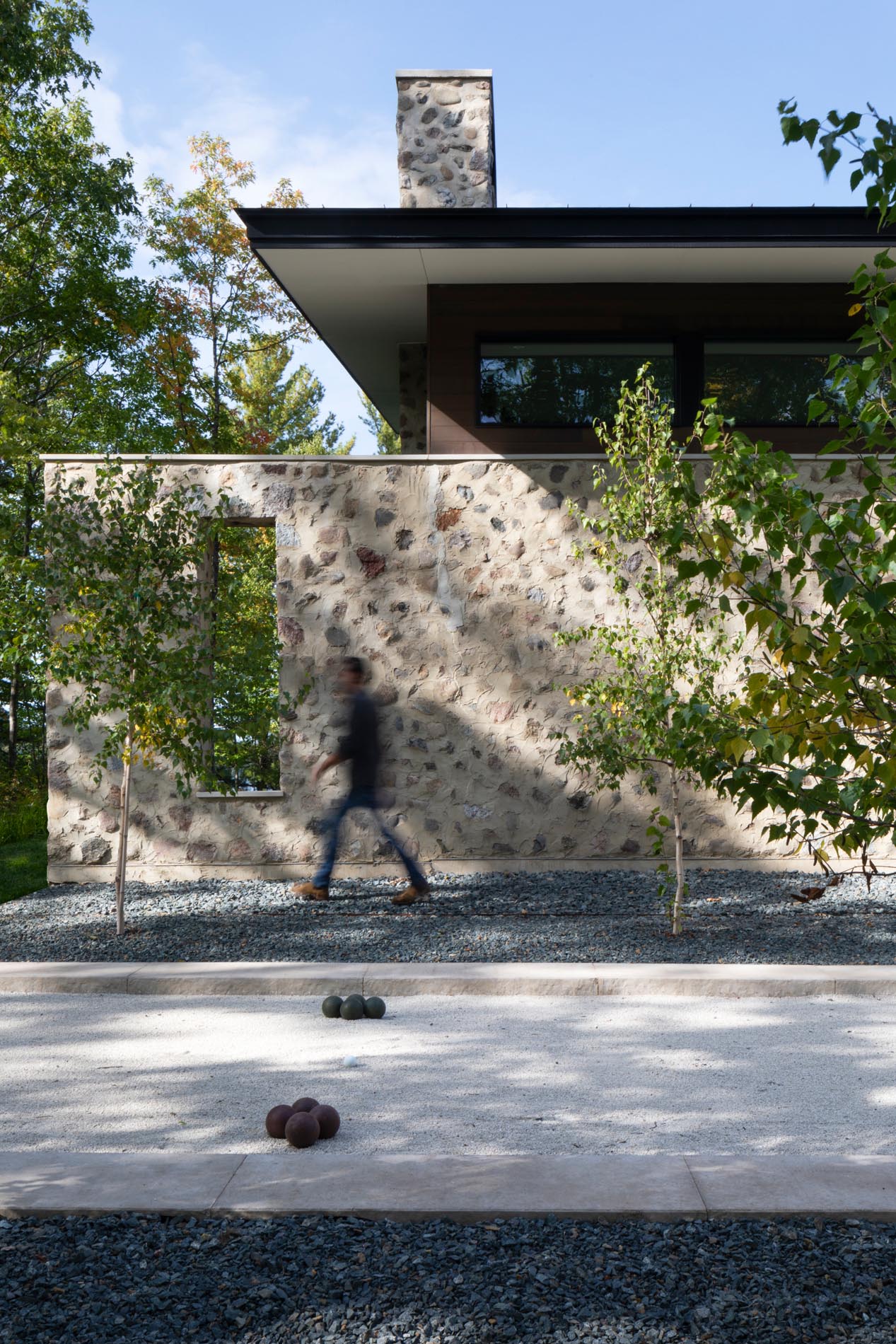 The Boat House
The home also includes steps that lead down to a boathouse with a rooftop deck, as well as a dock.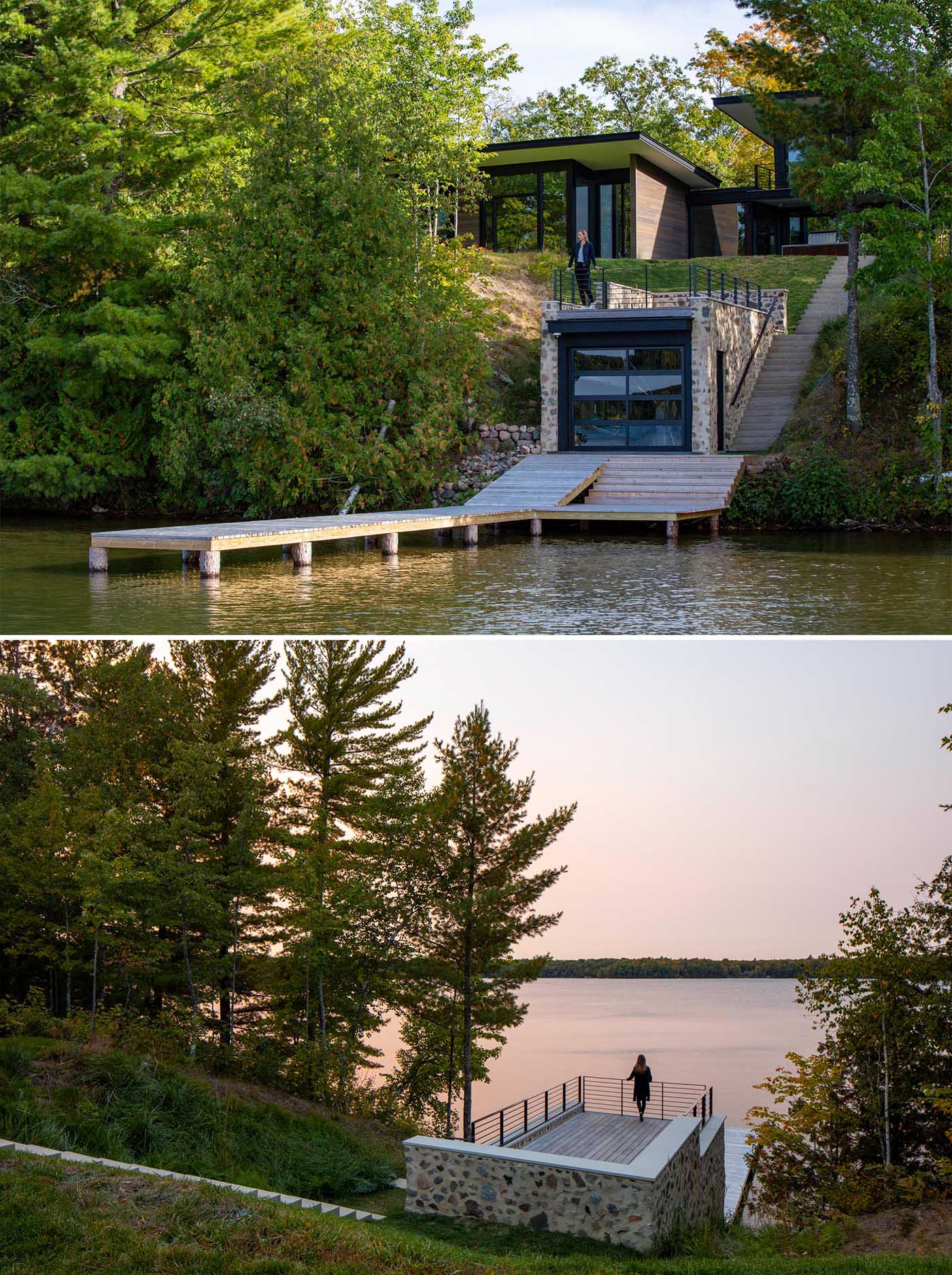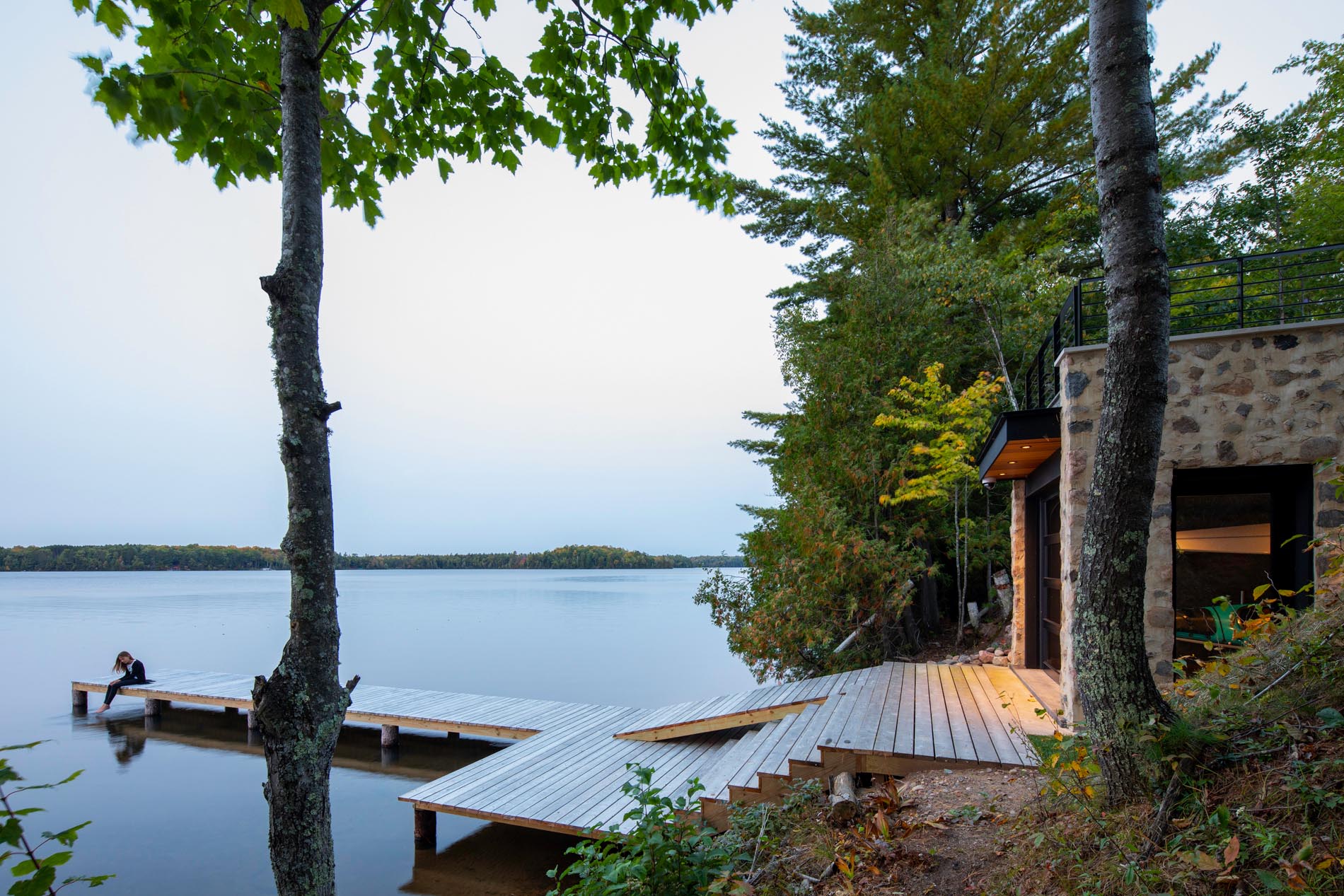 Architect: Vetter Architects | Principal Architect: John Vetter | Project Architect: Erik Walsh | Interior Design: Amy Carman | Construction: Ruvin Brothers | Custom Cabinetry, Millwork: ADK Design