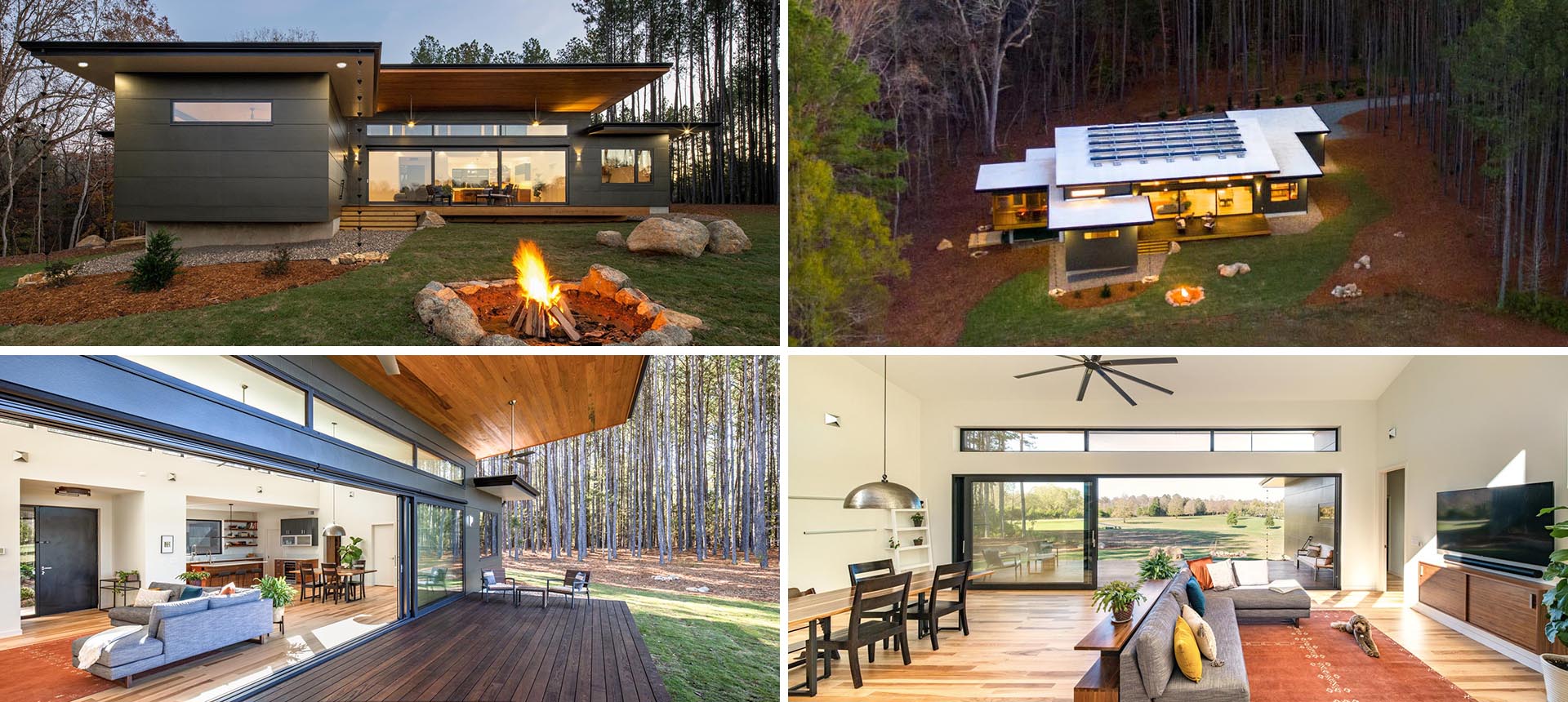 Architect Arielle Schechter has shared her latest project with us, the 'Baboolal Residence', which is surrounded by forest and a grassy meadow, and is located near the town of Chapel Hill in North Carolina.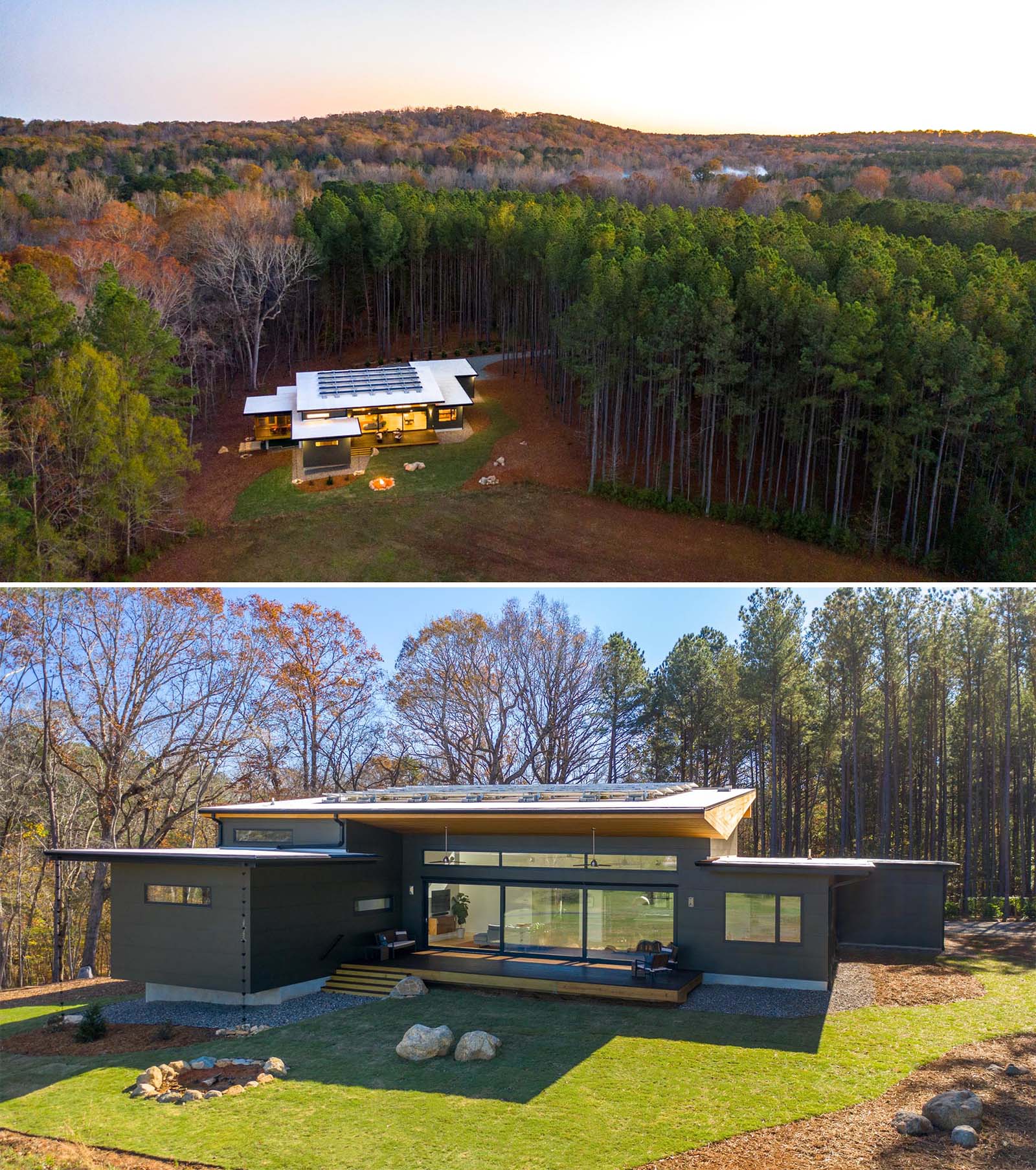 Designed as a net-zero house for a family of four, the home features a unique roof shape that allows for the inclusion of solar panels.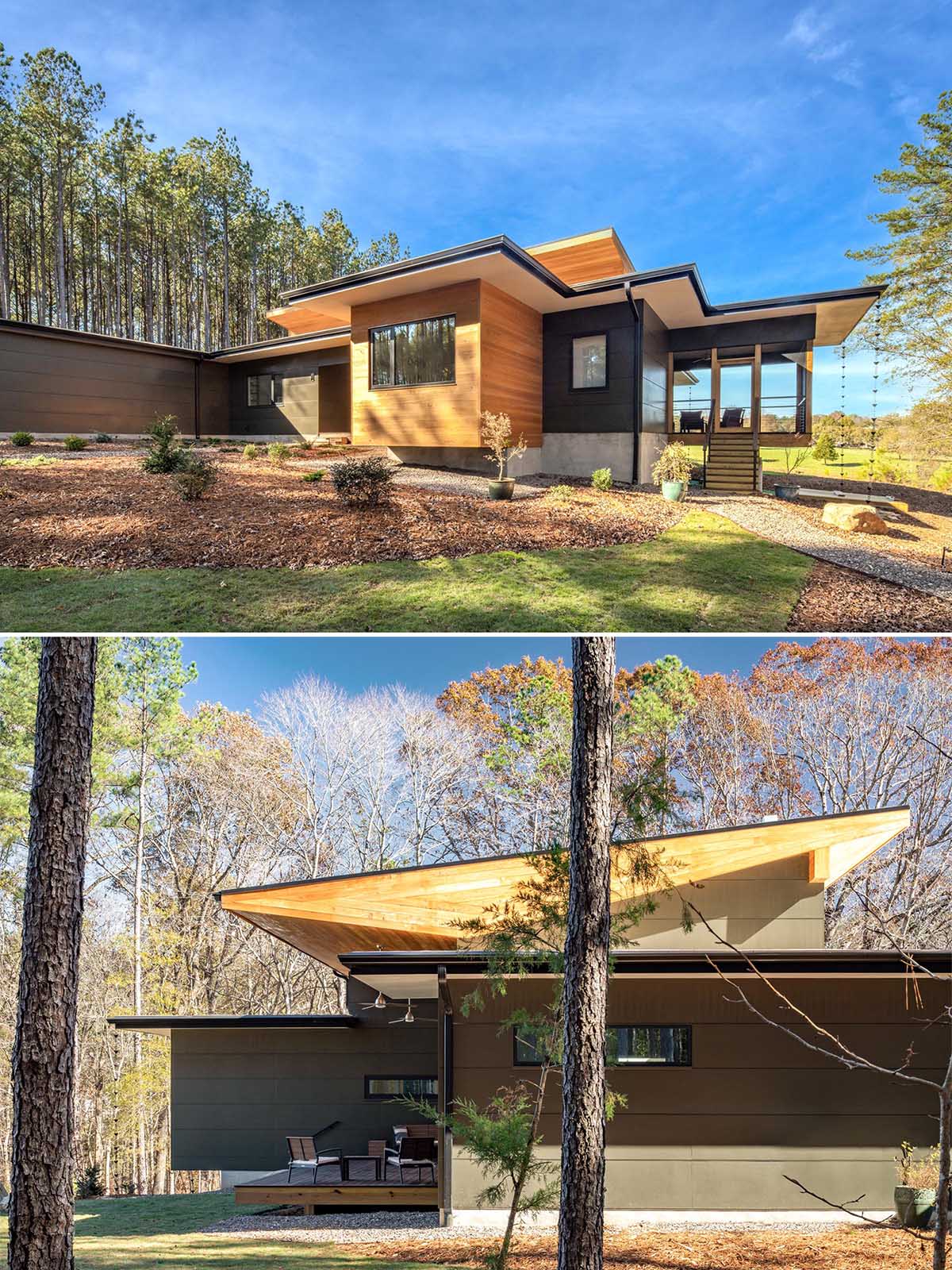 At the rear of the single-story home, there's a fire pit for relaxing and enjoying the meadow views, and a covered deck with outdoor fans.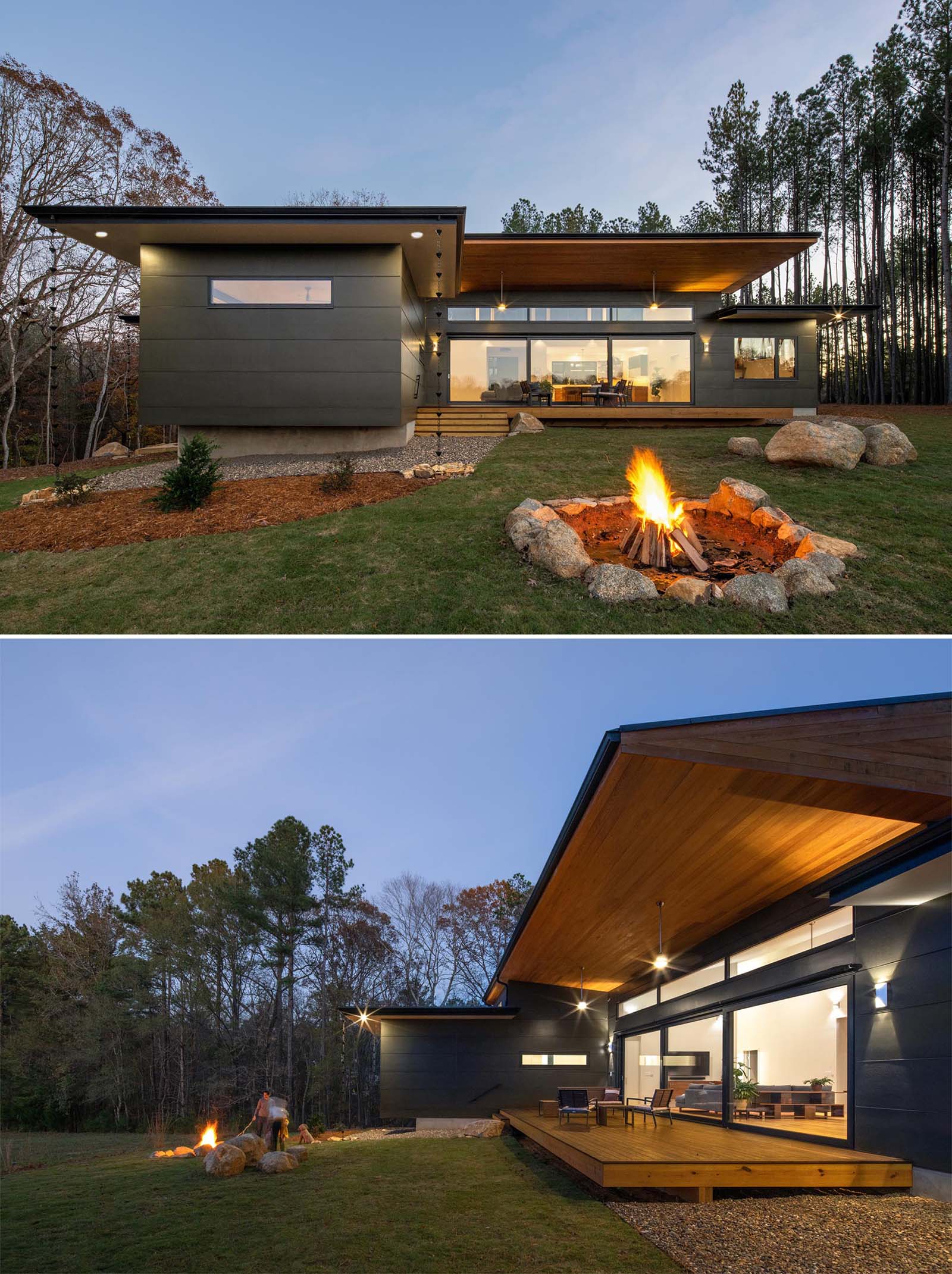 Operable glass doors (built to passive house standards for energy efficiency) were included in the home design to connect the interior spaces to the outdoors.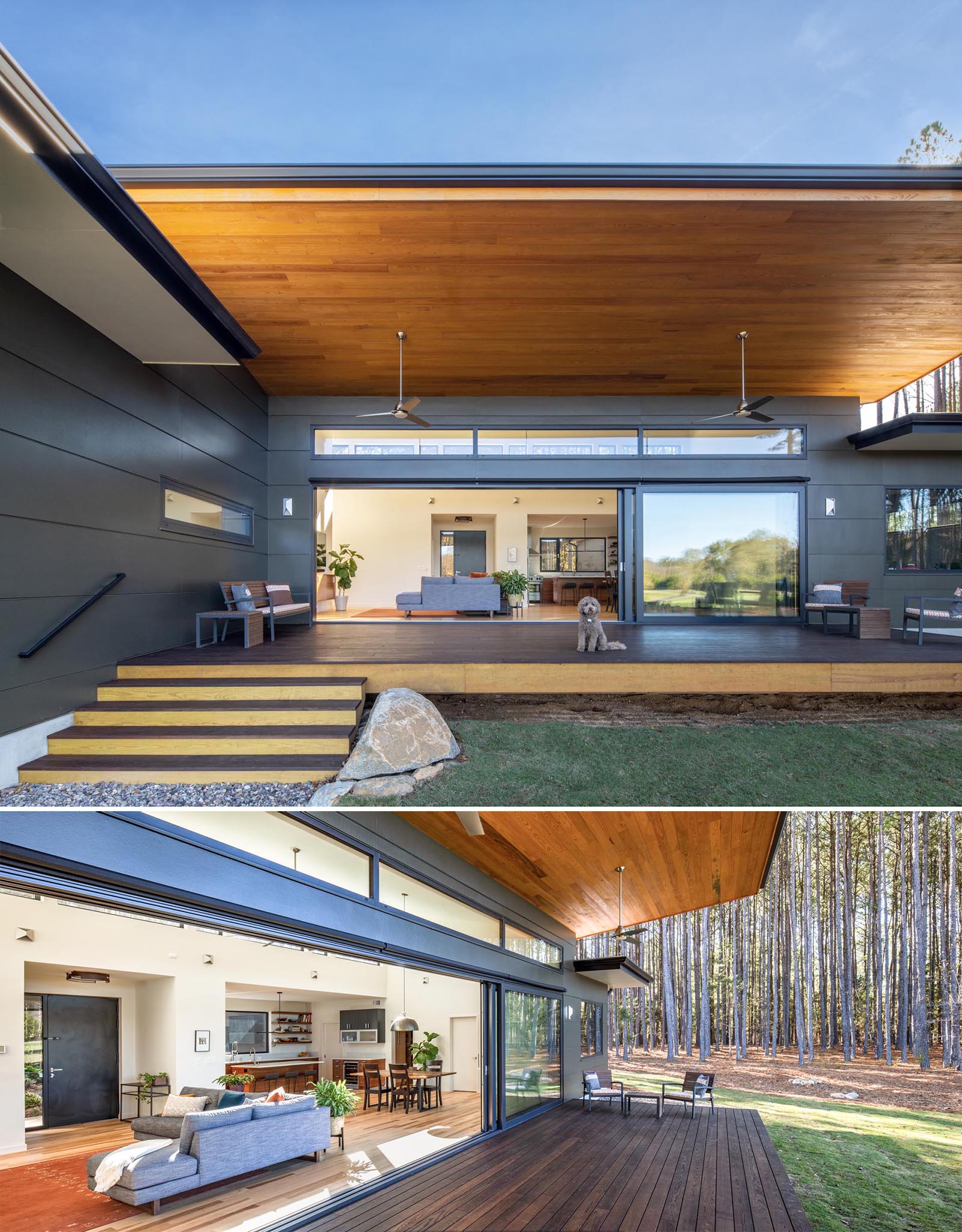 Stepping inside we see there are high ceilings, clerestory windows, and an open plan living room and dining room.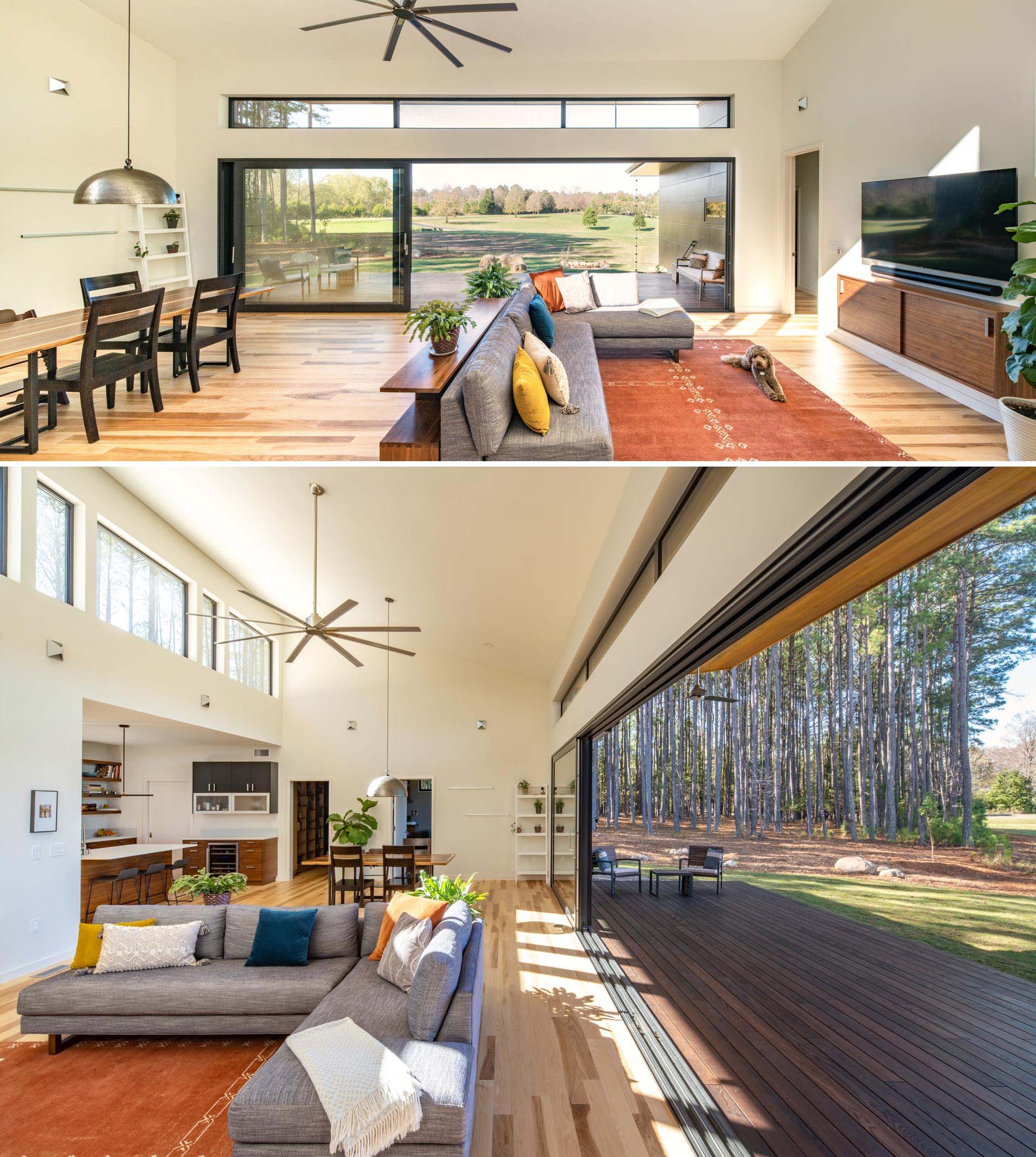 The kitchen is adjacent to the living room and dining room, and includes an island with wood cabinetry and white countertops.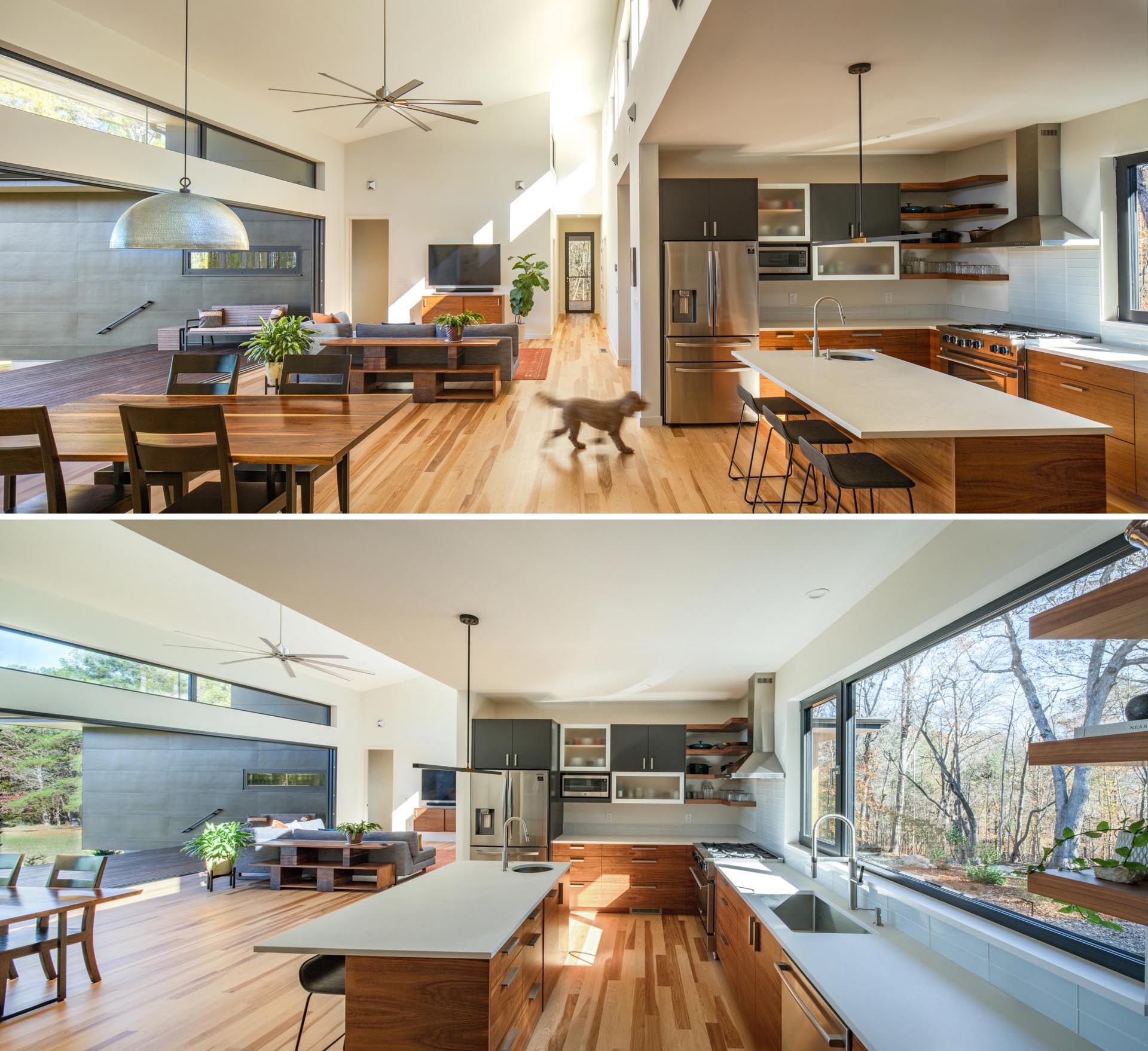 The home also includes a nursery for the kids that they can each access from their respective bedrooms.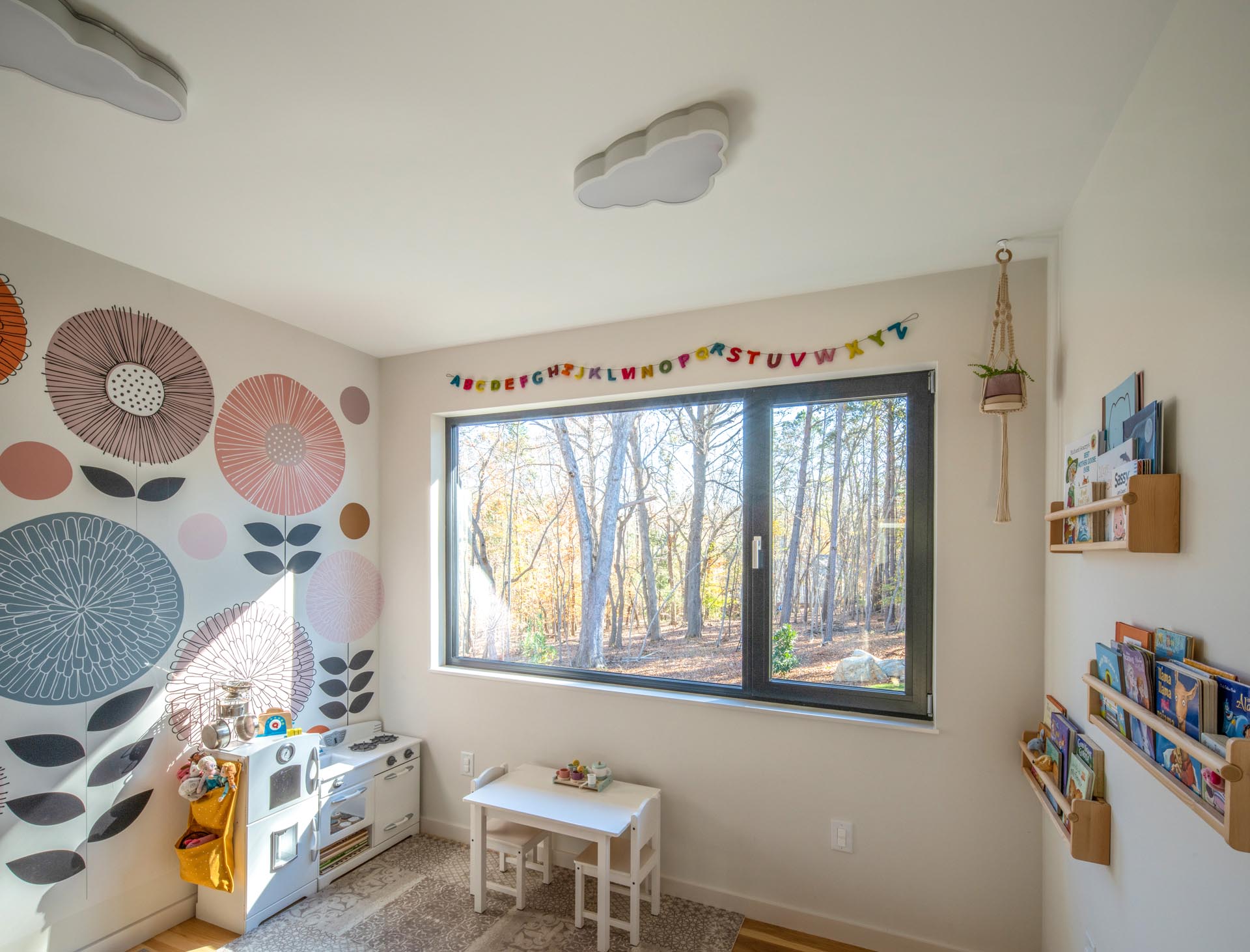 The spa-like master bathroom has a high ceiling, black floor tiles, a dual sink vanity, a deep soaking tub, and a shower with a hexagonal tile accent wall.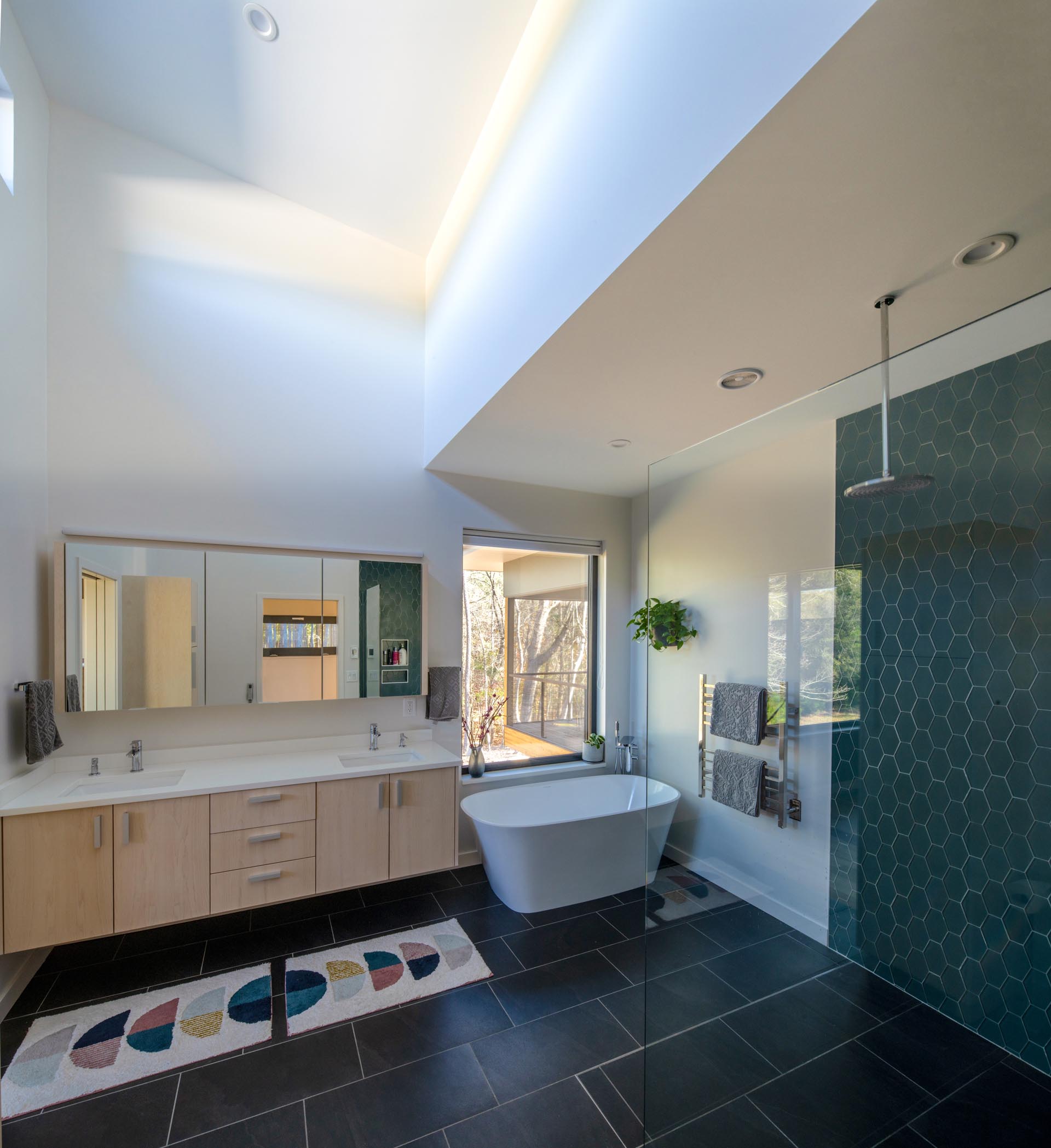 Here's a look at the floor plan of the house that shows the open plan living areas, the master bedroom suite, as well as the two bedrooms that connect to the playroom.