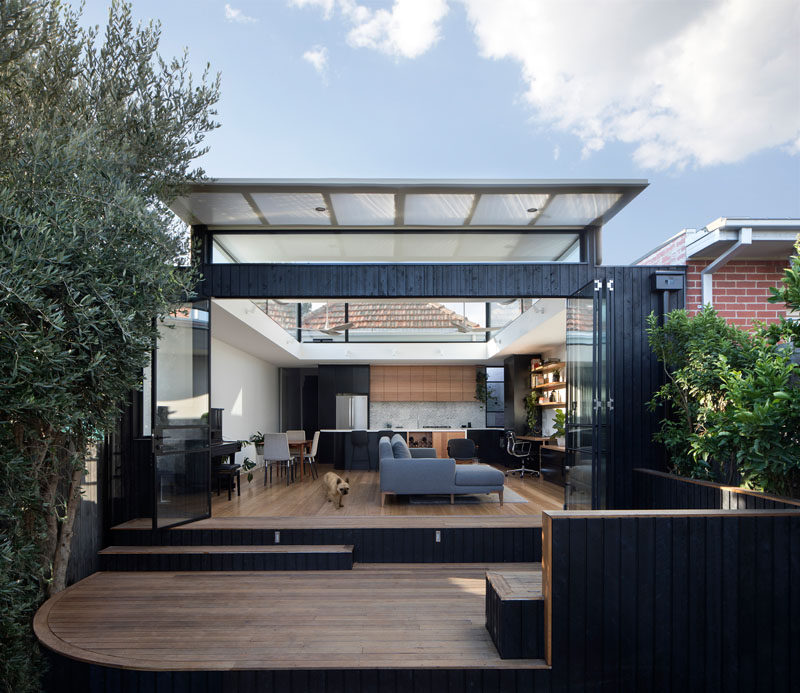 Ben Callery Architects have recently completed a contemporary extension to a brick house in Melbourne, Australia.
The extension, which opens up to the backyard, has a wooden deck with built-in seating, with the stairs acting as an additional spot to sit. Folding black-framed doors can be closed at night, however they don't block the view of the garden as they are glass, and during the day, the sunlight can flood the interior.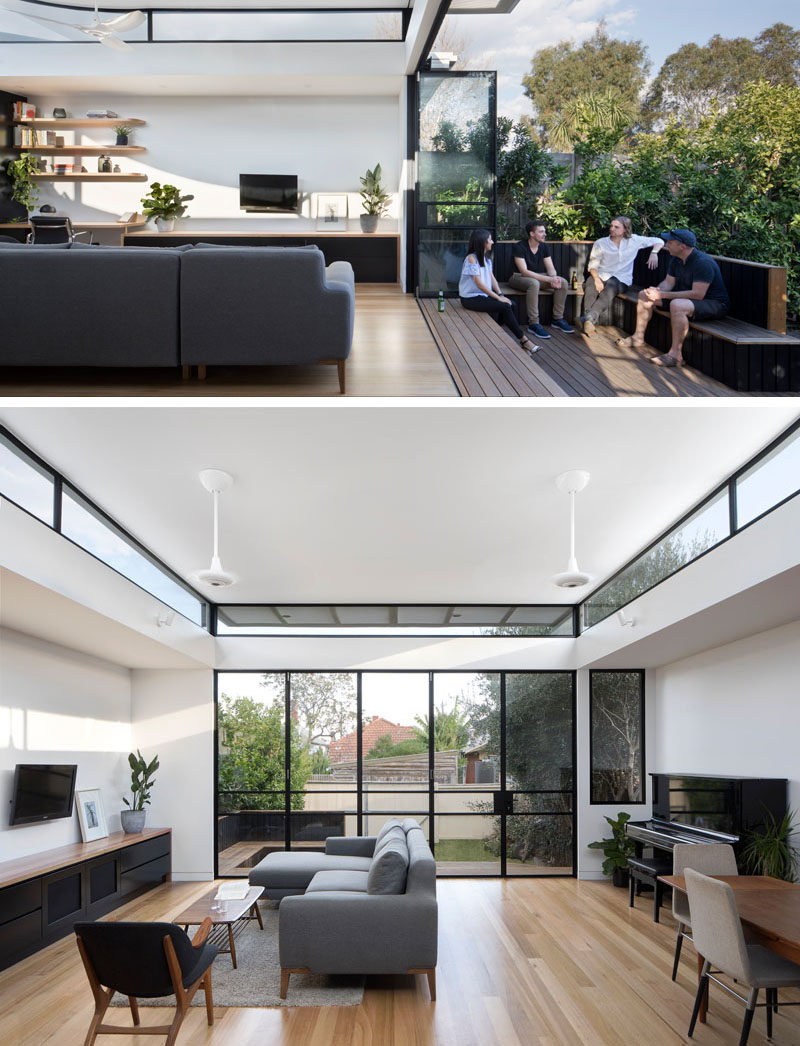 ---
The extension is home to a new open plan room with a living area, dining space, home office and kitchen. Around the top of the extension, a perimeter of clerestory windows raises the roof and curves up at the end closest to the original house, with the other end cantilevering over the back deck. The curve of the ceiling draws the eye upwards to make the space appear larger than it is.
---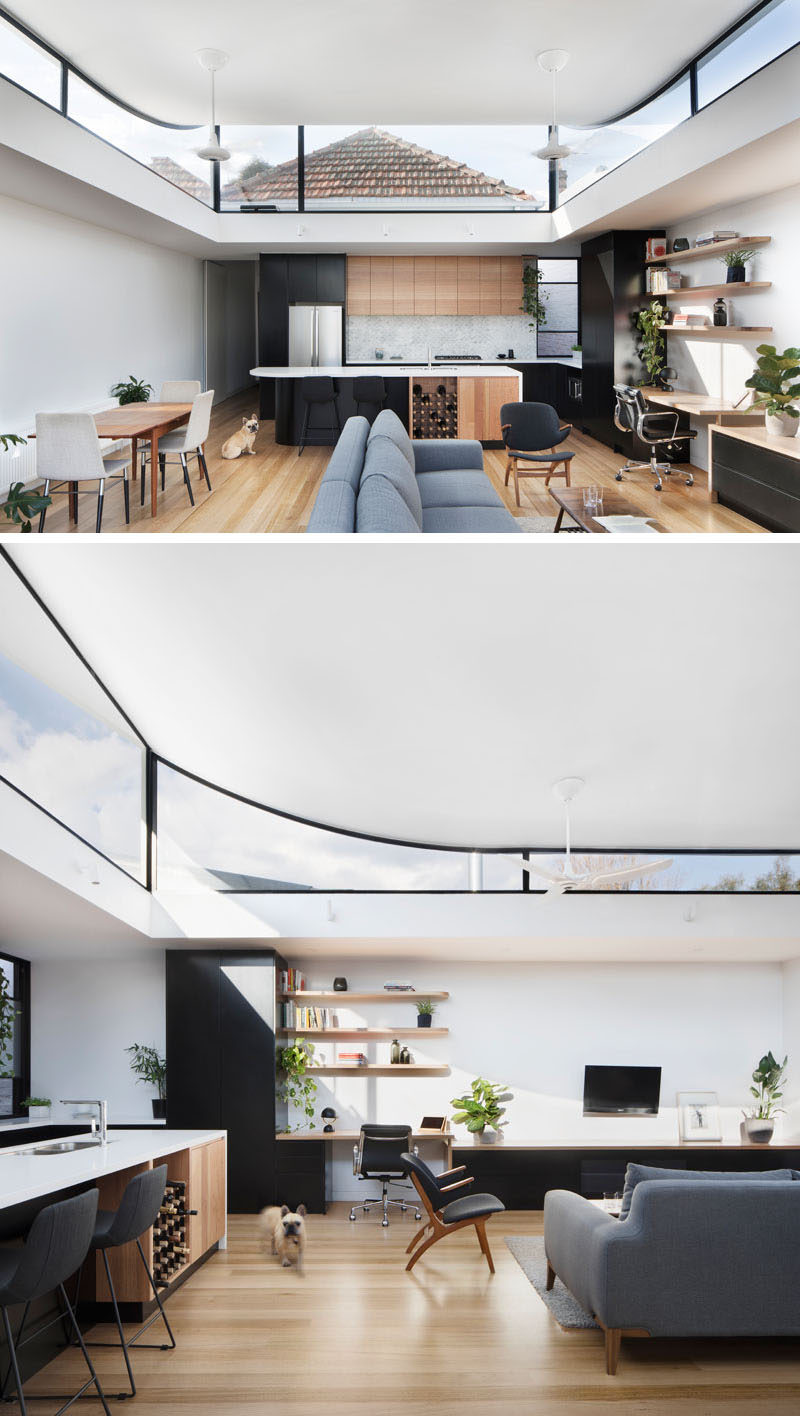 ---
A simple color palette of wood, black, white and touches of grey are broken up with the use of plants throughout the space. The home office has a built-in desk that continues into the living area to become an entertainment cabinet. Above the wood desk are matching floating wood shelves with curved corners that reflect the curves found in the clerestory windows.
---

---
In the kitchen, the black and wood cabinets are paired with white countertops and a light grey fish scale patterned tile. A built-in wine rack is included in the design of the kitchen island, and at the end of the upper wood cabinets, curved corner shelves tie in with the shelves above the desk.
---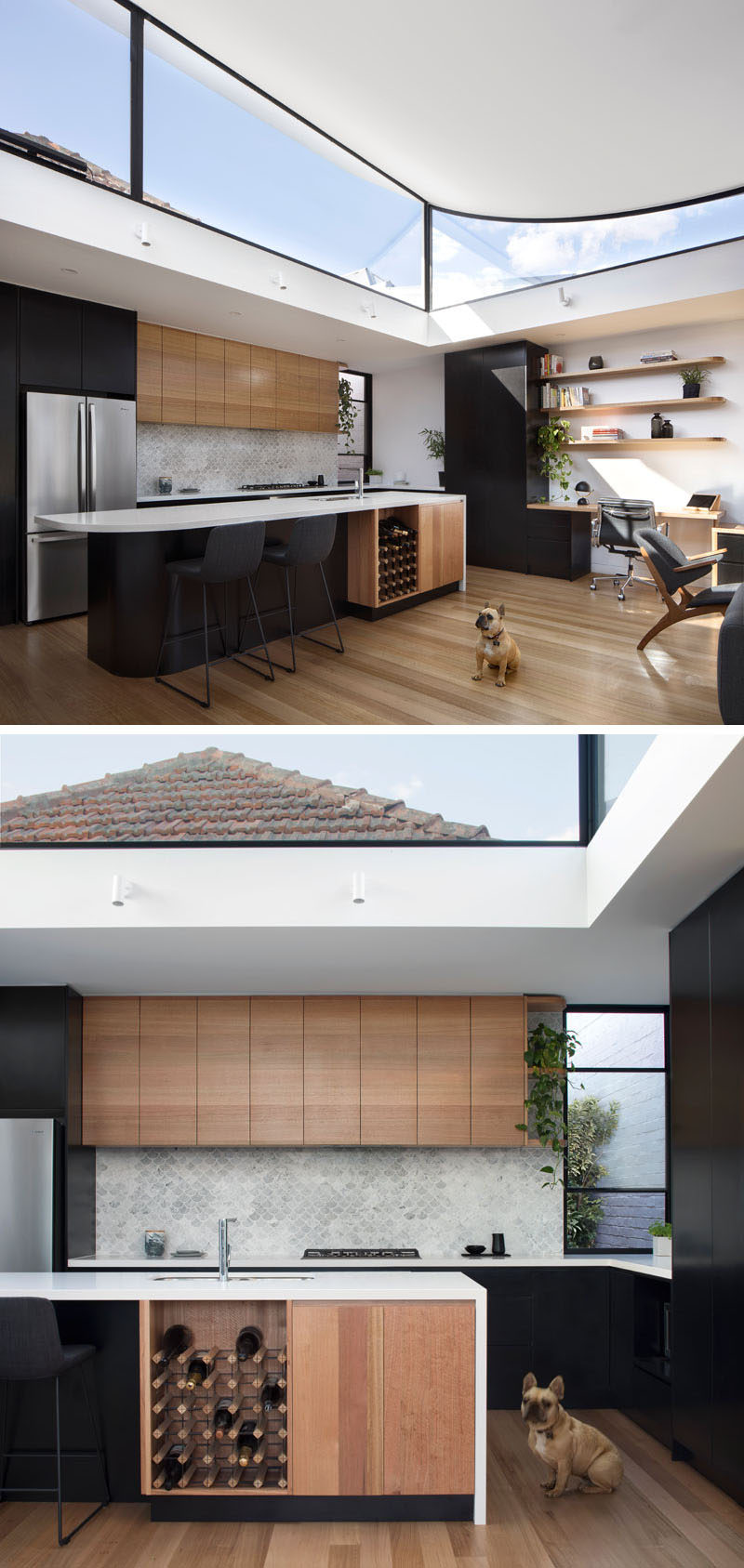 ---
Other parts of the home received updates, like in the bathroom. The heritage parts of the house were retained, like this brick wall that's been left on display instead of covered up.
---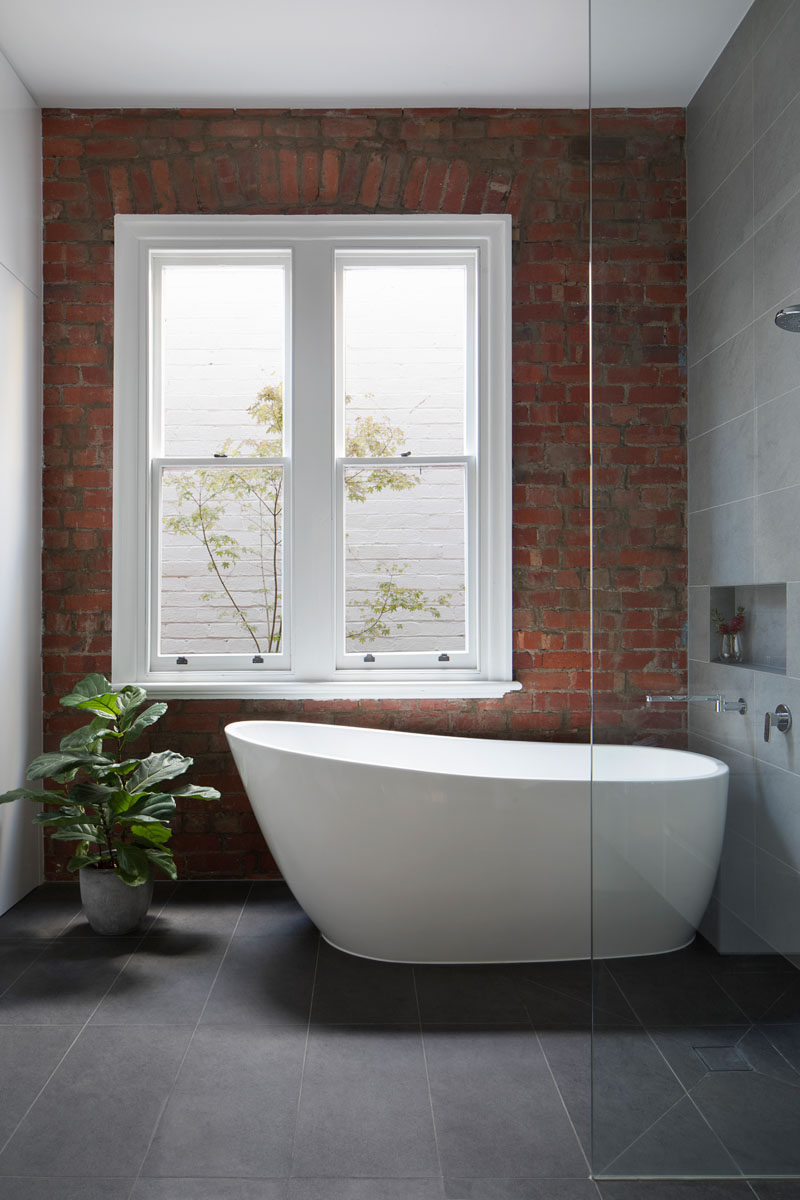 ---
Here's a look at the extension that shows what it looks like at night, and at the same time shows how the roof is 'popped' up from the main structure.
---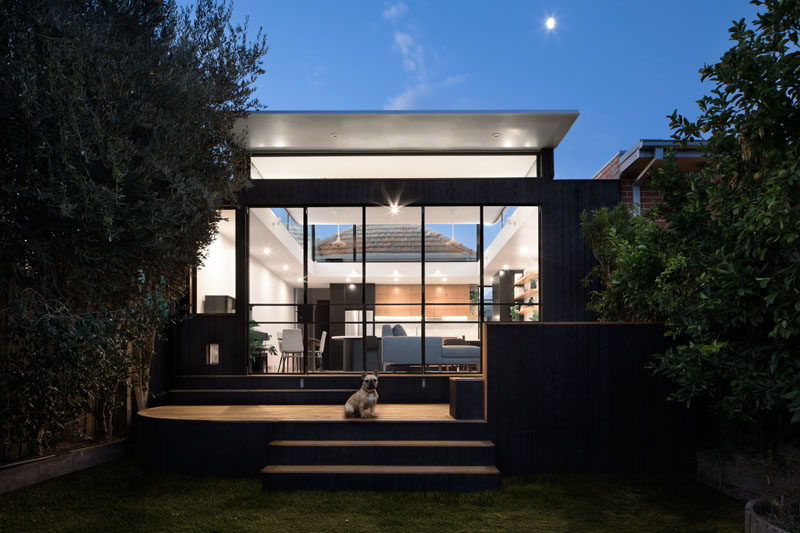 ---