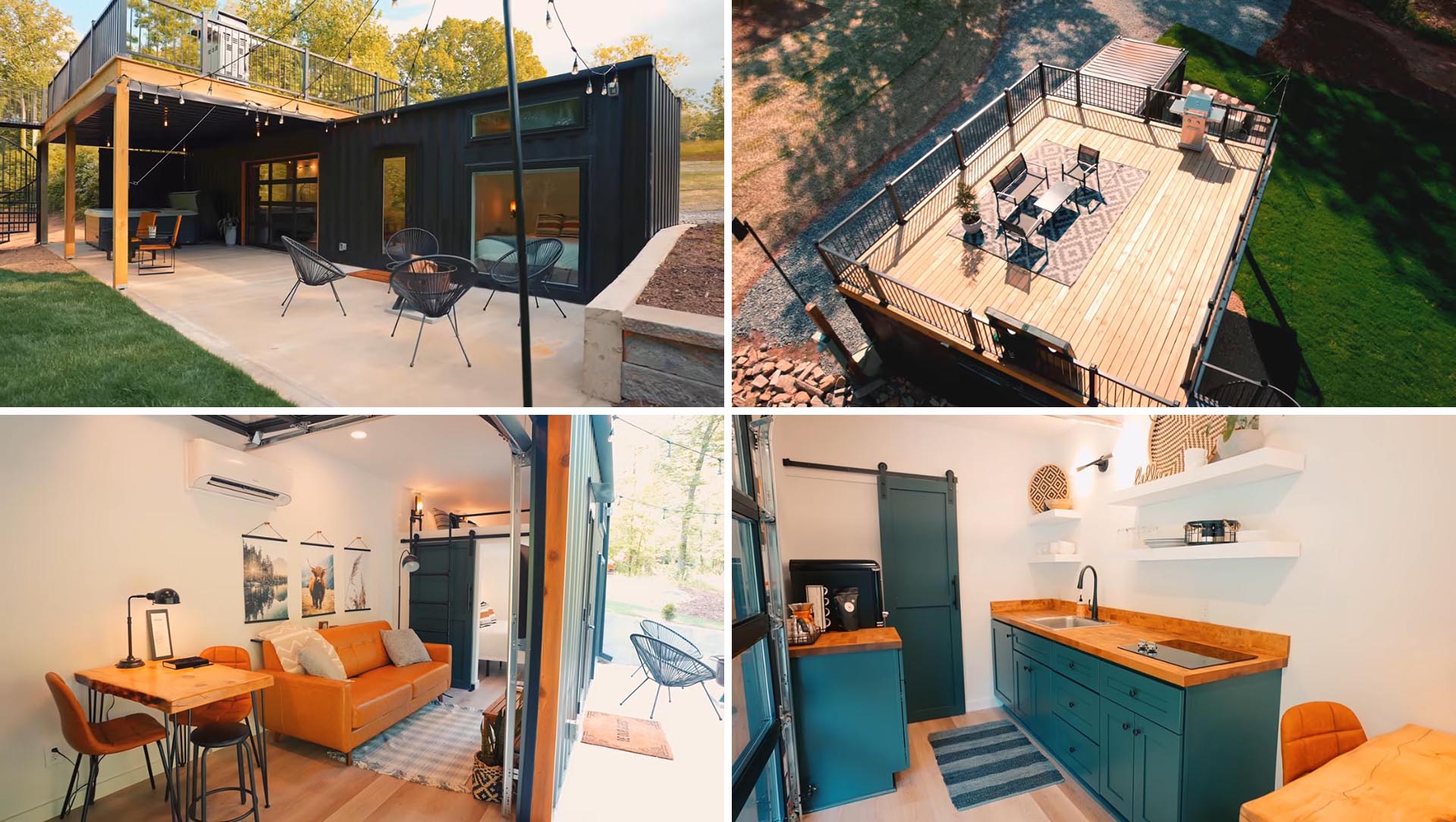 Designed and built by 3 siblings in Columbus, North Carolina, this shipping container home has plenty of room for outdoor entertaining.
The 'Green Creek Shipyard Home', which can be rented, is made from a used 40-foot long shipping container and includes an expansive lawn, as well as a rooftop deck.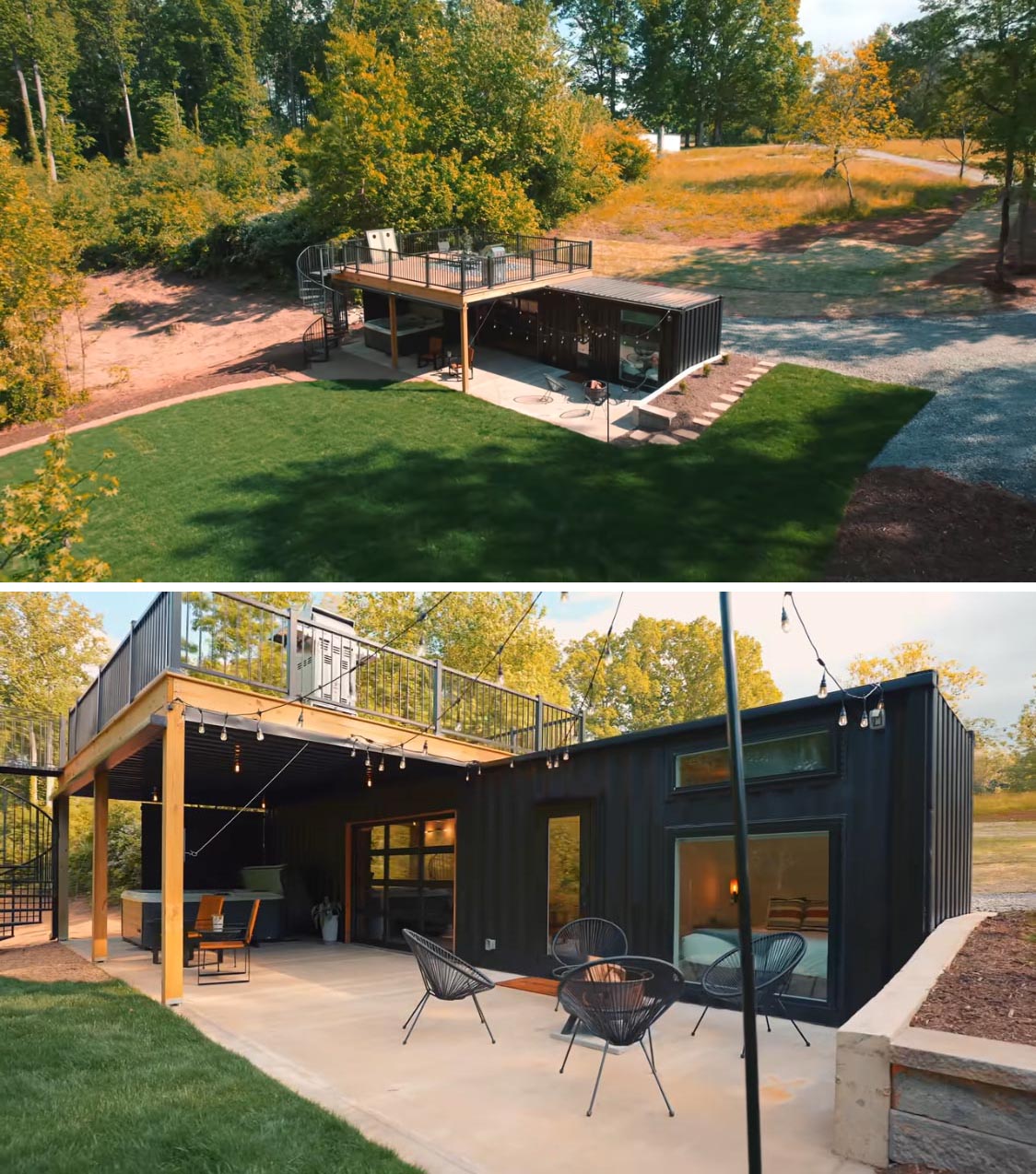 The large 18×23 foot (5x7m) rooftop deck is accessed via black metal spiral stairs and is home to a sitting area and BBQ. It also provides views of the property, including a nearby pond and babbling brook.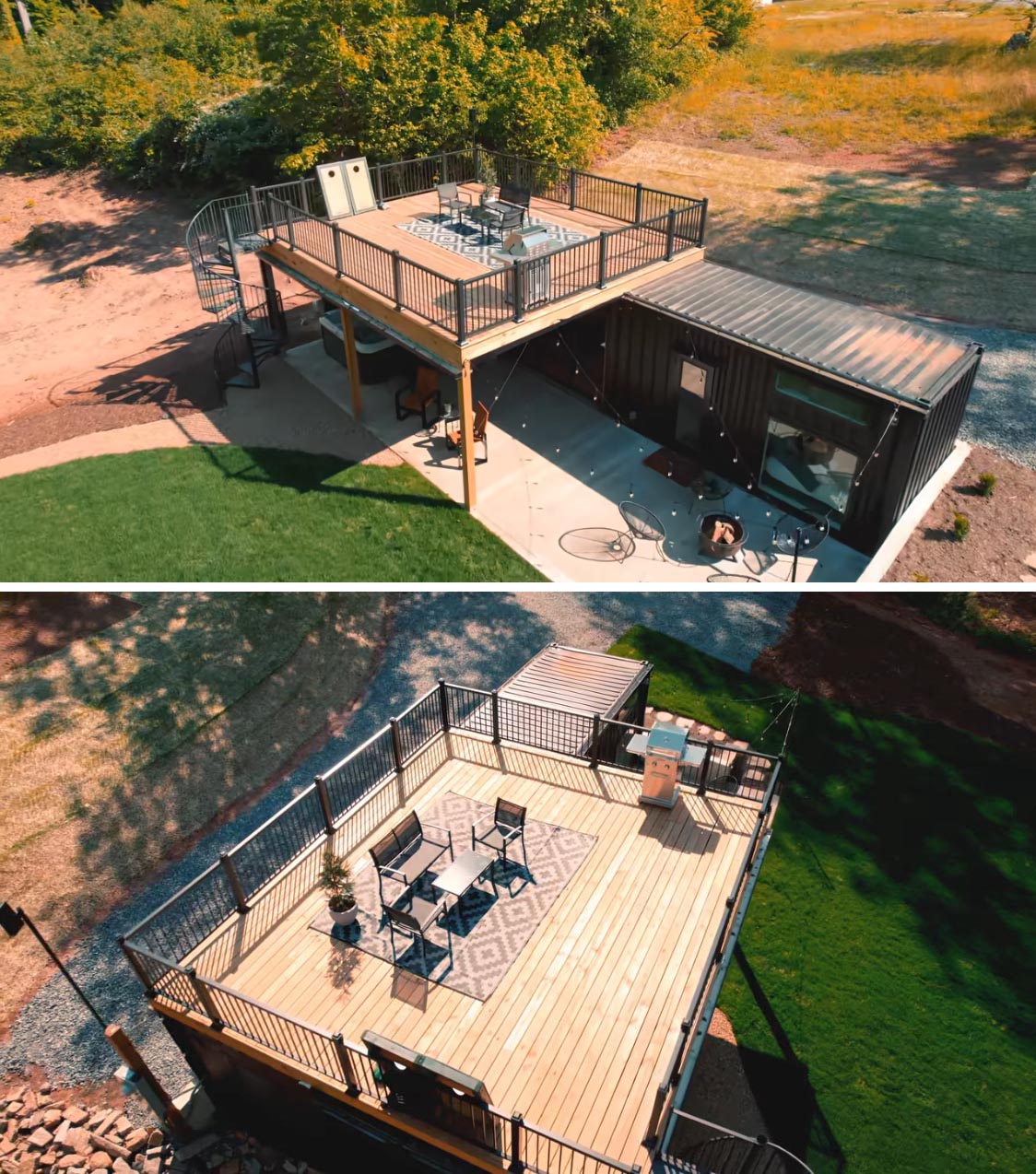 Underneath the deck, there's an expansive patio with a hot tub, relaxing seating, and a fire pit area under string lights. A 10-foot working glass garage door opens up the interior to the patio, expanding the living space.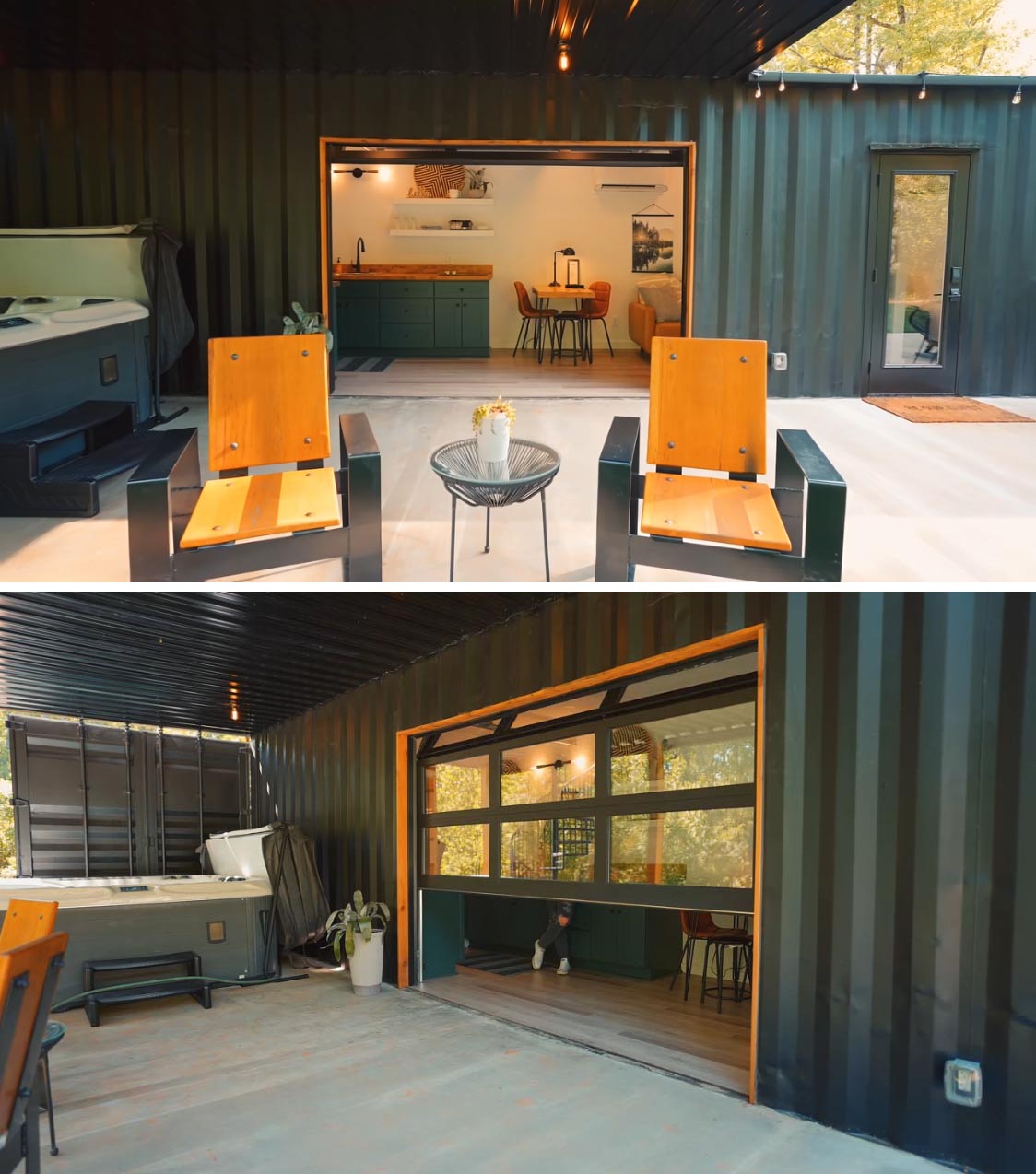 Inside, there's a small living room with a wall-mounted TV, a couch, and artwork.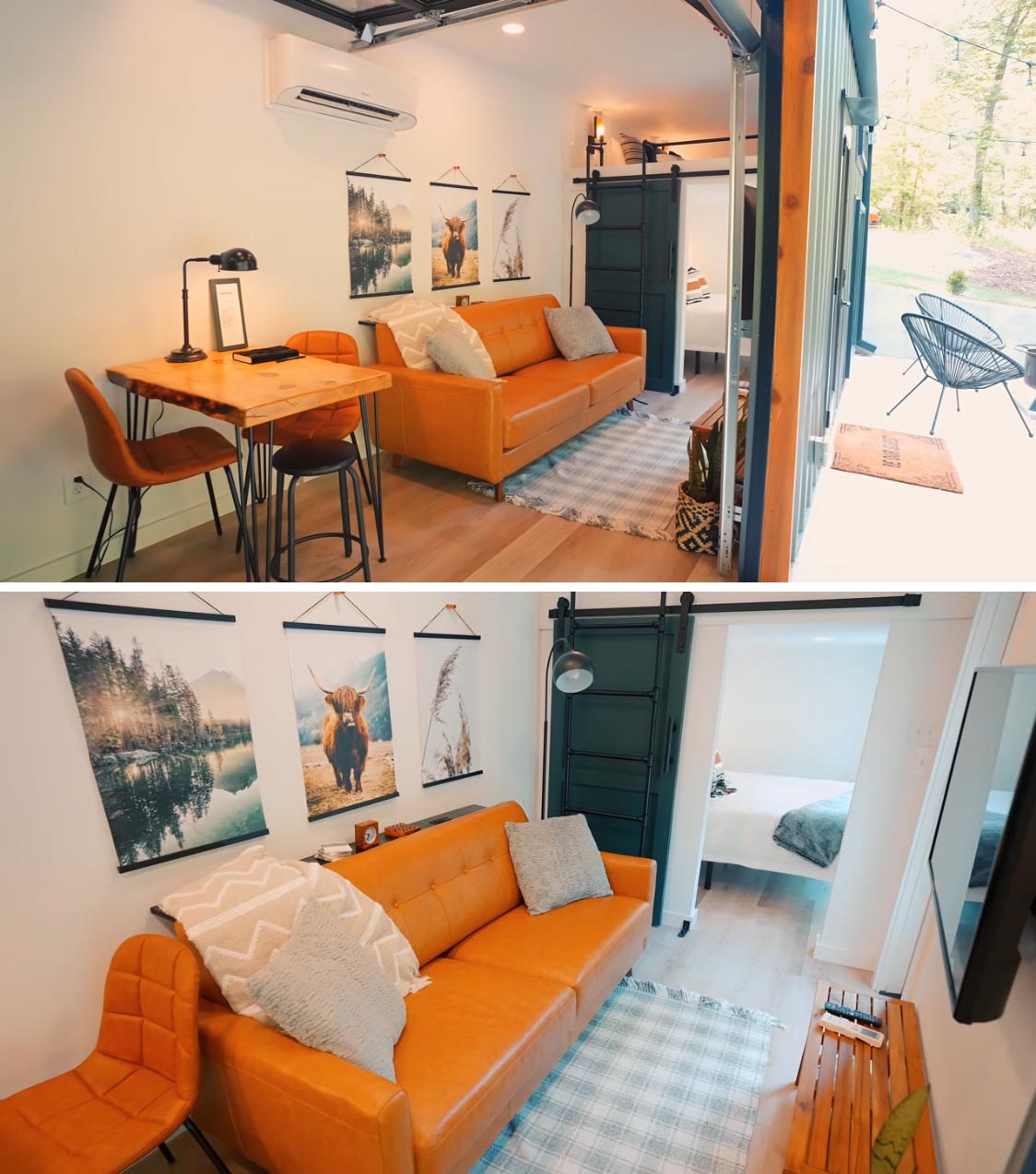 A sliding barn door off the living room reveals the bedroom with minimal furnishings and a picture window.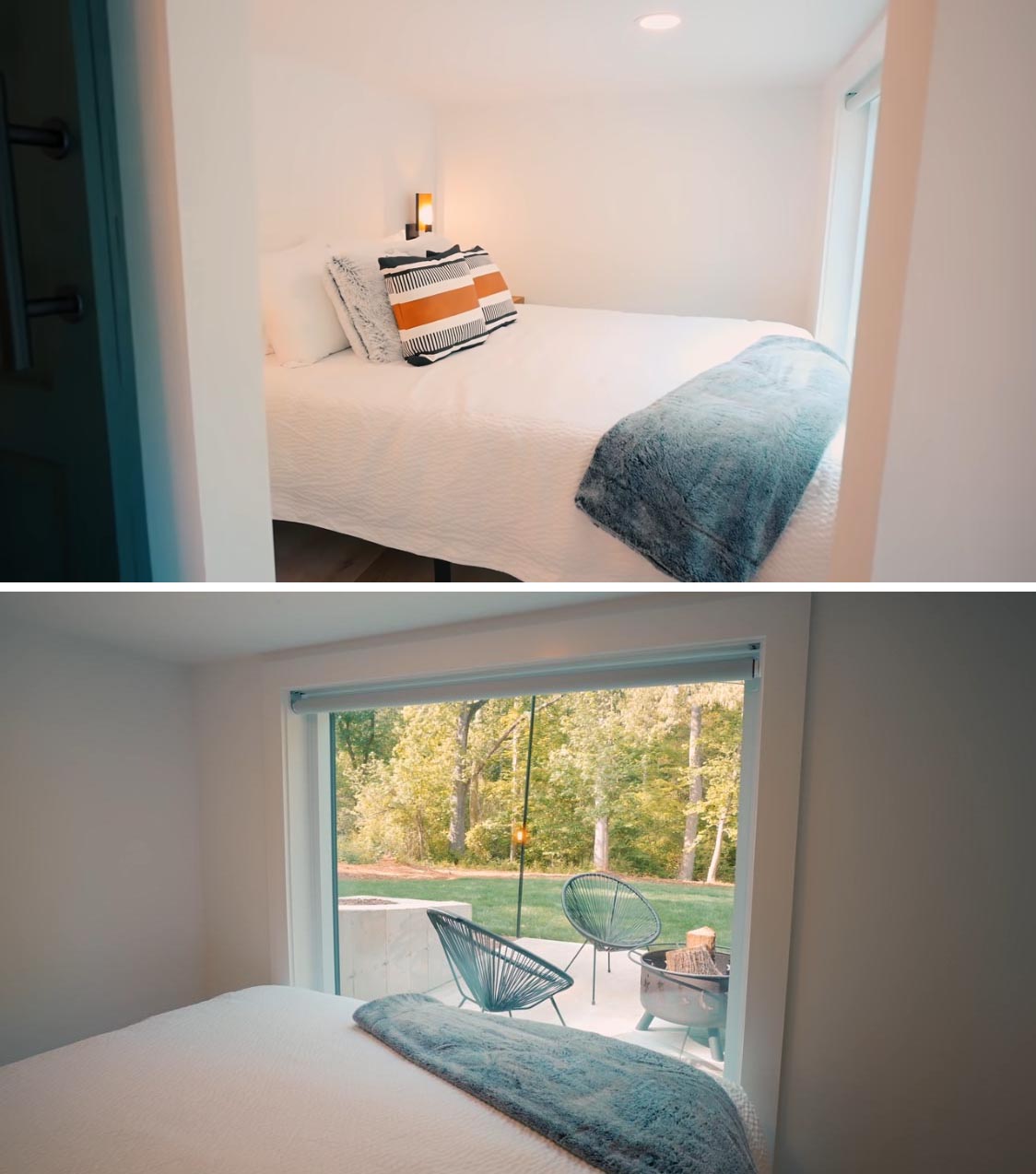 There's also a loft bed that's accessed via a black steel ladder by the sliding barn door.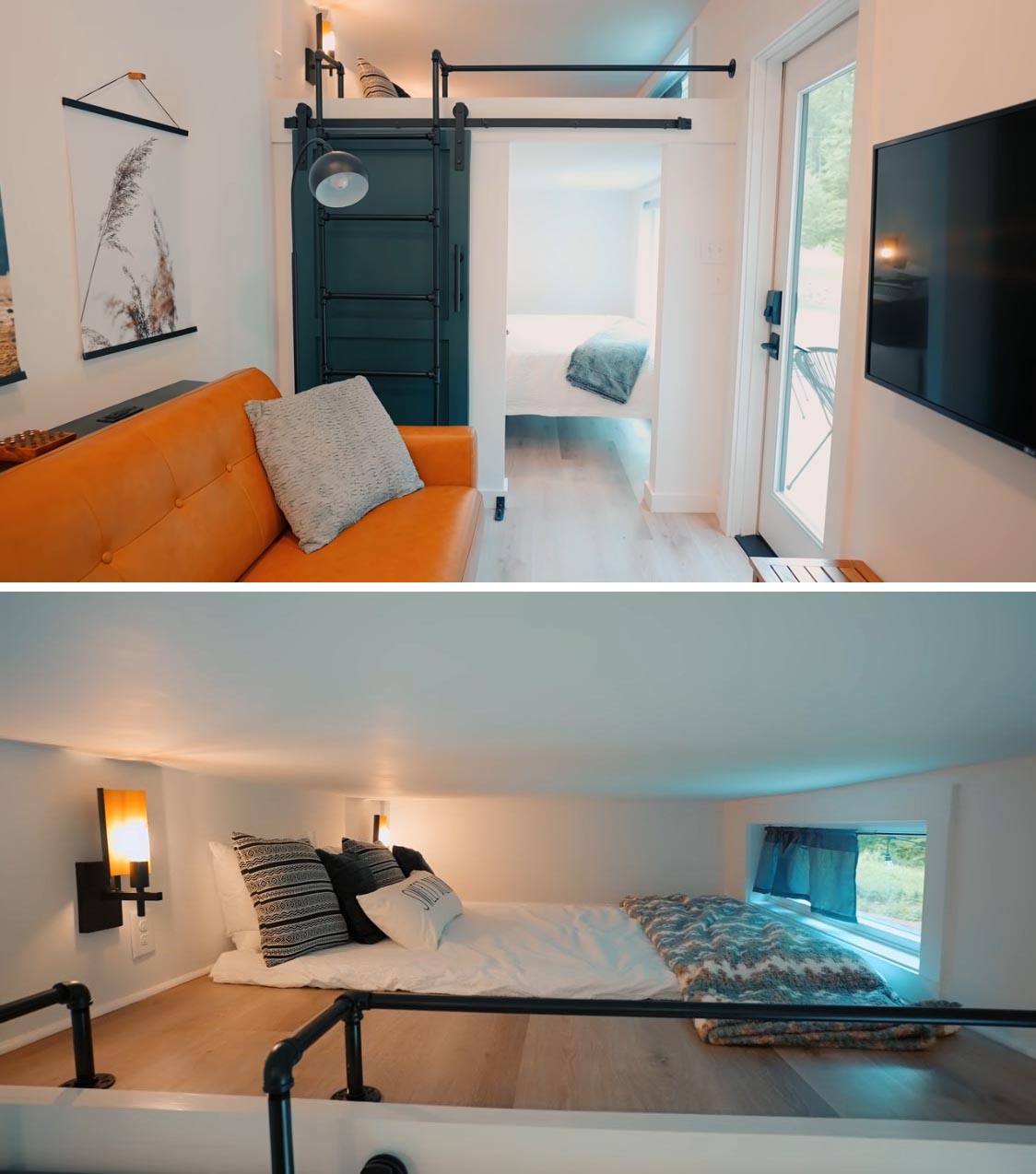 A small wood table separates the living room from the kitchen, that showcases teal blue cabinets, wood countertops, and white floating shelves that appear to blend into the wall.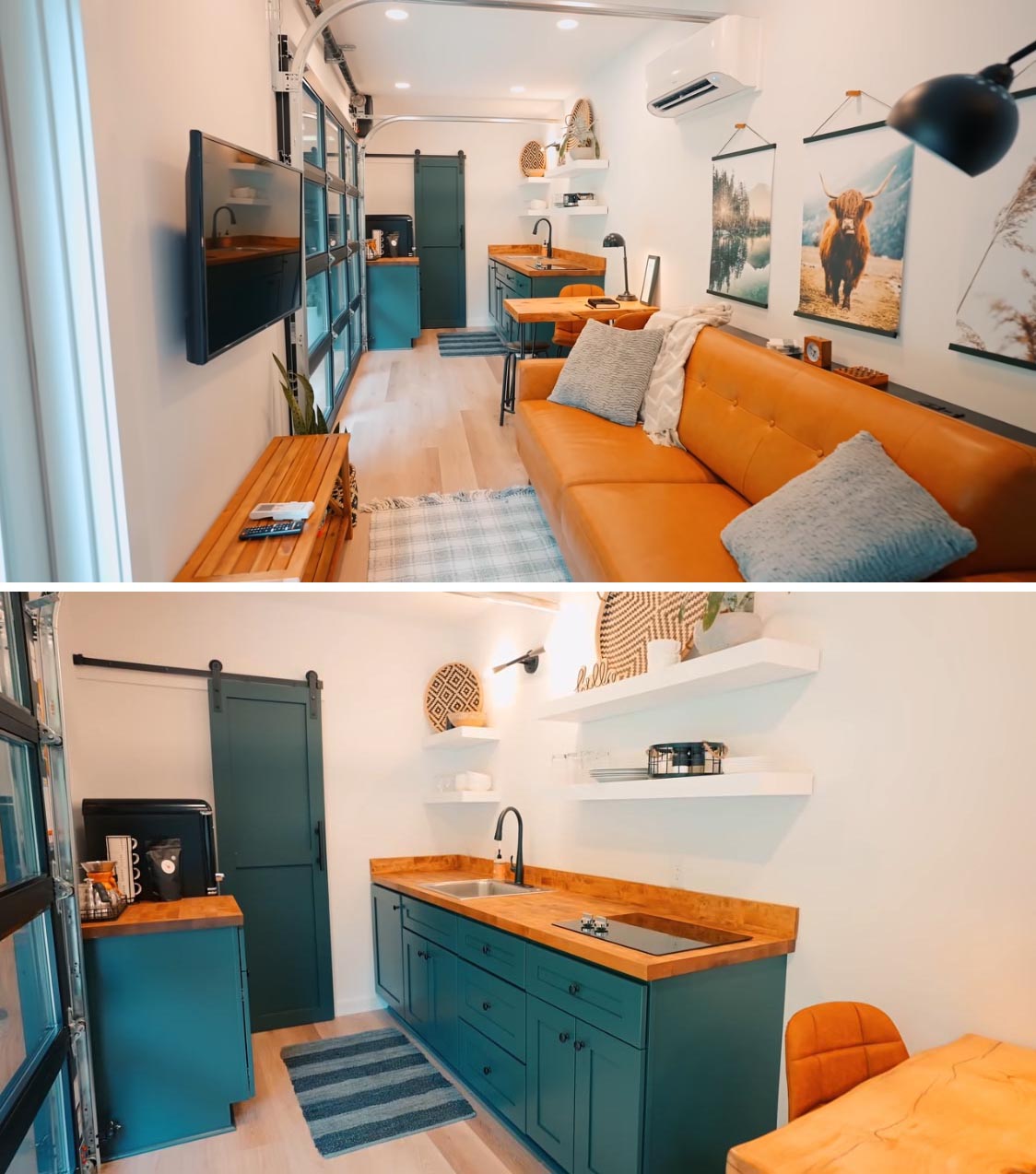 The bathroom is located through a sliding barn door in the kitchen. The bathroom has black accents that contrast the white walls, while a wood slat wall and hanging plant behind the toilet adds a natural element and makes the room feel taller.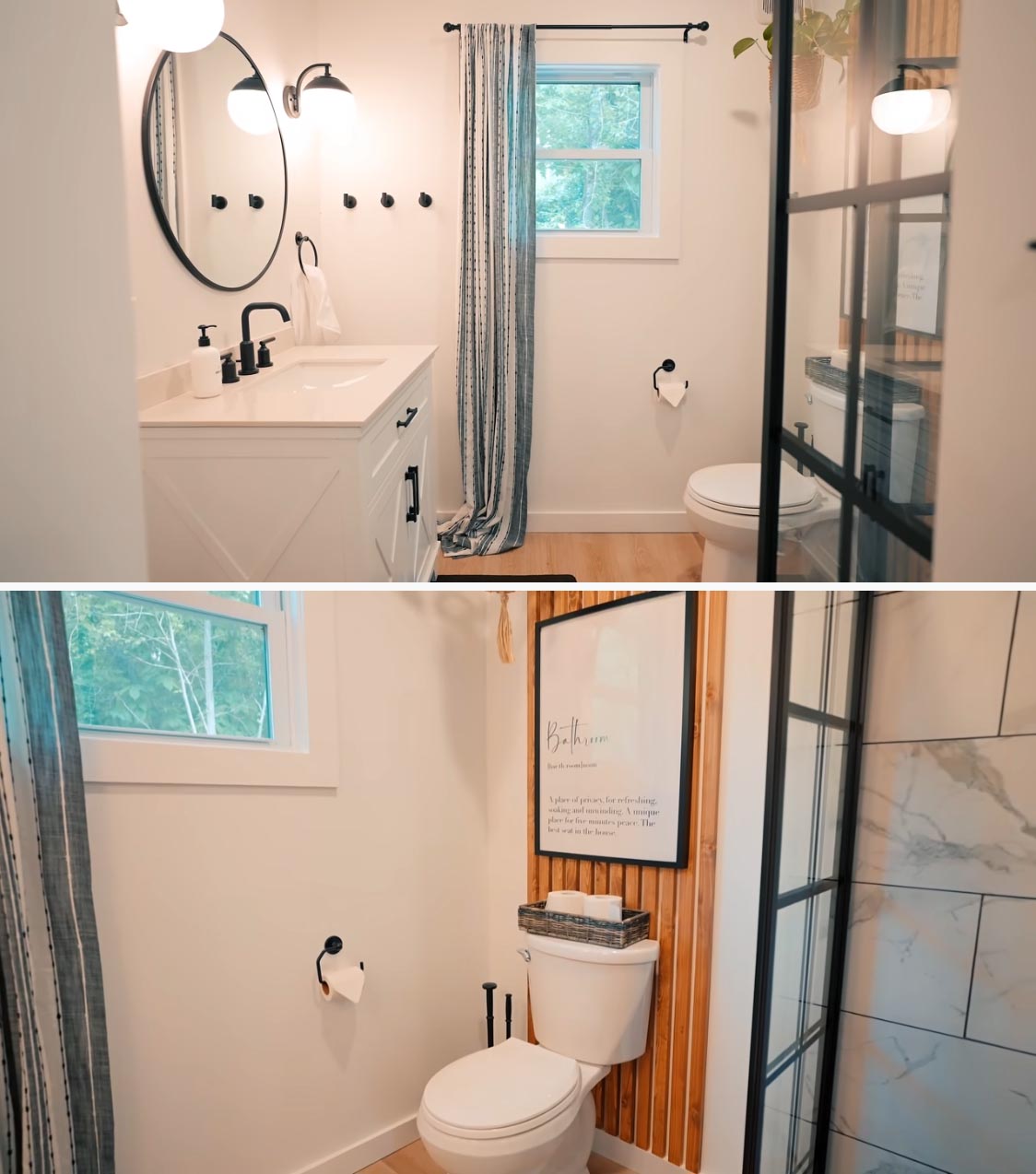 To learn more, take a tour of this tiny house by watching a video from YouTuber Levi Kelly as he takes a look around.