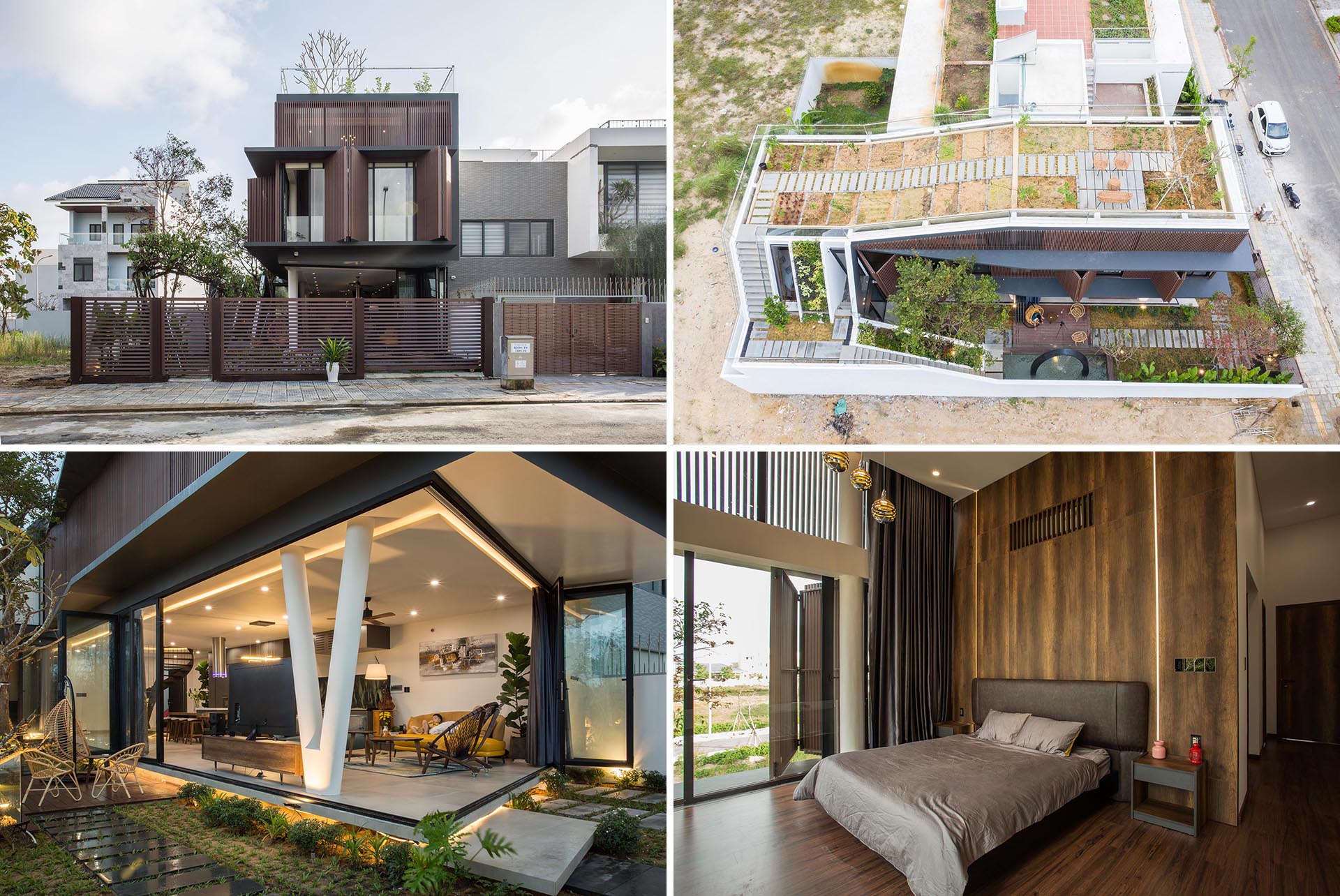 Architecture firm 85 Design, has recently completed a new eco-friendly house in Da Nang, Vietnam, that has a rooftop herb and vegetable garden, wood shutters, a water feature, an open-plan interior, and a spiral staircase.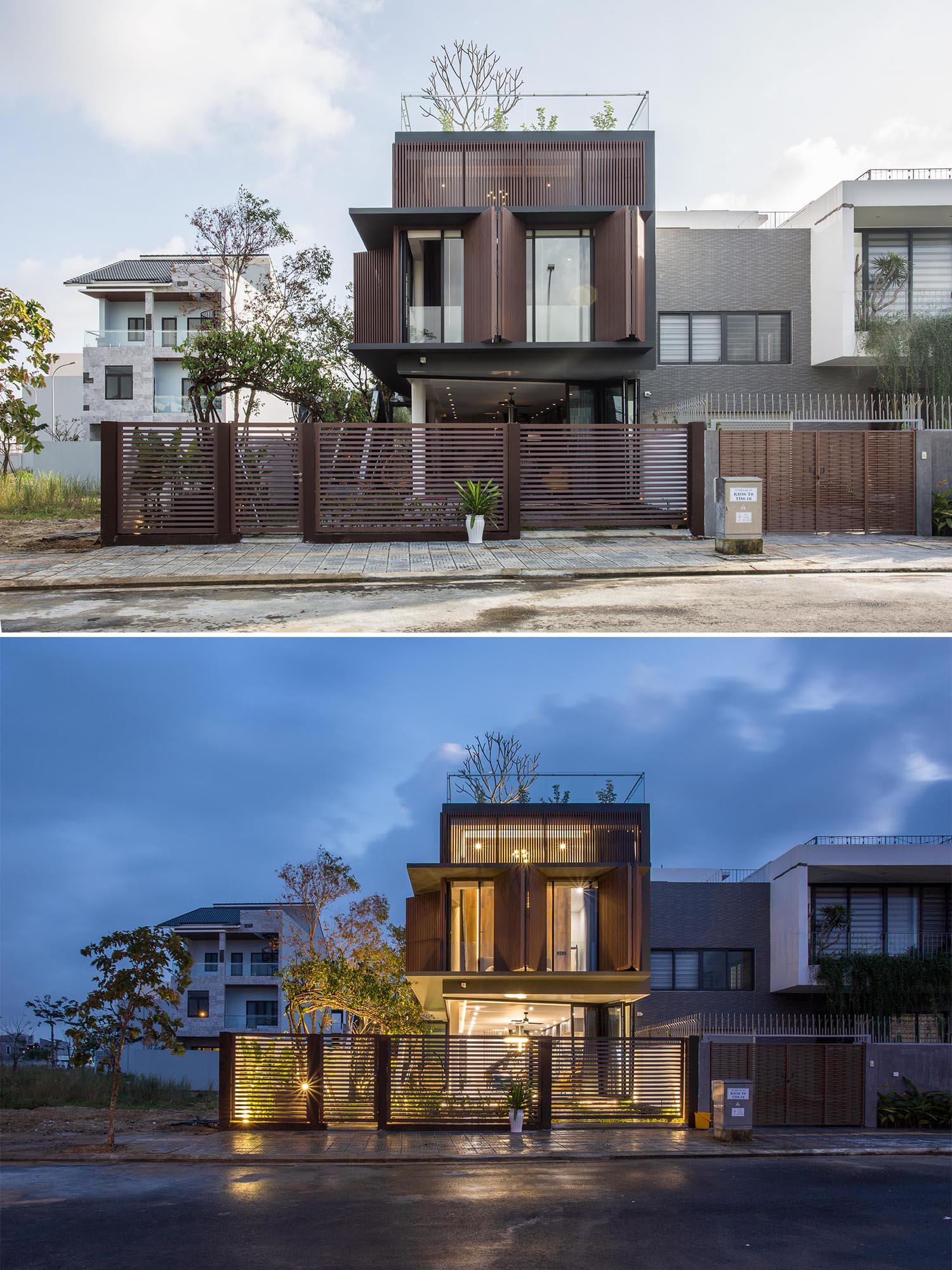 Designed for a young couple and their two young children, the house has a wood exterior with folding shutters, that help to protect the home in the stormy season.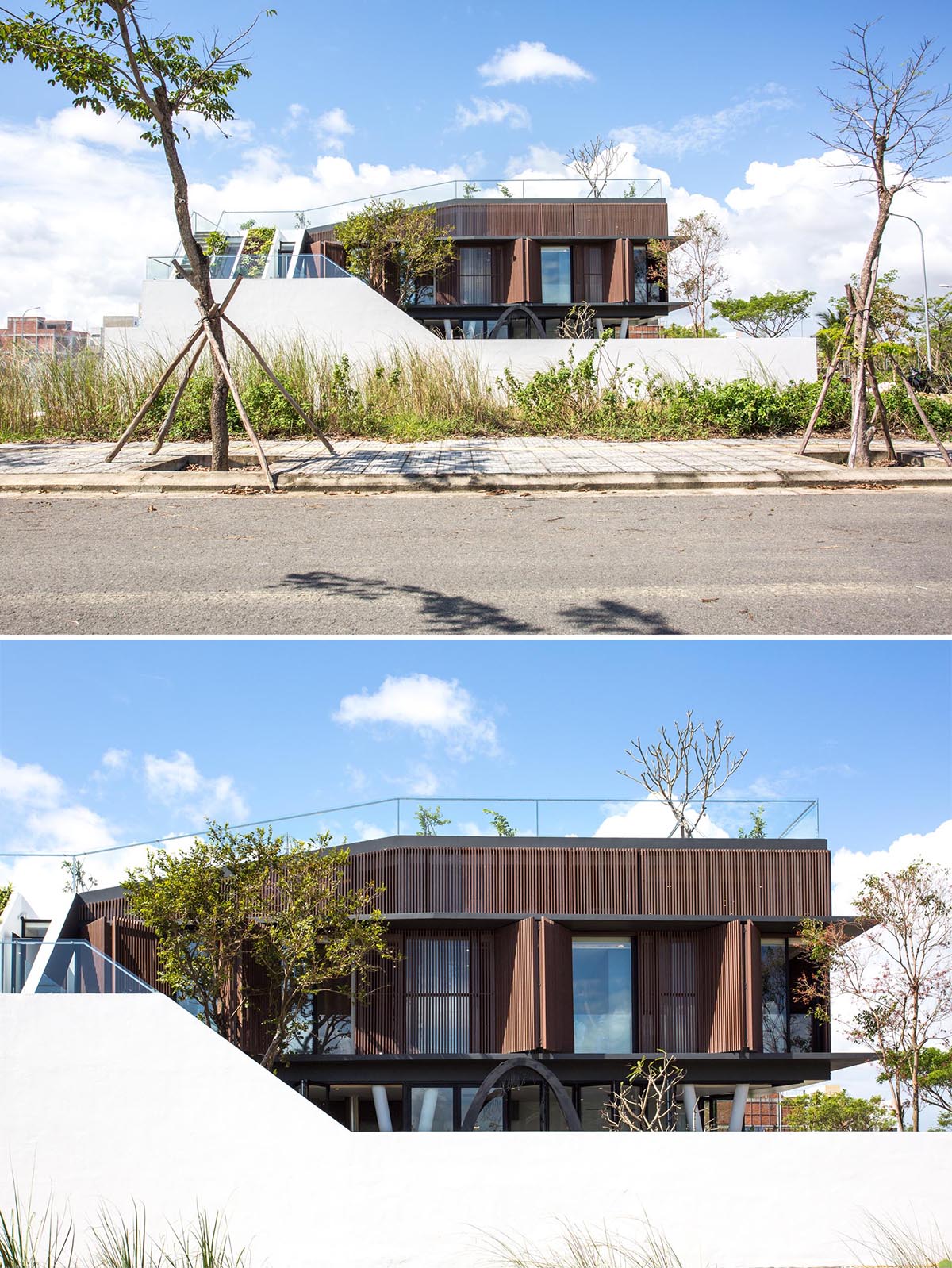 On the rooftop, there's a small patio and a herb/vegetable garden that produces enough for daily use.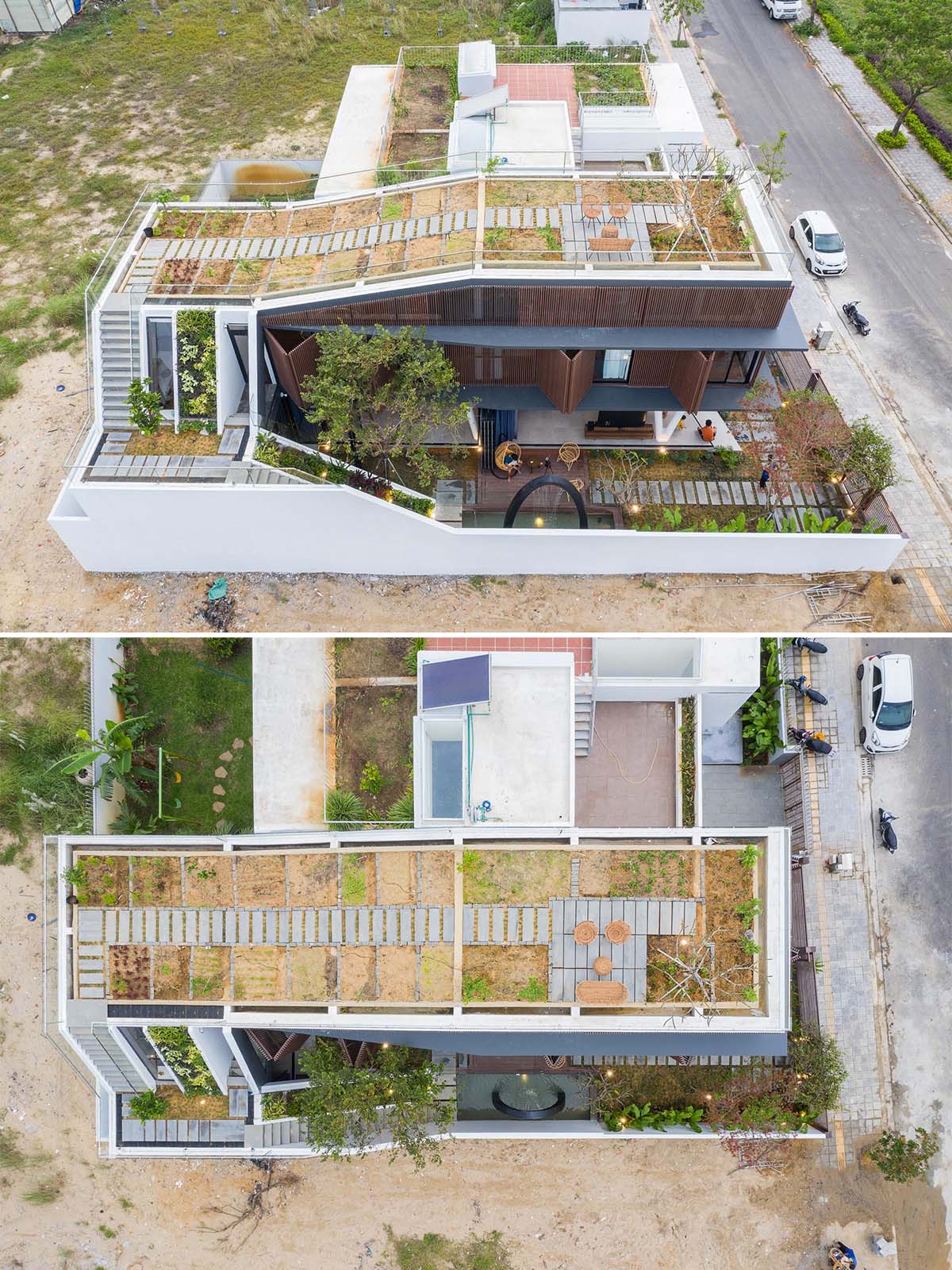 The interior of the house has the living room, dining room, and kitchen connected to create a big and flexible space. By having the main floor open plan, it helped to reduce the constructed area and left more space for the garden, which is accessed by retractable glass walls.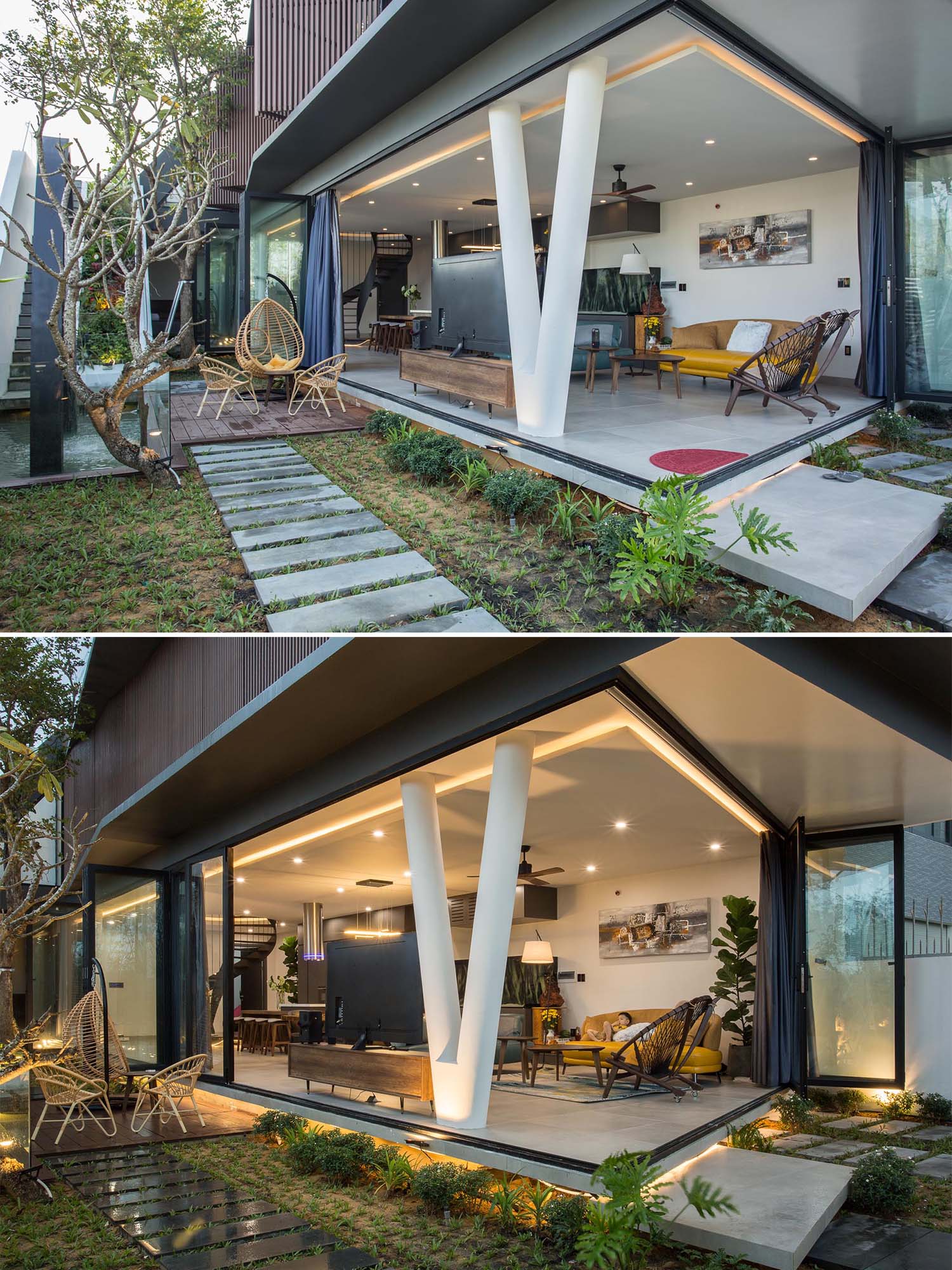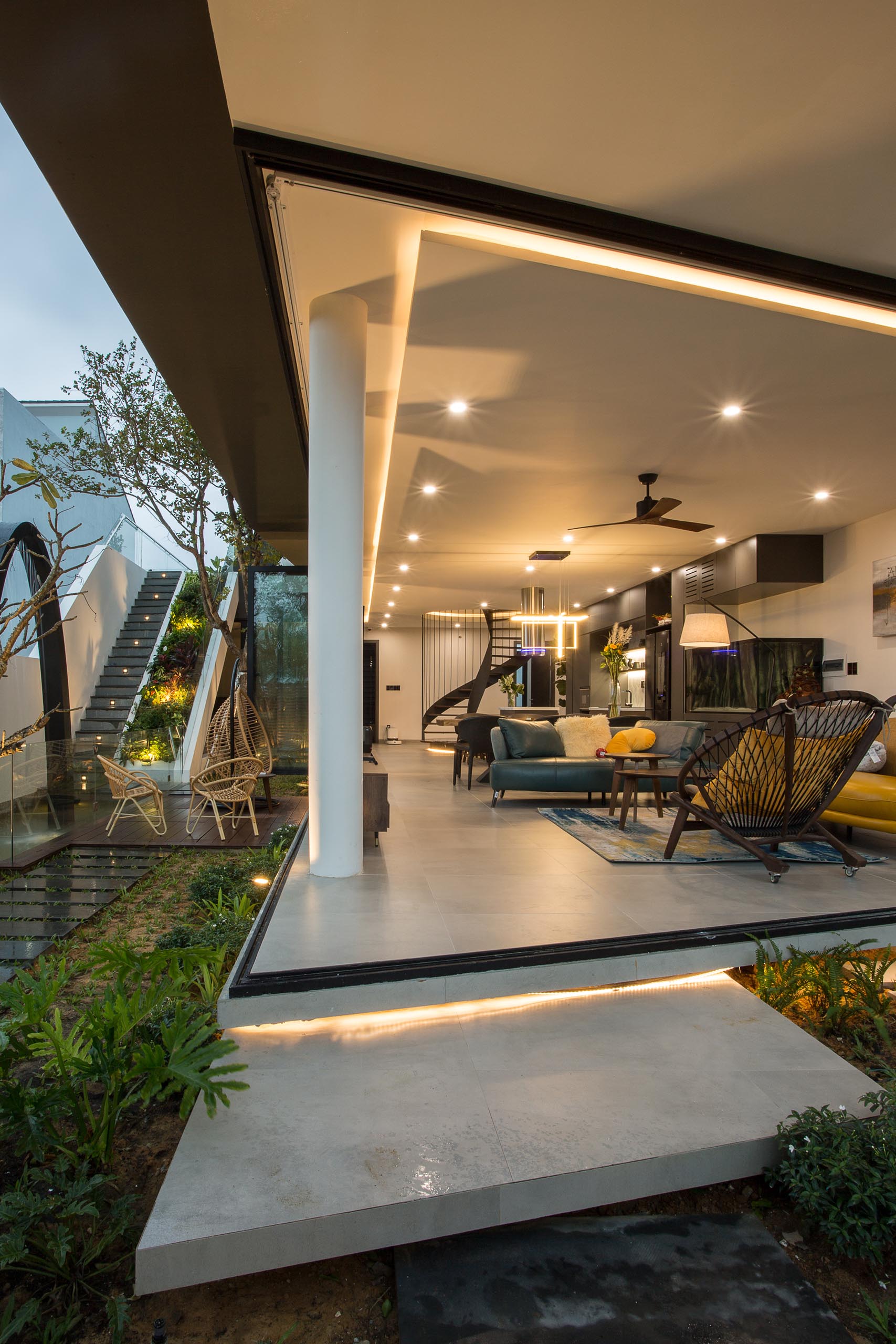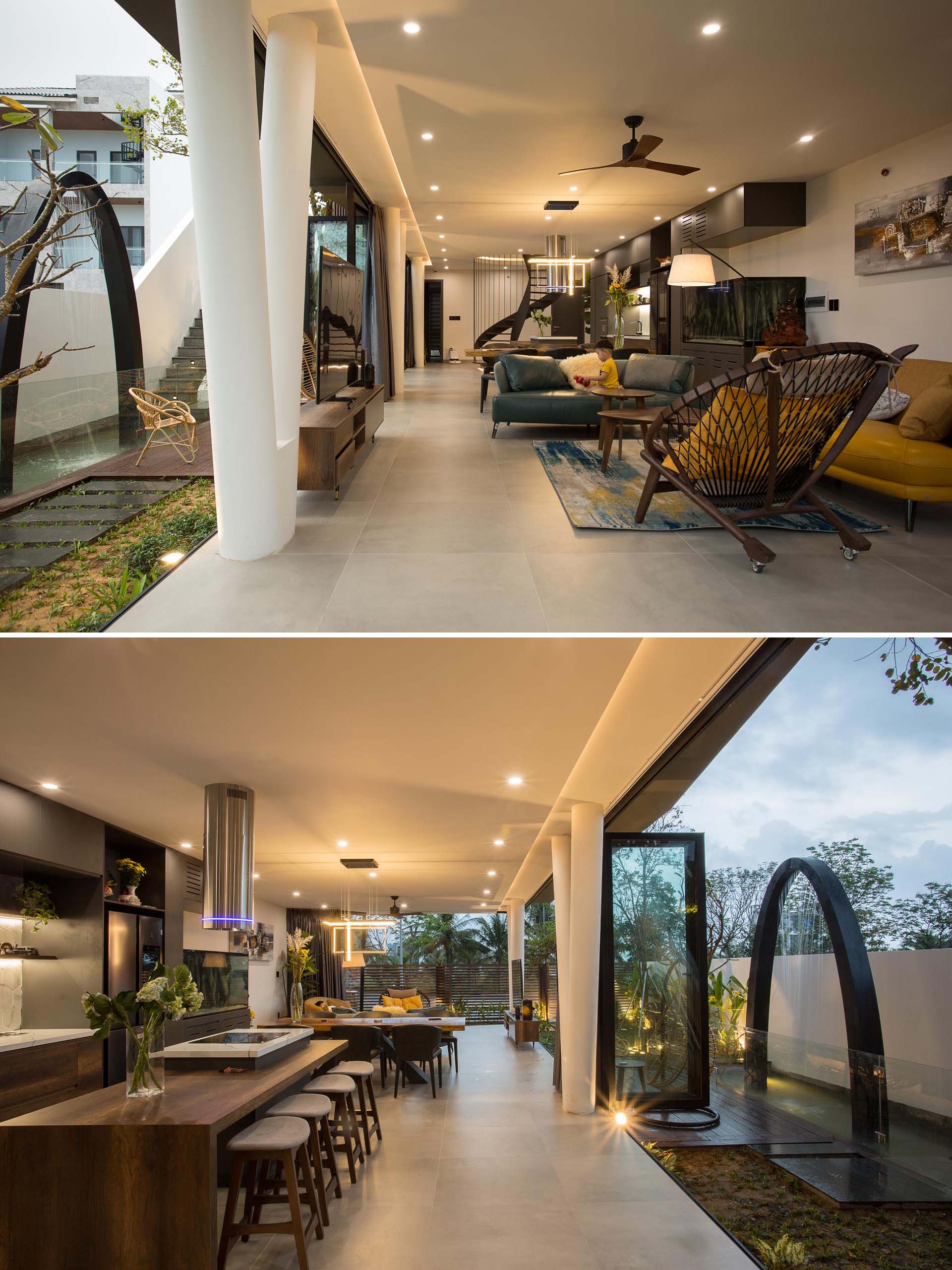 The dining room is furnished with a wood top dining table and black chairs and is used to separate the living room and the kitchen.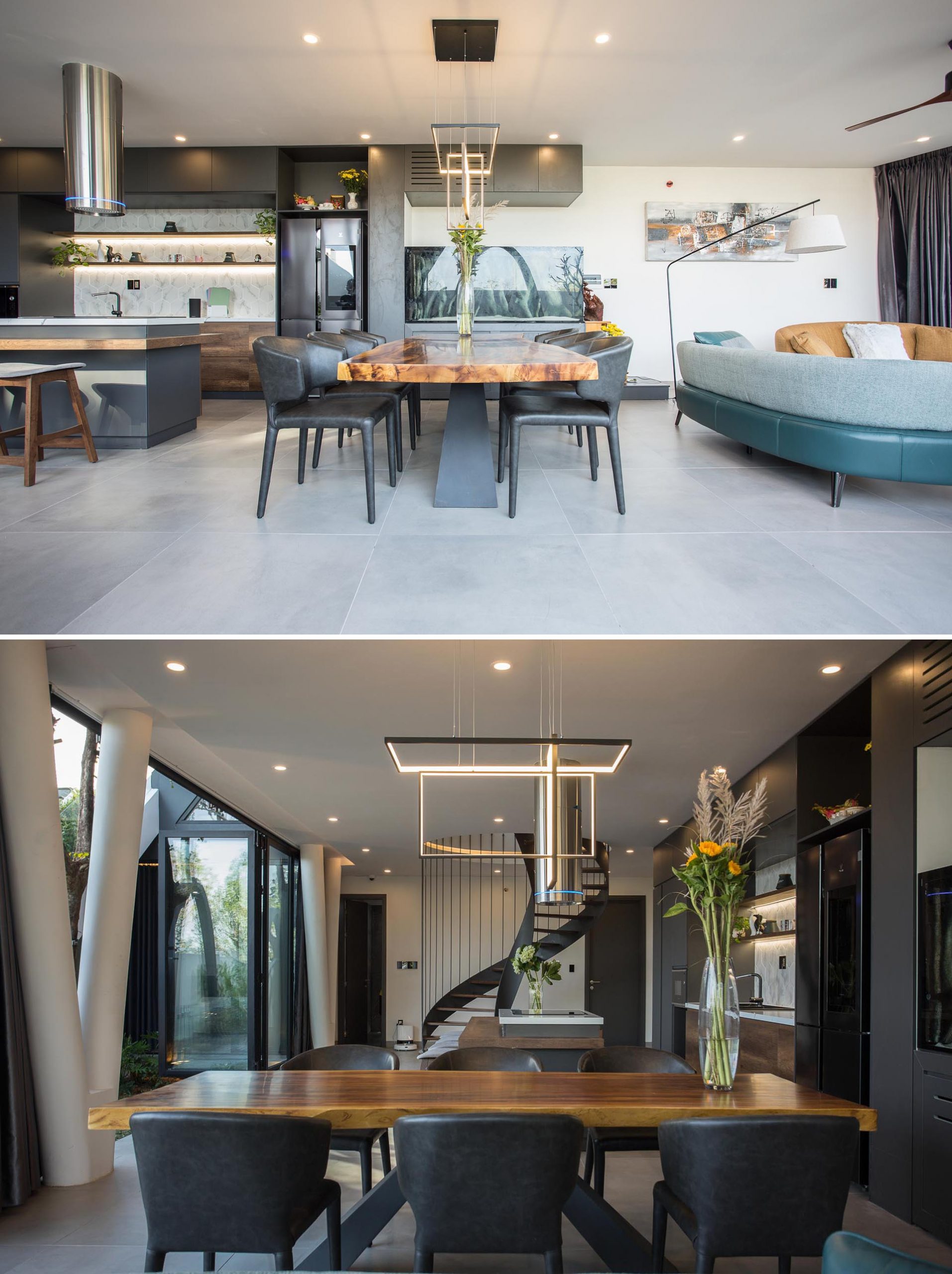 The kitchen also has wood accents in the form of the island, the counter stools, the shelving, and some lower cabinets.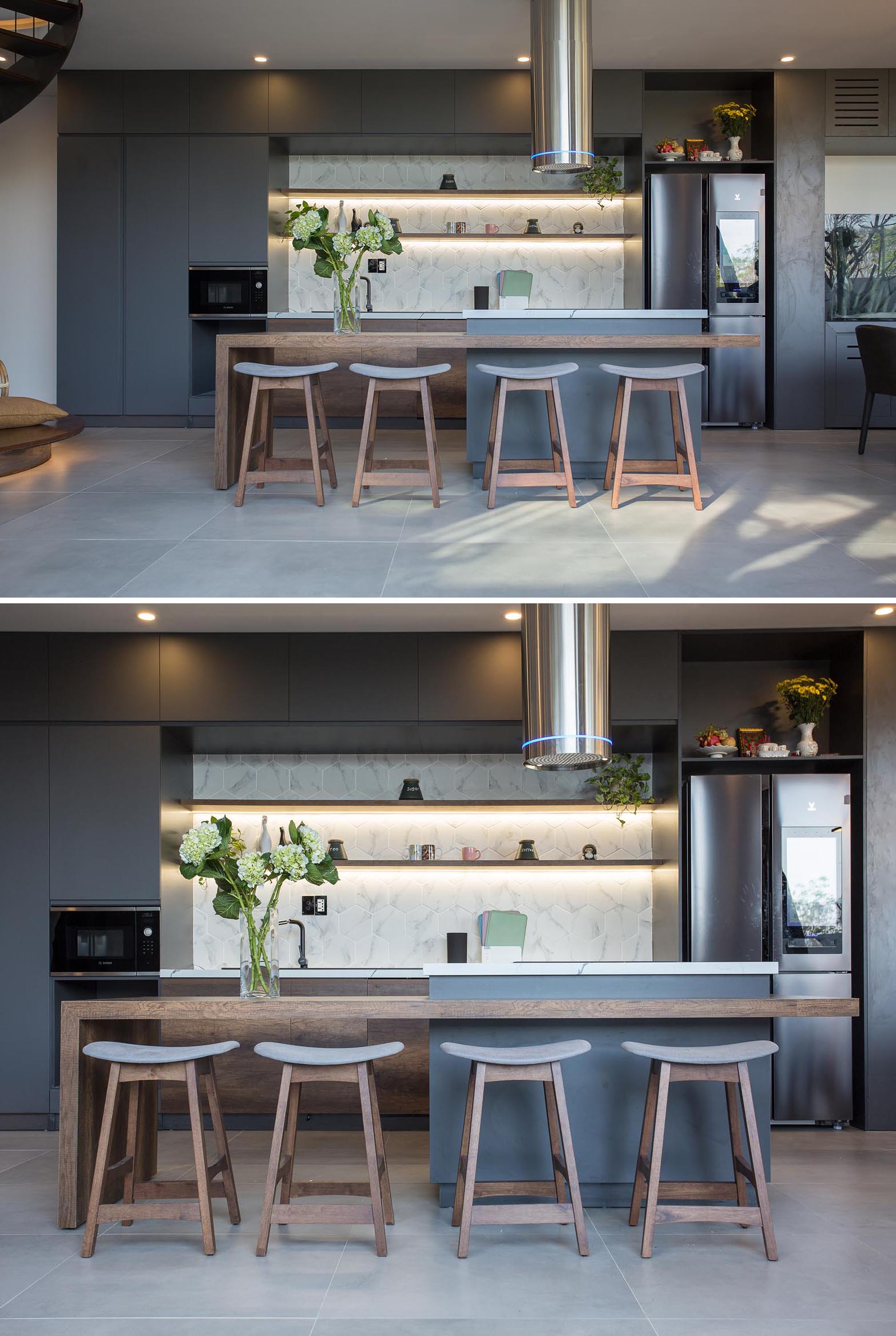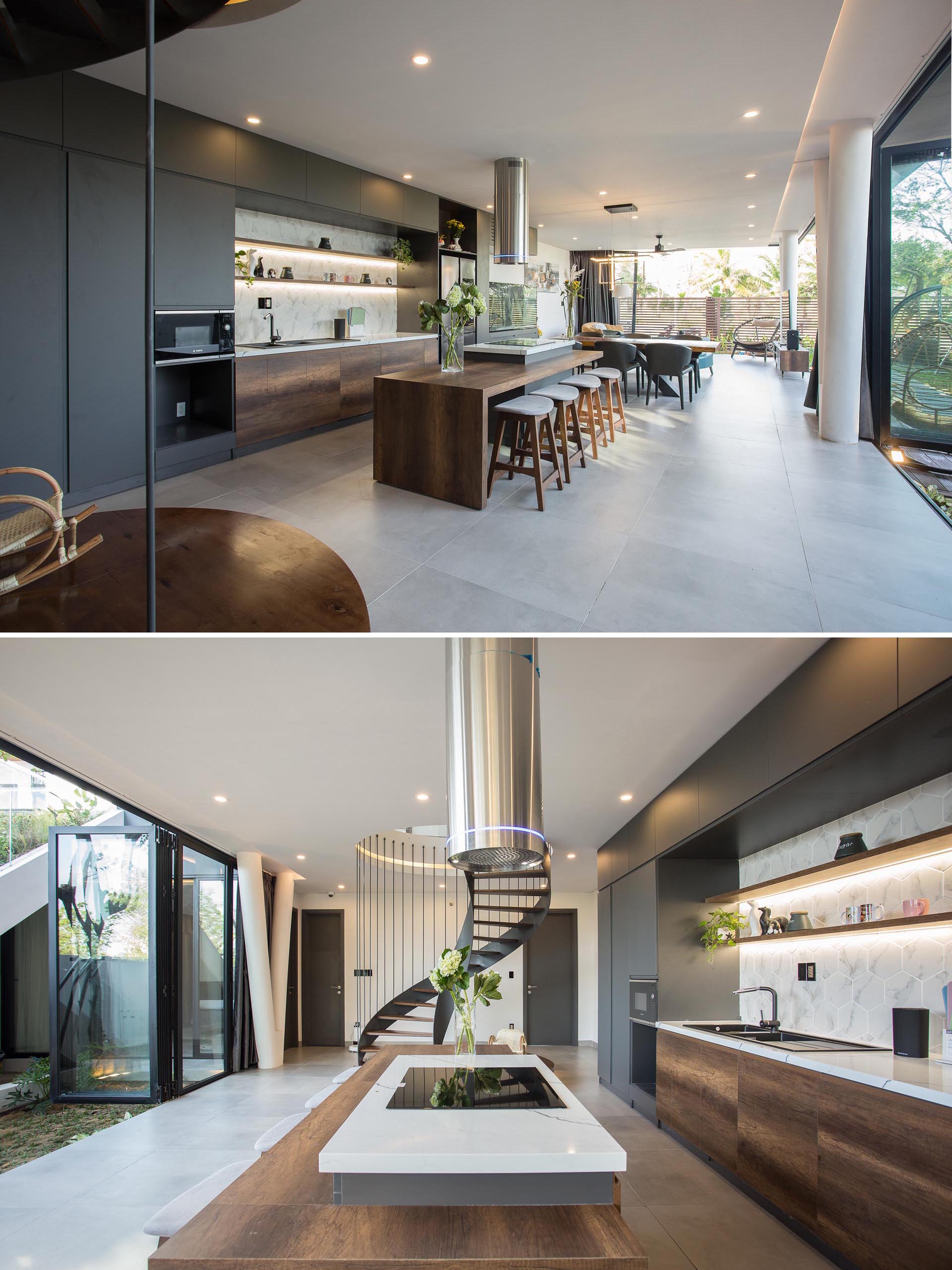 Outside, there's a small patio and a water feature with a sculptural element.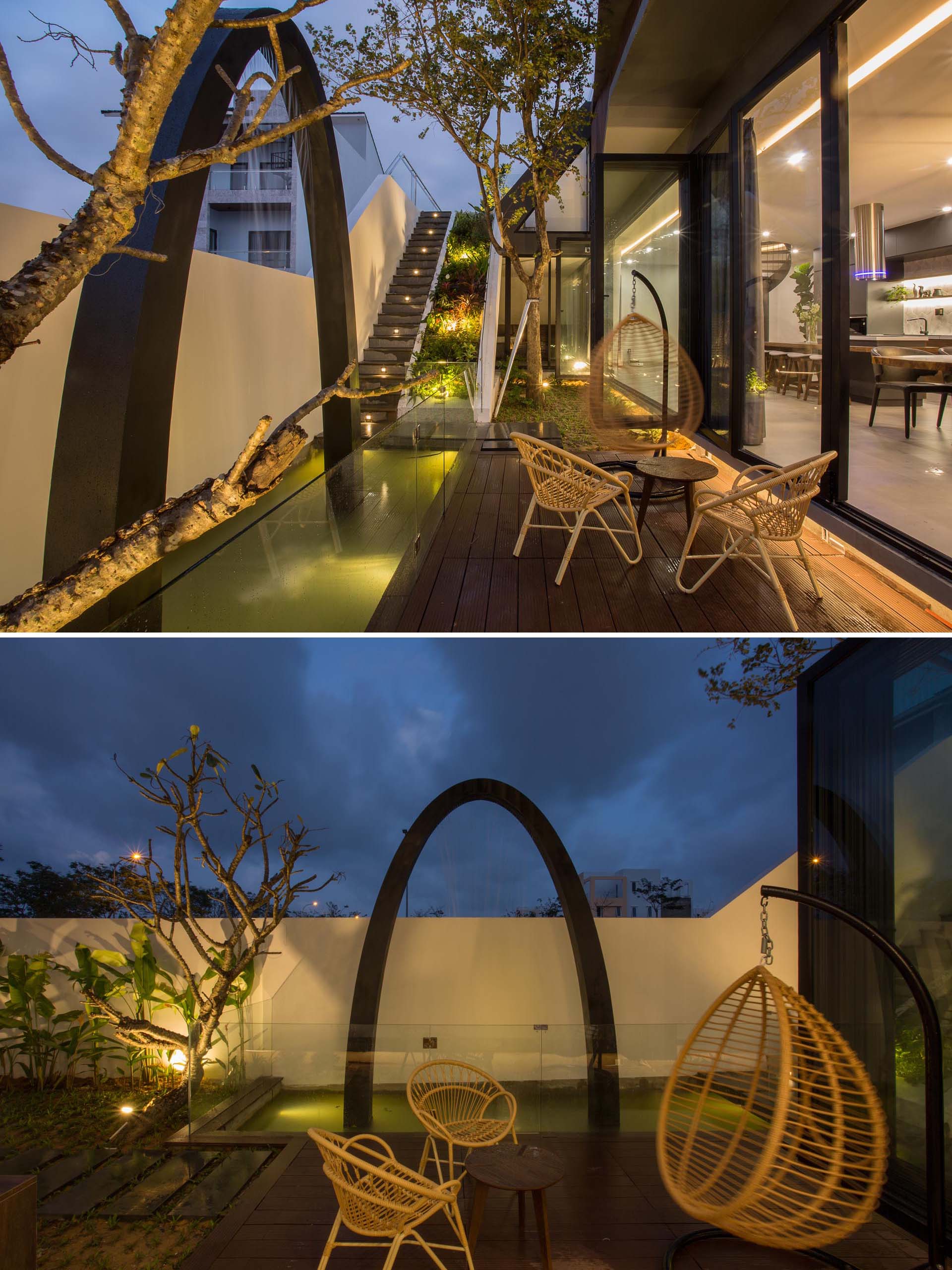 To connect to the rooftop garden, there are exterior stairs that run alongside a heavily planted sloped section and a glass railing.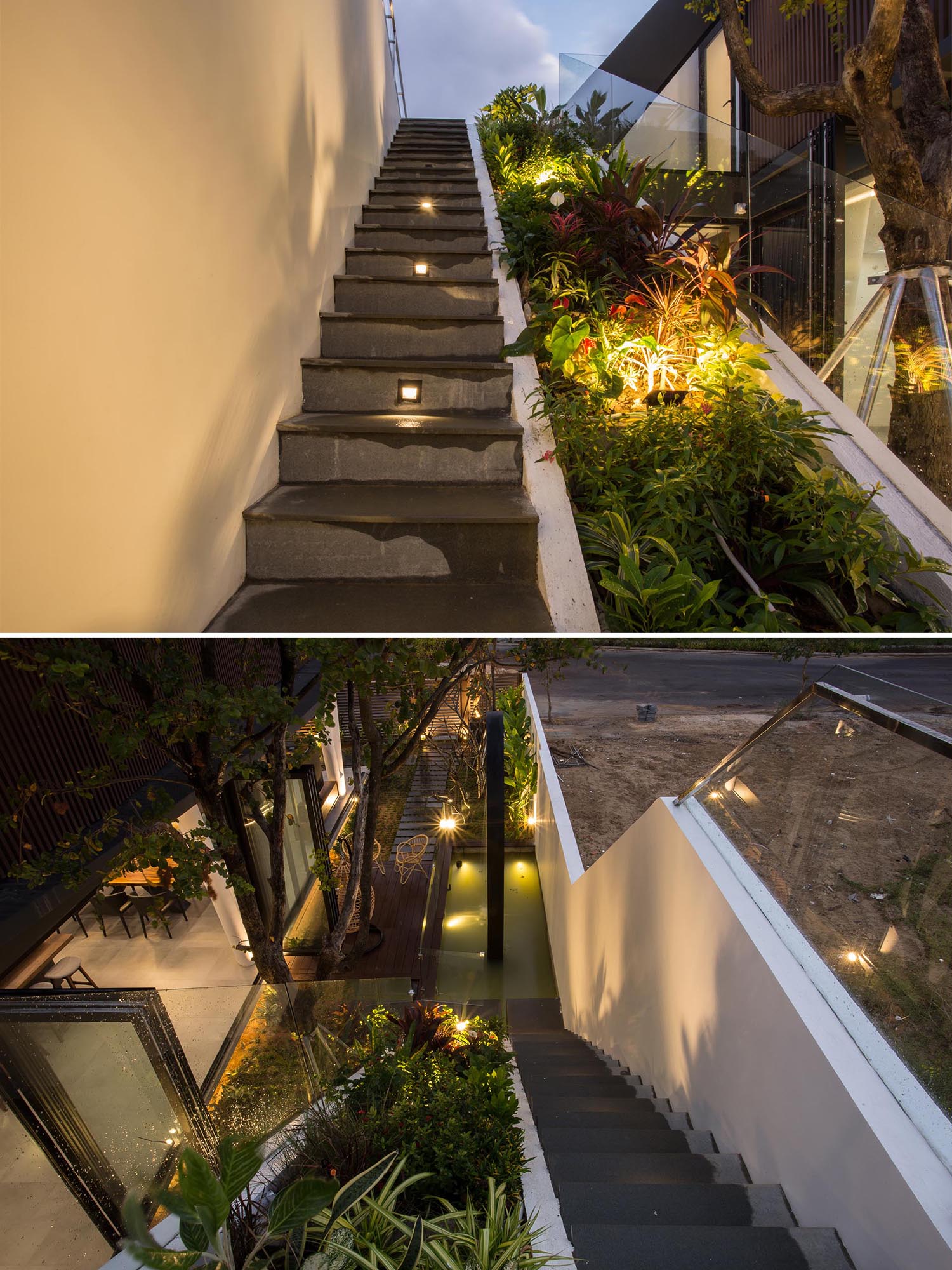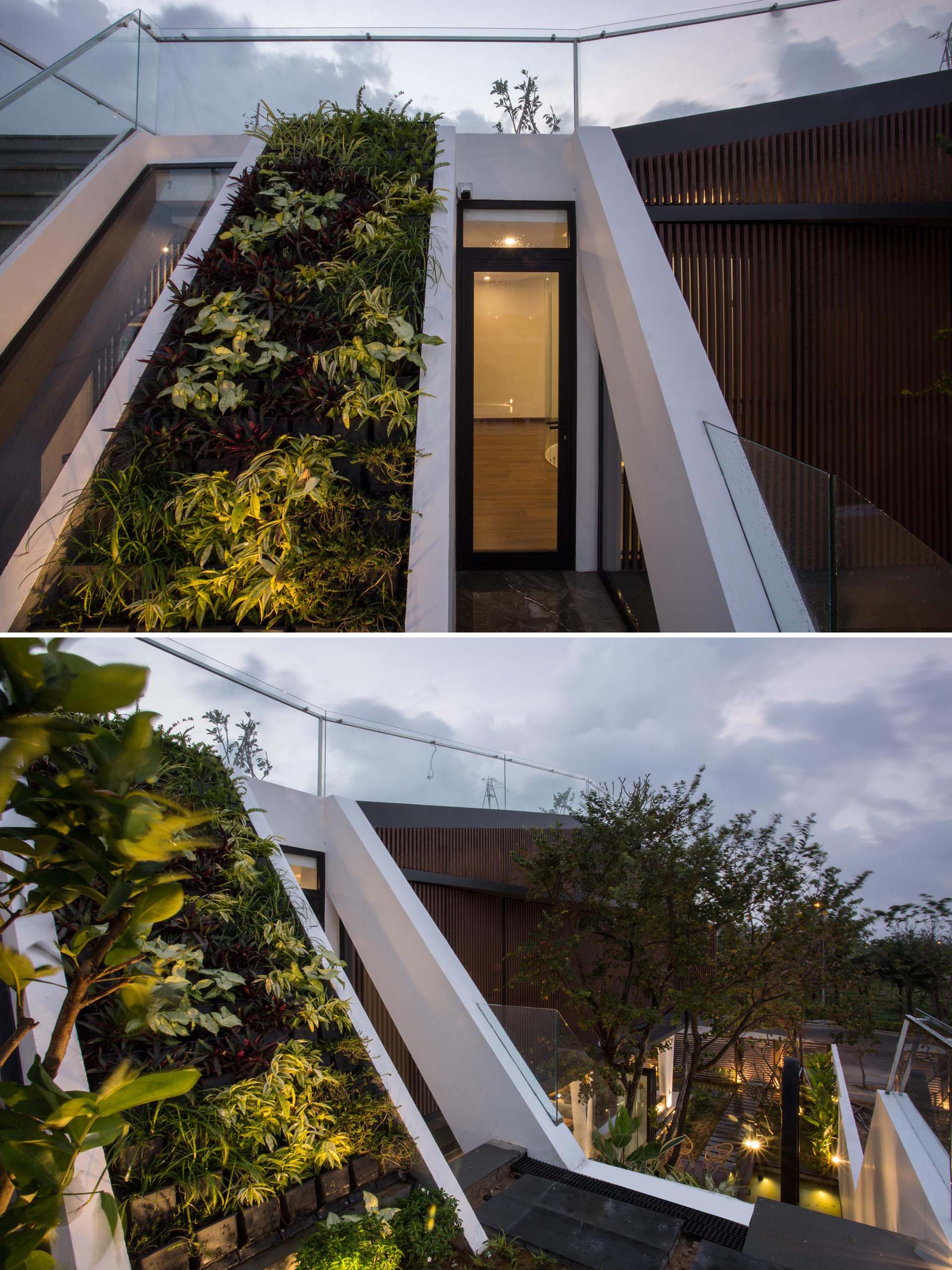 The herb garden on the roof uses a circulated watering system that automatically controls temperature and humidity, as well as preserves and redistributes rain water.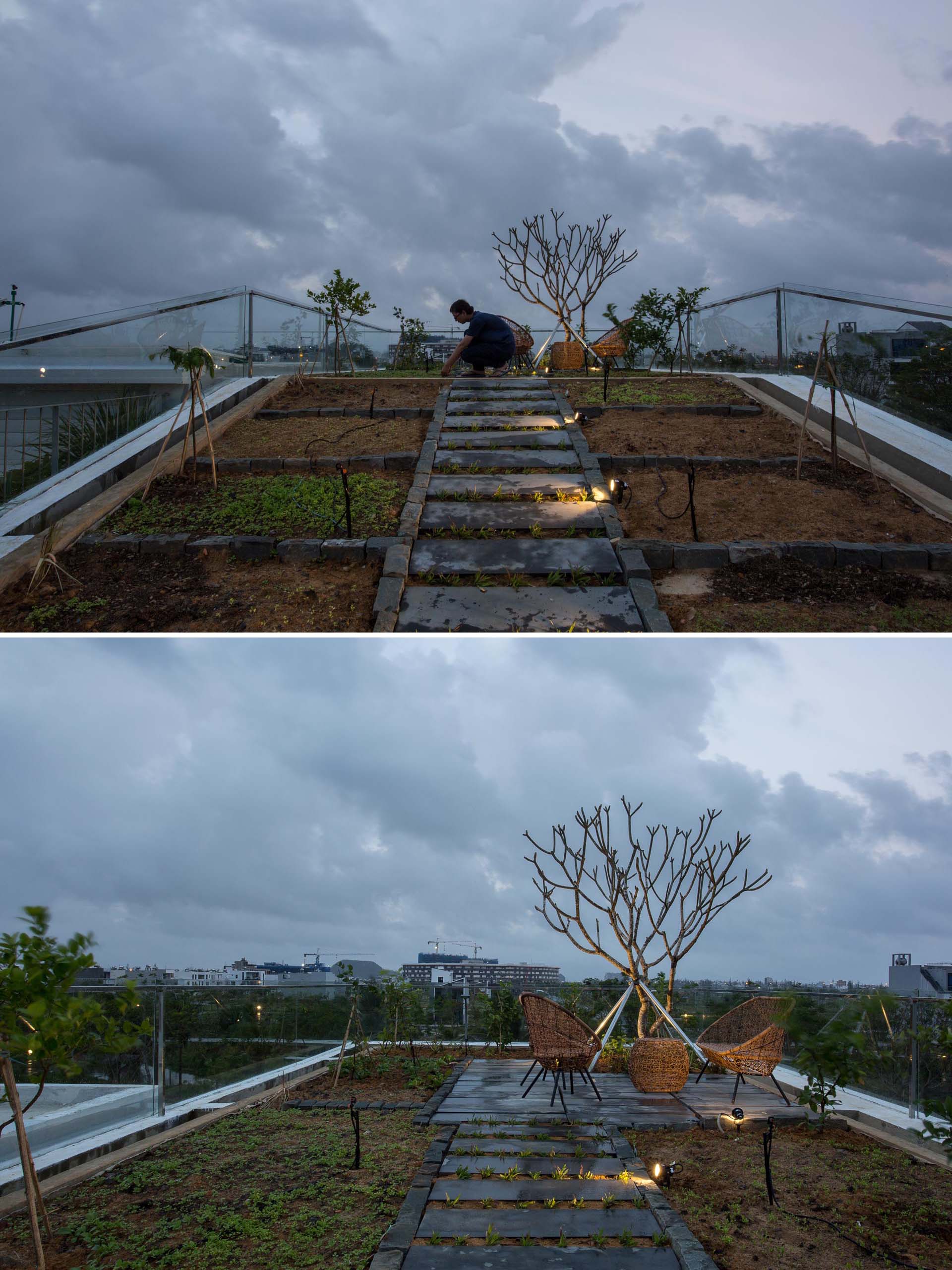 Back inside, and there's black spiral stairs adjacent to the kitchen.
The top of the spiral stairs is partially enclosed in glass, while a wall of custom-designed shelving with LED lighting displays a collection of figurines and statues.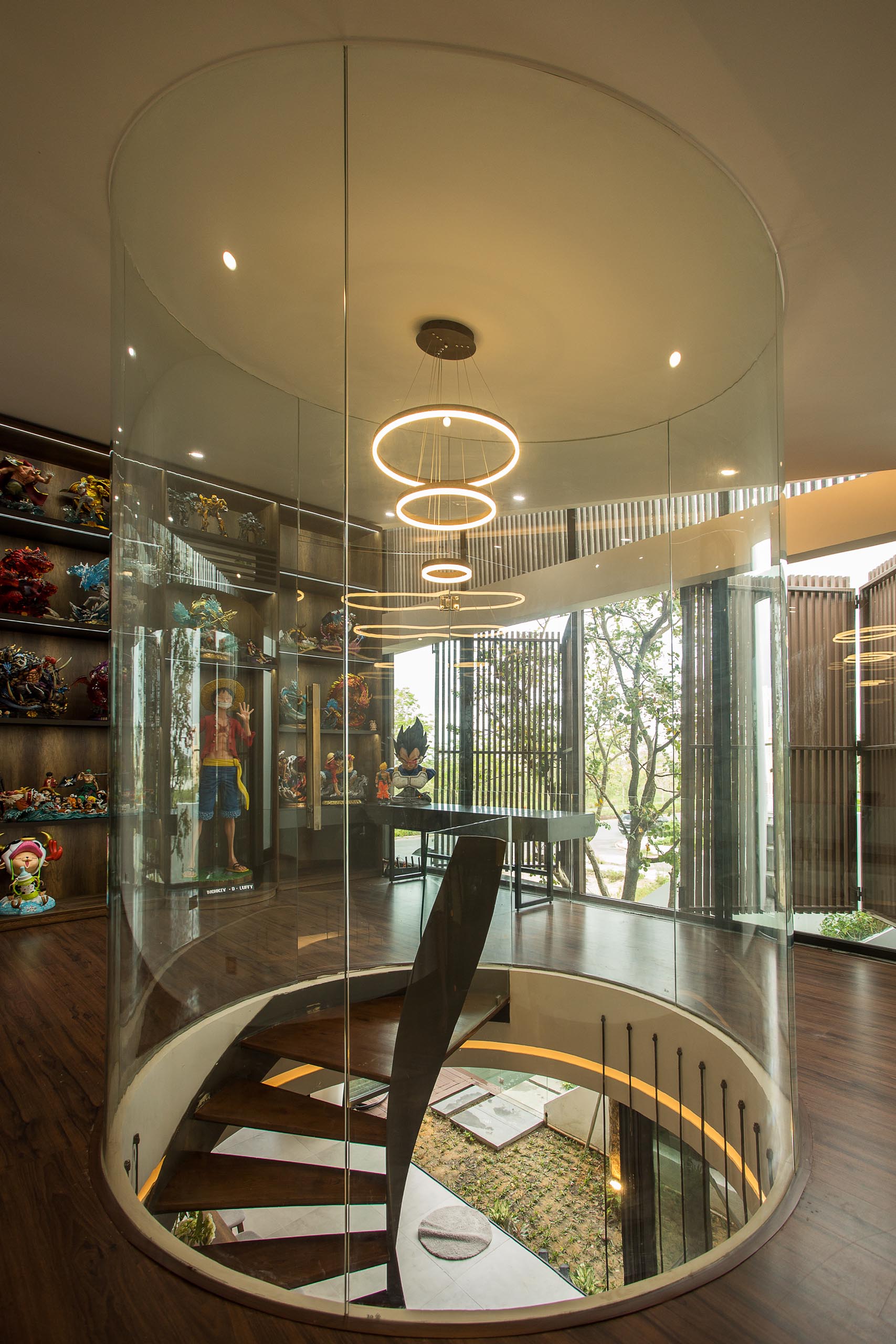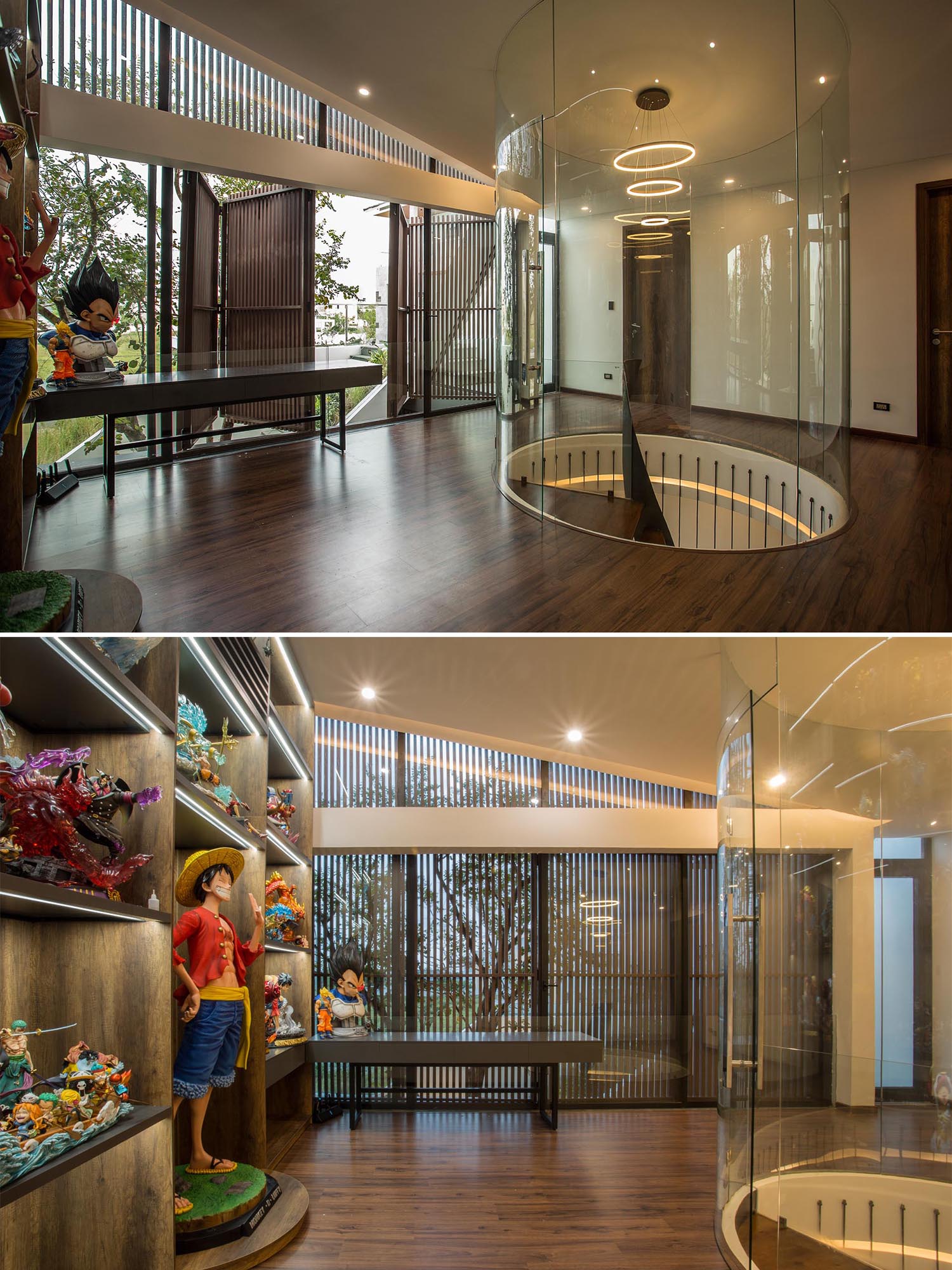 In one of the bedrooms, a high ceiling allows for a grand appearance, while a wood accent wall has strips of LED lights that run from the ceiling to the floor.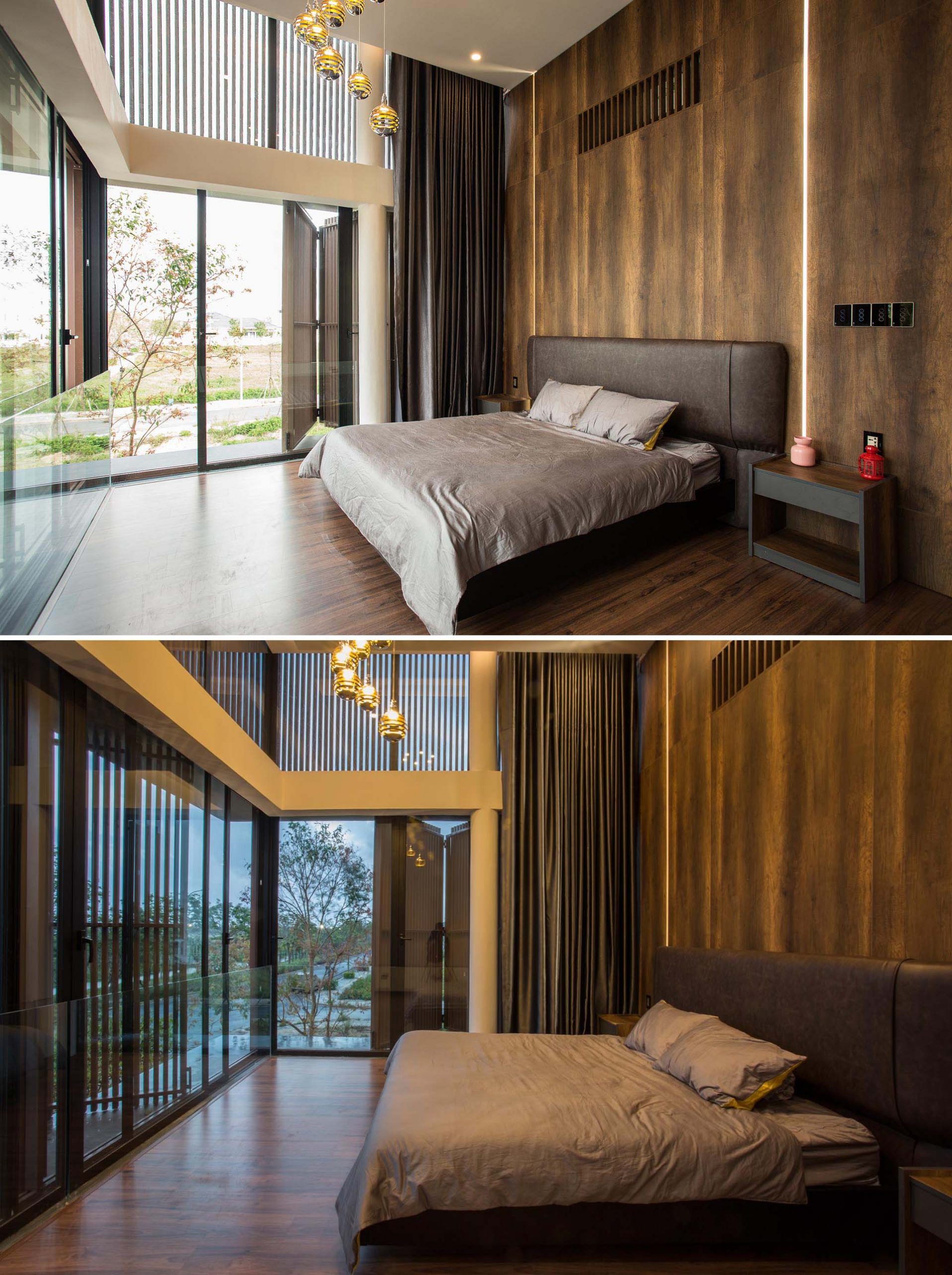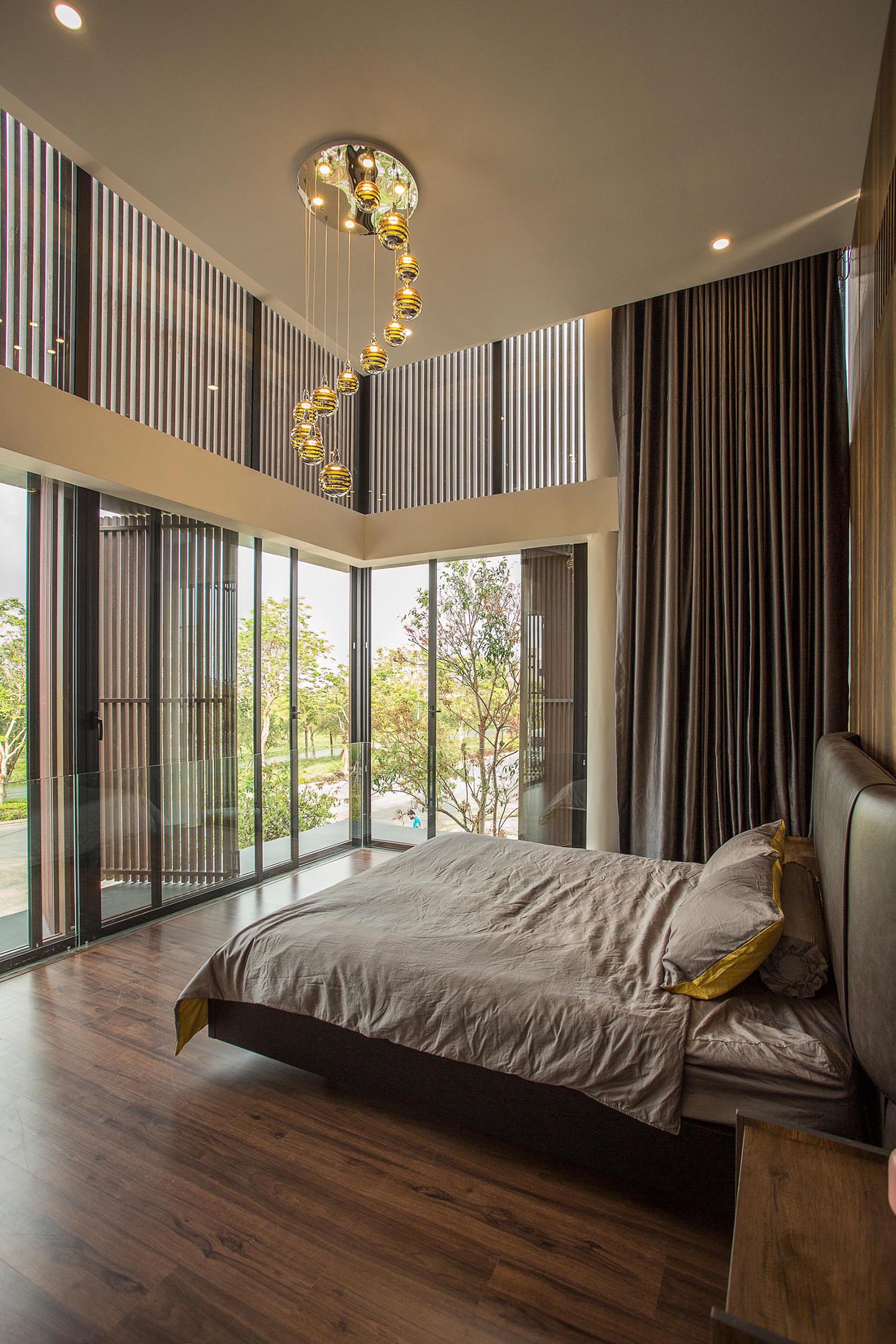 The master bedroom also has a dark wood walk-in closet with a dedicated desk/vanity area.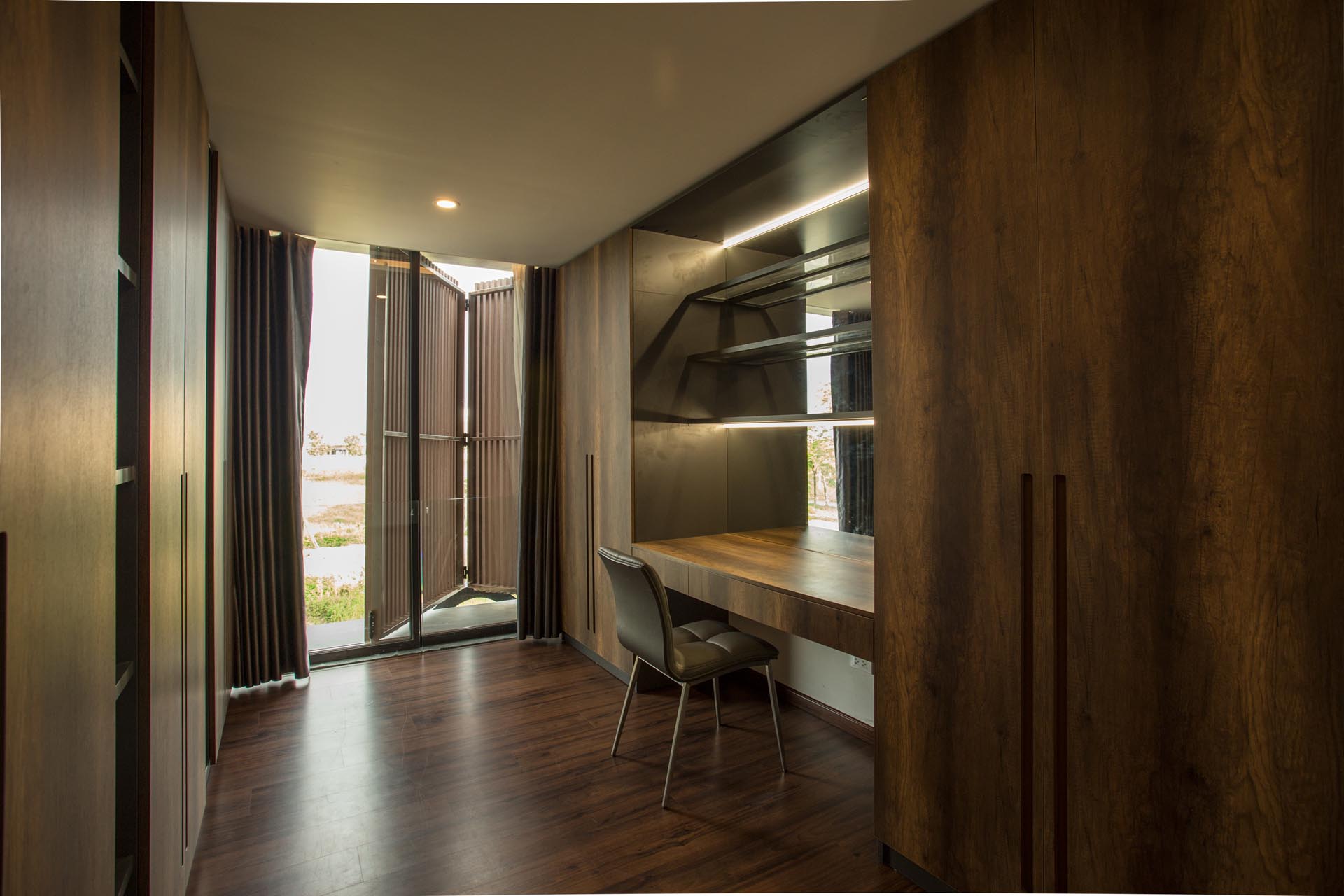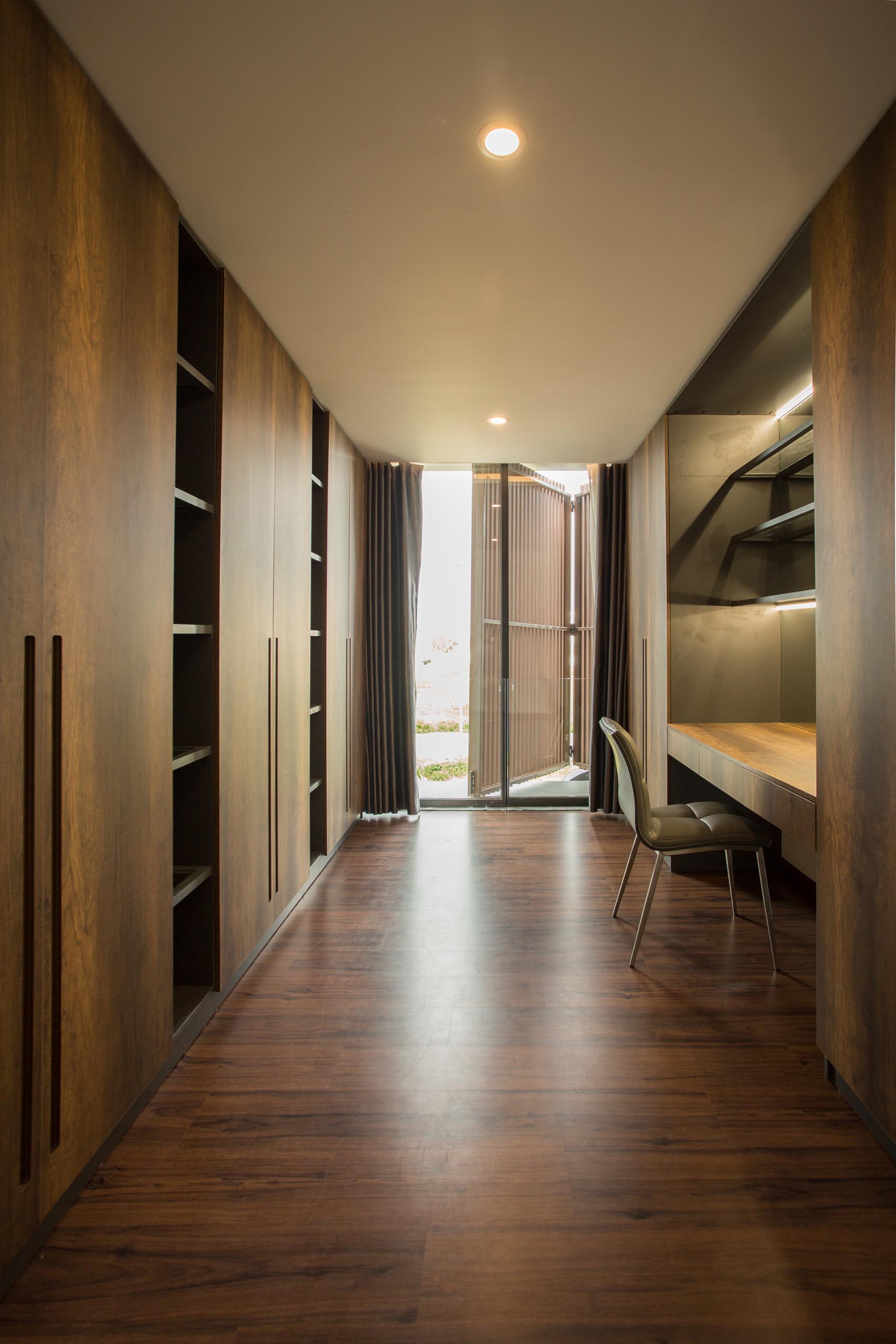 In the bathroom, textured tiles cover the walls and floor, while the shower is located by the window providing views of the outdoors.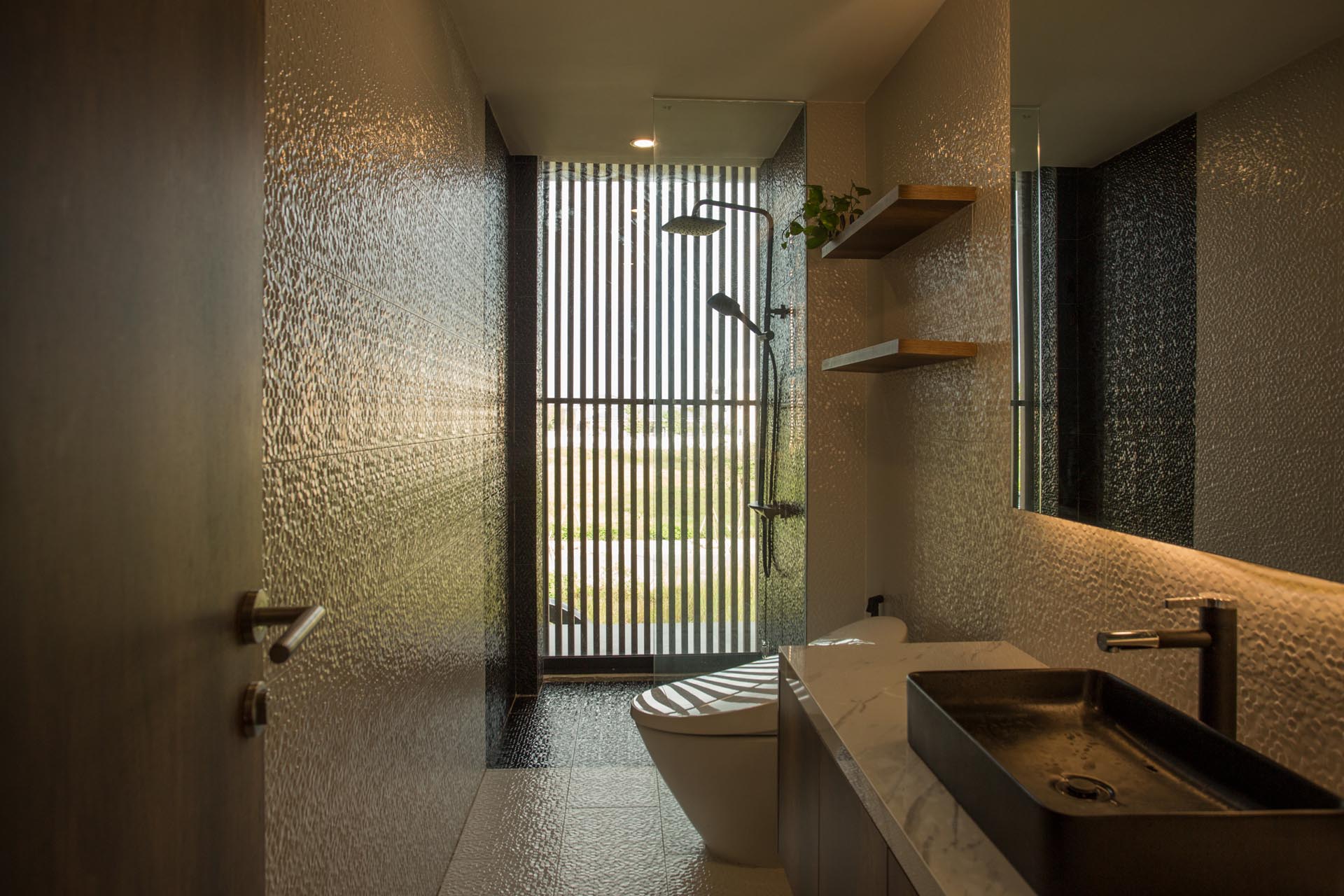 Here's a look at the floor plans and diagram that show the layout of the house, and the way the house interacts with the wind, sun, and rain.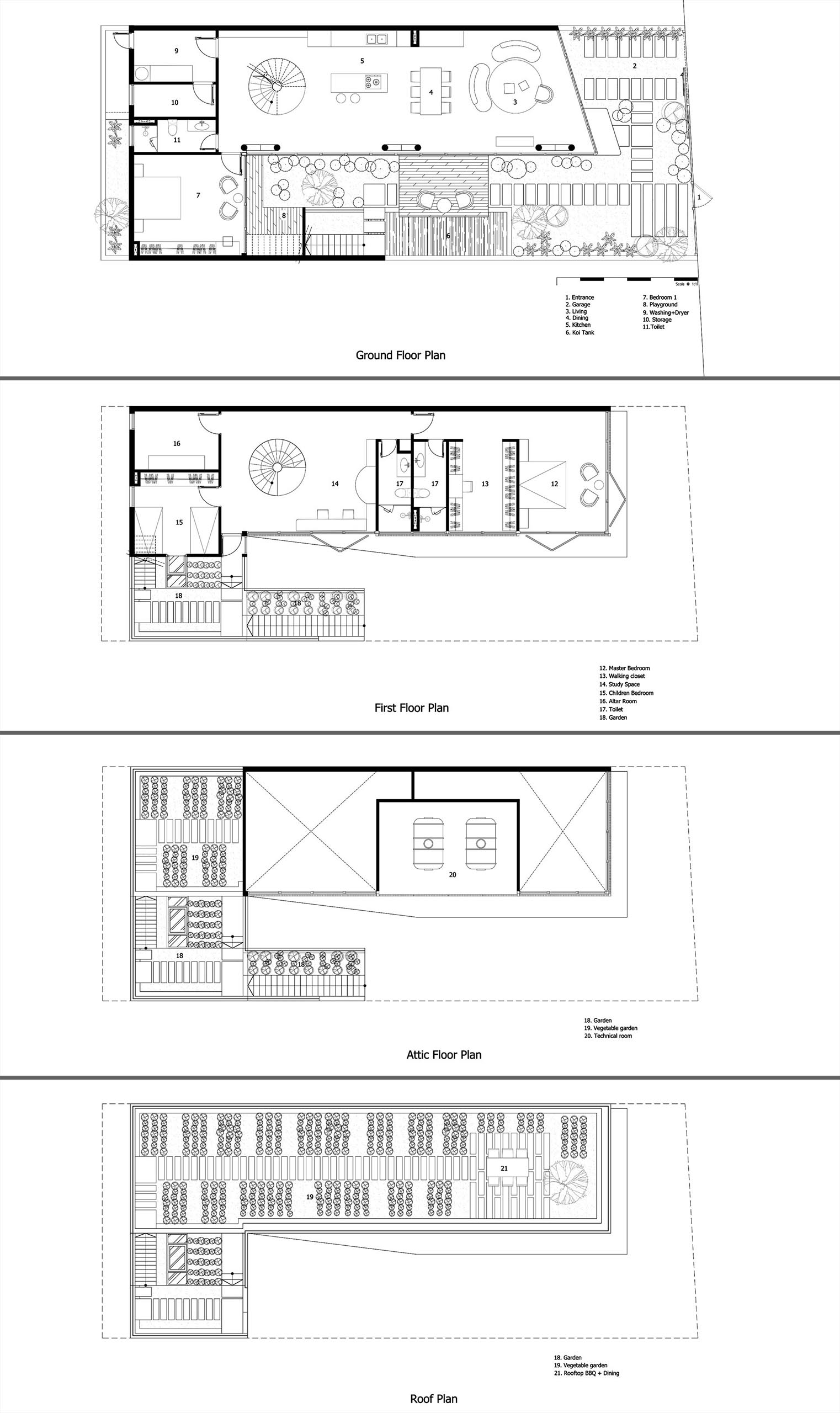 ---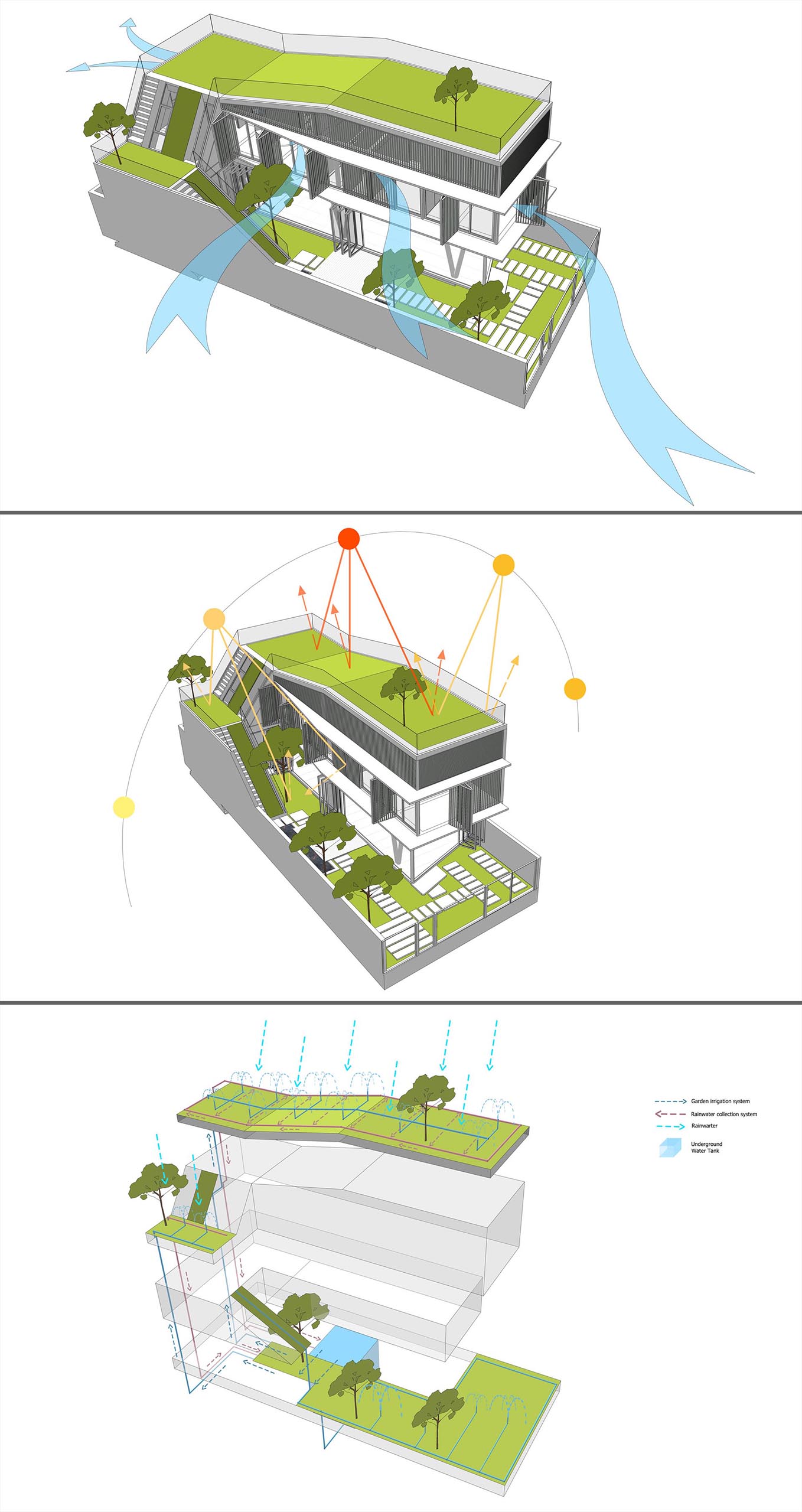 Photography courtesy of To Huu Dung | Architecture Firm: 85 Design | Lead Architects: To Huu Dung | Design Team: To Huu Dung | Engineering: Dao Ngoc Son | Landscape: To Huu Dung | Collaborators: Thai Thanh Luu and Trinh Mai Giang