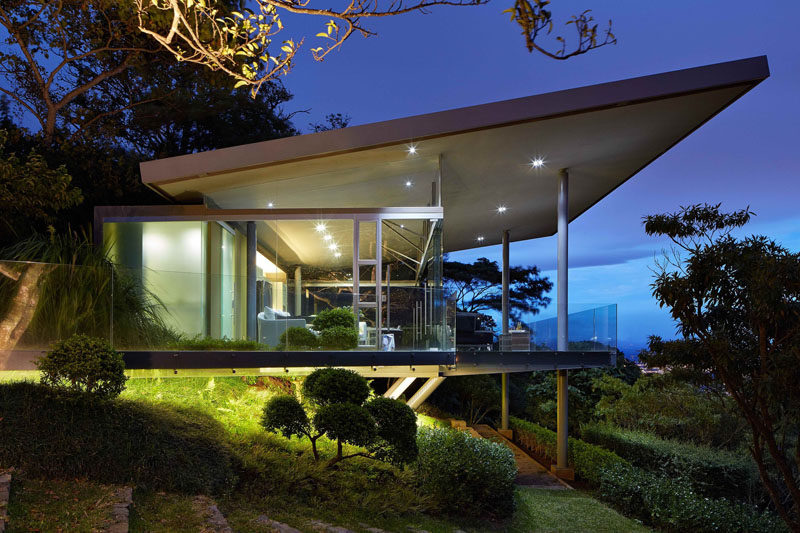 Cañas Arquitectos were tasked with designing a space for their clients that wanted to have a dedicated room for entertaining friends and family, where they could enjoy the view.
Located on a sloped lot with views of San Jose city in Costa Rica, the entertaining room is positioned next to a large ficus tree.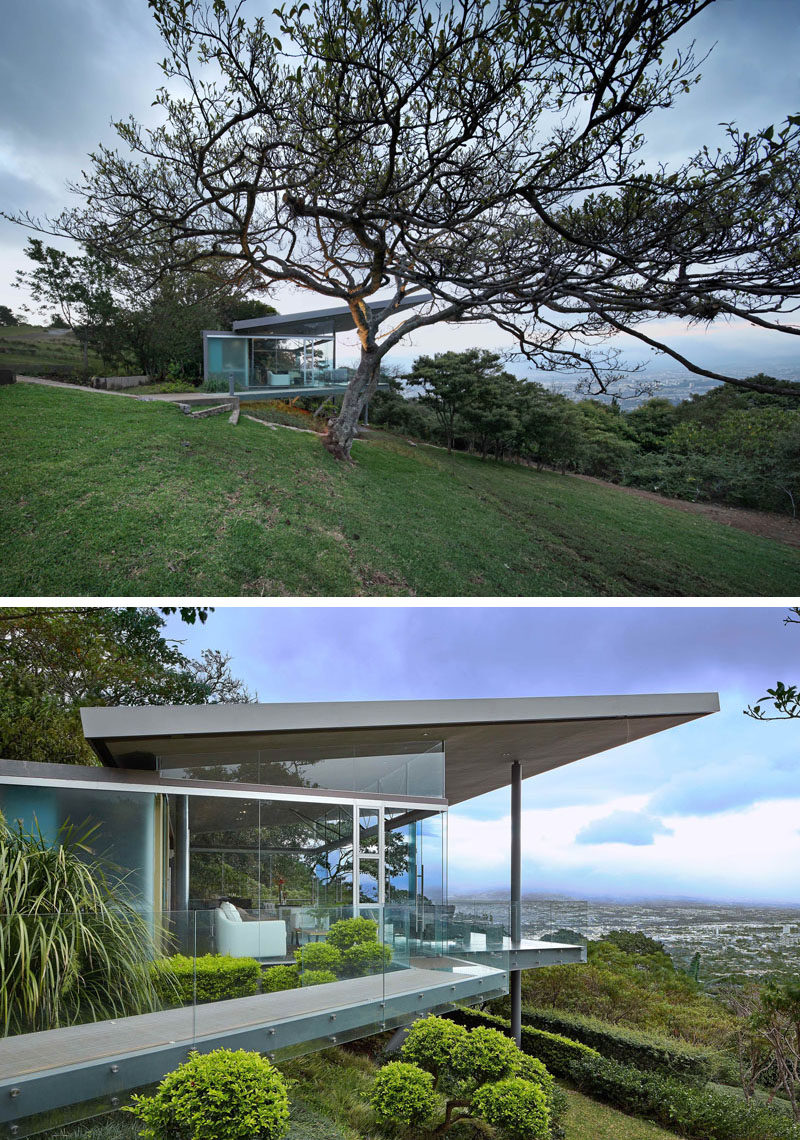 ---
As the room is on a slope, a raised steel path with a glass safety railing leads you to the entrance.
---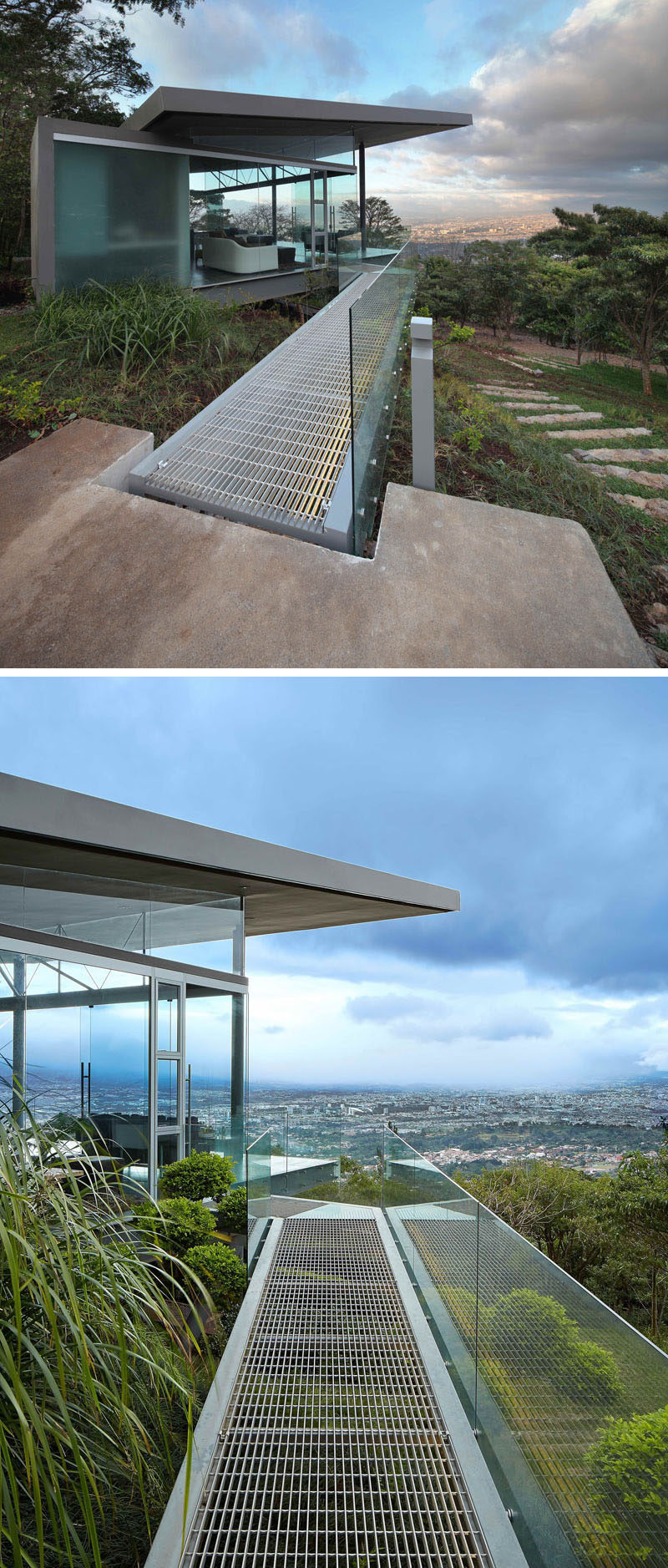 ---
At night, the path and the ficus tree are both illuminated.
---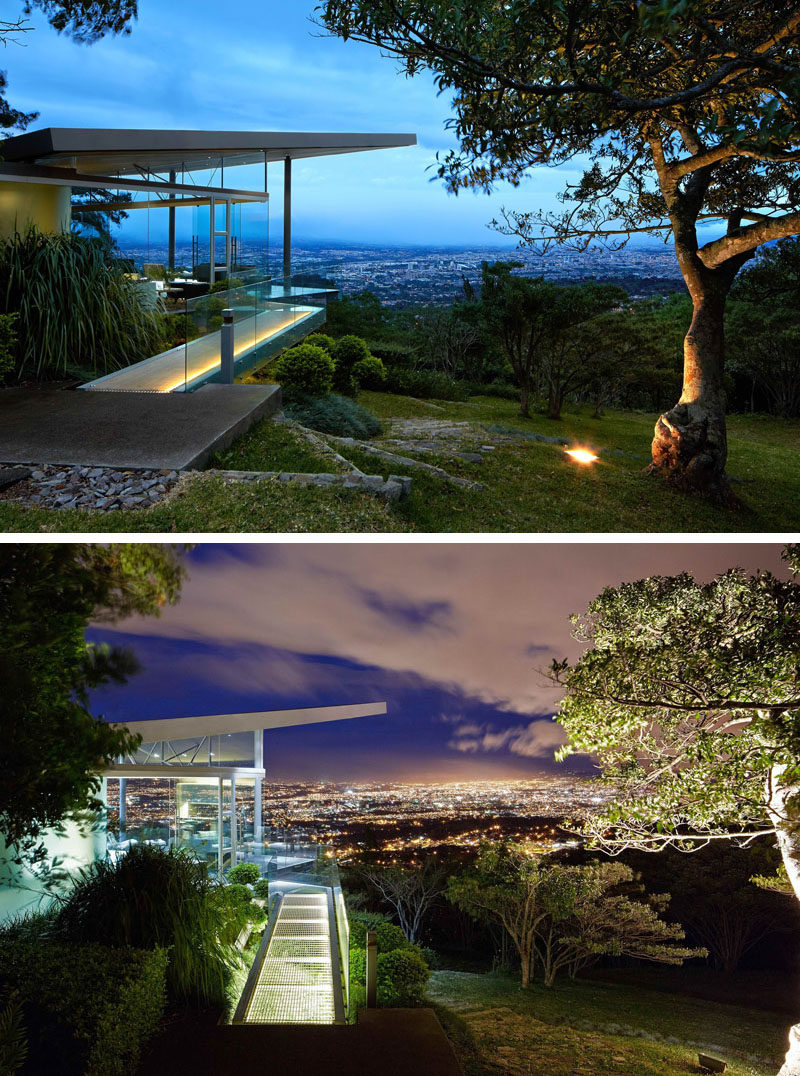 ---
The room has a covered outdoor space with a couple of seating options. Glass safety railings provide an unobstructed view of the city below.
---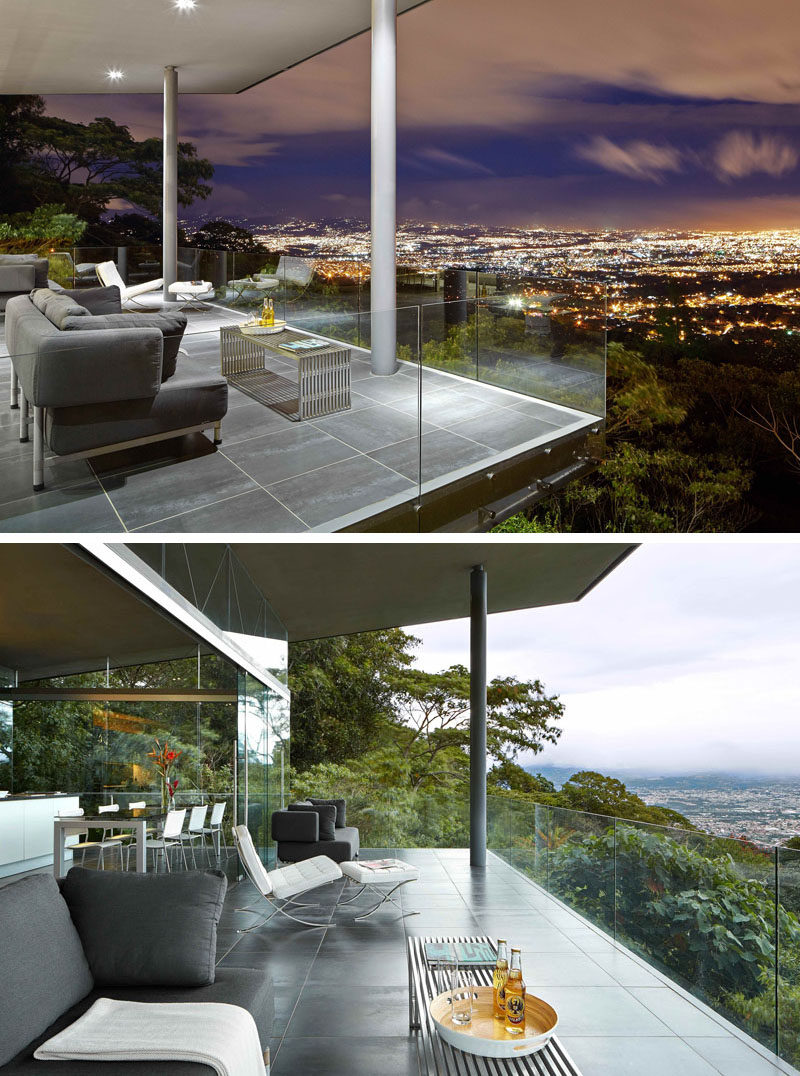 ---
Stepping inside the open plan room, there's a living room, dining area, a kitchen and a small bathroom. On three sides of the room are floor-to-ceiling windows, allowing guests to immerse themselves within the scenery.
---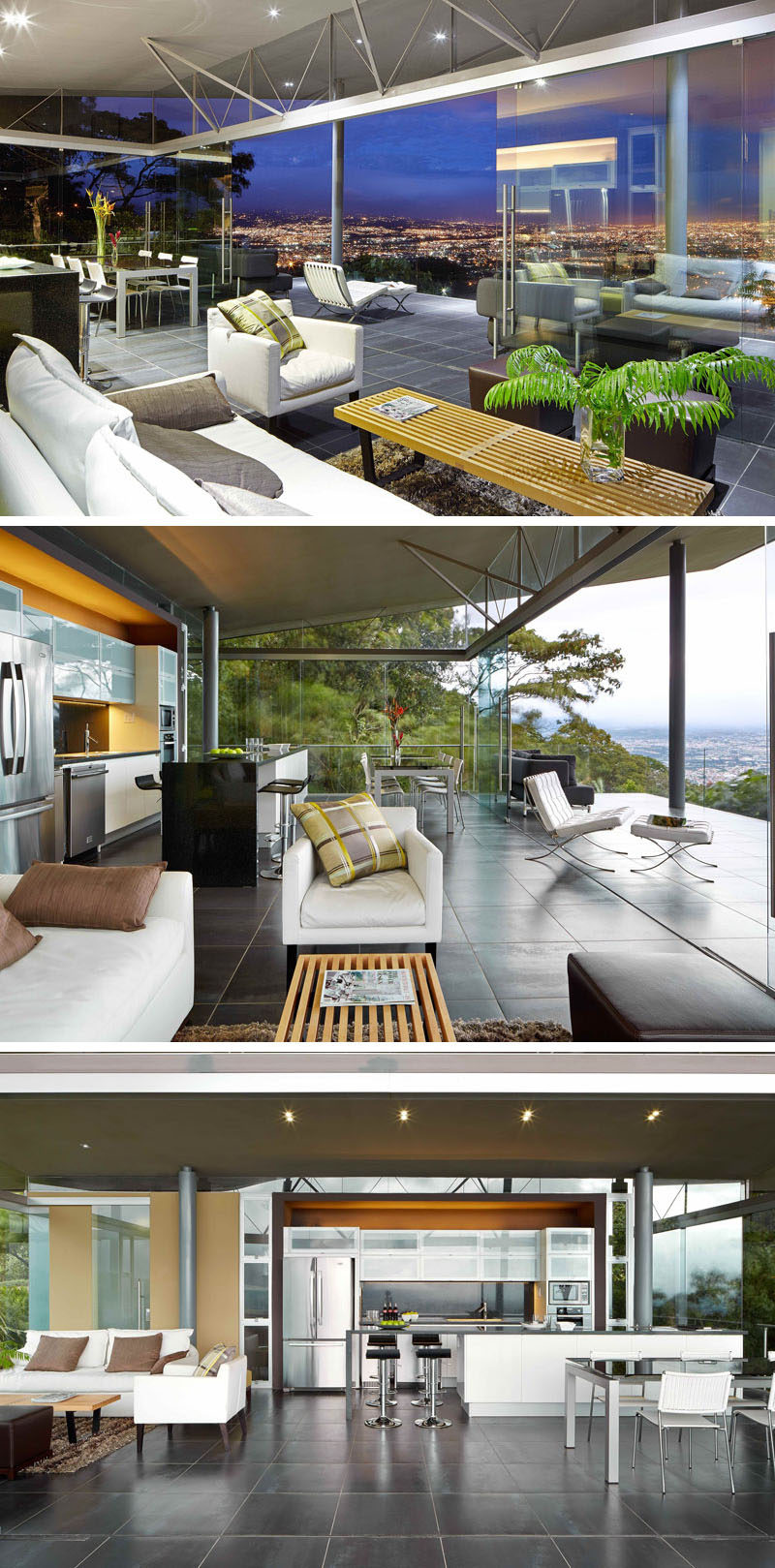 ---
The kitchen has a large island with a dark countertop and additional room for counter stools.
---

---
Here's a glimpse of the view when look outwards from the kitchen.
---