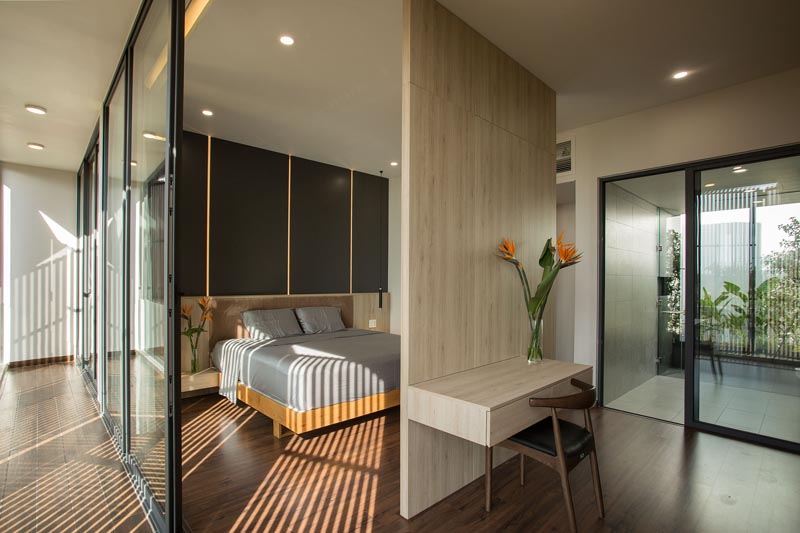 Architecture firm 85 Design has completed the design of a bedroom that includes a room divider.

Located within a modern house in Vietnam, the bedroom has a floor-to-ceiling wall that separates the sleeping area from the closet. On the bed side of the wall, it's been left empty, however there's definitely room to mount a television.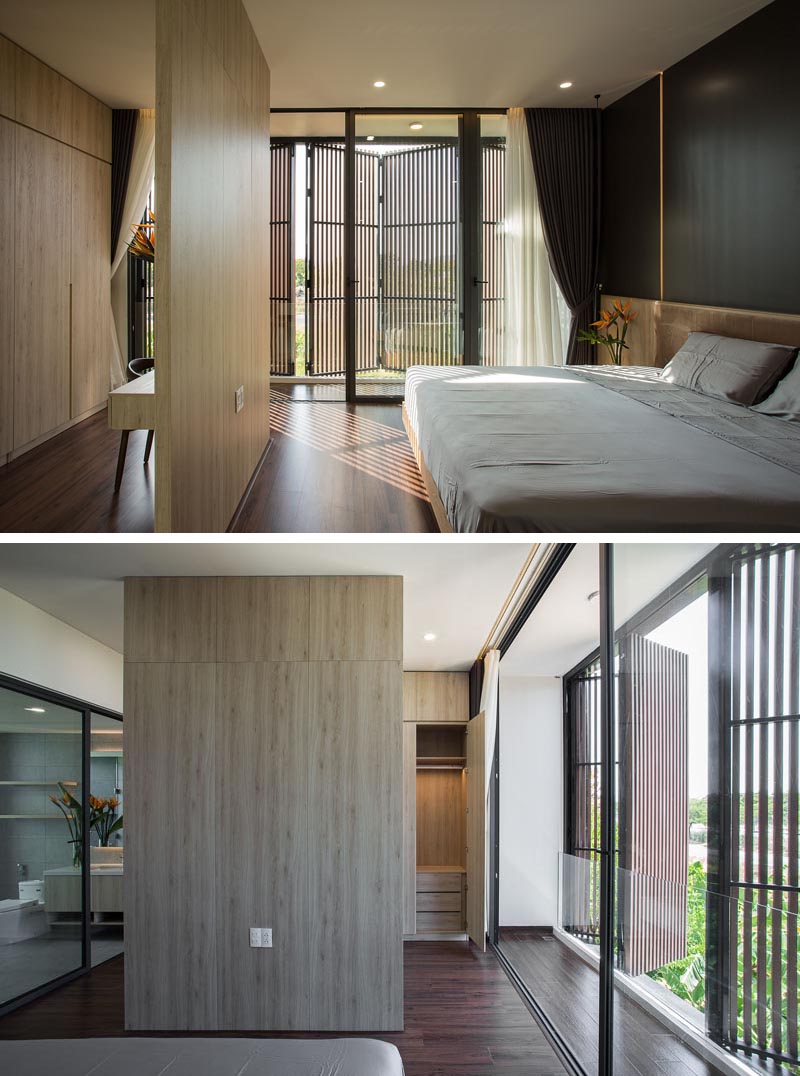 On the closet side of the room divider, there's a floating desk with storage. The desk can be used as either a work space, a makeup vanity, or a dressing table, depending on the need.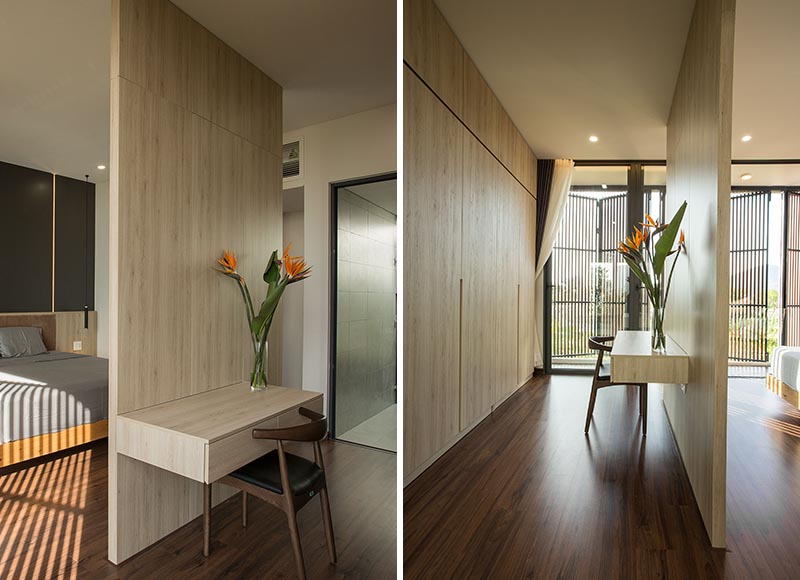 Photography by To Huu Dung and courtesy of 85 Design | Architecture firm: 85 Design | Lead Architect: To Huu Dung | Engineering: Dao Ngoc Son | Landscape: To Huu Dung | Collaborators: Nguyen Ngoc Binh