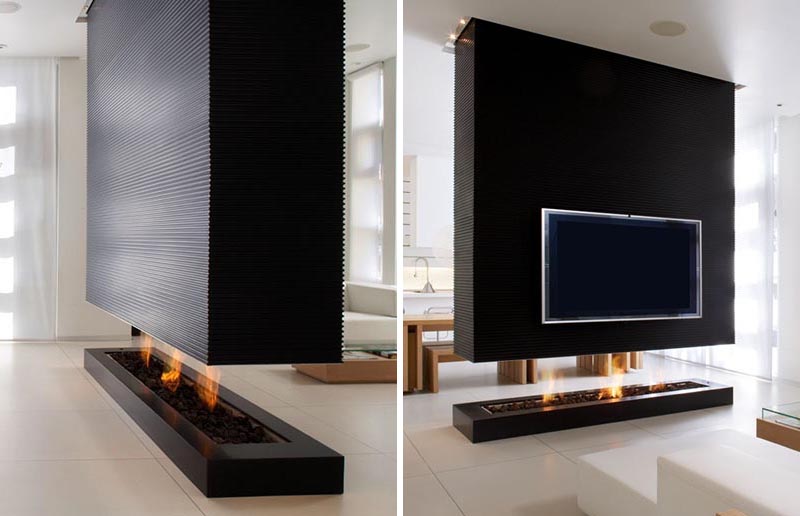 A room divider is one way to partition a large open interior, and an impressive idea for how it can be done can be found in this modern interior designed by Cecconi Simone.

The large room is home to both the living room and the dining room, however, a striking black room divider has been installed between the two areas.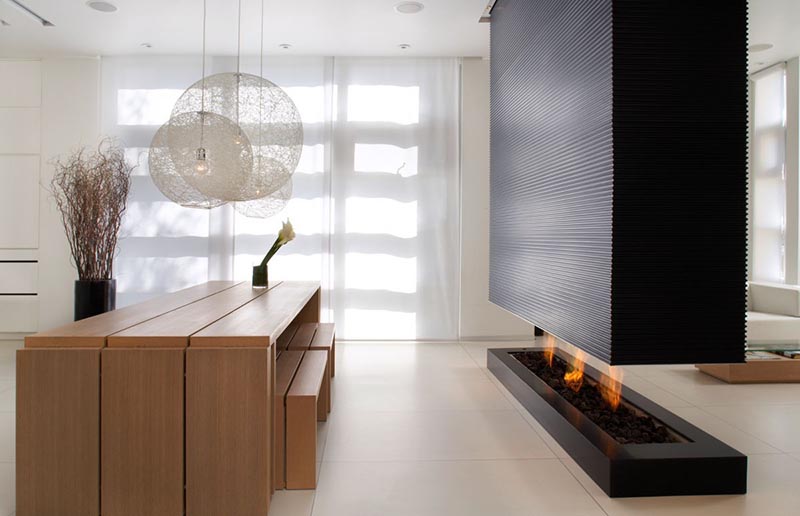 On the dining room side, there's simply a textured finish that acts as a backdrop for the trio of delicate pendant lights above the dining table.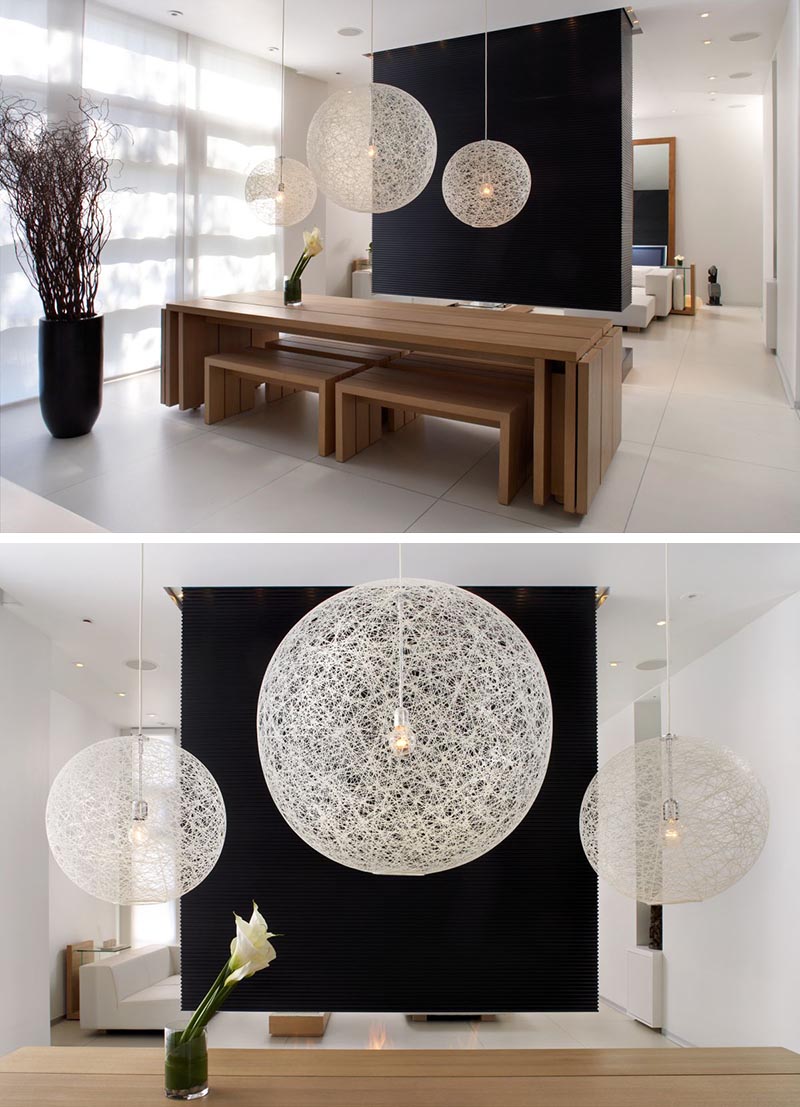 The room divider is suspended from the ceiling above the double-sided fireplace, which appears to be completely open, but if you look closely you'll see that there's glass surrounding the fire providing protection from the flames.
From the living room side, the room divider has a recessed TV with backlighting.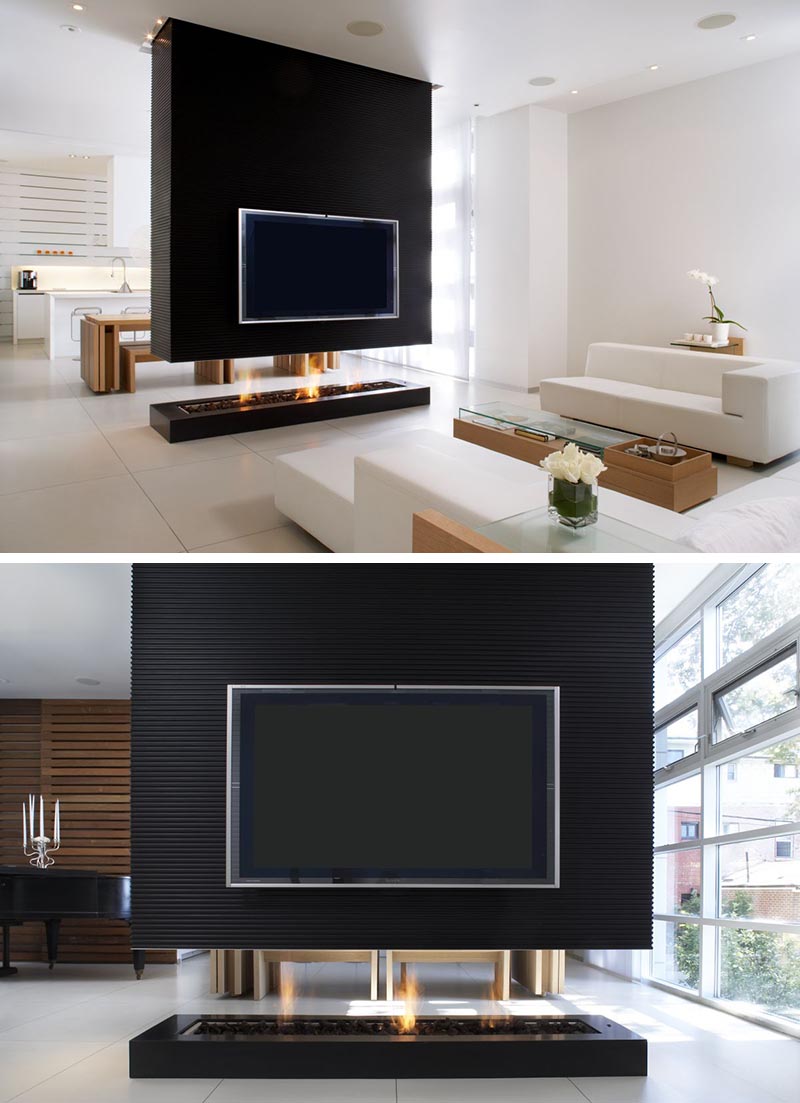 Photography by Joy von Tiedemann