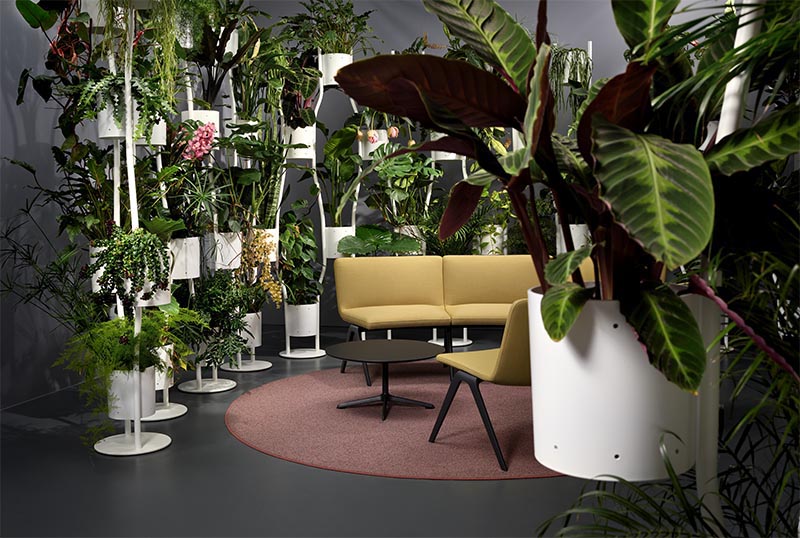 Ippolito Fleitz Group has designed a modern room divider that incorporates plant holders, creating an easy way of adding plants to a room without taking up additional space.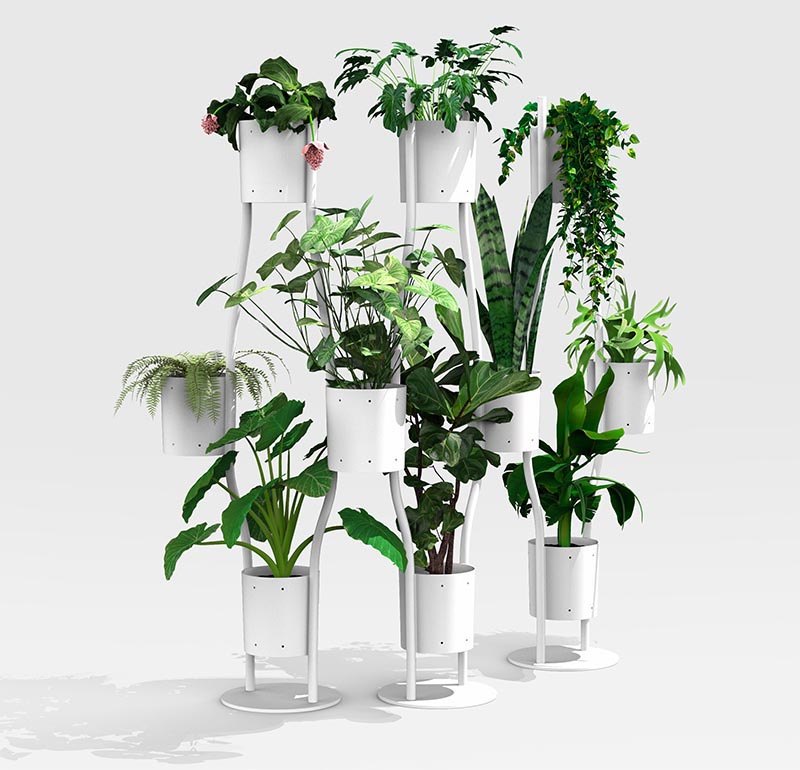 Designed for furniture manufacturer Brunner, the 'Para Vert' room divider is free-standing and has been created as a modular unit, allowing it to be connected and used in large open spaces, or in a room to create a plant wall.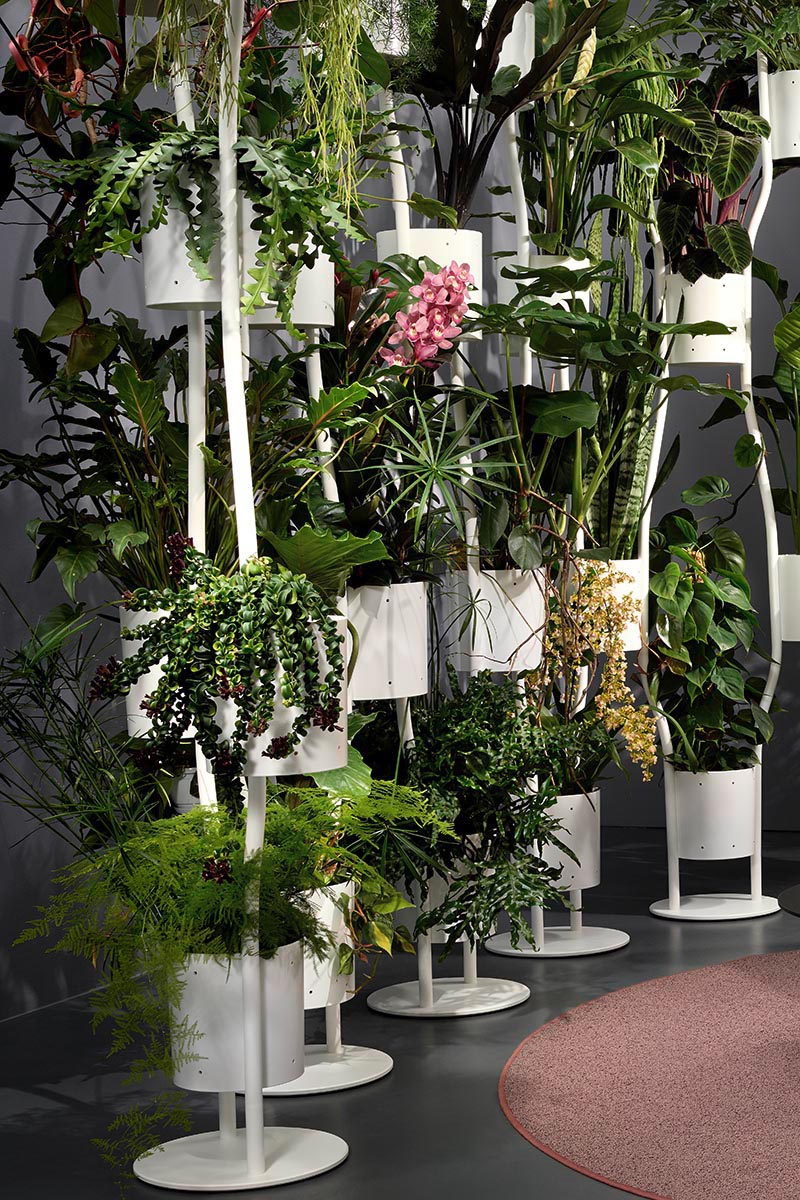 The room divider is made up of vertical and curved metal poles that are joined together by large cylindrical planters, creating a floral three-dimensional structure.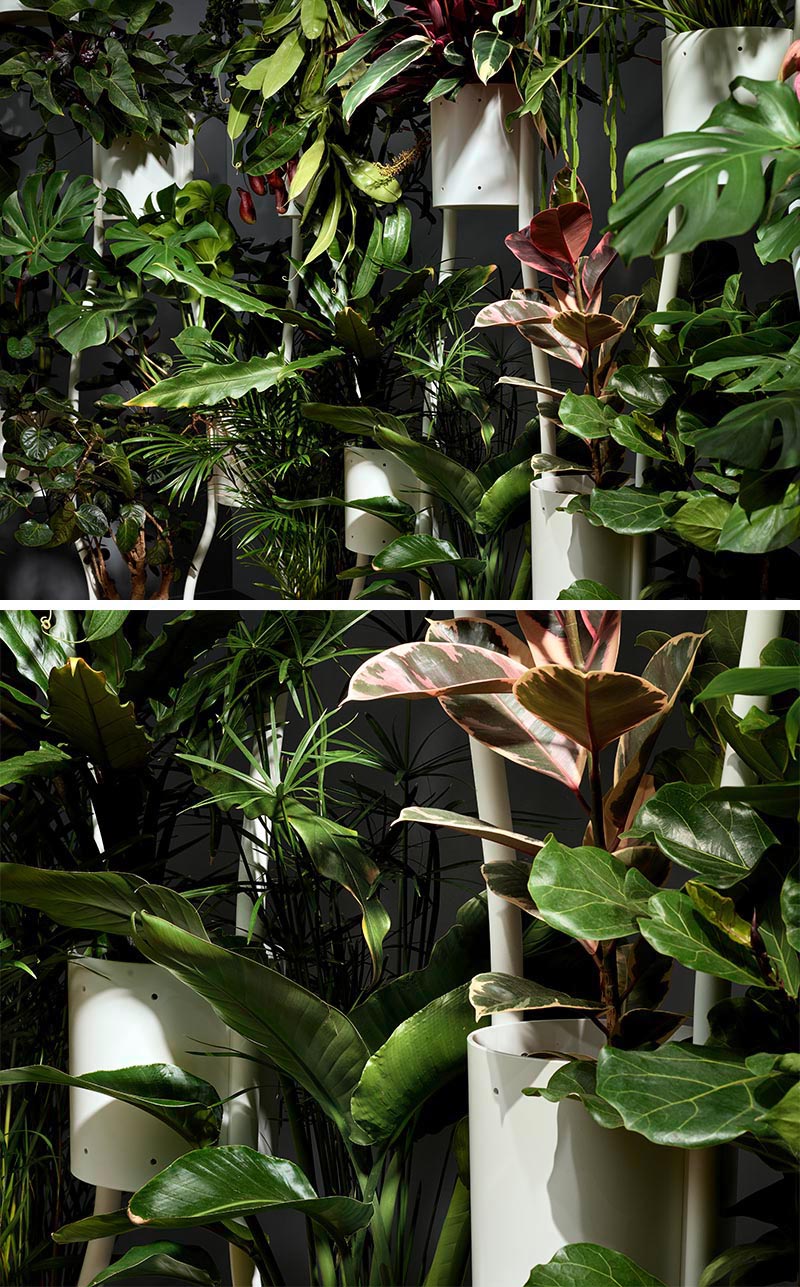 Photography by Stefan Hohloch | Rendering by Ippolito Fleitz Group