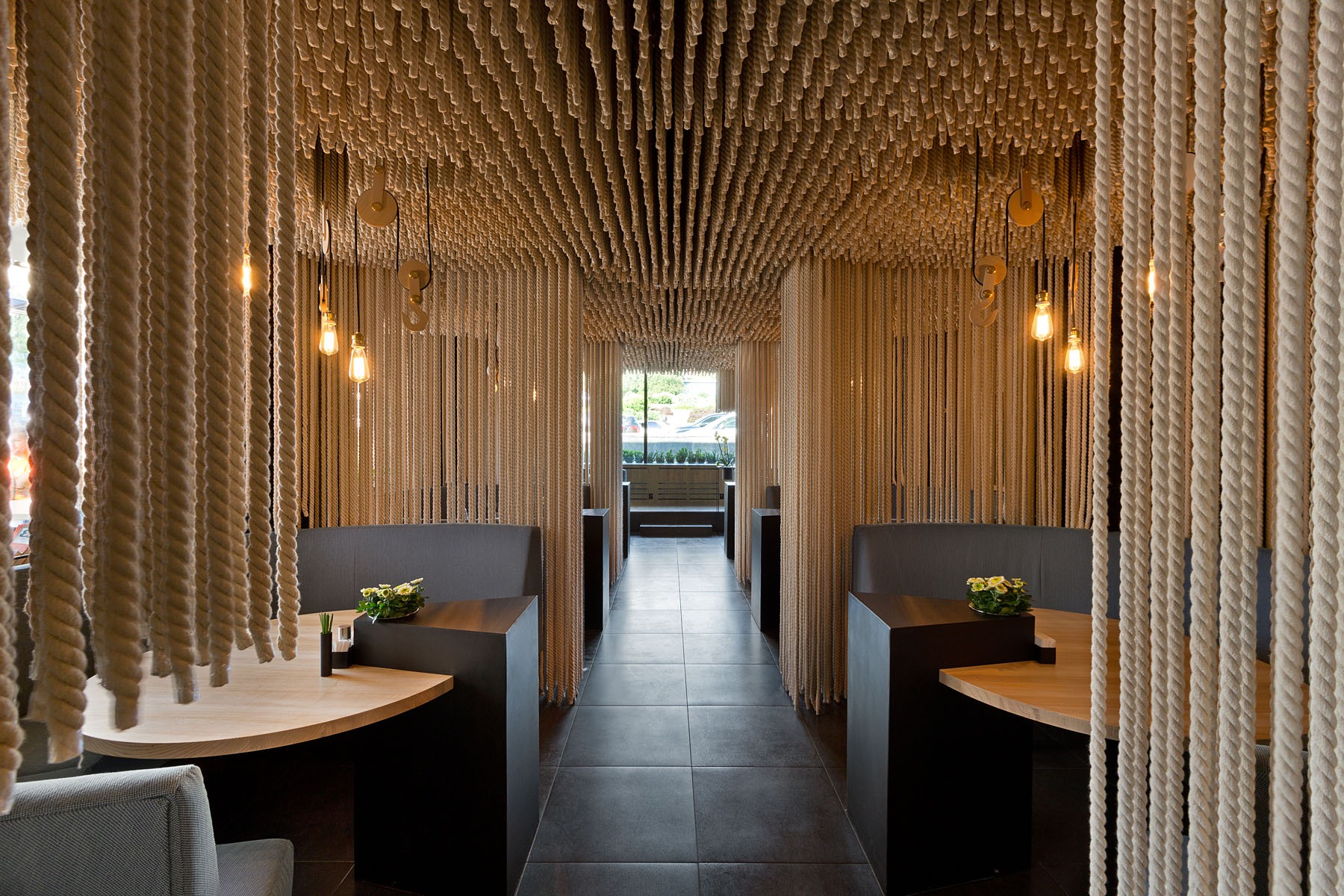 In an effort to provide a unique experience for customers at this restaurant, YOD Design Lab used rope as room dividers to create a special aesthetic.

The Odessa Restaurant, located in Kyiv, Ukraine, has a neutral color palette, that's full of natural light, however it's the rope room dividers that really draw attention.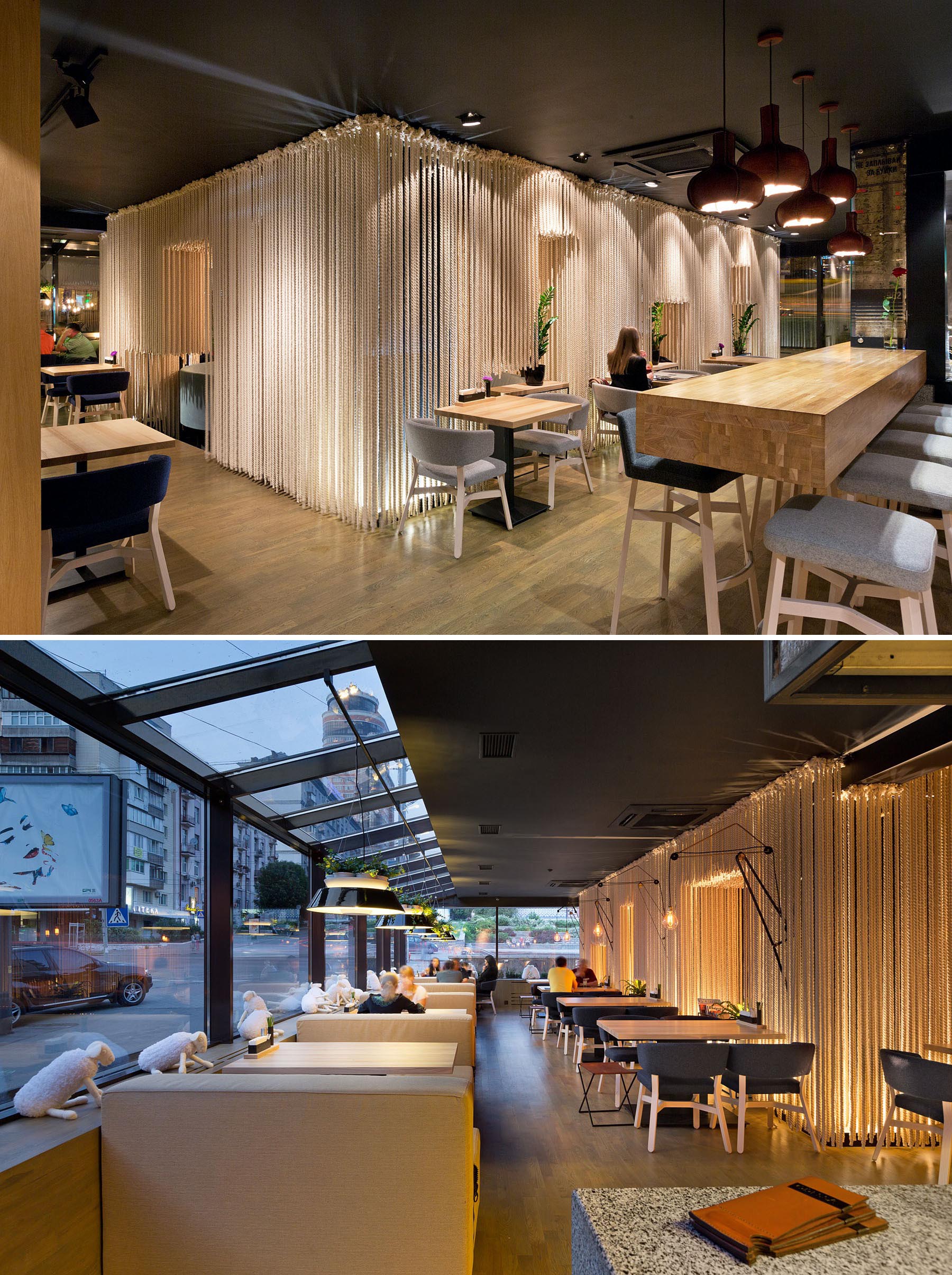 The rope, which has been cut at different lengths, creates a unique ceiling installation by using shorter lengths, while the longer lengths are used to create room dividers, allowing the seating areas to be turned into semi-private spaces.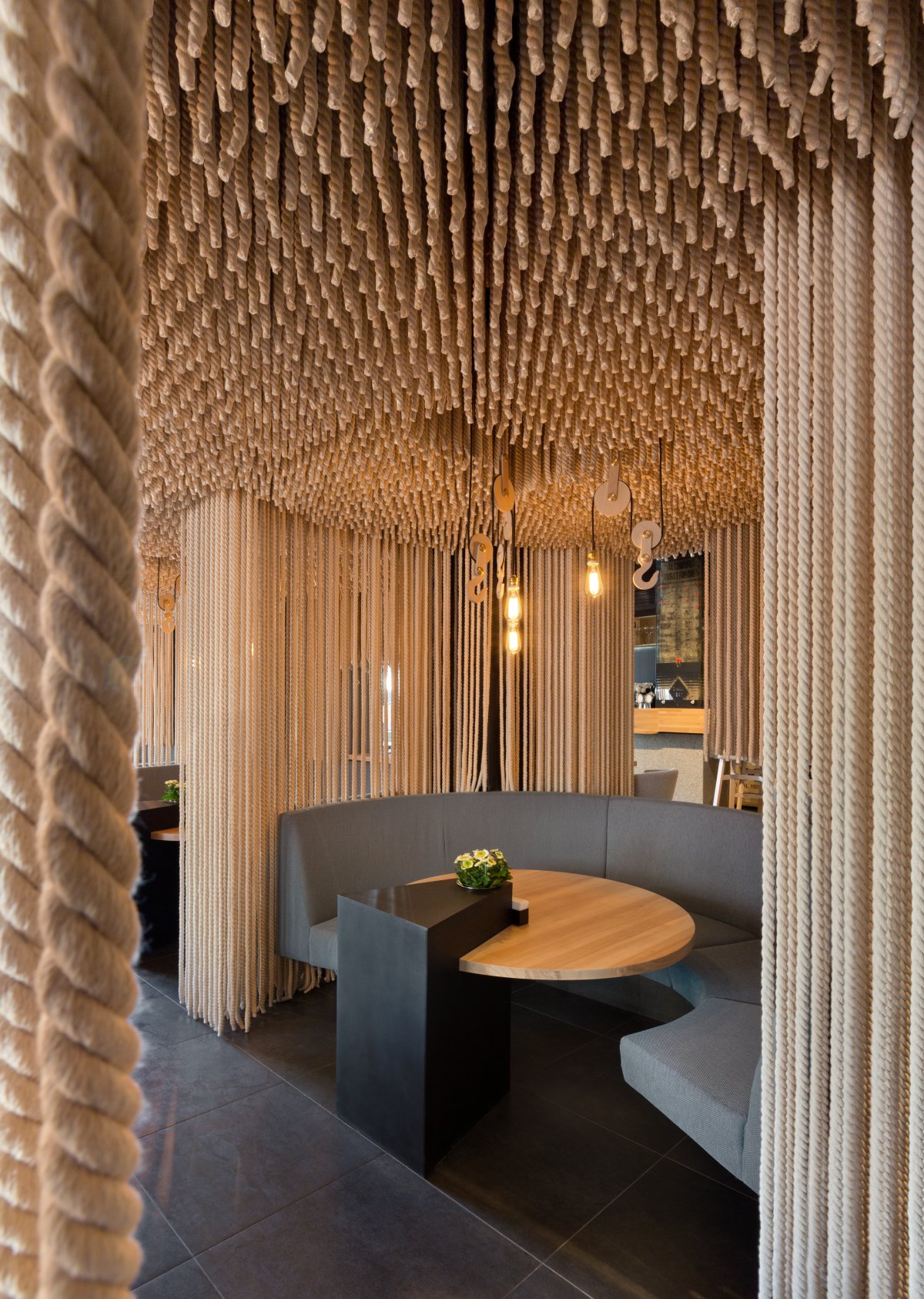 The ropes also continue as a ceiling installation that travels above different dining areas of the restaurant.