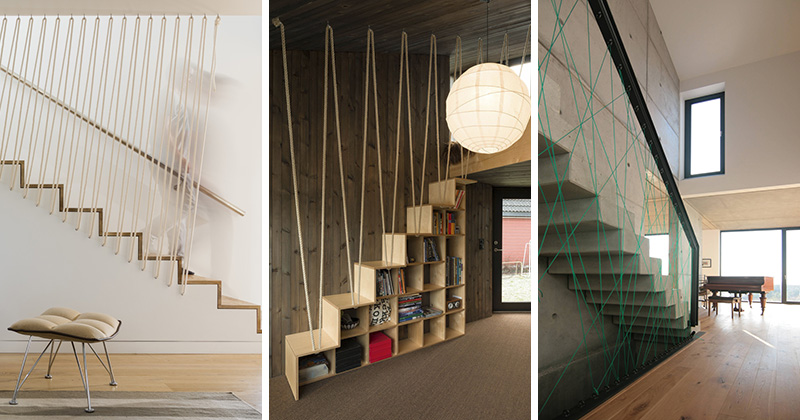 1. The railing of these stairs and the protective railing along the lofted area are made from thick rope that adds visual intrigue to the space and keeps it safe.
---

---
2. A rope safety barrier along one side of the stairs and a metal railing on the other side, makes sure that these white and wood stairs are safe and chic at all times.
---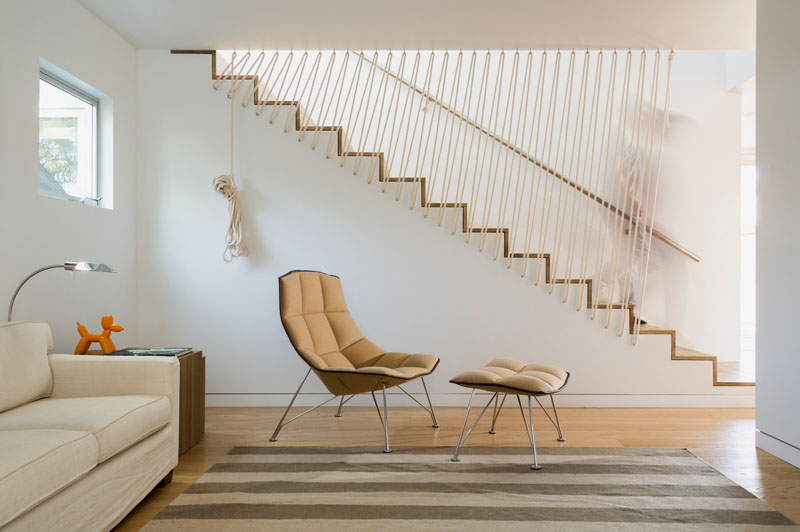 RILEY Architects designed this bright home. Photography by Jeff Goldberg/ESTO
---
3. The white rope zig-zagging up the banister of these black steel stairs creates an industrial look consistent with the other industrial elements in the loft.
---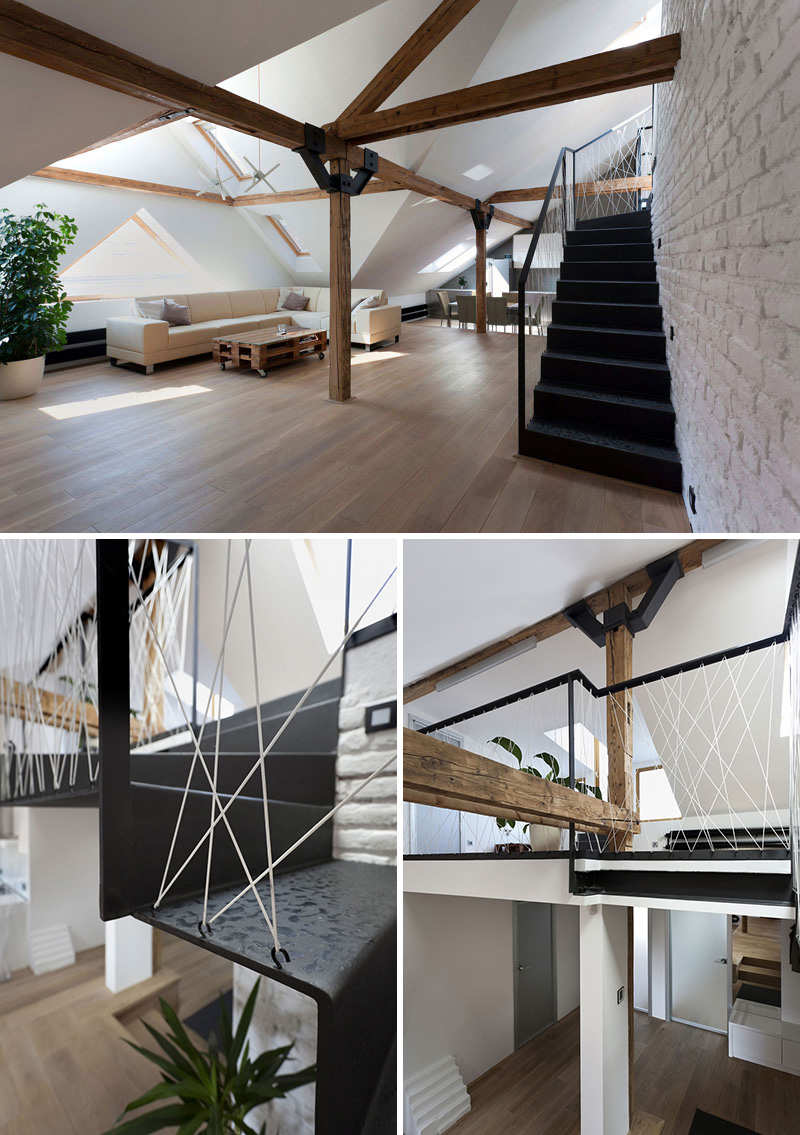 B² Architecture designed this loft in Prague, Czech Republic. Photography by Alex Timpau.
---
4. The black metal staircase in this hotel is made more playful and safer thanks to the turquoise elastic rope woven throughout the banisters.
---

Roman Vrtiška and Vladimír Žák designed the Moods Boutique Hotel in Prague, Czech Republic. Photography by Filip Šlapal.
---
5. Colorful rope, black steel railings, and concrete angular stairs give this staircase a contemporary look and make sure that those going up and down are always safe.
---

mo+ architekten designed this home in Frankfurt, Germany. Photography by Heiko Messerschmidt.
---
6. At the top of these stairs in this modern home, blue thin ropes have been added to create a safety barrier and a delicate design feature.
---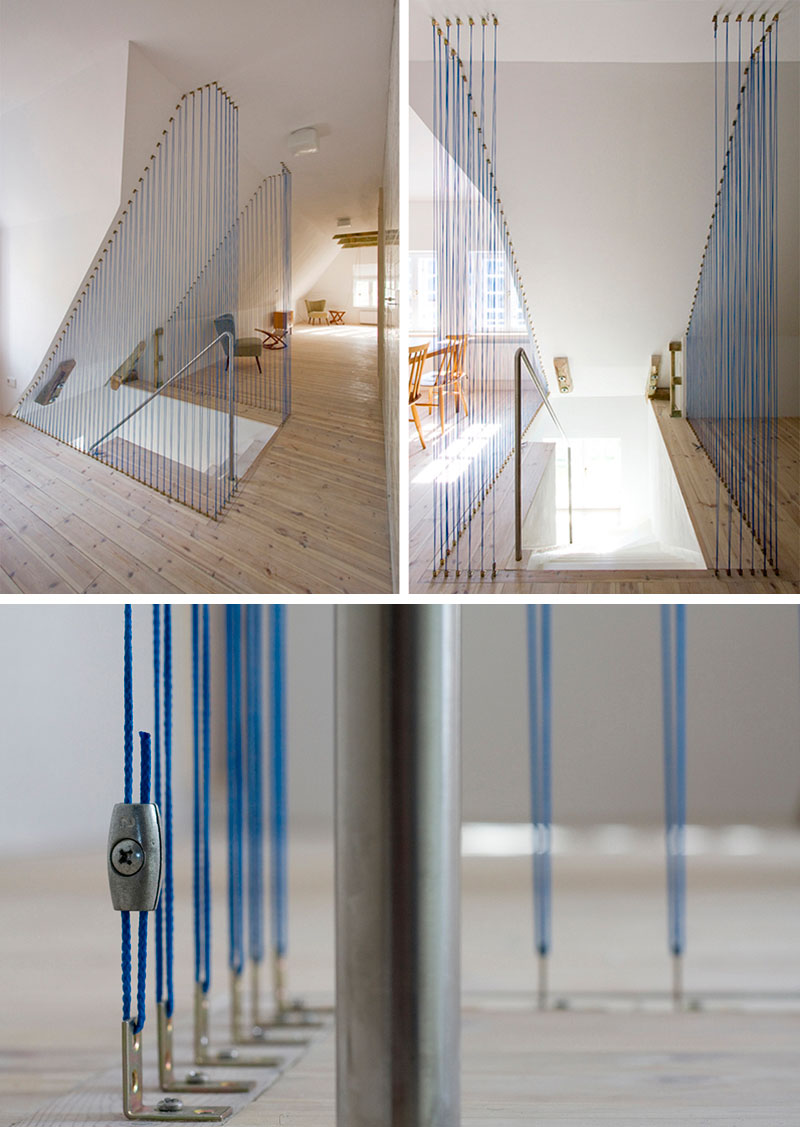 ---