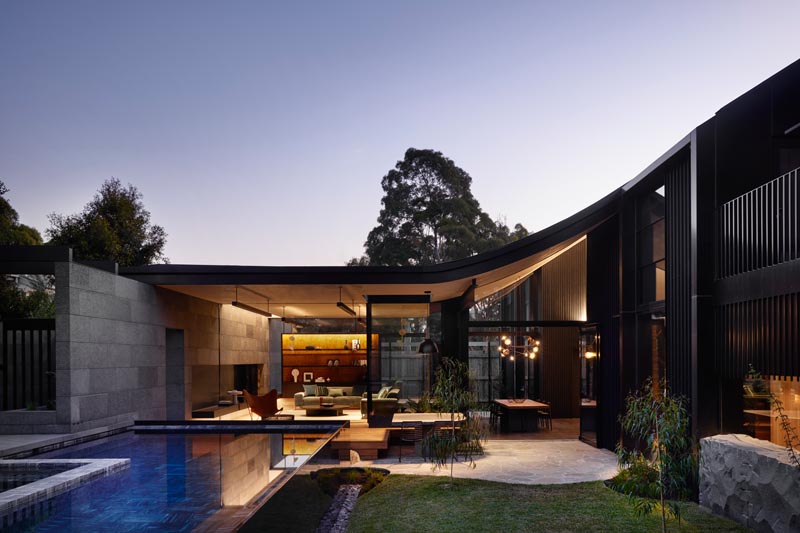 Architecture and interior design studio Splinter Society, has designed a new house in Northcote, a suburb of Melbourne, Australia, that pays tribute to the rugged beauty inspired by the project site itself, referencing the quarries that once typified the area.

The 'Cornerstone House' features a facade of black steel cladding, and a dozen large rough boulders positioned at key moments throughout the exterior and interior of the home, like the entryway, where they flank either side of the front door. In construction, the cornerstones were first craned onto the site and the structure was then built around them.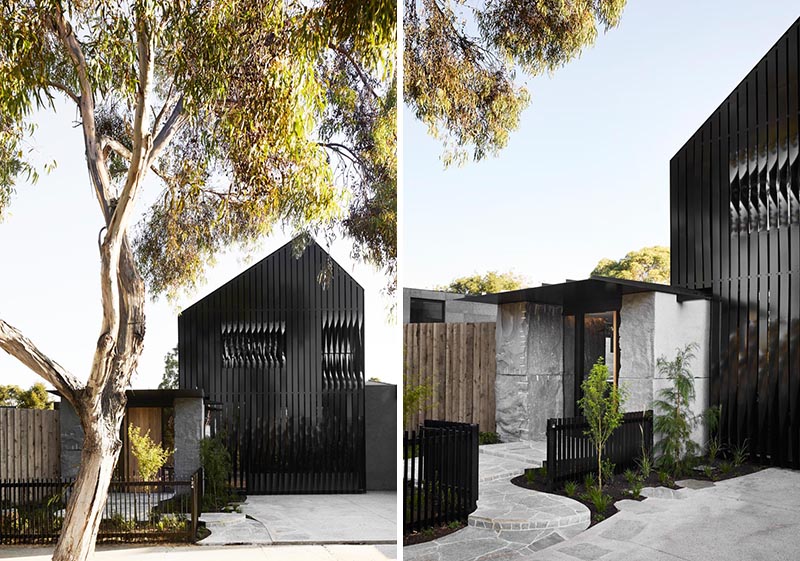 Inside, there's a long hallway lined with blackened timber slats that leads from the front door, through to the open plan kitchen and dining room.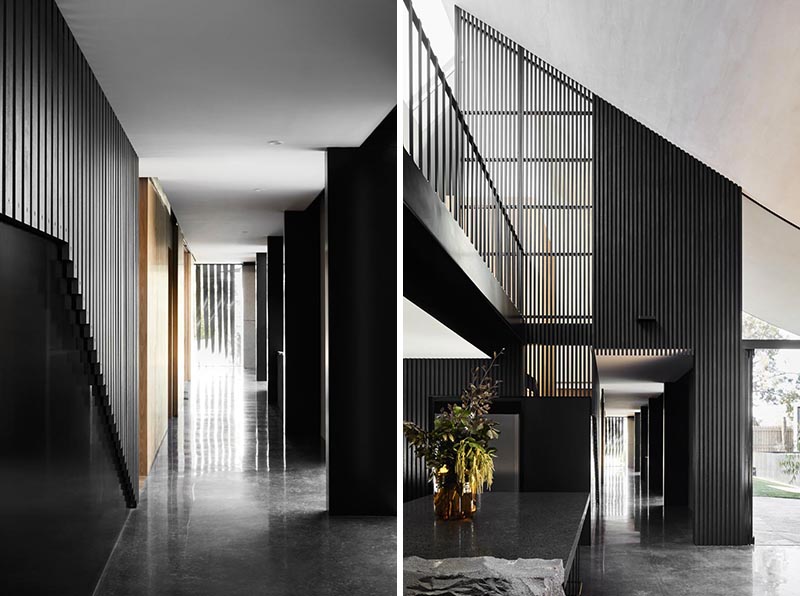 In the kitchen, black cabinets are paired with dark countertops, grey stone, and a rose-tone metal accent.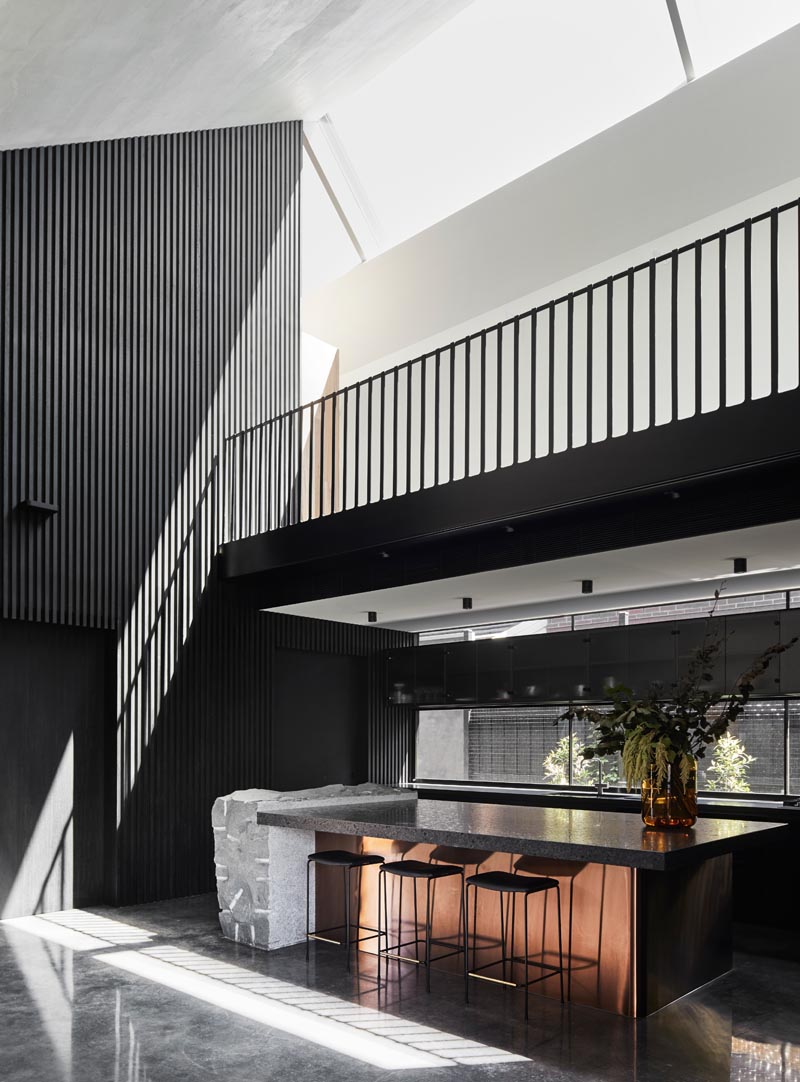 Adjacent to the kitchen is the dining area, with a large sculptural light positioned directly above the wood and black metal table.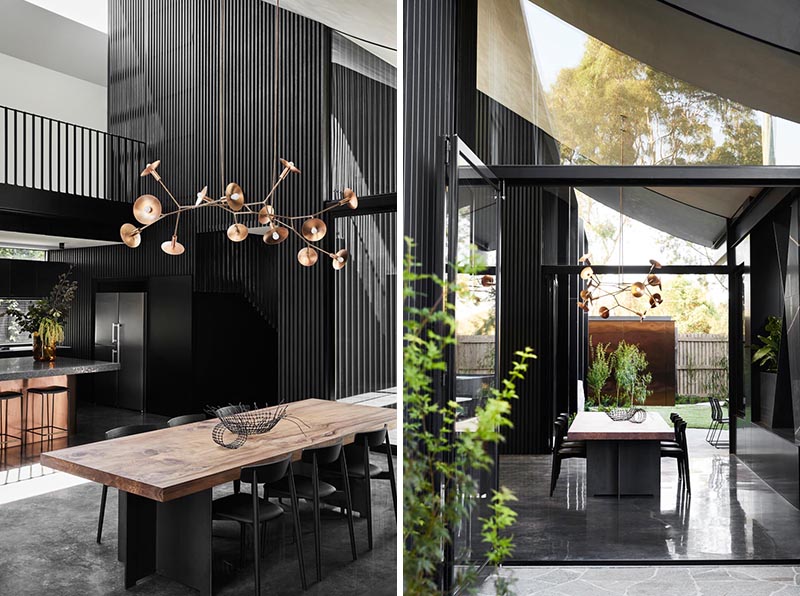 A stone element separates the dining area and the living room, where colorful soft furnishings creating a strong variation in texture and finish. The hearth of the fireplace travels from one side of the living room to the other, and connects to the outdoor space.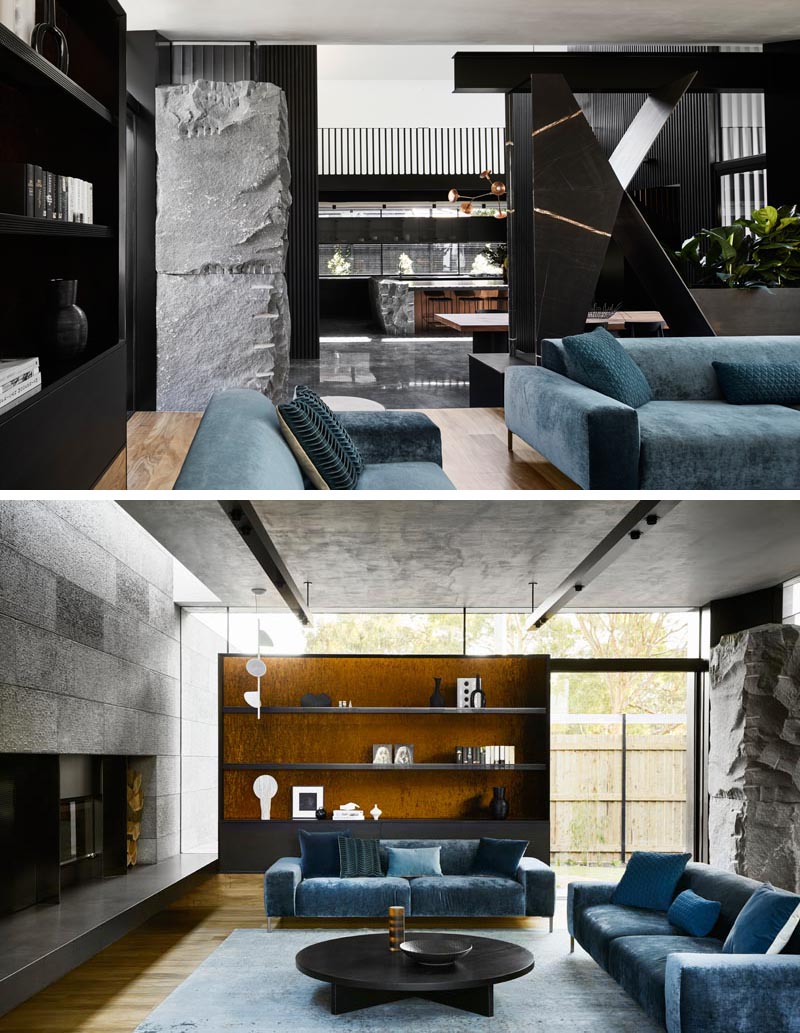 A sliding glass door opens the living room to a wood deck, and outdoor dining area, a landscaped lawn, and a swimming pool.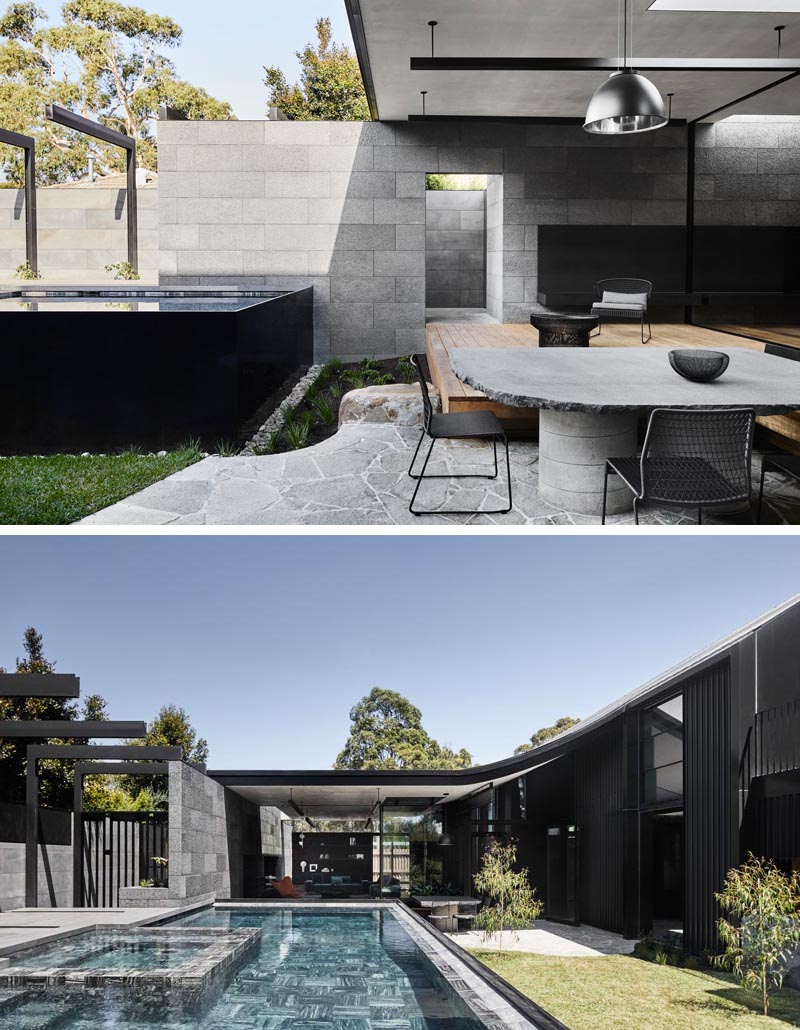 Back inside and in the hallway by the front door, was an opening that provided access to the stairs leading up to the second floor of the home.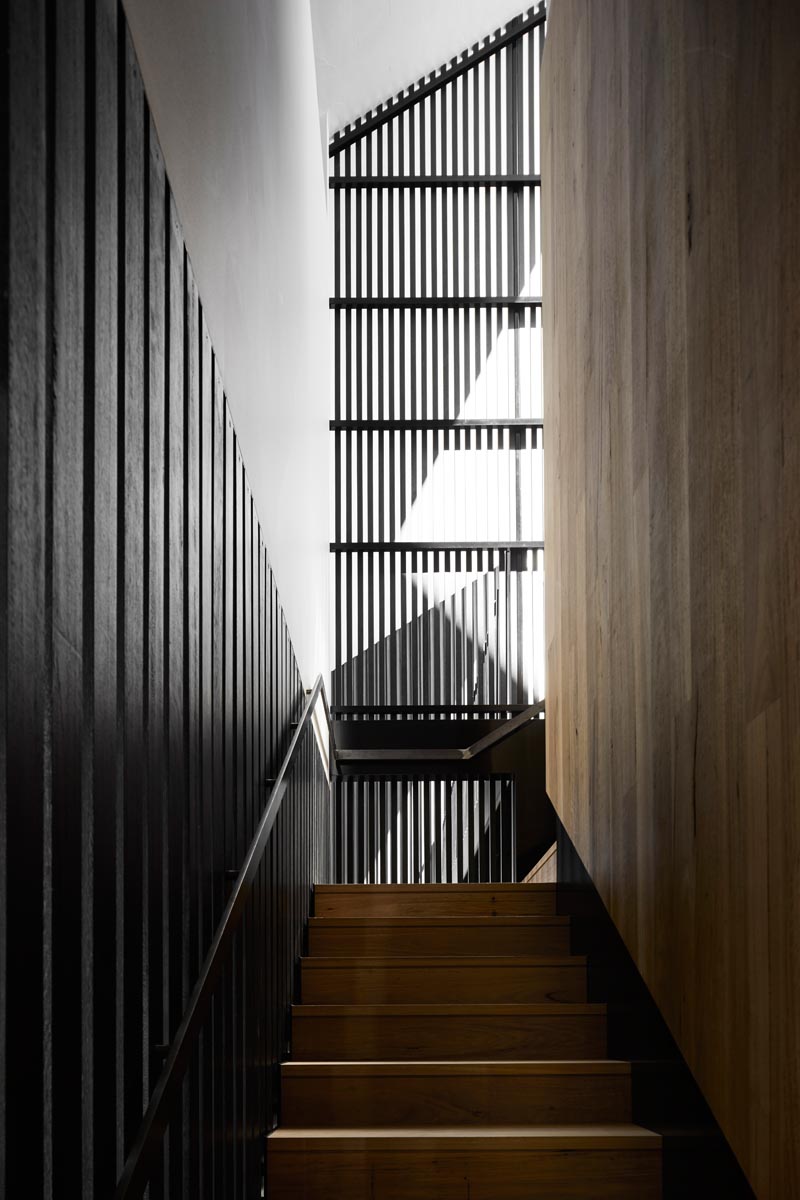 In one of the bedrooms, a wood accent adds a natural touch to the black and white interior.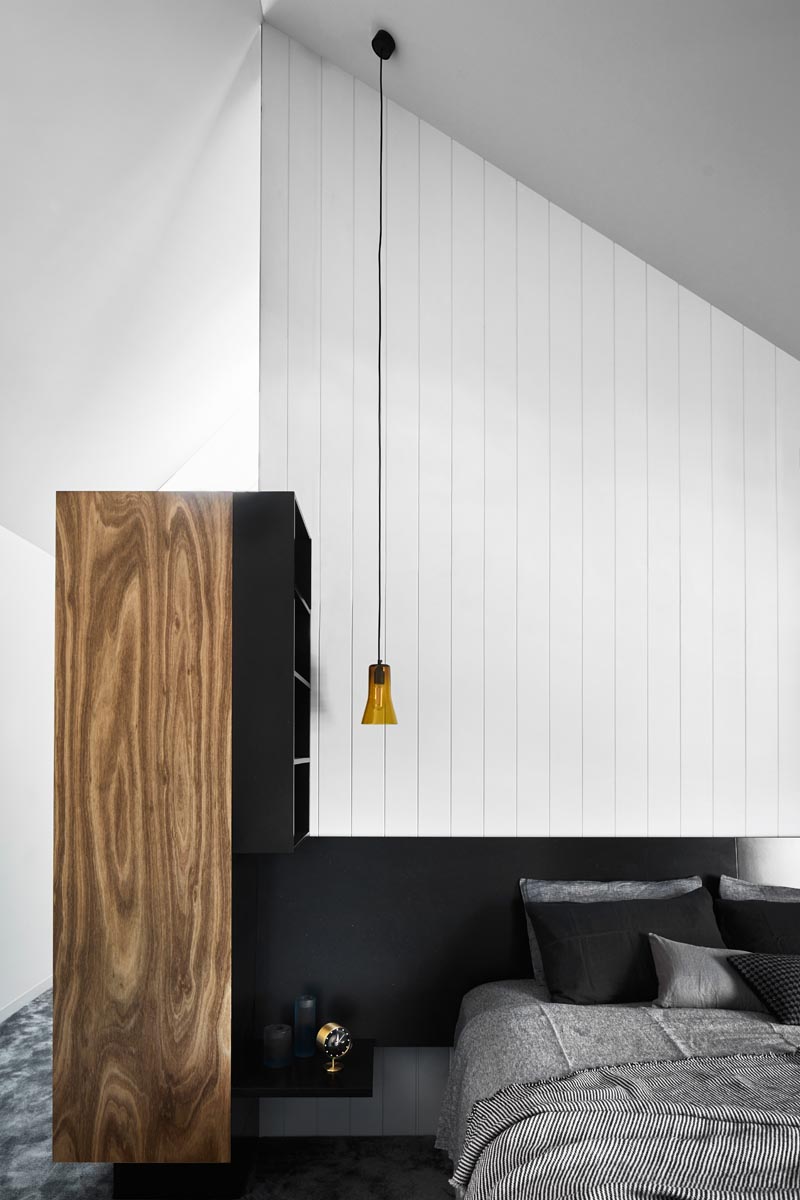 The color palette of the bedroom continues through to the bathroom, with a grey tile laid in opposite directions adding visual interest to the space.