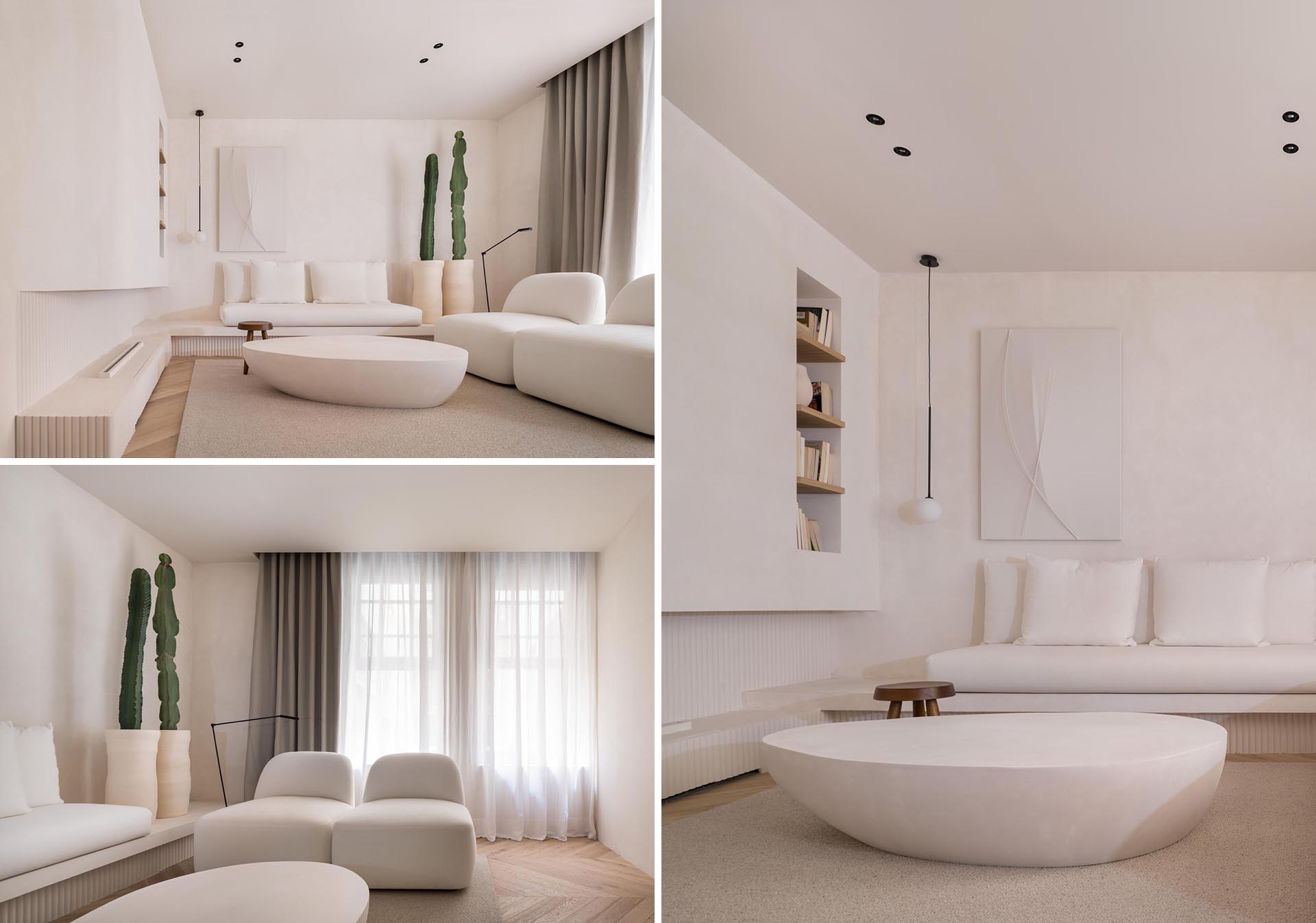 Architect Sofía Oliva has designed 'Blank Canvas', a modern living room as part of an exhibition at Casa Decor, an interior design event held once a year in Madrid.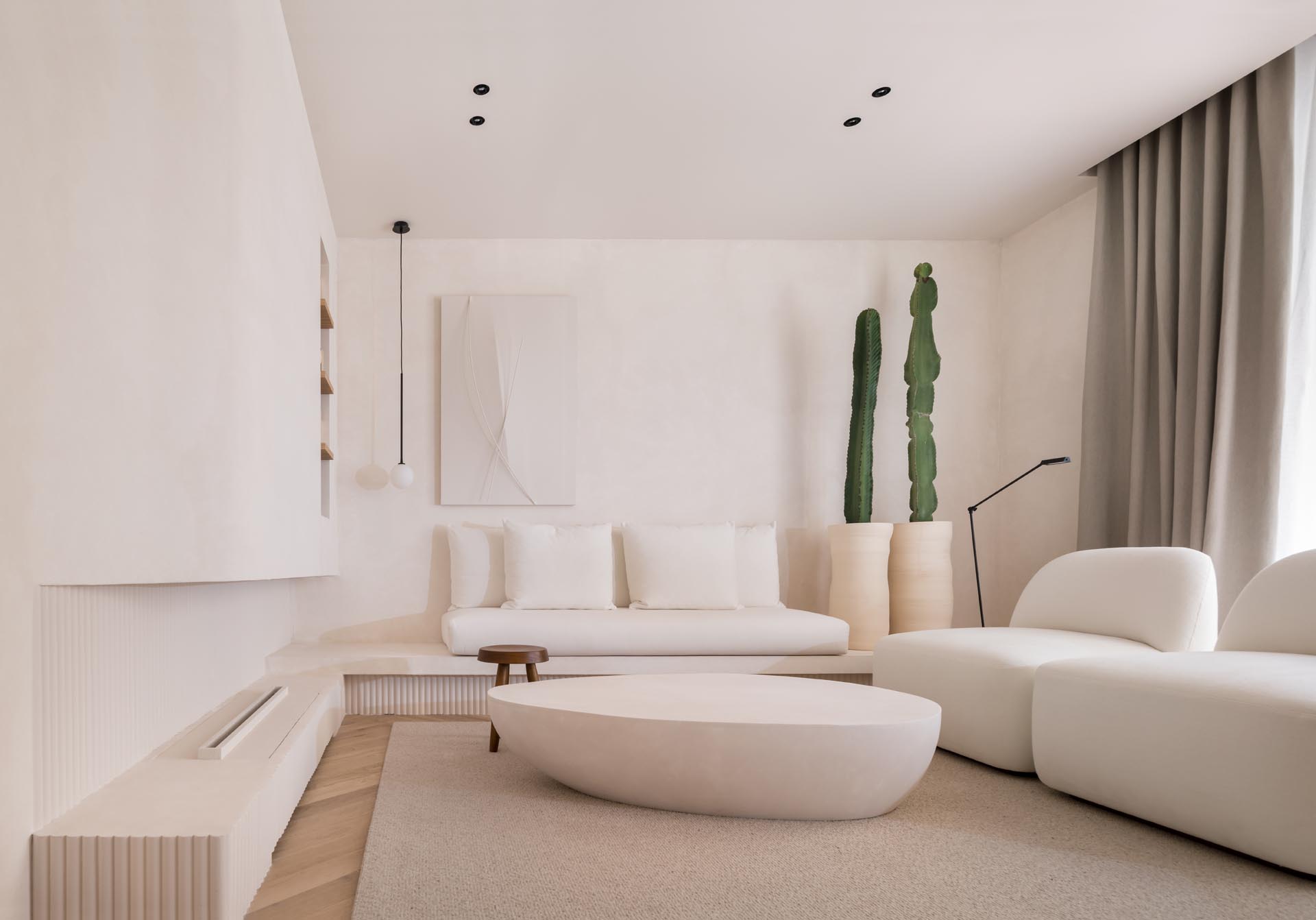 Inspired by Feng Shui and harmonious design, the living room has a simple white color palette that creates a calm environment with a modern flair.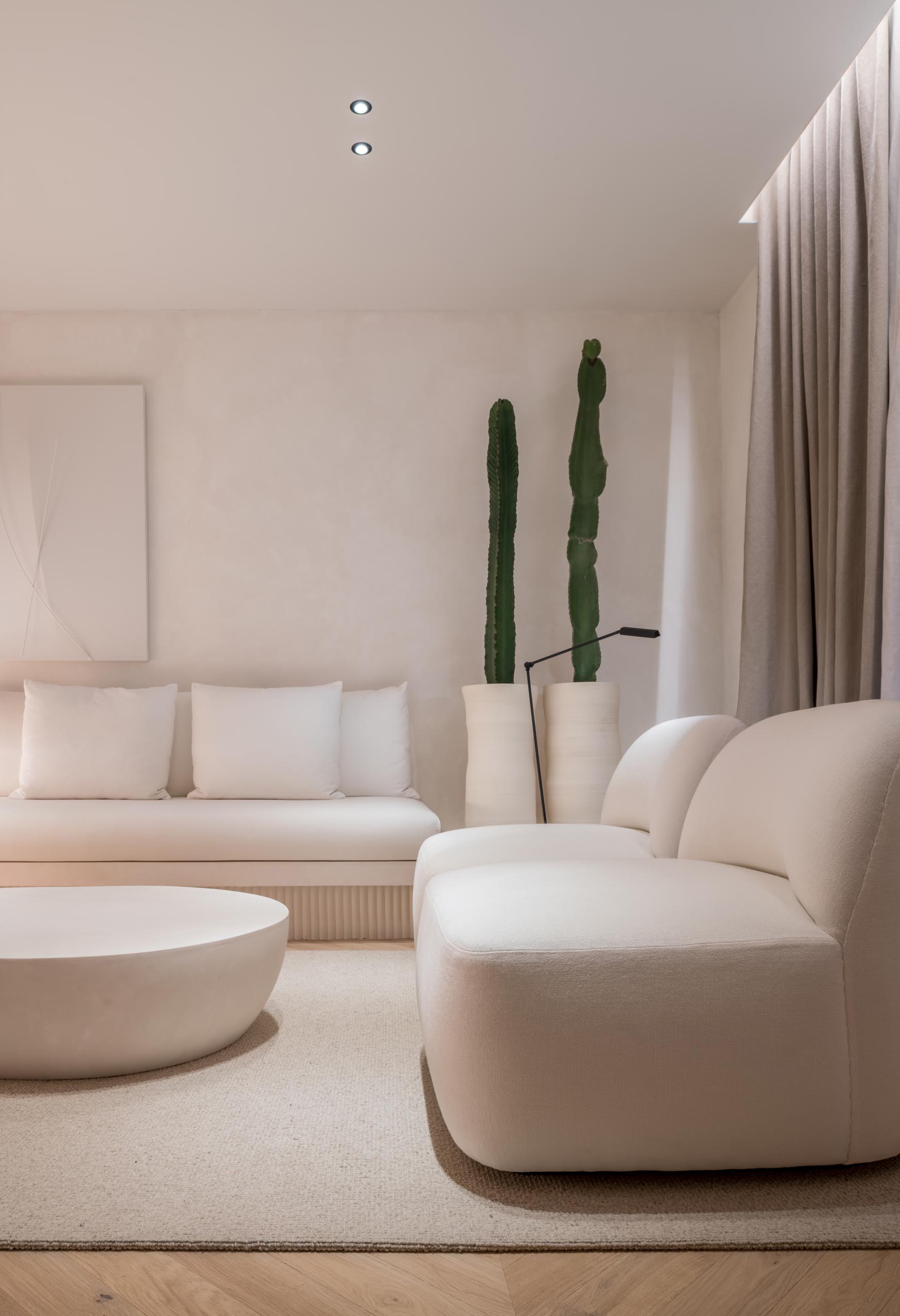 The white tones are used in the space to achieve greater luminosity, while materials like wood, natural fabrics, stone, and plaster, have all been included.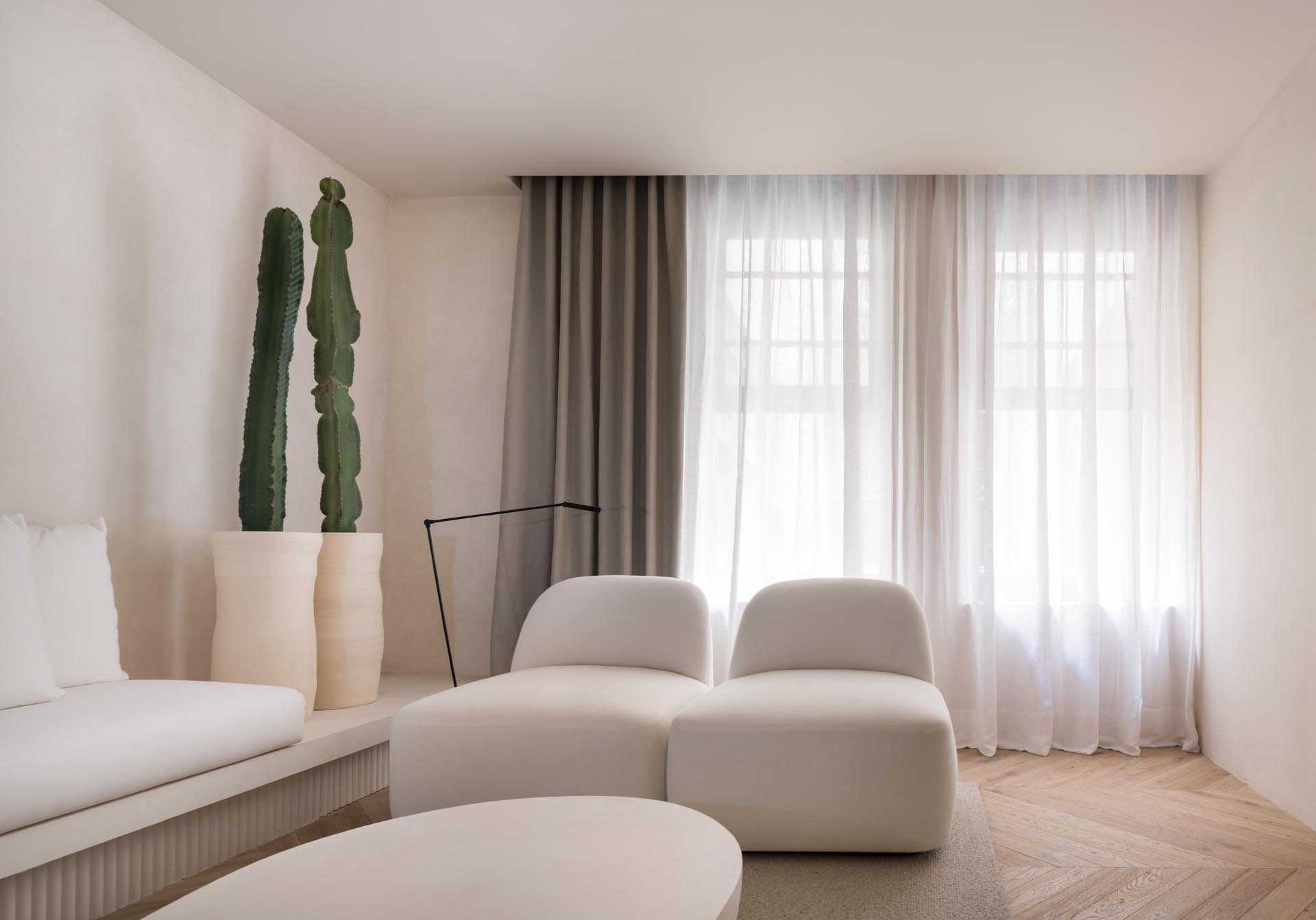 The rounded edges of the furniture create a softness to the room, while the wood floor and tall green cactus add a natural element.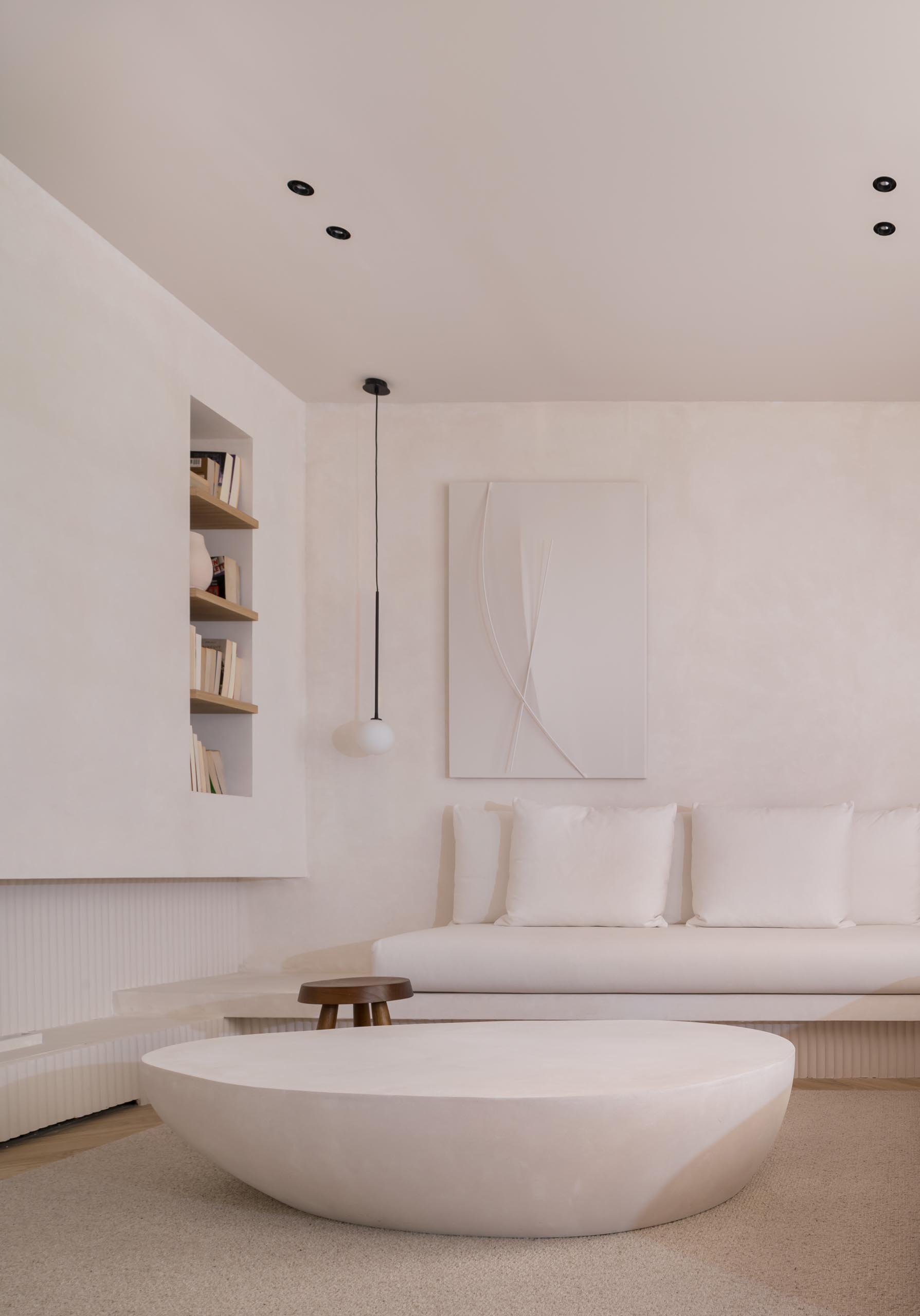 The sofa has been built on a platform, while a recessed nook with wood shelves has been built into the wall adjacent to it.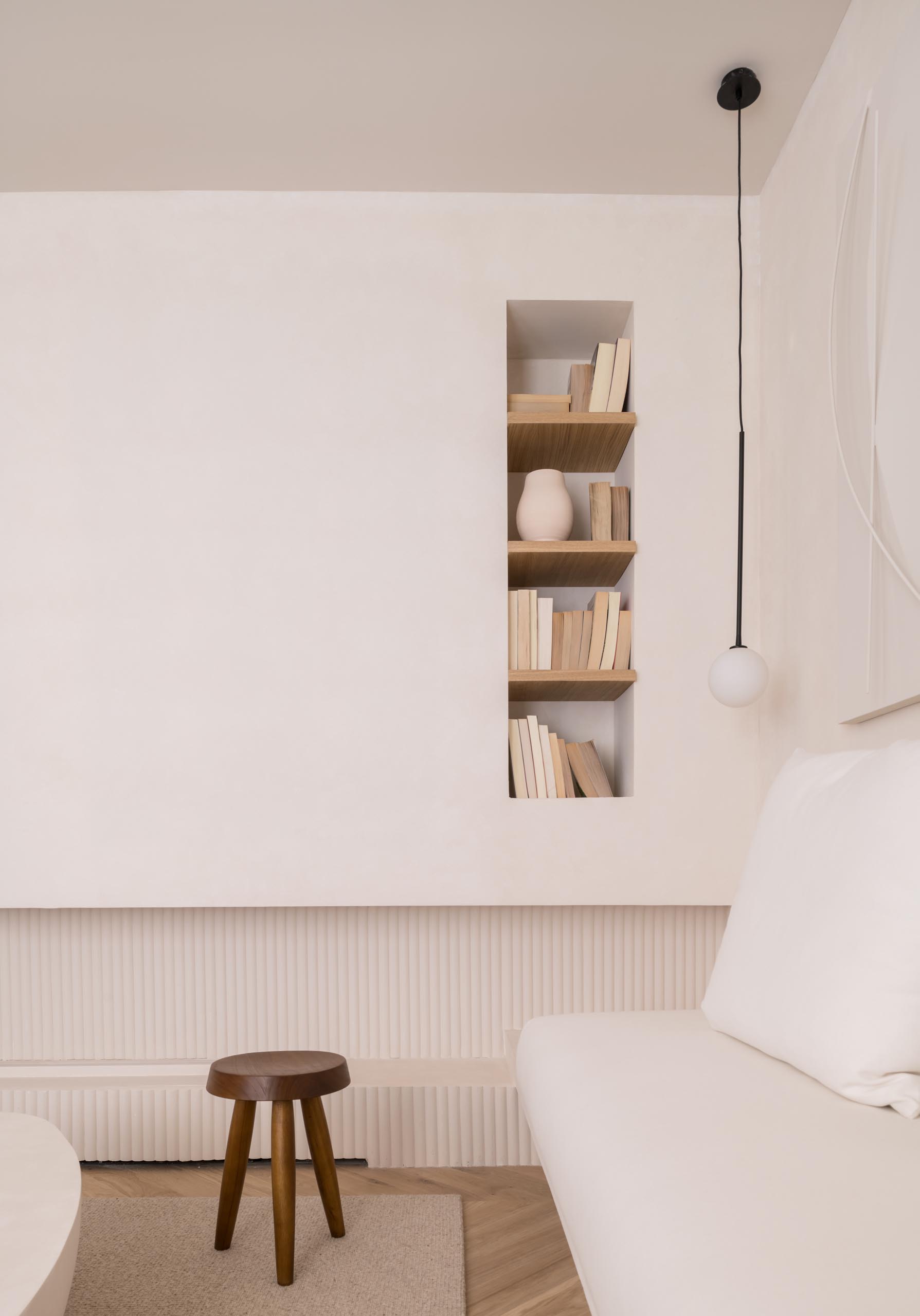 A single pendant light hangs from the ceiling in the corner, while recessed lights are located in the ceiling.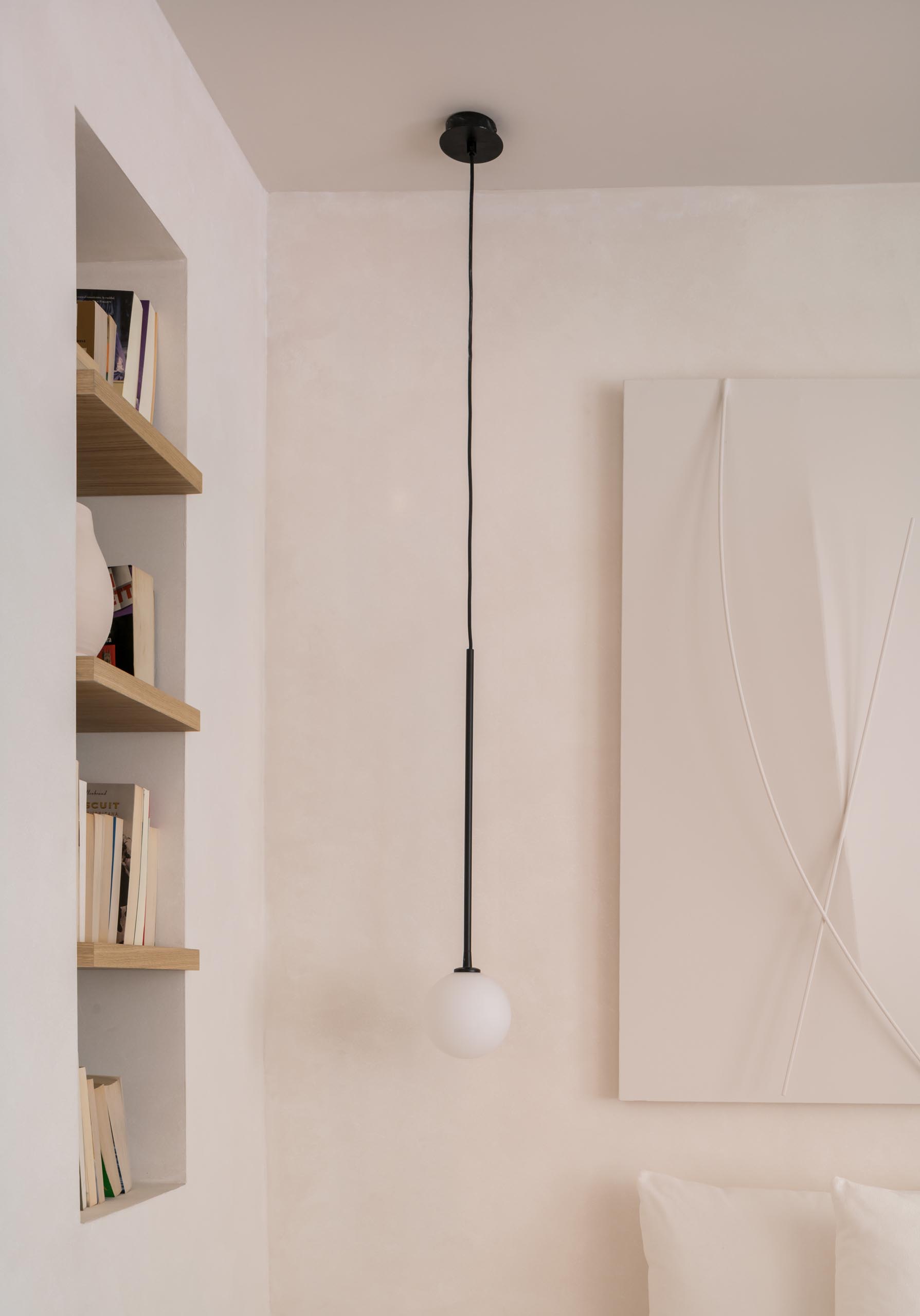 The living room also includes a fireplace located in front of a textured wall, highlighted with hidden lighting.