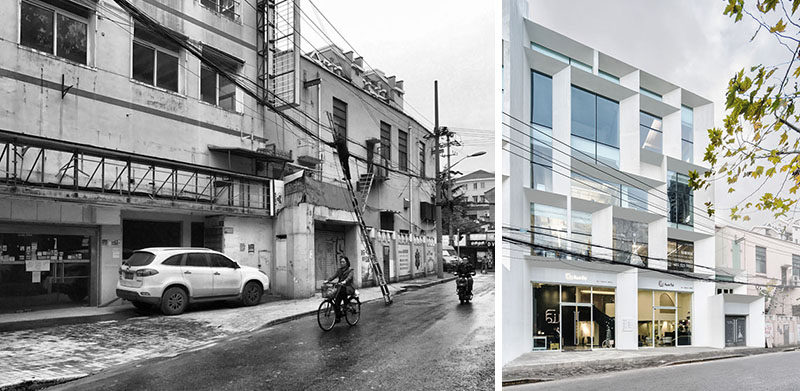 Lacime ARCHITECTS has transformed a property with several run down buildings in Shanghai, China, and changed it into a bright and welcoming office building.
Here's what the building looked like before…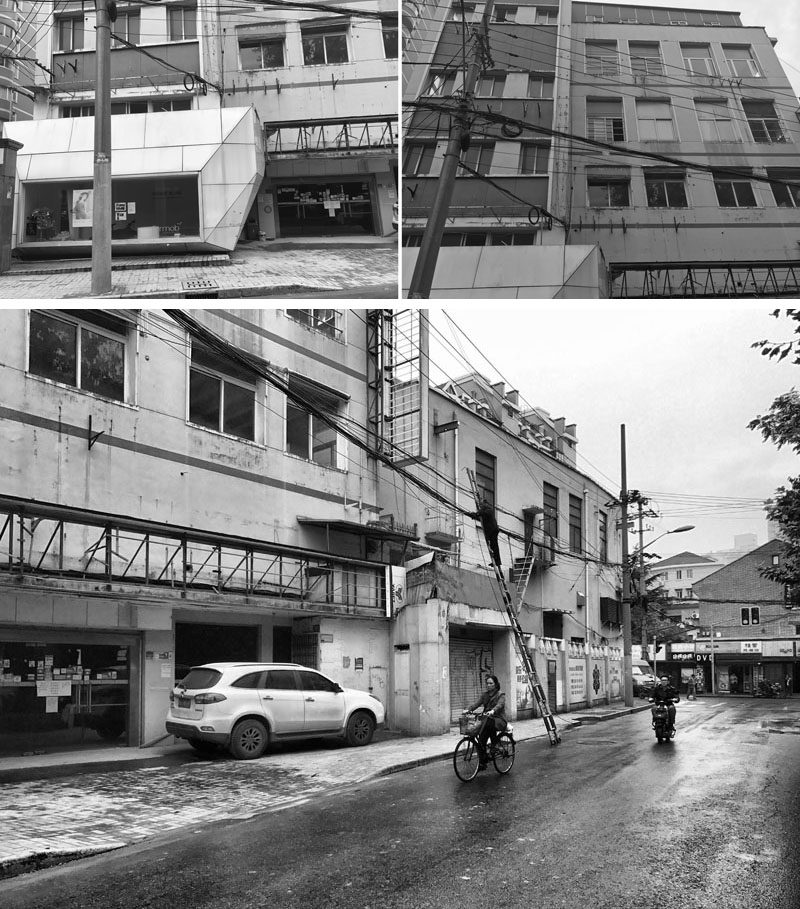 ---
The architects explain that the reconstruction project was to have a "P.U.R.E." quality in design (P: peaceful, a peaceful palace in the city; U: urban, urban is the background; R: regeneration, give the old building a new appearance; E: ecology).
---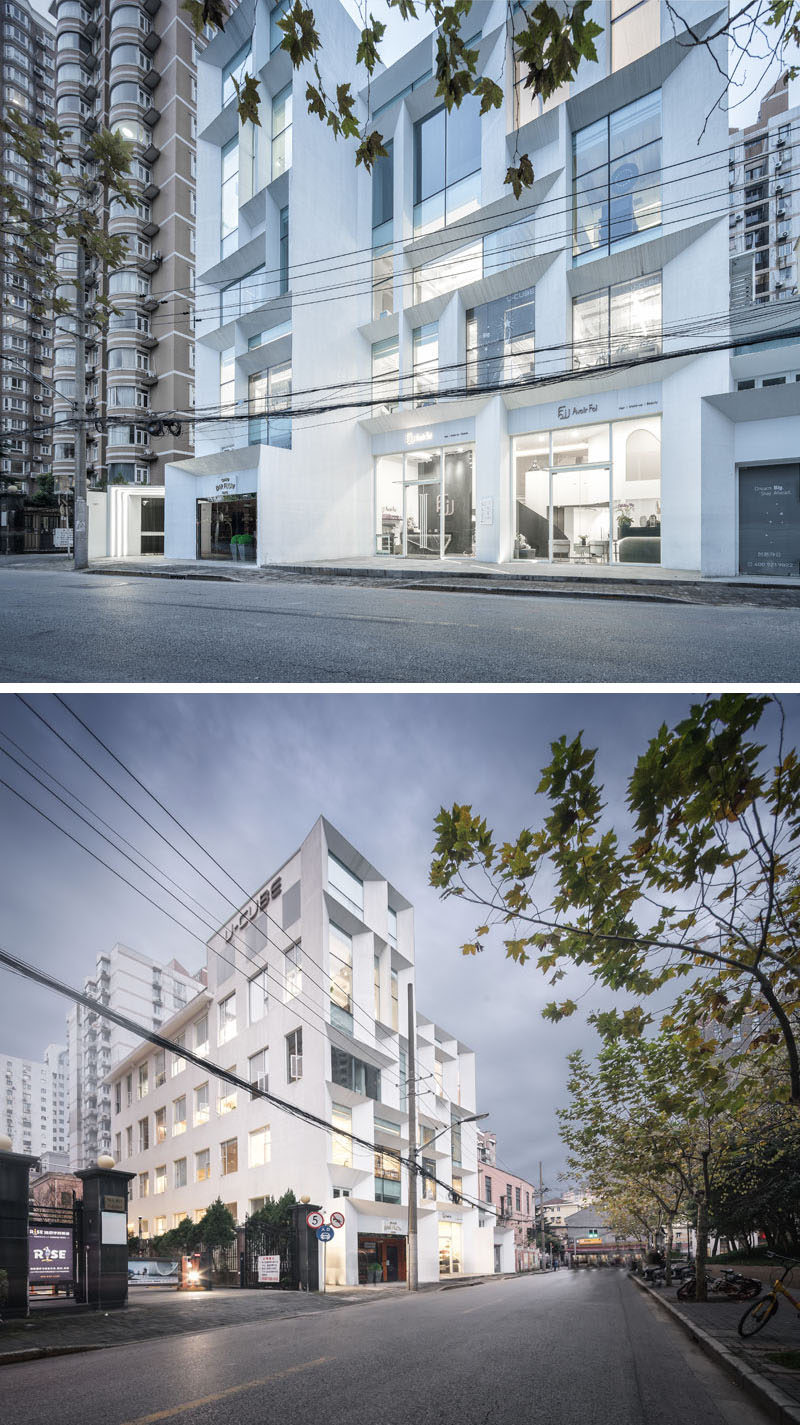 ---
The simple white exterior of the building features angled frames, and is like a beacon of light for the surrounding neighborhood.
---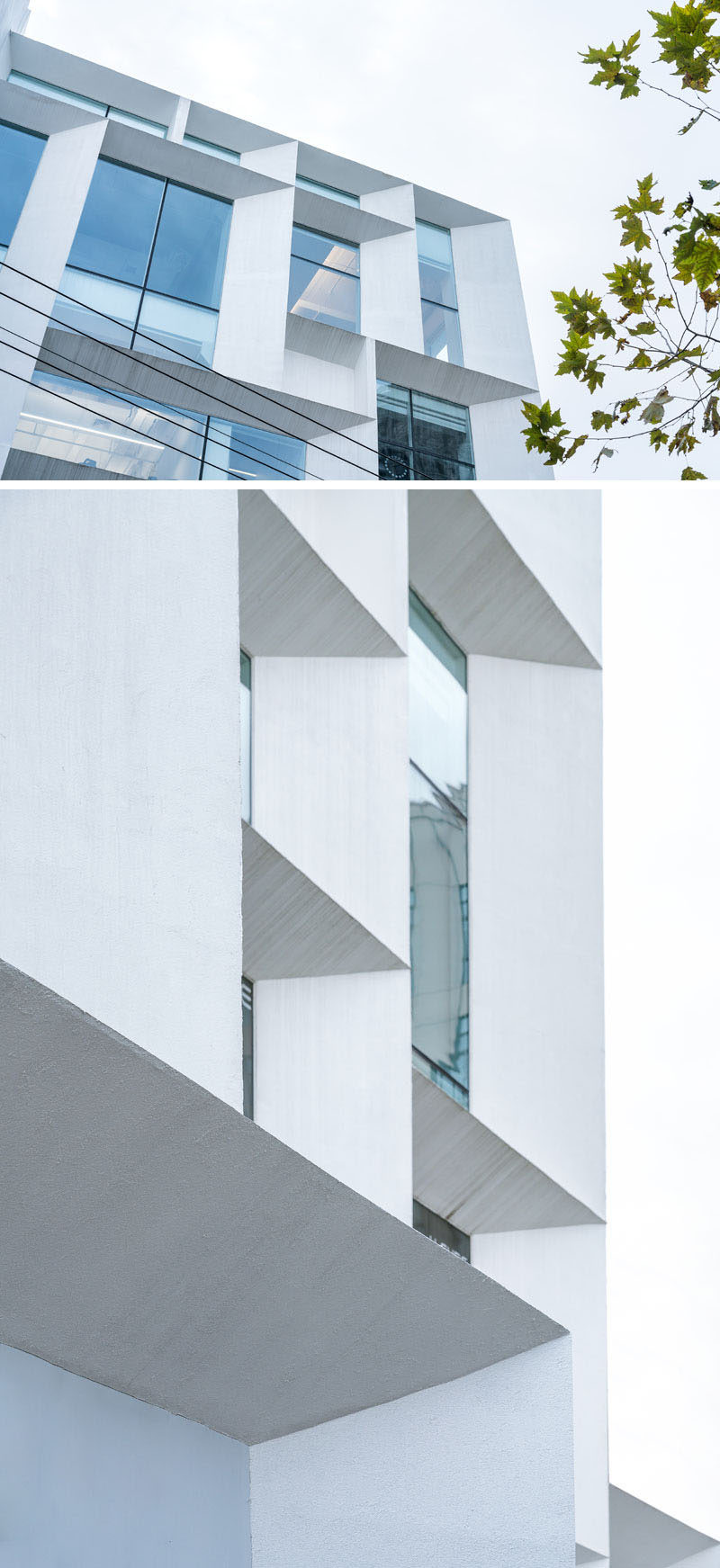 ---
Other design elements add even more light to the building. In the side alleys, what  were once a dark and uninviting spaces, have been transformed into bright alleys with hidden lighting.
---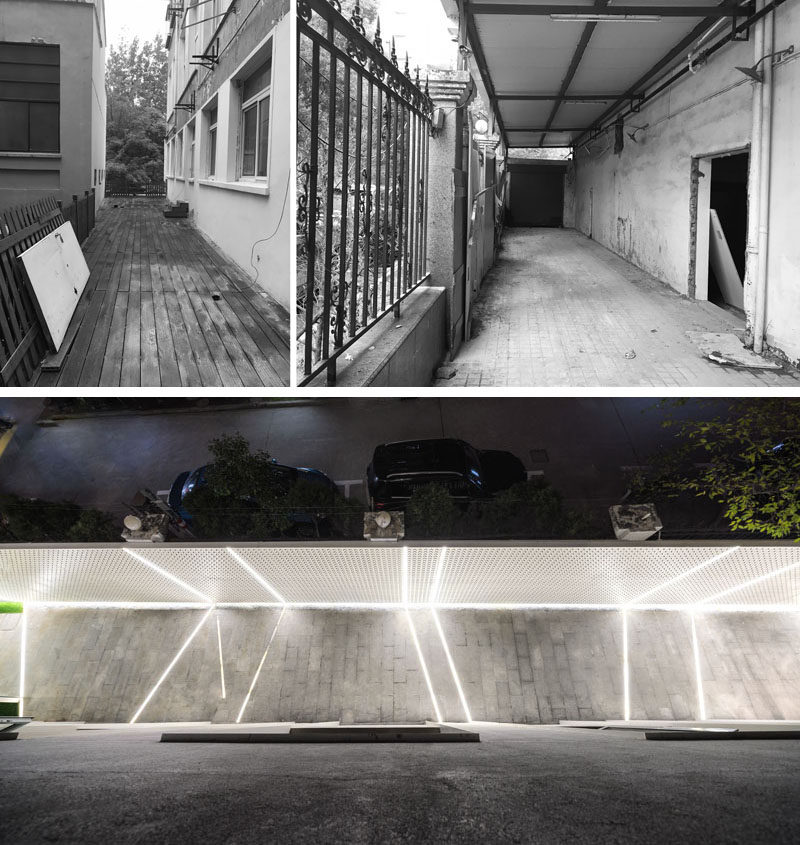 ---
The lighting runs from the building, across the ground, and up onto a decorative fence.
---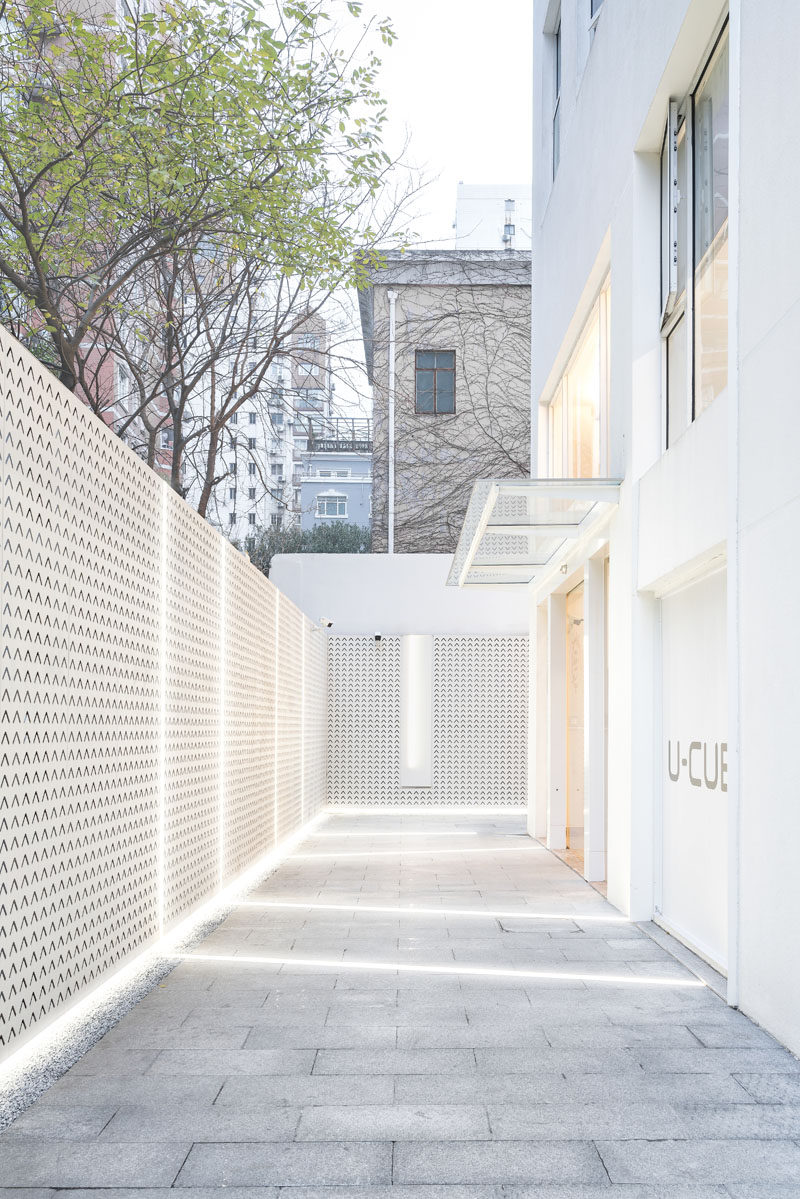 ---
The decorative fence also has hidden lighting beneath it, that guides visitors around the property.
---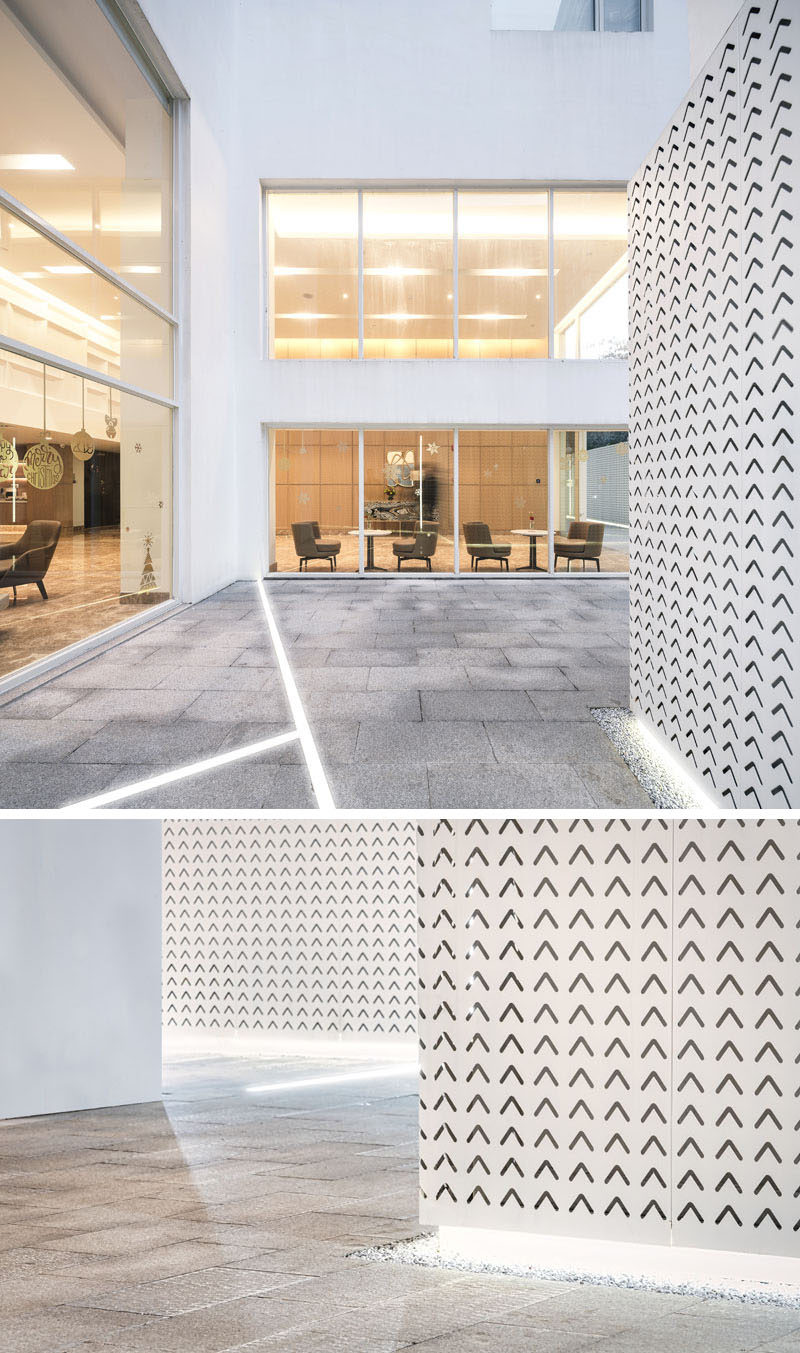 Before photography by Lacime ARCHITECTS | After photography ©zhangqianxi
---