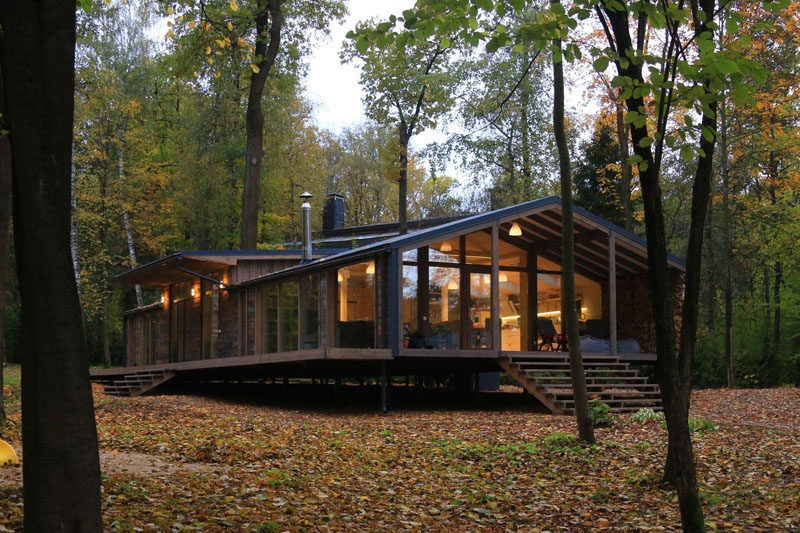 BIO-architects have designed this rustic modern house for a young family that wanted to live next to Pirogovo lake, in the suburbs of Moscow, Russia.
Due to the clients requirements, the house was custom designed by expanding the architects modular design, DublDom.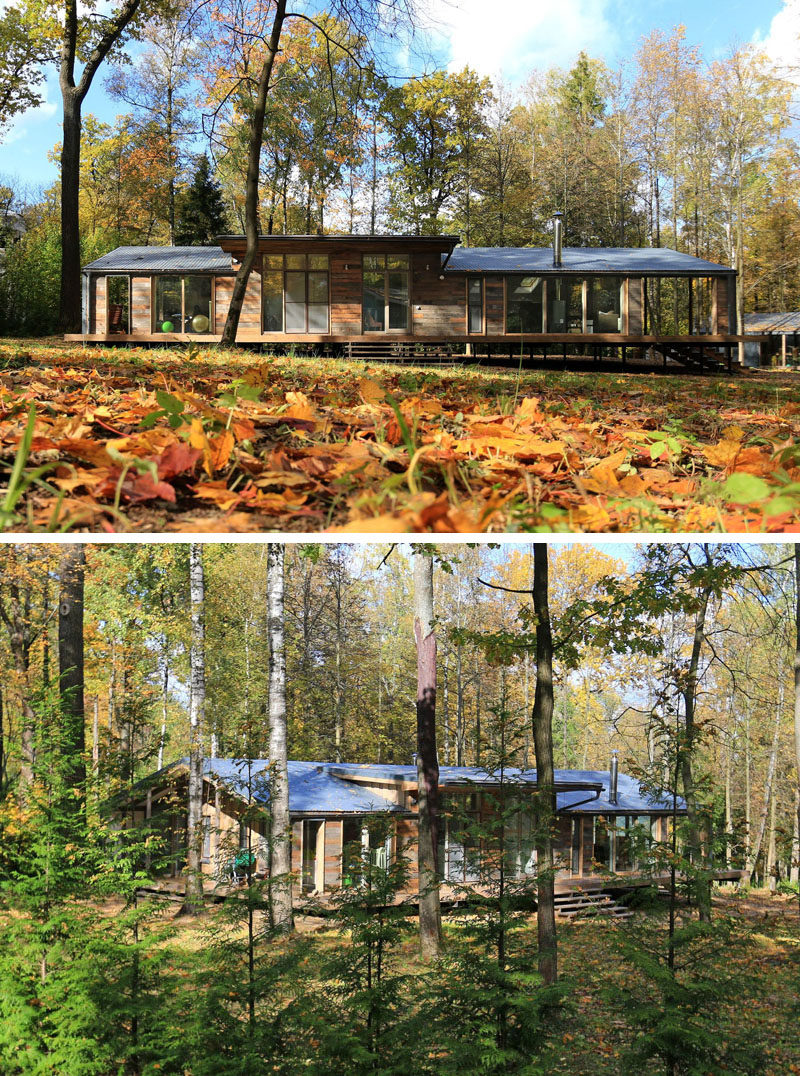 ---
The house has metal framing combined with barn board and glass to create a look that fits in with the surrounding environment.
---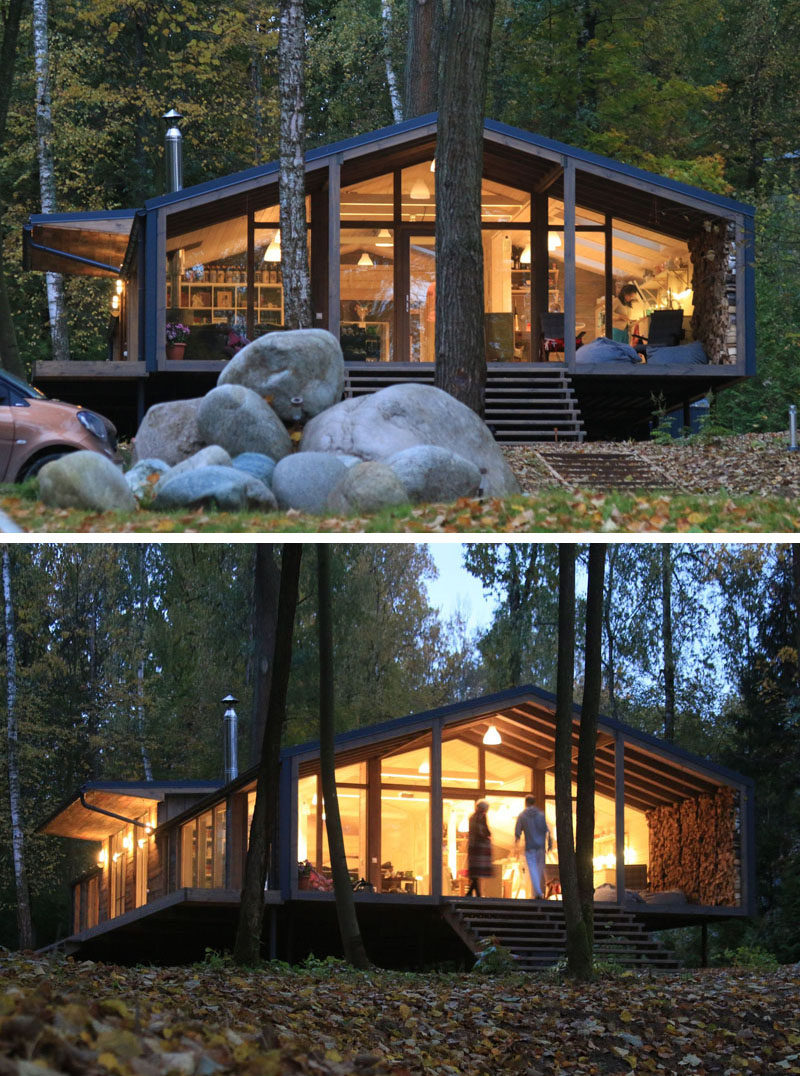 ---
Stepping into the house, you can see that the interior, designed by Anastasia Sokolova, is covered in pine that's then been painted white. The main area is an open floor plan and rugs in different colors help to define the living and dining areas.
---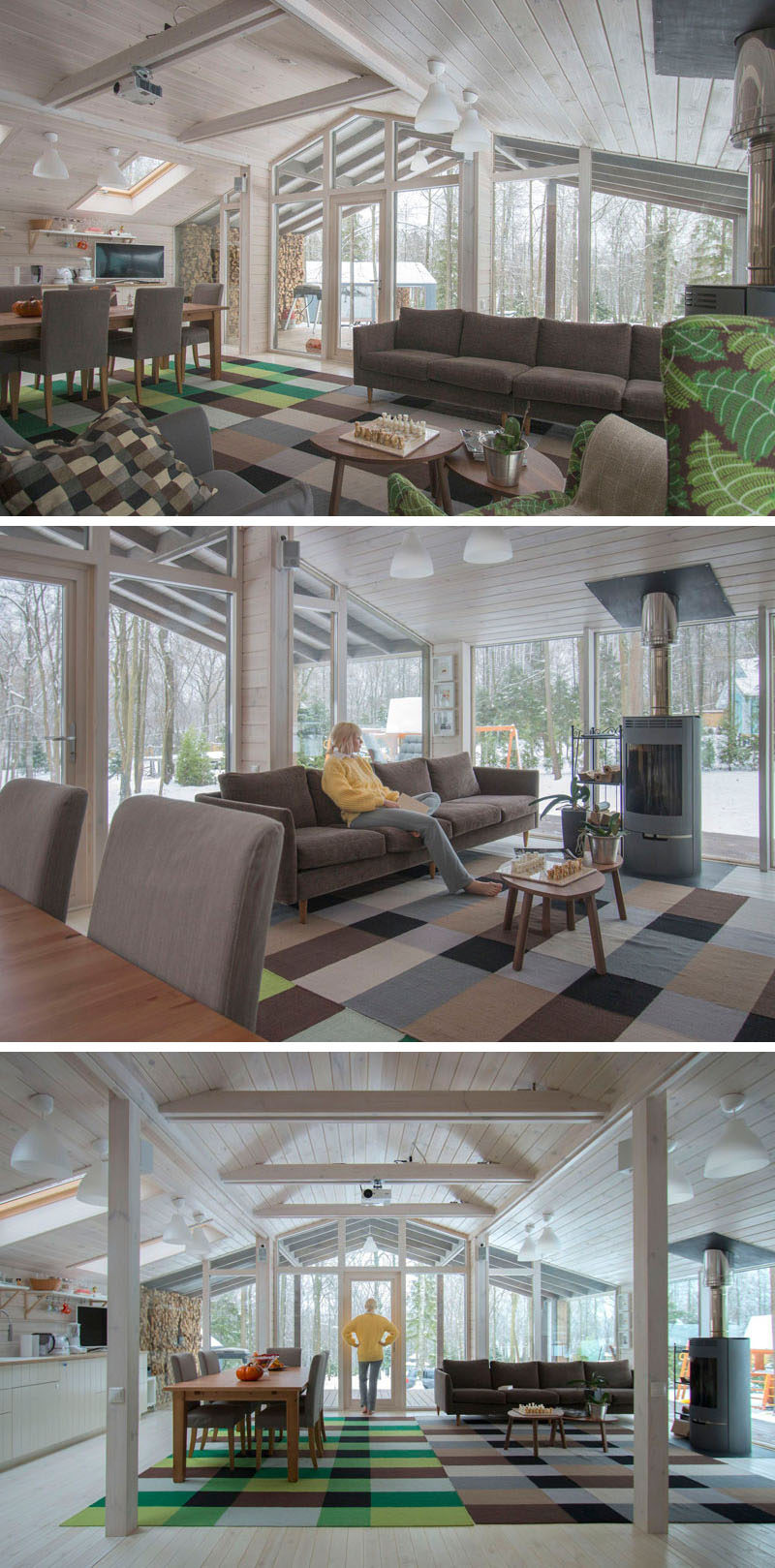 ---
Next to the dining area and alongside one wall is the kitchen. Light wood cabinets line the wall, while skylights flood the area with natural light.
---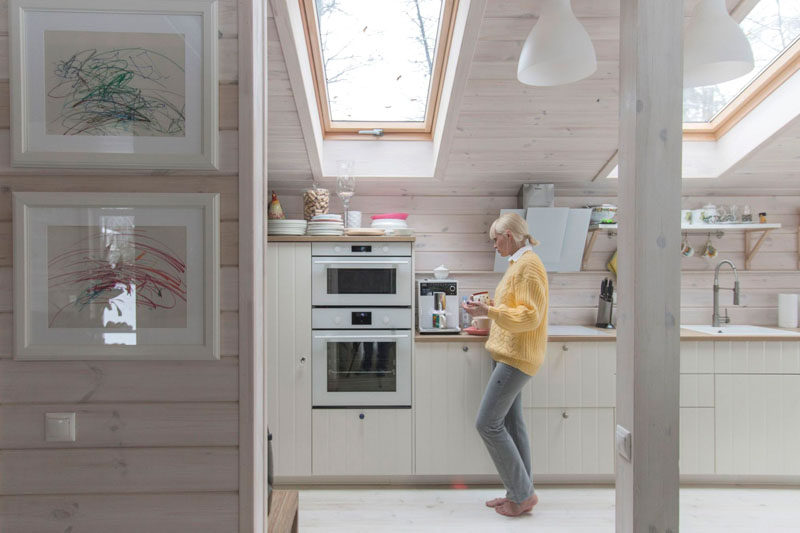 ---
Off the main living and kitchen area is the hallway that leads to the main bedroom with an ensuite, a kid's bedroom, and a guest bedroom as well as a storage room and second bathroom.
---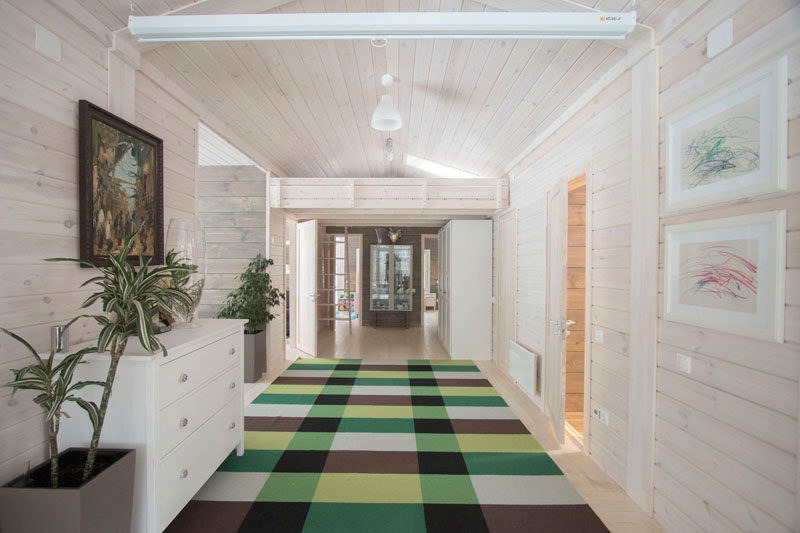 ---
Here's a look at the floor plan of the home, which took about 10 days to install with minimal disruption to the site and the environment.
---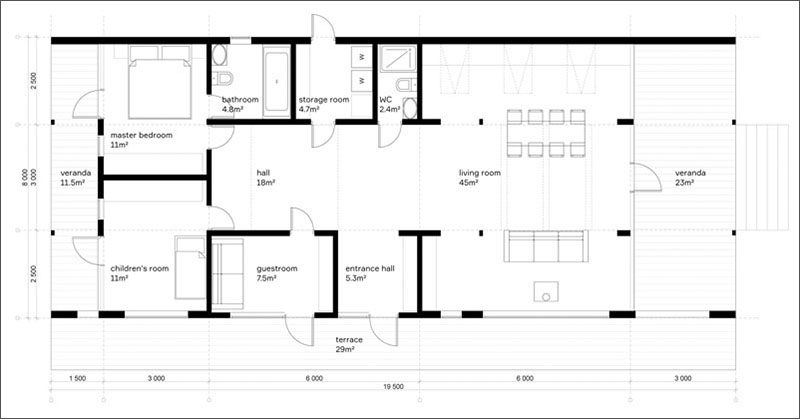 ---