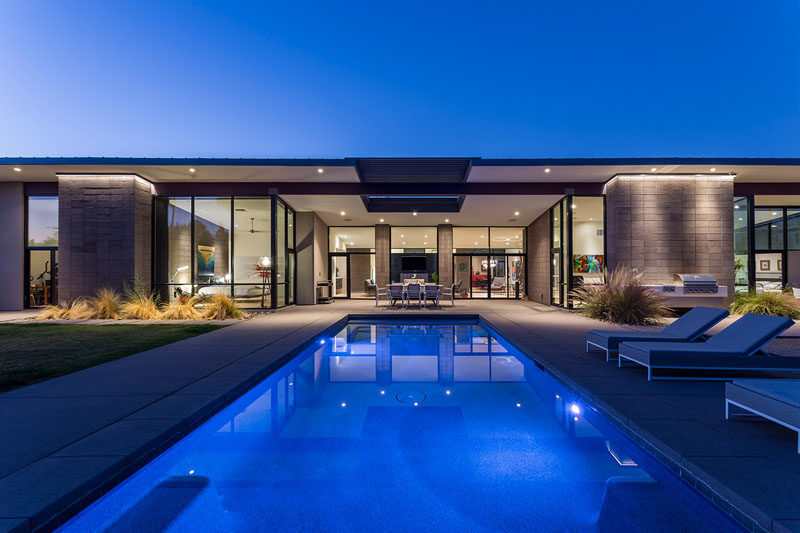 Koss design+build has recently completed the Arroyo House, a new home at the base of Camelback Mountain in Arizona.
The house has a butterfly roof that appears to float over the home and defines its distinctive design. By tilting the roof, it opens the home out to the surrounding views, while the long overhangs help to provide shade from the intense Arizona sun. It also facilitates the collection of rainwater, and provides an angled surface for solar panels.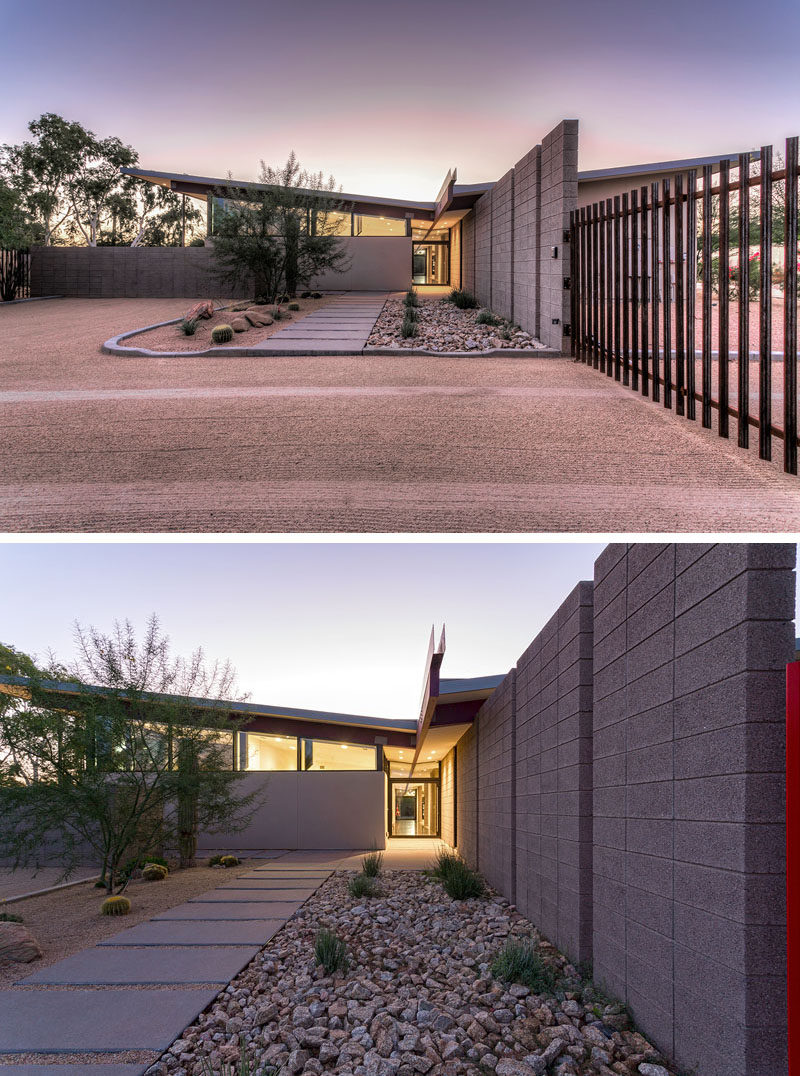 ---
At the rear of the house is a swimming pool and outdoor dining area, that are both centered on a two-sided fireplace element.
---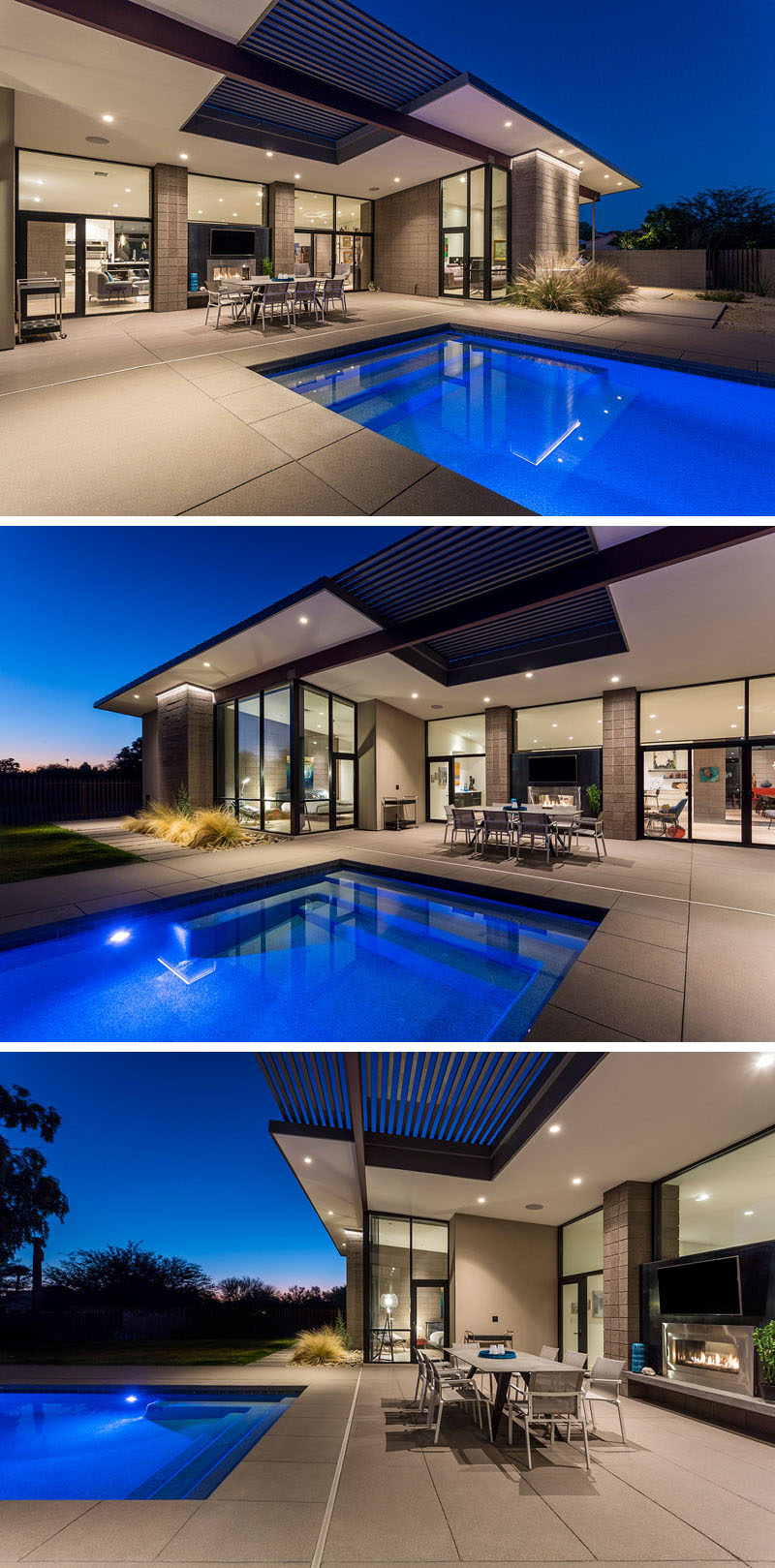 ---
The material palette throughout the home includes exposed beams, sandblasted block, concrete, stucco, wood floors, and glass.
---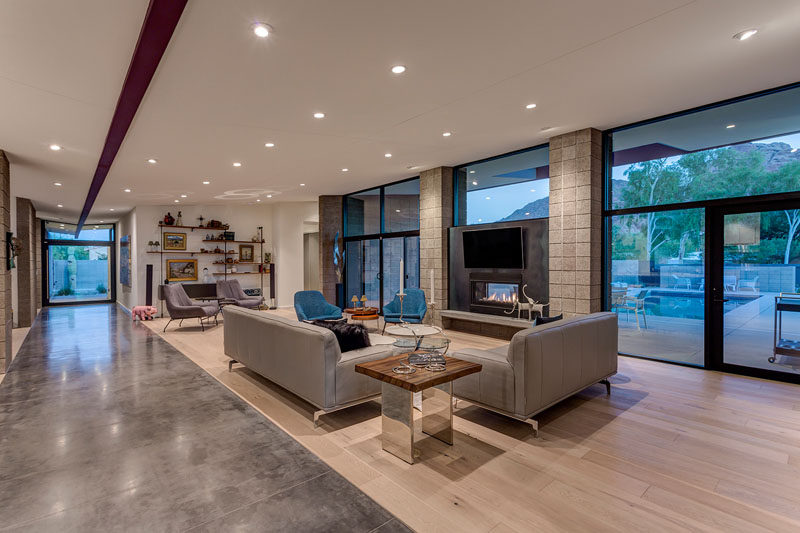 ---
Opposite the living room is the kitchen, that's designed around a central island, and has a combination of white and dark wood cabinets giving the kitchen a modern but classic feel.
---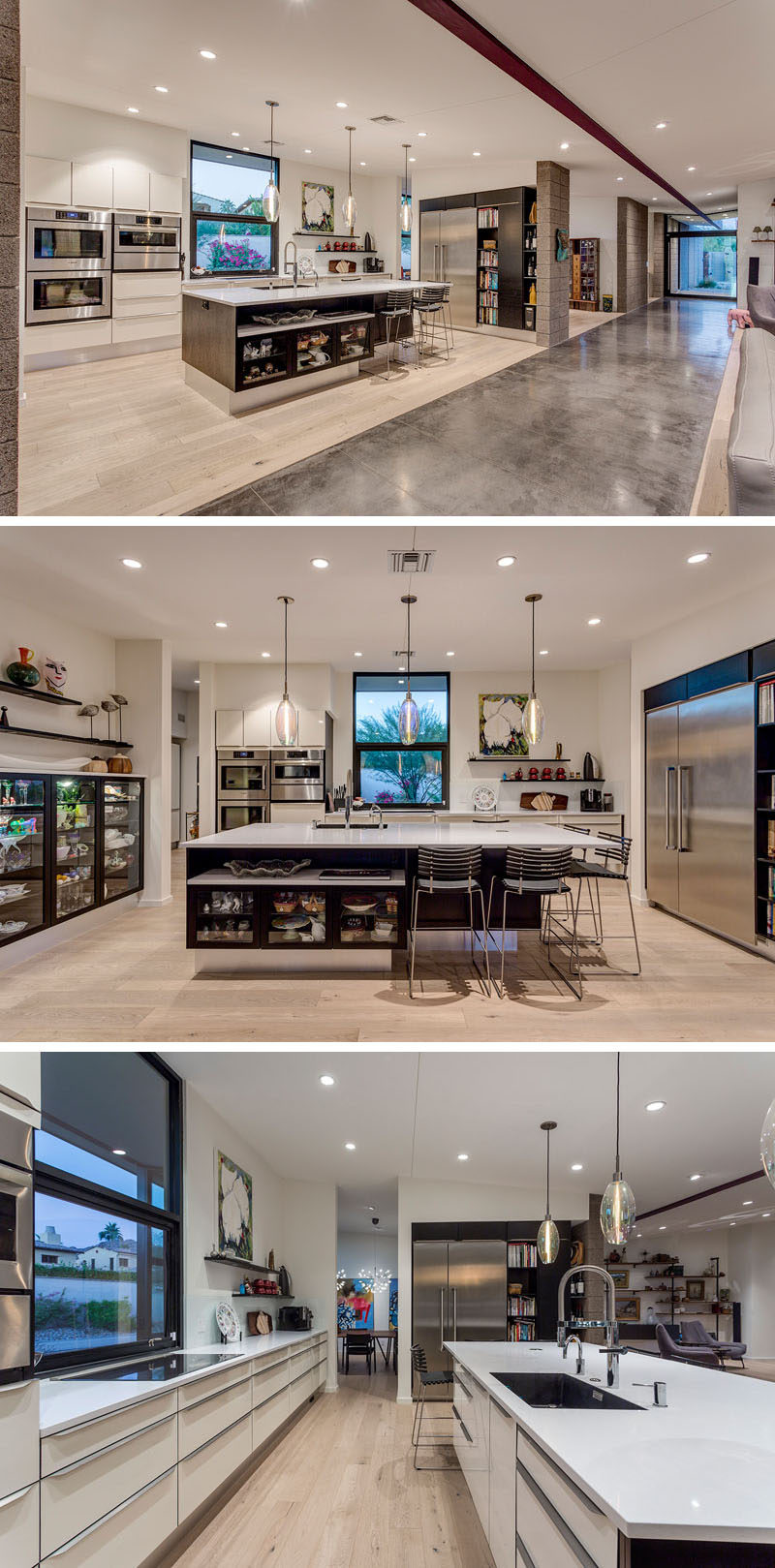 ---
A custom Danish dining room table and elegant light fixtures help define the formal dining room, that's located just off the main living and kitchen space.
---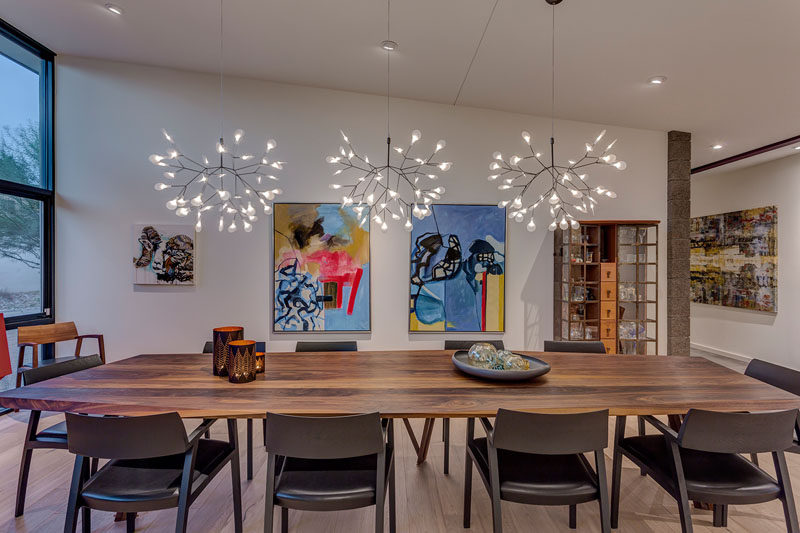 ---
Art is featured all through the home and is often emphasized in the hallways.
---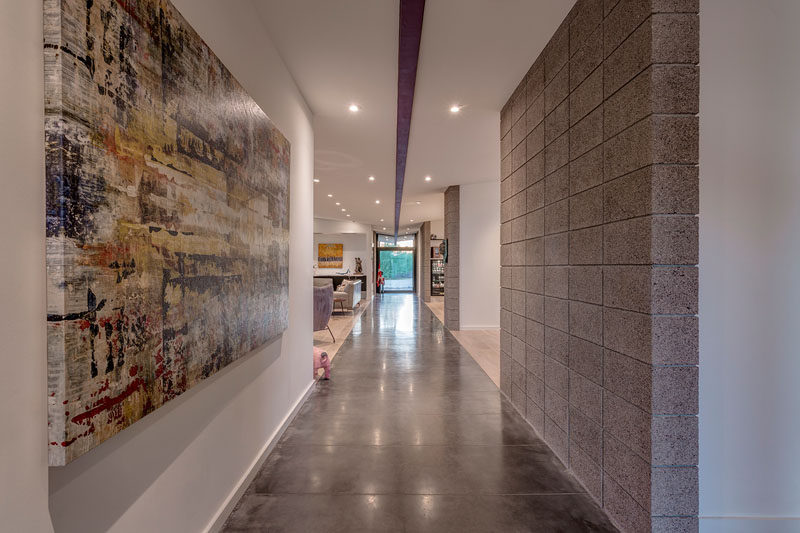 ---
The master bedroom opens to the exterior, while the blockwork creates an accent wall for the master bed and flows from inside to out.
---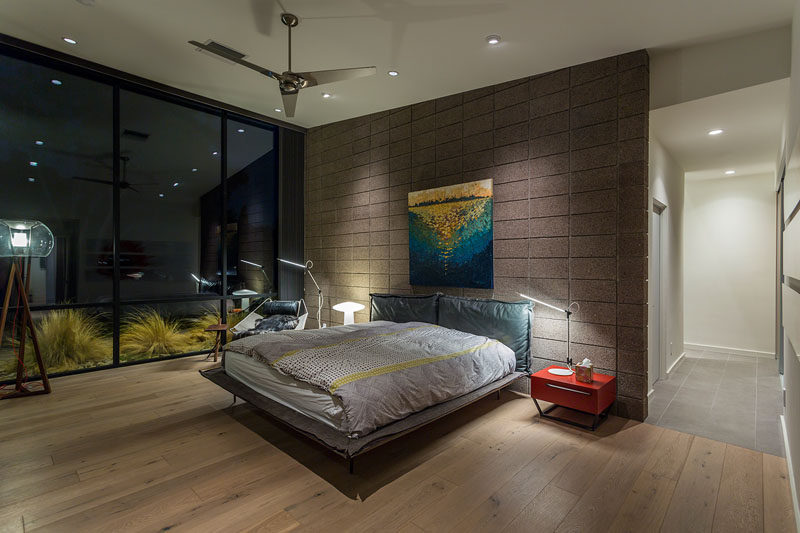 ---
In one of the bathrooms, a glass shower screen separates the shower from the built-in bath. The glass screen also allows the light from both windows to filter throughout the space.
---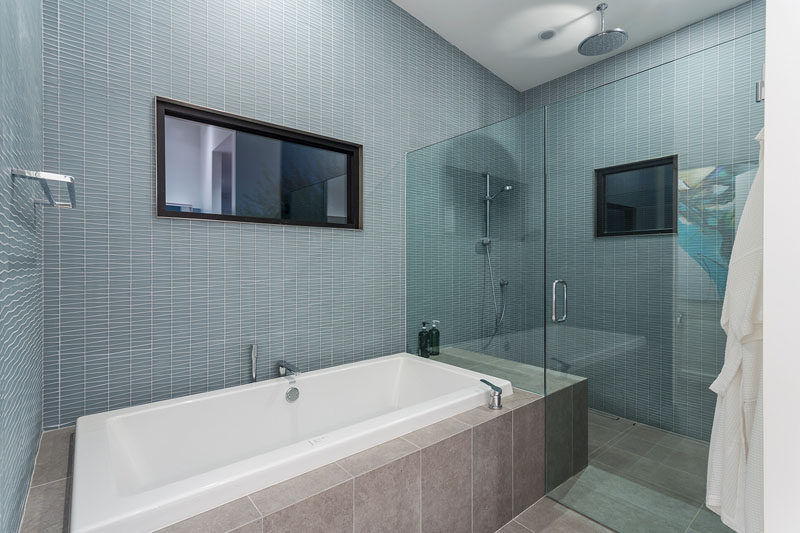 ---