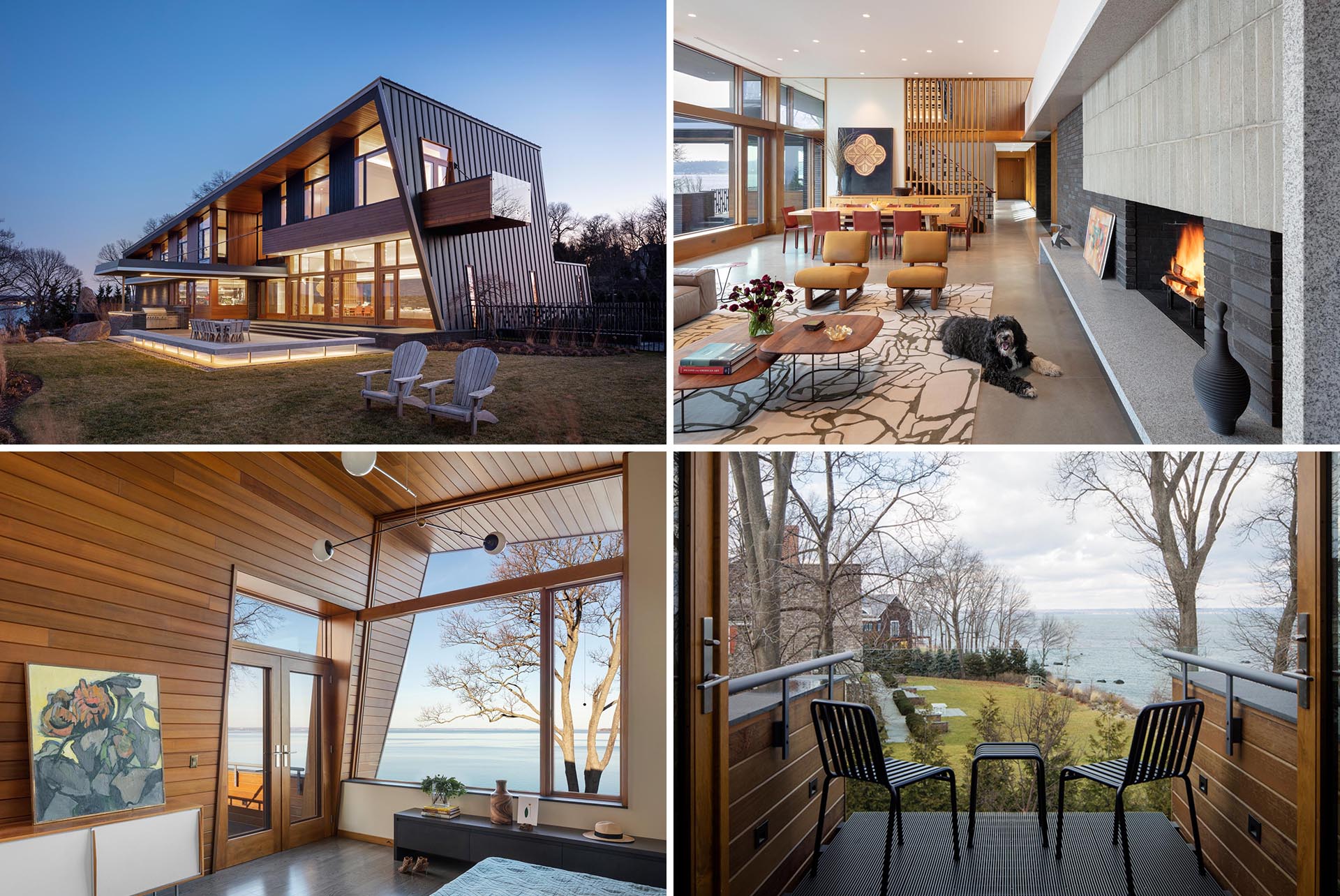 HMA2 Architects has recently completed a modern house on a dramatic bluff overlooking Long Island Sound in Sands Point, New York.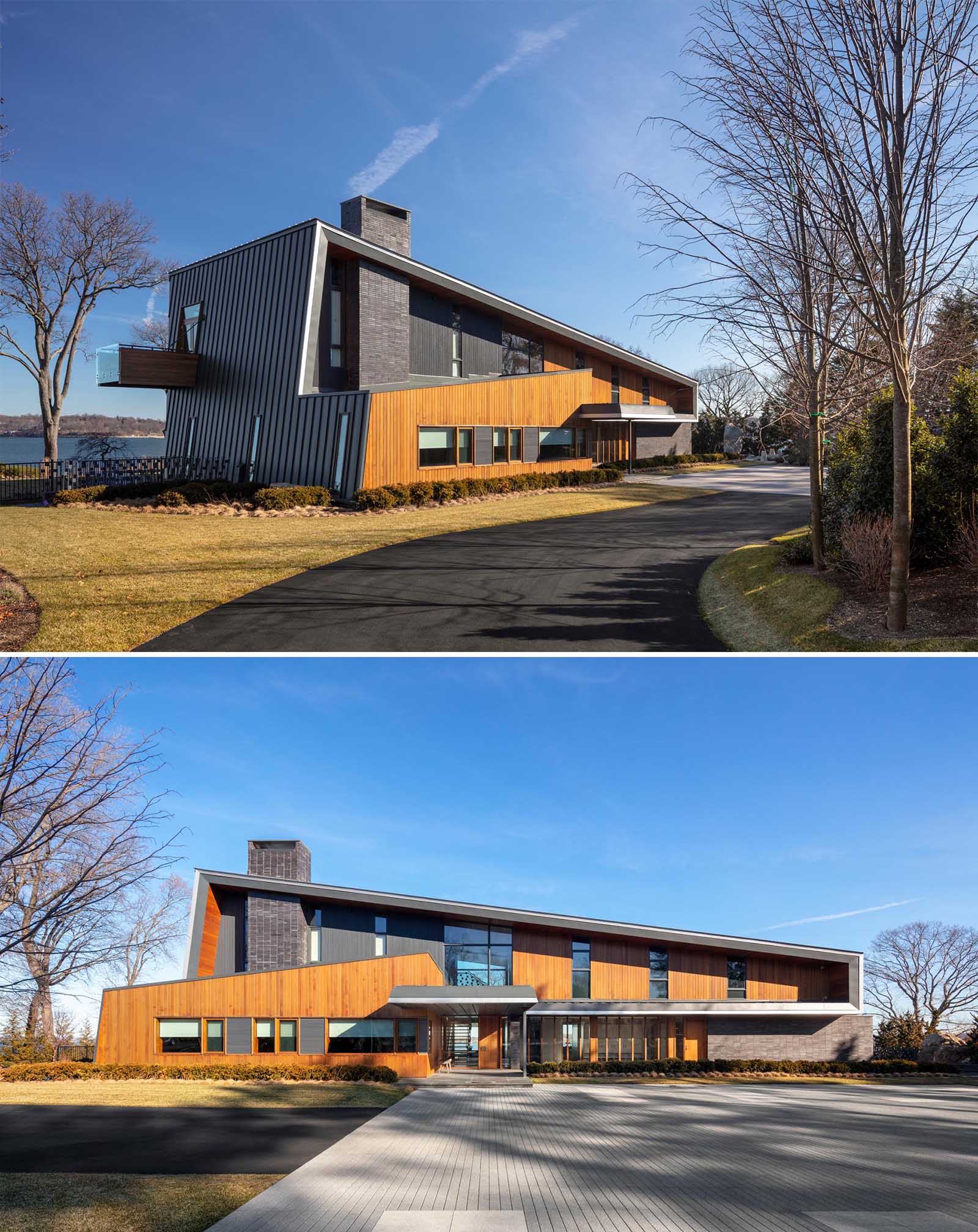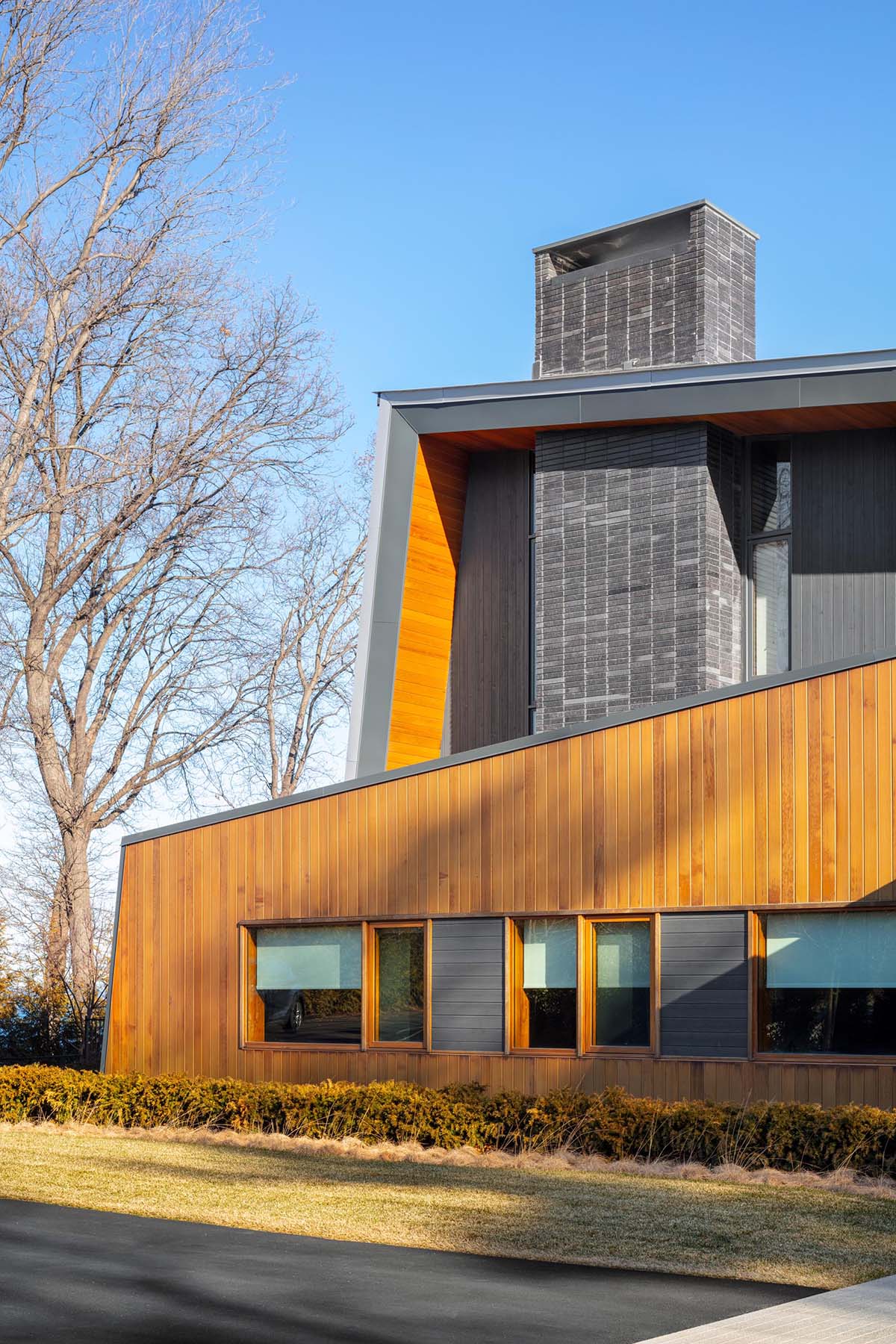 Conceived as a family "resort" for everyday and all-season living, the home has a metal roof that wraps around to the walls, where it meets glass and wood elements.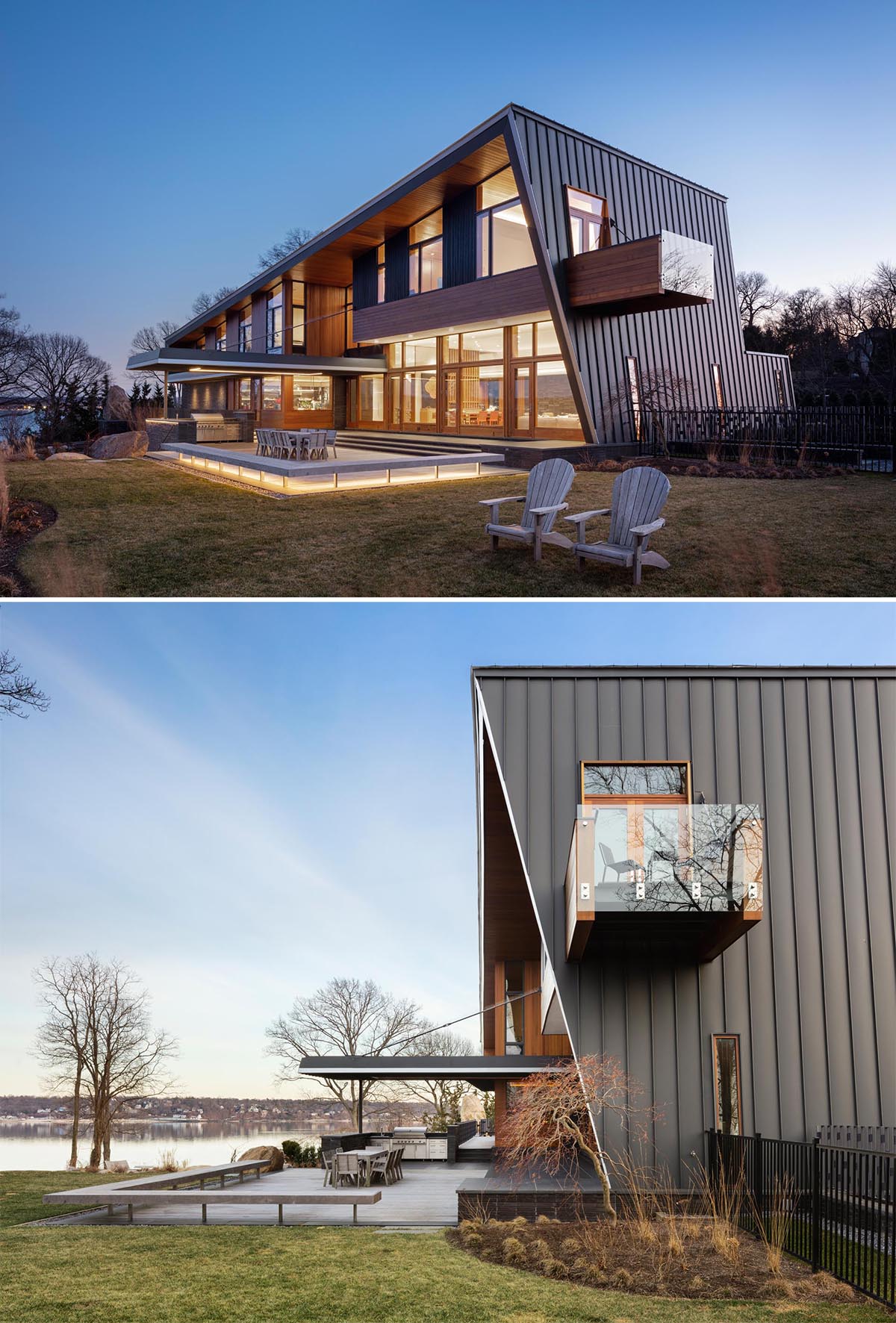 The rear of the house has a large patio, extending the amount of livable space that the home offers.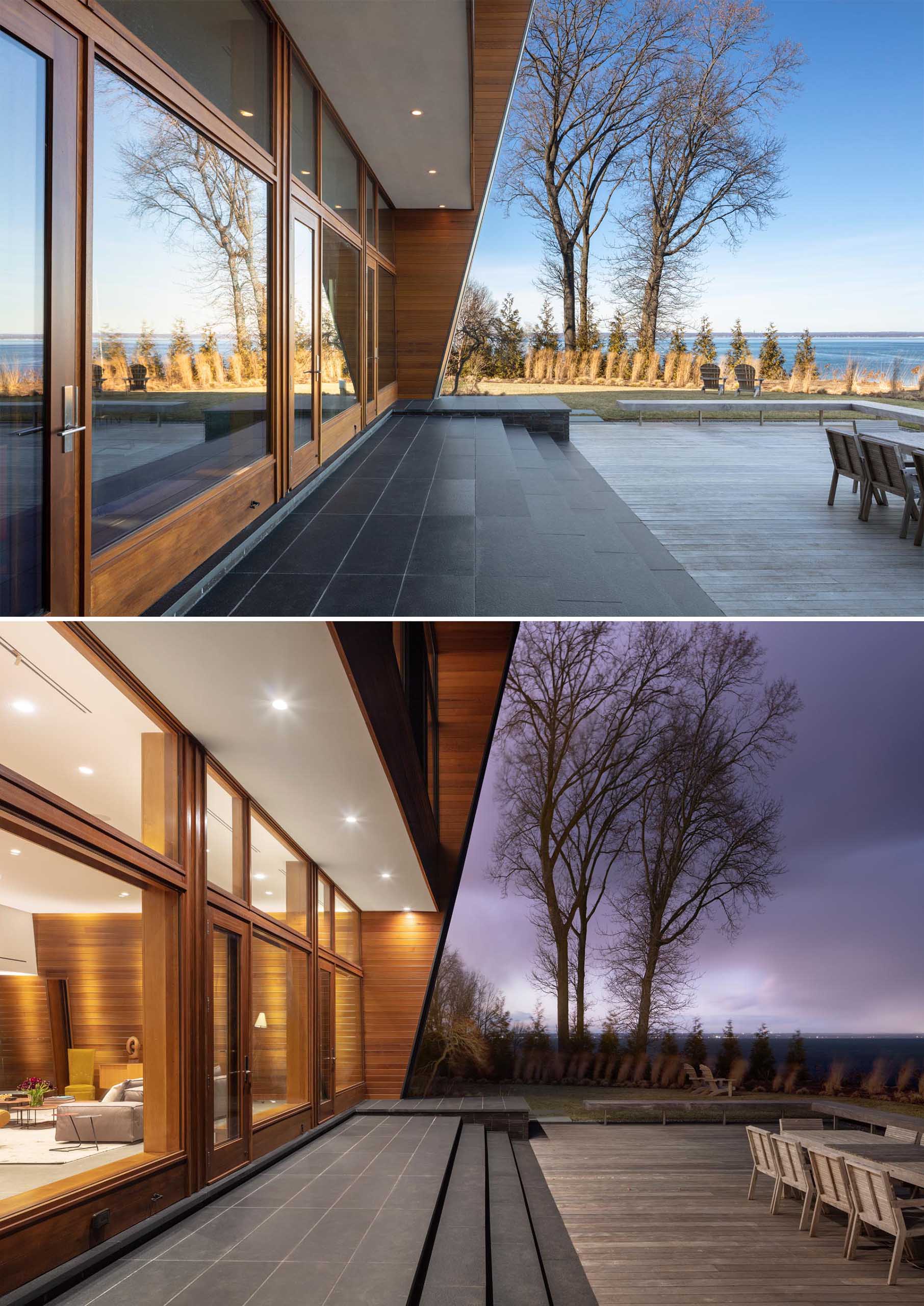 The interior of the home includes warm cedar wood walls, concrete floors, and stone elements. The 20' wide x 36' long x 12' high center living area can morph into a dining area for 24 or event space for 50.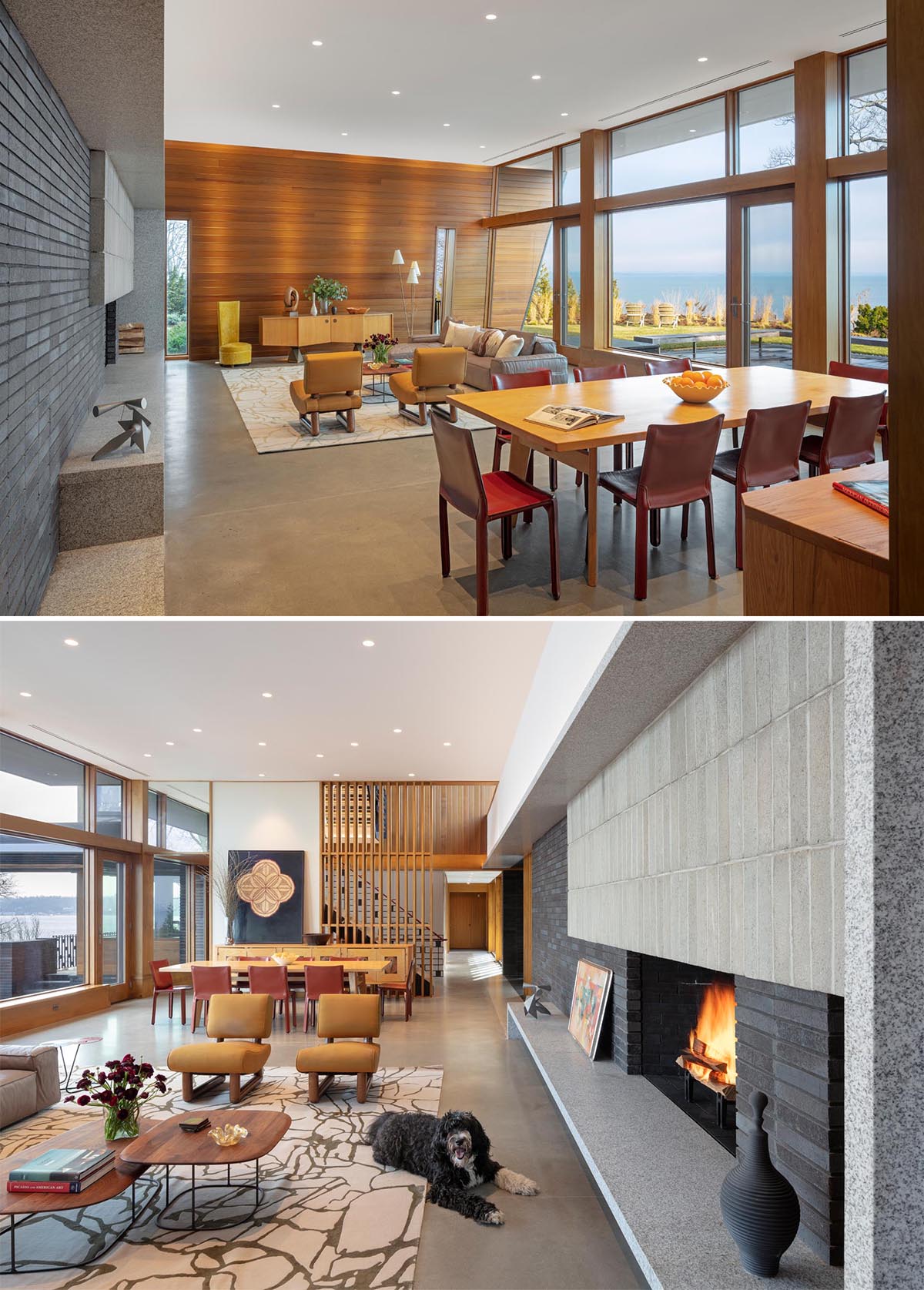 A secondary dining area shares a space with the kitchen, while stainless steel cabinets add a metallic touch.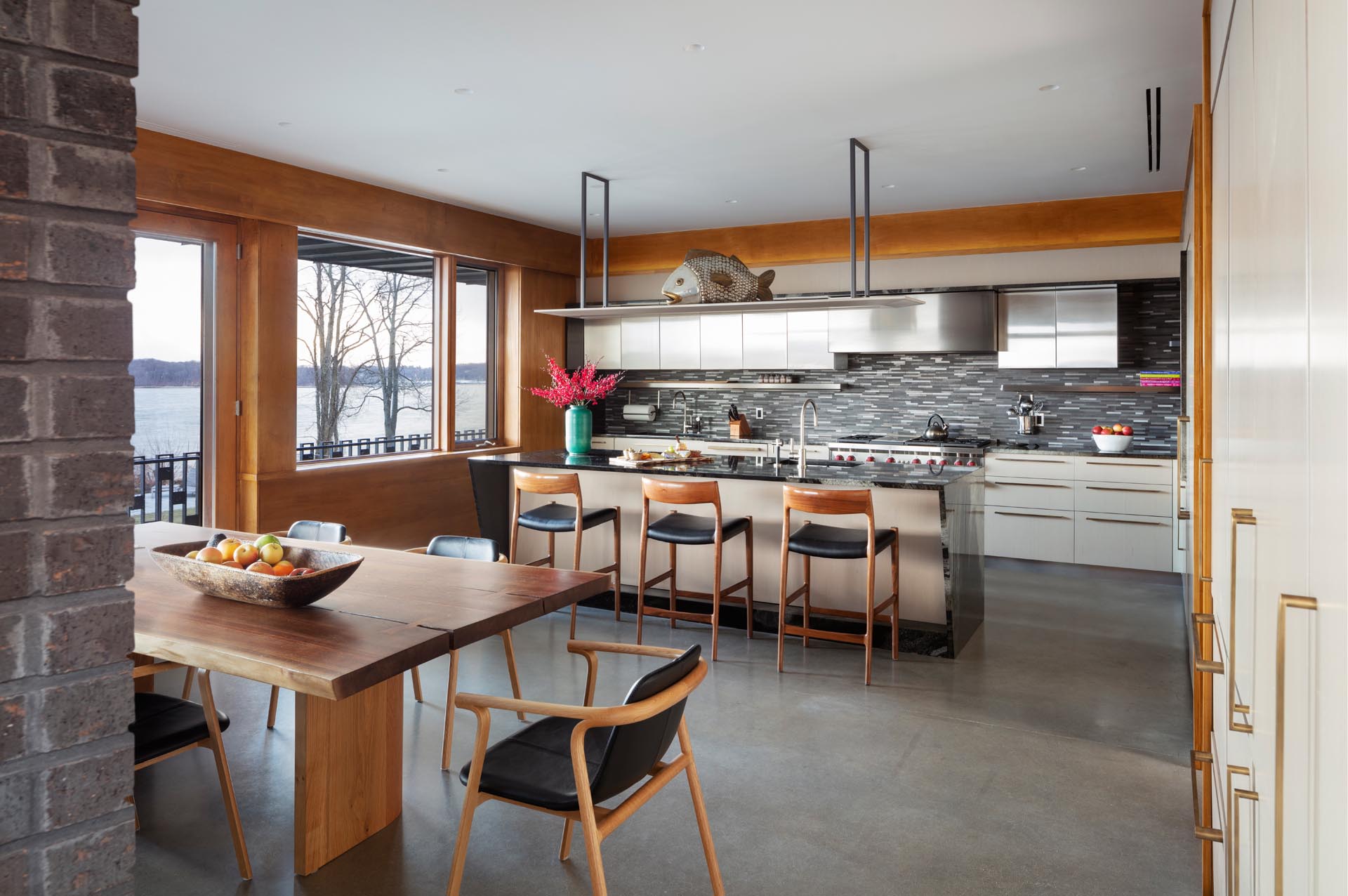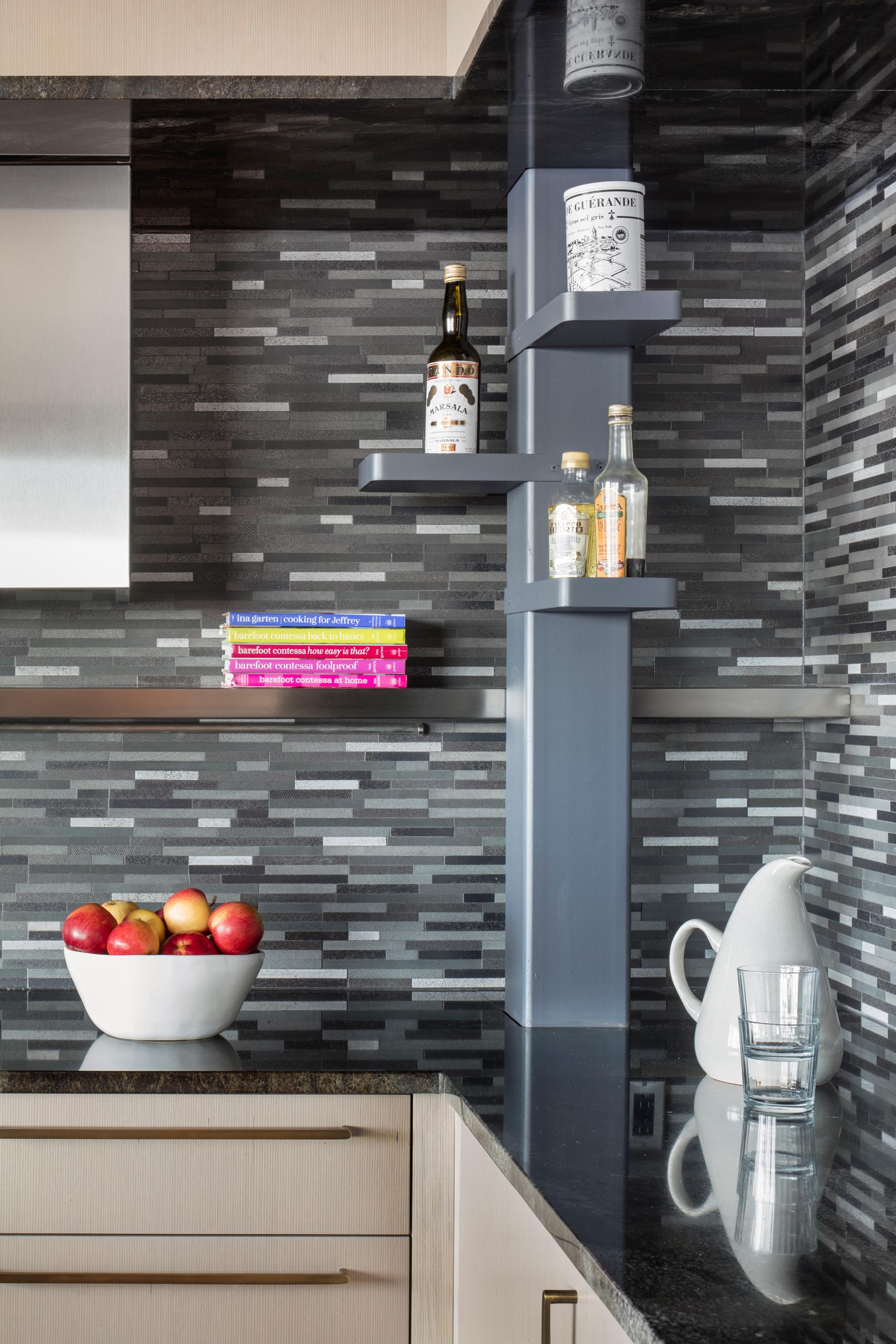 A home office has been created alongside a picture window and is flooded in natural light.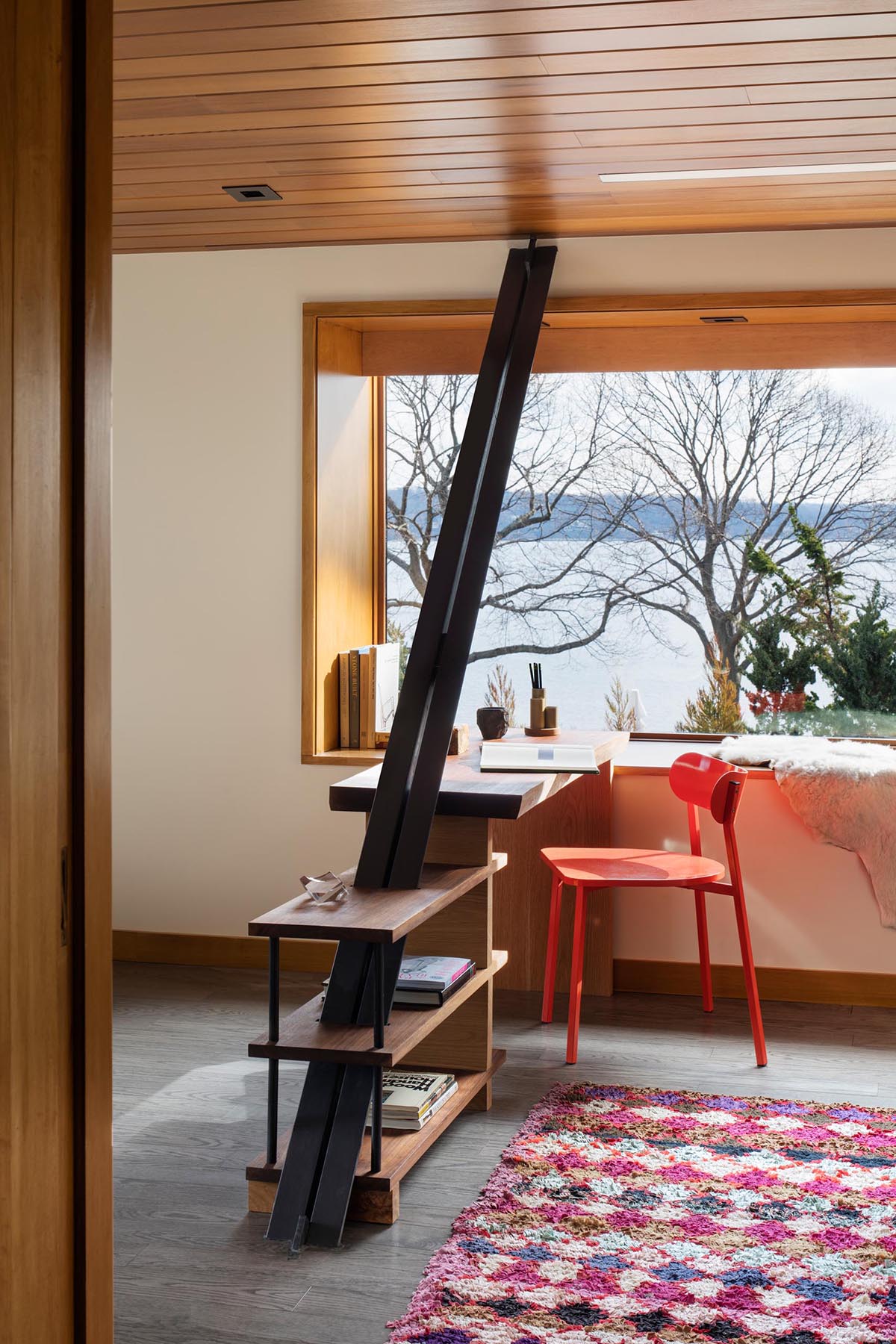 A secondary living room has a casual vibe and includes a bar area with a pair of tables and some stools.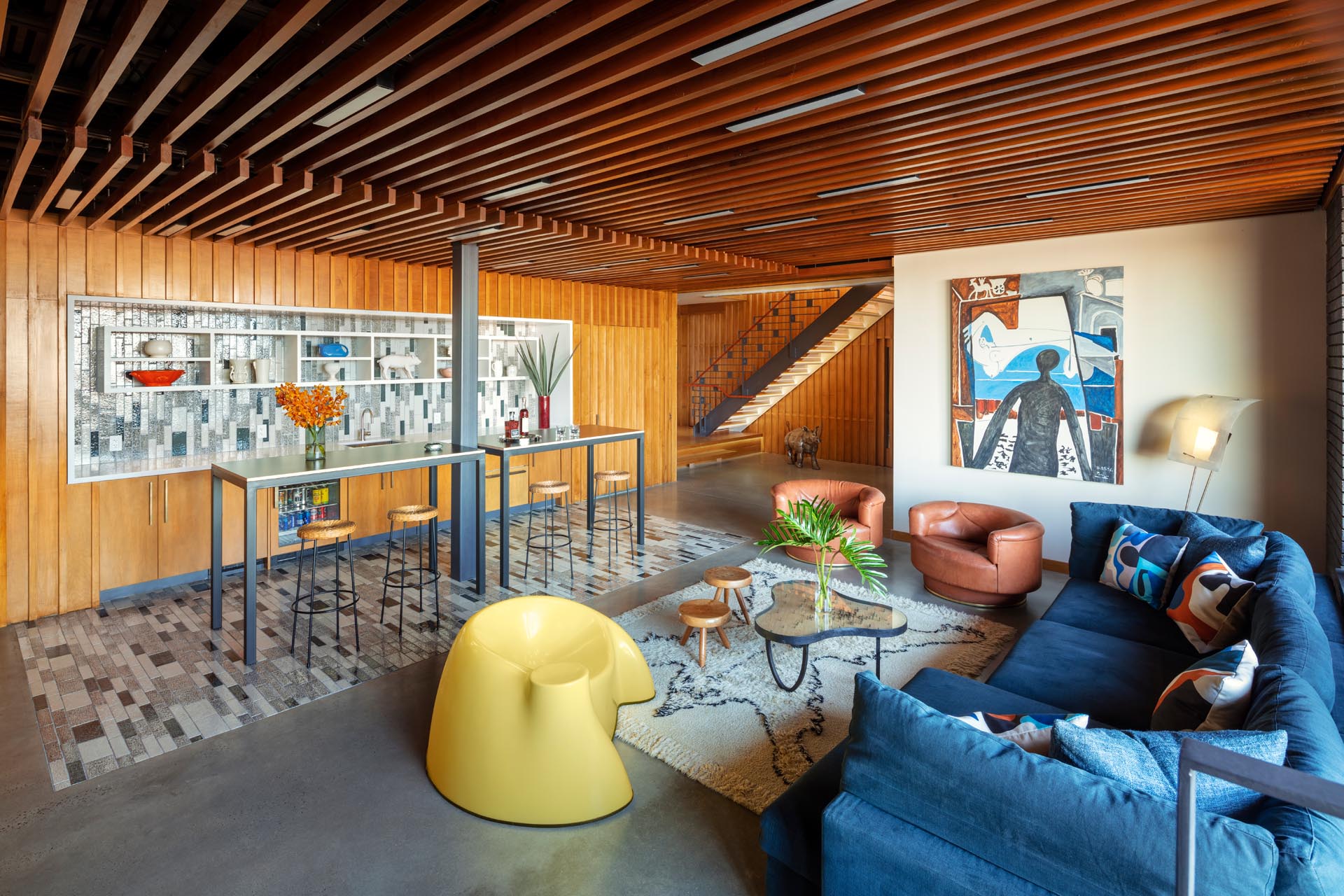 The staircase connecting to the bedrooms and bathrooms has a decorative metal railing as well as a leather-wrapped handrail.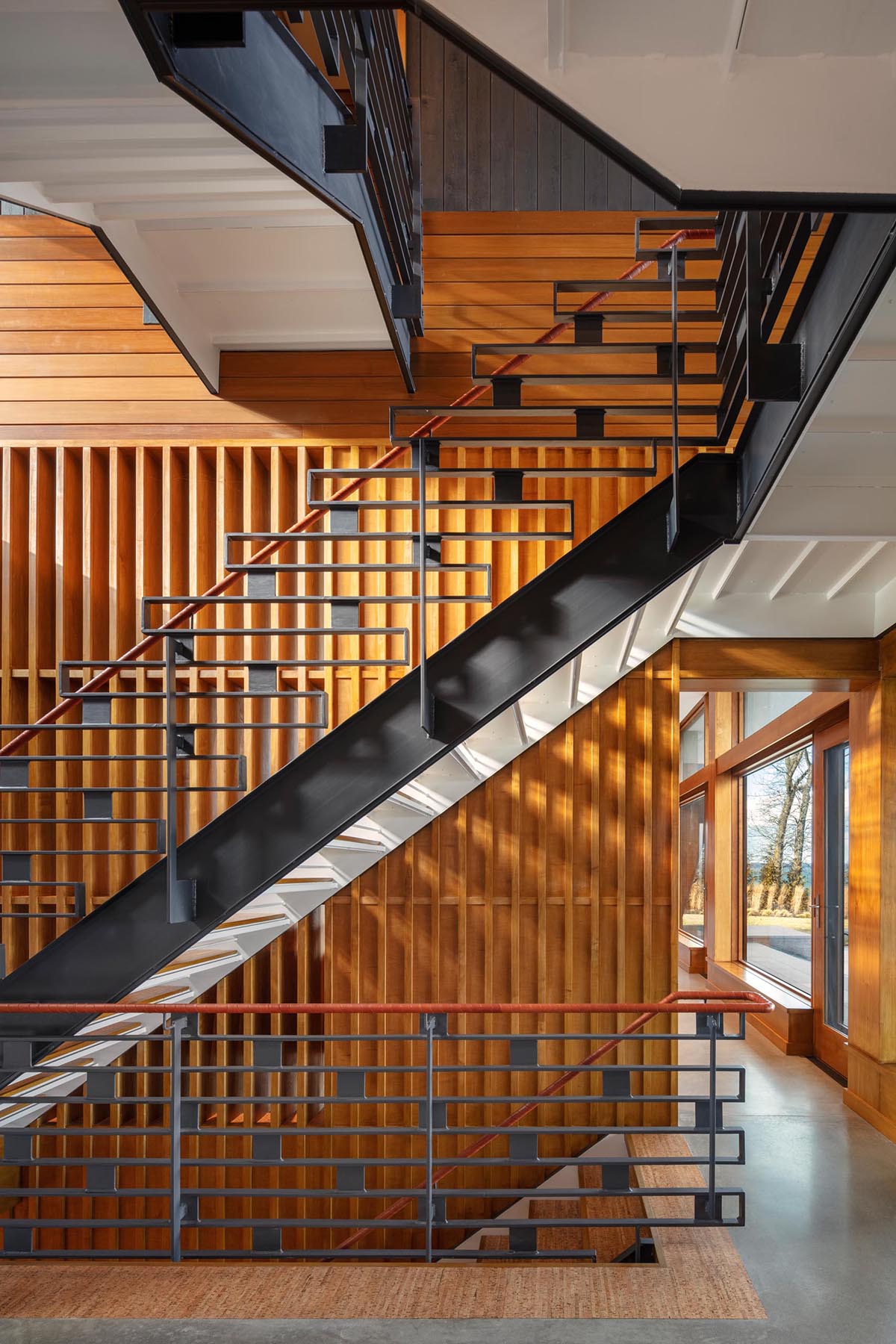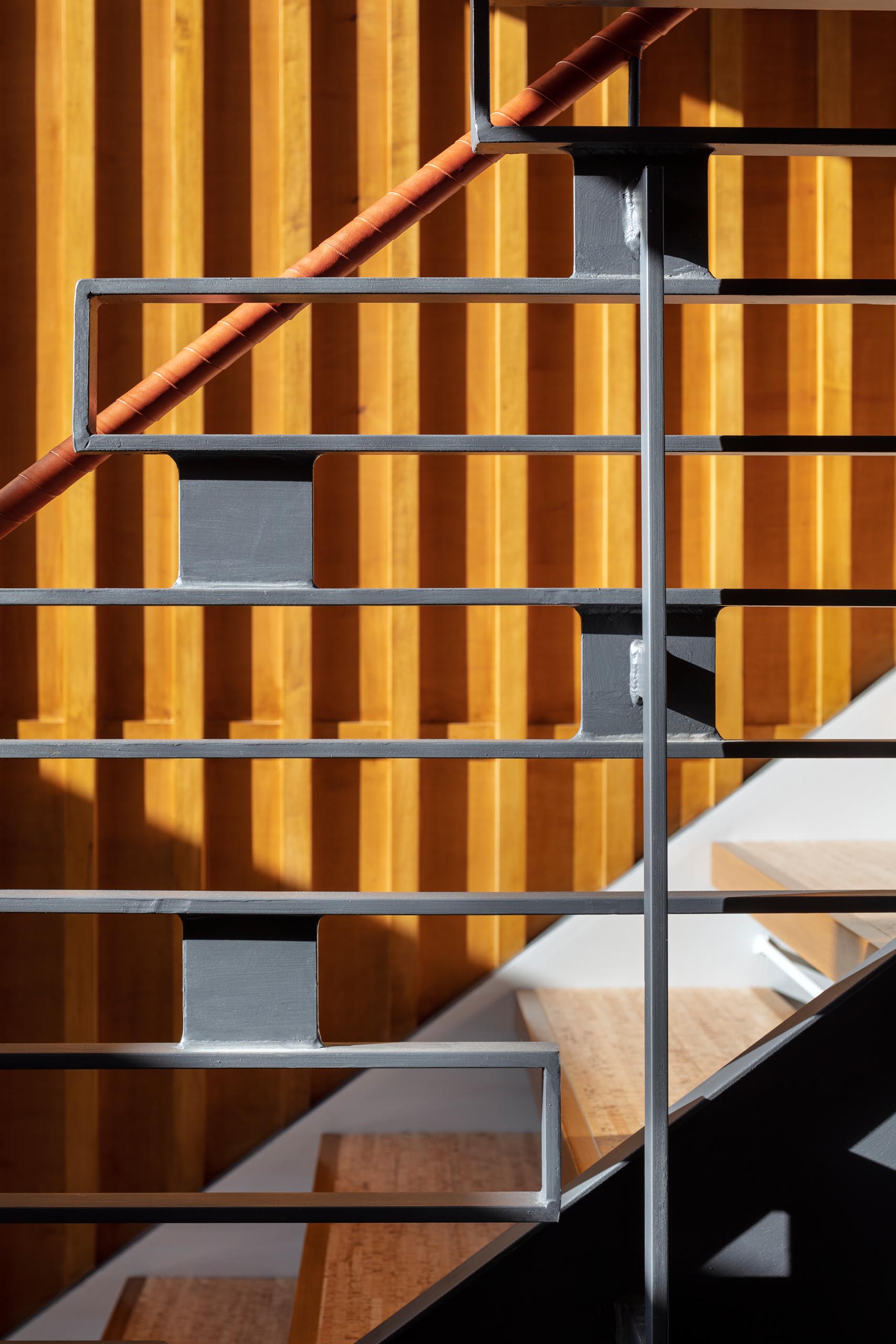 In one of the bedrooms, there's a cedar wall that wraps onto the ceiling and travels through to the outdoors. Doors open up to a cantilevered balcony that looks out onto the lake.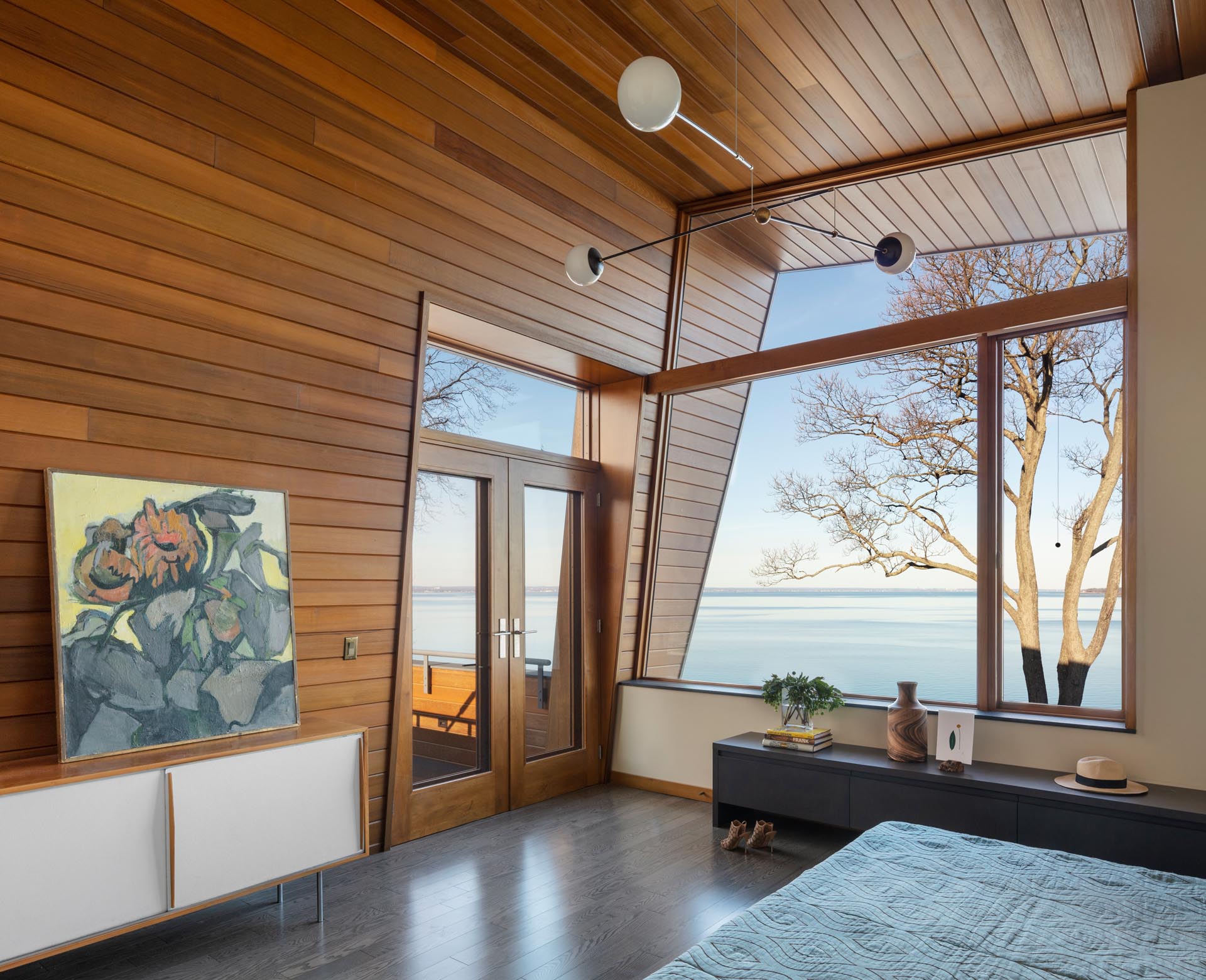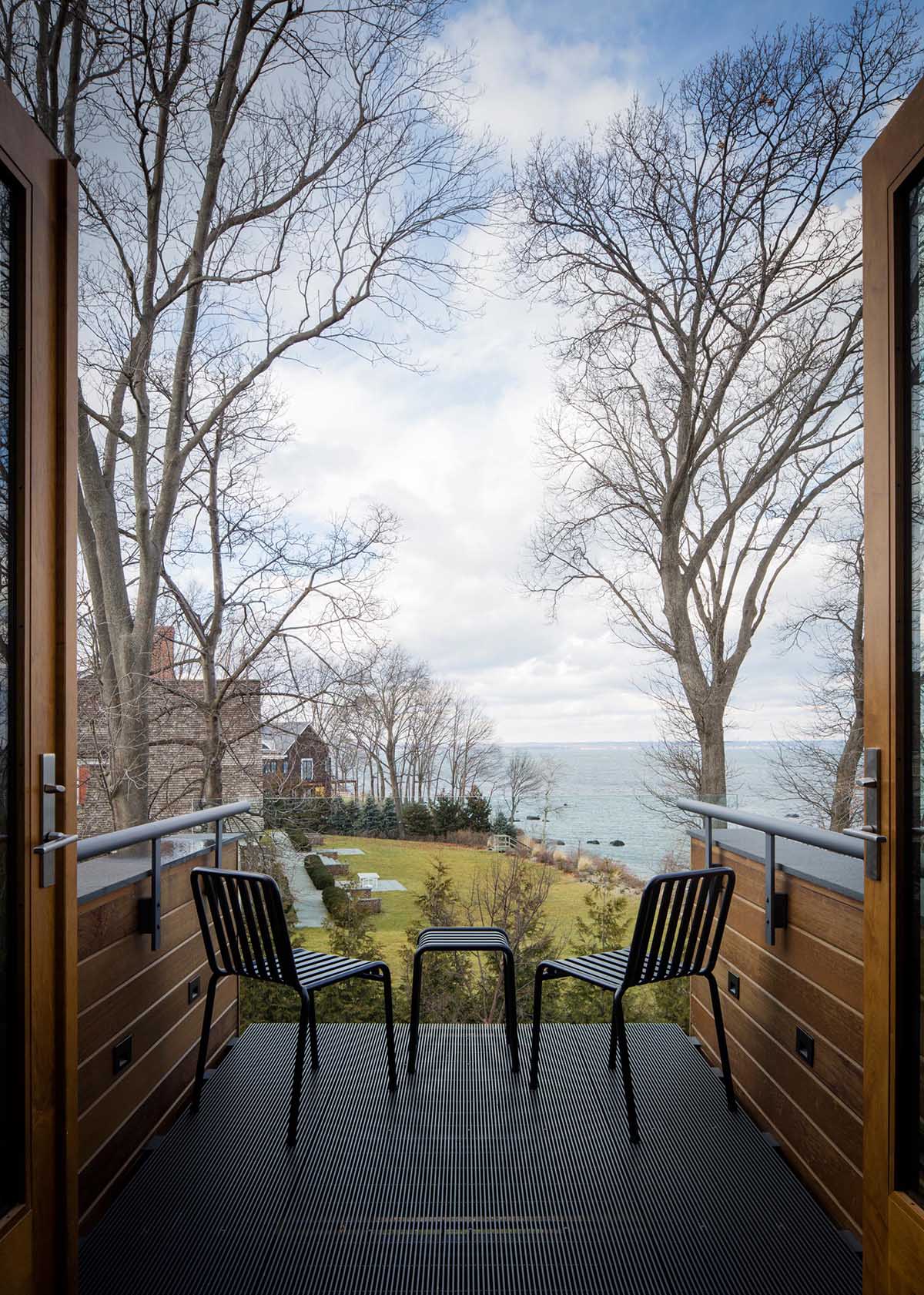 In one of the bathrooms, there are high ceilings, a freestanding bathtub, and a vanity with three pendant lights hanging above it.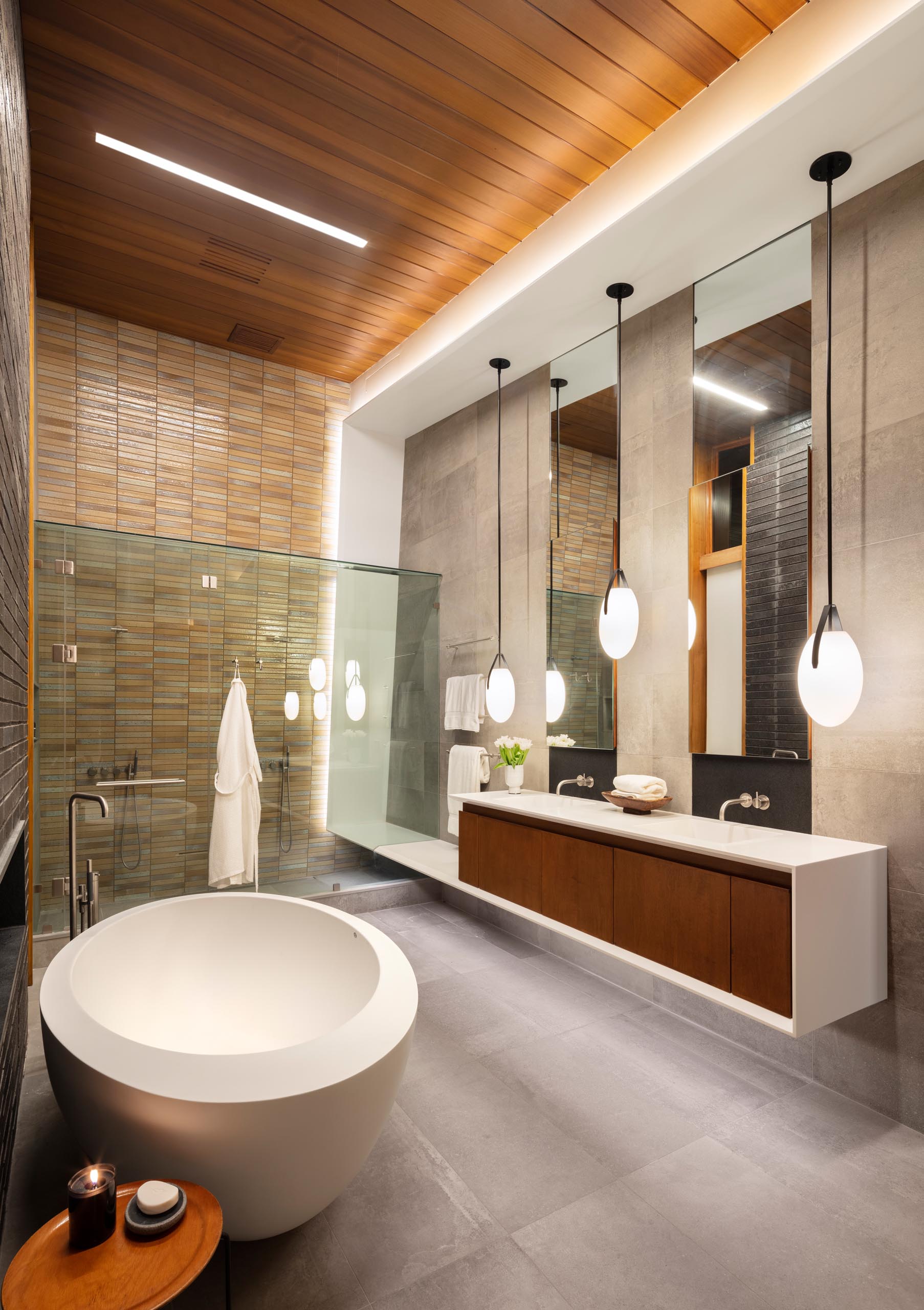 In another bathroom, there's a wood ceiling that complements the vanity, while a frameless shower screen provides separation from the bathtub.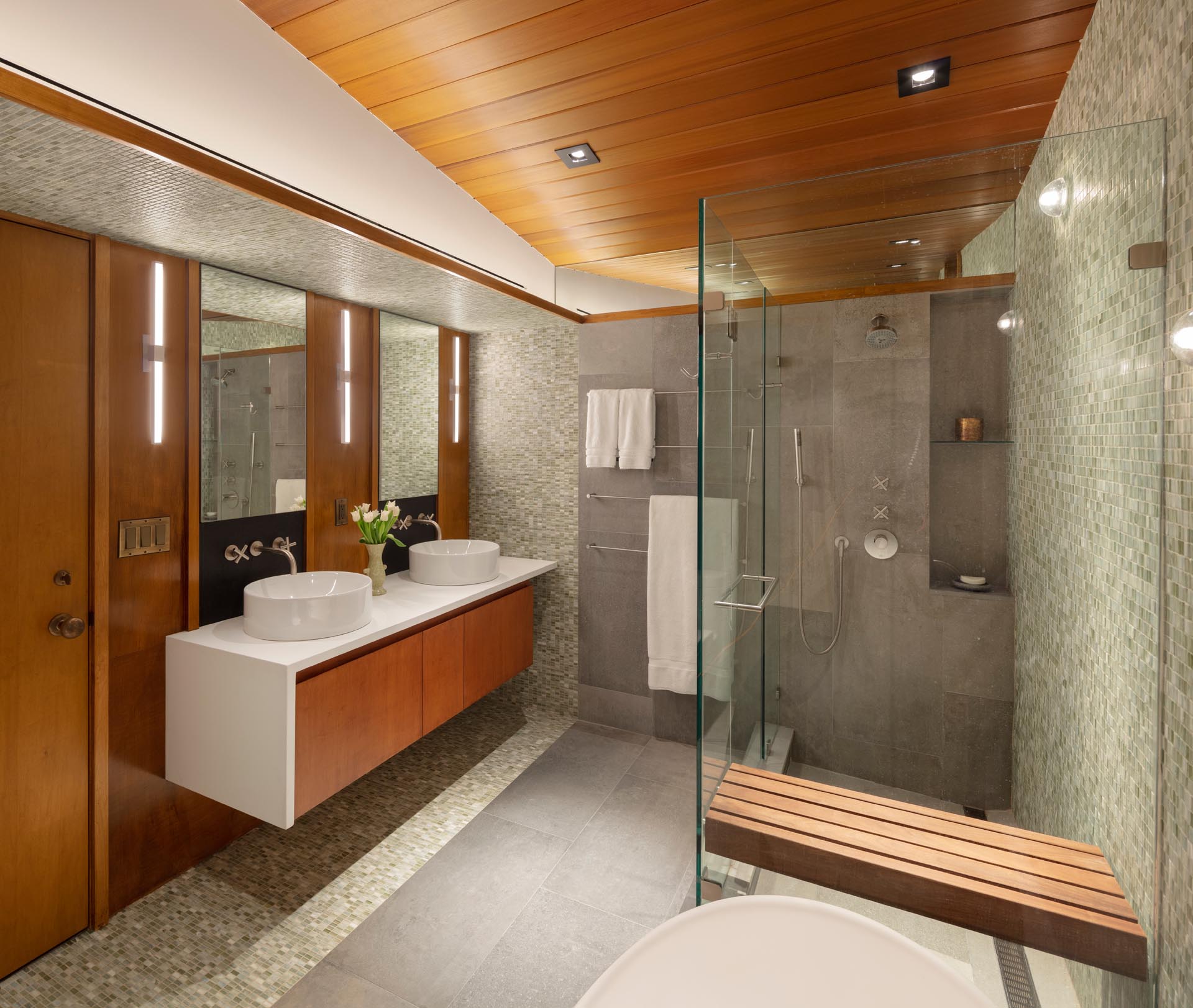 In the powder room, there's a combination of small and large tiles covering the walls, while a round mirror hangs above a concrete vanity.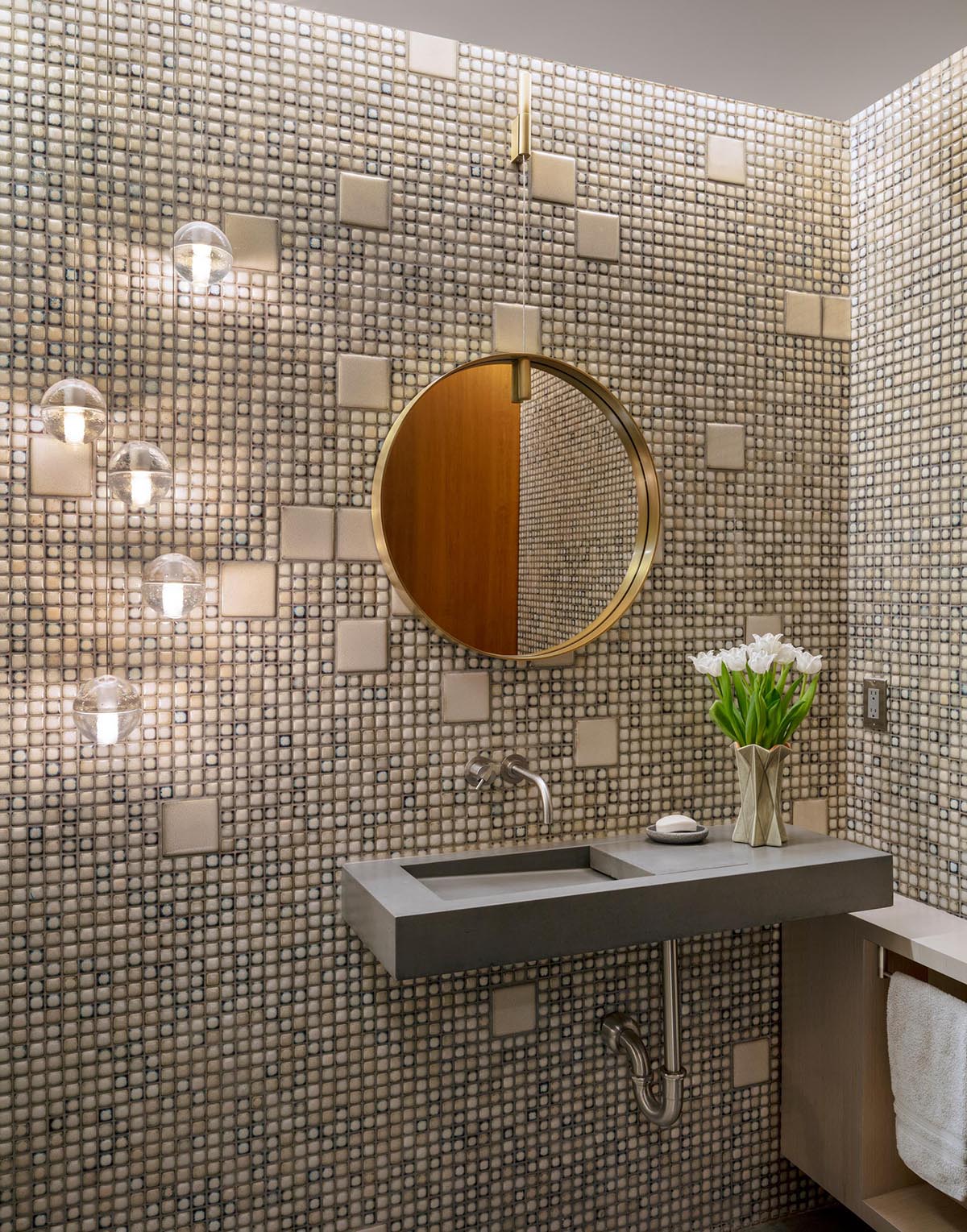 Photography: Chris Payne, ESTO | Architecture firm: HMA2 Architects | Principal in charge: Henry Myerberg, FAIA | Concept Design Phase: Owen Huang | Design Development-Construction: Maarten Wessels, Miranda Danusugondo, Sharlene Yaqui, | General Contractor: Jay Paul Associates, Ltd. | Structural Engineers: Salvador Caradonna | Interior Design: HMA2 Architects and Gregory Beson, with Lucy Harris Studio | Lighting: Fisher Marantz Stone | Windows: Duratherm and Loewen | Solid Wood Furniture : Studio Beson | Leather Stair Wrap: Christopher Tekverk, Ghent, NY