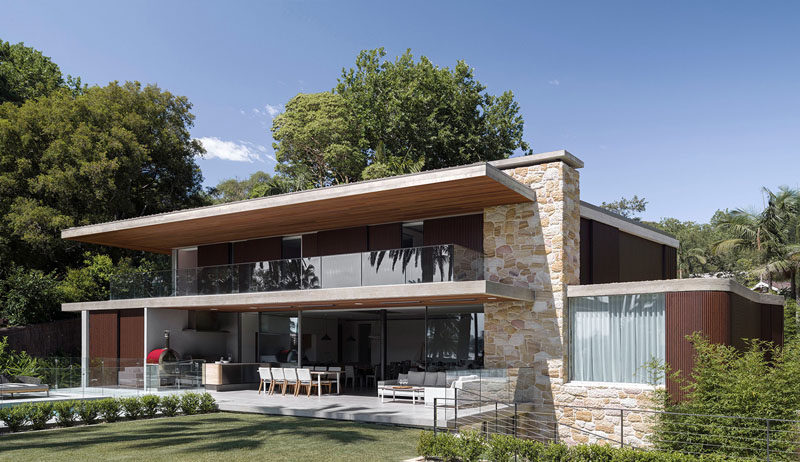 Luigi Rosselli Architects have designed a contemporary house in Sydney, Australia, that features a sandstone and wood exterior.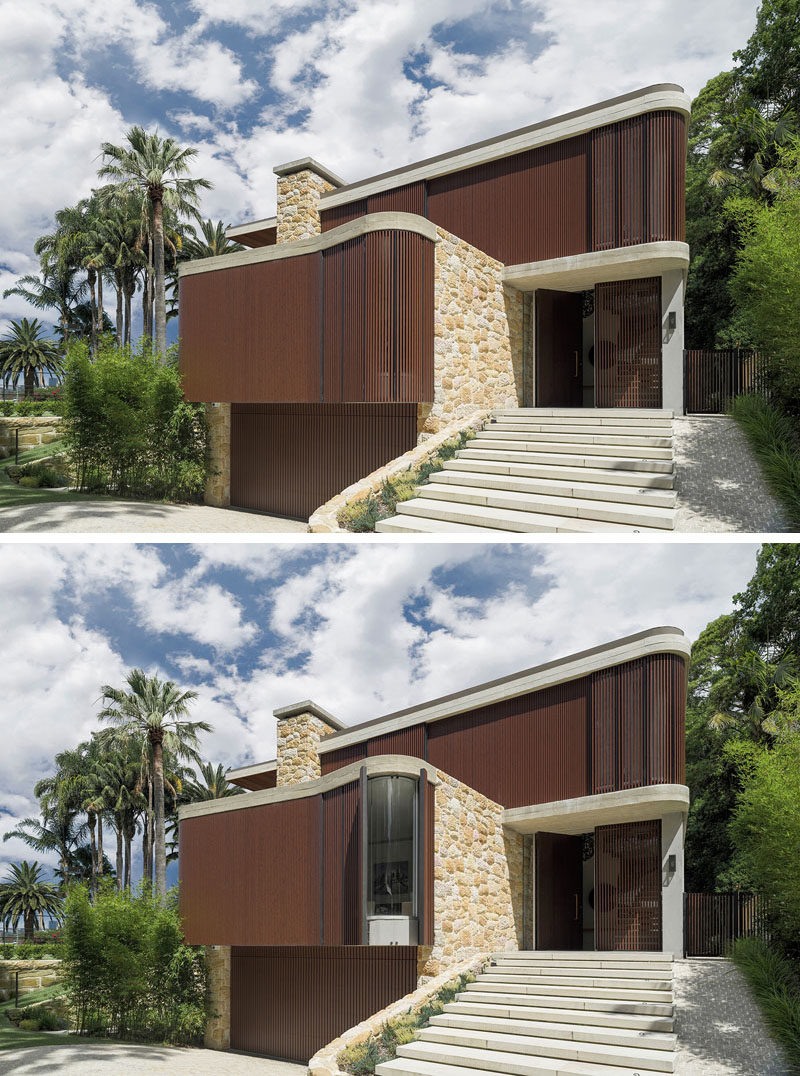 ---
As the house is located close to the neighbors and to the access road, it was designed to offer privacy and at the same time allow for the northern light to filter into the house. it needed to offer privacy yet at the same time allow the northern sun to filter into the house.
---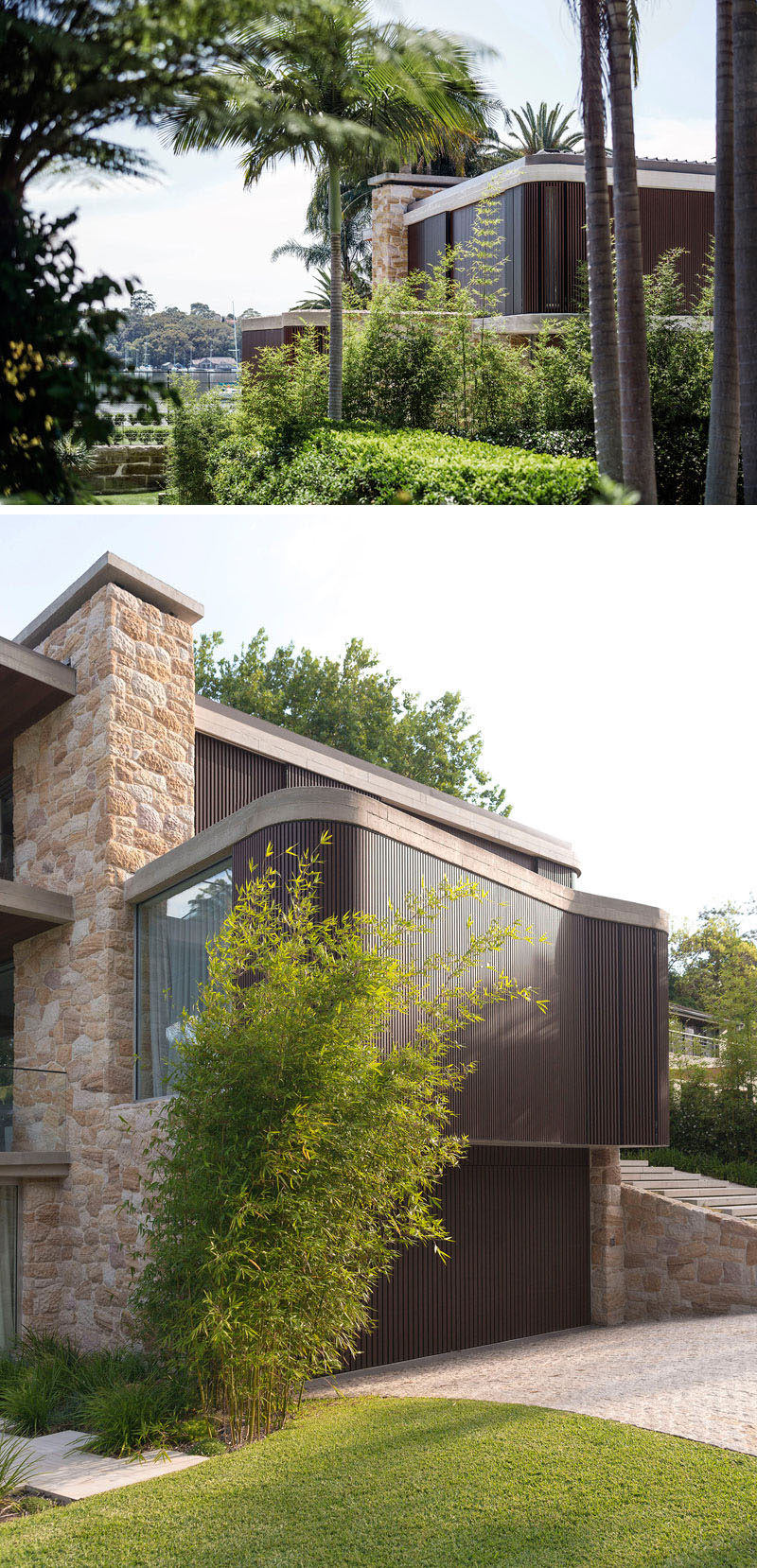 Photography © Justin Alexander (top), © Edward Birch (bottom)
---
Off to the side of the main entrance you can see that the house opens up to a large backyard with plenty of space for outdoor entertaining. Elements like a spa and swimming pool, outdoor shower, pizza oven and barbeque, have all been included to create an indoor/outdoor living environment.
---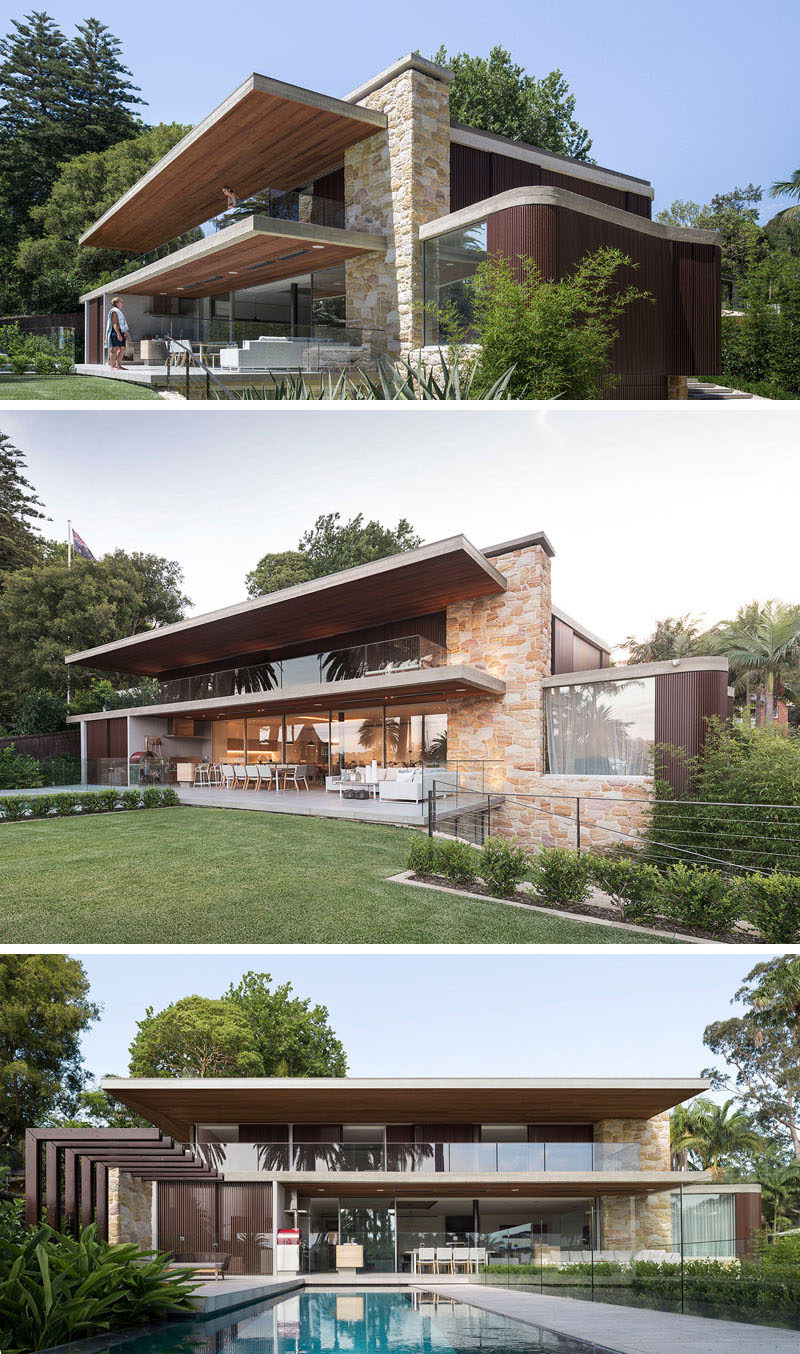 Photography © Justin Alexander (top and bottom photo), © Edward Birch (middle photo)
---
Floor-to-ceiling windows separate the outdoor space from the interiors of the home, which have been designed by Romaine Alwill of Alwill Interiors. When opened, the large over-sized windows are concealed within the wall behind the stonework and cabinetry.
---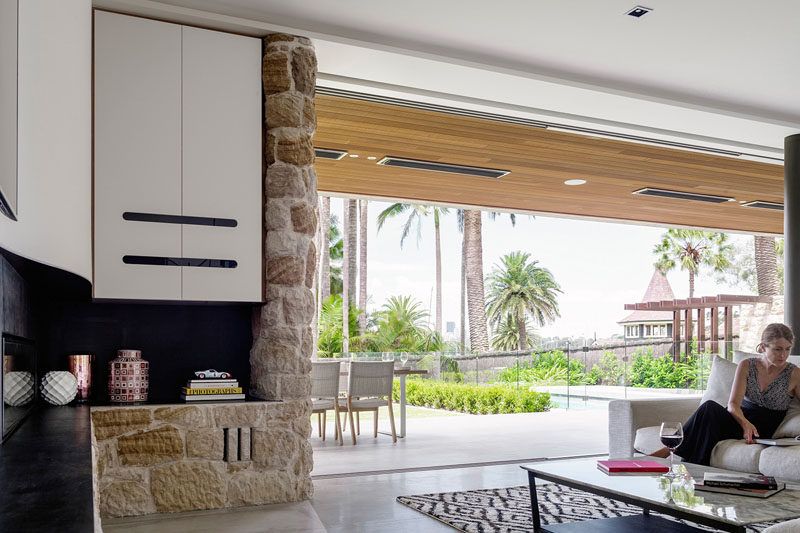 ---
Behind the living room is the dining area and the kitchen, that features a stone countertop, solid timber doors and over-sized ceramic floor tiles.
---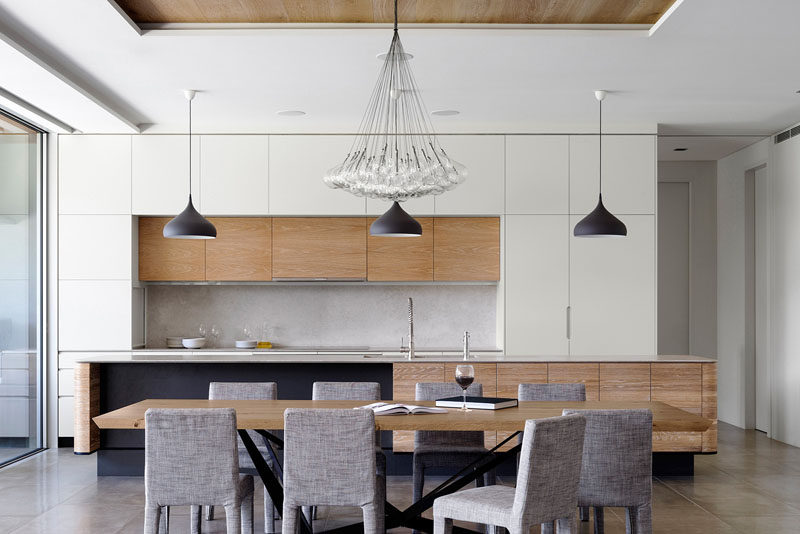 ---
A large sliding wood door can be closed to hide the stairs and entryway from the main living space, while a continuous shelf between the two spaces is the ideal spot for dropping your keys and phone when you walk inside.
---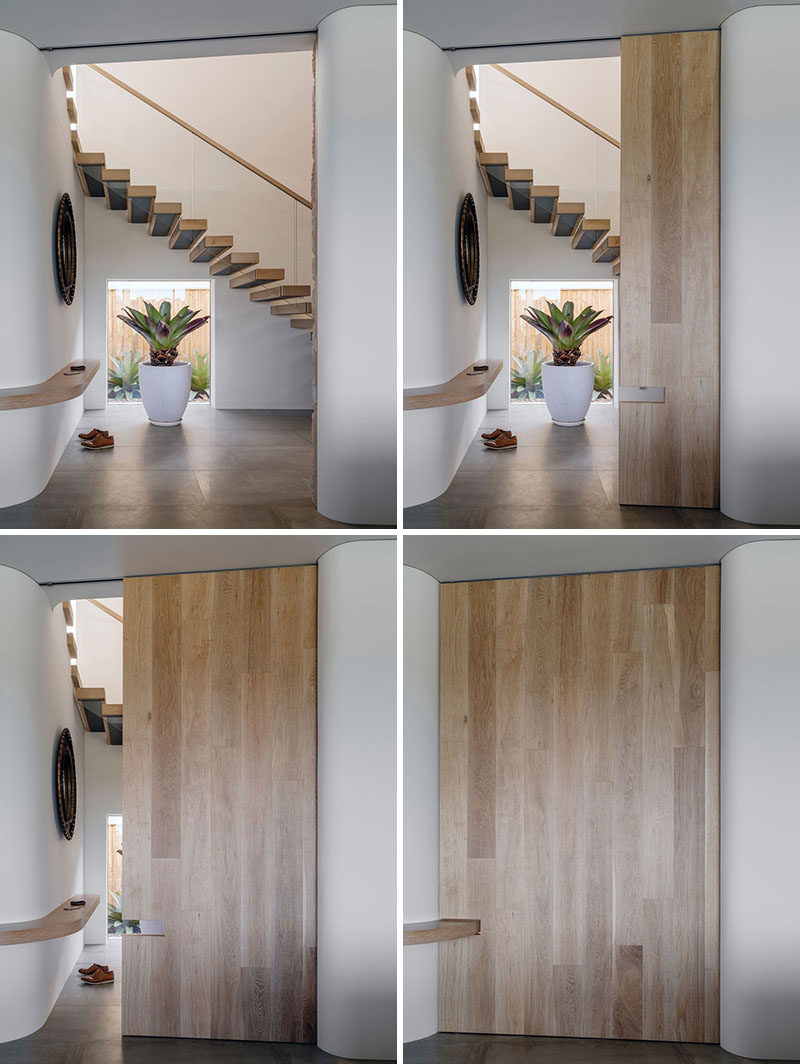 ---
To the left of the stairs is a recycled sandstone wall by French Stonemasonry, that keeps a touch of nature inside, while cantilevered stair treads and a glass railing guide you to the upper floor of the home.
---

---
At the top of the stairs, there's curved walls and a curved ceiling bulkhead. One the floor the wood from the stairs transitions to a light grey carpet.
---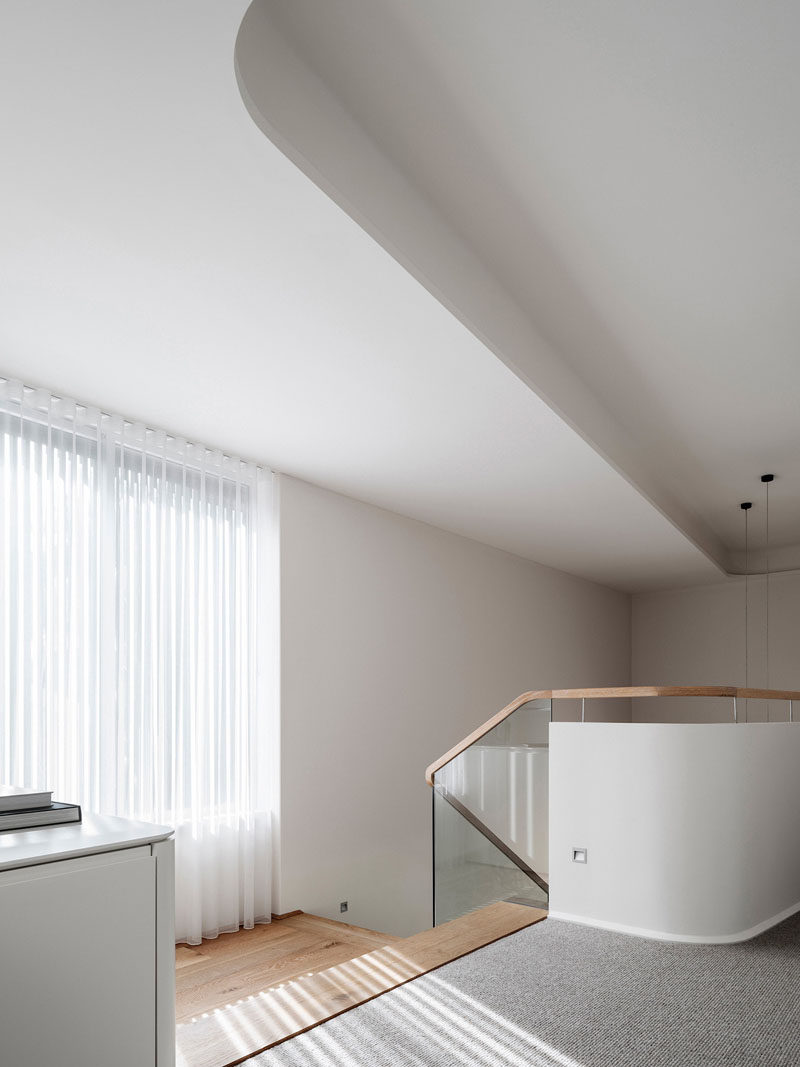 ---
In the master bedroom symmetry was key and was achieved by project architect Jane McNeill when designing the space, by creating a custom upholstered and wood headboard, that was made by Sydney Joinery Pty Ltd.
---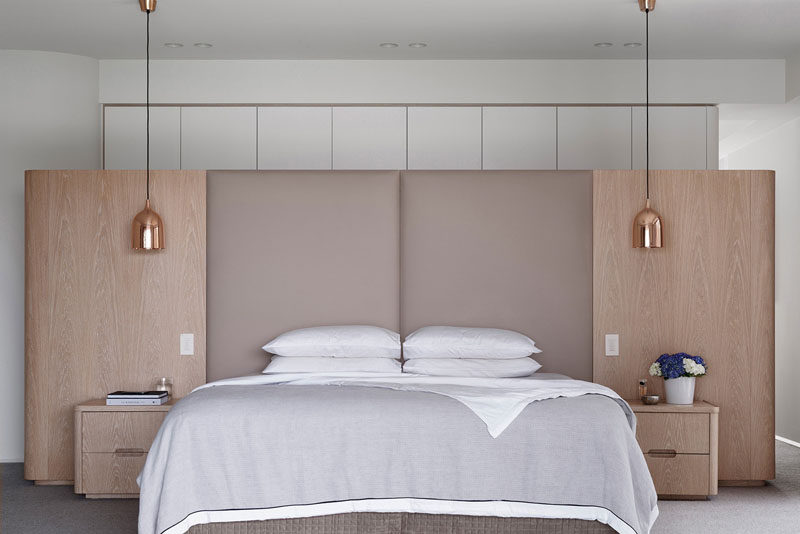 ---
All of the bedrooms in the home open up to a deep covered terrace that looks out to the garden, while the slatted timber screens allow the breeze from the river to flow indoors.
---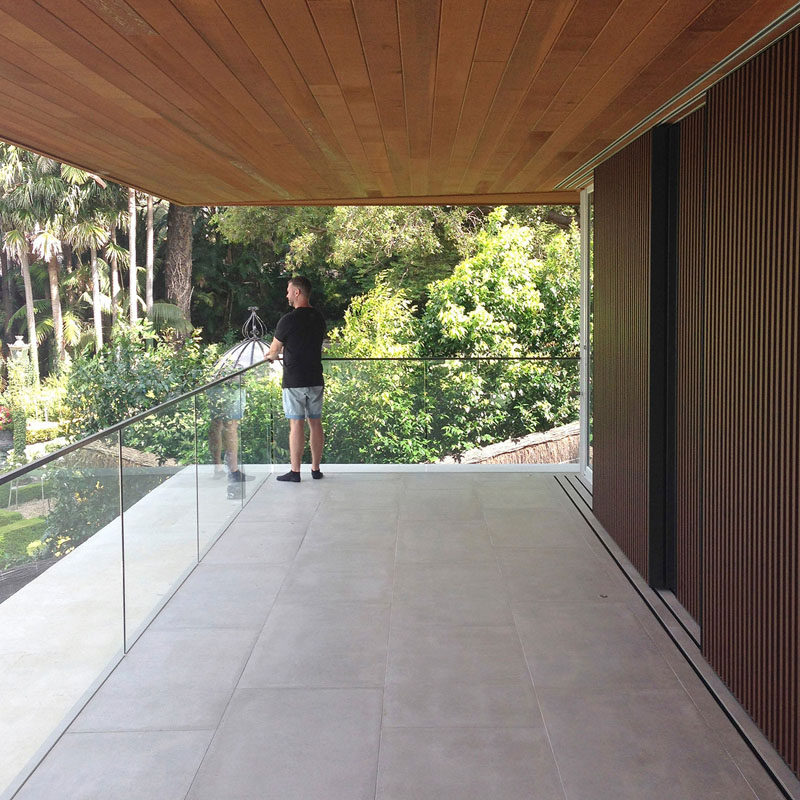 Photography © Jane McNeill
---
In the lower floor of the home is a custom wine cellar, that features a barrel as a table, and plenty of shelving for various wine collections.
---