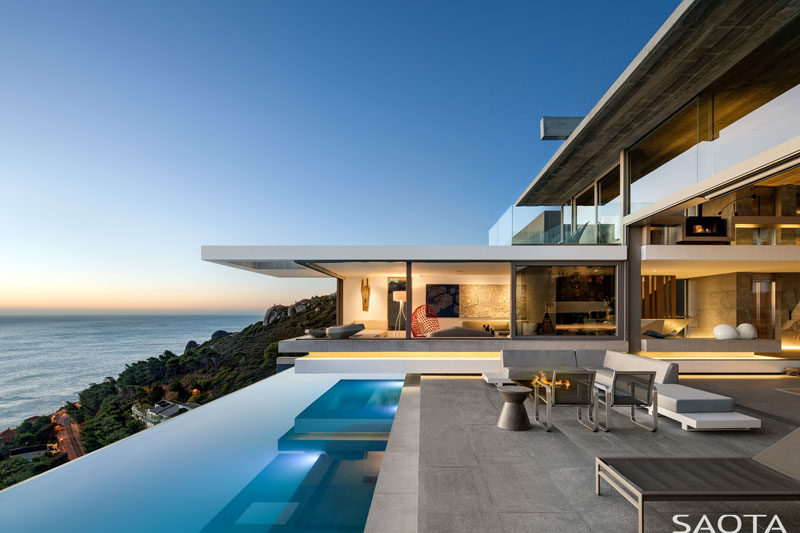 SAOTA have recently completed their latest project, a modern multi-storey house that sits perched on the shoulders of Lion's Head in Cape Town, South Africa.
On the road side, a finely perforated aluminium screen is folded at the bottom and upper levels, while a slot has been cut out of the centre to allow for views from the games and spa areas.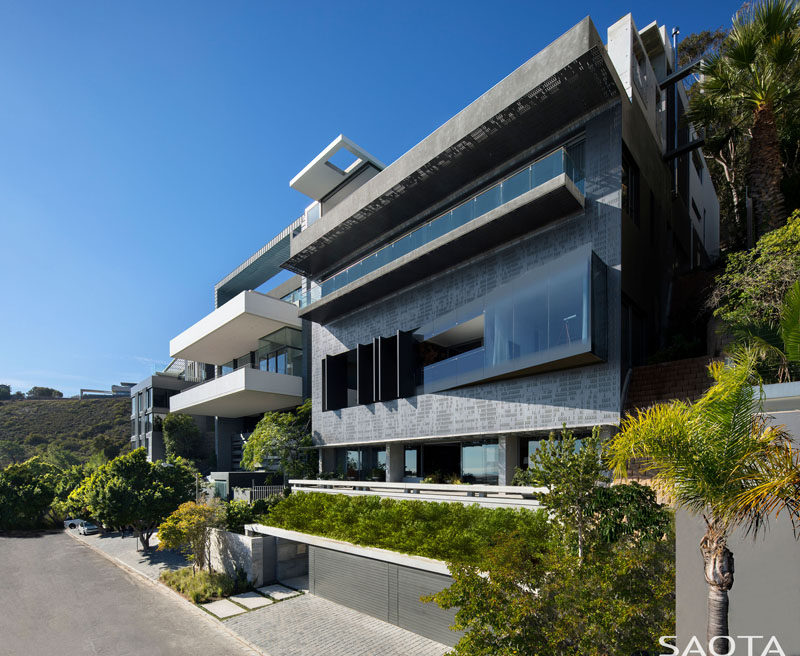 ---
Inside and on the ground level, there's a double volume art-filled entrance foyer that has a rusted steel and glass staircase.
---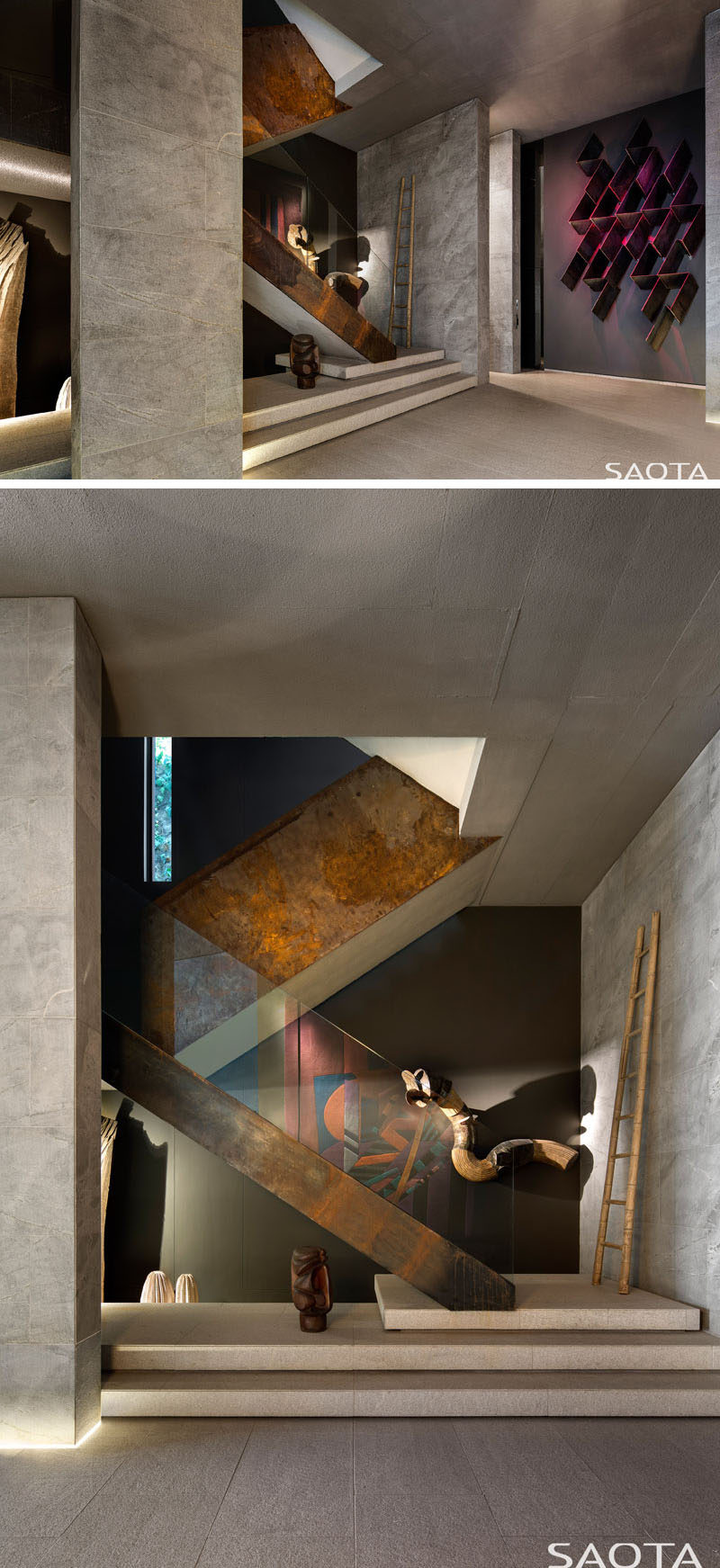 ---
The staircase consists of light grey granite stair tiles with crude steel side balustrade sheets that have been left to rust naturally, while the walls are matte silver grey granite.
---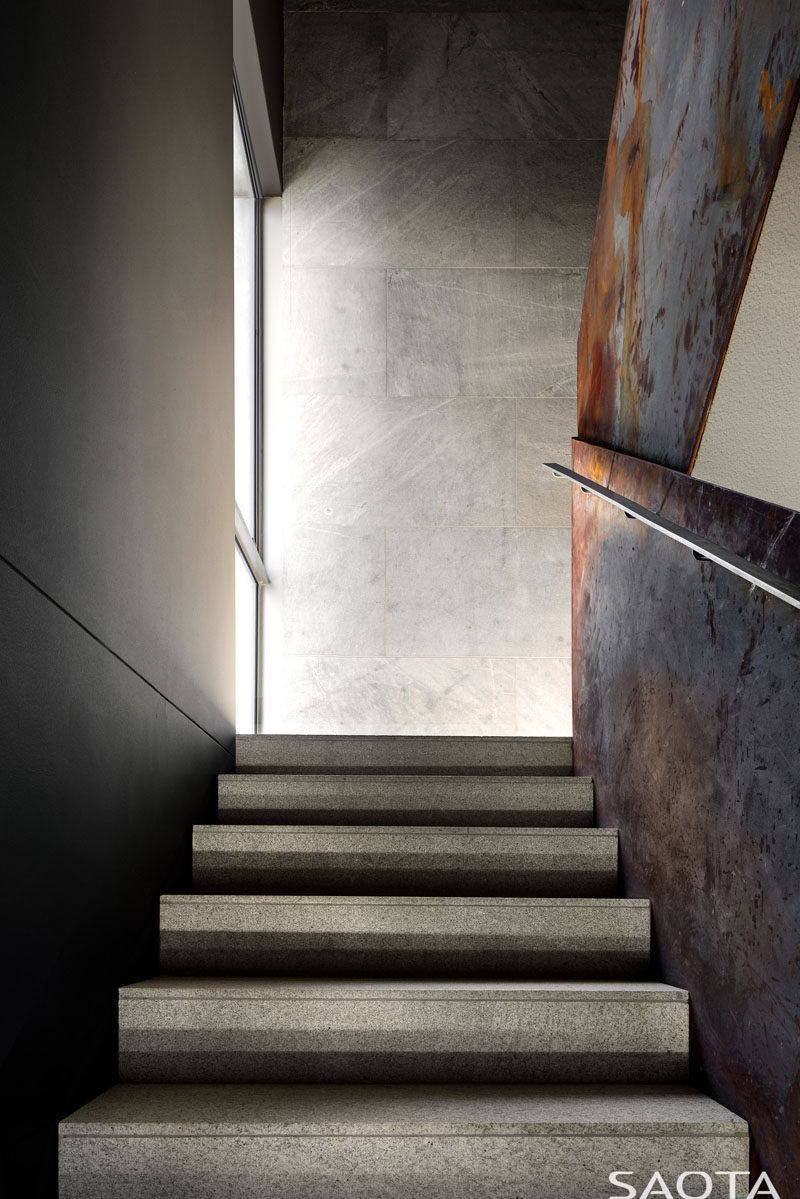 ---
The kitchen, dining room, lounge and bar area are all situated on the fourth floor adjacent to the courtyard garden. The outdoor dining pavilion beside the swimming pool showcases panoramic views of the Atlantic Ocean.
---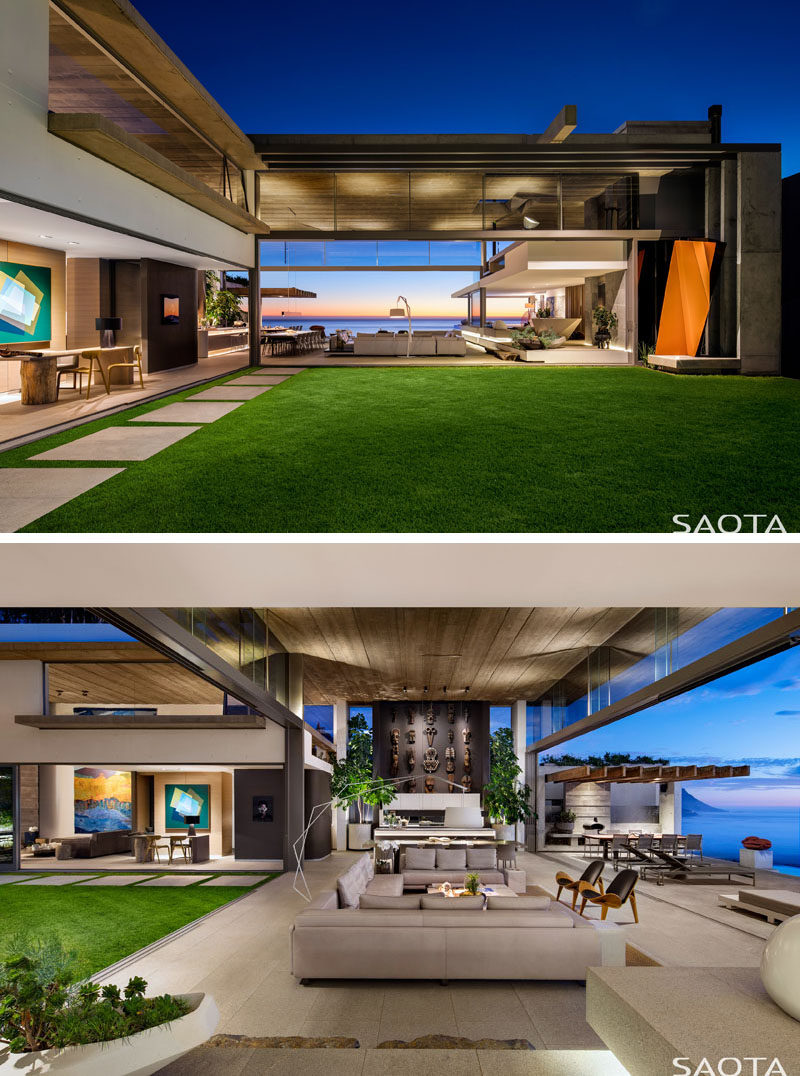 ---
The dining room, with a french oak dining table, separates the living area from the kitchen. Above the kitchen, a mask wall features a collection of Central and West African masks.
---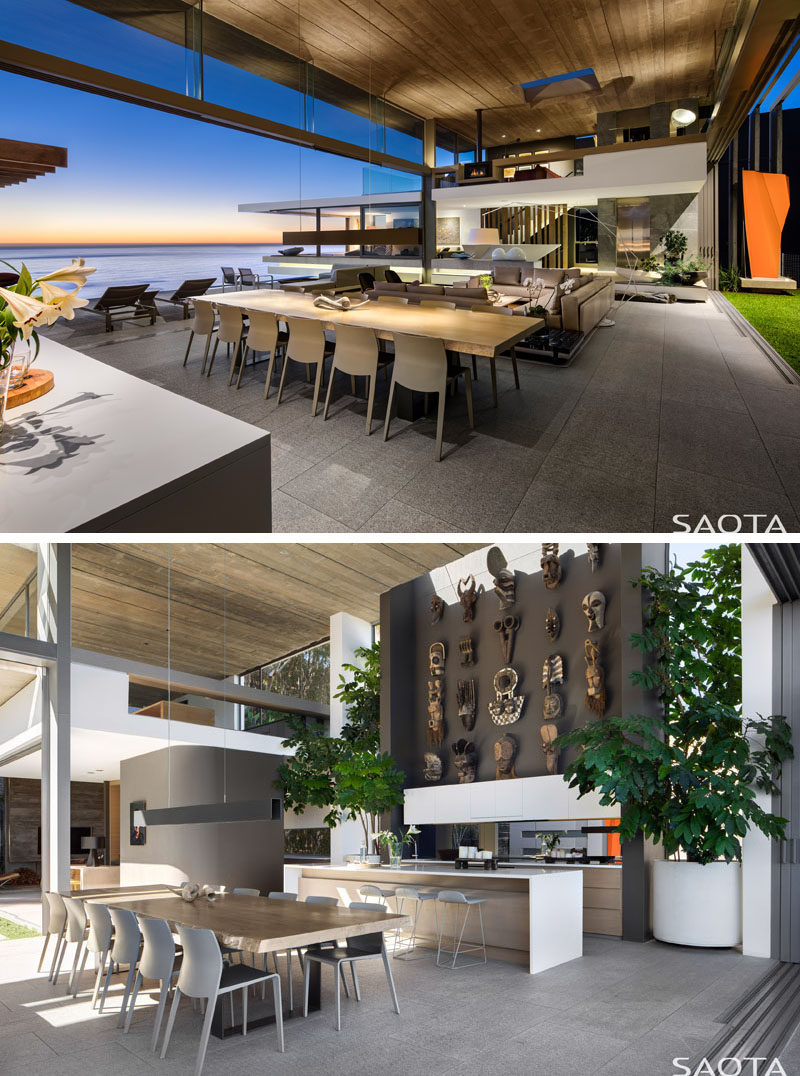 ---
In the bar lounge, there's an angular bar and a seating area that's suspended over the pool.
---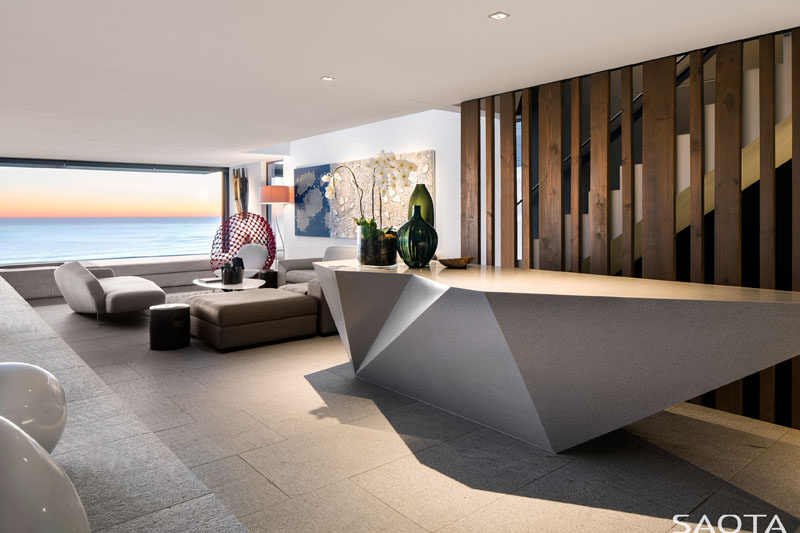 ---
The home also has a cinema and games room, that features double height ceiling and a variety of artwork, like the Blowfish by Porky Hefer and a Cecil Skotnes tapestry.
---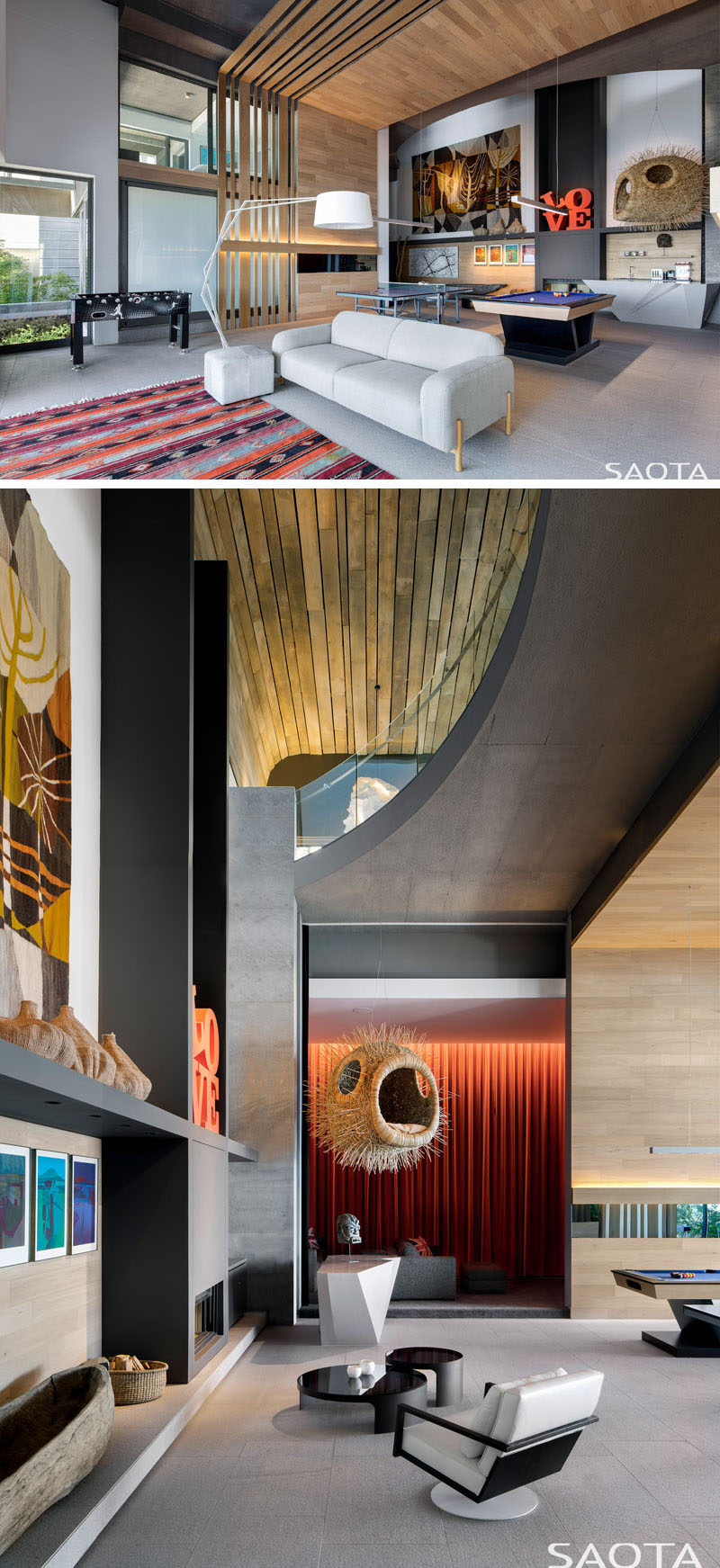 ---
Above the games room is a gallery foyer that's located on the bedroom level and has a pyjama lounge with large windows.
---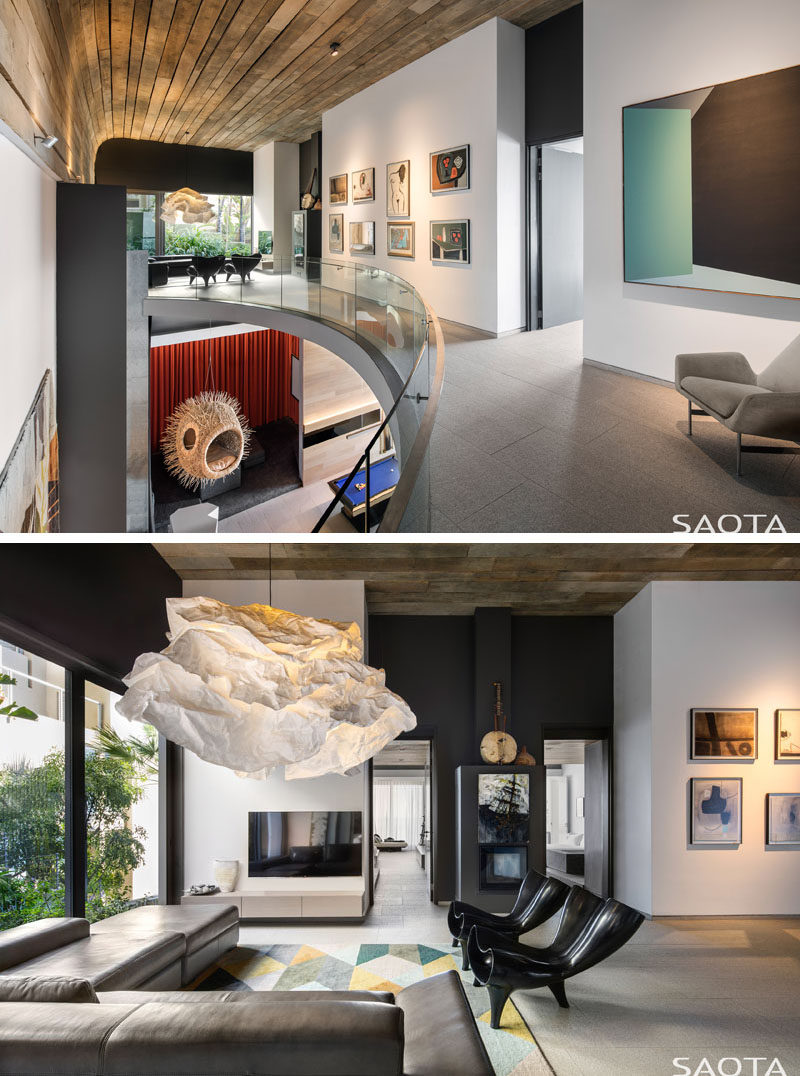 ---
In the master bedroom suite, the bed has been raised up onto a platform, while a lounge area separates the sleeping area from the built-in bathtub.
---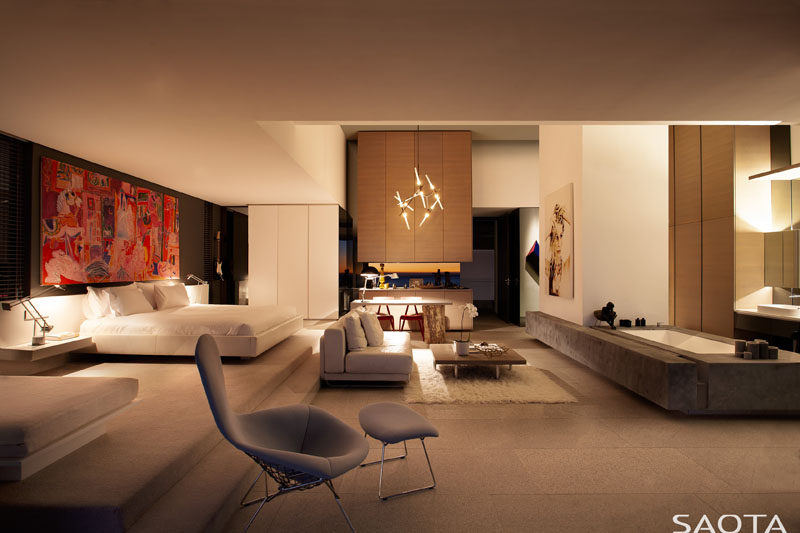 ---