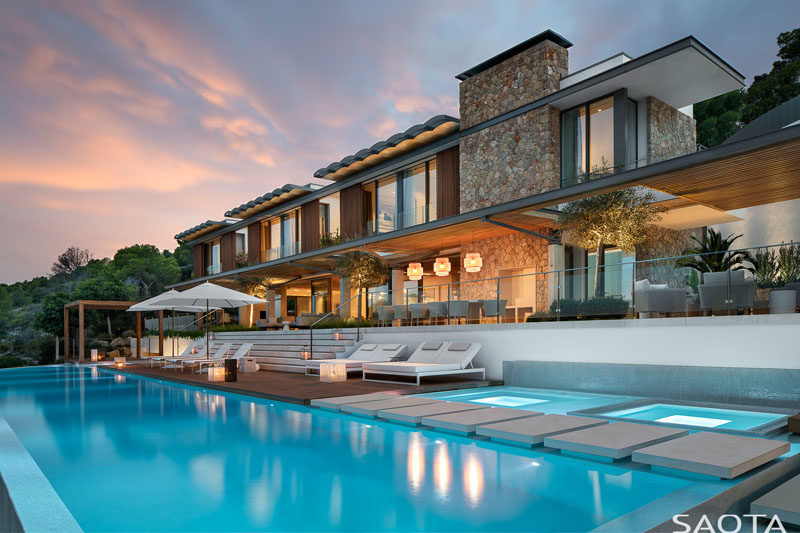 SAOTA have recently completed their first house in Mallorca, Spain, that's a relaxed resort-style home and work environment that reflects a contemporary take on the local architecture.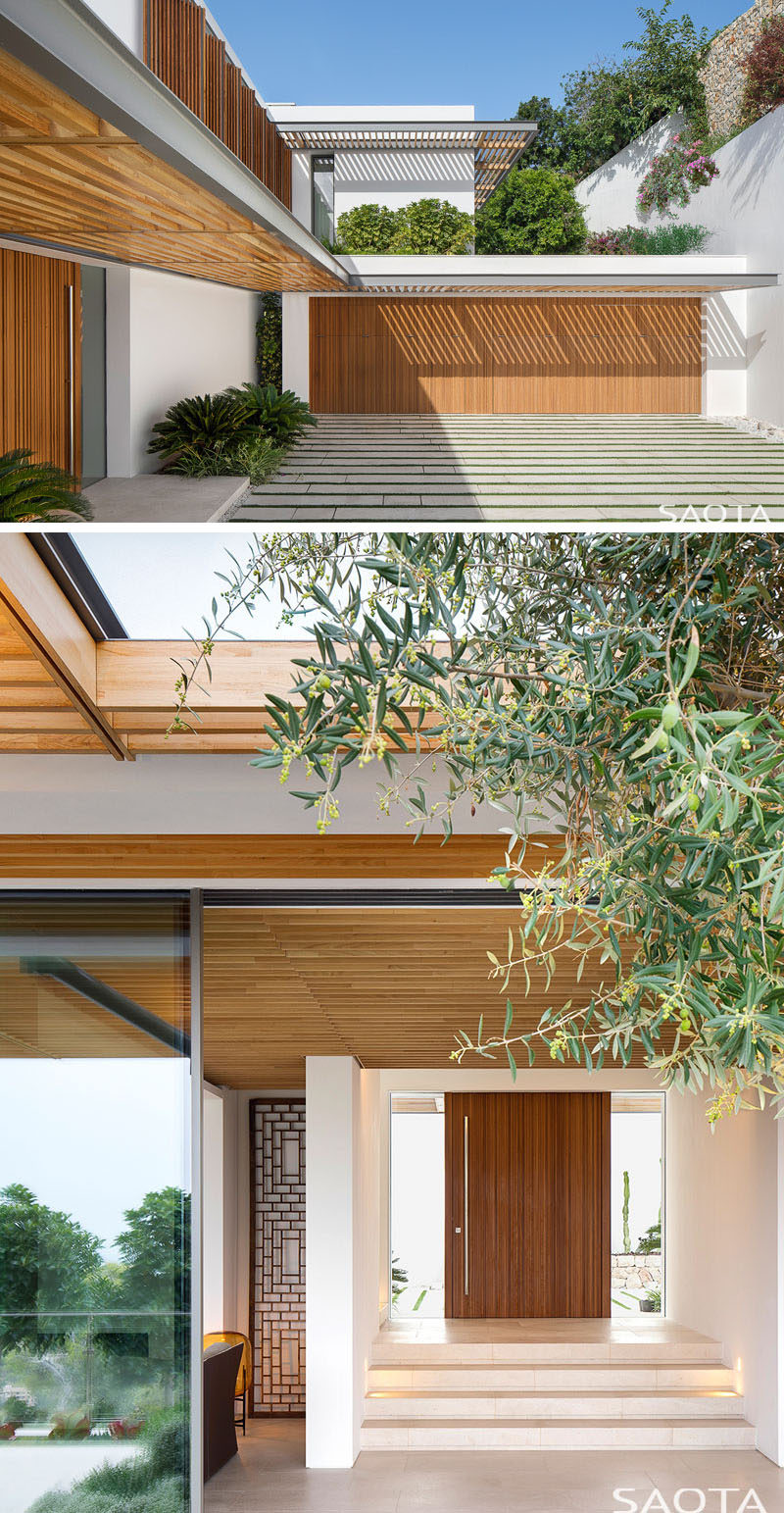 ---
The interiors, by ARRCC and Revuelta y Stahn (RyS) Architects, are neutral and understated with accents of textured and hand-crafted pieces that create a balance between comfort and elegance.
---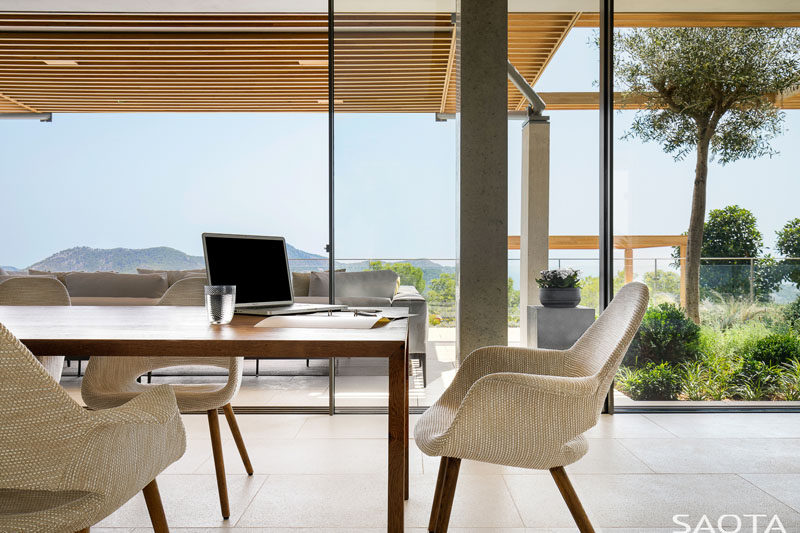 ---
The home has a shaded outdoor terrace that has designated spaces for a large lounge area and an outdoor dining space.
---
---
The outdoor terrace is raised half a level above the pool. From this angle, you can also see that the home is layered in the use of materials including plaster, stone, wooden pergolas and shutters, aluminium and large expanses of glass.
---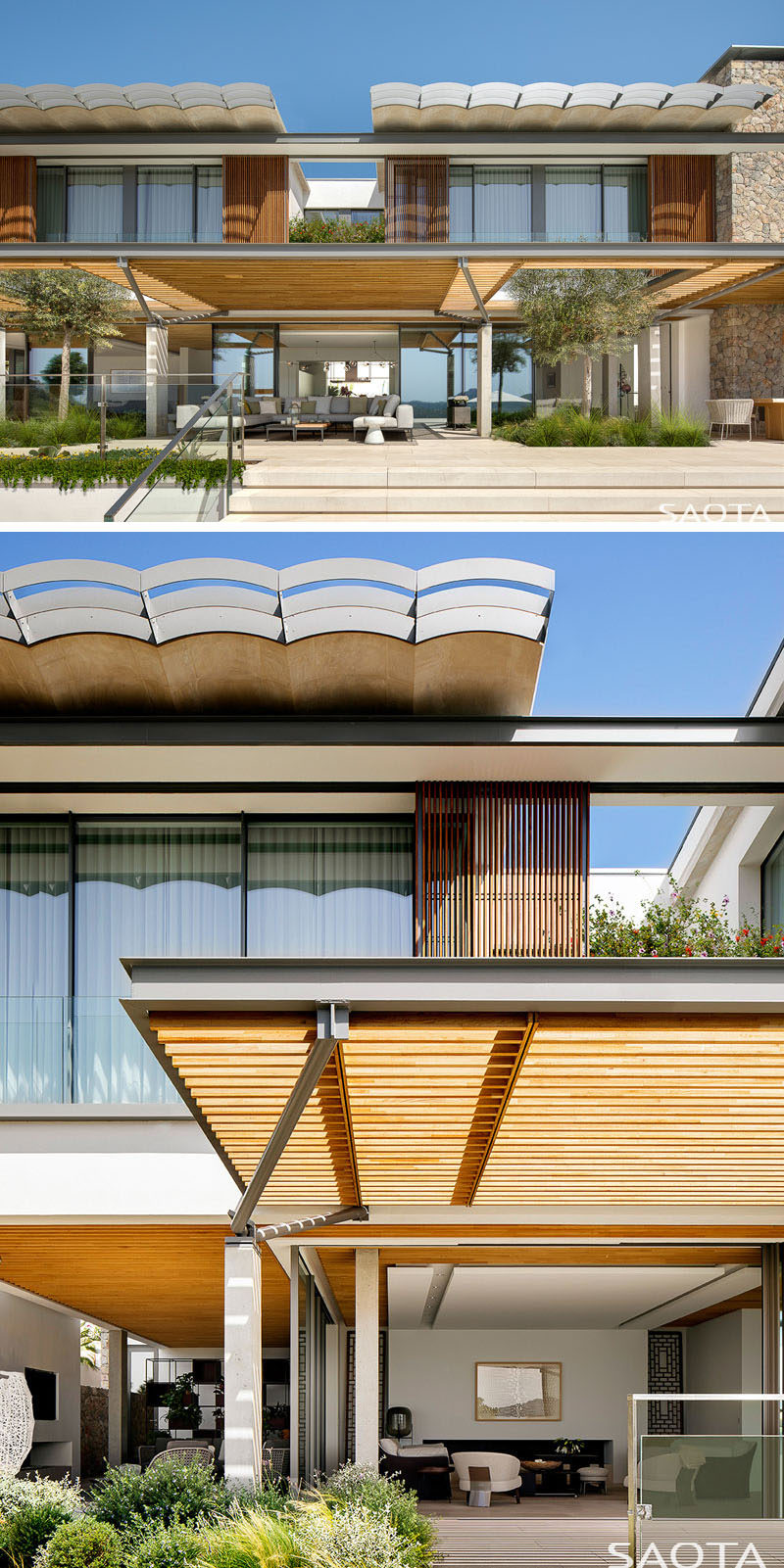 ---
The pool looks out over the surrounding landscape and a deck with sun chairs provides a place to relax in the sun.
---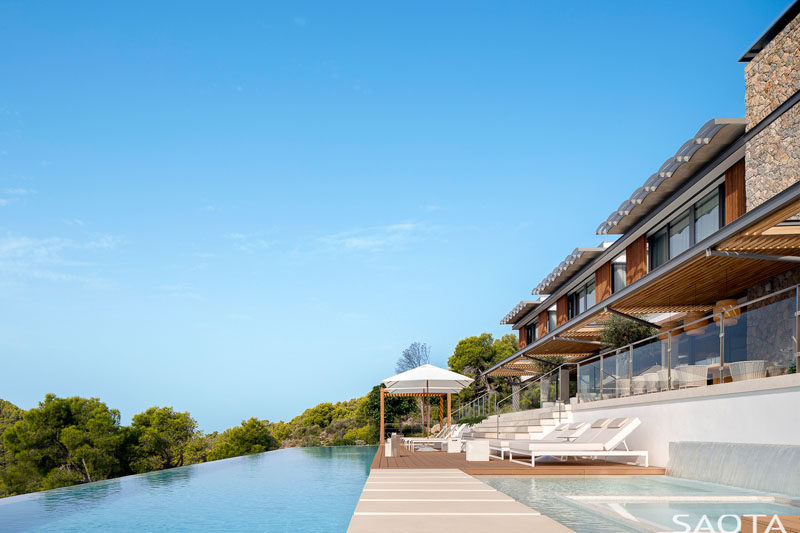 ---
Here's a closer look at the stonework and the wood shutters on the upper level of the home.
---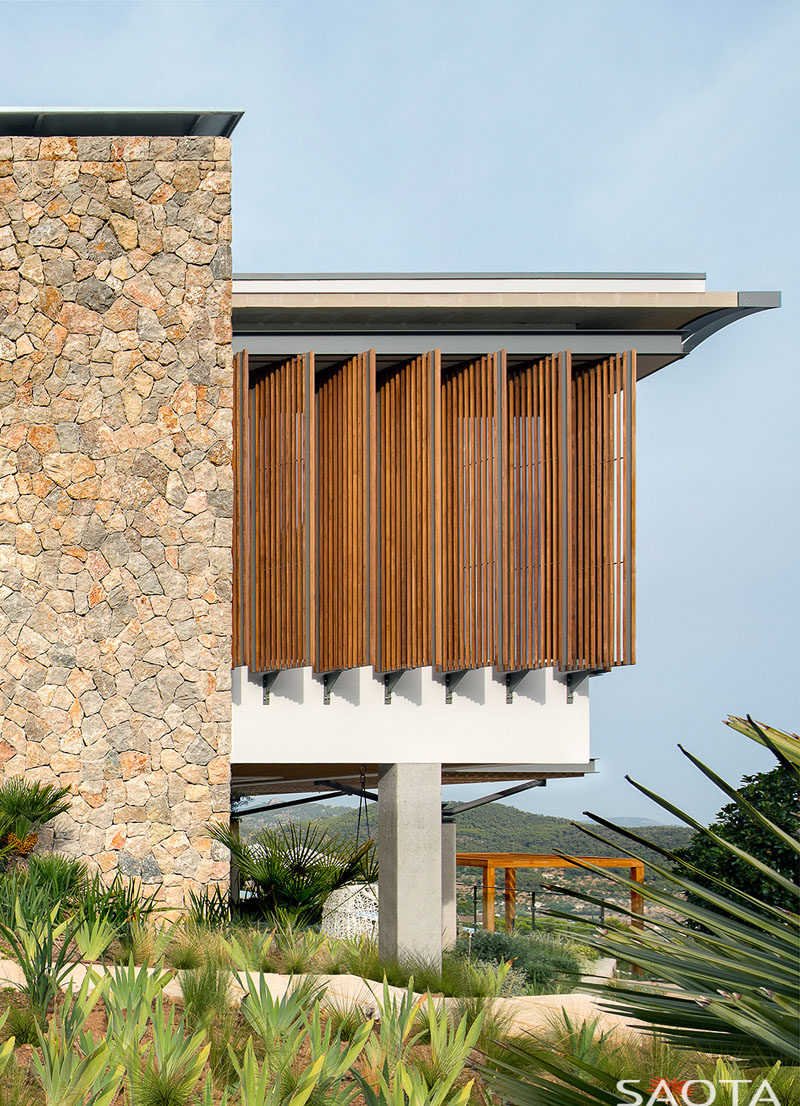 ---
Here's a view of the shutters from inside the home. Inside, there's a gallery-like space with signature barrel vaulted ceilings.
---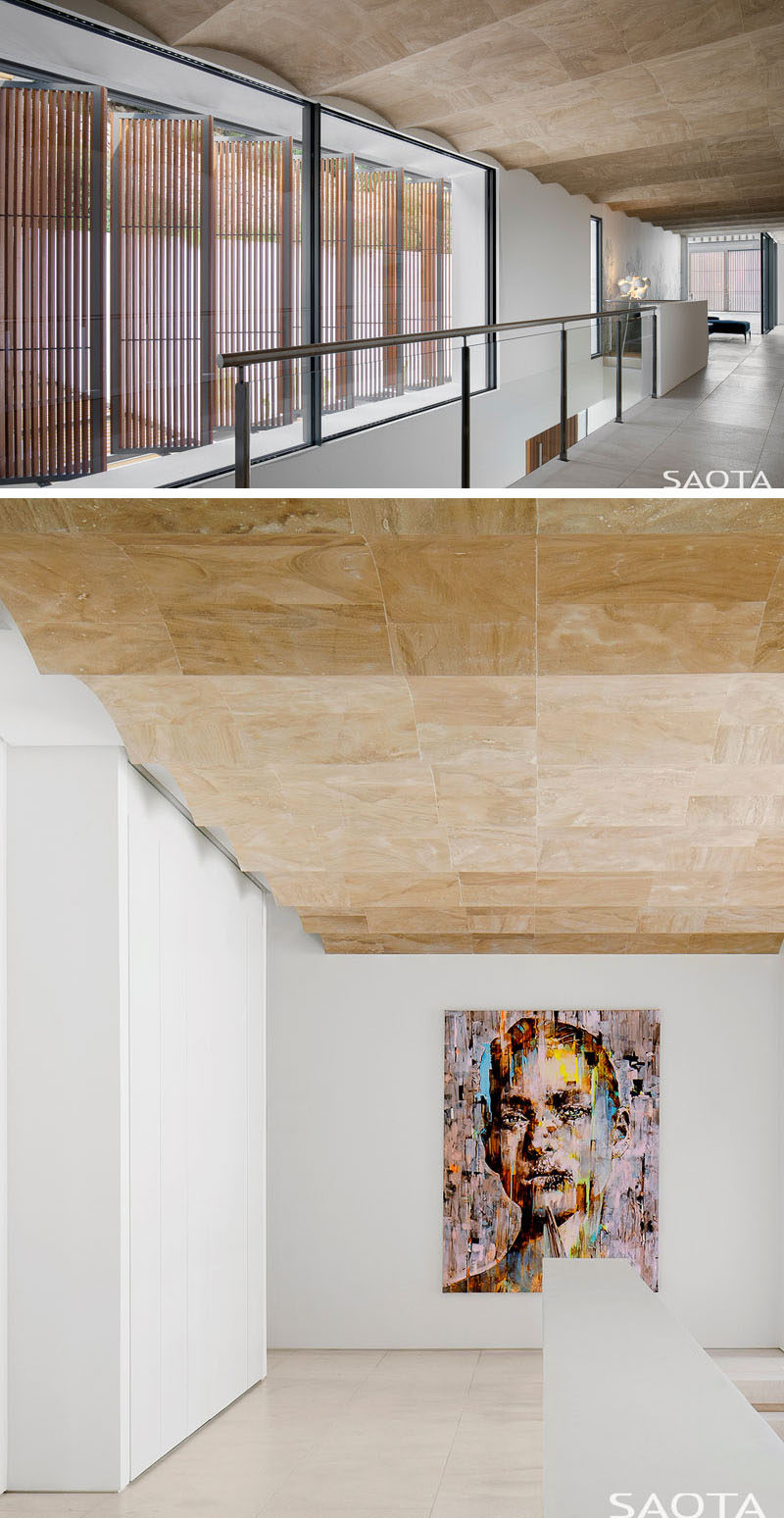 ---
In this home office, furnishings have been kept minimal with a simple wood desk and a comfortable couch.
---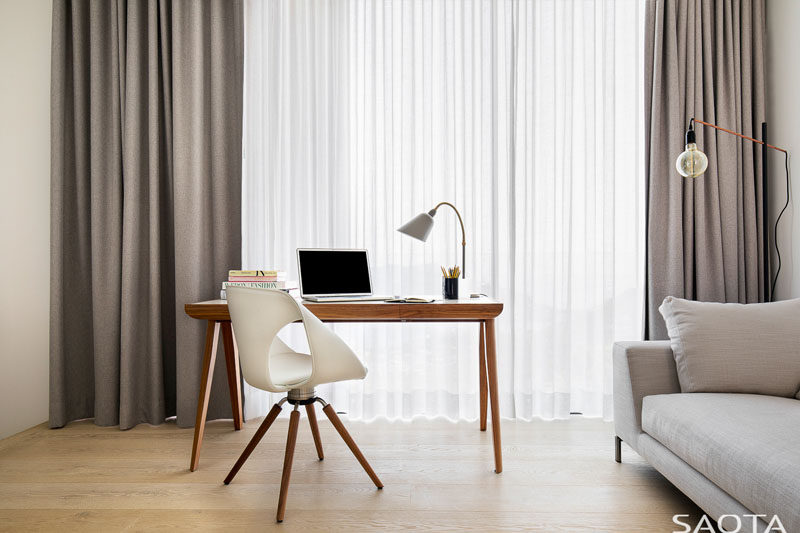 ---
In this sitting area, there's a built-in fireplace and a wood slat wall that separates the room.
---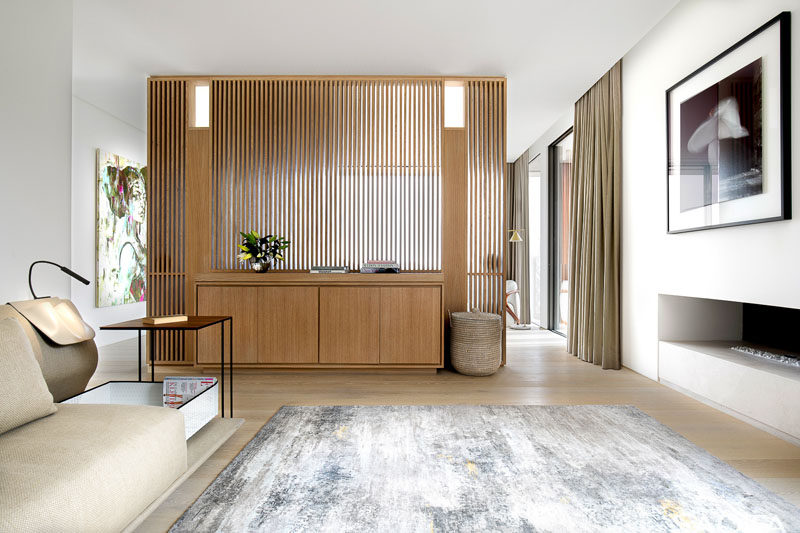 ---
In the bathroom, a freestanding bathtub is located in front of the window to take advantage of the views.
---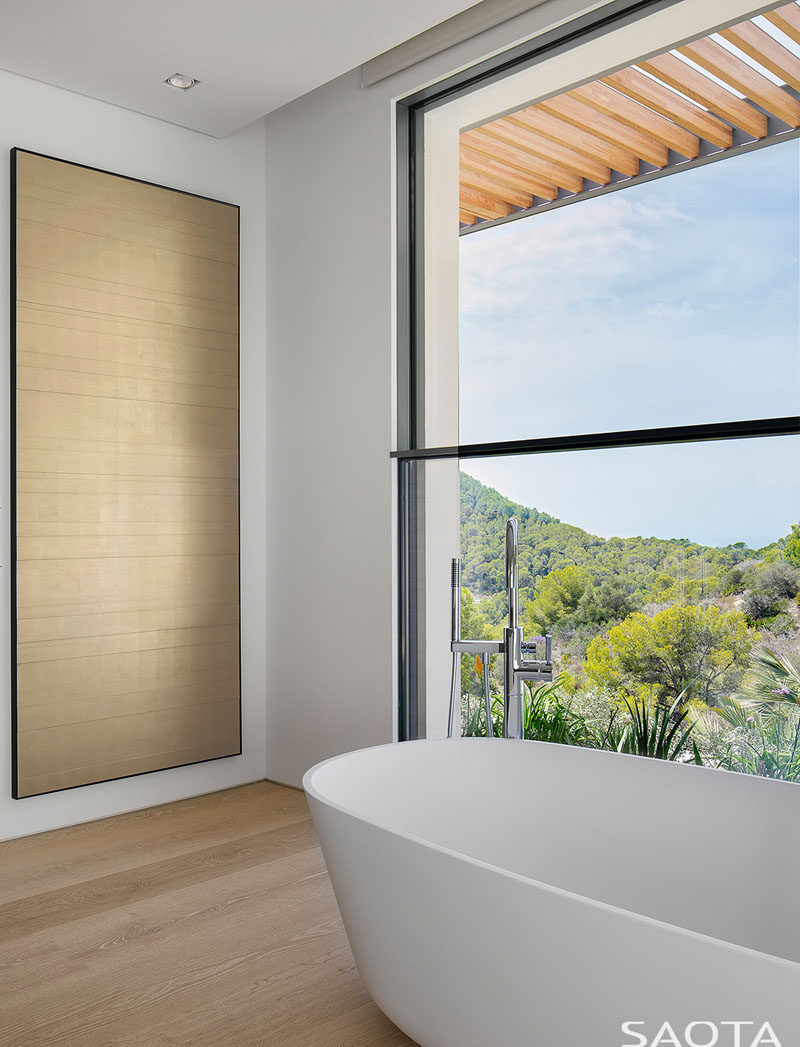 Photography by Adam Letch | Architects: SAOTA – Project Team: Philip Olmesdahl, Stefan Antoni, Tamaryn Fourie & Werner Lotz | Architect of Record: RyS Architects | Interior Design: ARRCC & RyS Architects | Landscaping: Cracknell | Lighting Design: Lux Populi
---