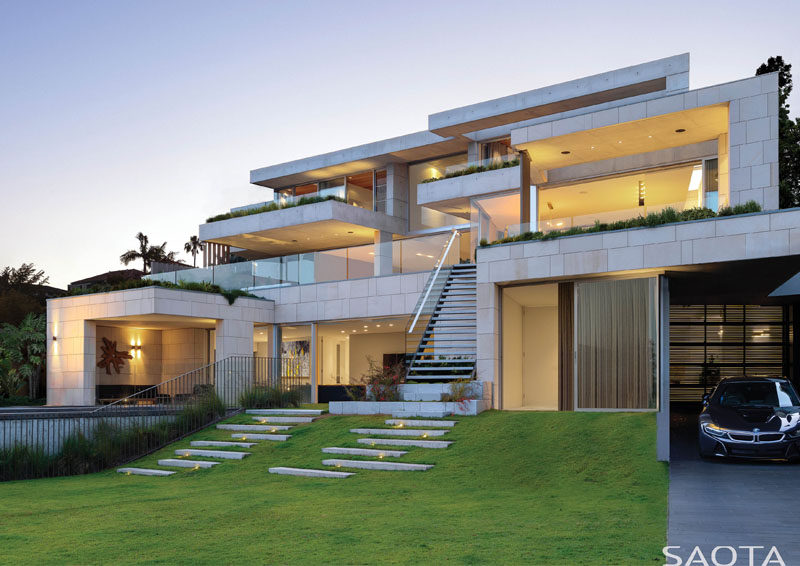 Architecture firm SAOTA, together with TKD Architects, have recently completed a new and modern house in Sydney, Australia, that maximizes the dramatic views, capitalizes on the great climate, and creates an indoor-outdoor living environment.
Entering the home through a pivoting wood front door, visitors step into a dramatic entrance that's emphasized by a double volume space with open views right through the house to Sydney Harbour and beyond.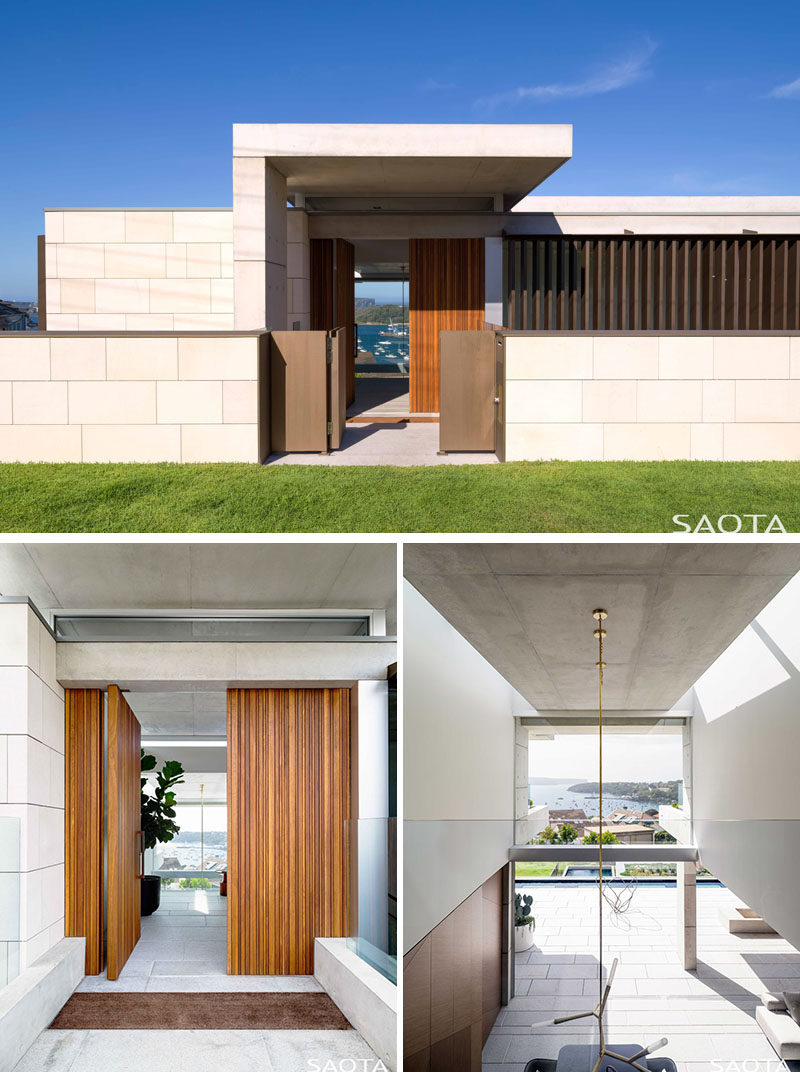 ---
Throughout the home, the interior decorating was completed by Alexandra Kidd Design. In the living room, located at the bottom of the entryway stairs, neutral colors have been combined with pops of blue succeeded to create a sophisticated feeling within the home.
---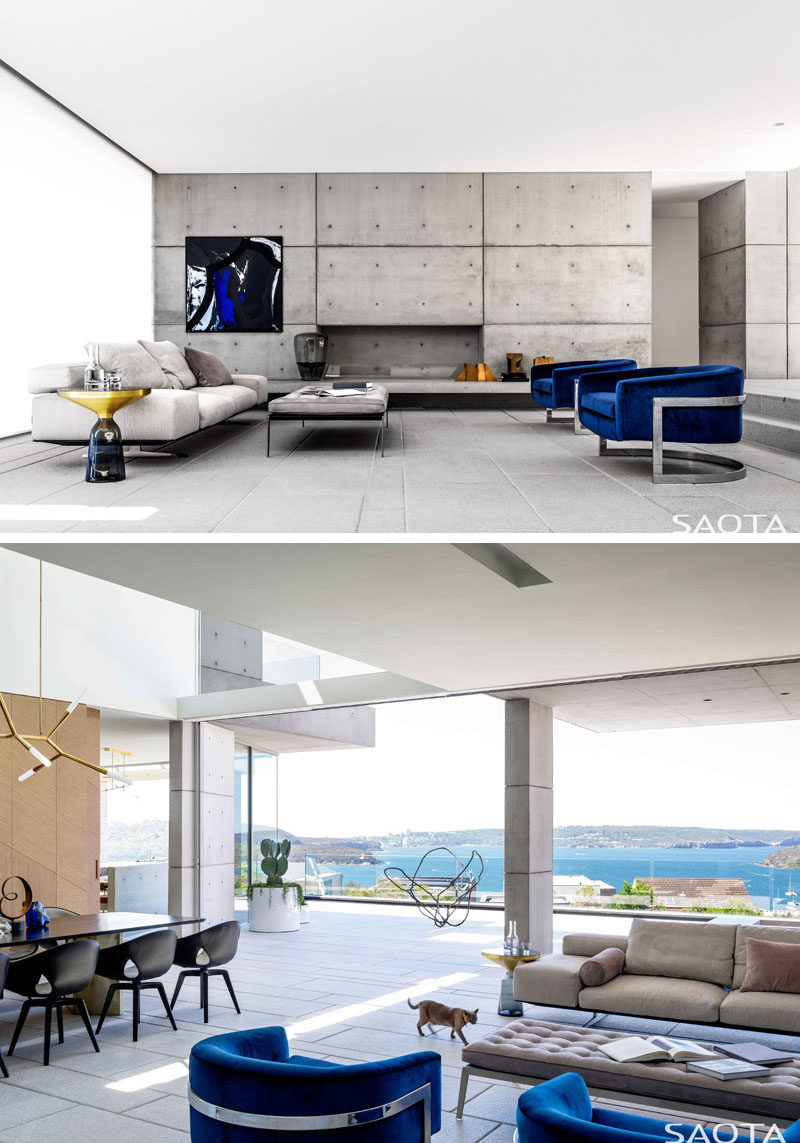 ---
The living room flows into the dining room, which in turn, opens up to outdoor spaces. A hidden door, built into the wood accent wall, reveals the kitchen.
---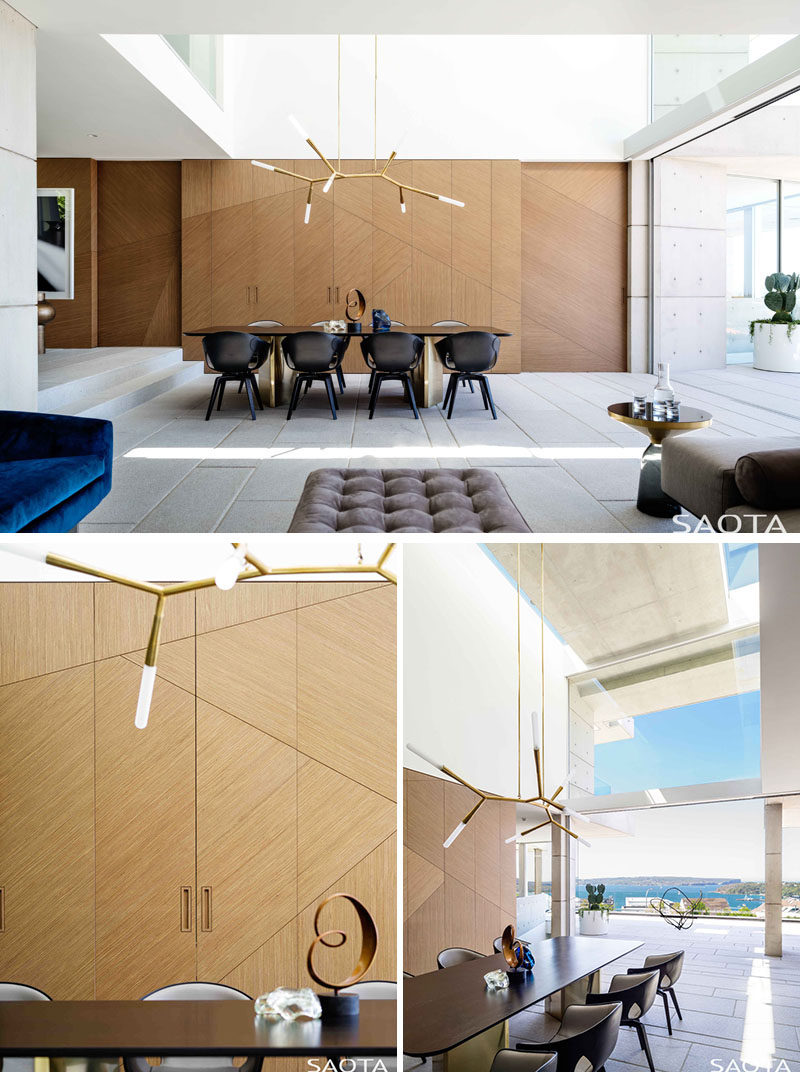 ---
In the kitchen, a hand-cut grey granite kitchen island makes a statement, while dark minimalist cabinetry and glass backsplash line the wall. Also included in the same room as the kitchen, is a secondary, more casual, dining area.
---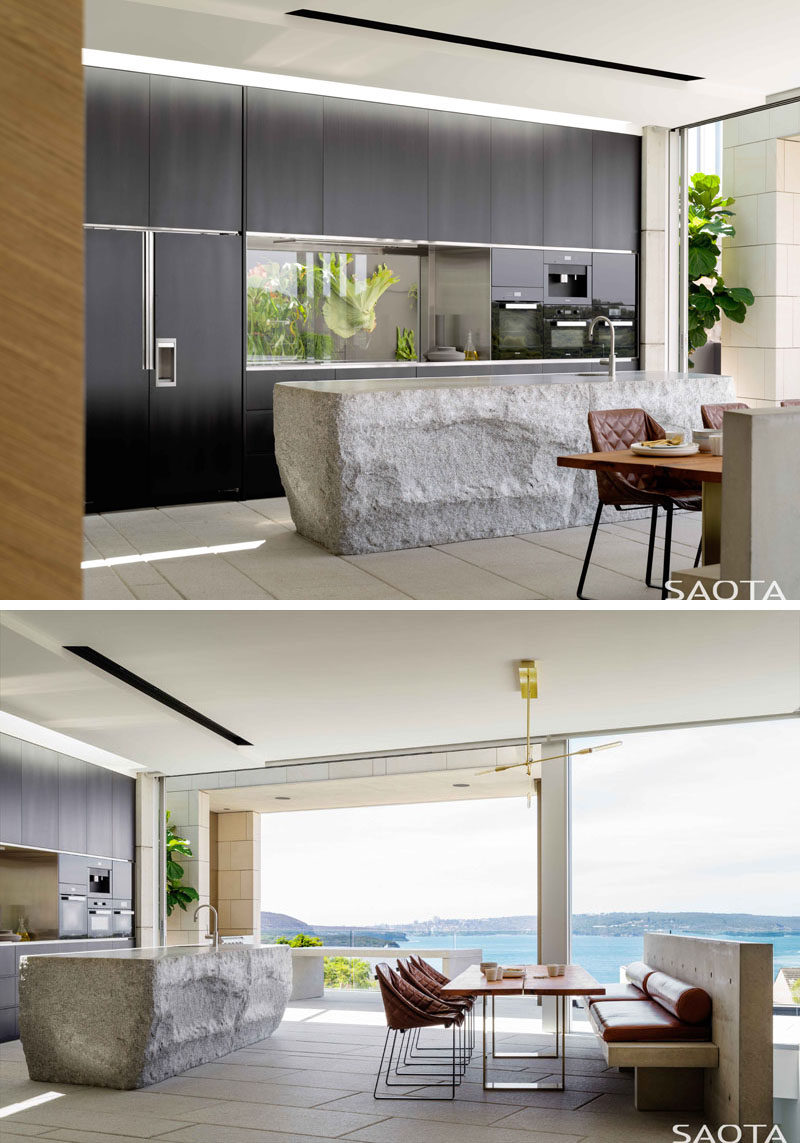 ---
The social areas of the home open up to the backyard that features a swimming pool. Throughout the design of the house, pristine concrete work has been combined with sandstone cladding. The light tone of the sandstone is offset with warm textures of wood and bronze used for internal cladding and screening.
---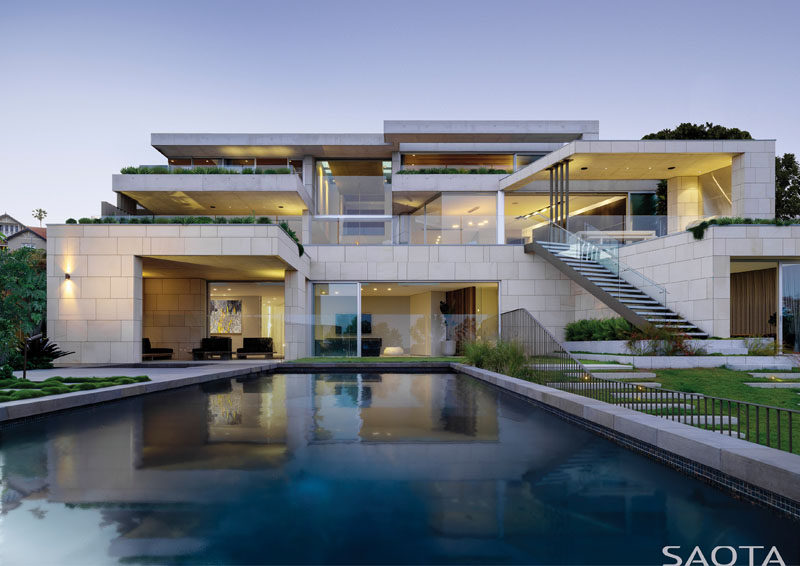 ---
Here's a closer look at some of the concrete work on the house.
---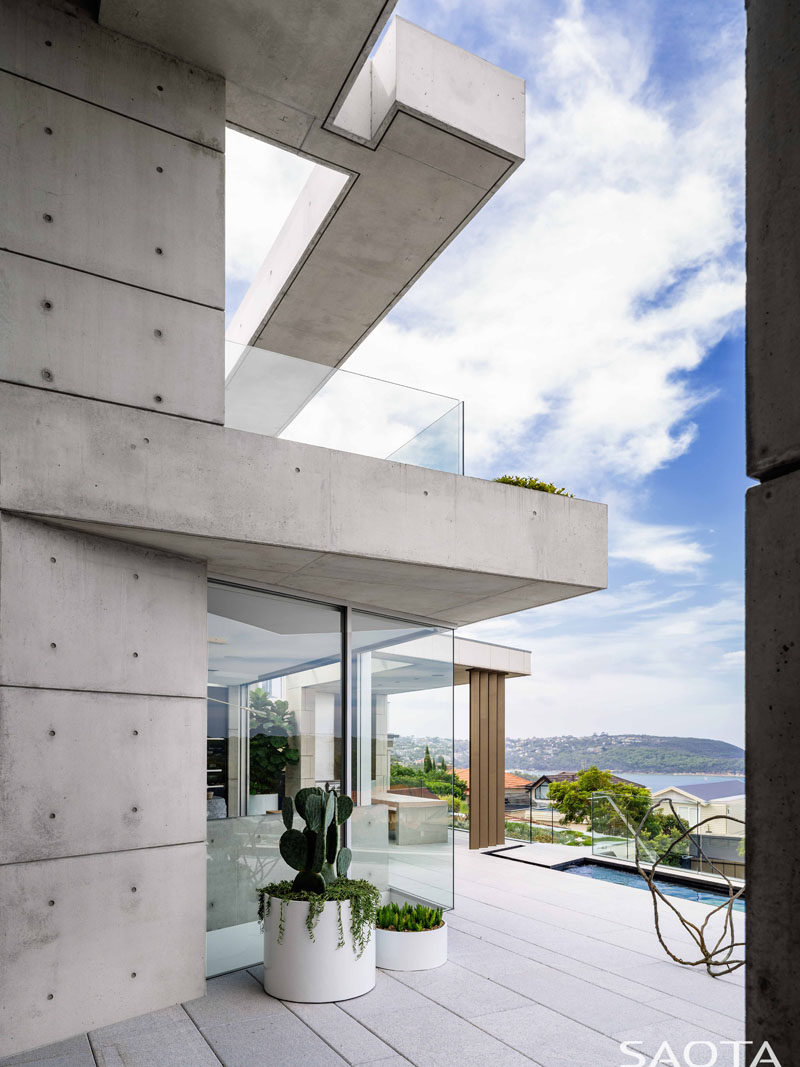 ---
Back inside, floor-to-ceiling windows show off the landscaped garden.
---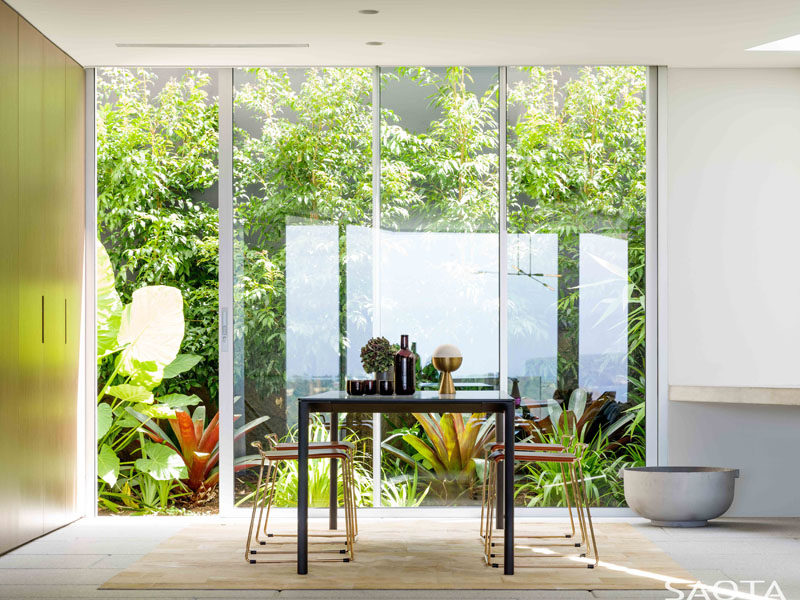 ---
Stairs with glass handrails connect the various levels of the house.
---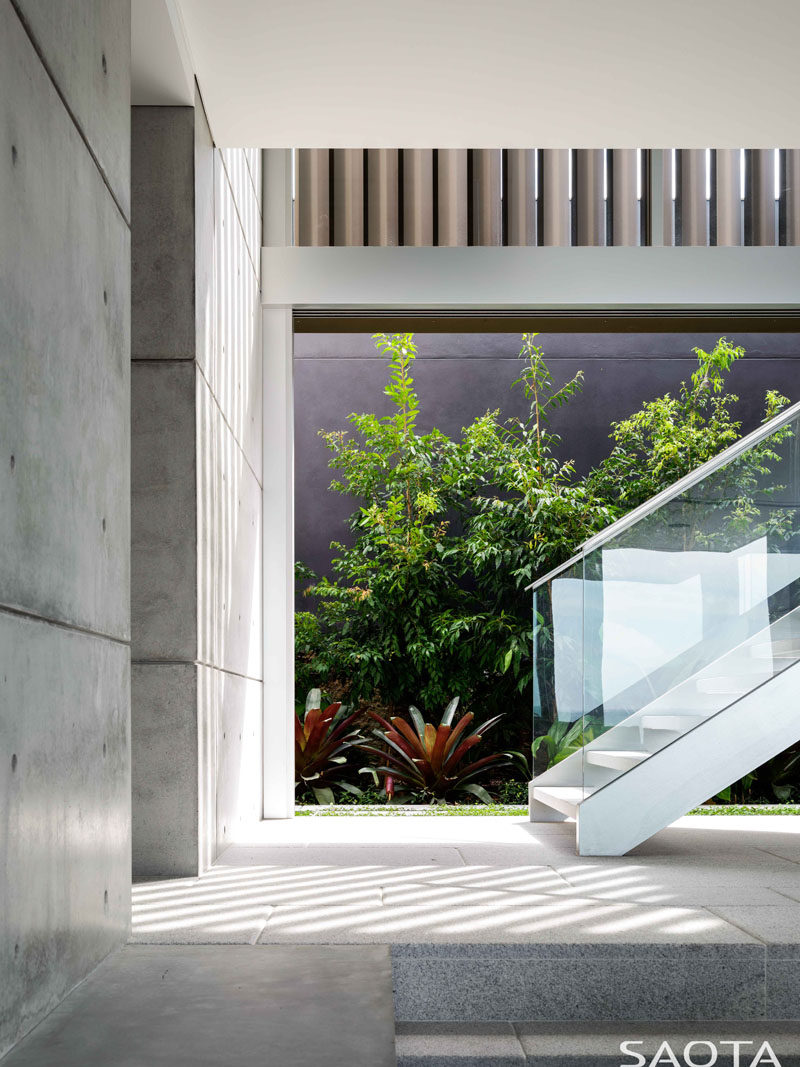 ---
The master bedroom, with its wood ceiling, opens up to a balcony with expansive water views.
---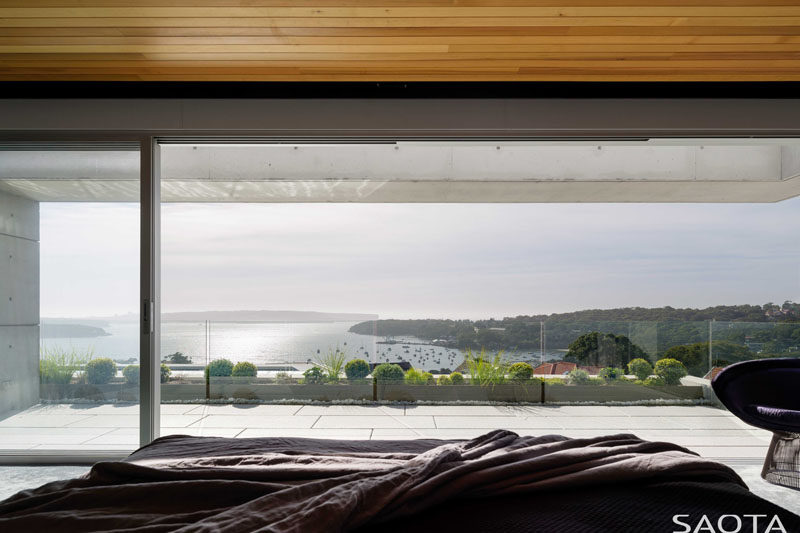 ---
In the master bathroom, there's a black vanity topped with stone basins, while two tall mirrors reflect the light within the room.
---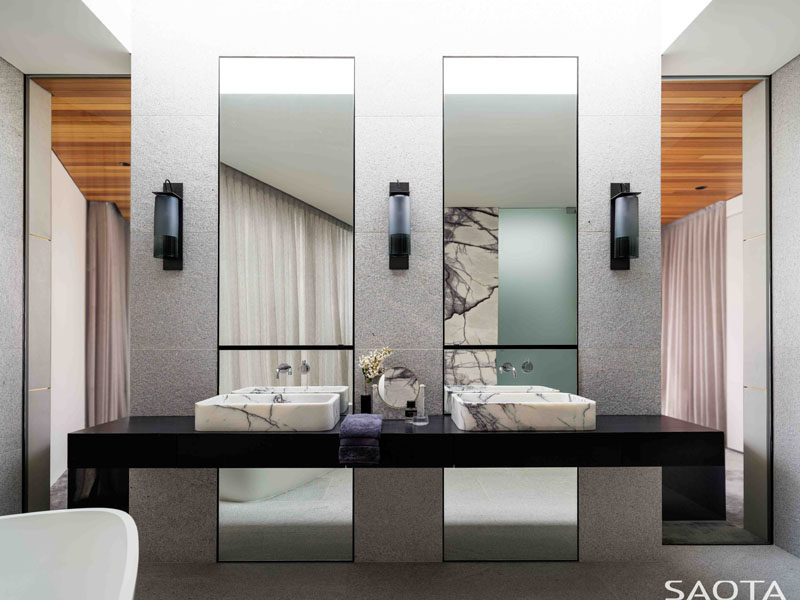 ---
In another bathroom, a long stone trough sink is positioned in front of the window that has a billowing curtain.
---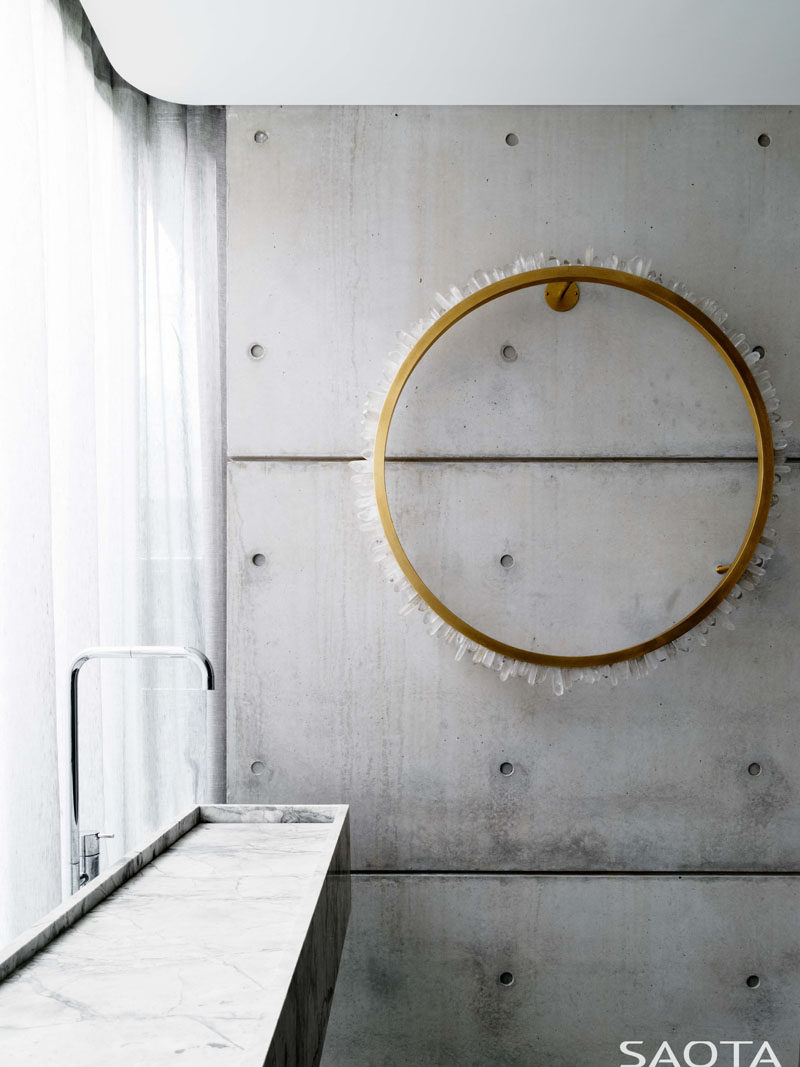 Photography by Justin Alexander | Architects & Interior Architects: SAOTA – Philip Olmesdahl & Erin Gibbs | Project Architects: TKD Architects – John Rose, Renata Ratcliffe & David Percival | Consulting Engineers: Northrop | Interior Designer: TKD Architects & Alexandra Kidd Designs | Interior Decor: Alexandra Kidd Designs | Landscaping: Secret Gardens – Mark Curtis
---