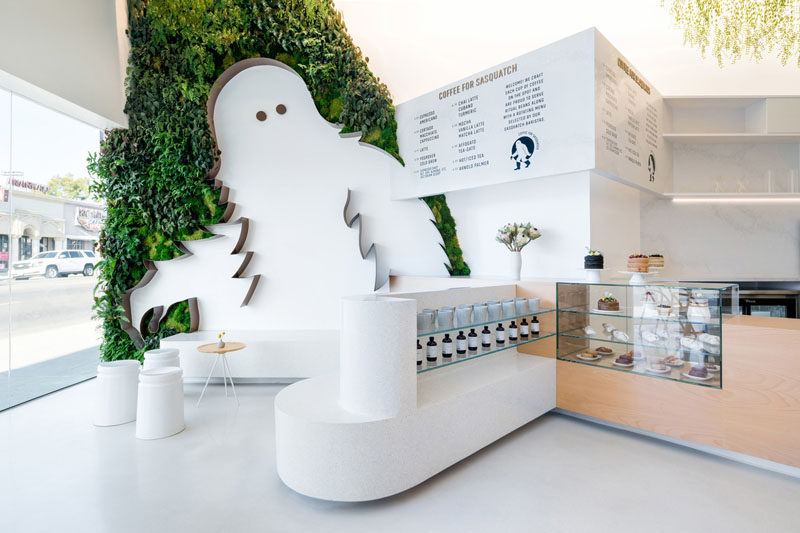 Dan Brunn Architecture have recently completed 'Coffee for Sasquatch', a new coffee shop in Los Angeles, that features an 11 foot tall Sasquatch surrounded by a green wall.
Once a former art gallery, the interior has been transformed into a playful design that creates a mystical environment, evoking the forest where Sasquatch lives.
The beechwood service counter represents a tree branch emerging from the forest. It seamlessly extends through merchandise and food display cases, to a bench where customers can relax while waiting for their orders.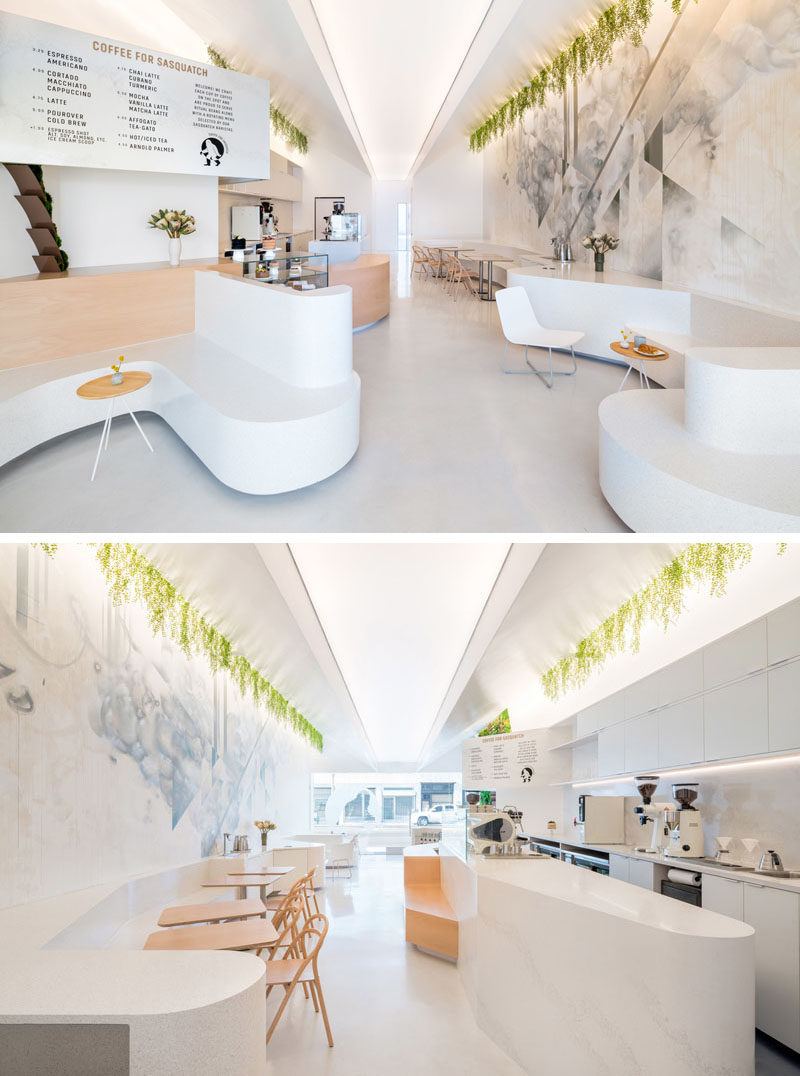 ---
Custom-designed built-in seating CURVES along the walls and coffee bar providing comfortable spaces for eating, drinking, and socializing, while a catwalk-like path ignites a feeling of movement and appears to elongate the space.
A Barrisol ceiling stretches over LED lights to create an ethereal glow above the pathway, and is designed as an inverted pitched roof leading up to light coves with flowing vines to create a sense of endless height to the space.
---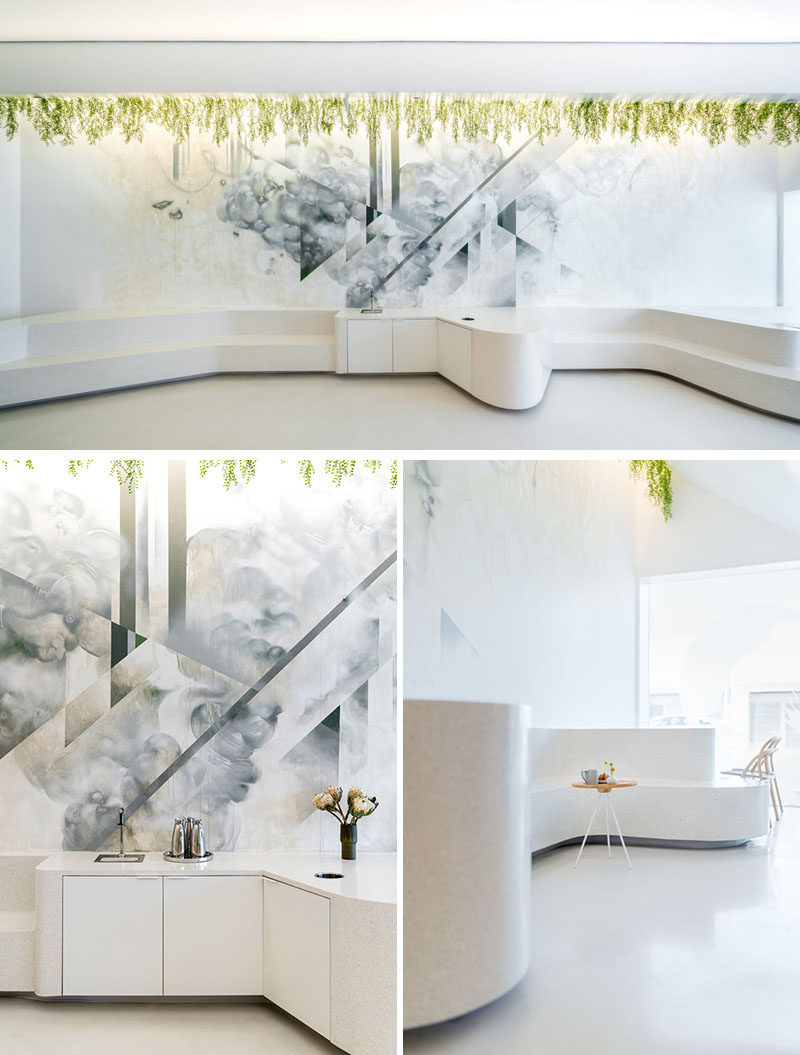 ---