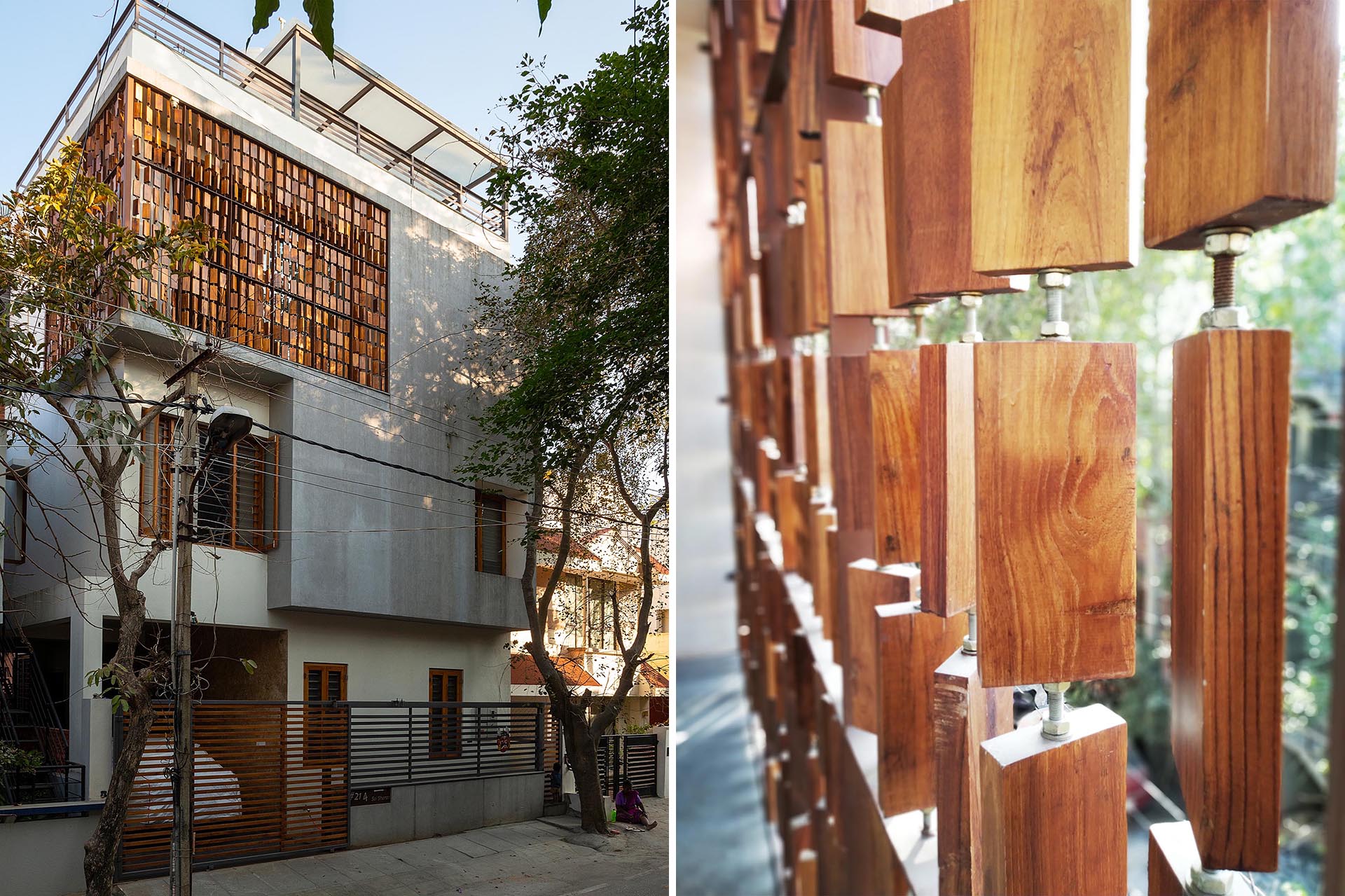 Architecture firm Studio XS has designed a home in Bangalore, India, that includes a decorative screen on the facade.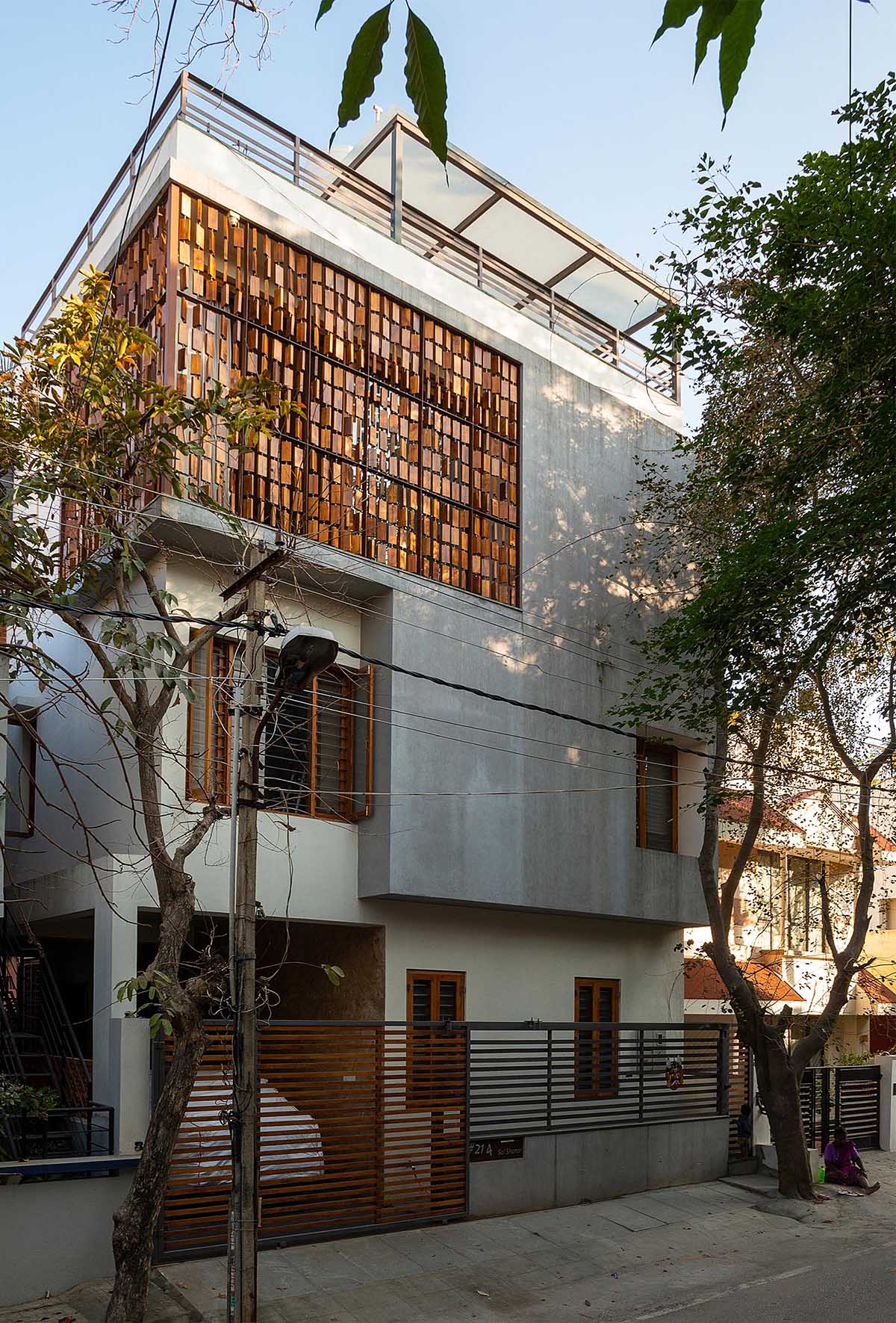 The corner of the facade is the focal point of the exterior and showcases sections of wood blocks at differing angles.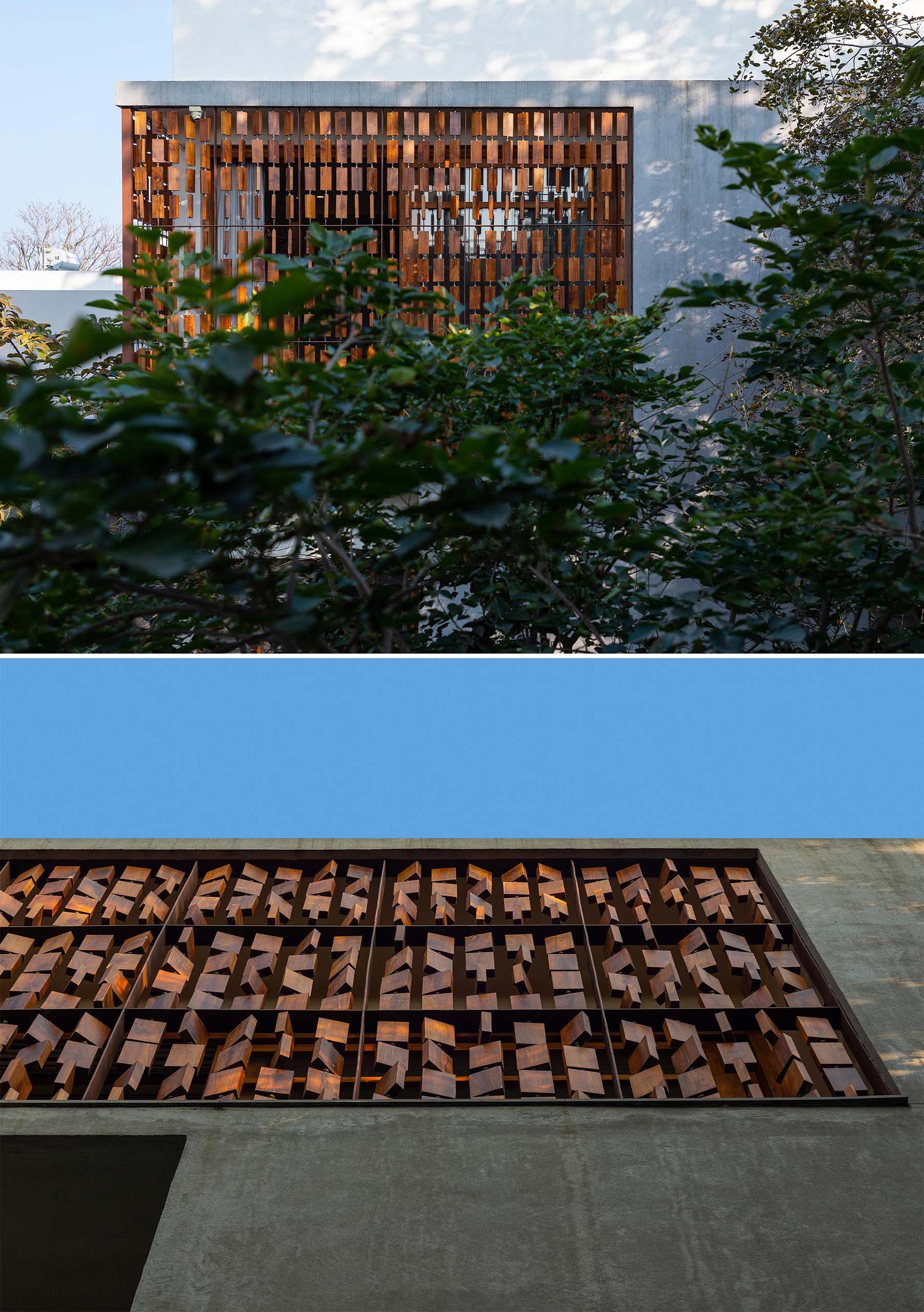 The wood screen is made from small rectangular blocks that are threaded onto rods, allowing them to be positioned at regular intervals.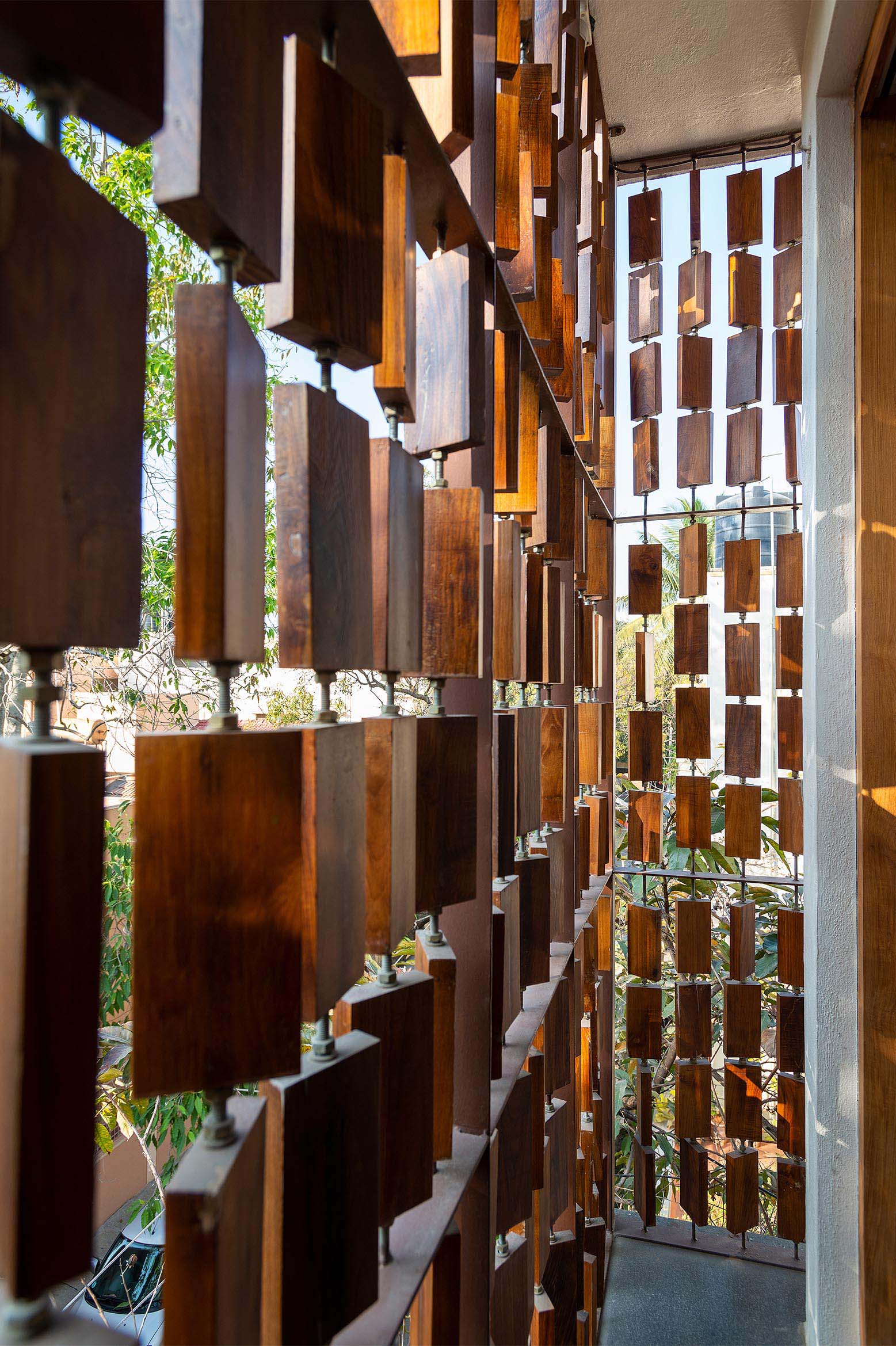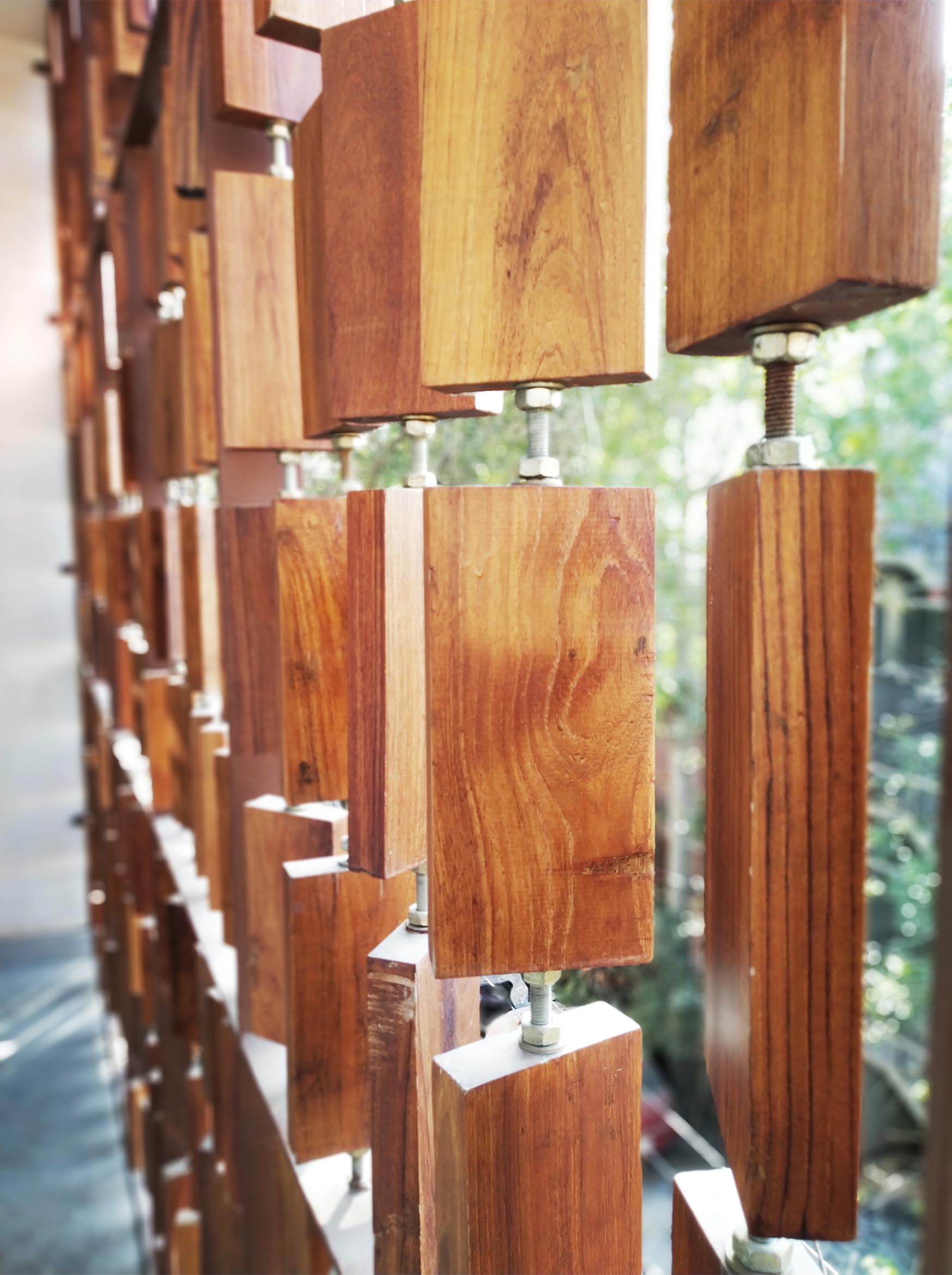 The wood screens, which can be seen from within a bedroom, provide a level of privacy and security even when the sliding door is opened.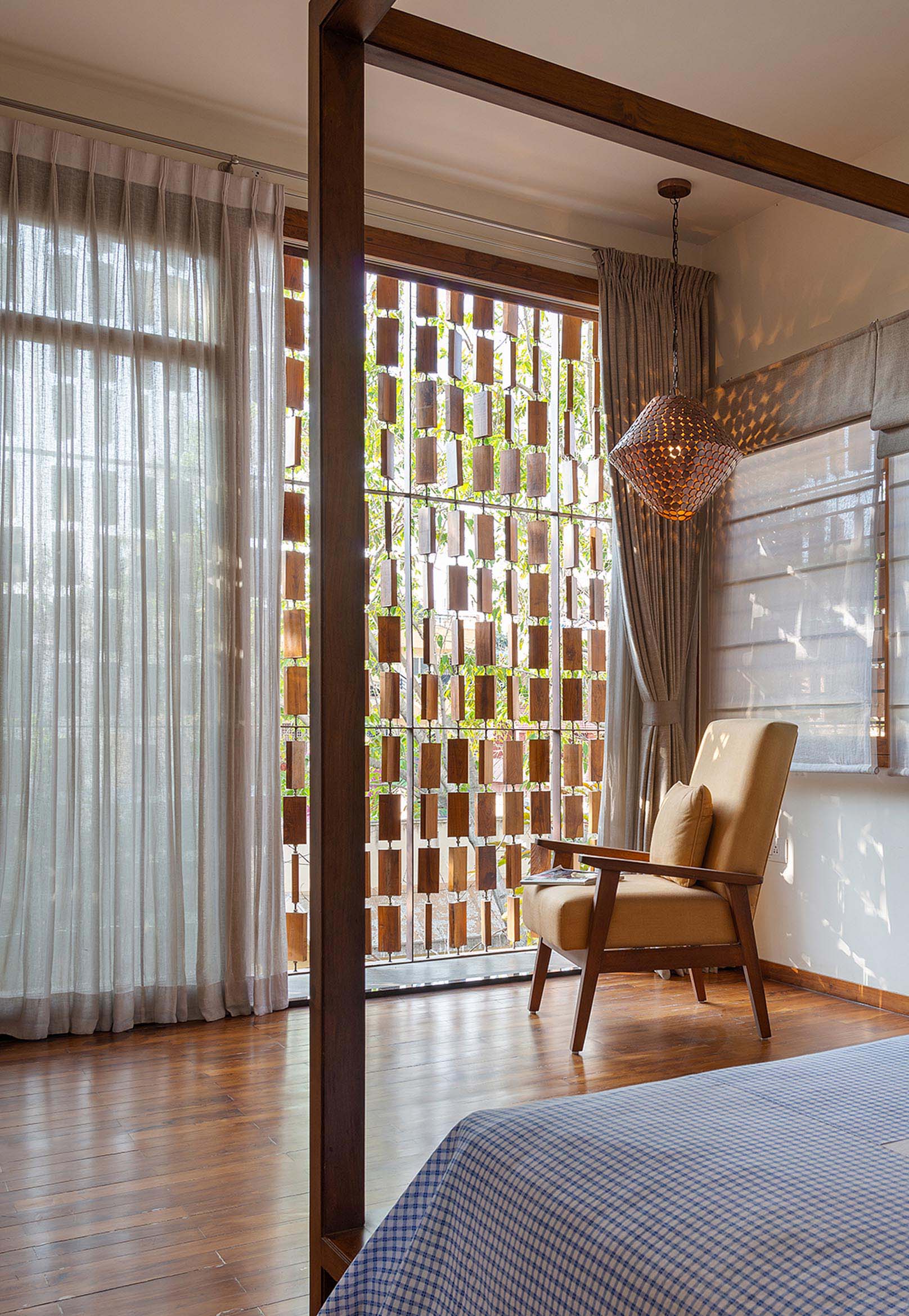 Another interesting detail on the house is a white window screen with a geometric design.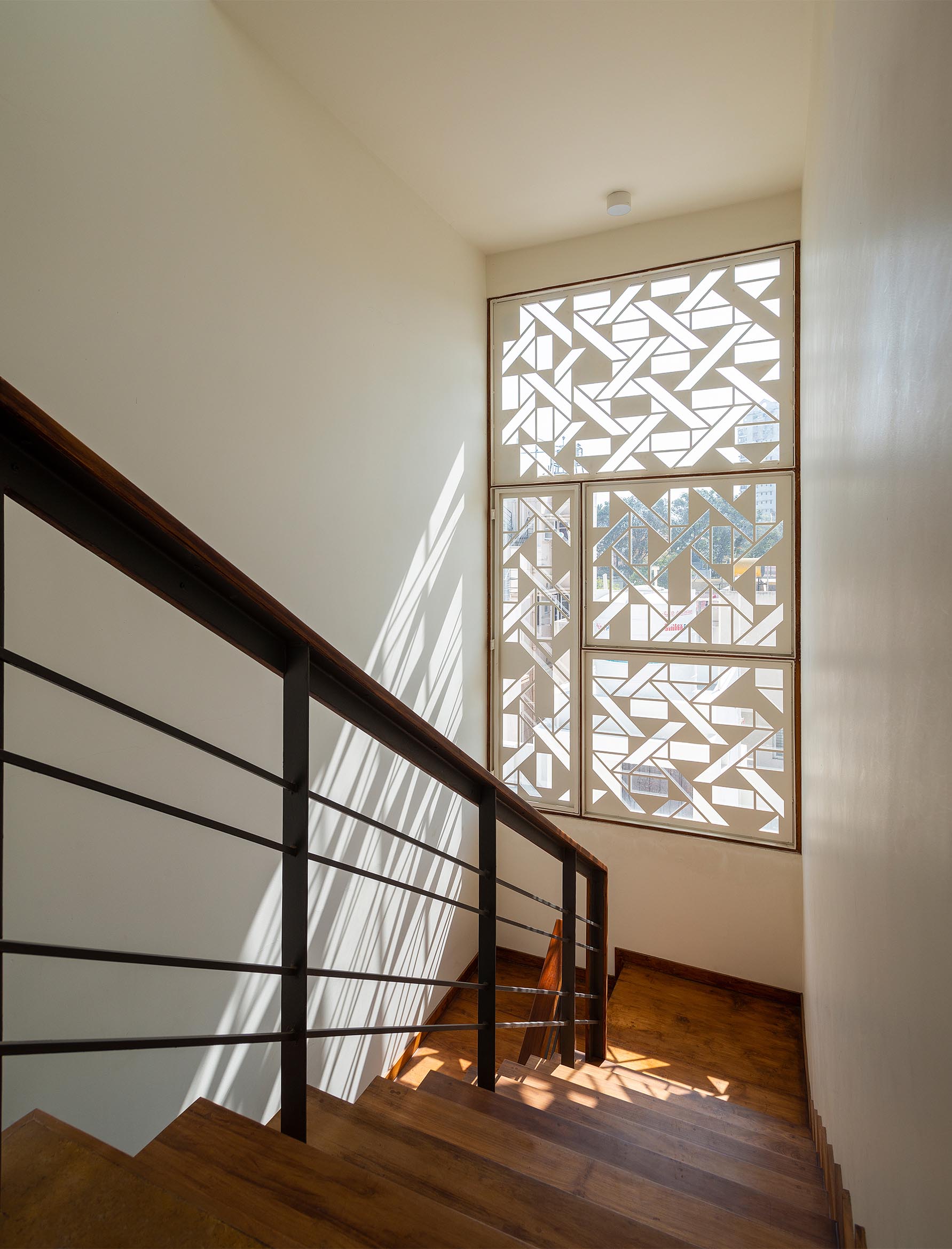 The patterned screen has a variety of shapes that cast shadows on the walls and flooring of the staircase, adding a decorative design to the interior.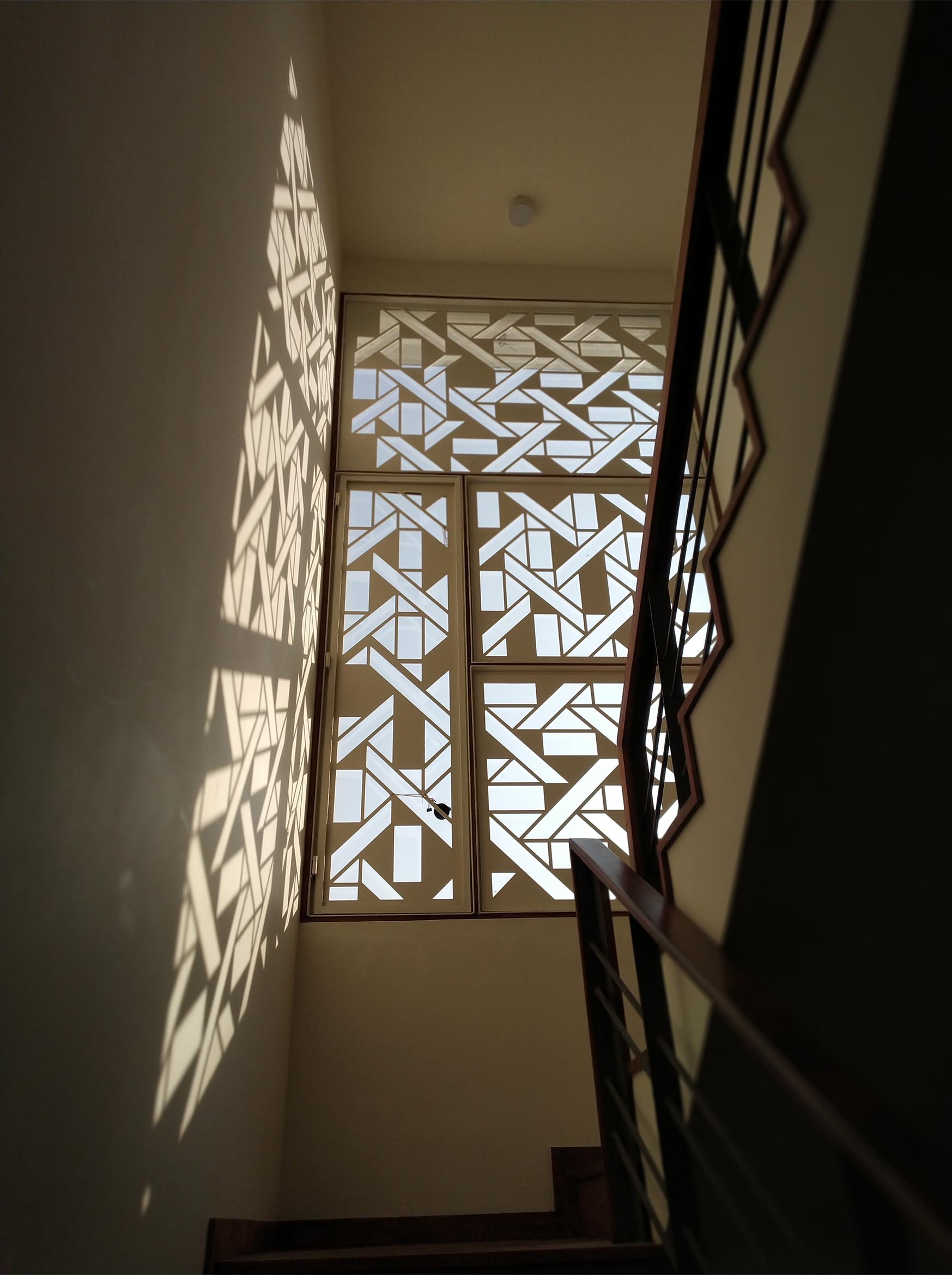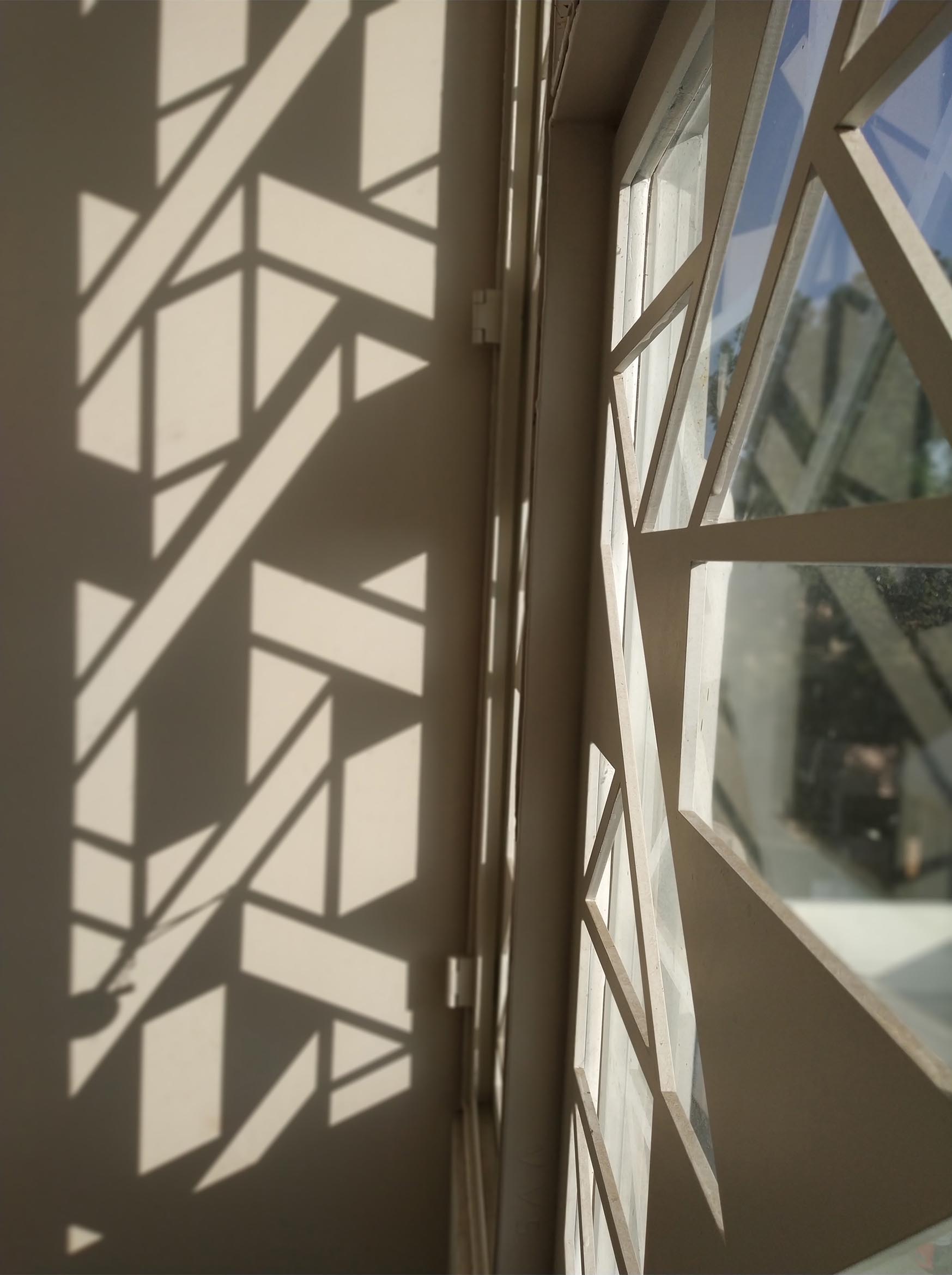 Photography by Anand Jaju and studioXS