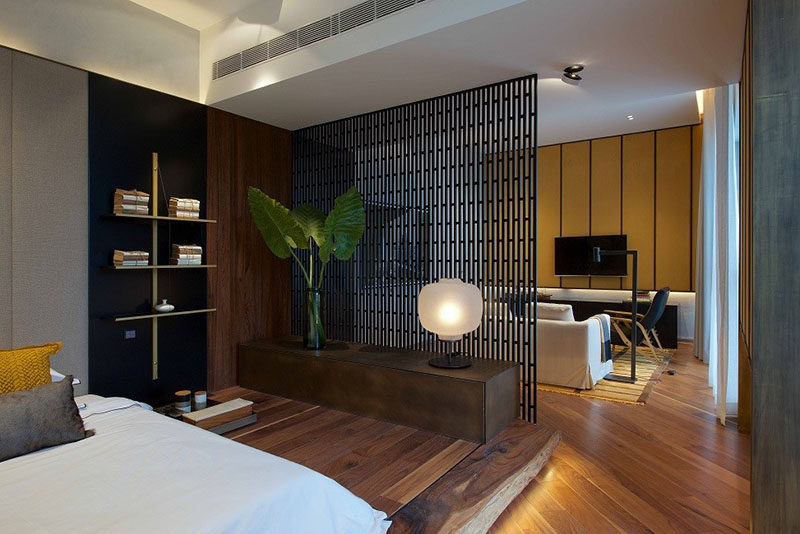 In small spaces, creating a sense of separation can be difficult to achieve because you don't have much room to work with.
In this small apartment, interior design firm Rajiv Saini & Associates together with architects CCBA, created a bedroom space separate from the rest of the apartment by using a screen for a divider and placing the bed on a wood platform.
The hidden LED lighting under the wood platform creates a floating look that defines the sleeping area while the screen room divider makes the space feel more private while still allowing the light from both rooms to fill the entire interior.