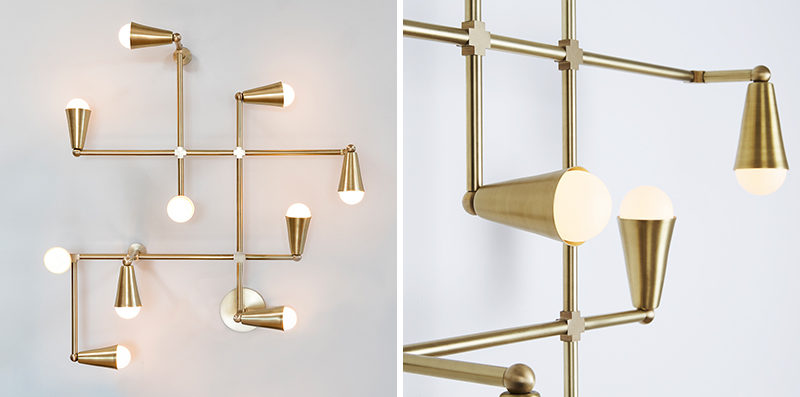 Zig-Zag, a light fixture from lightmaker studio, is a sculptural wall or ceiling light that takes the mid-century look and adds a modern angular touch.
Made from a brass frame with deep cones, the light cast from the Zig-Zag fixture is both soft and bright while the structure is both classic and modern.
---
On the wall, Zig-Zag provides more light than traditional wall sconces without feeling too bright or overpowering. When hung from the ceiling, the angles of the bulbs allow the light fixture to provide a soft illumination without the harshness of direct light.
---