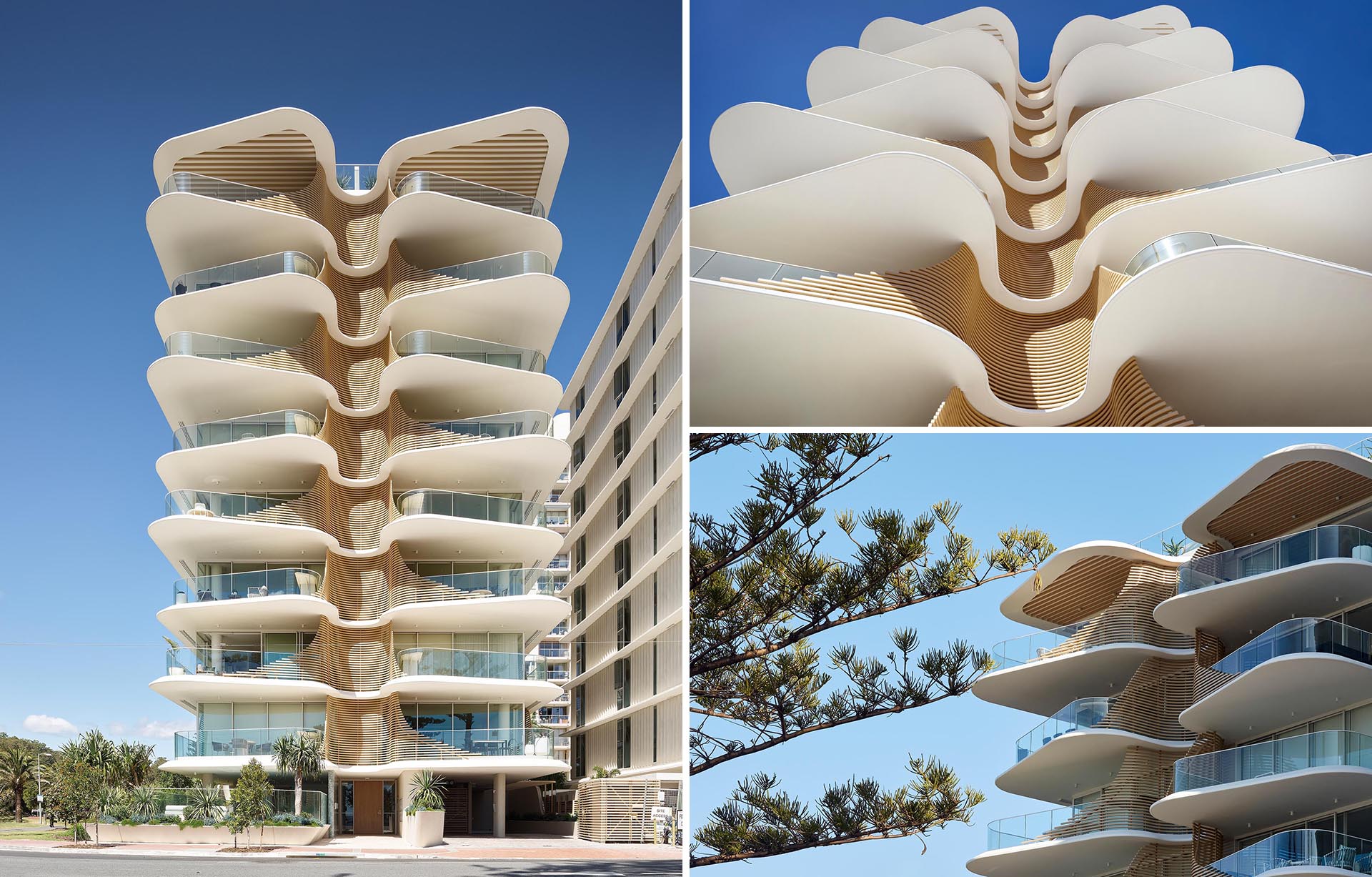 Koichi Takada Architects has completed a mixed-use residential building in Burleigh Heads, Australia, whose design was inspired by the local Norfolk pine trees.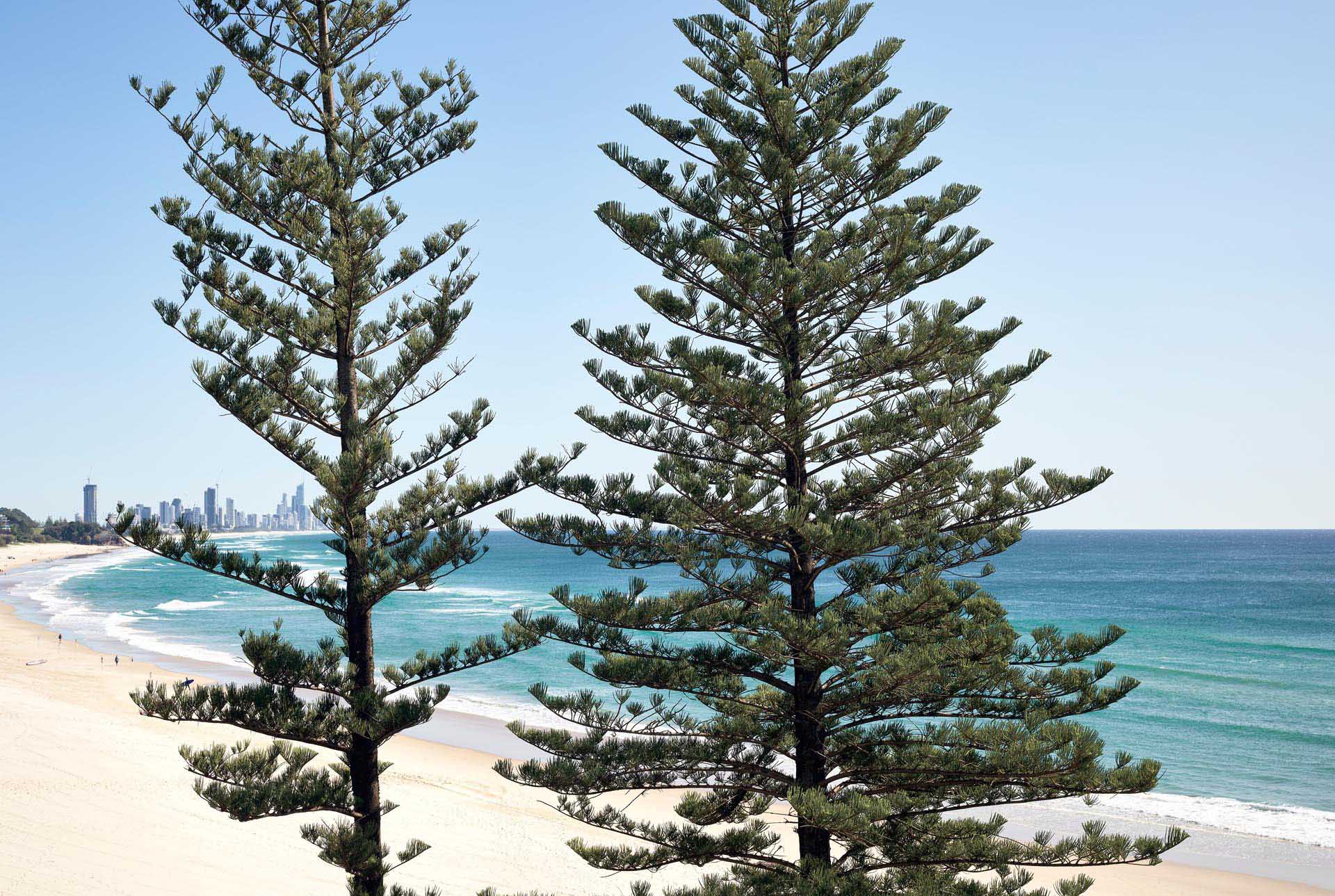 The sculptural and eye-catching building has organic, overlapping architectural curves that are meant to resemble the heritage-listed Norfolk Pine Trees.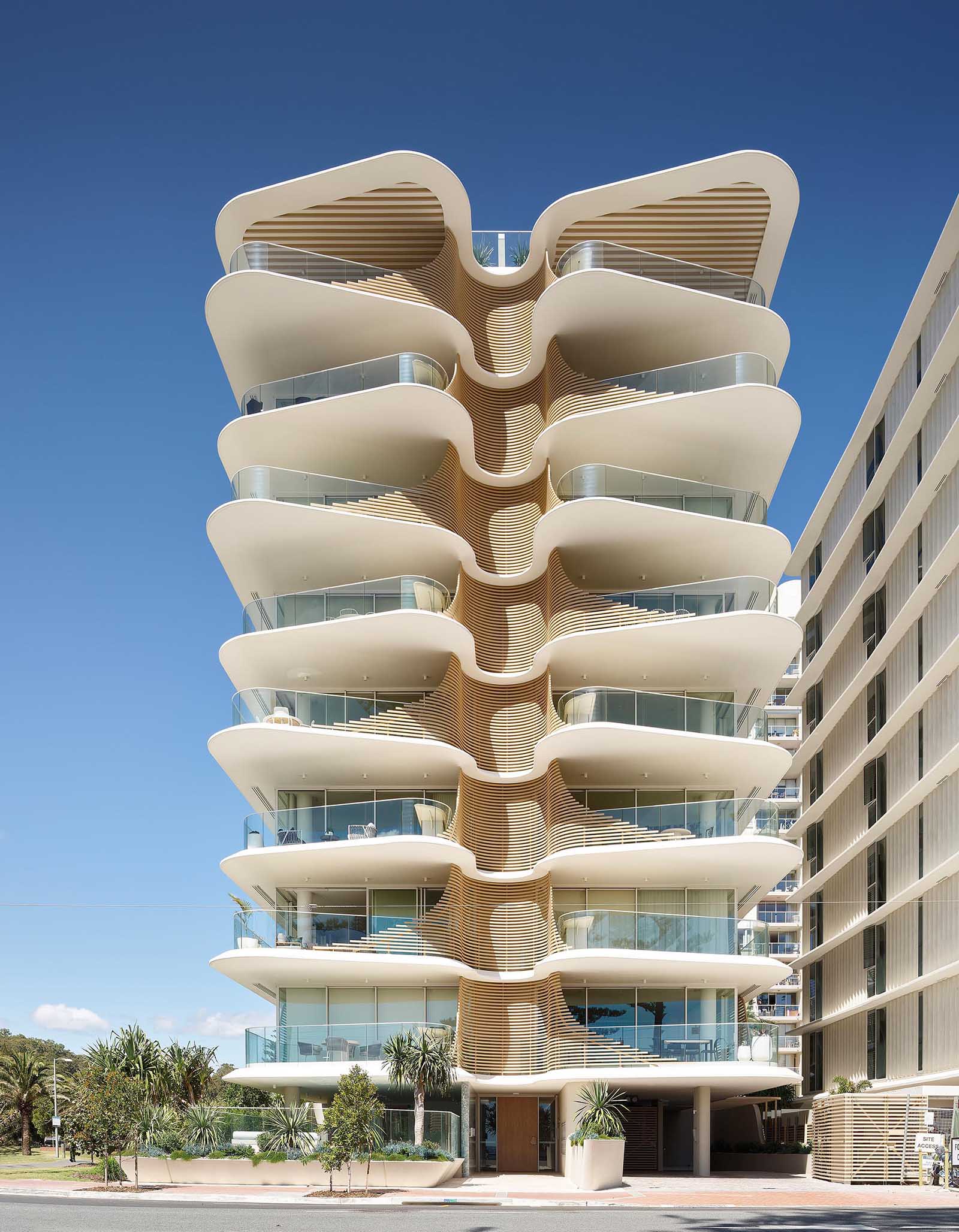 Koichi Takada explains, "Norfolk's sculptural facade references the inner workings of the Norfolk pines, a natural icon in the Gold Coast region. Just like their pinecones protect its seeds from bad weather and open when in ideal natural settings, Norfolk's architecture can be adapted to protect residents from the elements or opened up to take in the 300 days of subtropical sunshine and stunning natural surroundings."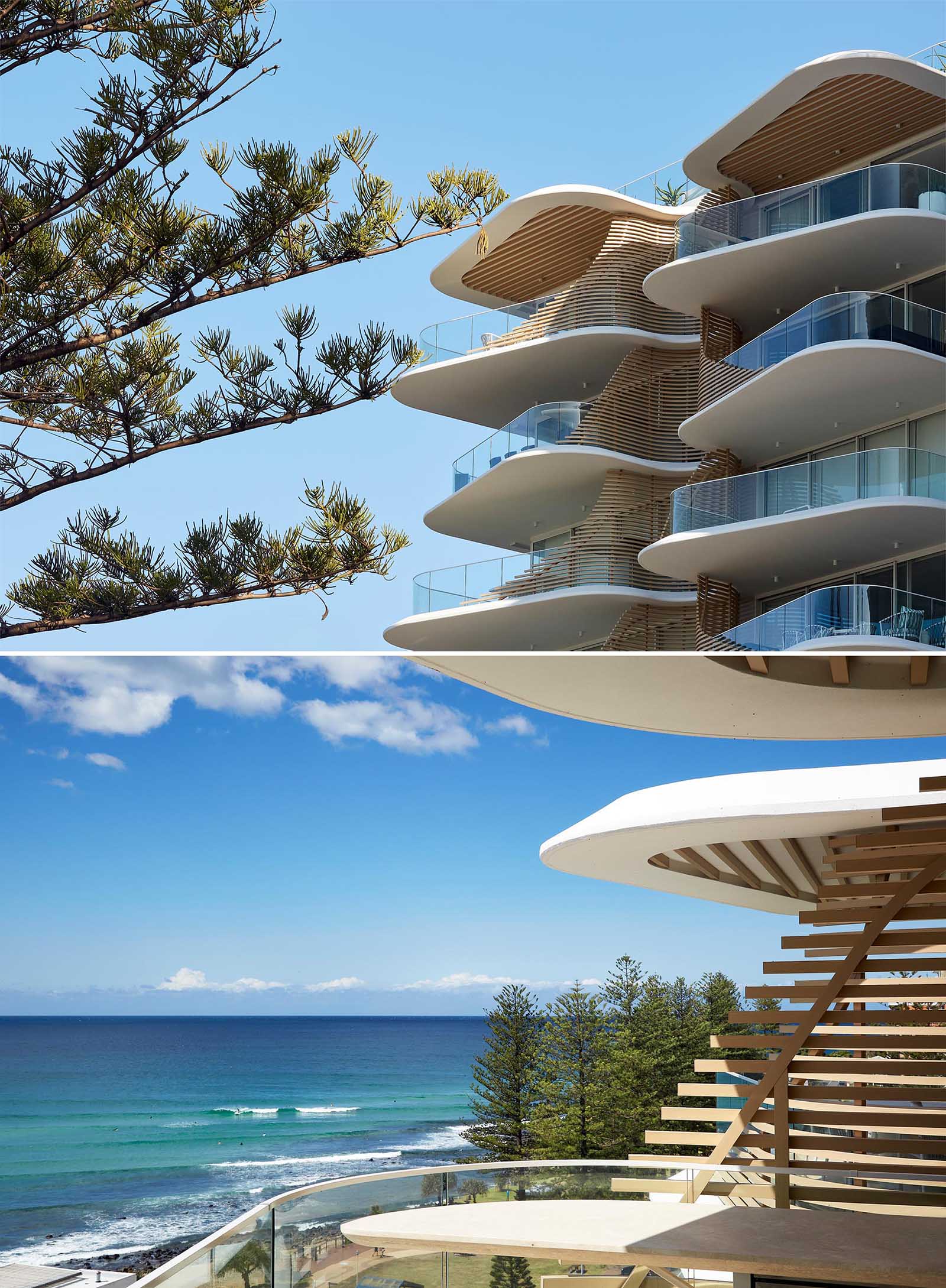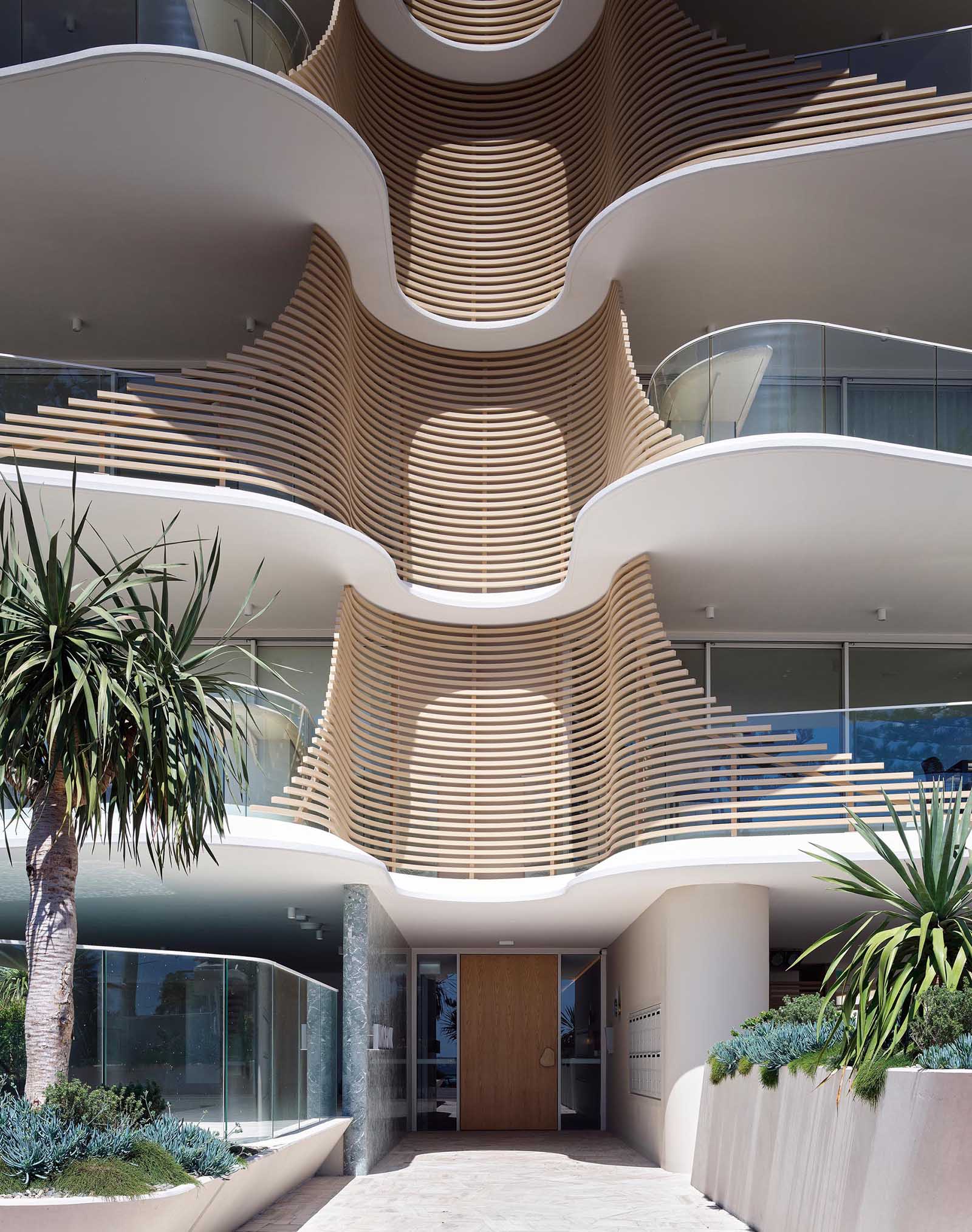 The floating balcony slabs of the building are strategically overlapped to provide shade to the outdoor spaces below, and sliding slatted screening can be positioned for privacy or protection from the elements in the same way the pinecone protects the Norfolk Pine's seeds.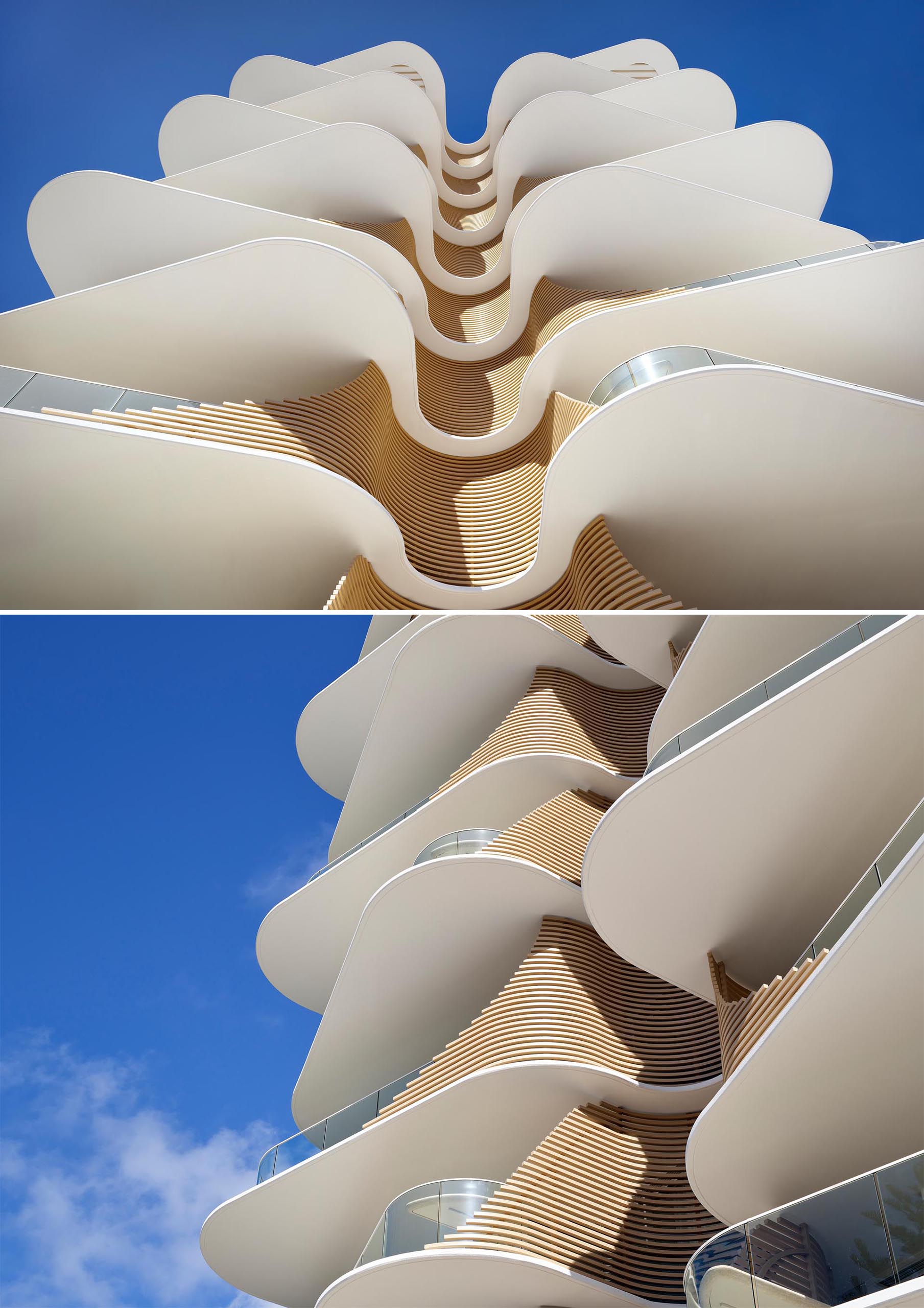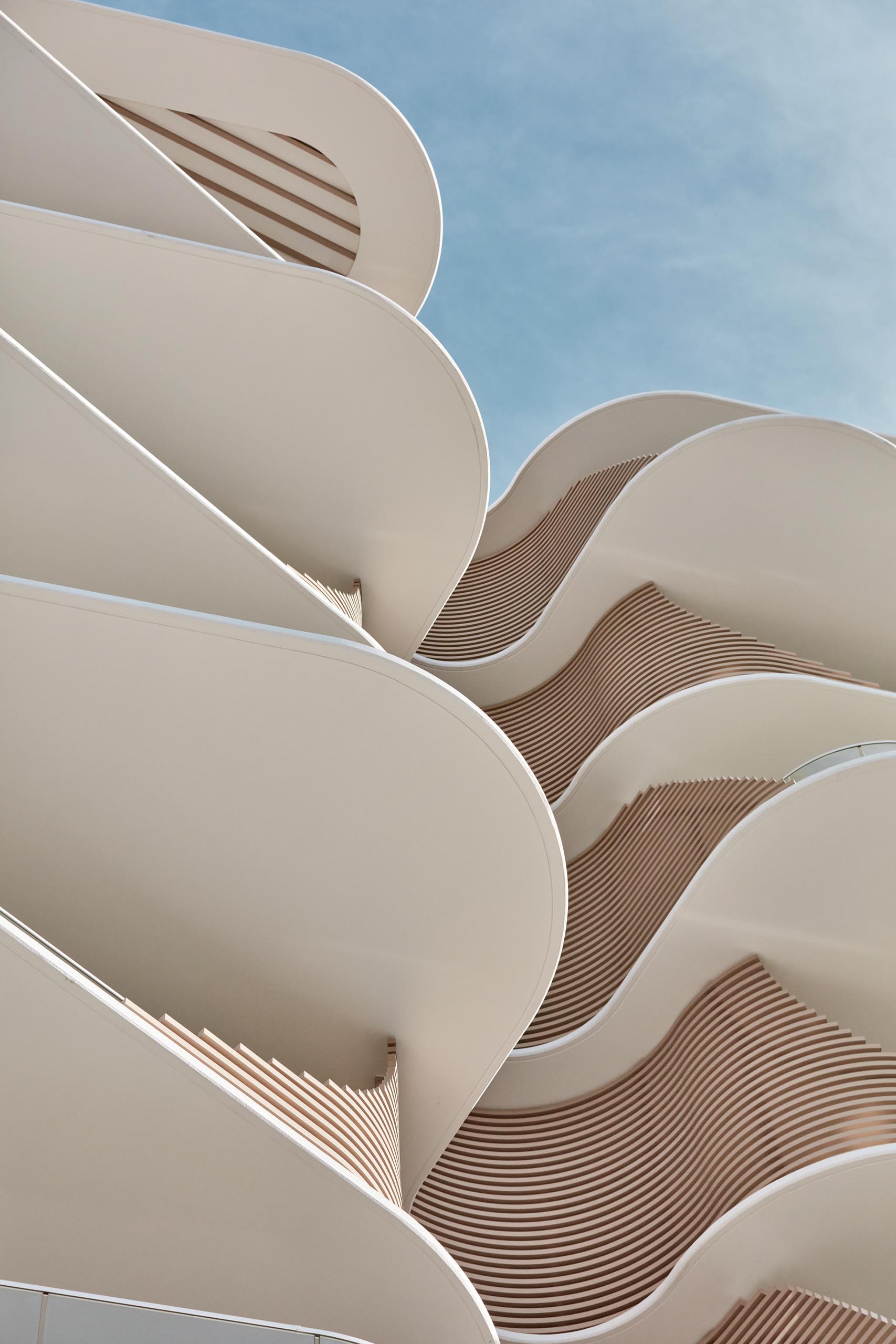 Photography by Cieran Murphy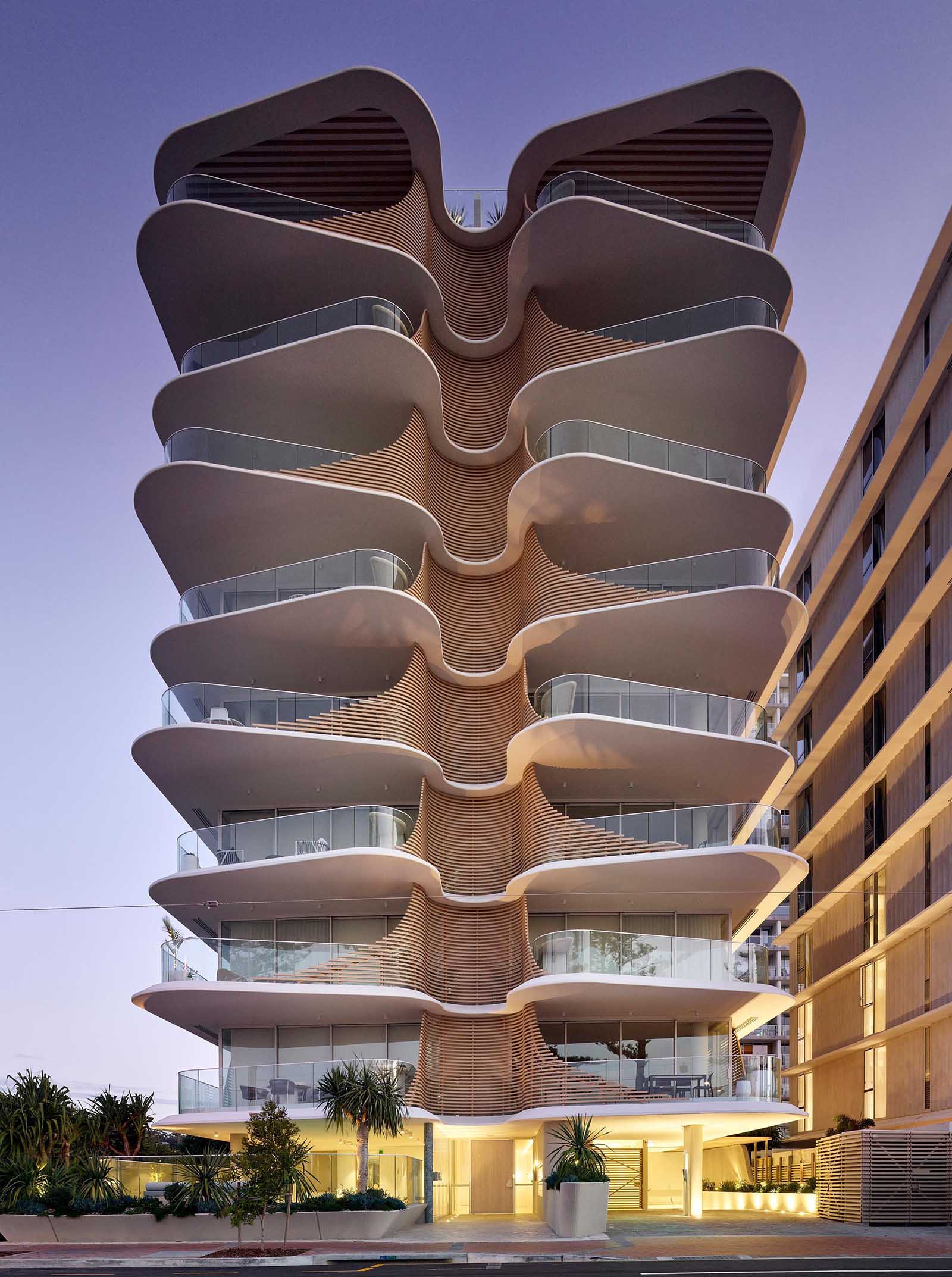 Tapered slab edges project past glazed balustrades and the curved lines of the balconies to reflect natural and ambient light deep into the apartments.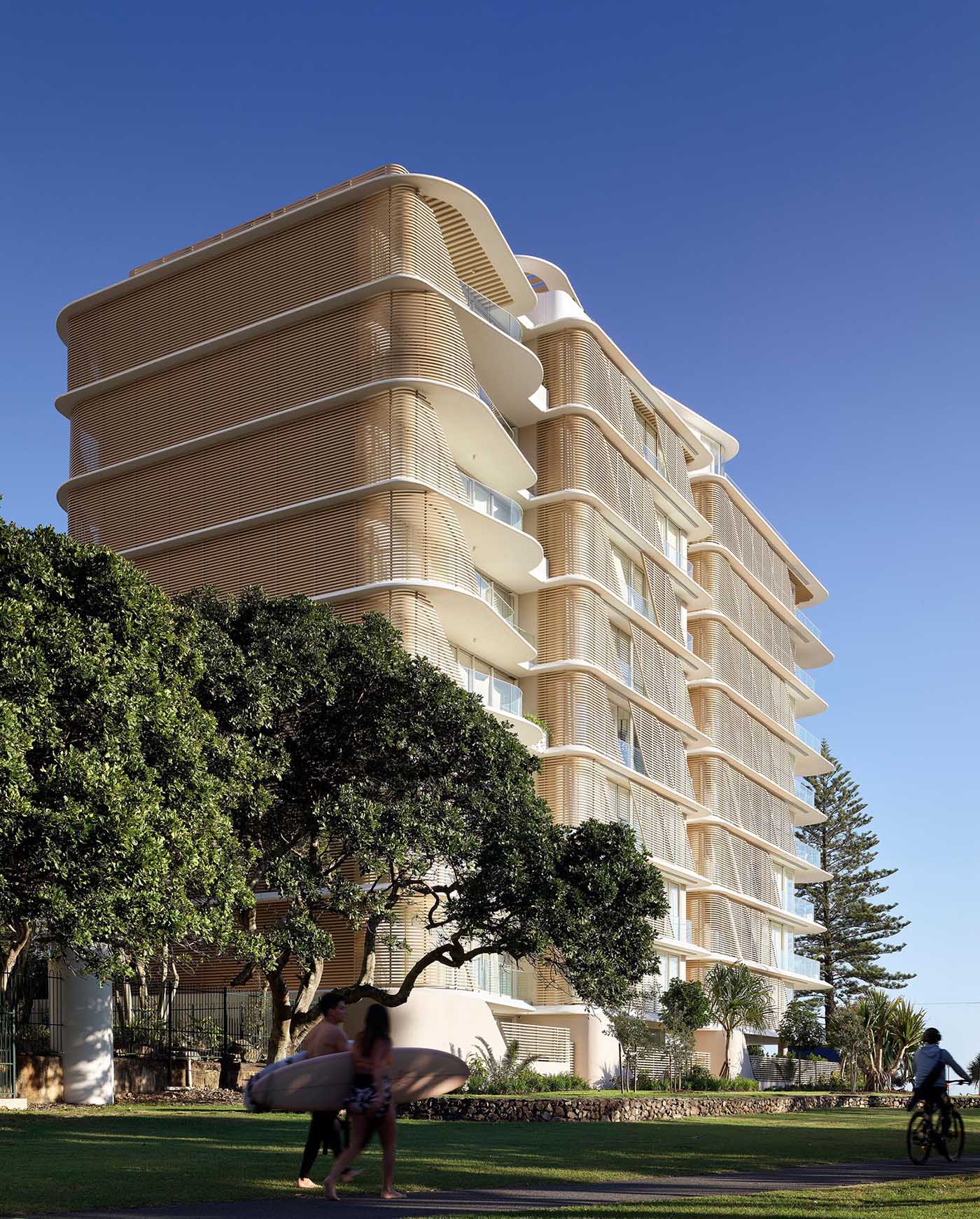 Curved horizontal battens form a central spine of the building and accentuate the organic expression of the design. Acting as a sun-shading element during summer, they also provide privacy while simultaneously playing to the strengths of nature in allowing for uninterrupted ocean views.
Photography by Paul Bamford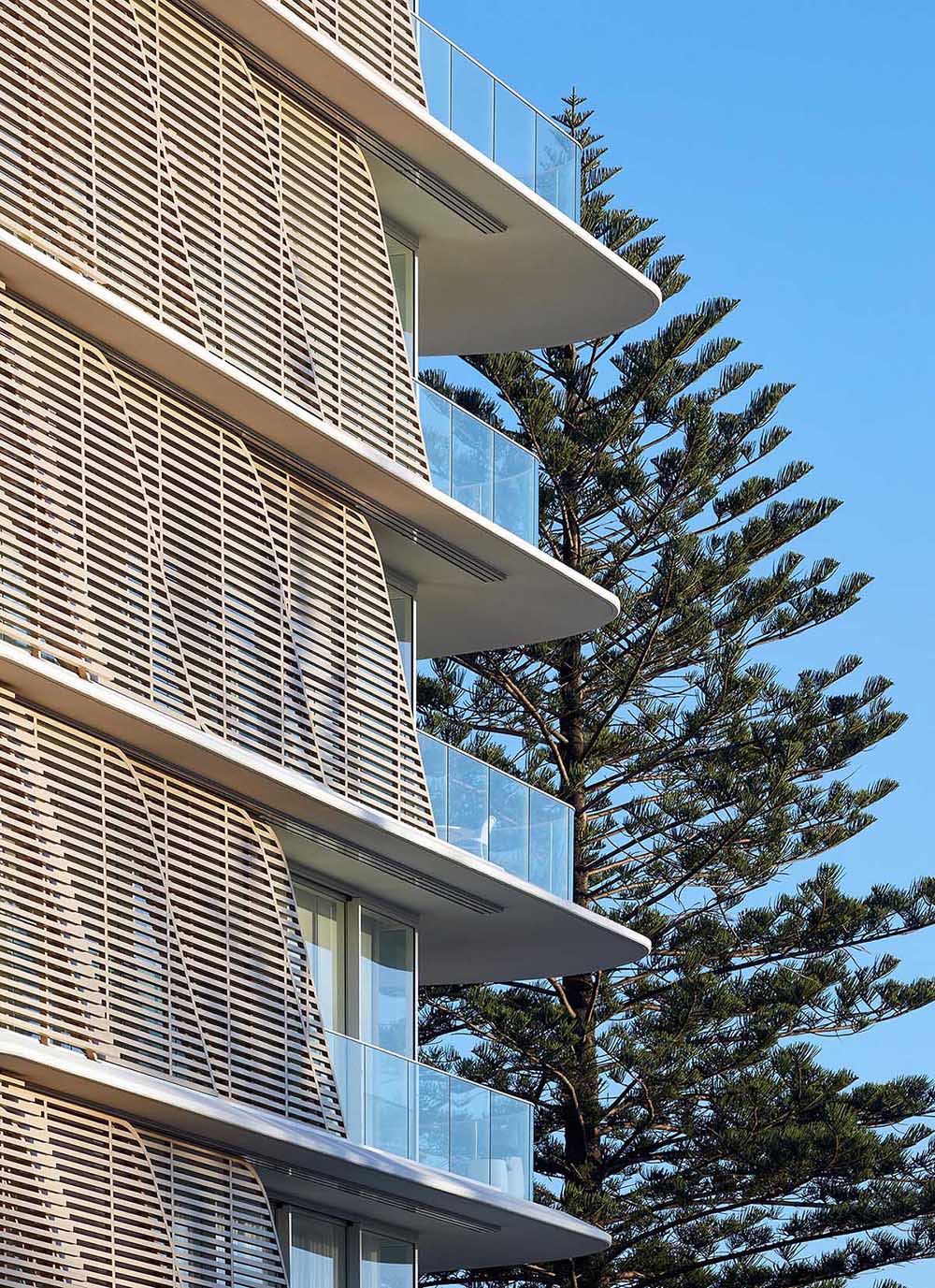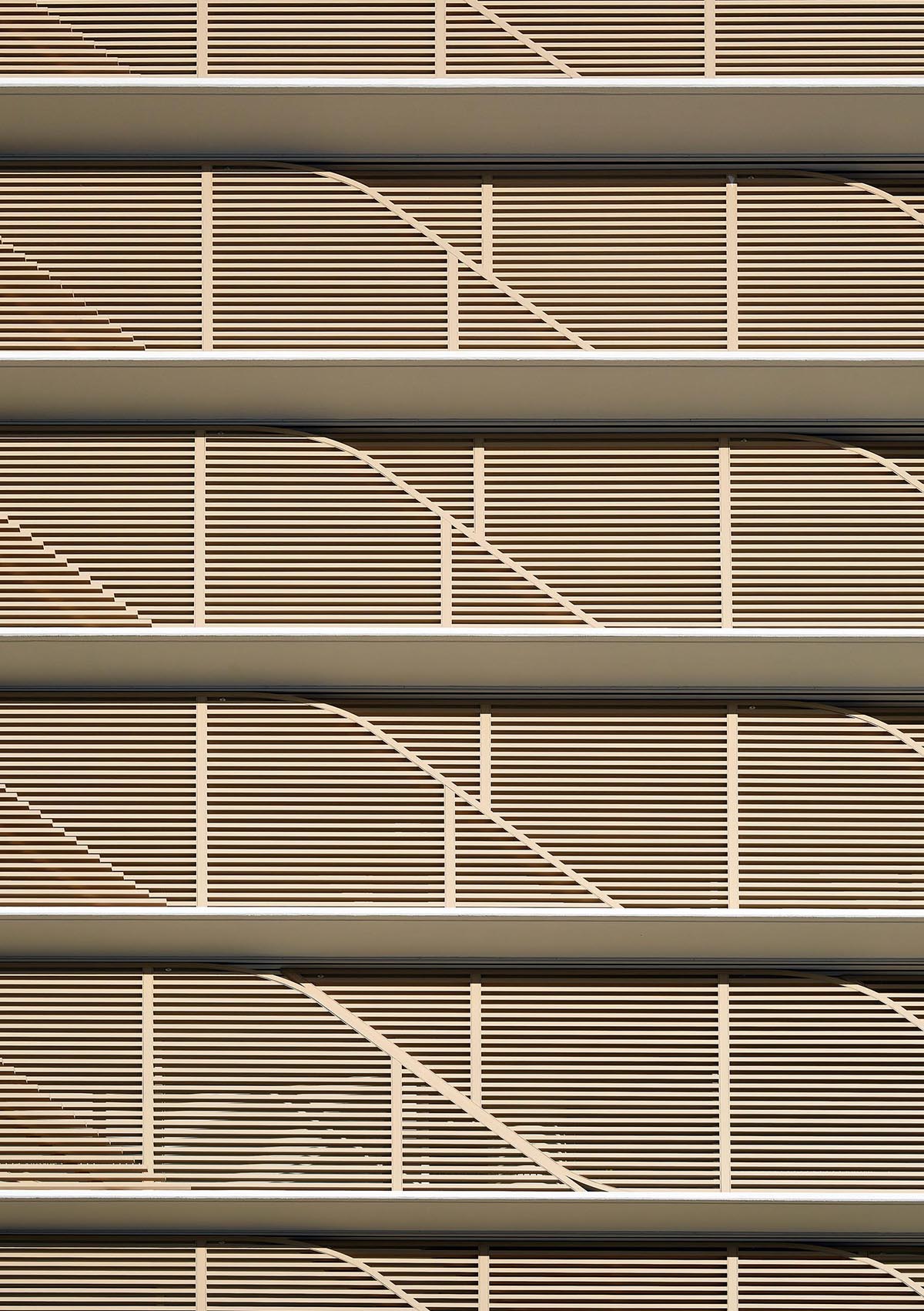 Koichi Takada Architects worked together with MIM Design to create the interiors, using clean lines and natural materials, inspired by the east coast of Australia.
The living spaces open out to generous balconies with full-height sliding doors and retractable screens. Generous rooftop terraces are the private domain of the two the top-level apartments, offering dining and entertainment areas, private lap pools and a lush, landscaped perimeter for each.