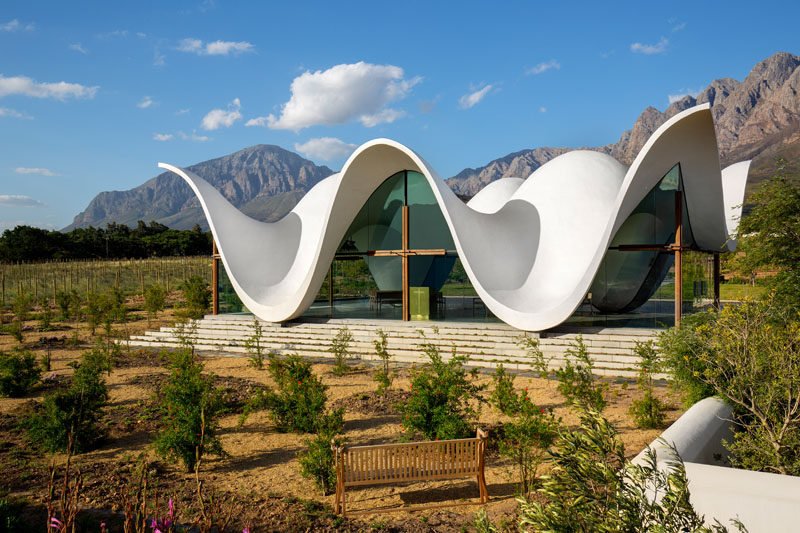 British architecture firm Steyn Studio have recently completed the Bosjes Chapel, located within the Bosjes Farm vineyard in Western Cape, South Africa.
Here's a look at the rendering and plan for the chapel.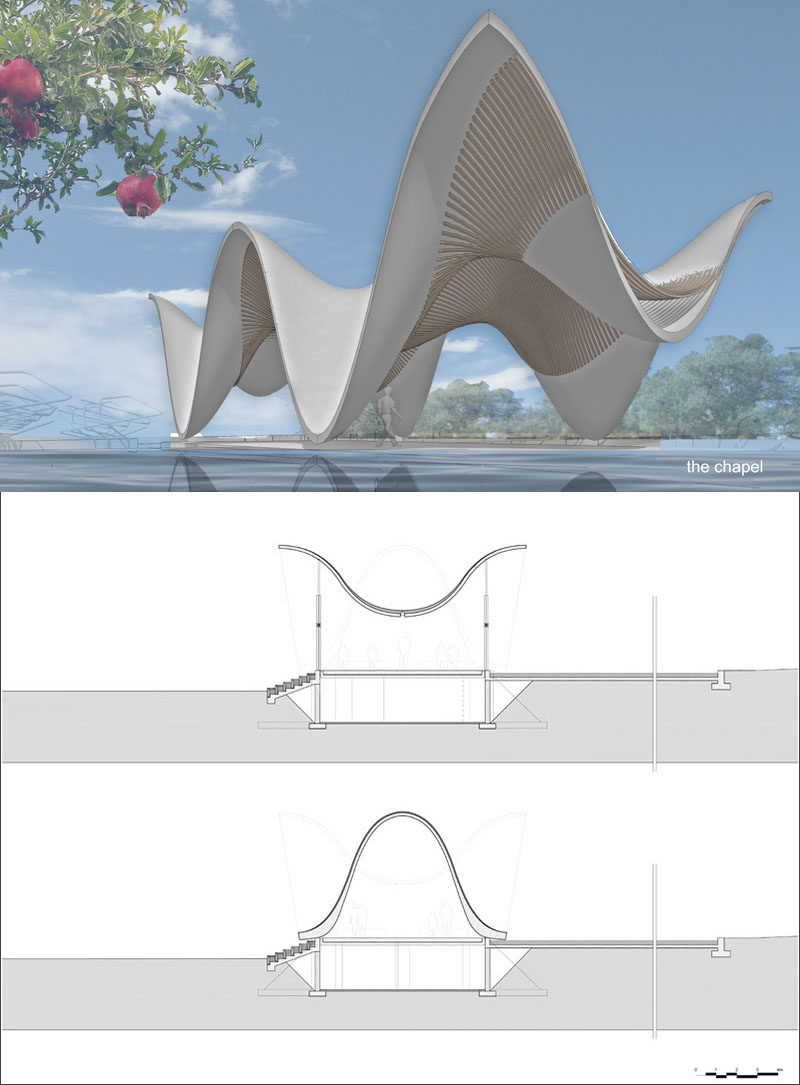 ---
Once the design was complete, Steyn Studio worked together with local architecture firm TV3 Architects to bring the chapel to life.
The crisp white slim concrete shell has sections that rise and fall, appearing to be held up by glass walls. The chapel sits upon a plinth raising it higher than anything directly around it, while a reflecting pond is positioned beside it.
---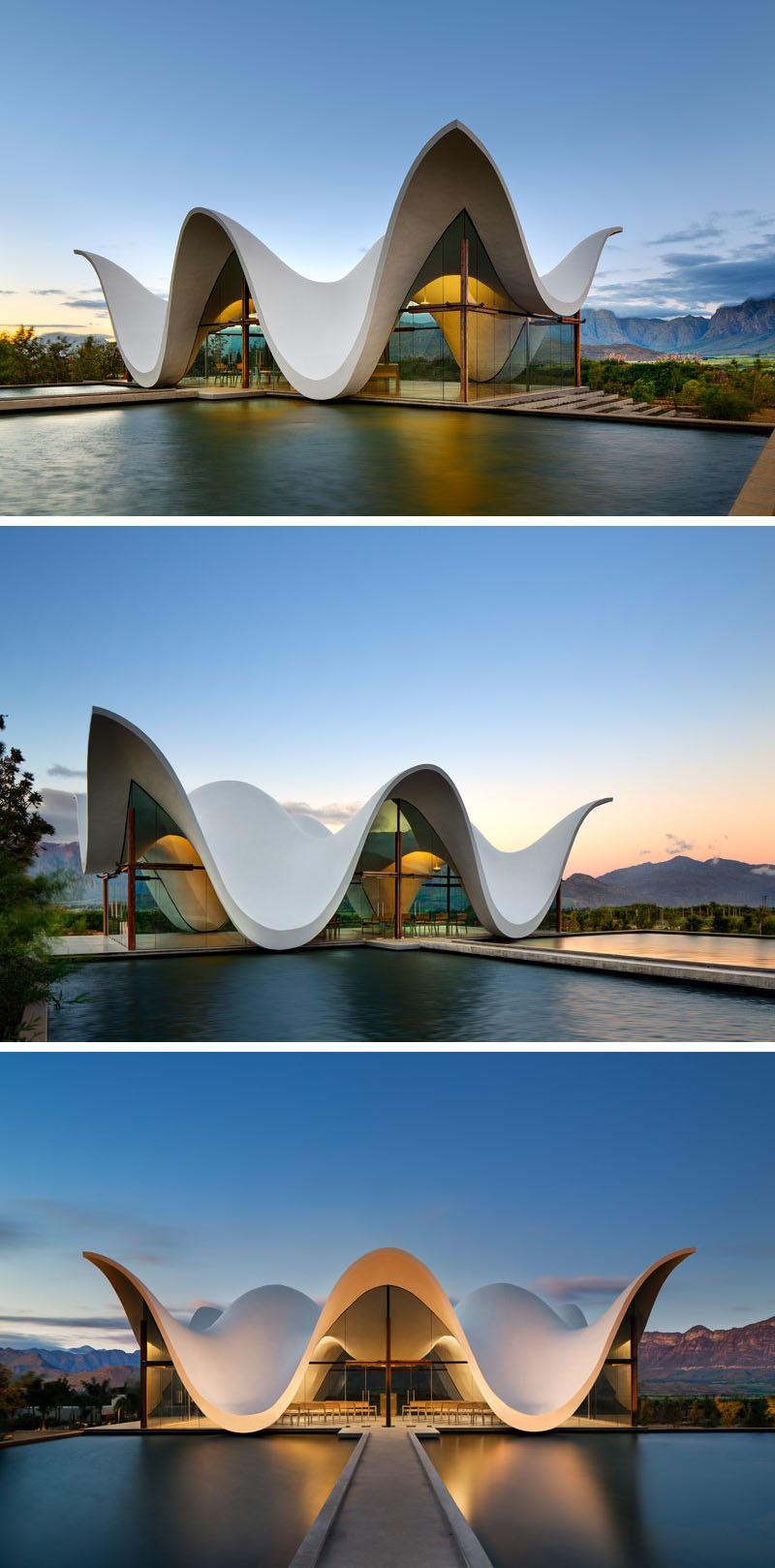 ---
A walkway over the reflecting pond lets you see right through the chapel and to the mountains beyond. Inside, lighting highlights the curves and shadows of the whitewashed ceiling, while polished terrazzo floors reflect the light.
---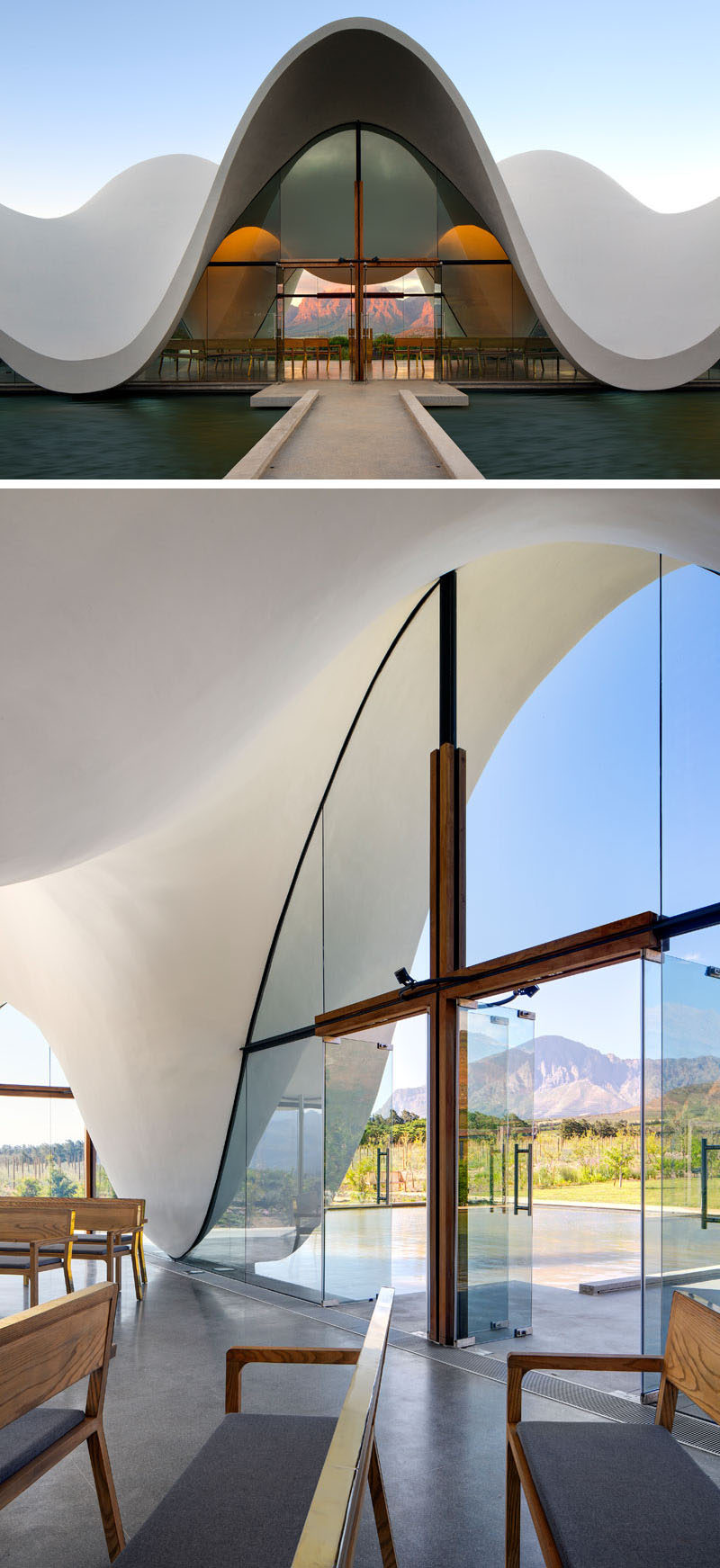 ---
Inspired by the simplicity of the Moravian Mission Stations established on Cape Dutch farms in the 19th Century, the chapel doesn't have a spire, however the view from the chapel extends outwards into the valley and mountains.
---