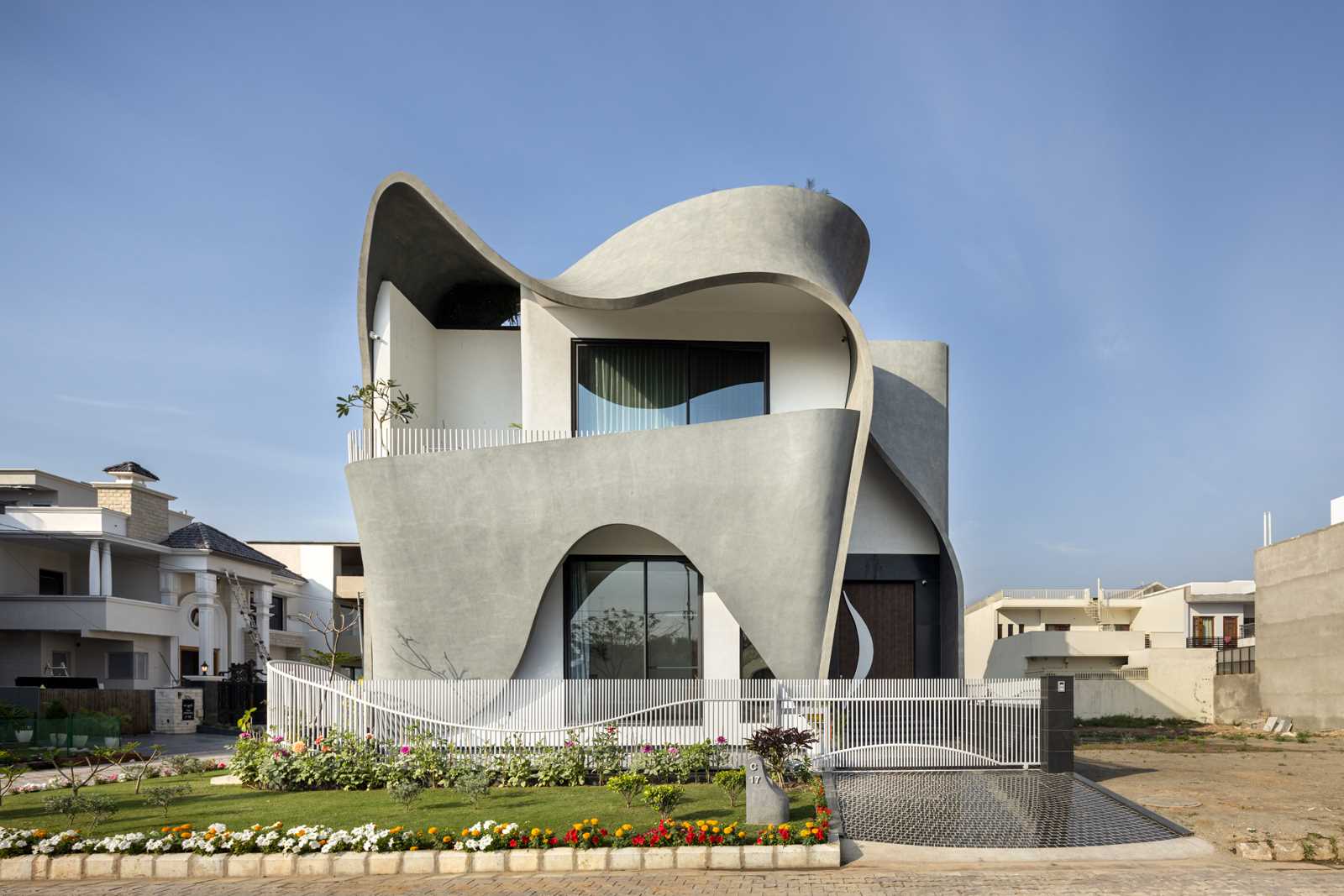 Studio Ardete has shared photos of a home they have designed in Mohali, India, that has a distinctly different sculptural facade.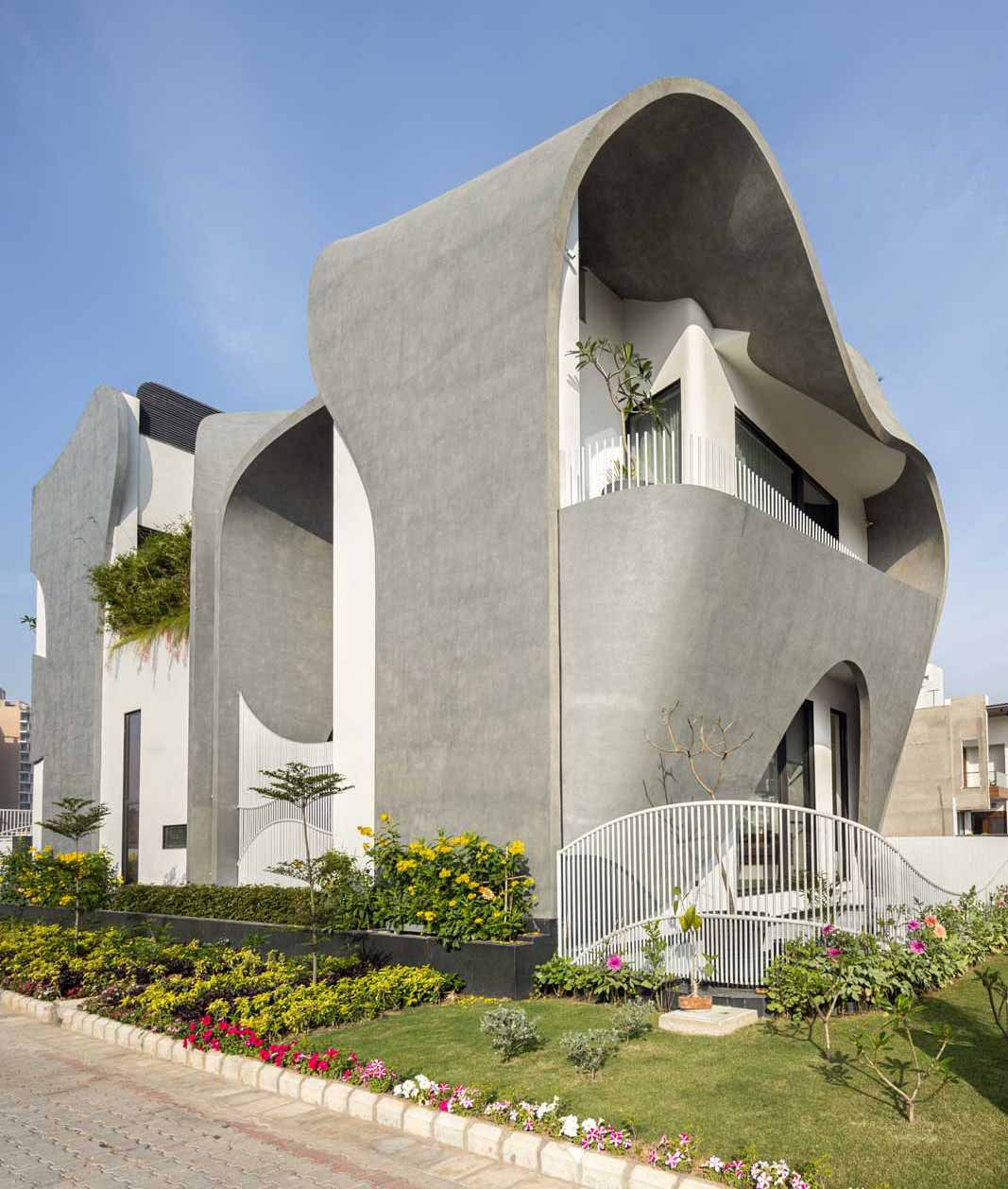 The exterior of the home draws inspiration from the folds of a ribbon as well as nature and its flowing form.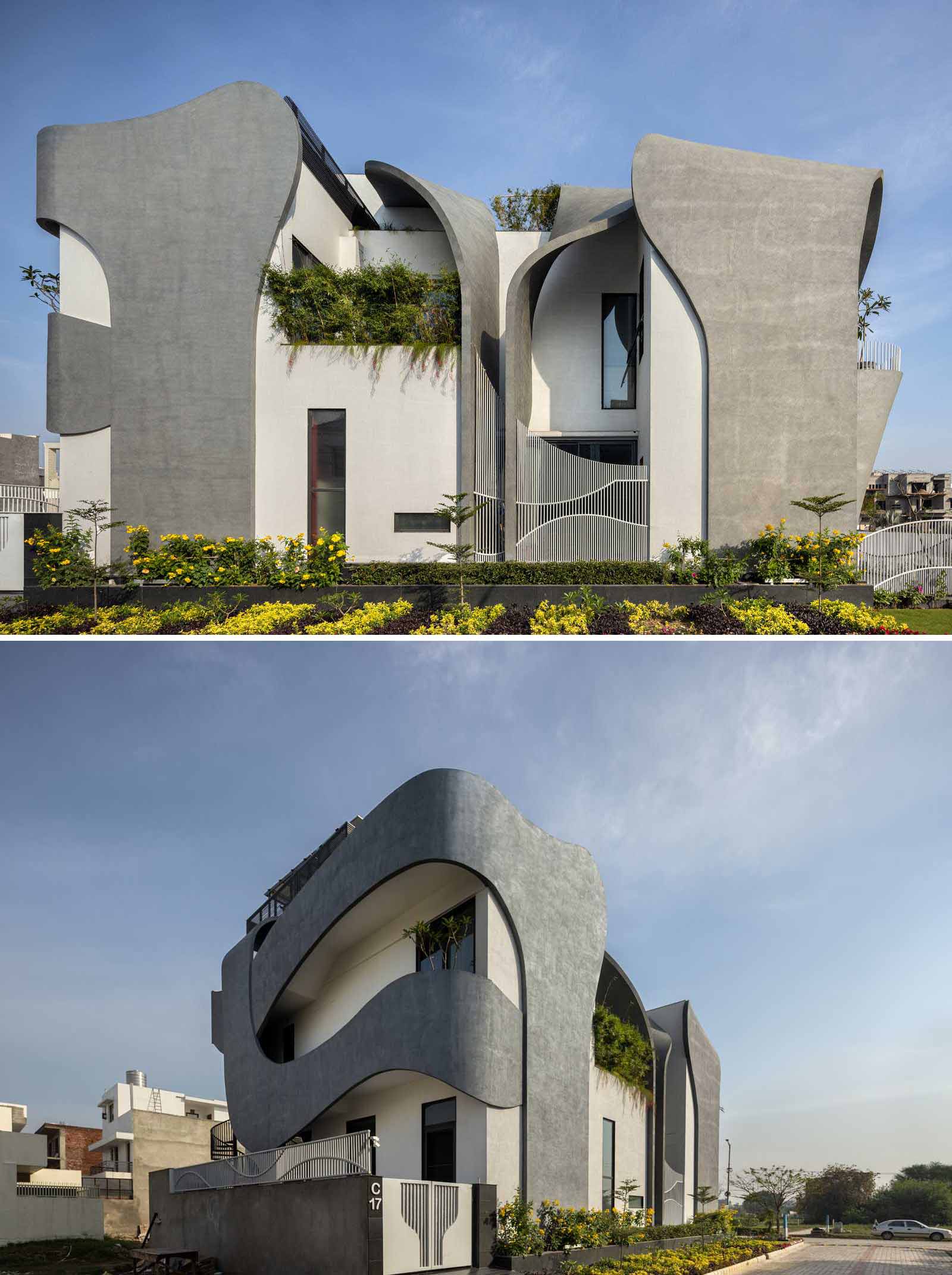 The free-flowing concrete exterior intrigues both users and onlookers from the outside as well as the interior, while the jutting concrete volumes provide shade for the openings and give shape and style to the overall facade.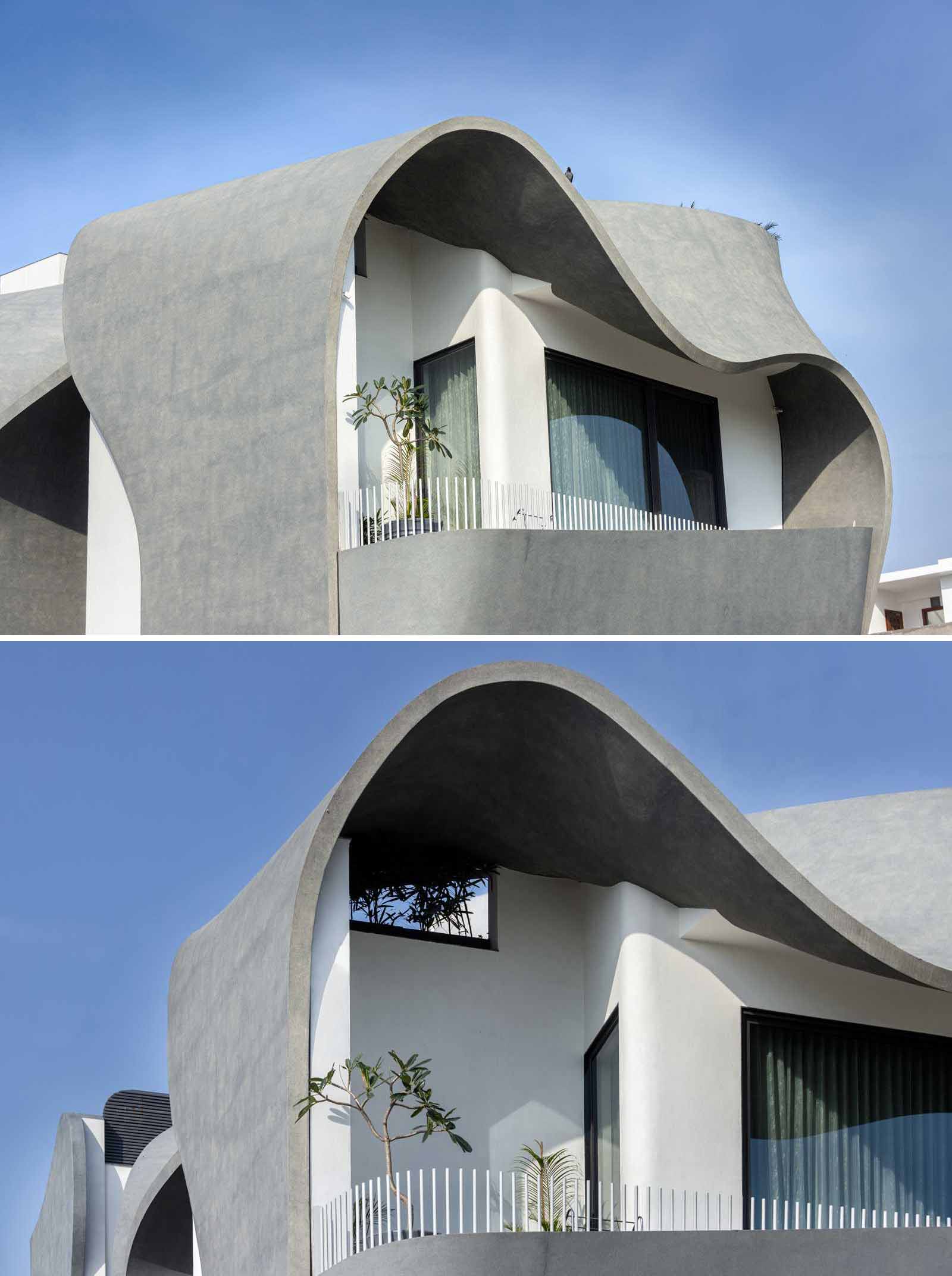 Let's take a look around inside…
There's a great room with high ceilings that's home to the living room and dining area. Adjacent to the dining area is the kitchen and a bright red accent wall.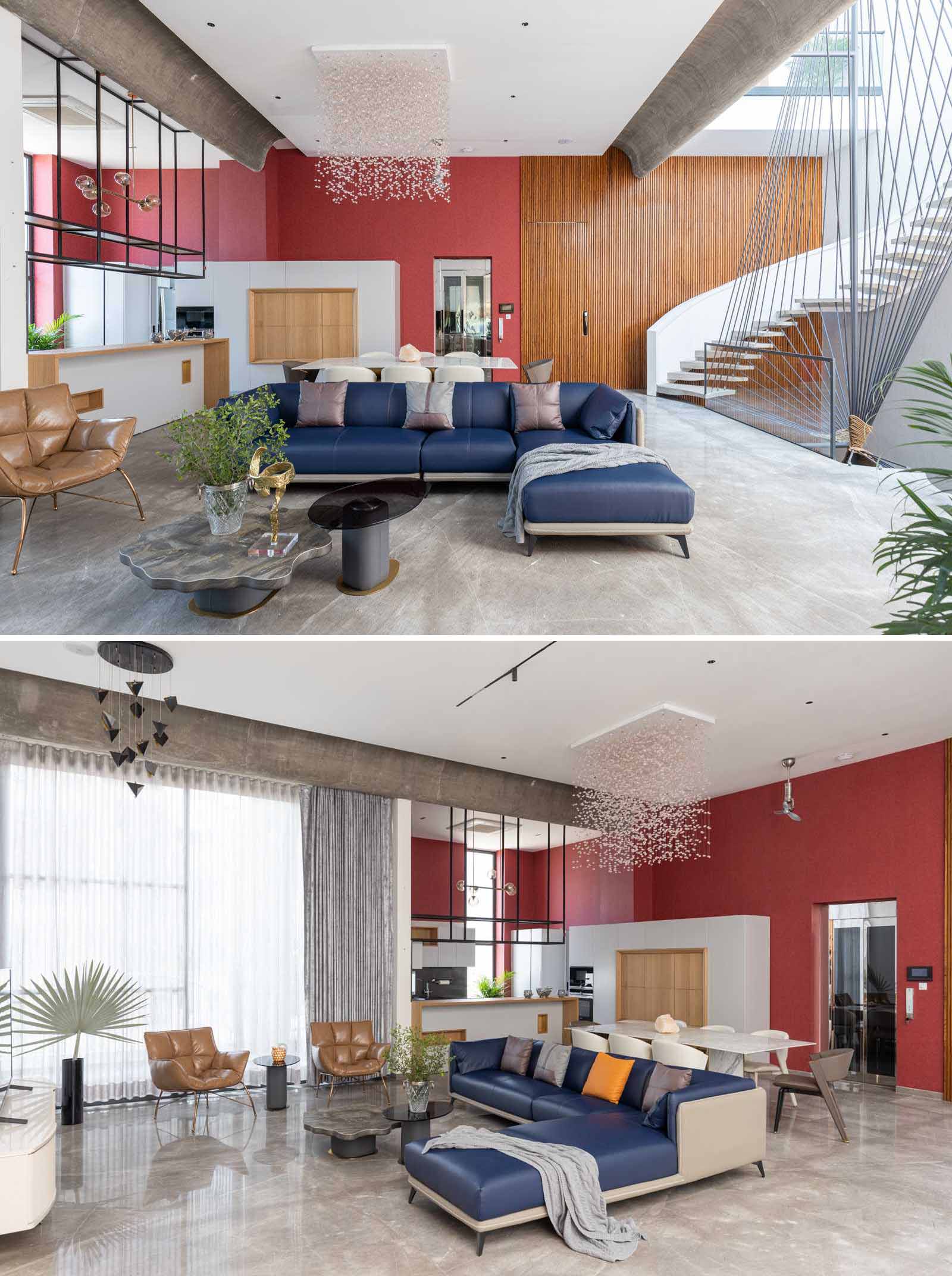 On the other side of the dining area is home to a spiral staircase with an artistic wire detail, giving the illusion of a puzzle, connecting the vertical spaces, and unfurling itself as one ascends to the upper floors.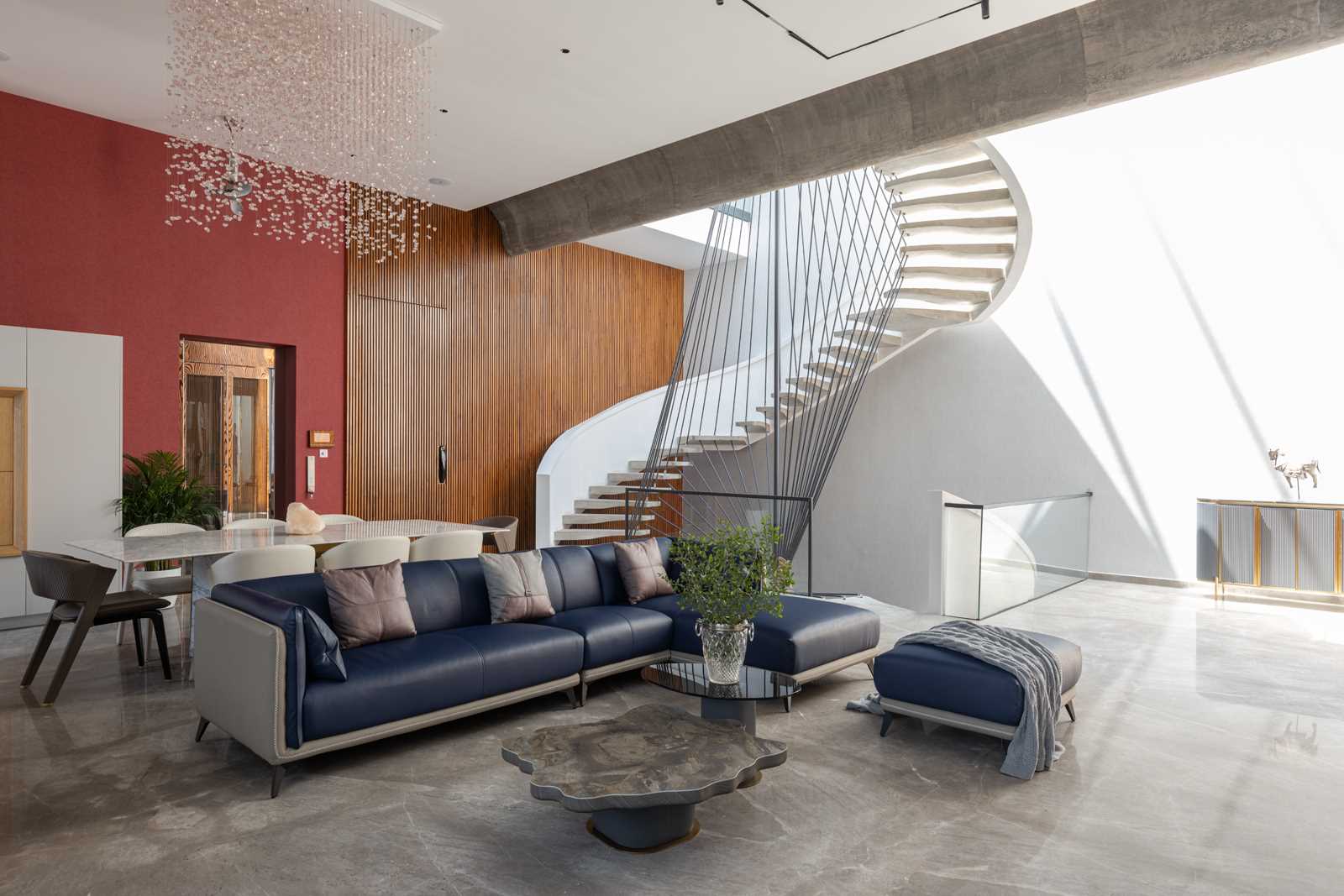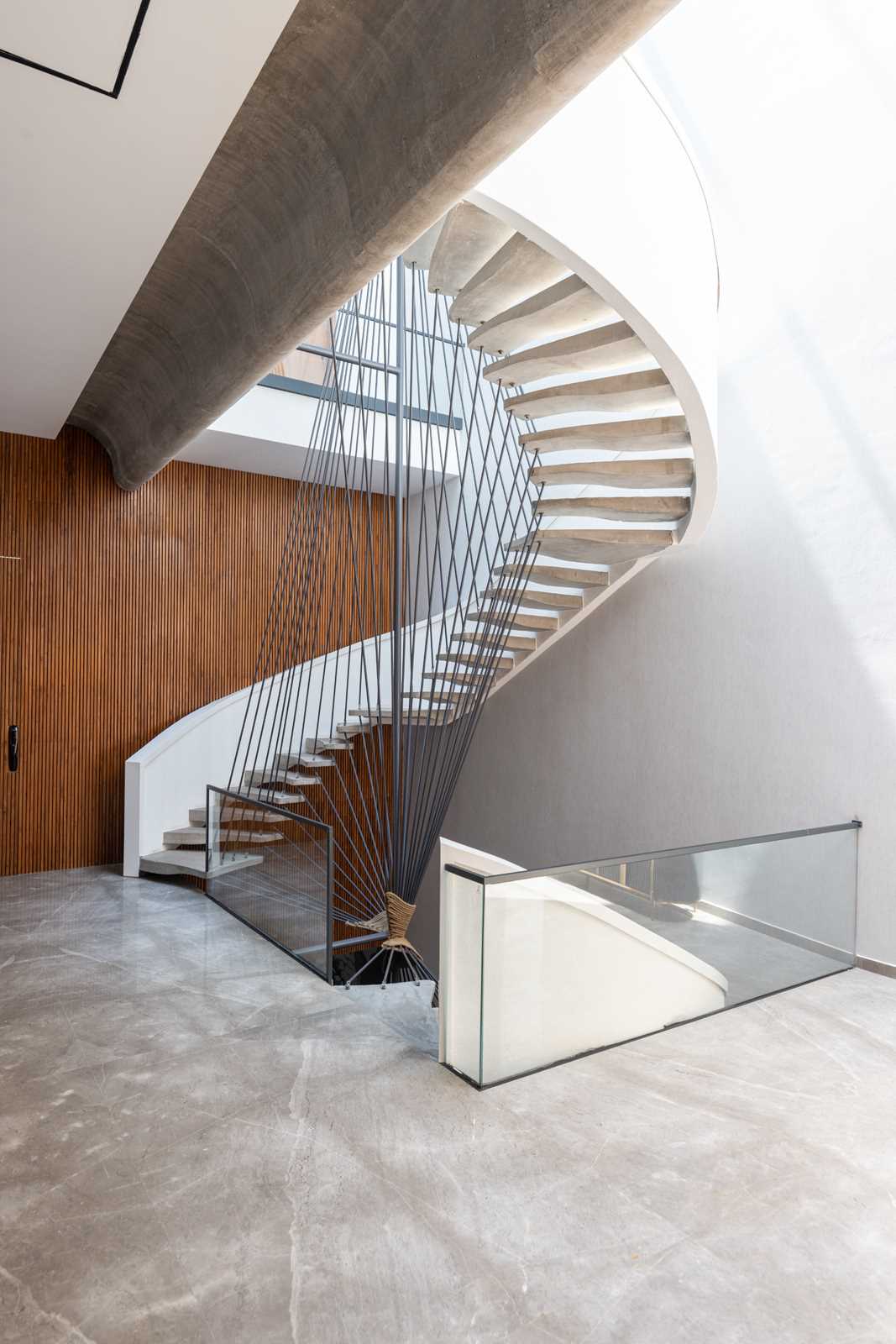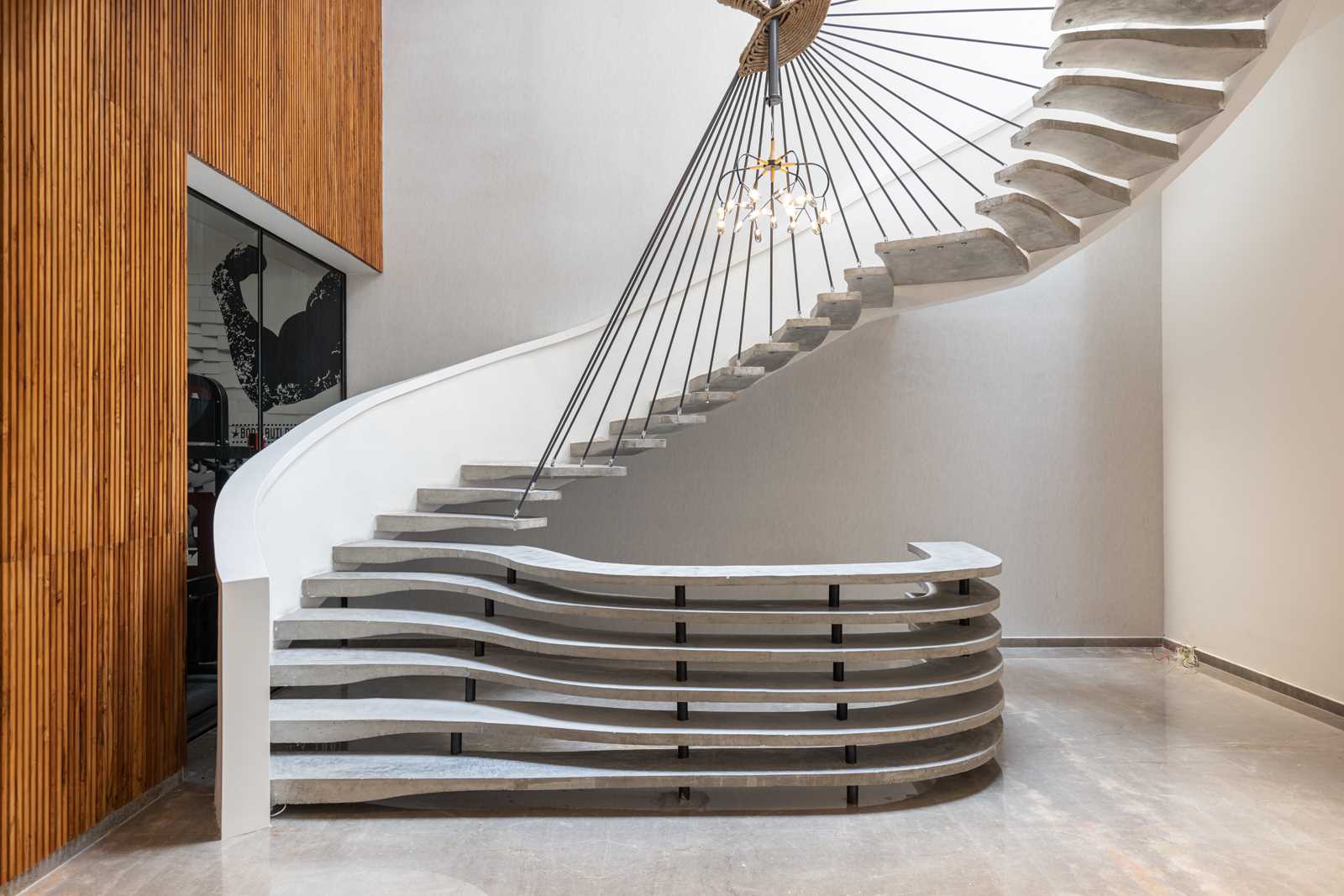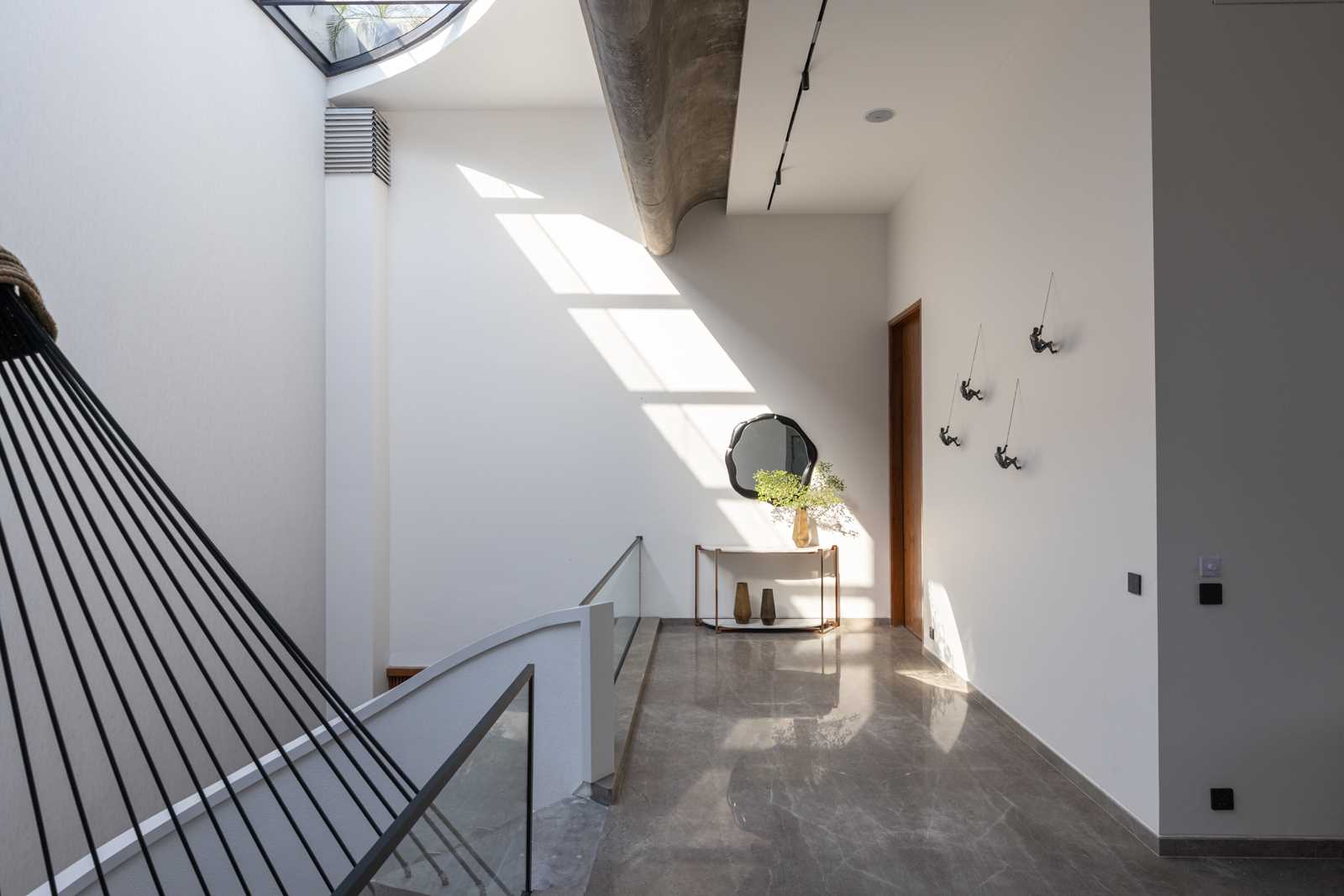 Each of the bedrooms has its own design, with details like built-in desks, large artwork, and accent walls.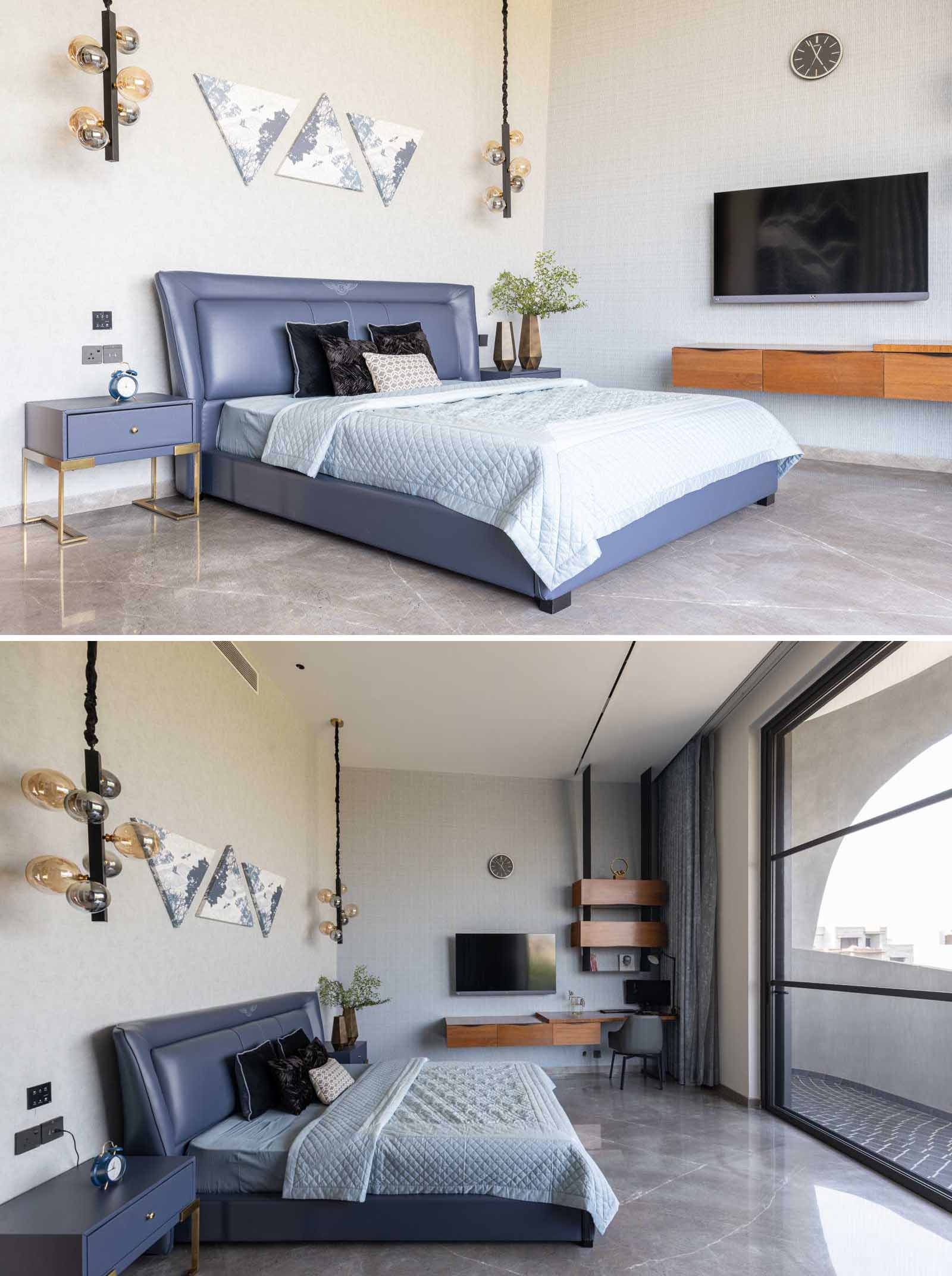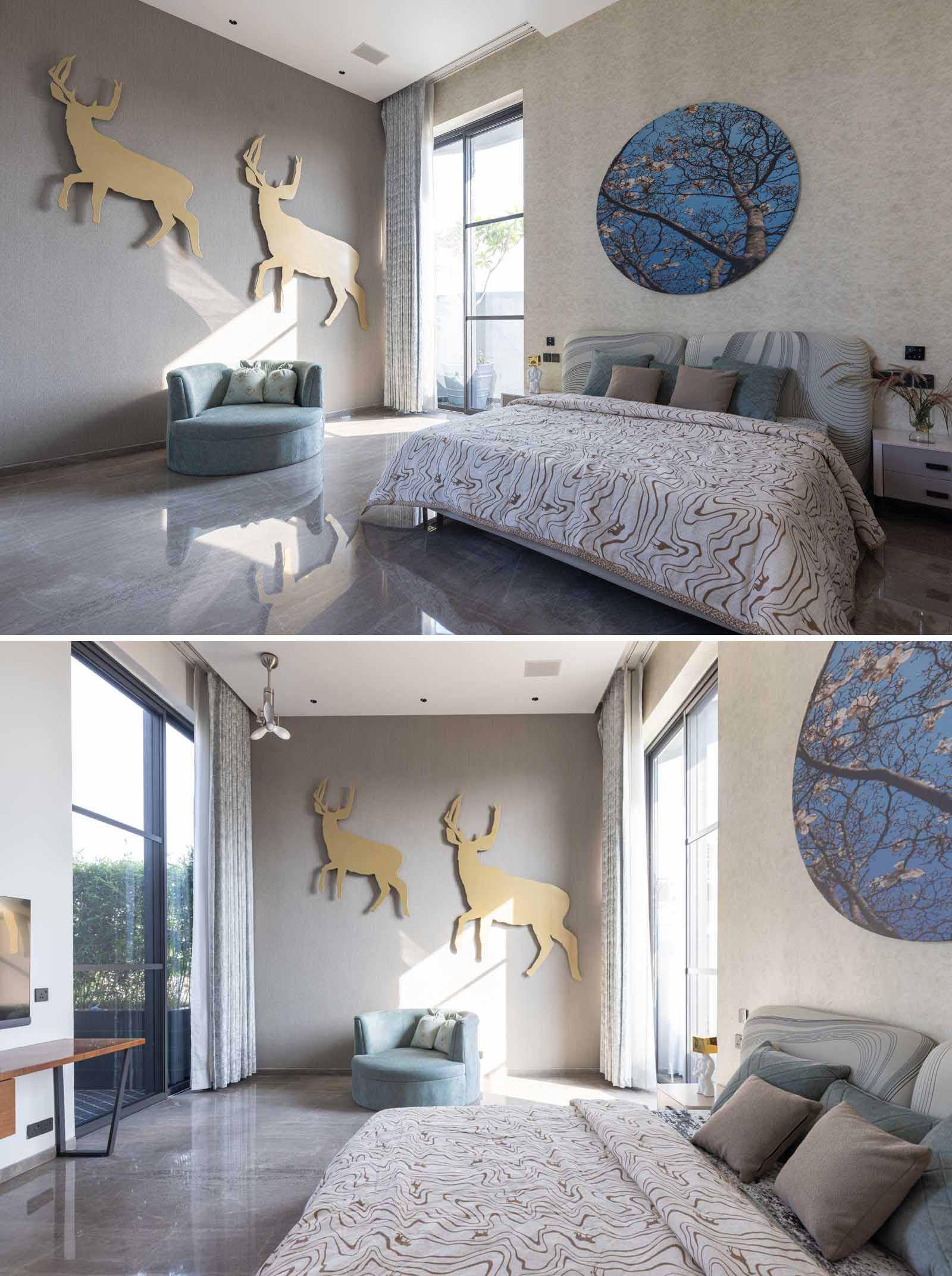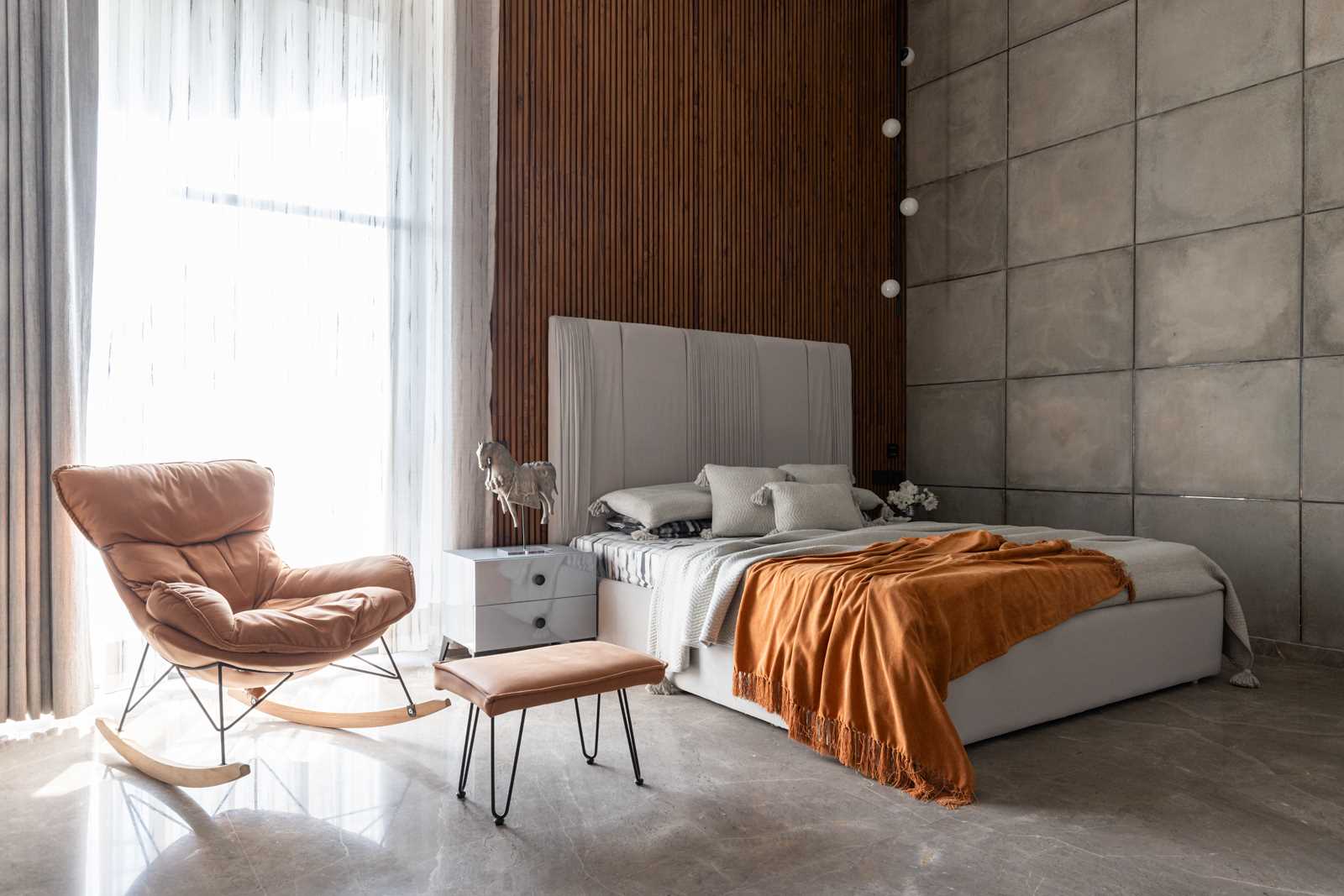 In a games room, there's a large accent wall that provides a backdrop for the lounge area, while a pool table is centrally located in the space.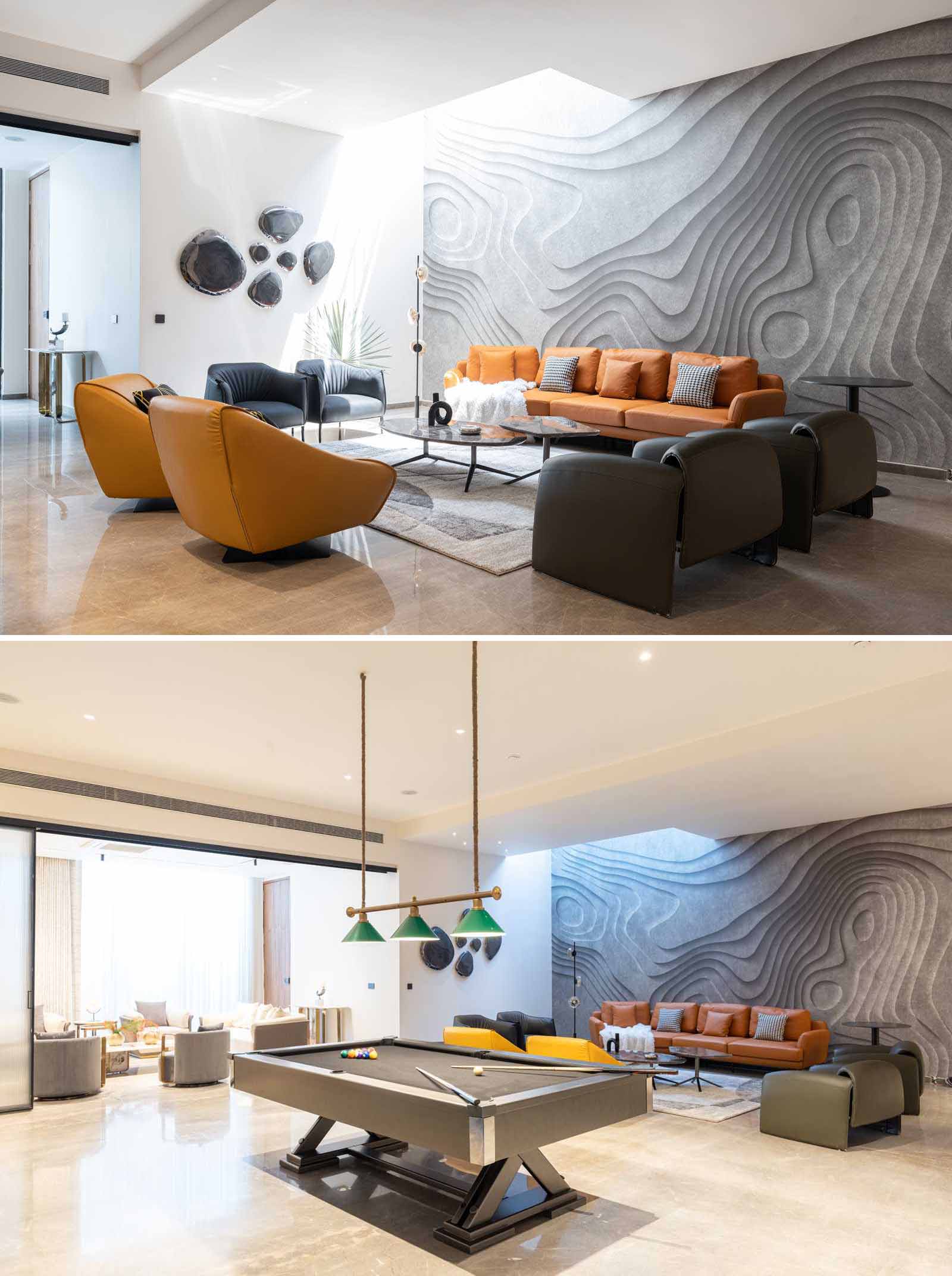 In the home gym, black and red are the chosen colors, and a large mural covers the wall.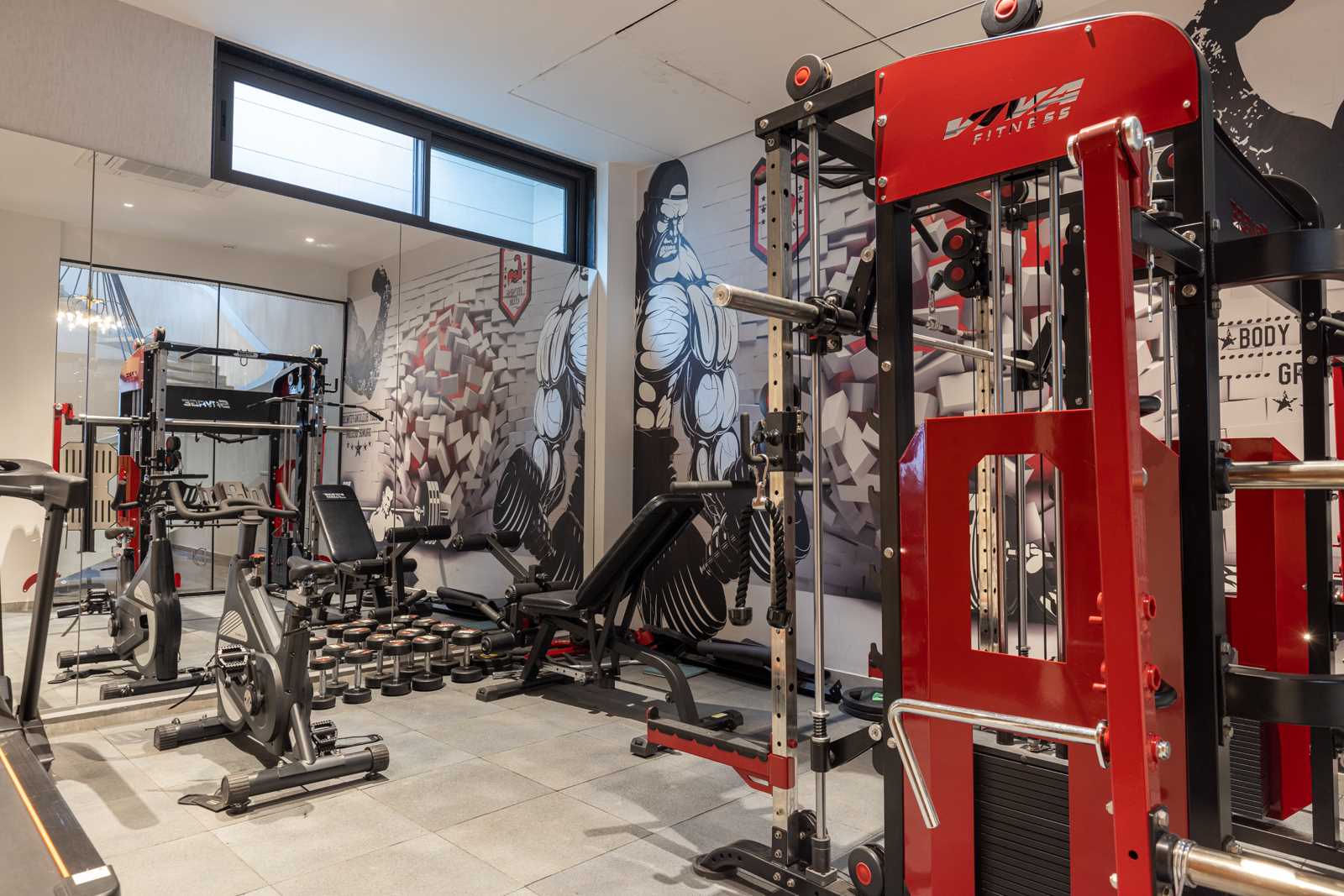 In the media room, the upholstered walls are punctuated by wooden ribs and LED lighting.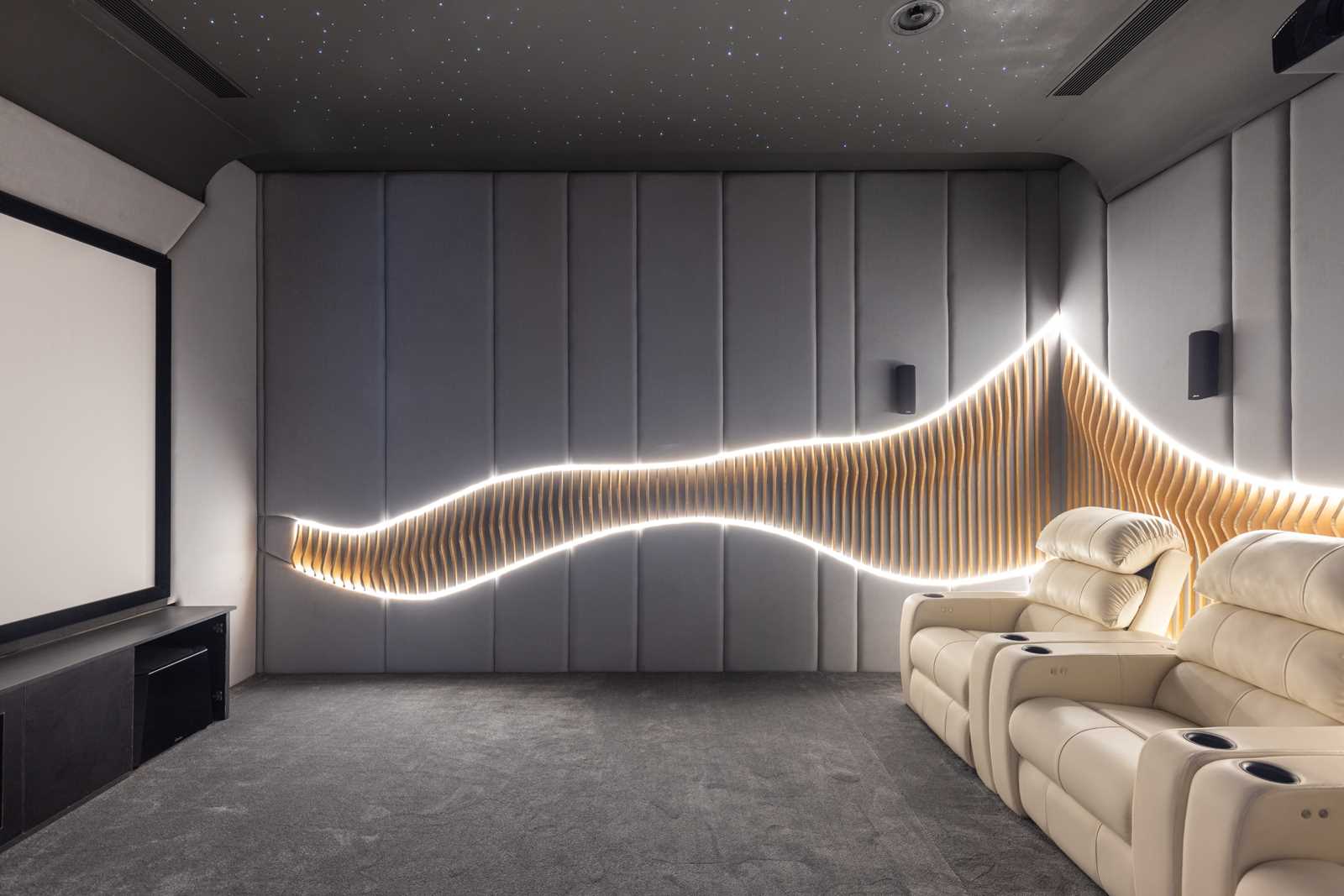 The rooftop expands the entertaining spaces and includes a hot tub, tile flooring, and seating.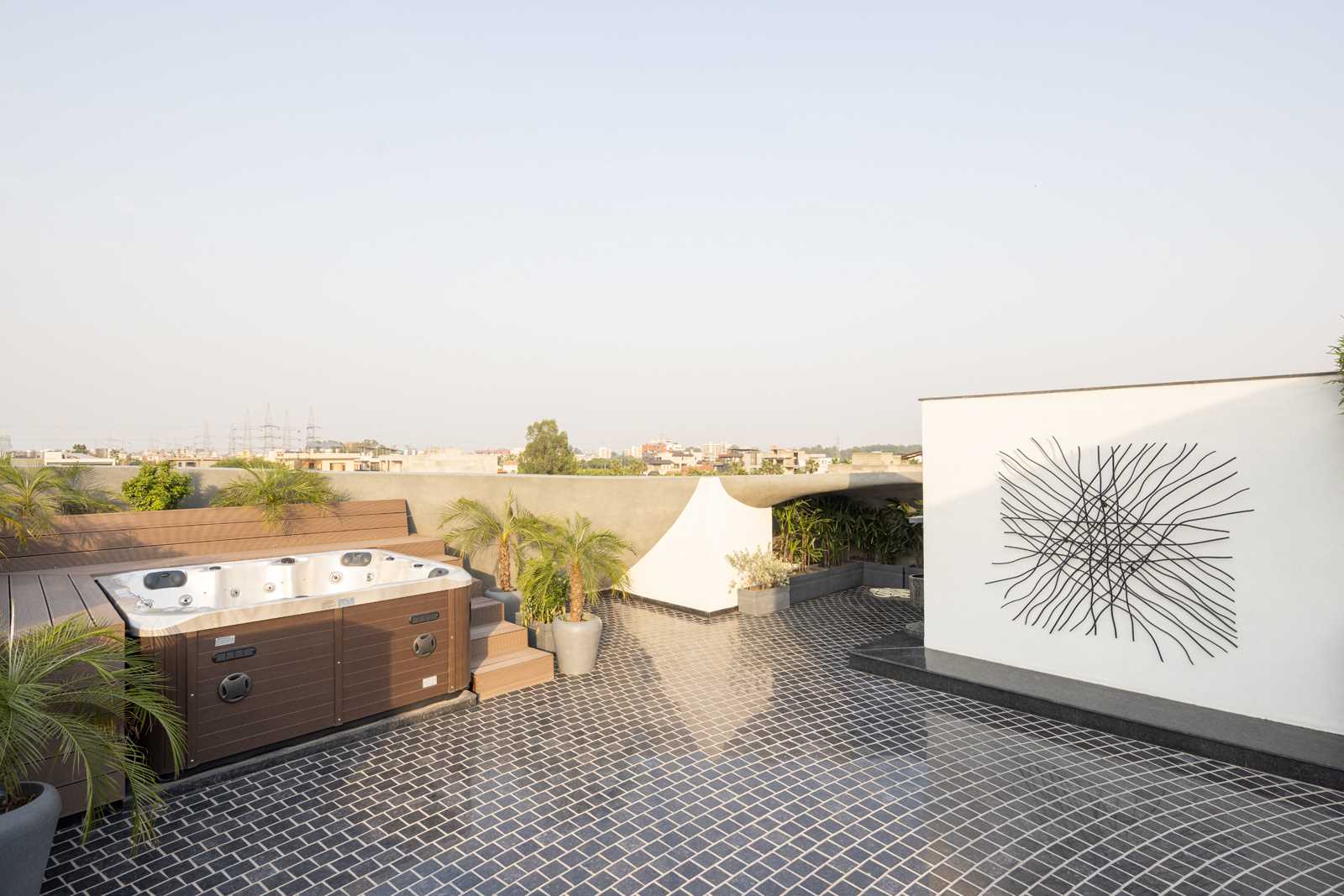 Here are the various drawings and diagrams for the home.
Elevations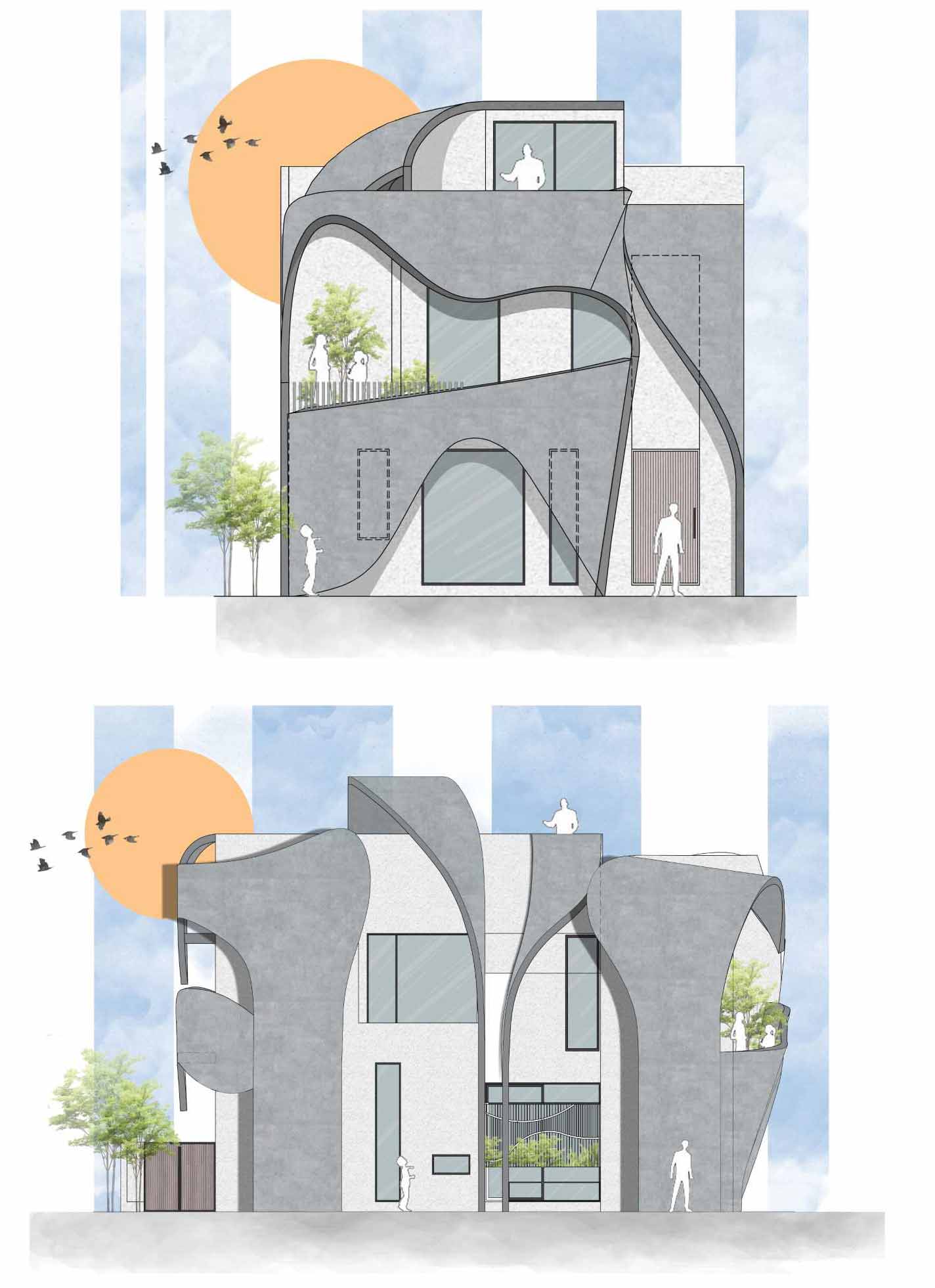 Isometric View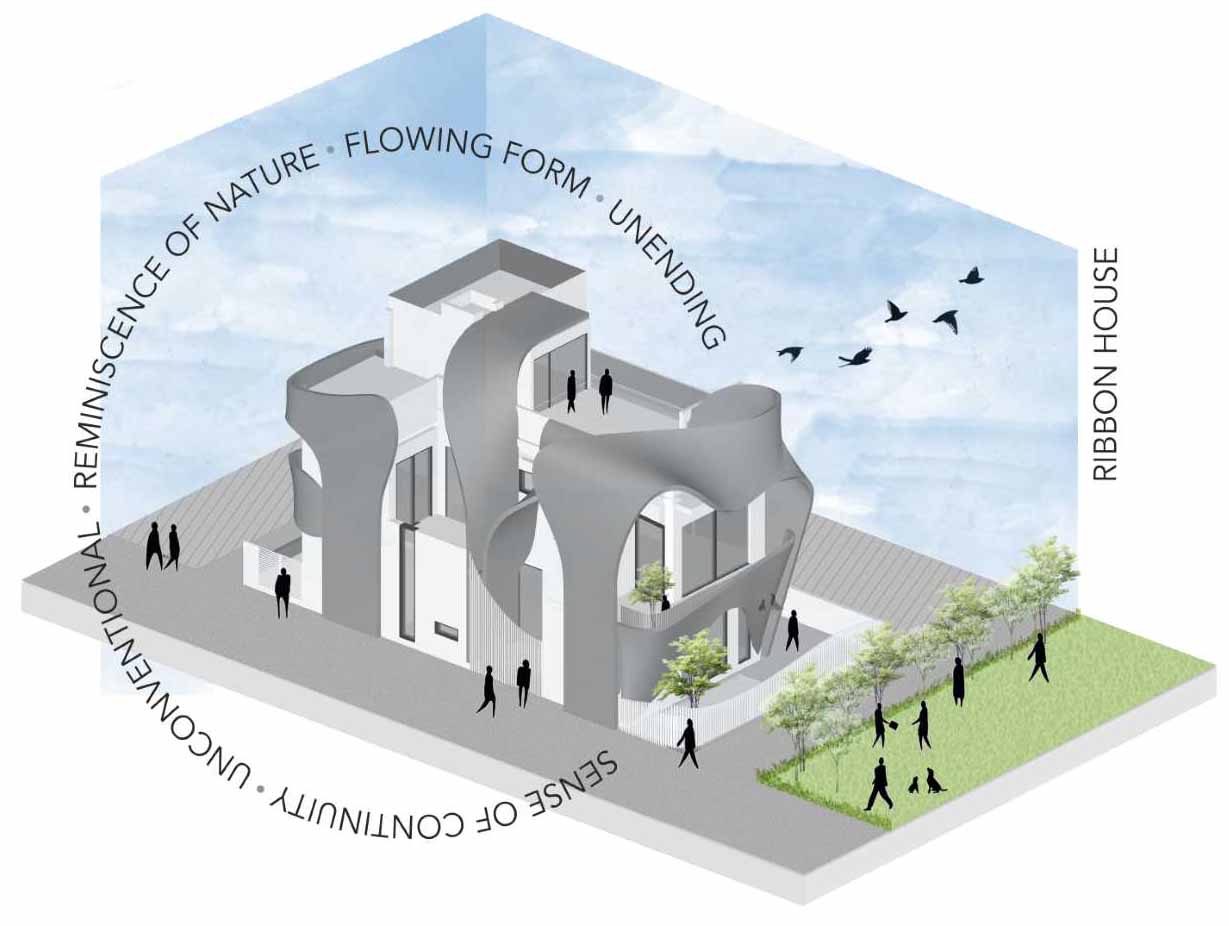 Sections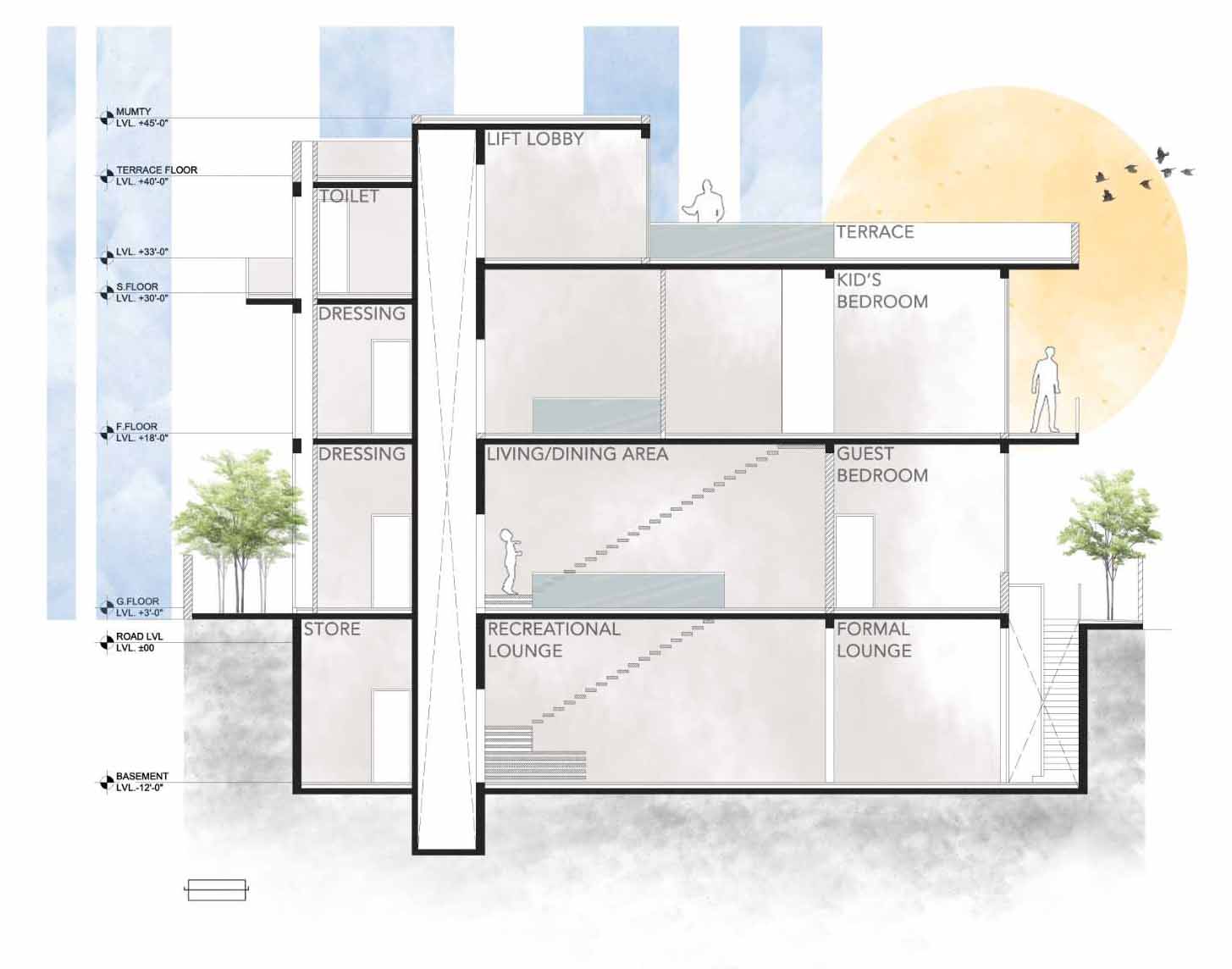 Floor Plans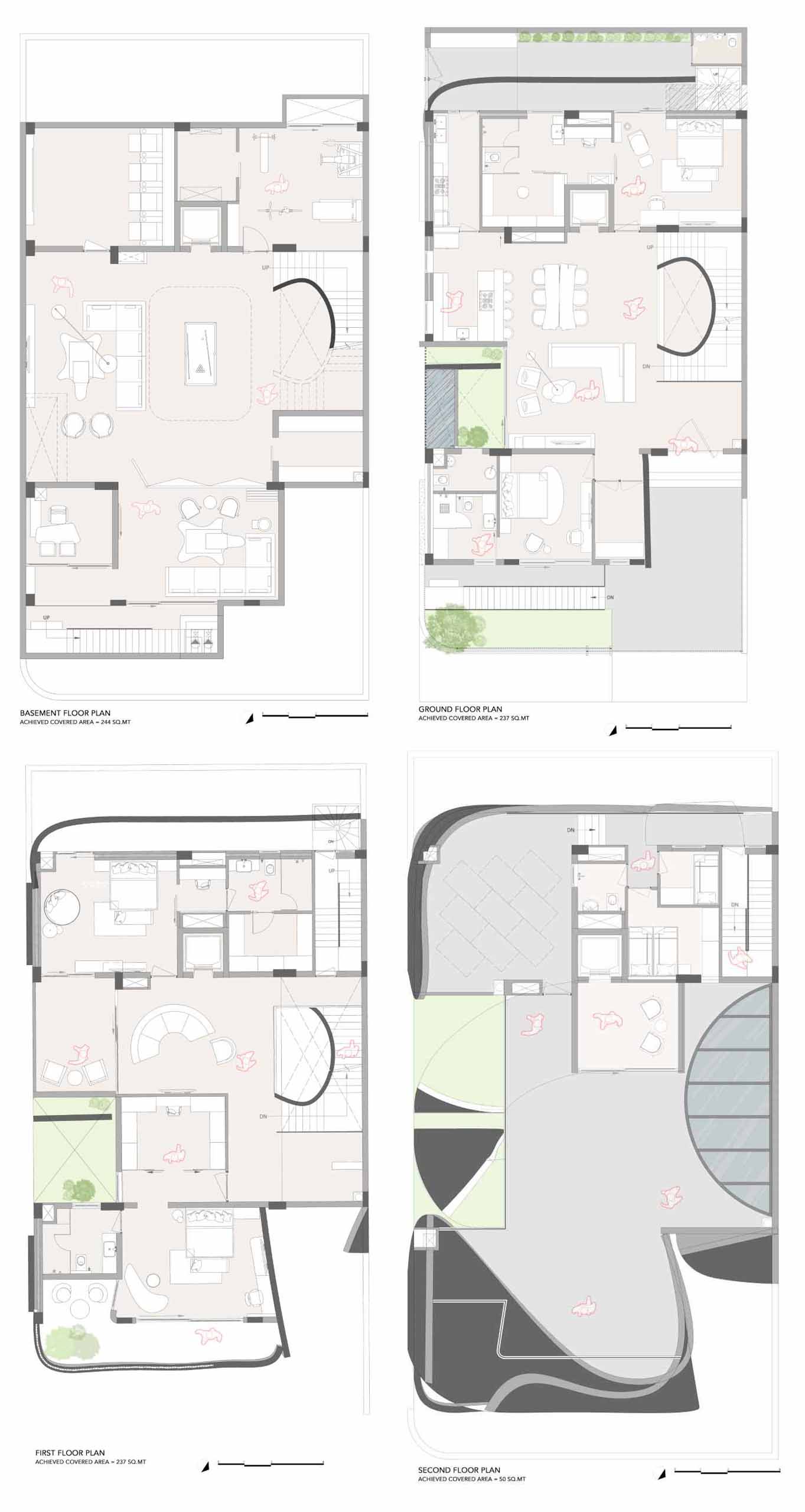 Photography by Ar.Purnesh Dev Nikhanj | Design: Studio Ardete – Sanchit Dhiman (Architect), Nitin Sharma (Assistant Architect), Nisha Sarao (Interior Designer), Satish Sinhmar (Site Engineer), Abhimanue Sharma (Project Manager) | Client: Er.Ravijeet Singh | Civil Engineer and Facade: R.S Builders – Er.Ravijeet Singh | Landscape: Studio Ardete | MEP: Behera&Associates | HVAC: Mitsubishi Engineering