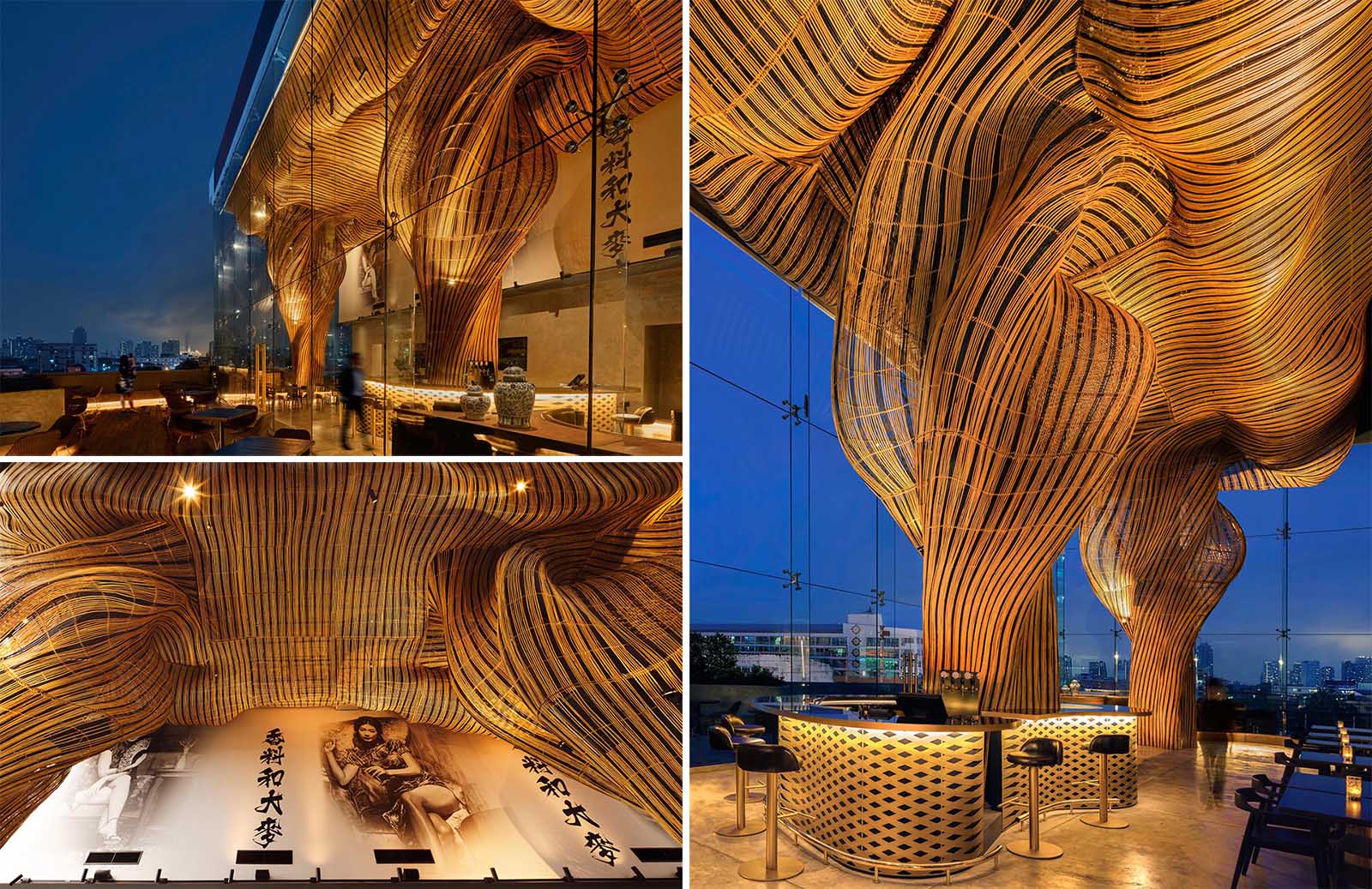 Architecture and interior design firm Enter Projects Asia, has shared photos of a sculptural design installation they completed for Spice & Barley, a new gastro lounge in Bangkok, Thailand.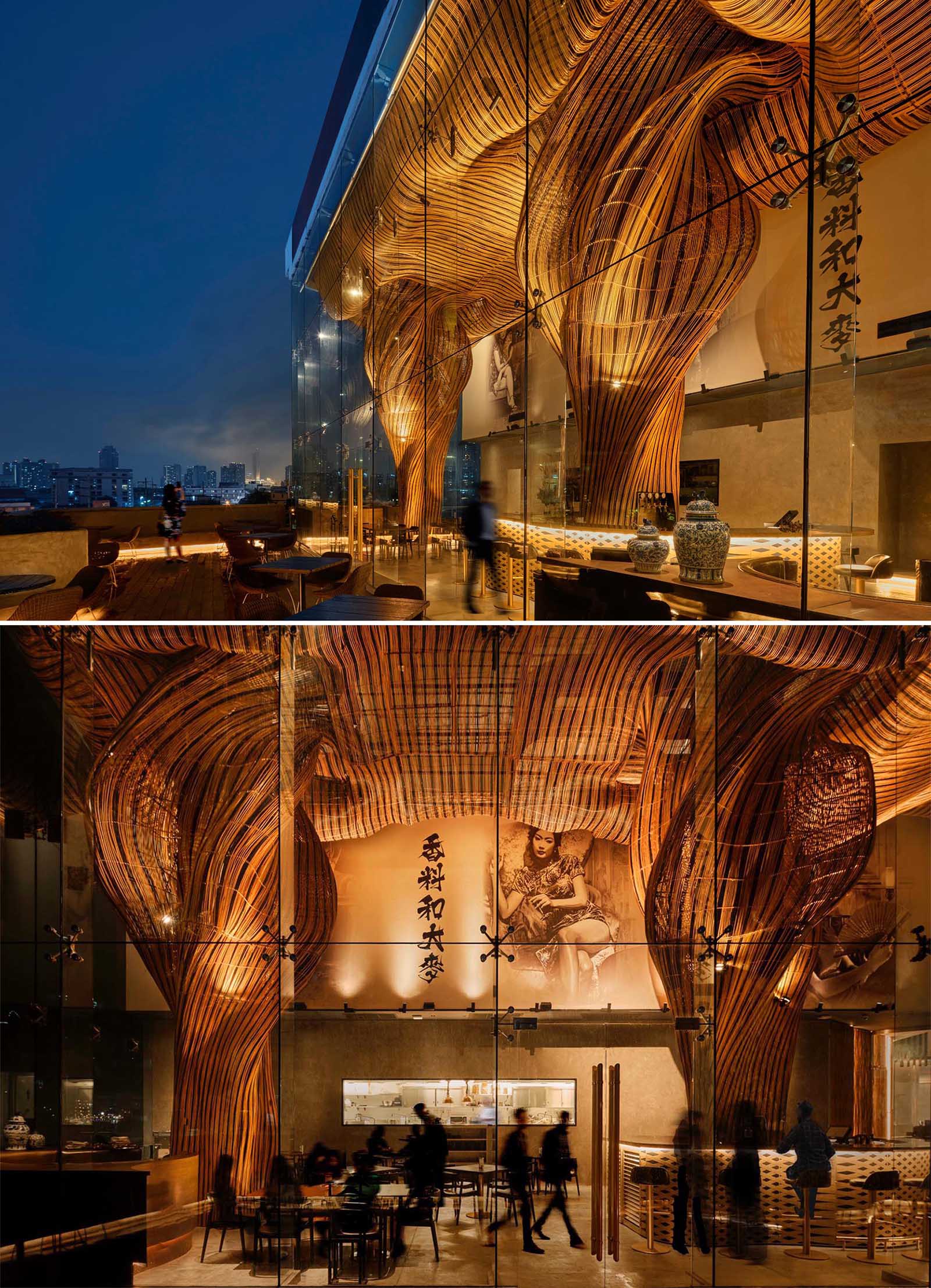 The restaurant has a 98 foot (30m) high glass facade that showcases the restaurant interior and the rattan structures inside.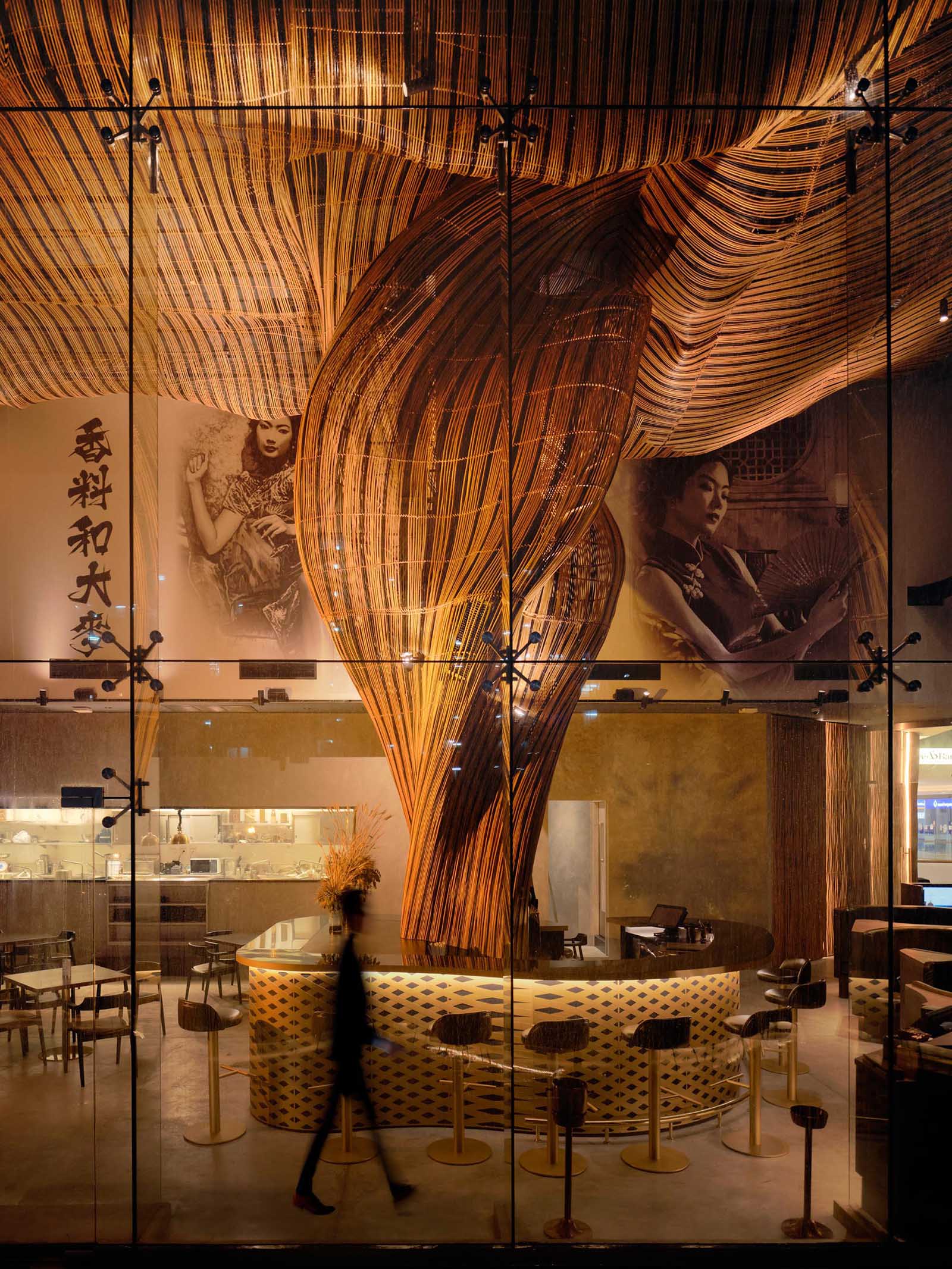 The architects explain, "The initial concept centered around the adventures of three sisters, May, Zaza & Fei who were born in Sichuan decades earlier."
As the architects explored the story in more depth, a design narrative was formed, connecting the past and present in a complex web of free-flowing, statuesque rattan structures.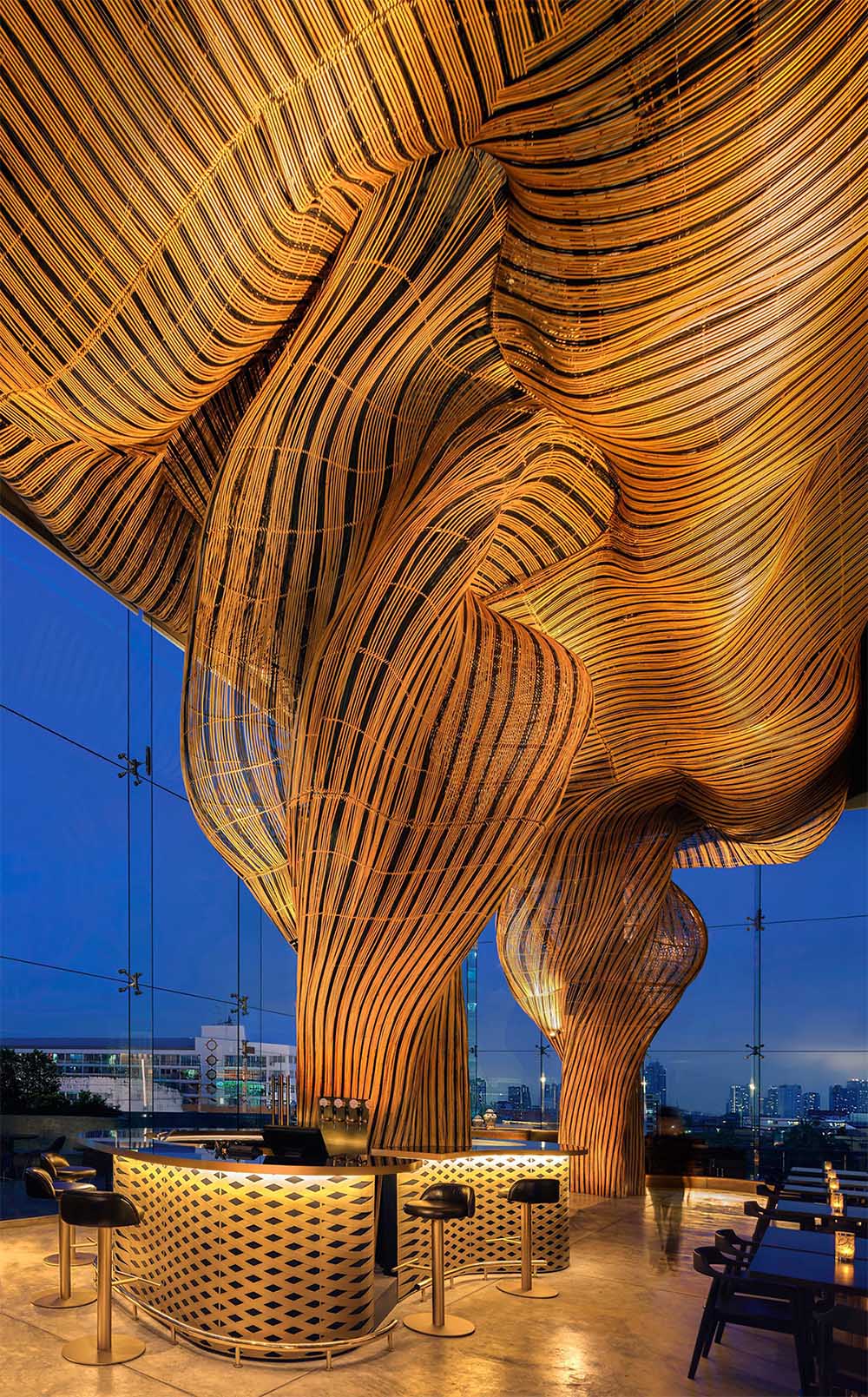 Fusing 3D digital technology with traditional arts & crafts, the Enter Projects team sought to incorporate natural, renewable rattan into the 30-meter-high space, and generated a design that would mimic beer as it's poured into a glass, giving a strong nod to the restaurant as a craft Belgium Beer destination.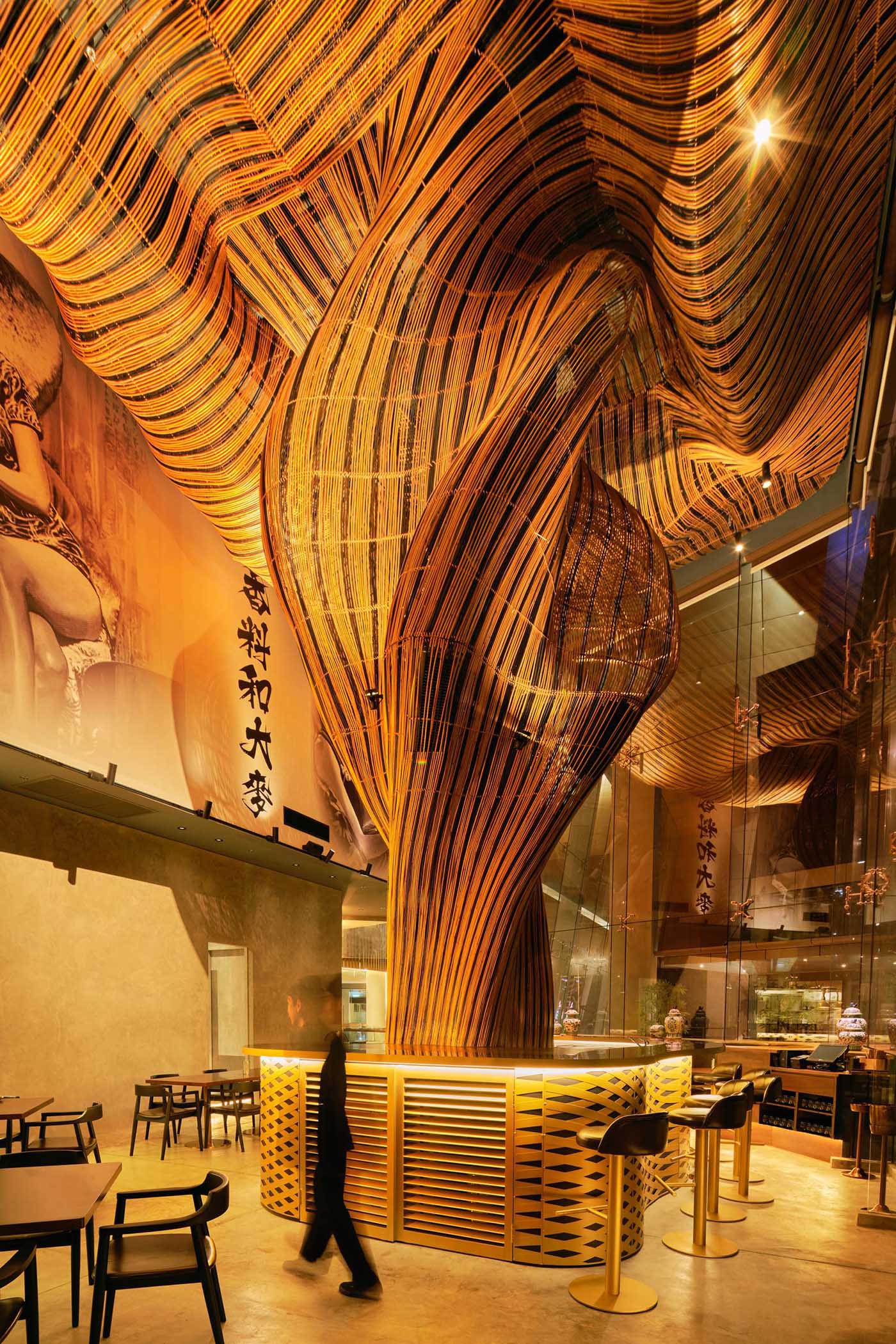 The rattan columns frame the backdrop of the three sisters, a dual nod to the Sichuan cuisine which ingeniously complements the beer offering.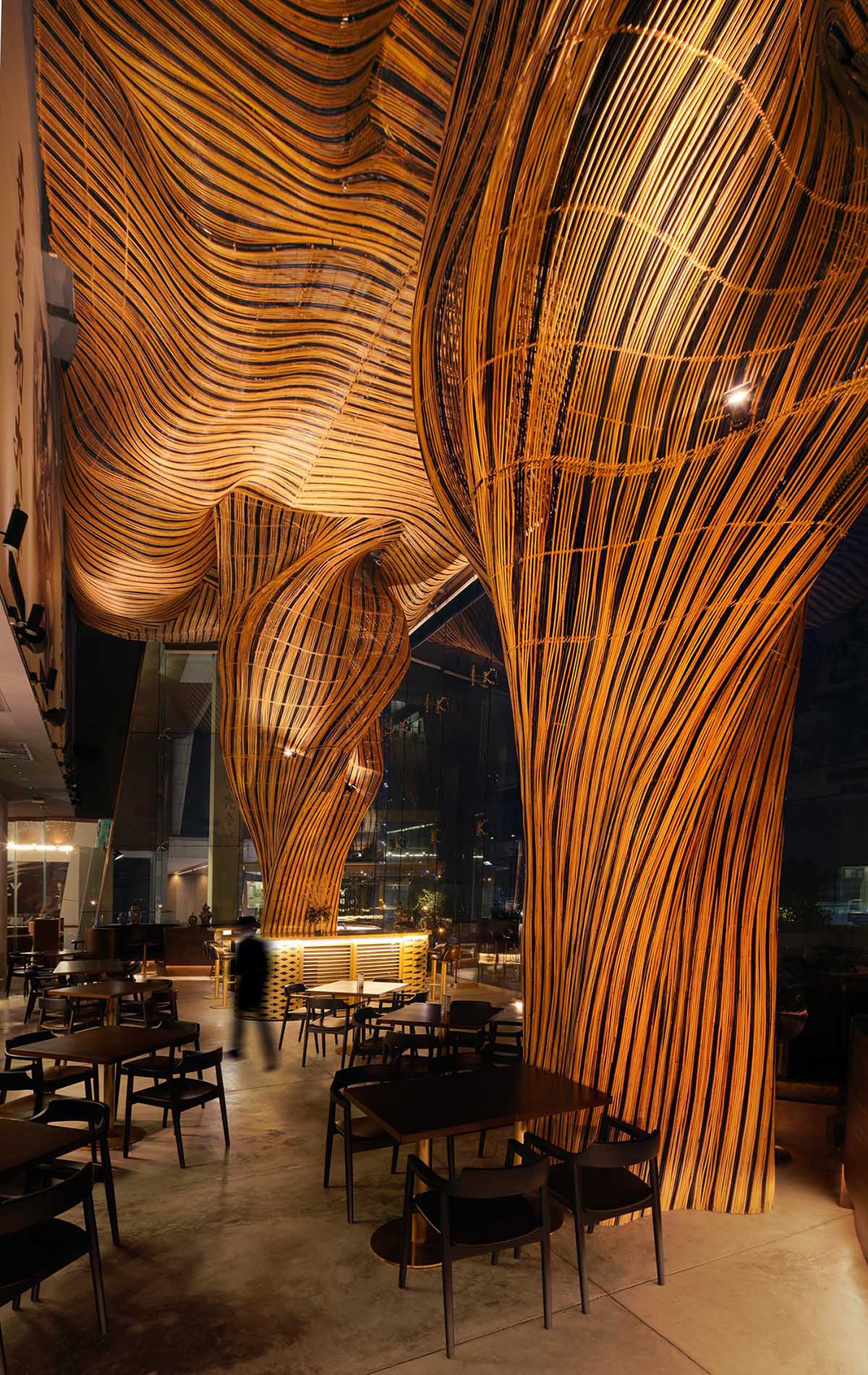 Whilst the forms of the sculptures are visually eye-catching, the gold-painted rattan also serves to hide the beer pipes, air-conditioning, and other related services.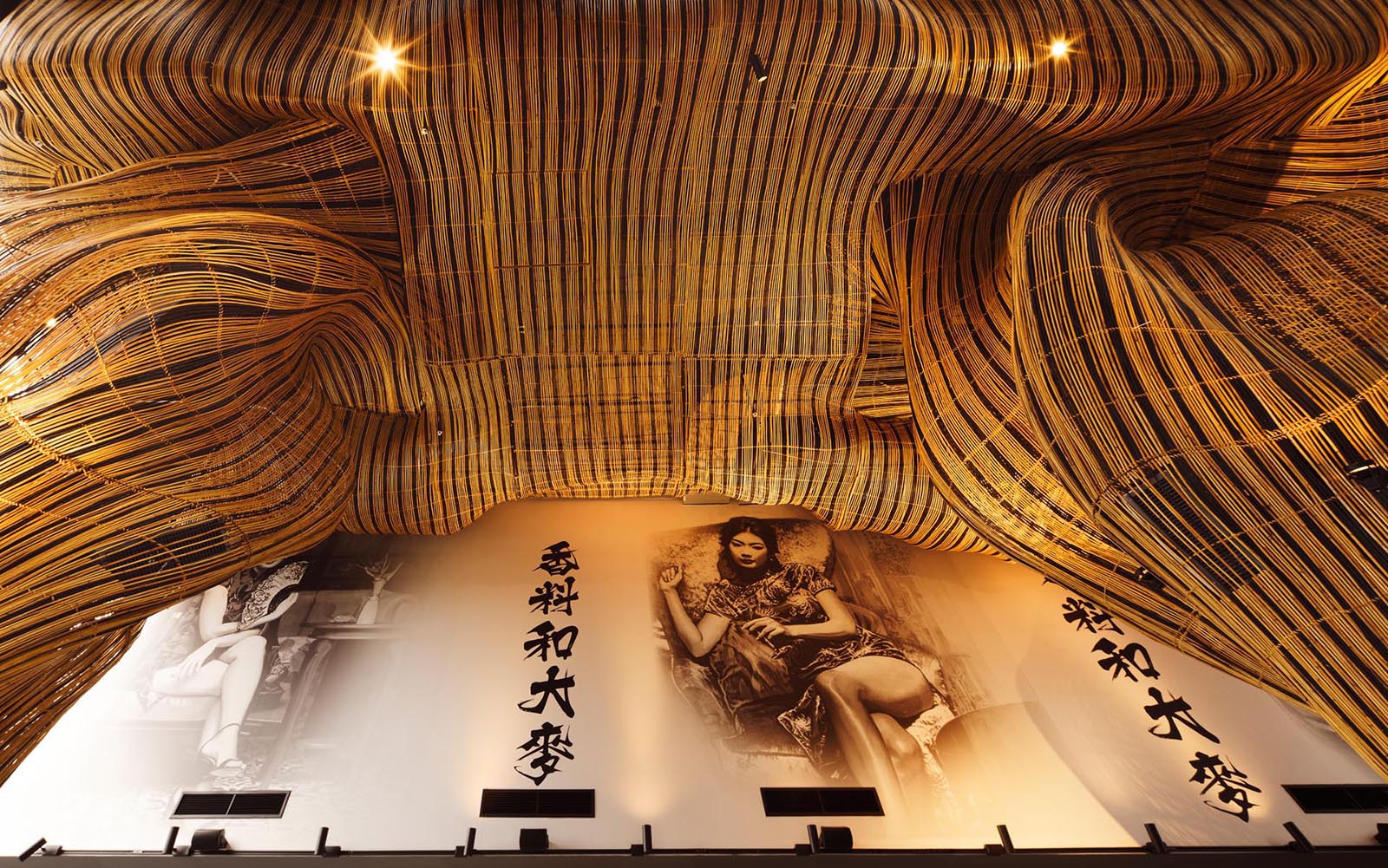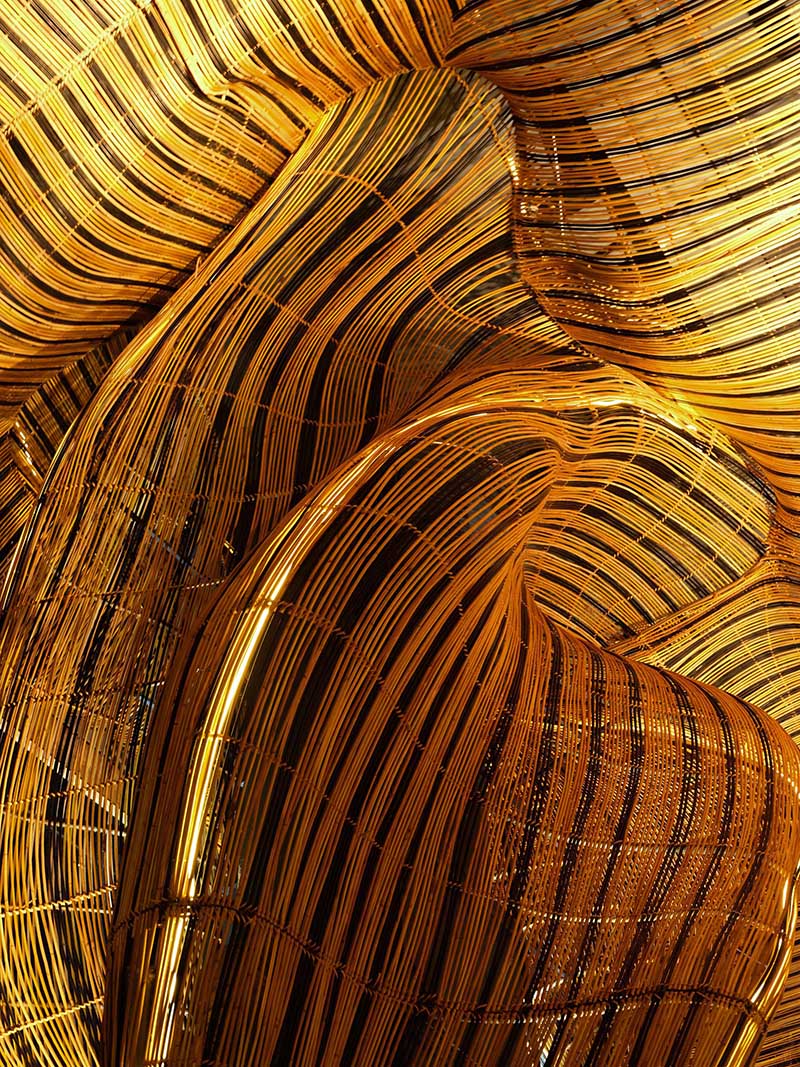 Here's a glimpse at the building process of the sculptural elements.