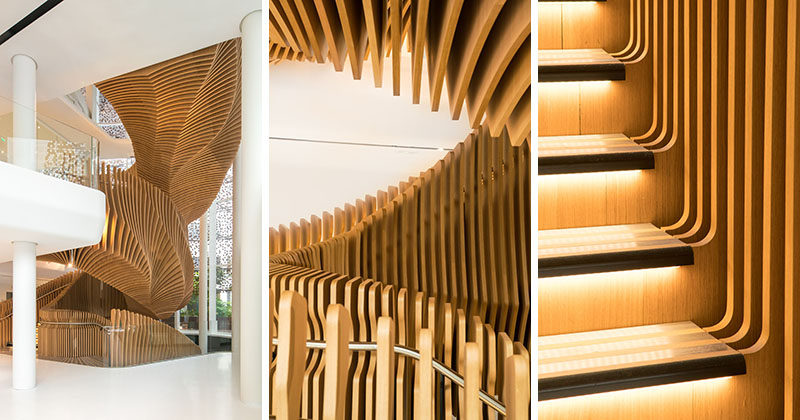 Ora Ito have designed the new offices for LVMH's media division in Paris, France, and as part of the design, a large sculptural staircase was installed.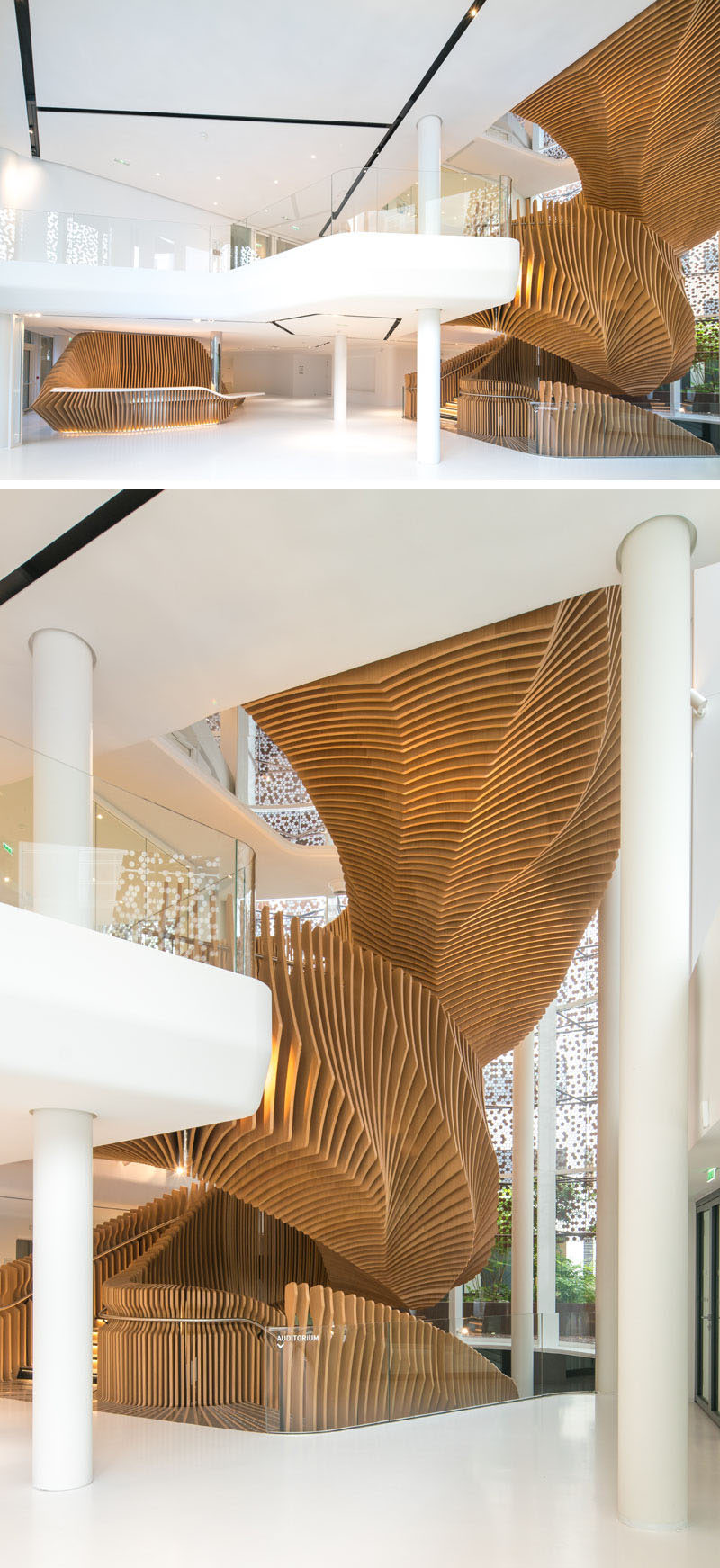 ---
Connecting four floors of the office building, the large spiral staircase with wood slats commands attention throughout the offices.
---

---
The designer mentions, 'I wanted the staircase to be the centerpiece of the building.  This creature undulates in the space, shaping and pervading it. This huge half-whale and half-snake chimera, snatches you, swallows you up and spits you out at the right floor'.
---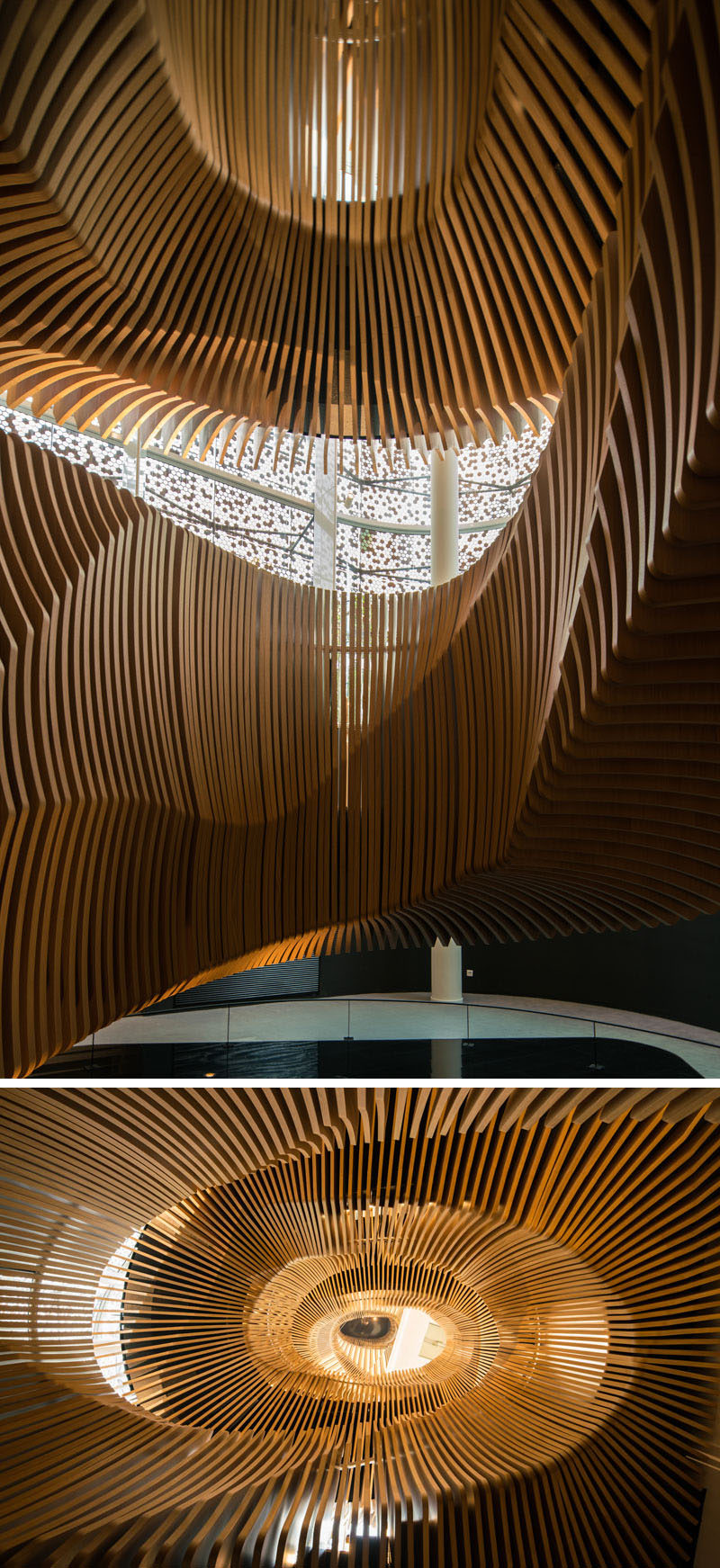 ---
The wood, parametric sculpture has a biomorphic structure, much like a tornado in a mindfully serene office environment.
---

---
The staircase has been produced by KOZAC, and each of the stair treads have hidden lighting beneath them.
---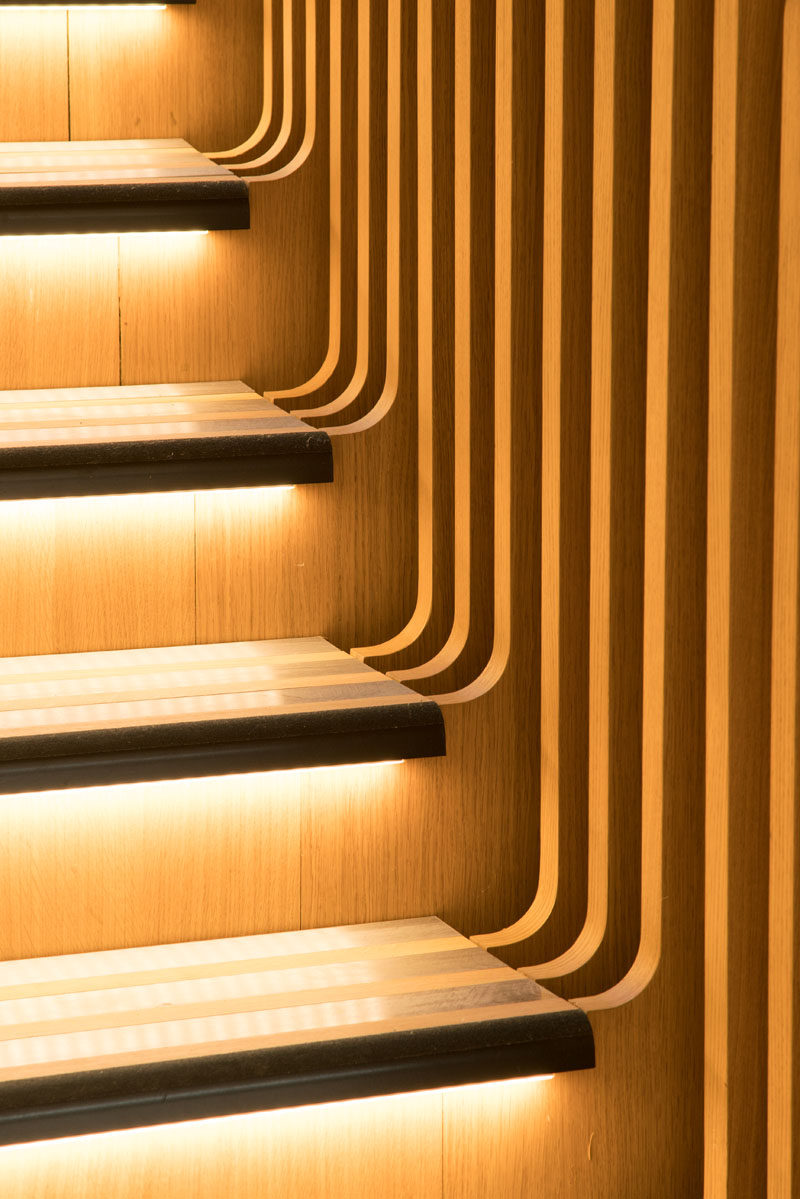 ---
The offices have been kept intentionally minimalist, with the staircase and the reception area drawing the eye of visitors to the office.
---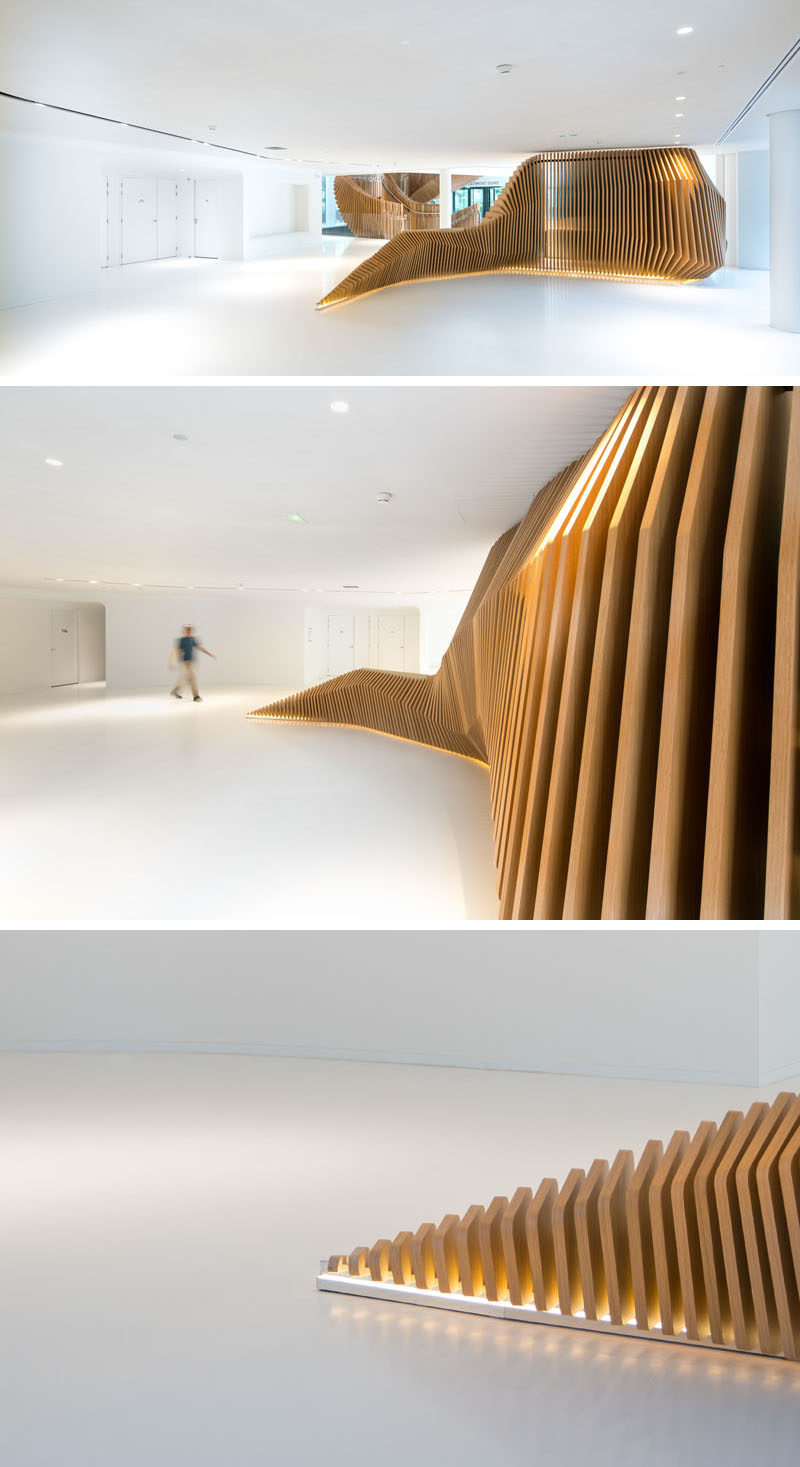 ---