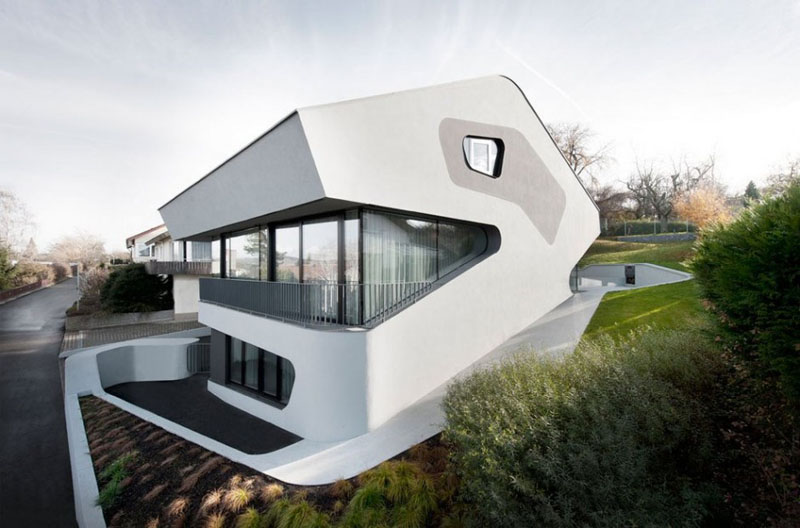 J. Mayer H. Architects have designed the OLS House, a modern black, white and grey house in Germany, that features white, sculptural stairs.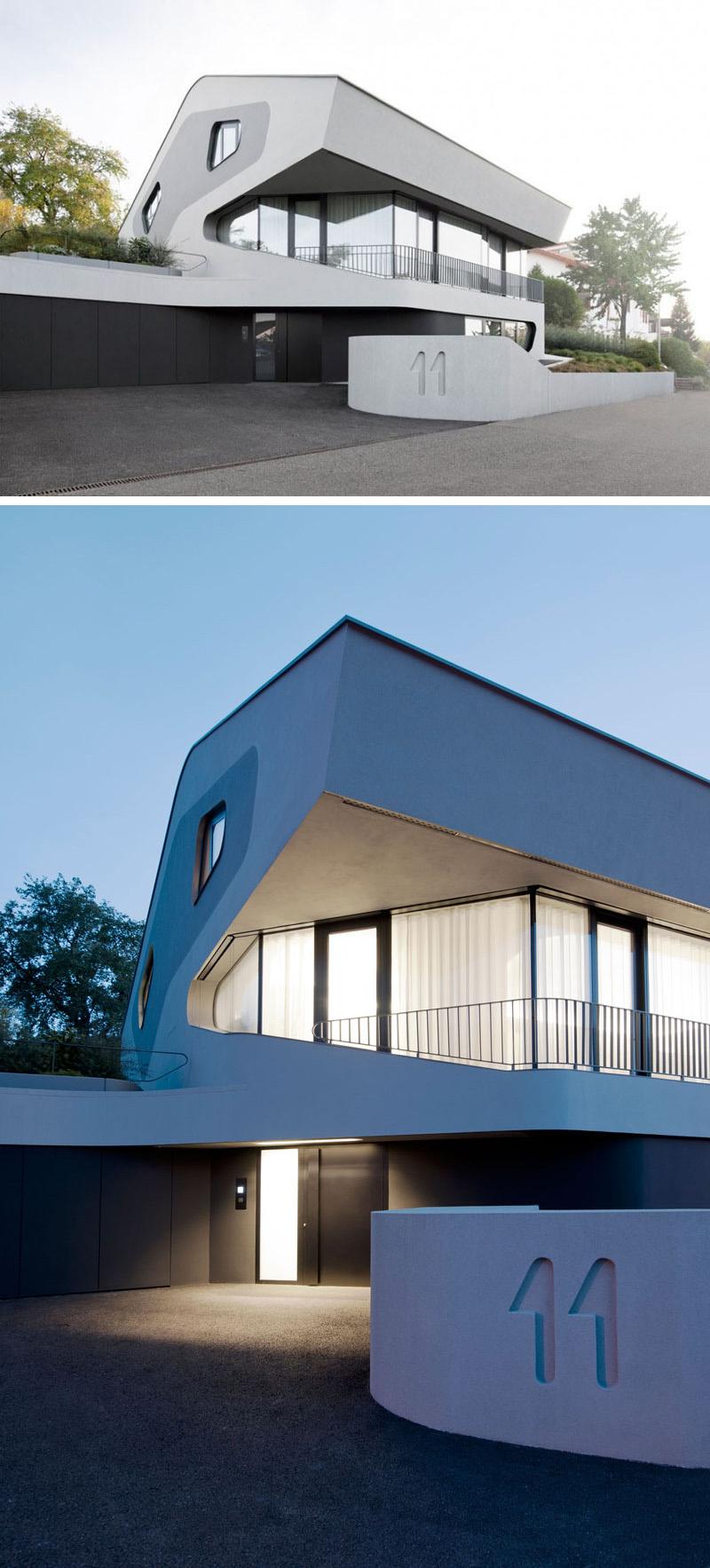 ---
Entering into the home, a sculptural white set of stairs with smooth concrete steps leads you to the second floor of the house.
---

---
Arriving to the second level of the house, the recessed ceiling in the living room has hidden lighting, making this white room even brighter. Light colored upholstered furniture, and a small wood coffee table sits comfortably on the bare concrete floor.
---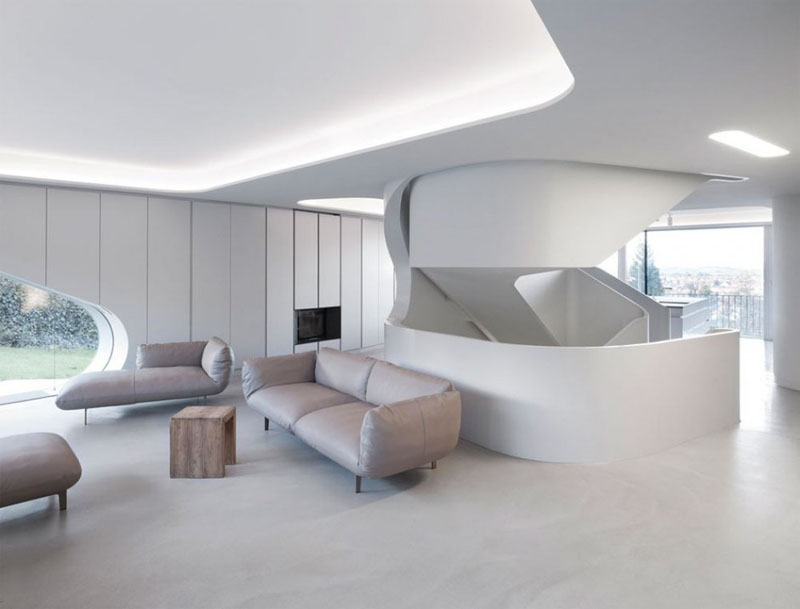 ---
Outside, there's a balcony with hidden lighting that lines the white railing, providing light and safety.
---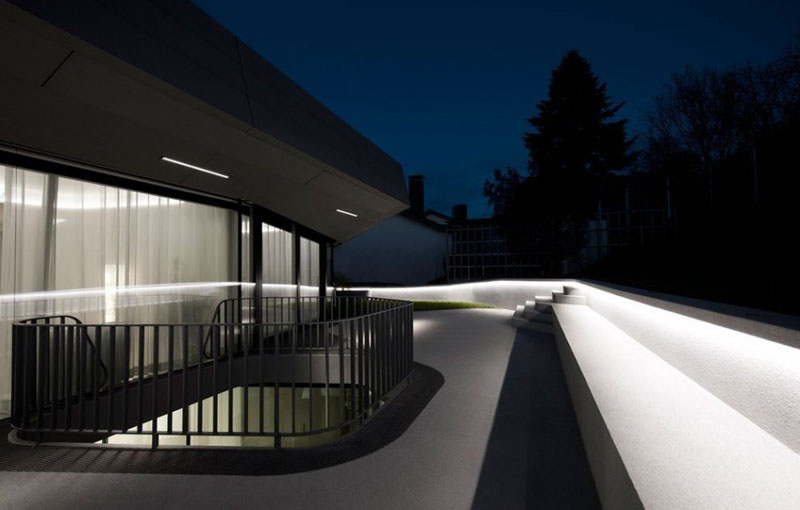 ---
Stepping back inside to the kitchen, track lighting along with hidden lighting in the recessed ceiling, ensures the white and grey island is always brightly lit. Large white cabinets and drawers provide plenty of storage in this open kitchen.
---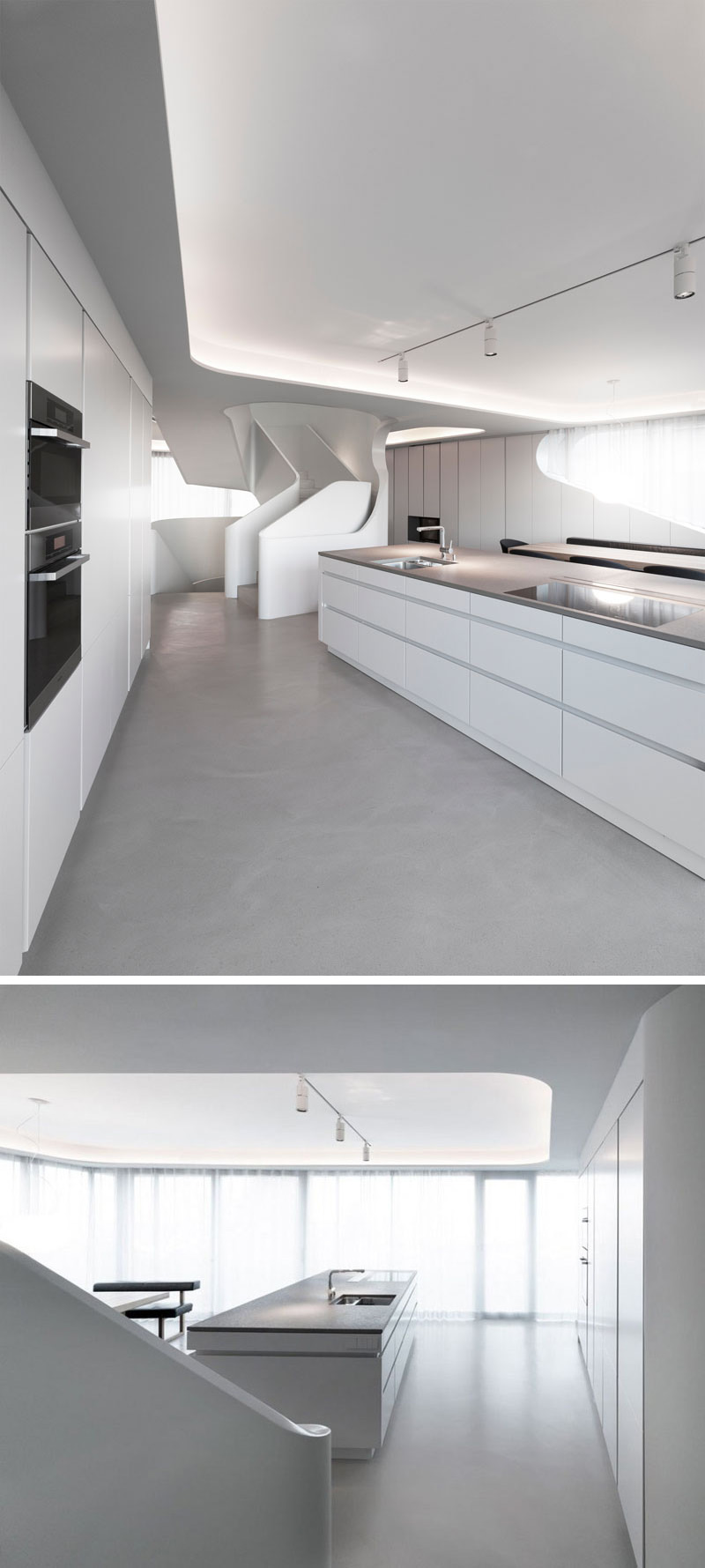 ---
Beside the kitchen, white sculptural stairs lead to the third floor of the house.
---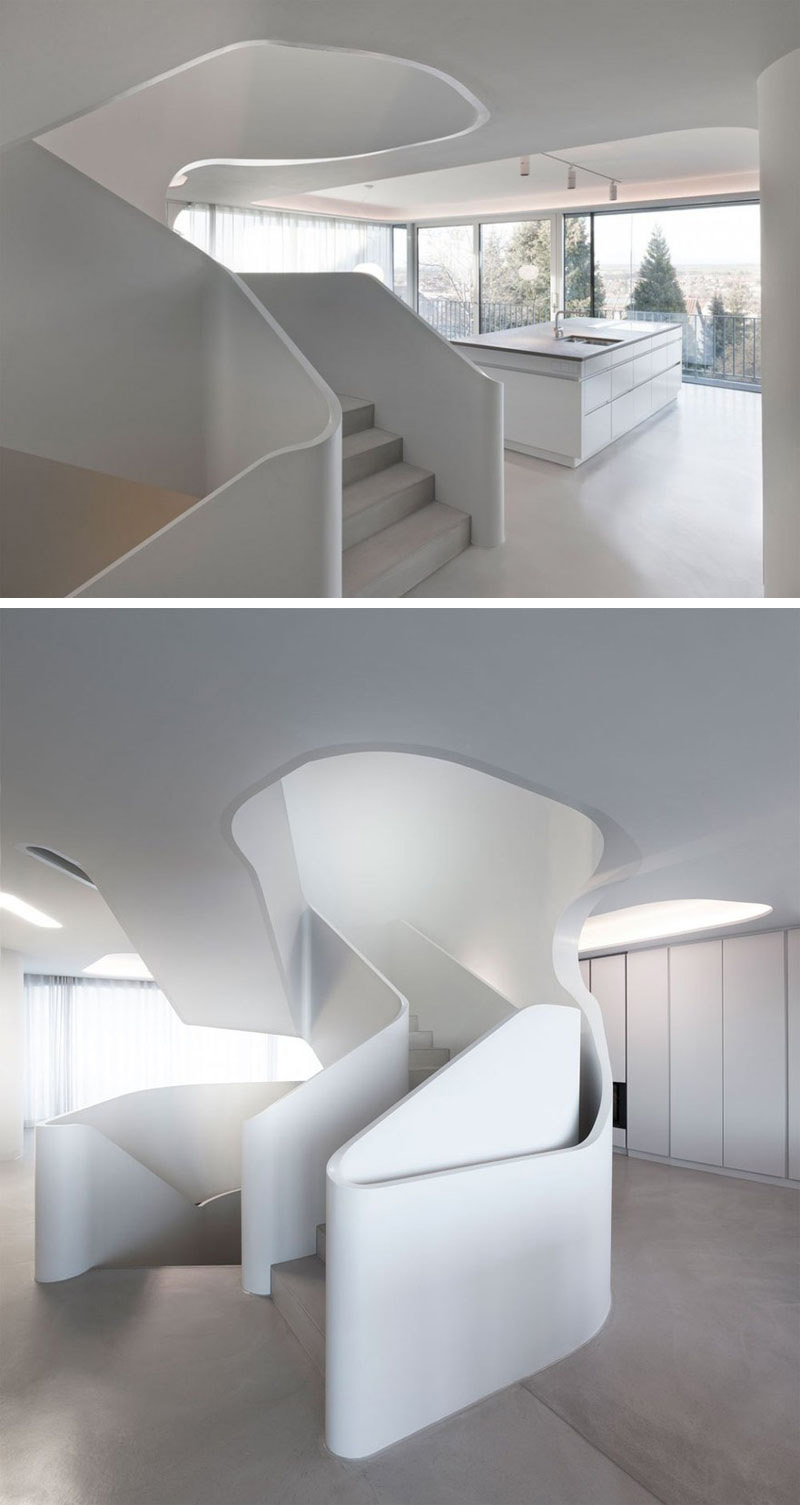 ---
Arriving to the top floor of the home, where the bedrooms are located is a bathroom. This bathroom has a white standalone bathtub that sits below a large, recessed skylight. Rectangular grey tiles are used in the area of the bathroom where the toilet is.
---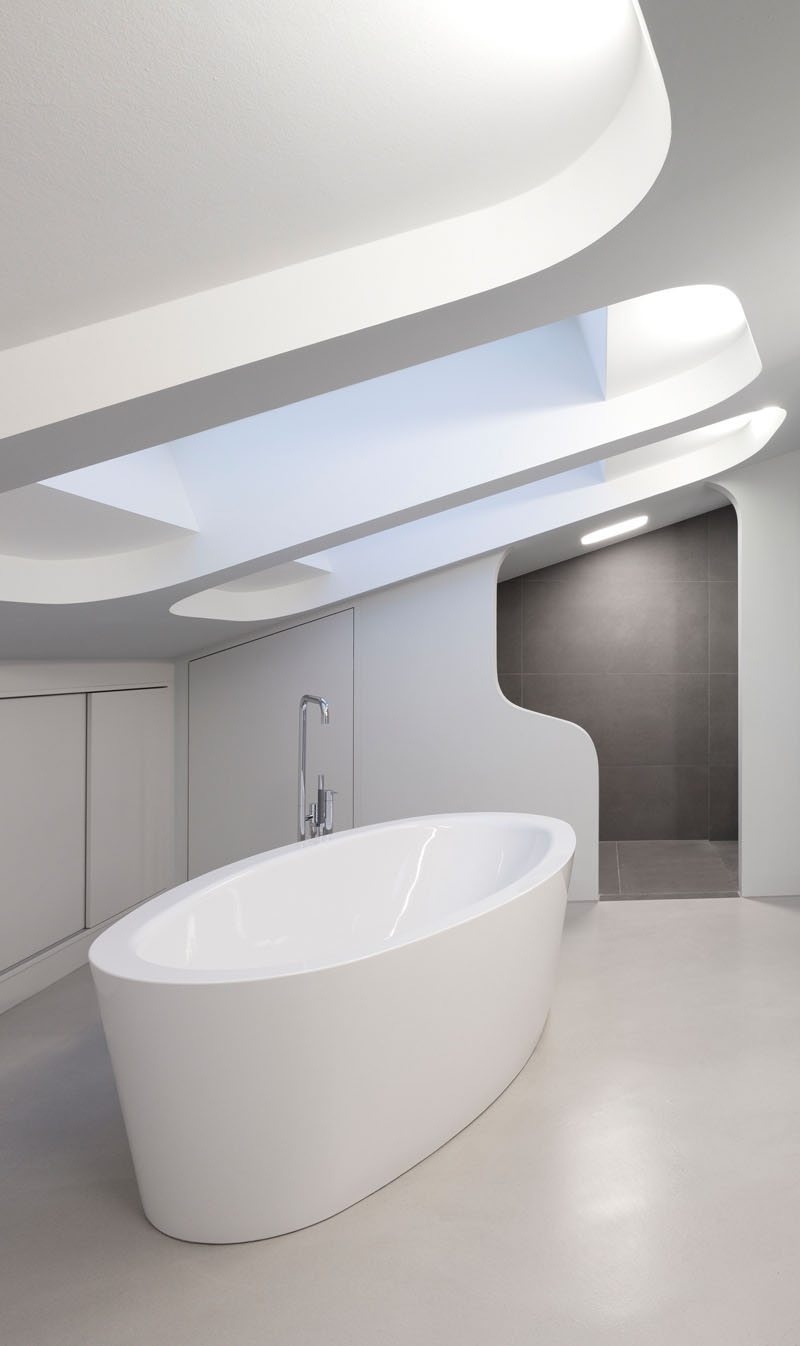 ---