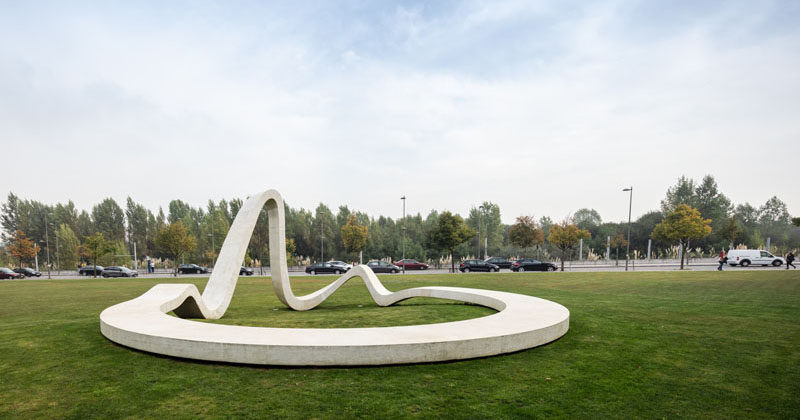 Creative studio FAHR 021.3 have designed 'LOOP', a sculptural structure that was developed for the celebration of the 10th anniversary of the creation of the Science and Technology Park of the University of Porto (UPTEC) in Portugal.
---
LOOP is located in the garden in front of the central building and is a concrete circle bench with an organic texture.
---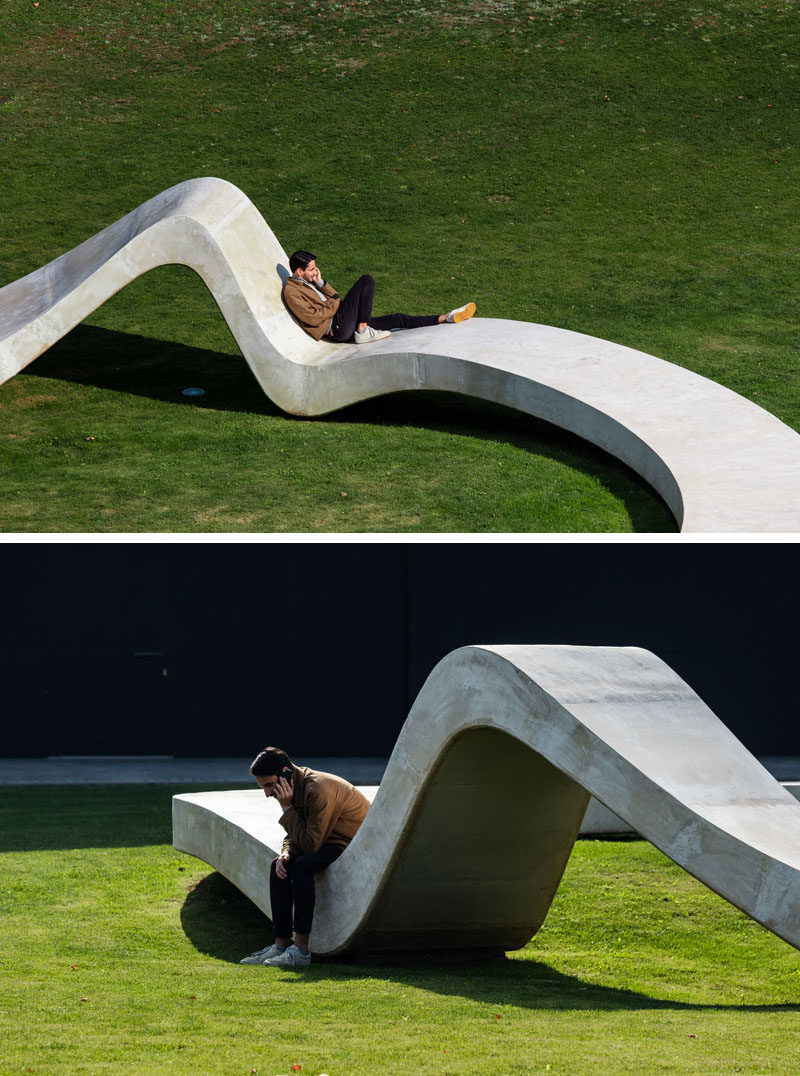 ---
The structure has been designed to allow people to relax and enjoy the design, with various high and low points creating places to sit or lean.
---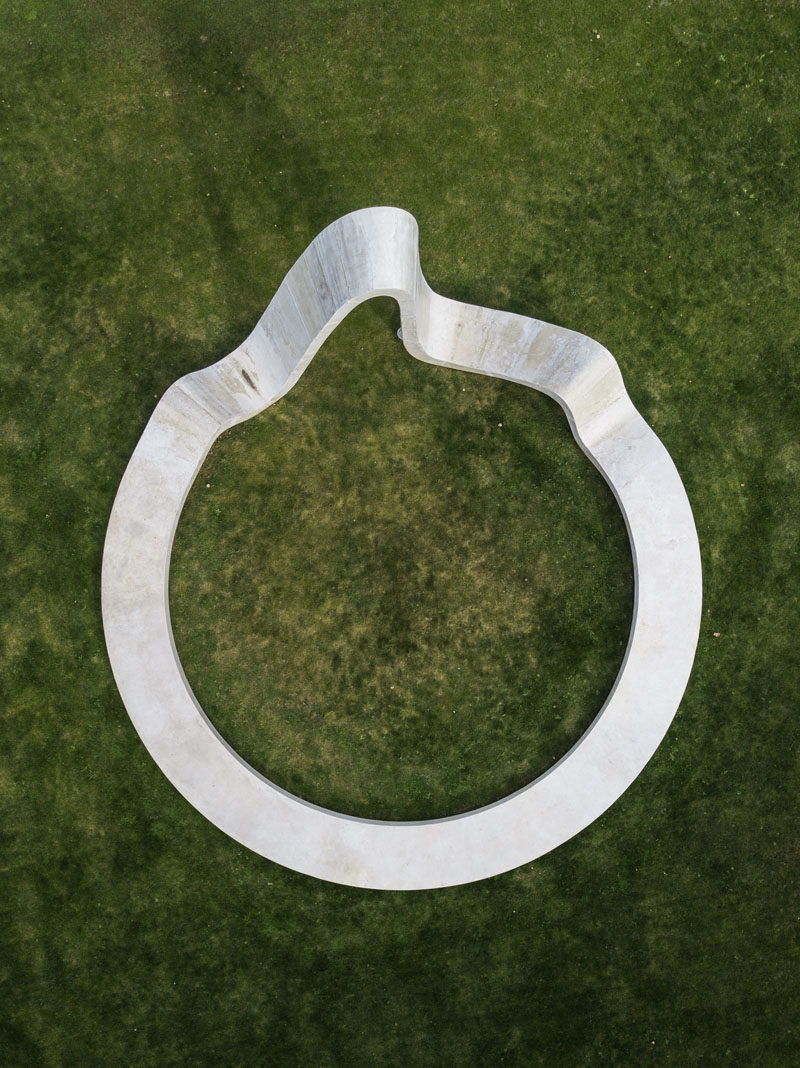 ---
At night, lighting highlights the form of the sculpture and draws attention from people passing by.
---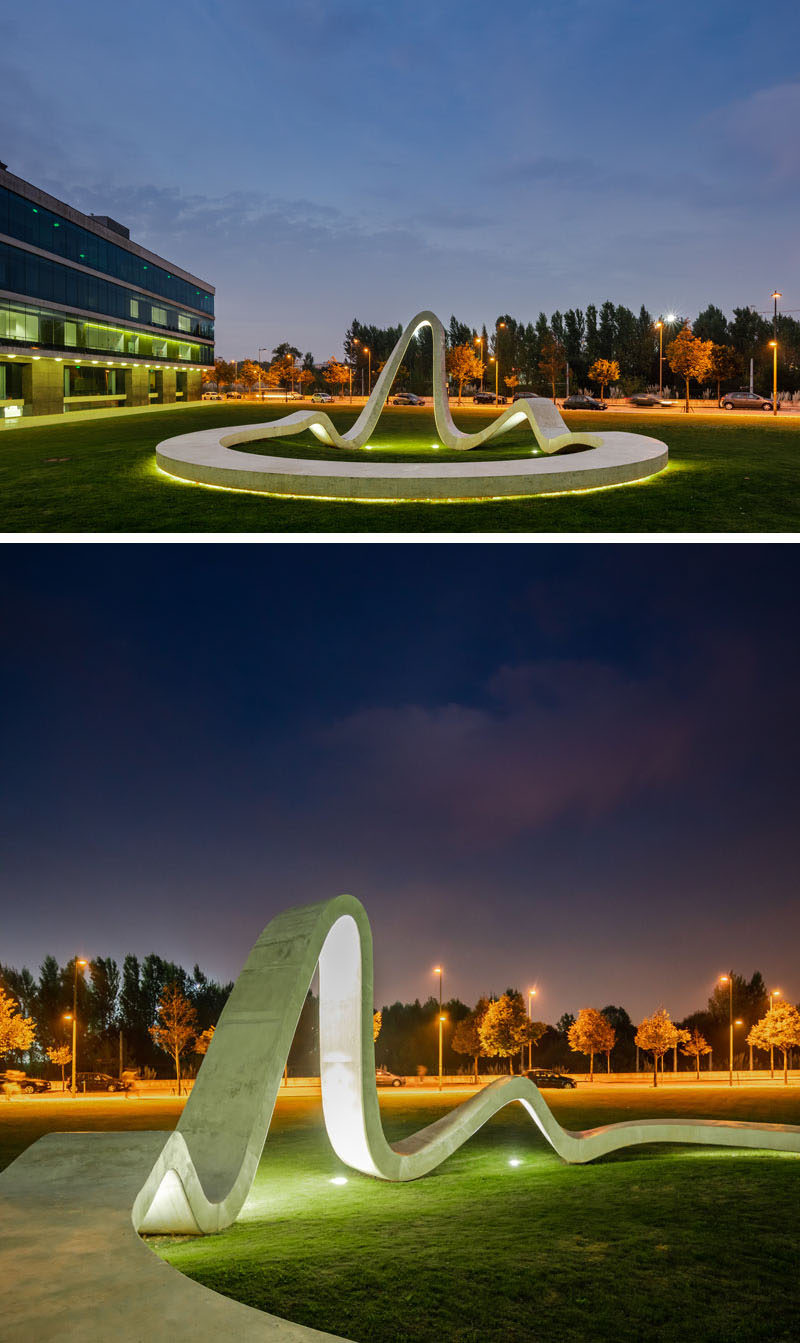 Photography by Joao Morgado | Design: FAHR 021.3 | Team: Filipa Frois Almeida, Hugo Reis, Sérgio Marafona, and Catarina Azevedo | Engineering: Streng | Construction: Fernando Moreira da Silva & Filhos, OpoLab
---