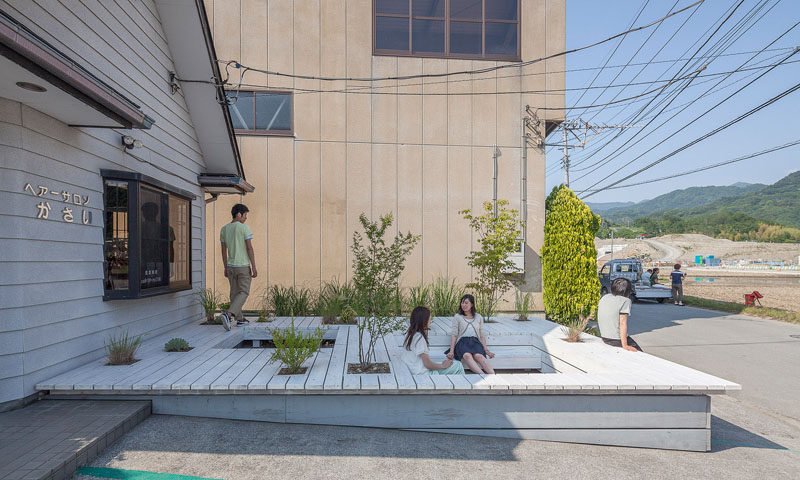 Jorge Almazán Architects together with Keio University Almazán Lab have designed a public terrace with seating and plants, that acts as a barbershop waiting area.
With a limited budget the designers proposed the terrace idea as a way to potentially increase the number of customers for the barbershop, improve the image of the business, and at the same time, actively contribute to the community.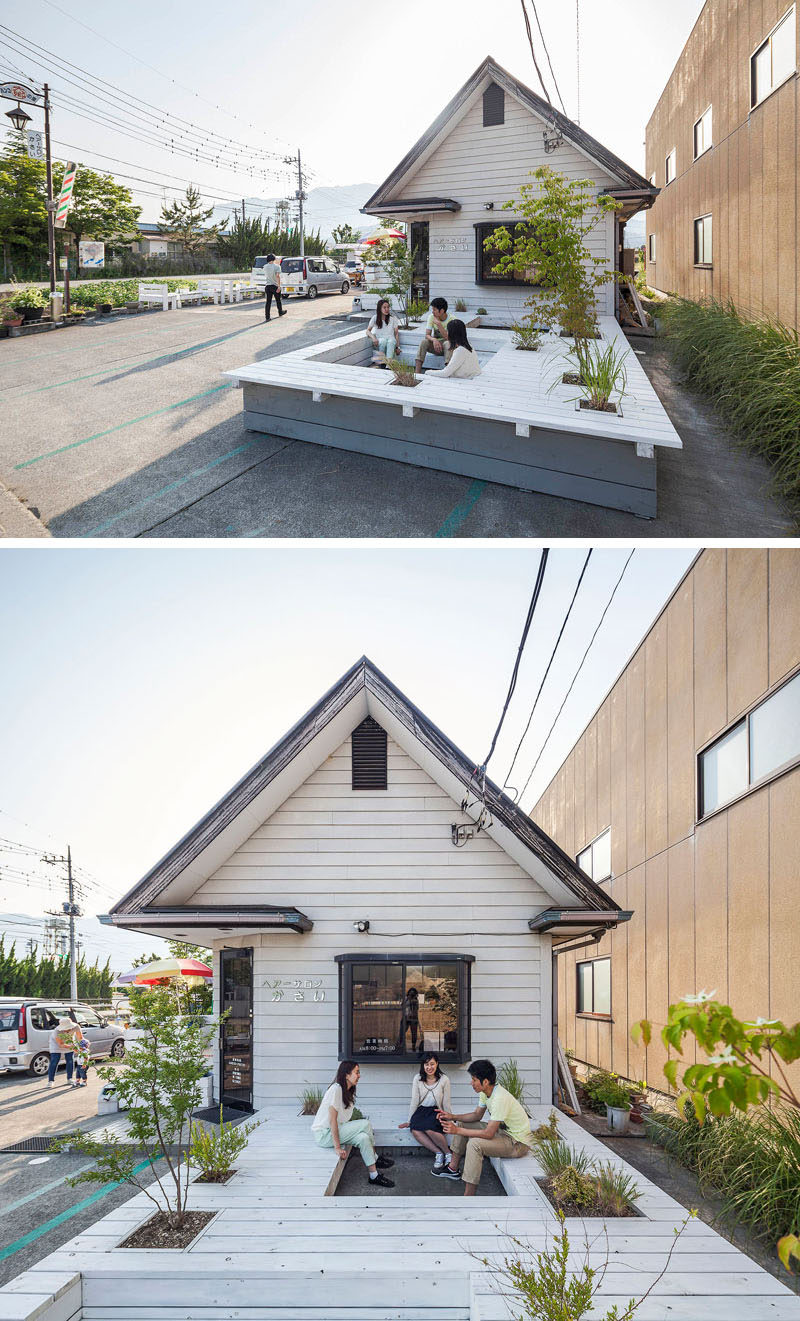 ---
The design of the terrace is a reflection of the existing white facade of the barbershop. The terrace integrates pits of several sizes to accommodate plants and people, who can sit in different orientations, either in small groups facing each other in the pits, or they can sit alone. The terrace surface can also be used as a table or to lay down.
---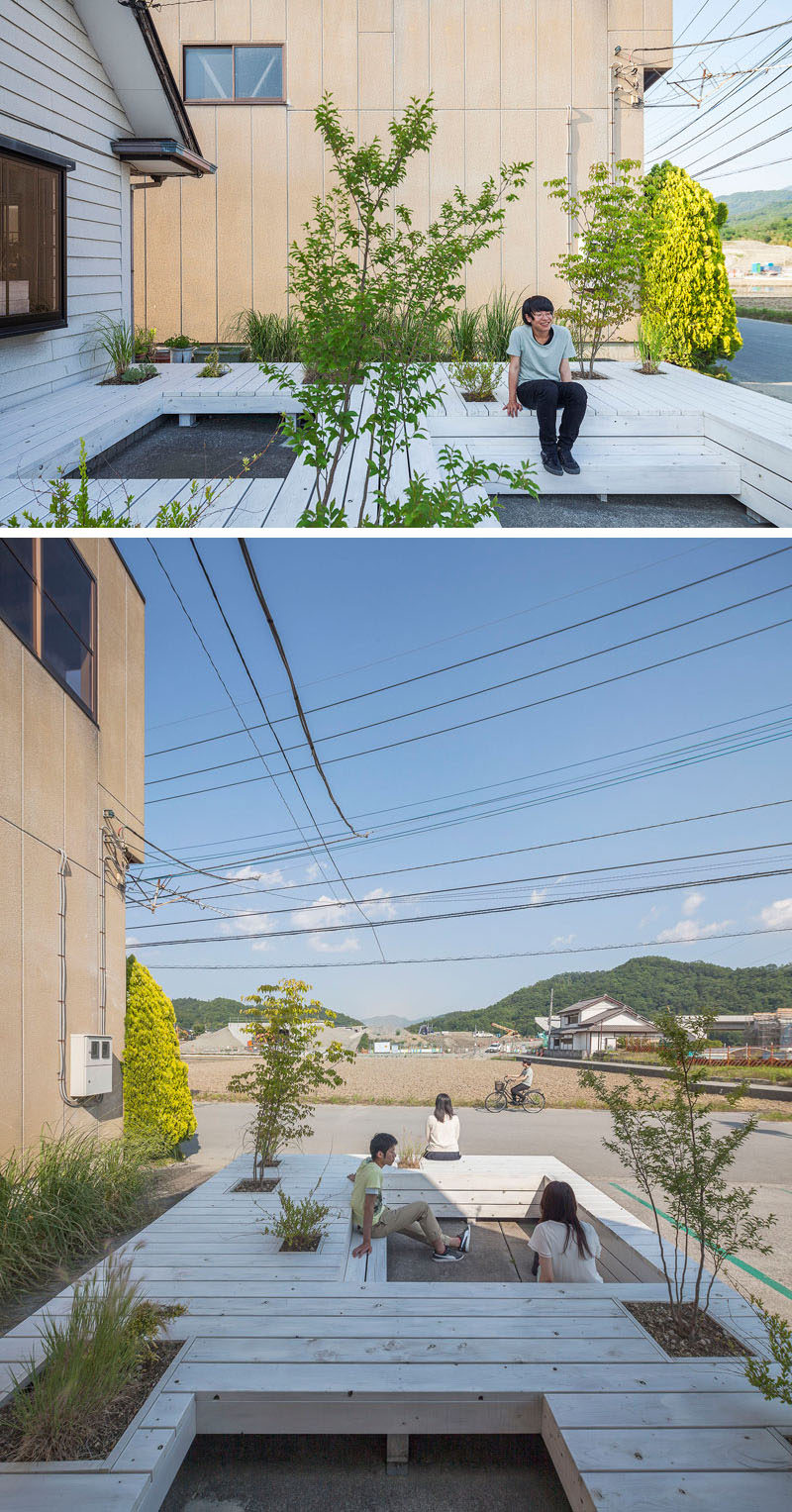 Photography © Montse Zamorano | Architects: Jorge Almazán Architects + Keio University Almazán Lab | Design team: Jorge Almazán, Gaku Inoue, Shota Takayama, Ken Tamura, Yuri Oikawa, Ayaka Sakai | Construction: Endo Kenchiku
---