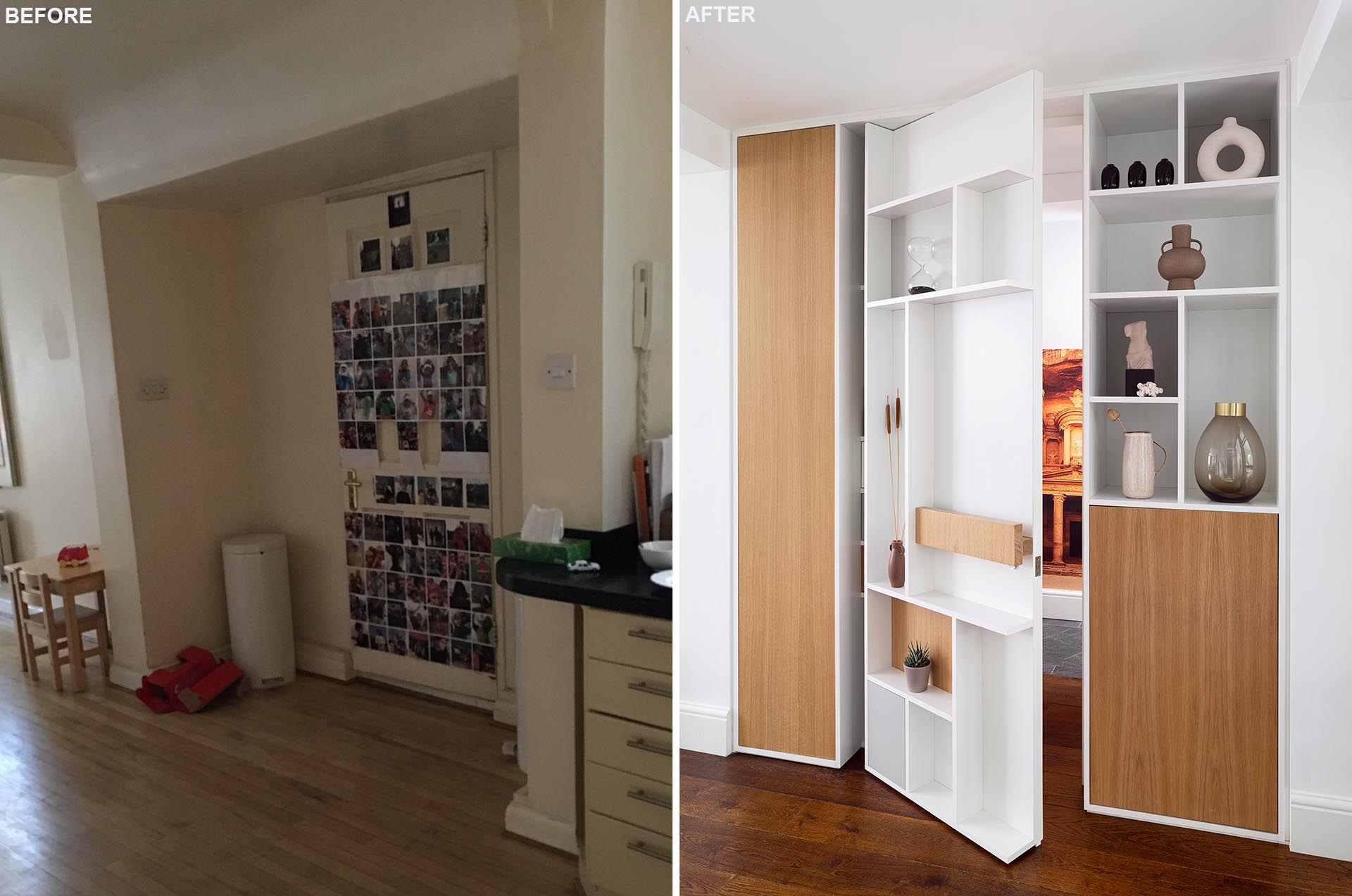 Brosh Architects has completed the renovation and transformation of a Victorian house in London's Notting Hill.
Included as part of the remodel was the creation of a wall in an alcove at the bottom of the stairs.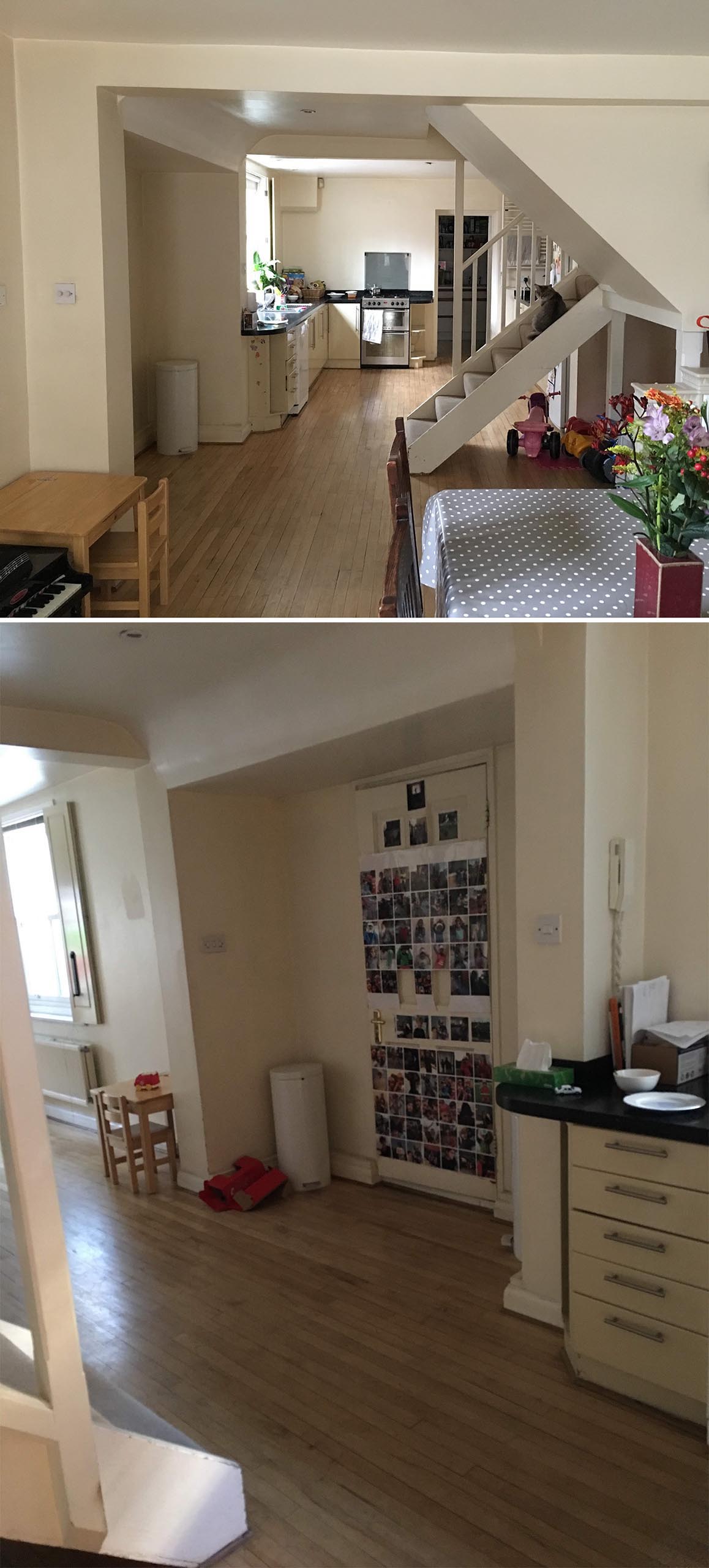 The wall of the alcove was brought forward and a wall of shelving was created. This allowed additional space for the bathroom.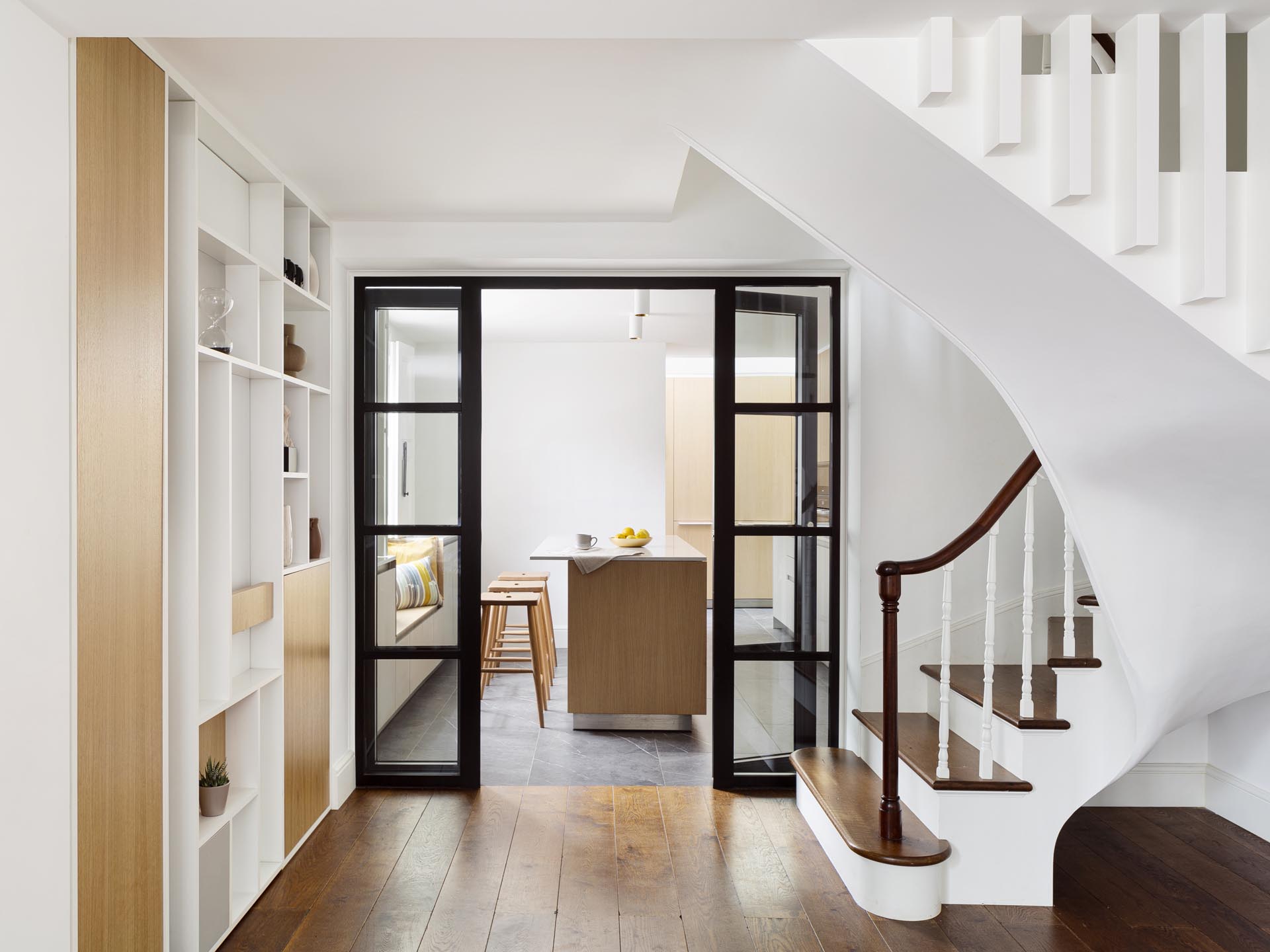 However, the door to the bathroom needed to be brought forward as well, and the designers did this by creating a secret hidden door within the shelving unit.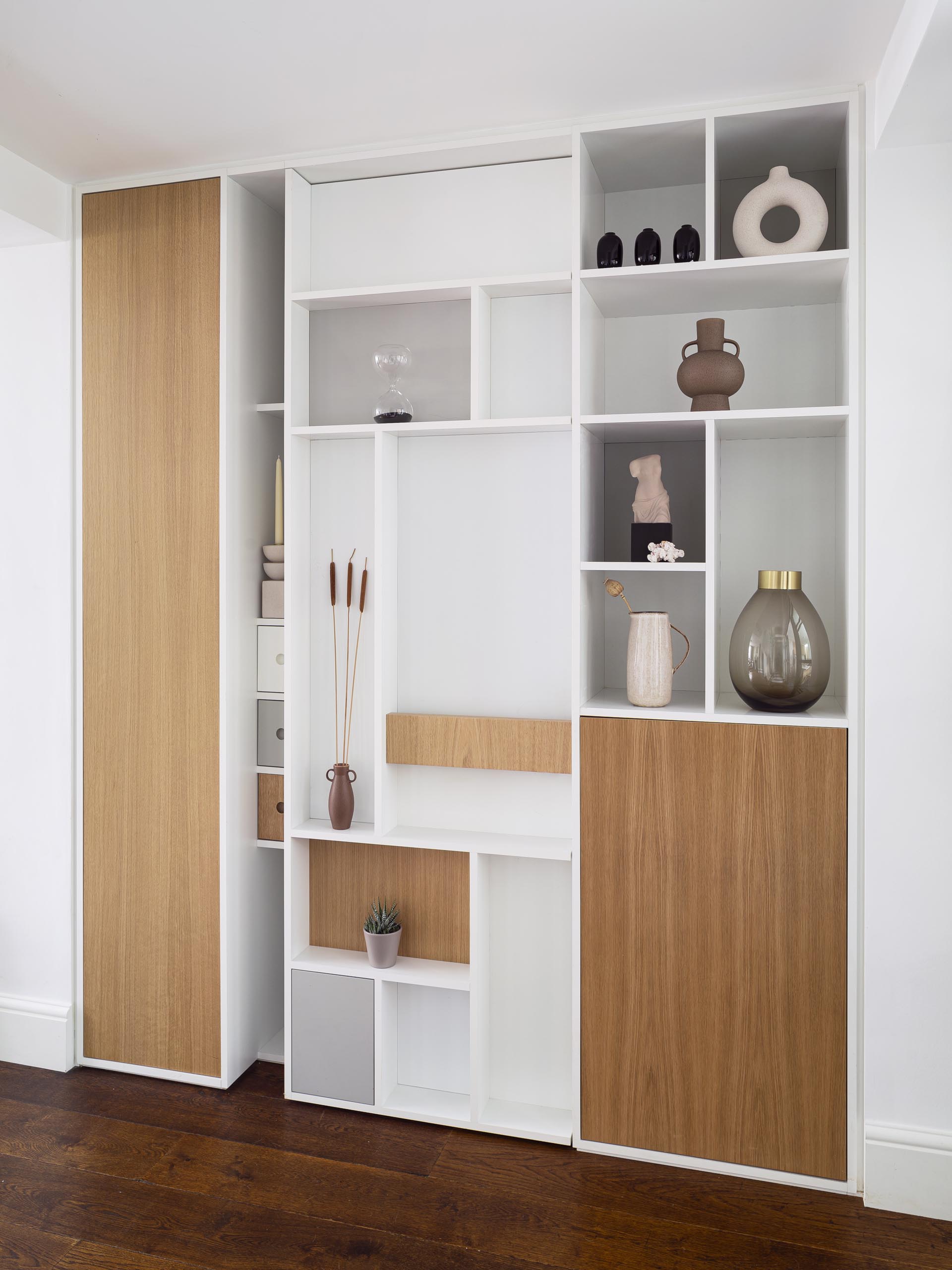 The pivoting door sits within the surrounding shelves, has a simple wood handle that matches the other wood details, and swings open to reveal the bathroom.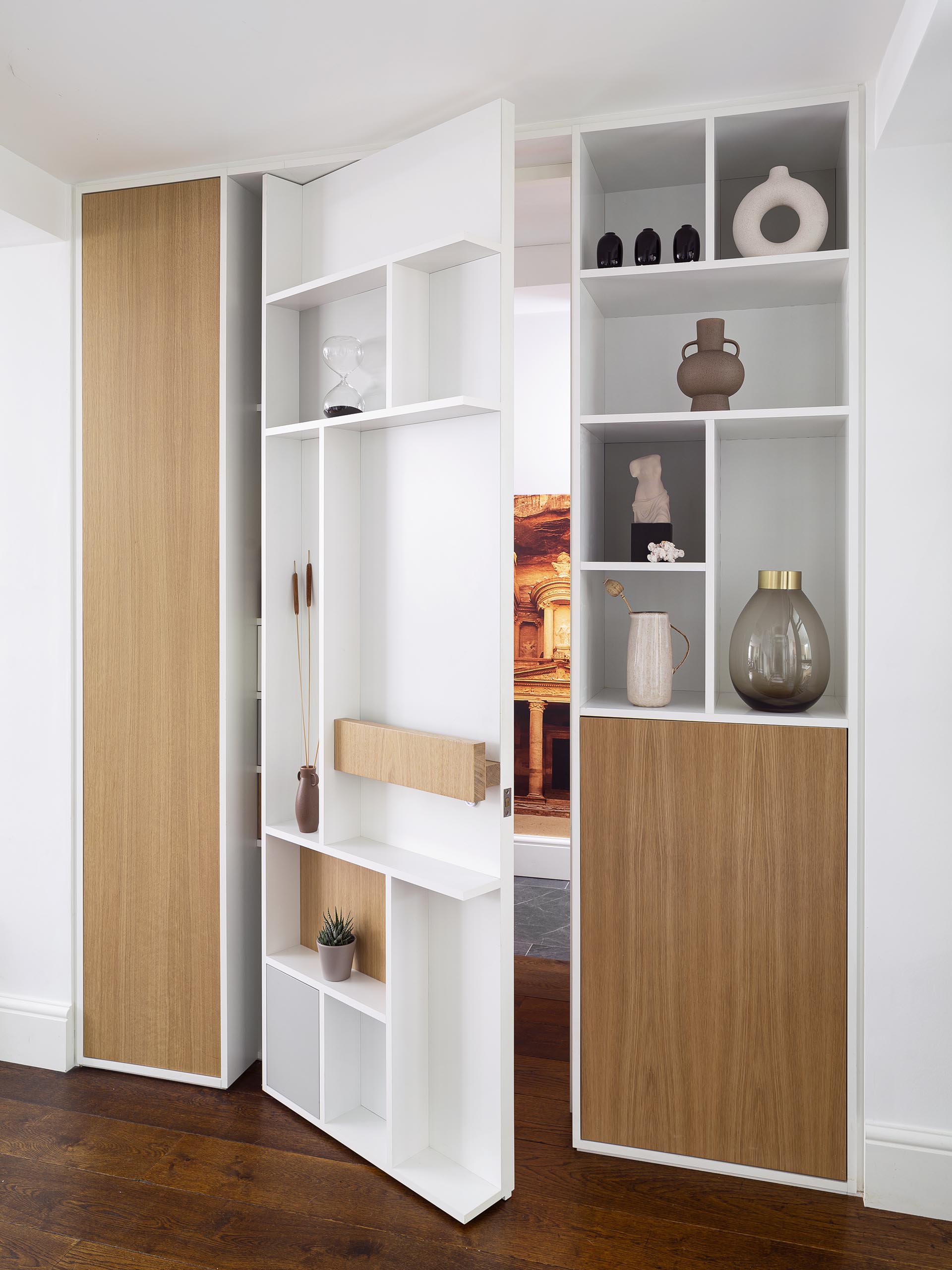 Keep scrolling if you're interested in seeing what the rest of the home looked like before the renovation…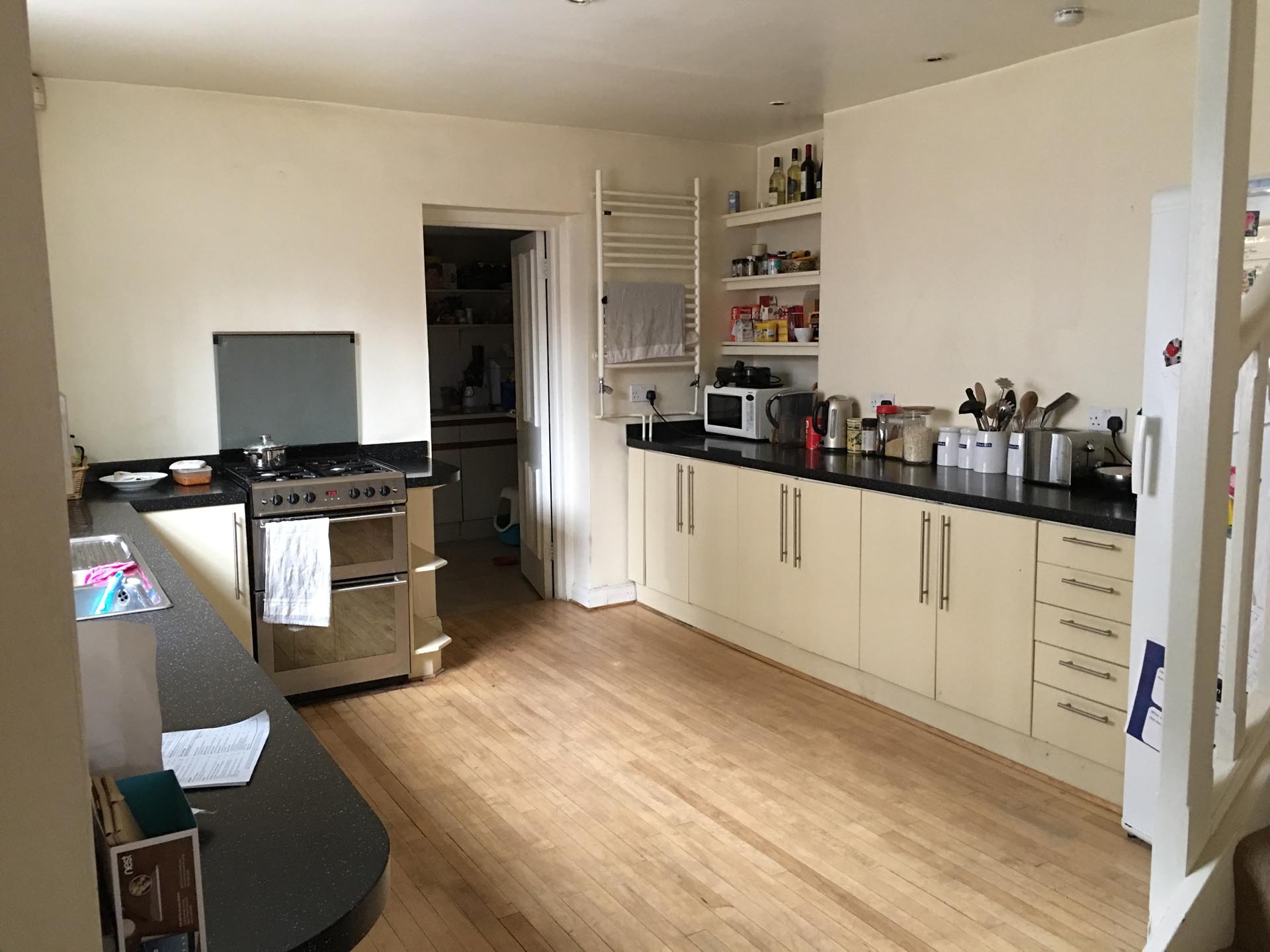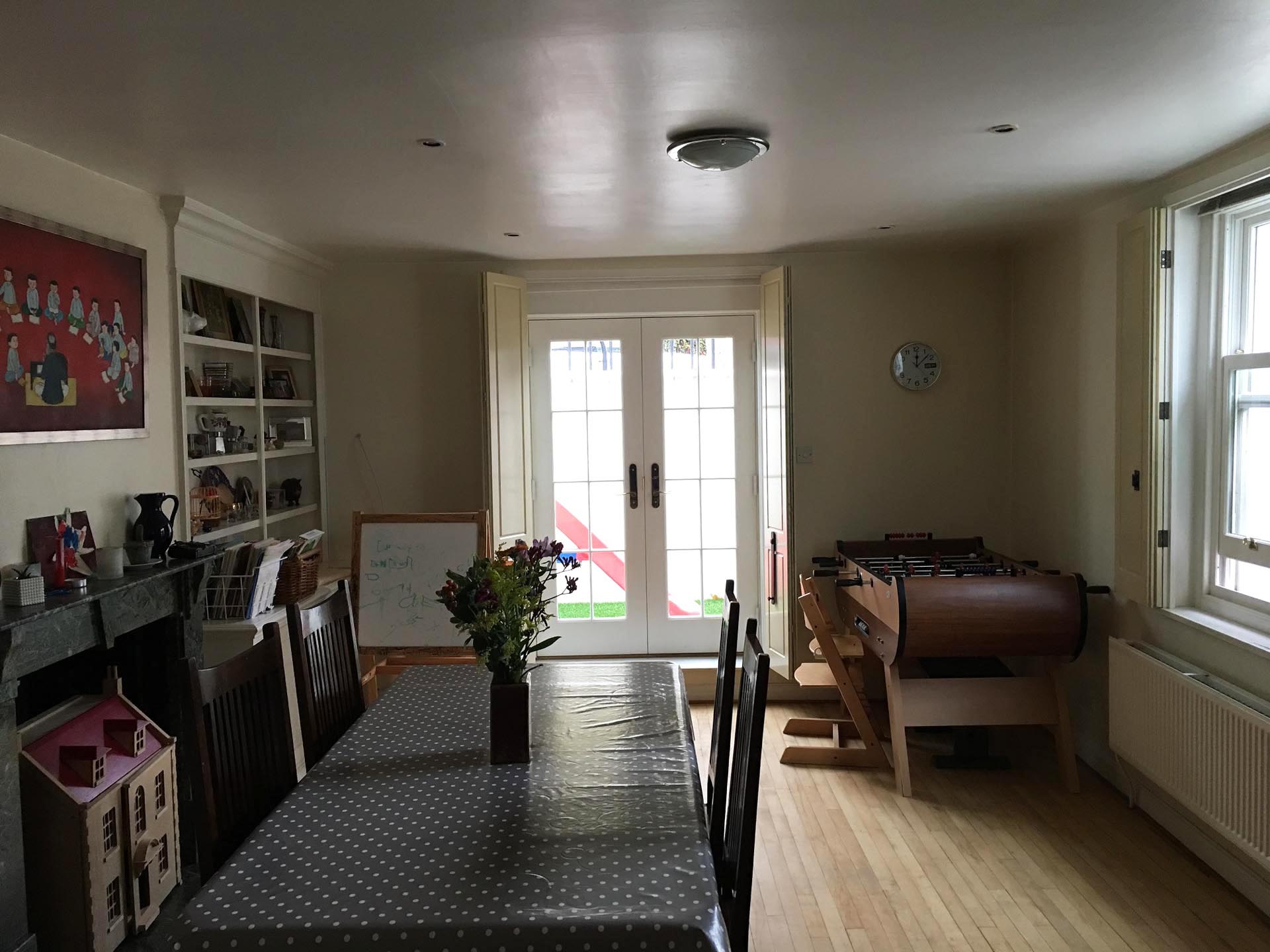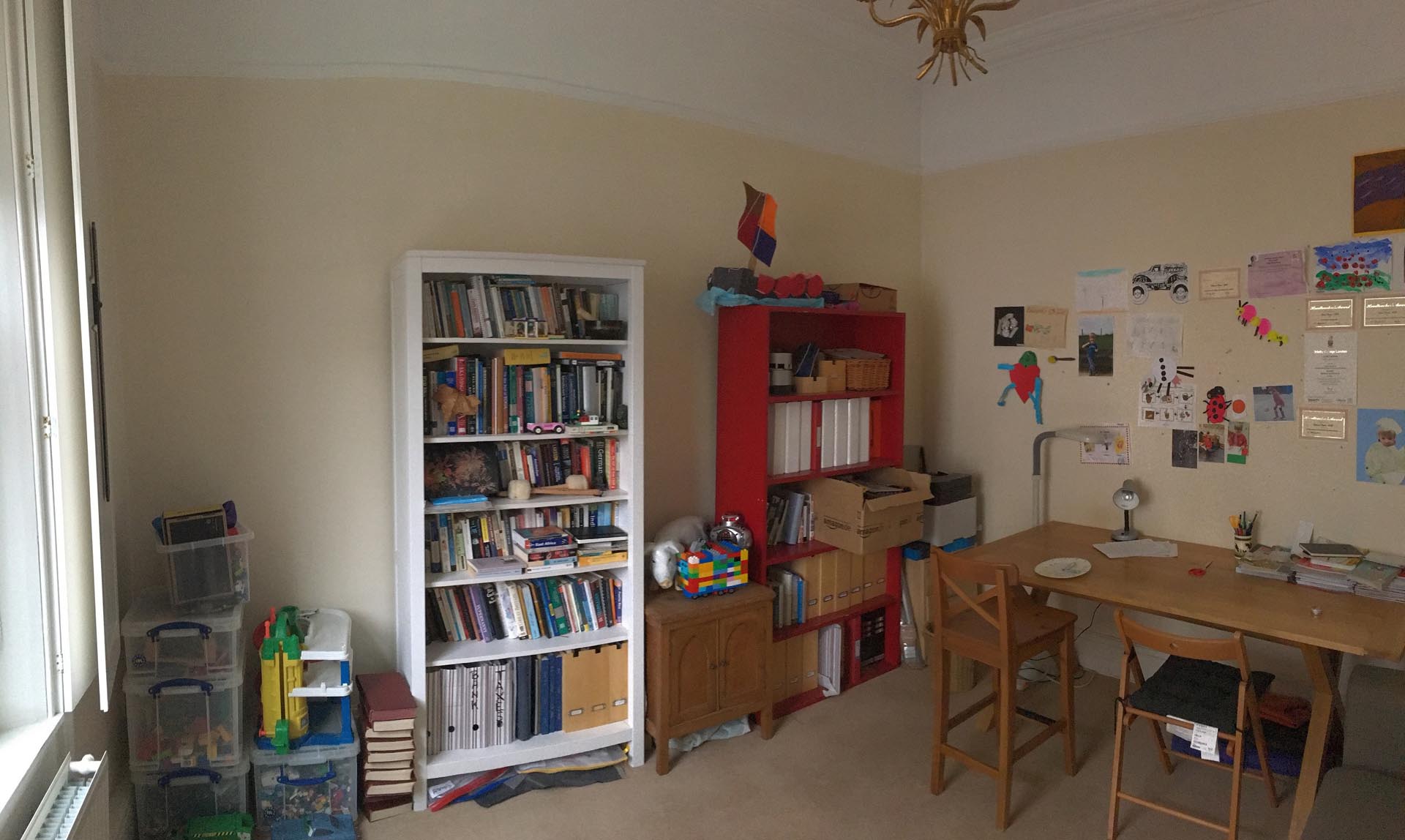 The remodeled home includes an updated interior with design choices inspired by the early Victorian era, however, it's been bought up to modern-day standards.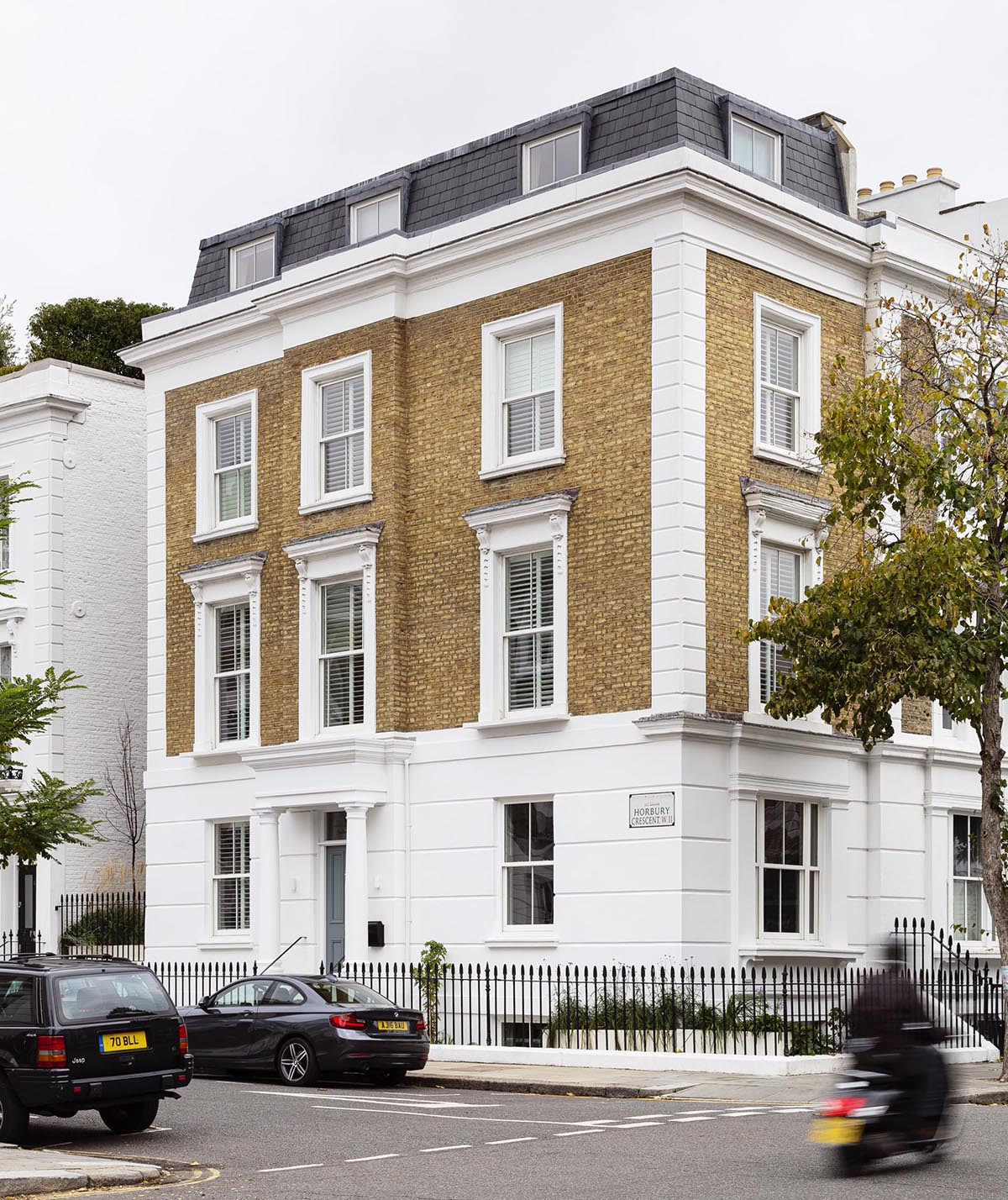 Throughout the home, different shades of blue and green paint by Farrow & Ball, and hidden lighting were included to create a calm and inviting interior, while an outdoor patio includes a custom built-in bench.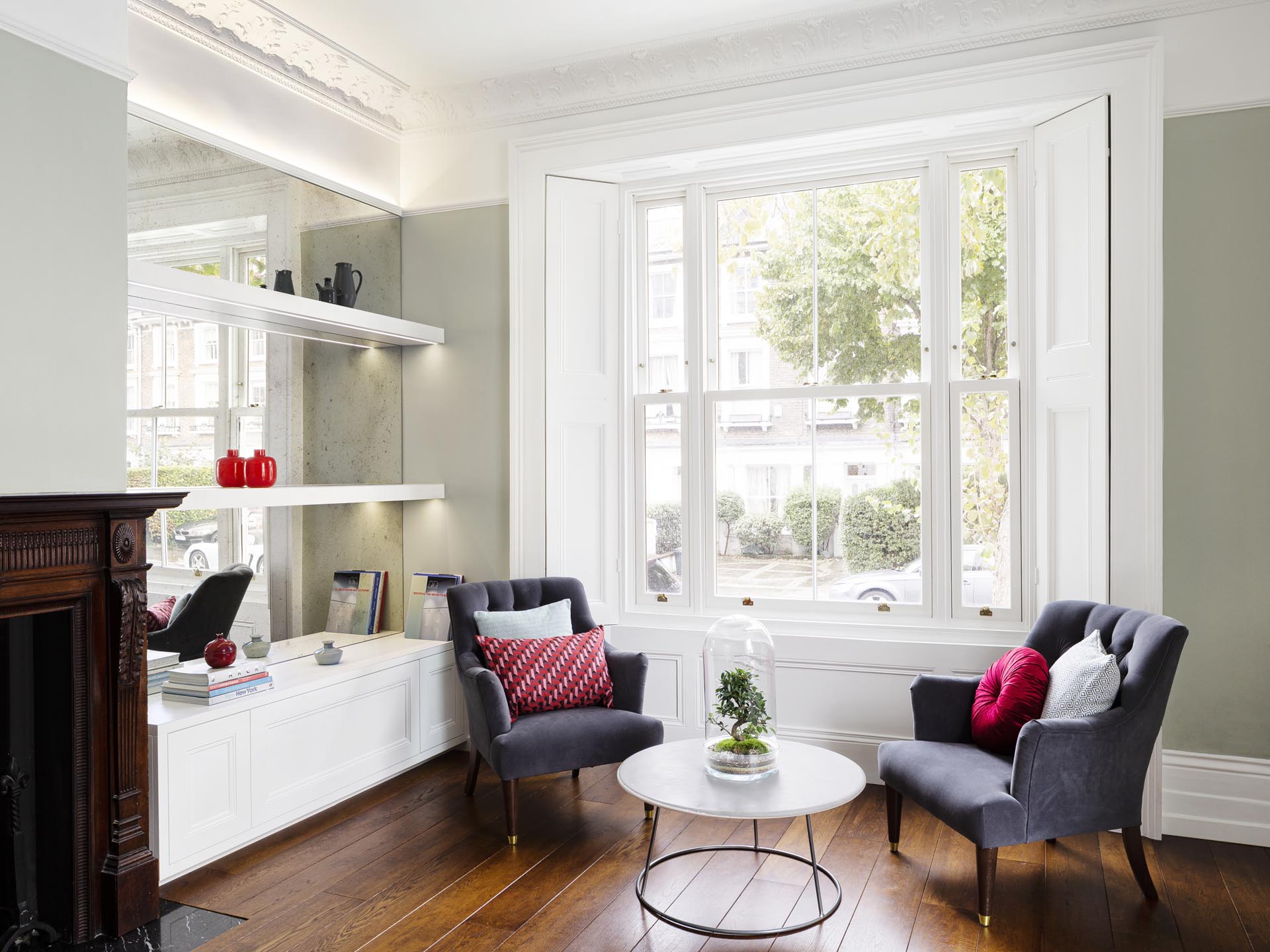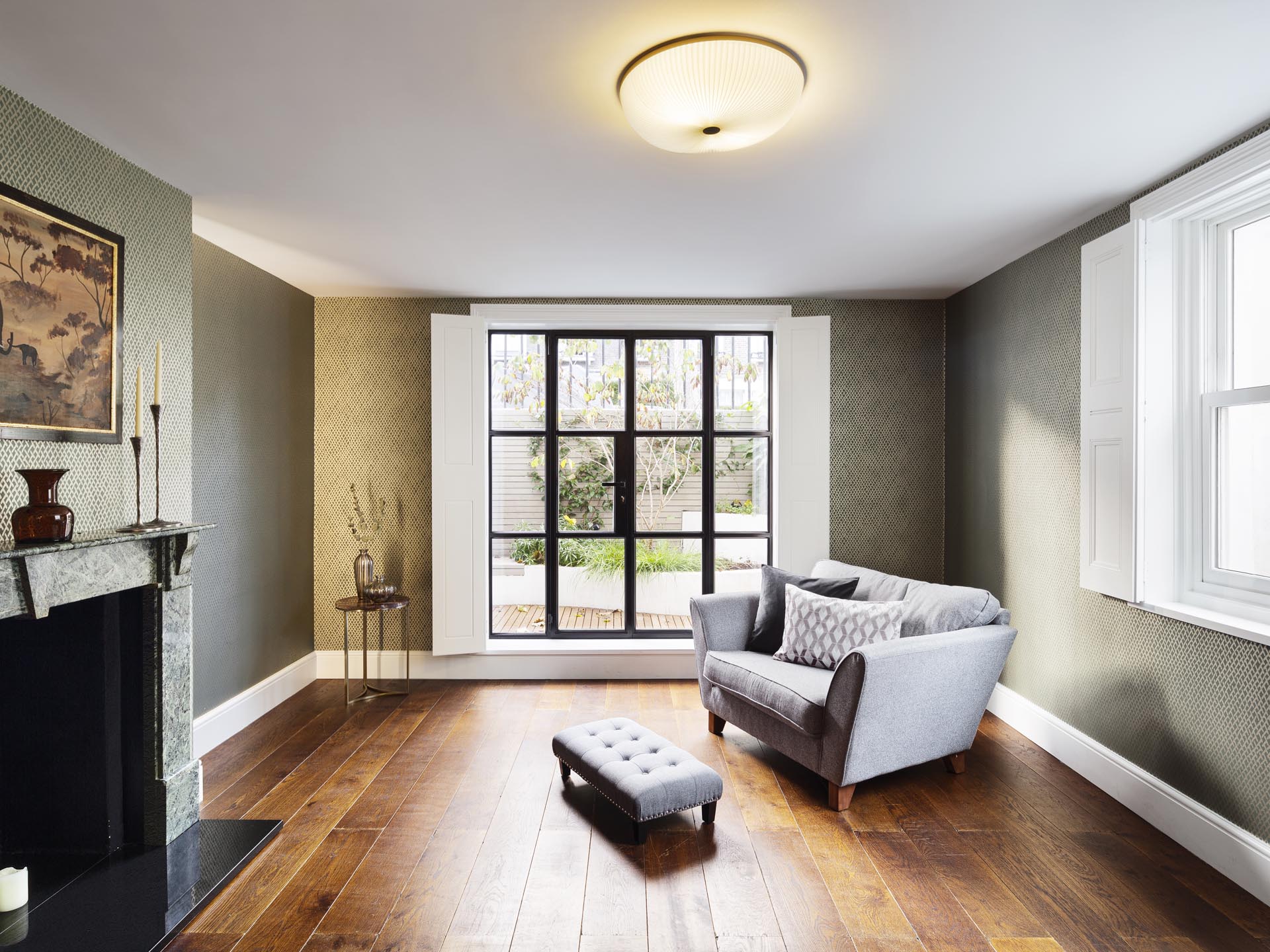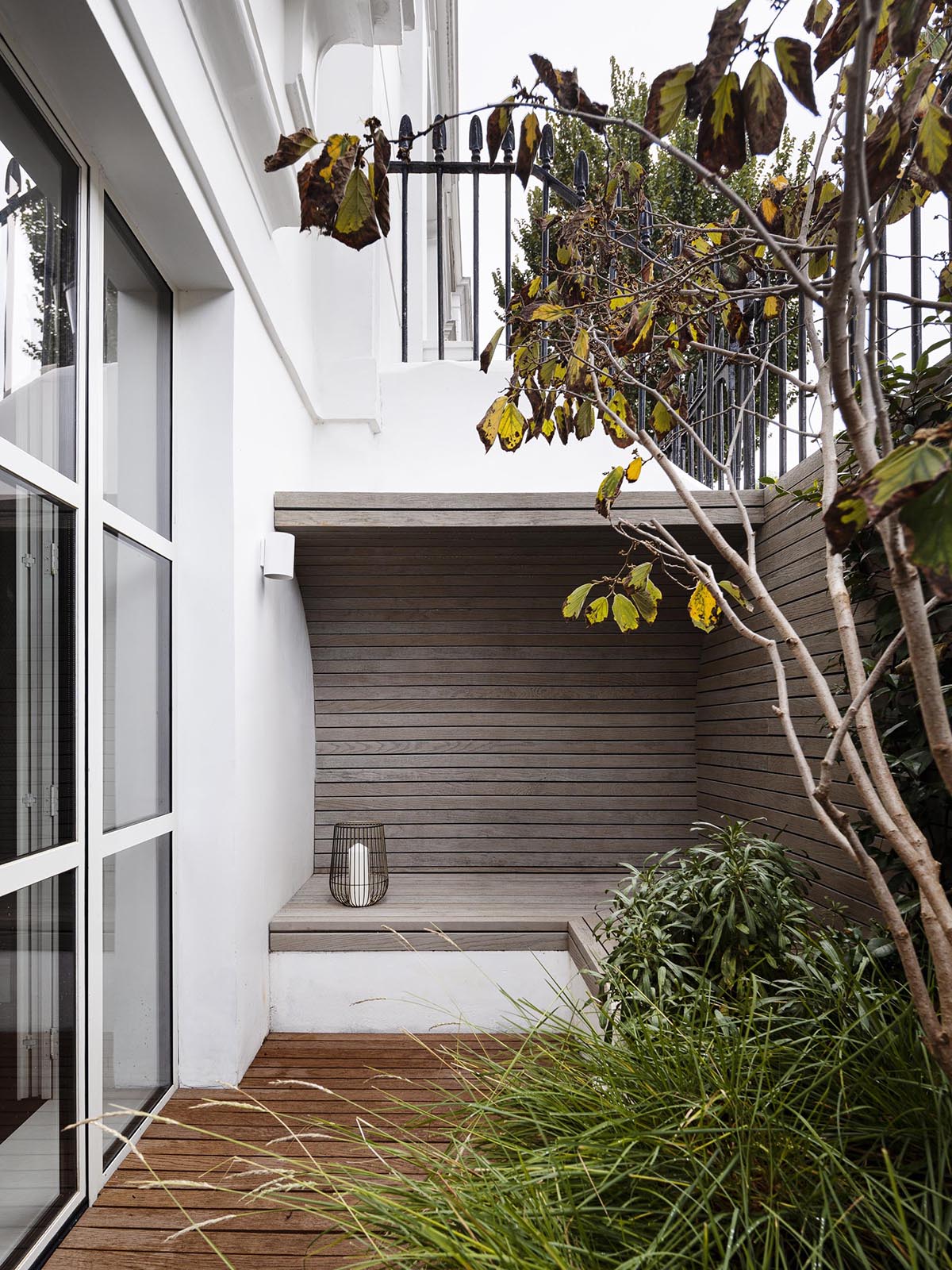 The kitchen was completely redesigned with light wood cabinets and a large skylight, bringing more natural light into the space. Opposite the kitchen is a built-in bench below the window.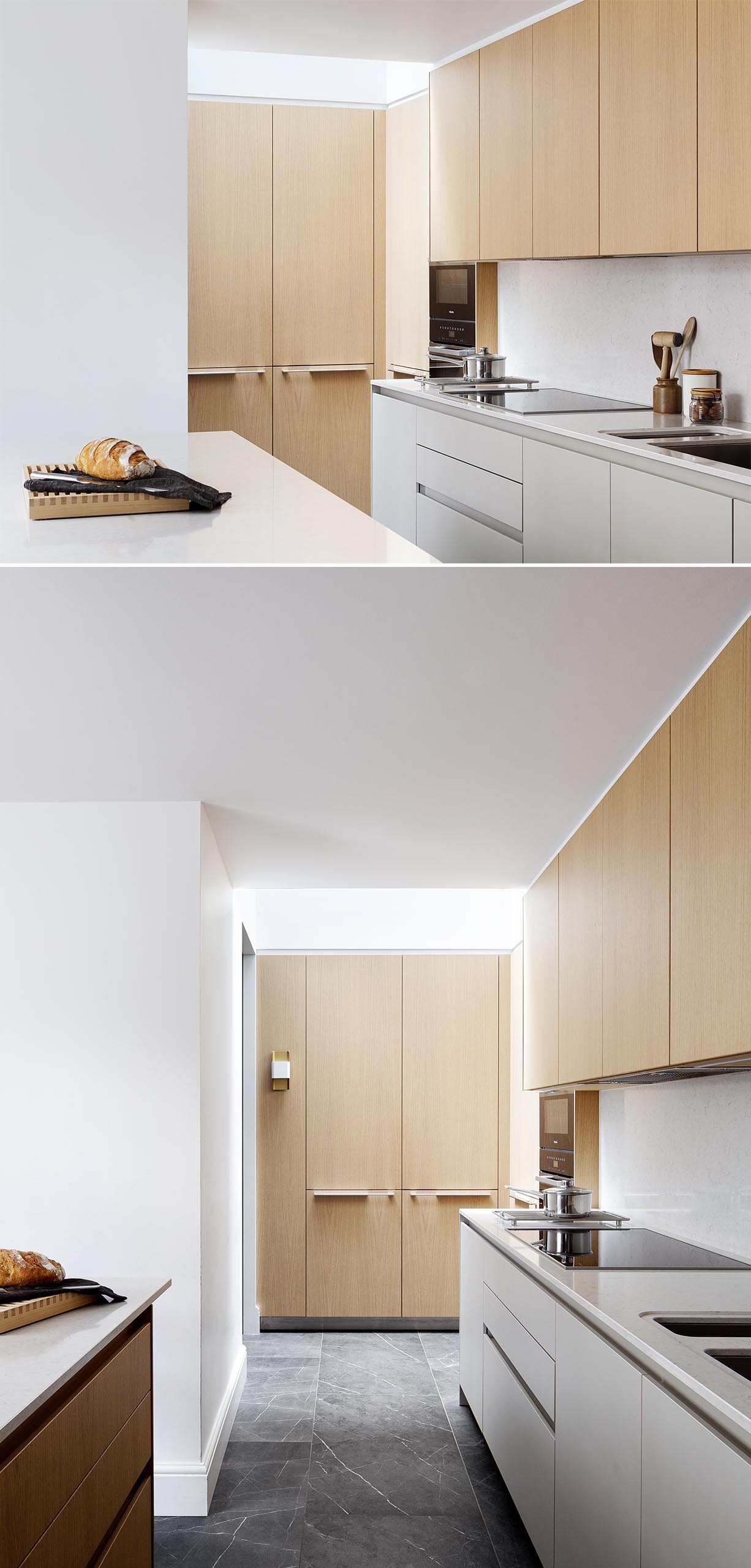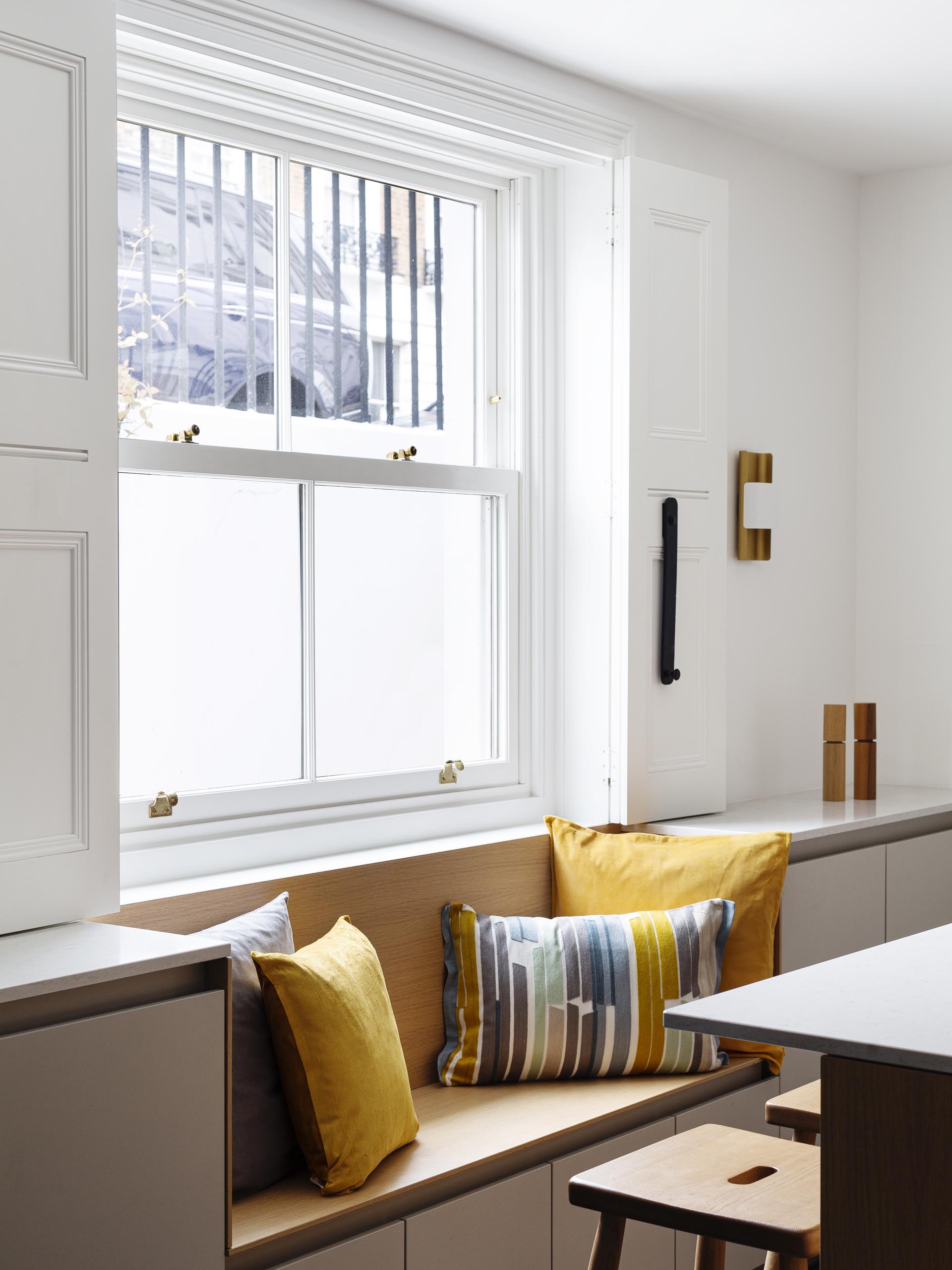 A previous guest room was transformed into an office with a library, that also has a ladder for reaching the high shelves.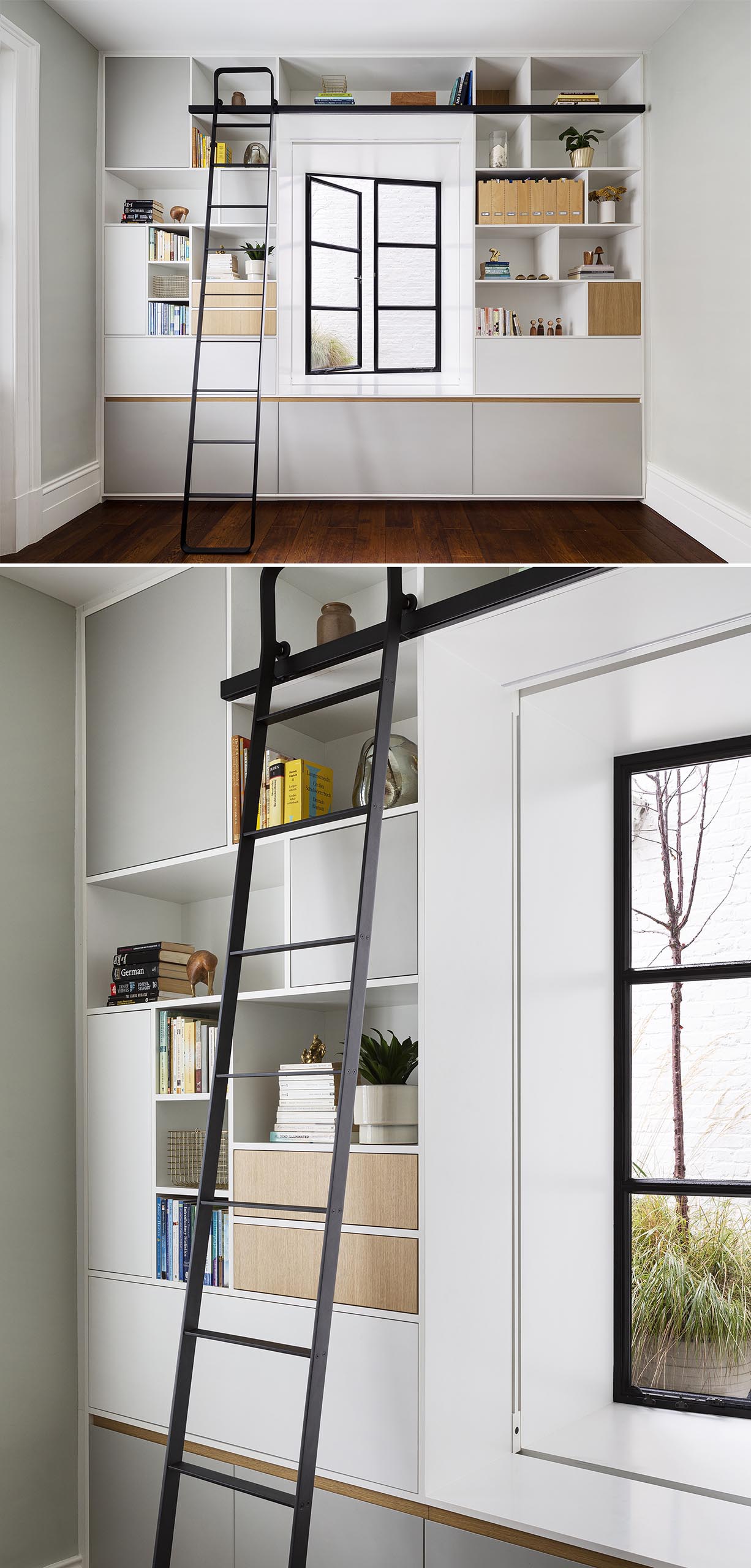 In the bedrooms, traditional elements have been paired with modern touches, like light fixtures and furniture.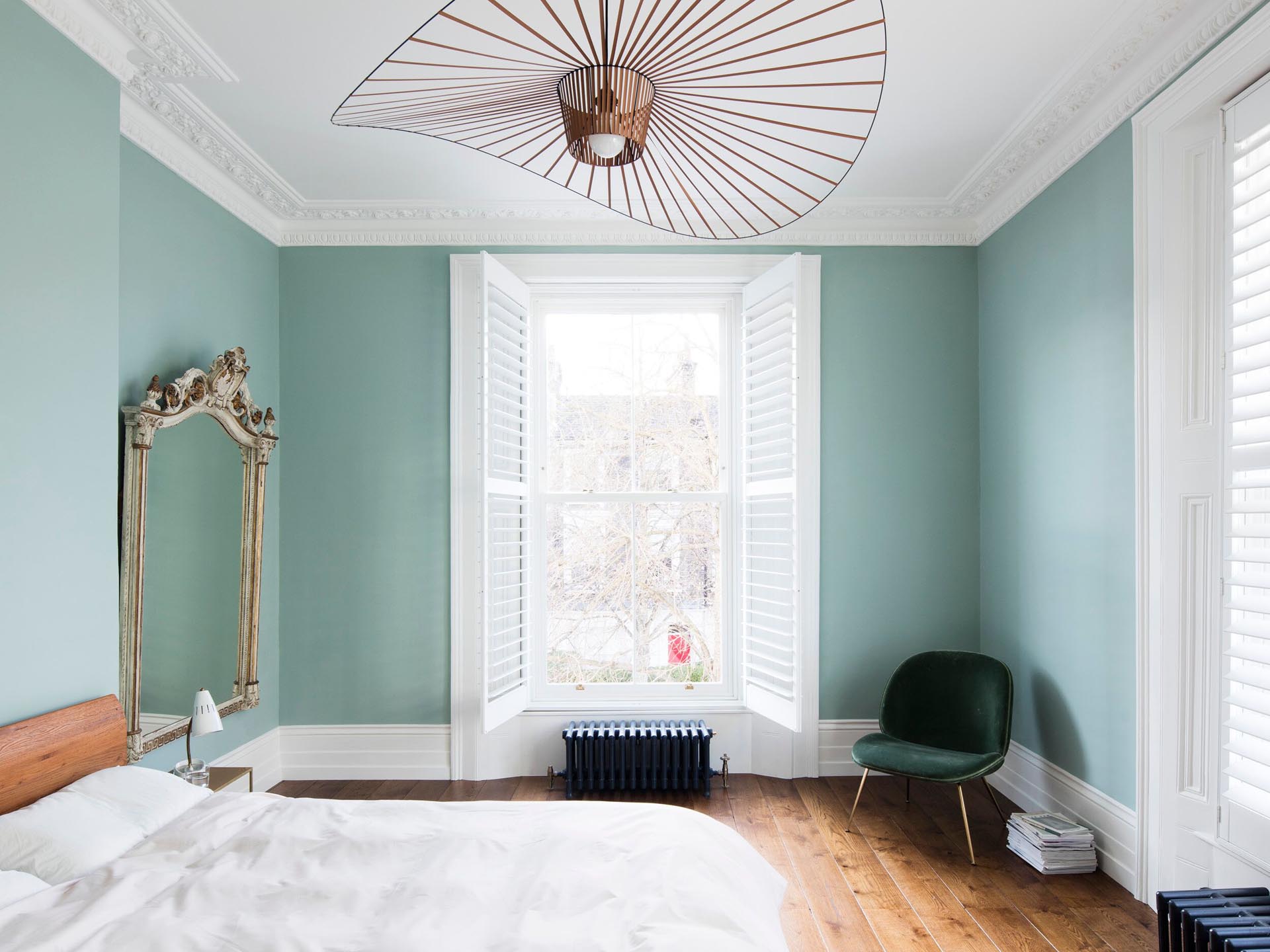 In the main bathroom, the floor has been raised and is now home to a freestanding bathtub and a shower with a black framed door. The main bedroom suite also includes a walk-in closet with mirror front cabinets and a wall mirror that reflects the natural light from the windows.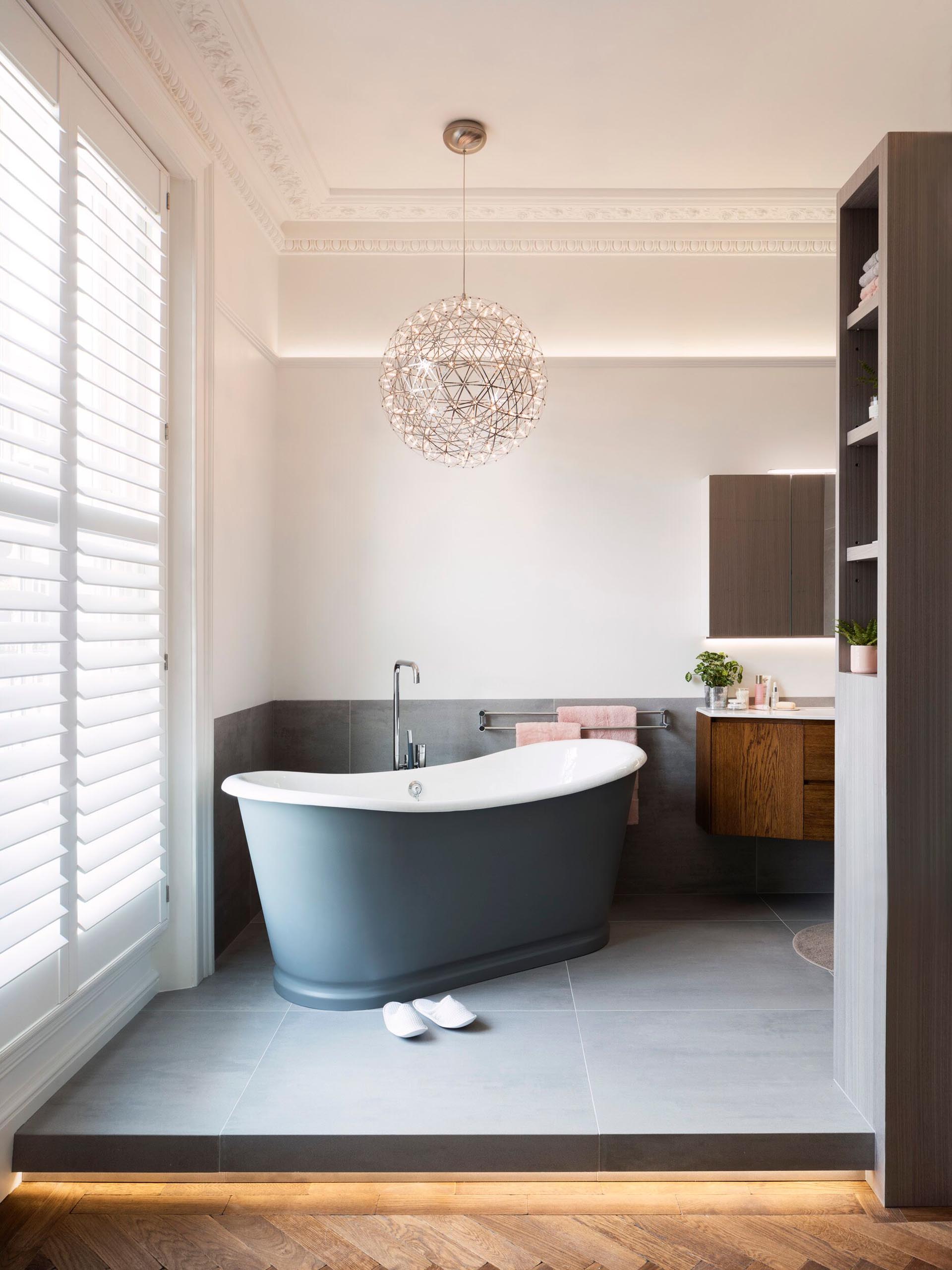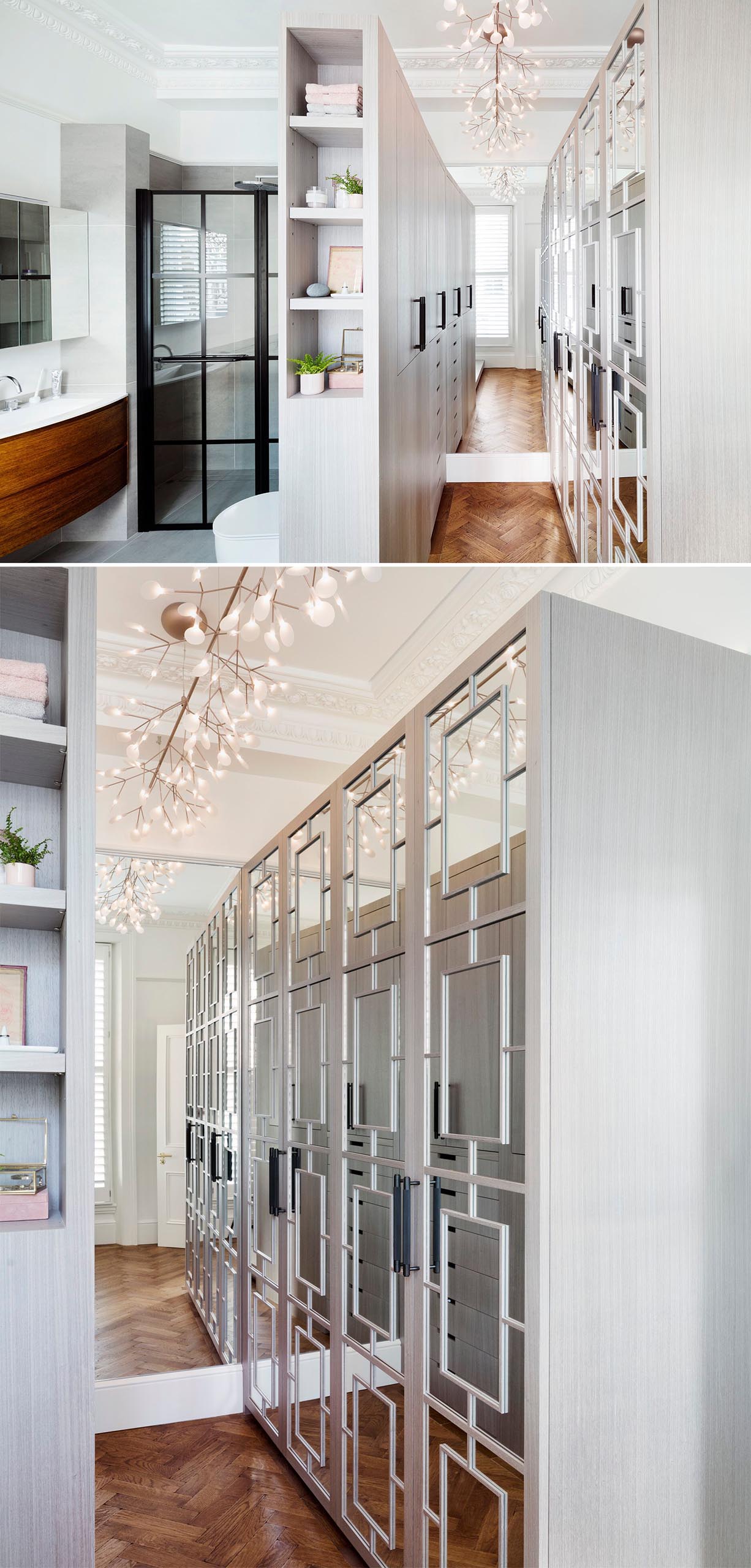 In the kid's bedroom, bright blue walls create a colorful backdrop for white bunk beds, shelving, and a small desk.