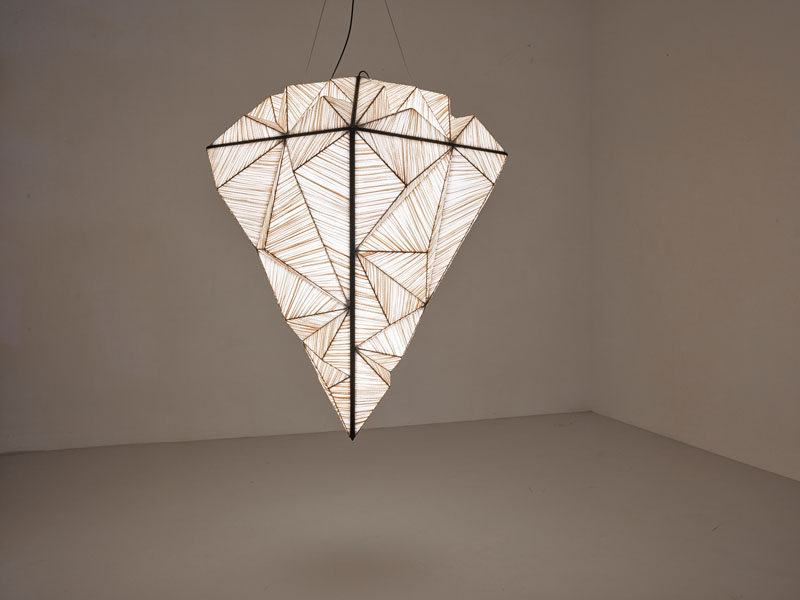 Photography by Albi Serfaty
Aqua Creations, founded by photographer Albi Serfaty and artist Ayala Serfaty, have designed the Zooid Diamond pendant light.
As with their other lighting designs, they drew inspiration from organic shapes and forms found in nature, and as a result, the sculptural hanging pendant lamp looks like a precious gem that's just been mined from the earth.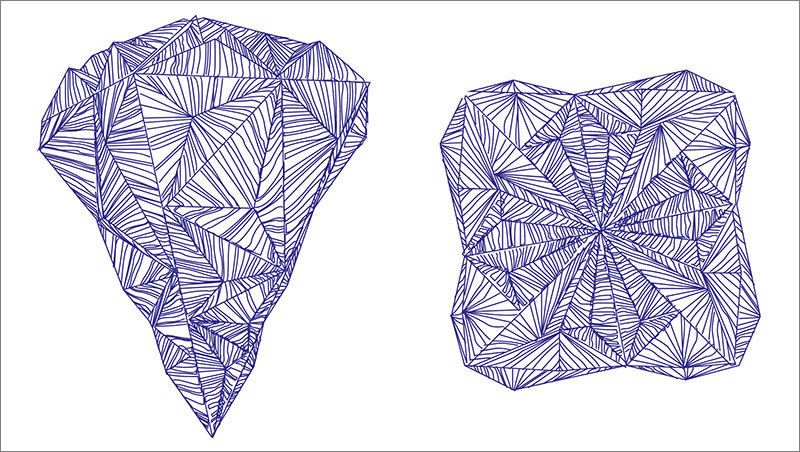 ---
The light is made from a frame with a white silk or polymer skin, which helps to perfectly distribute the light through its angular planes.
---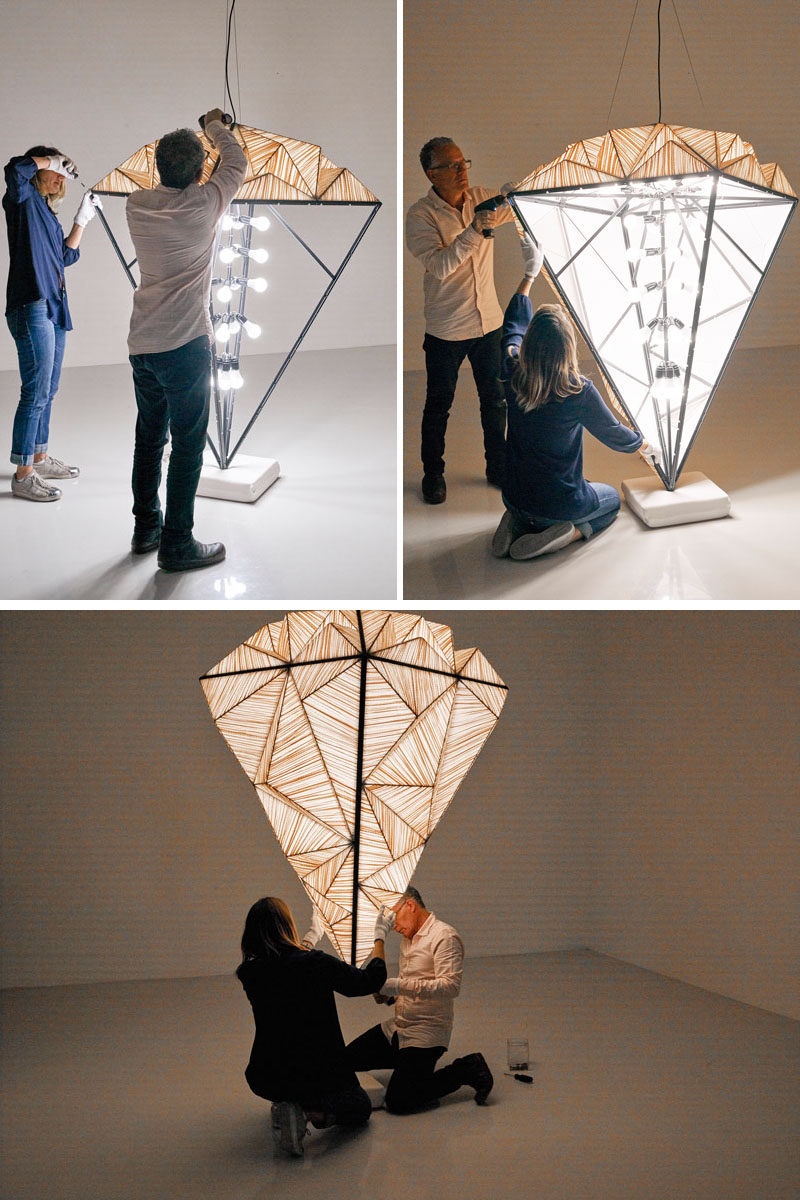 Photography by Albi Serfaty
---
The black design elements of the frame and silk skin help to highlight the gem-like shape of the light, which can also be custom-designed to suit any interior.
---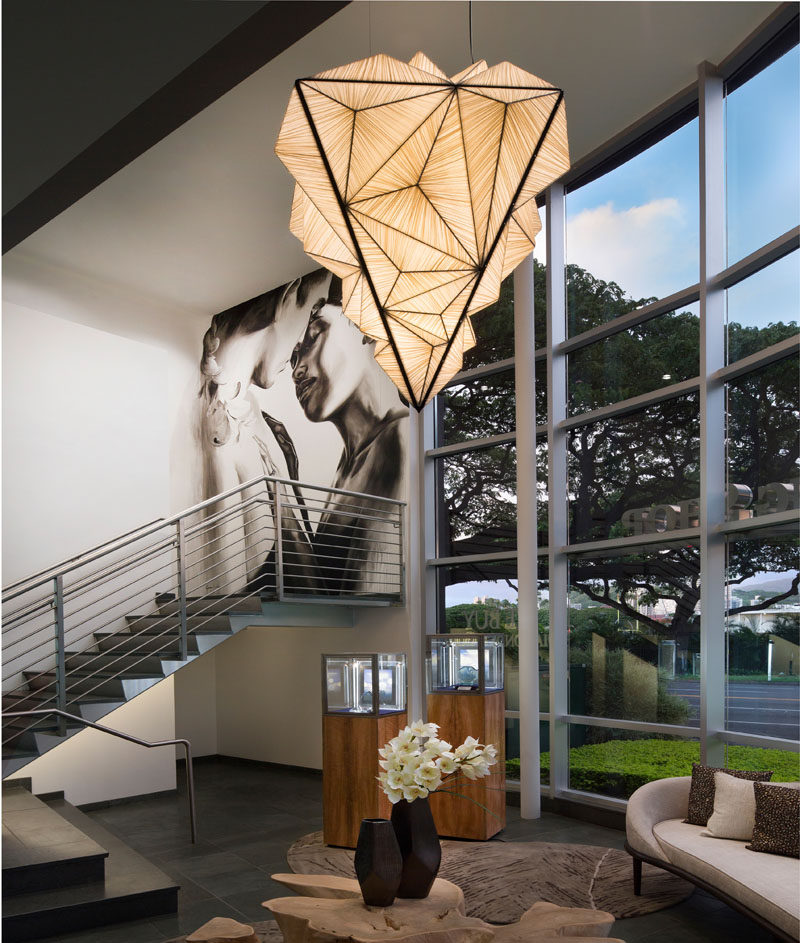 ---