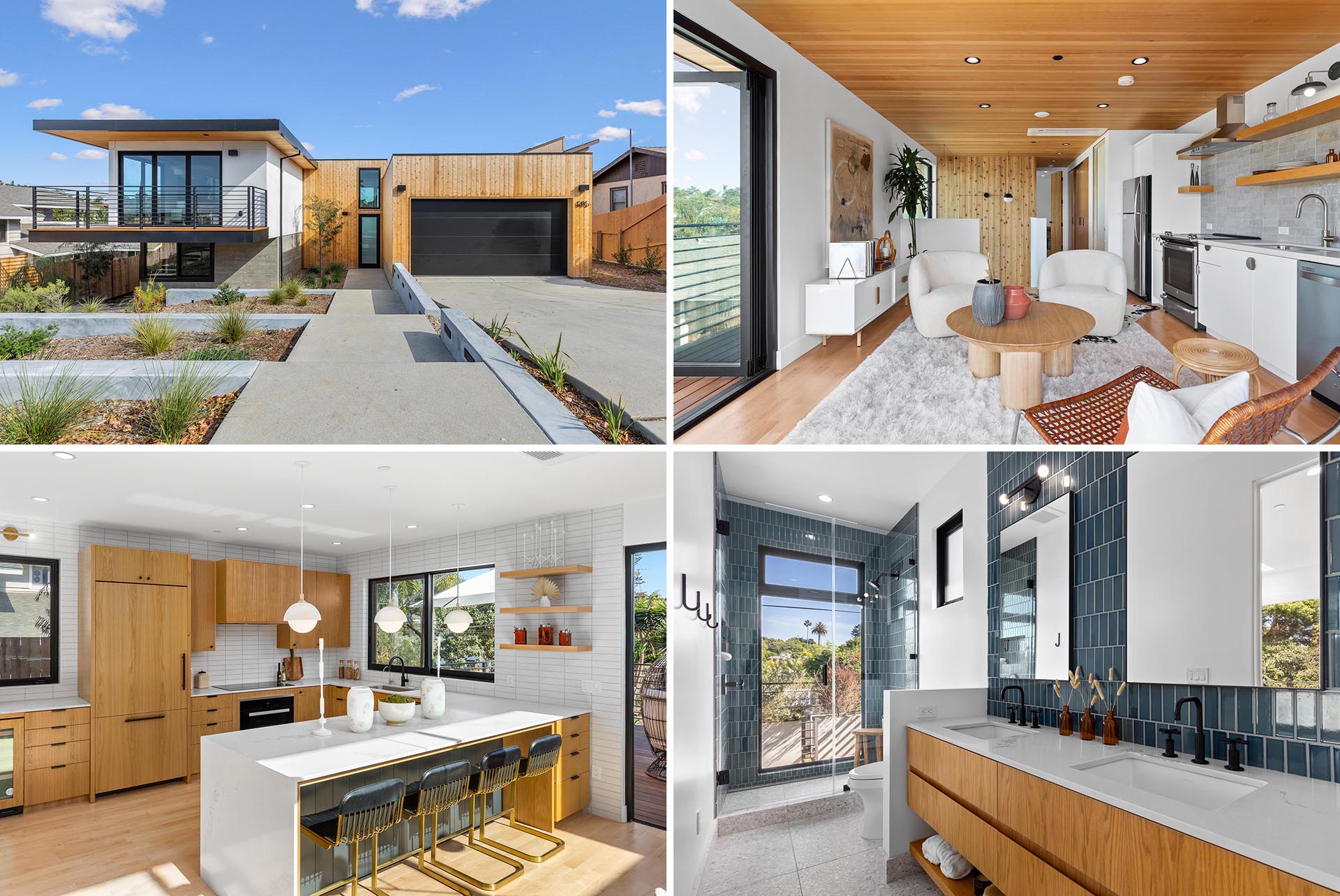 Architect Brett Farrow has completed a new modern home that's set on a sloping site in the Southern California coastal community of Encinitas.
The home, designed for a young family, also includes space that allows for long visits by relatives. Western red cedar has been used throughout the home to connect the interior and exterior spaces.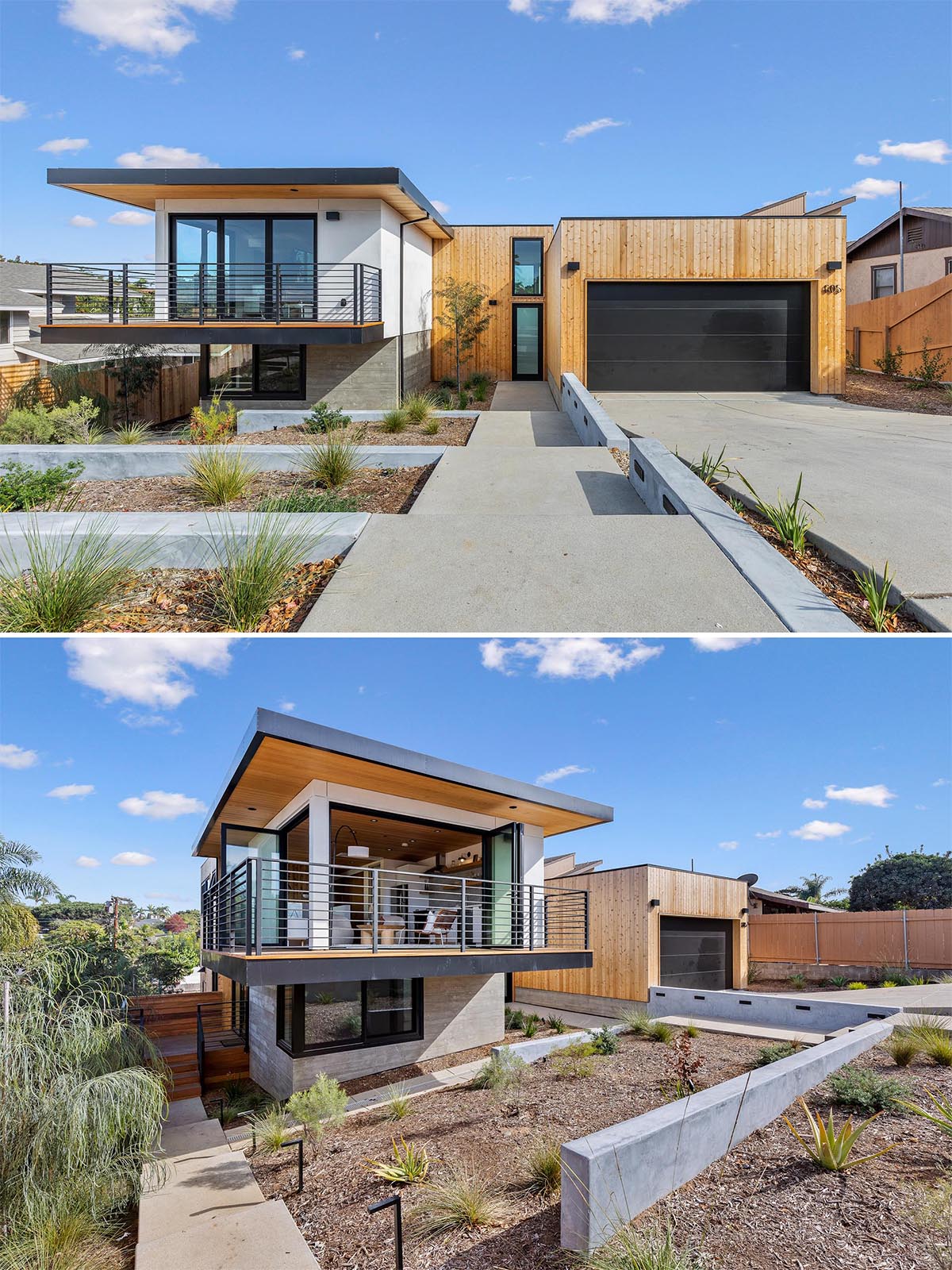 Inside, there are high ceilings and an open floor plan that includes the living room, dining area, and kitchen.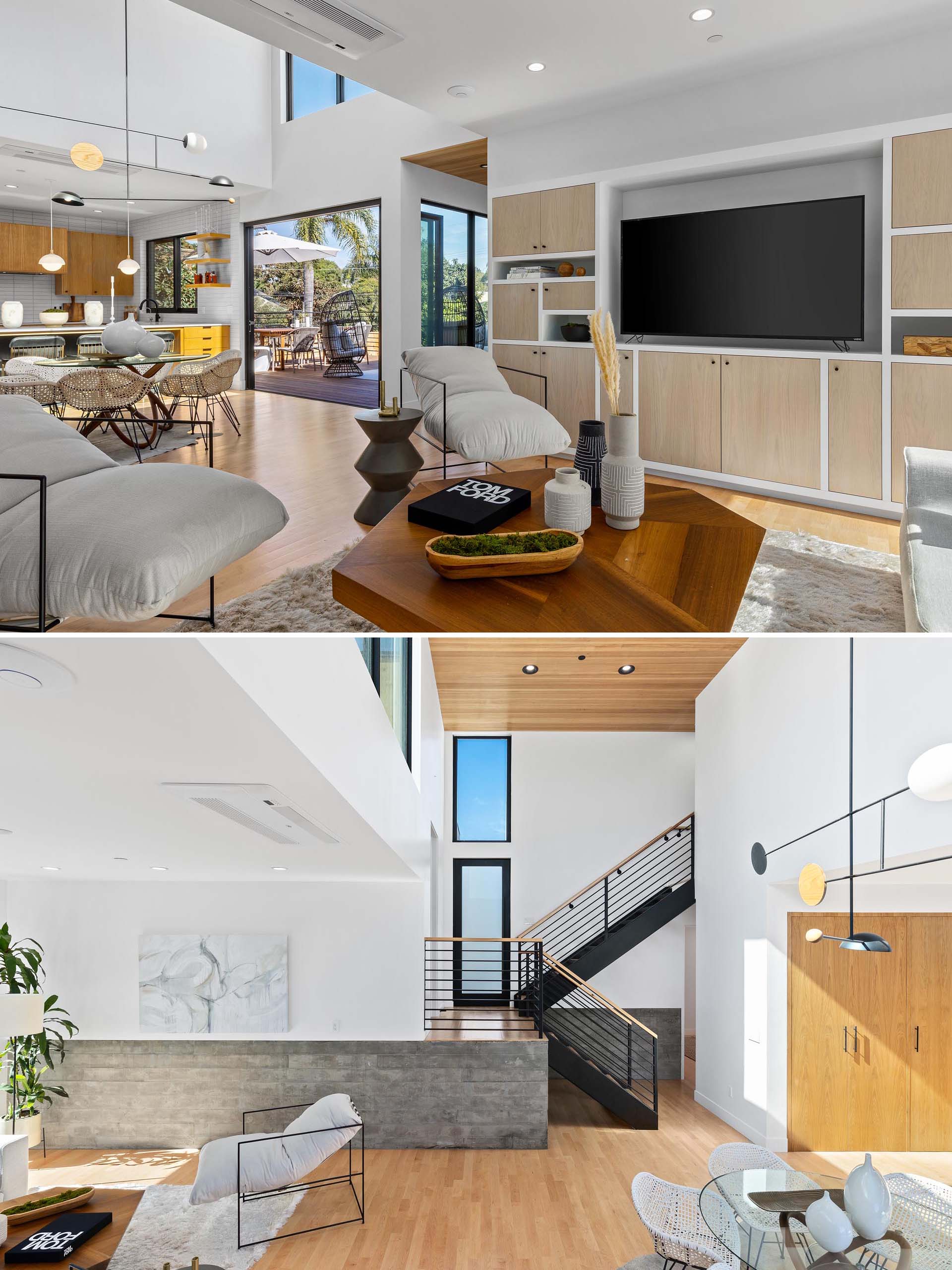 In the kitchen, wood cabinetry adds warmth to the interior, while the white countertops and tiles complement the white walls, and help to keep the interior bright.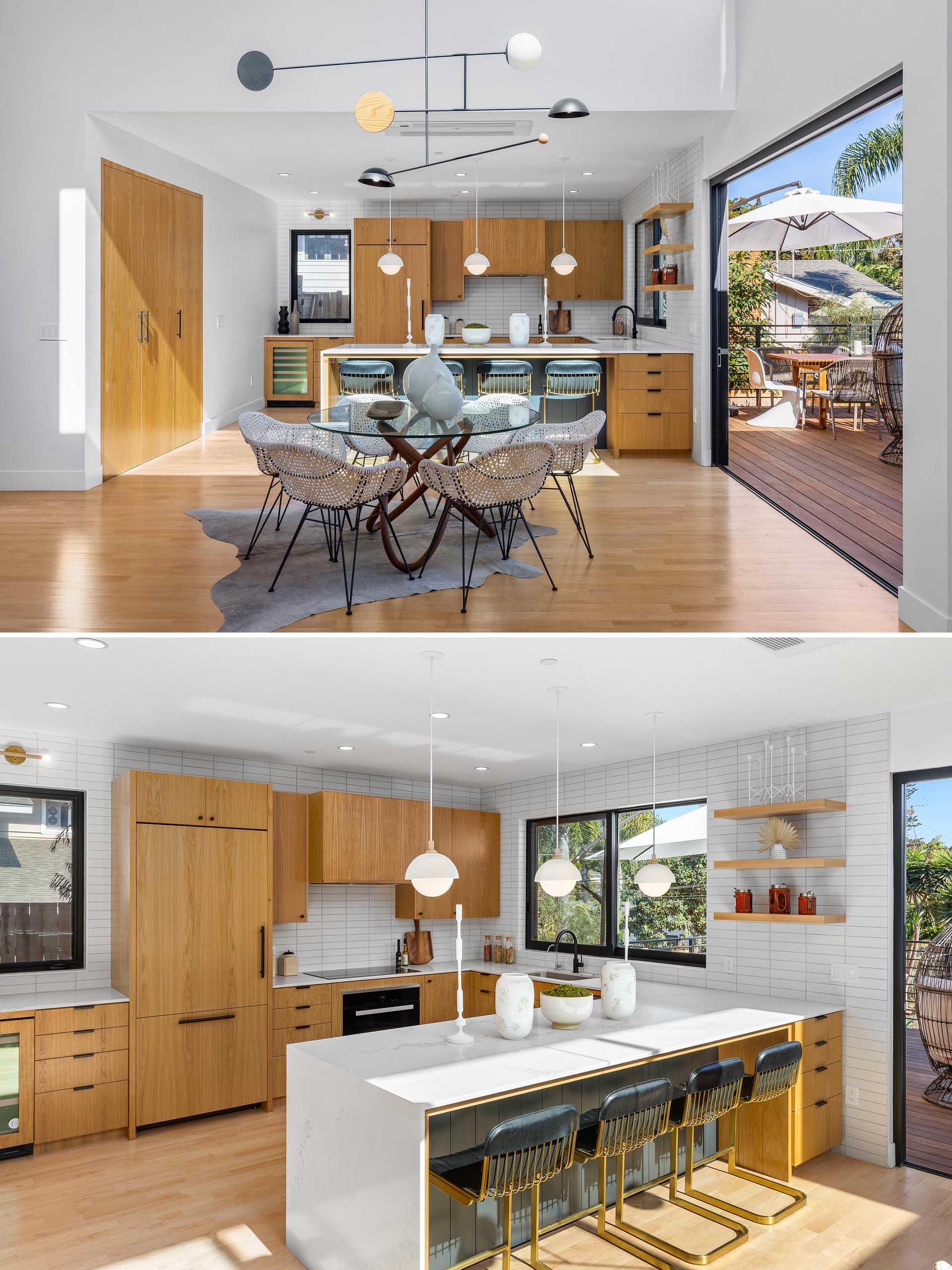 Sliding doors open up the interior to a deck that's furnished for outdoor dining and lounging.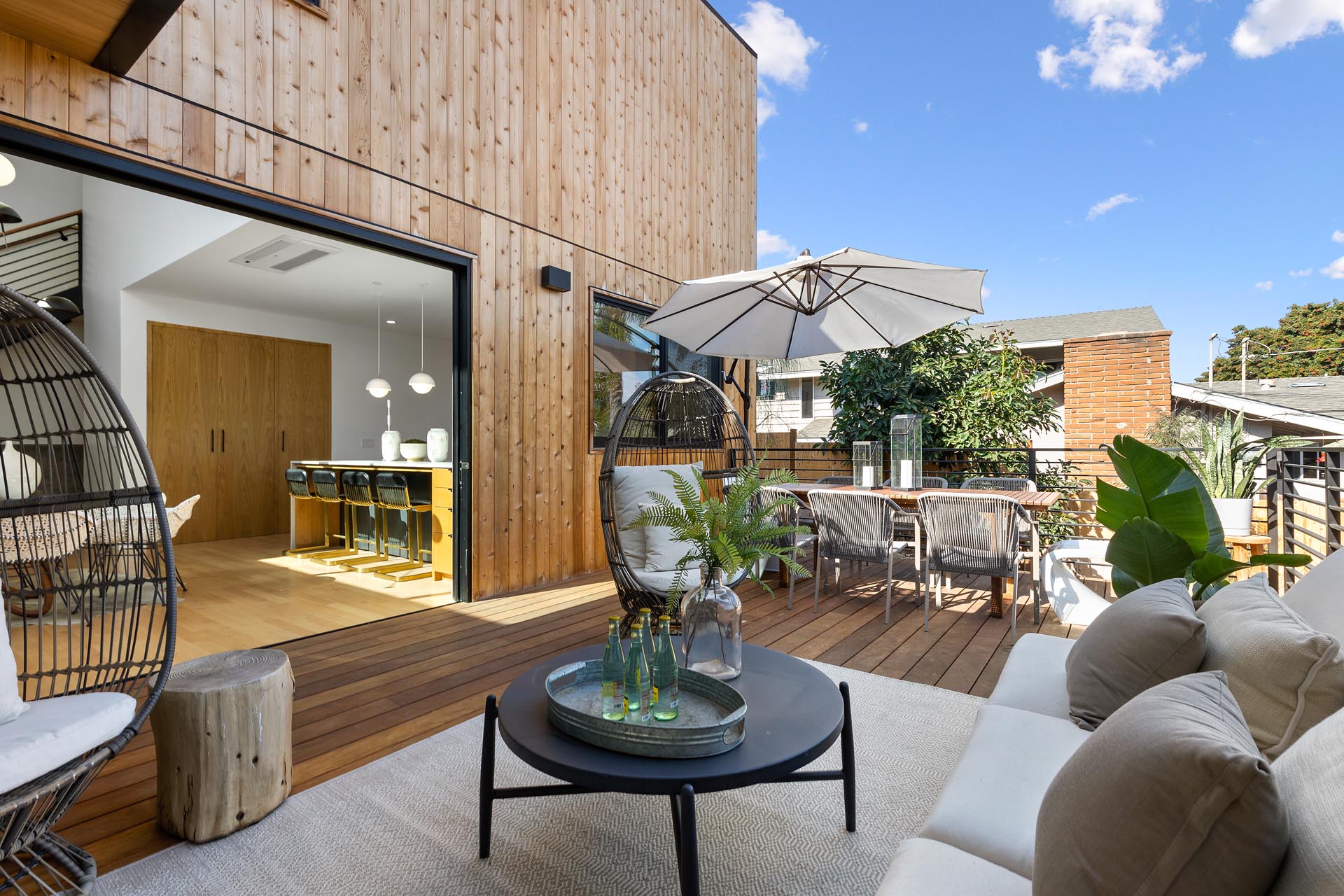 Back inside, we can see there's a bathroom that showcases blue tiles on the wall and in the shower, and a wood vanity with double sinks.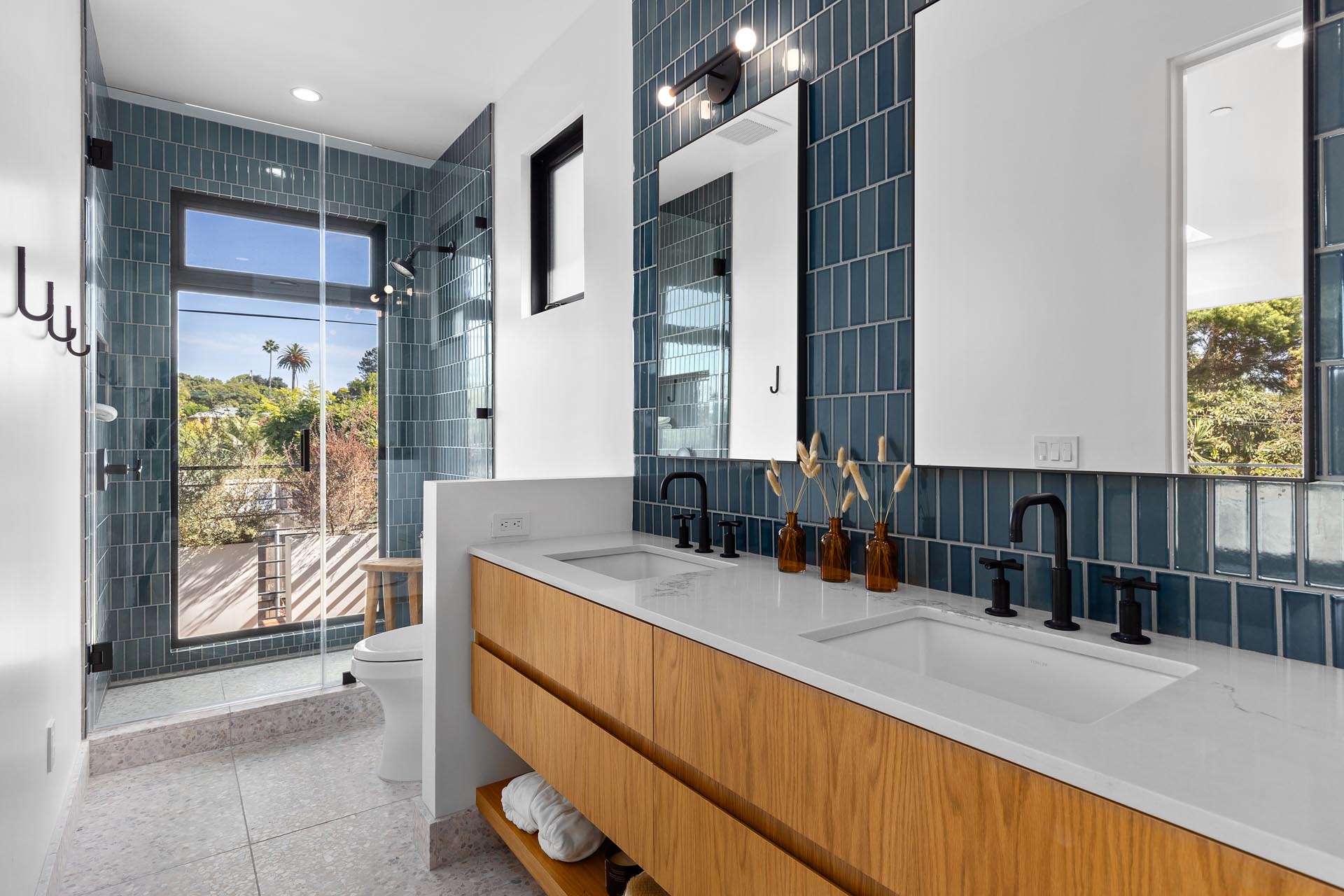 With its own kitchen and entry, guests and family can come and go from their own separate living space as they please while still being able to easily and quickly re-connect with the family in the main residence through an interior stair.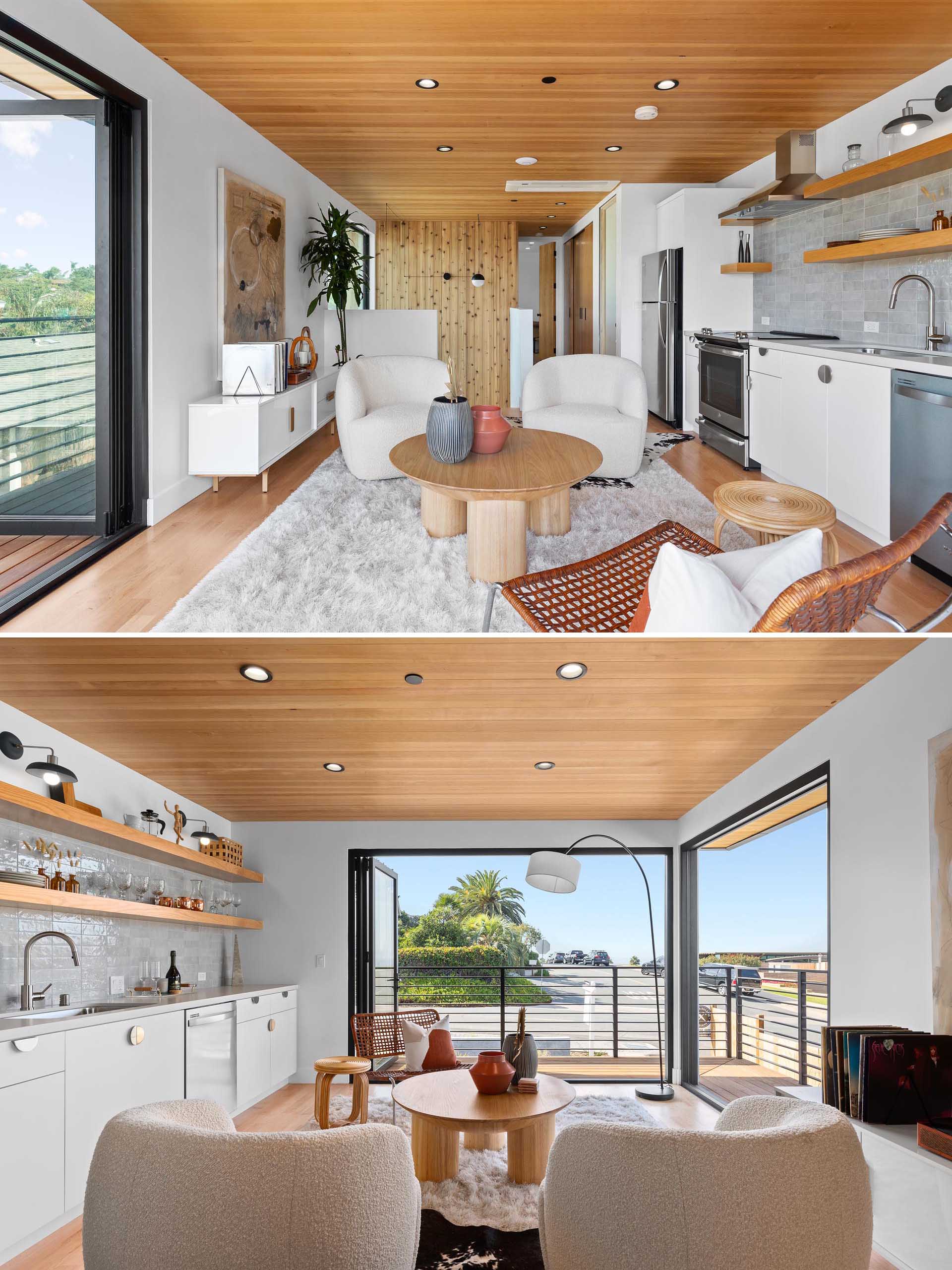 Here's a look at the floor plan that shows the location of the accessory dwelling unit (ADU).