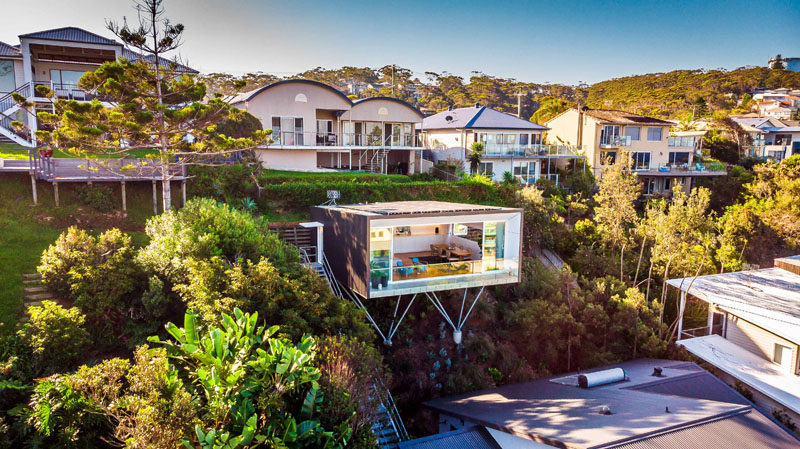 Matt Thitchener Architect has designed 'The Studio', a multi-functional studio space located behind his client's house in the coastal suburb of North Avoca, Australia.
The separate space is set on a heavily sloped block at the rear of the main property with limited site access via a small pathway.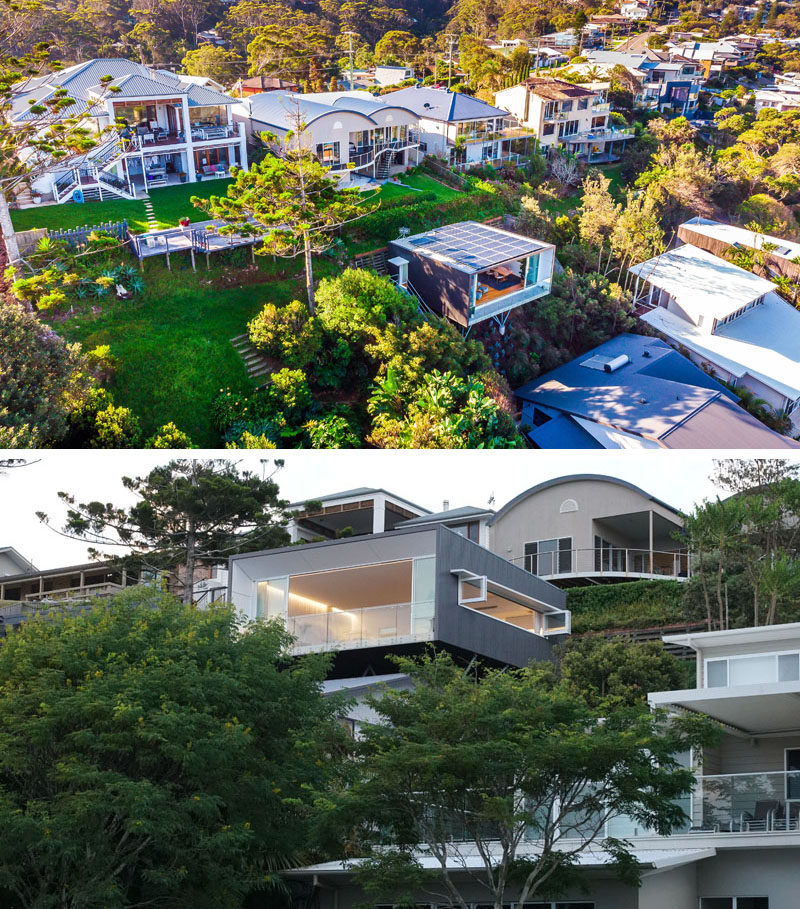 Top photo by Keith McInnes Photography | Bottom photo by by Matt Thitchener Photos
---
The structure rises up from two deep-set concrete piers with double clusters of steel piloti, which support the building at the front, while the rear rests on top of a suspended off-form tie beam.
---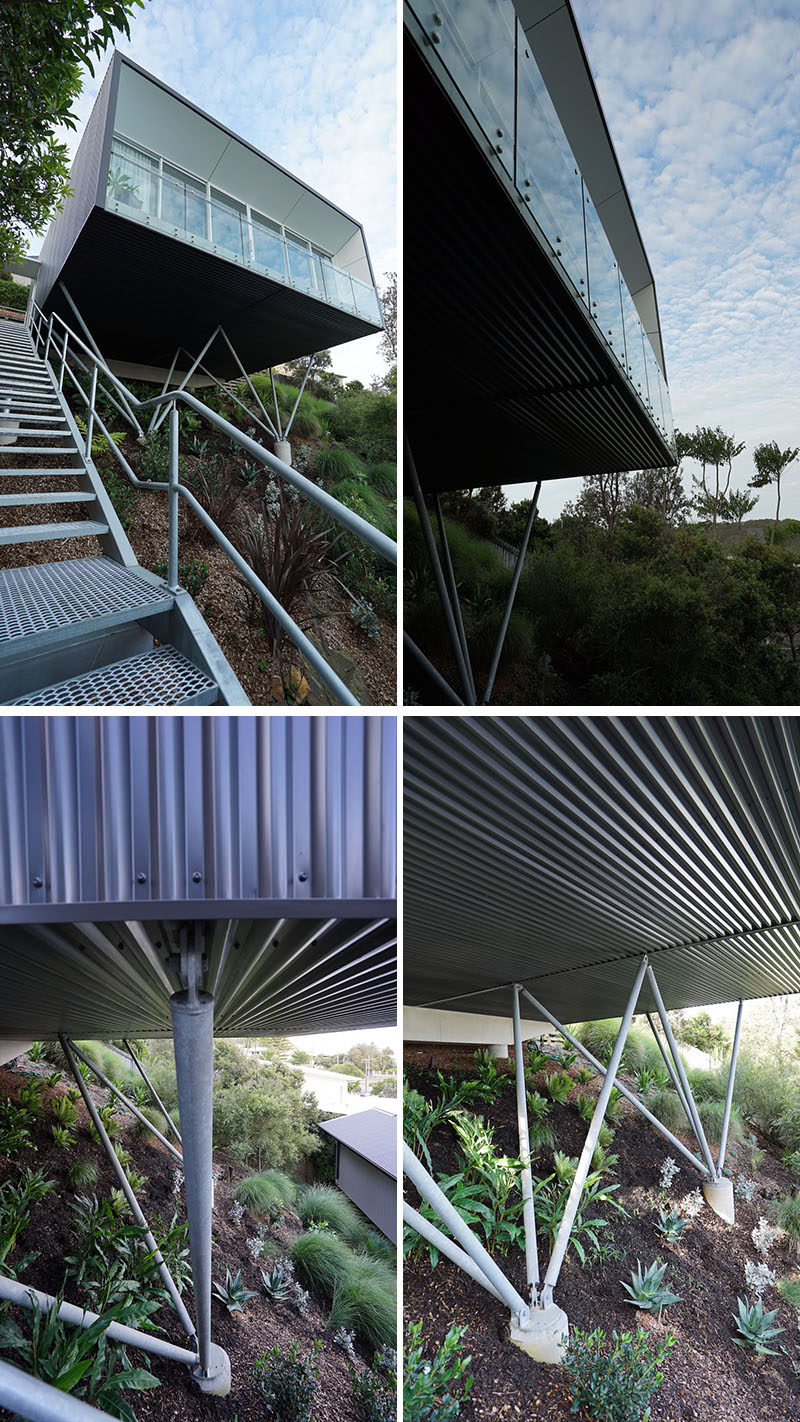 Photography by Matt Thitchener Photos
---
Access to the studio is by way of an industrial galvanized steel set of stairs, which as a visitor climbs, they can see the details of the structure and the Colorbond Spandek cladding.
---
Photography by Matt Thitchener Photos
---
Inside, the multi-function studio space is one large room, that takes full advantage of the sweeping 180-degree views of the ocean and surrounding headlands.
---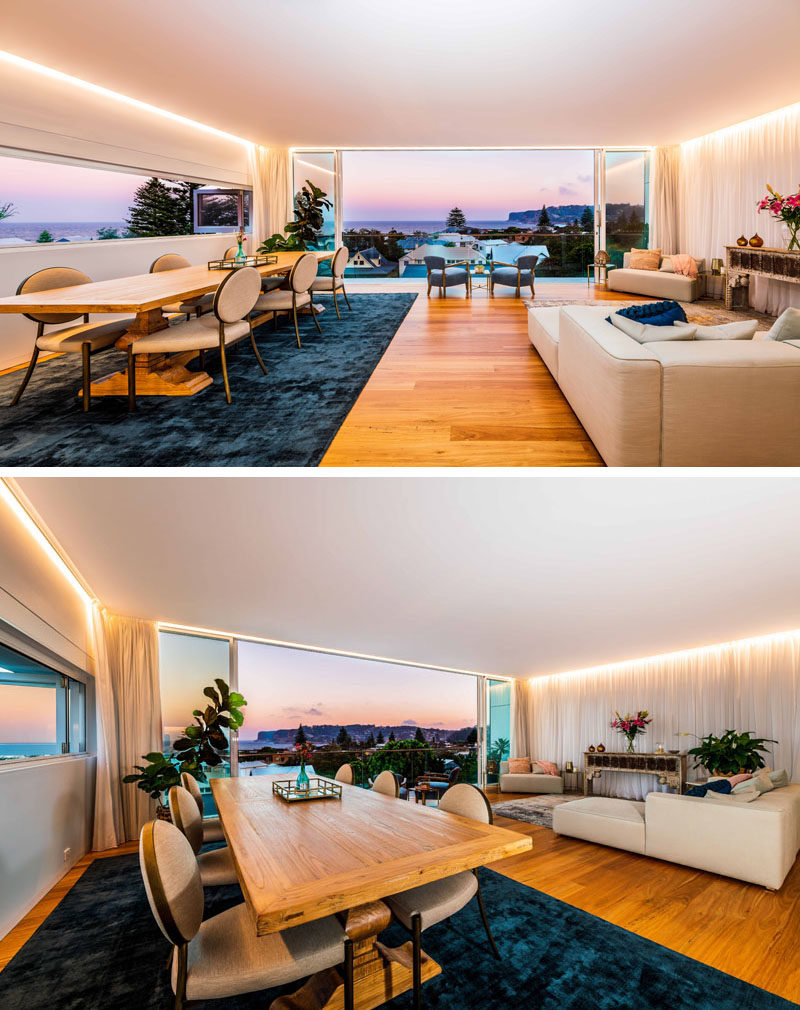 ---
The studio has wall-to-wall and floor-to-ceiling sliding glass doors that lead onto a balcony, and invite the outside in when opened, but also provides solid protection from the storms which blow off the ocean.
The studio also has a bathroom, wet bar and office storage, all set at the rear of the building, along the back wall.
---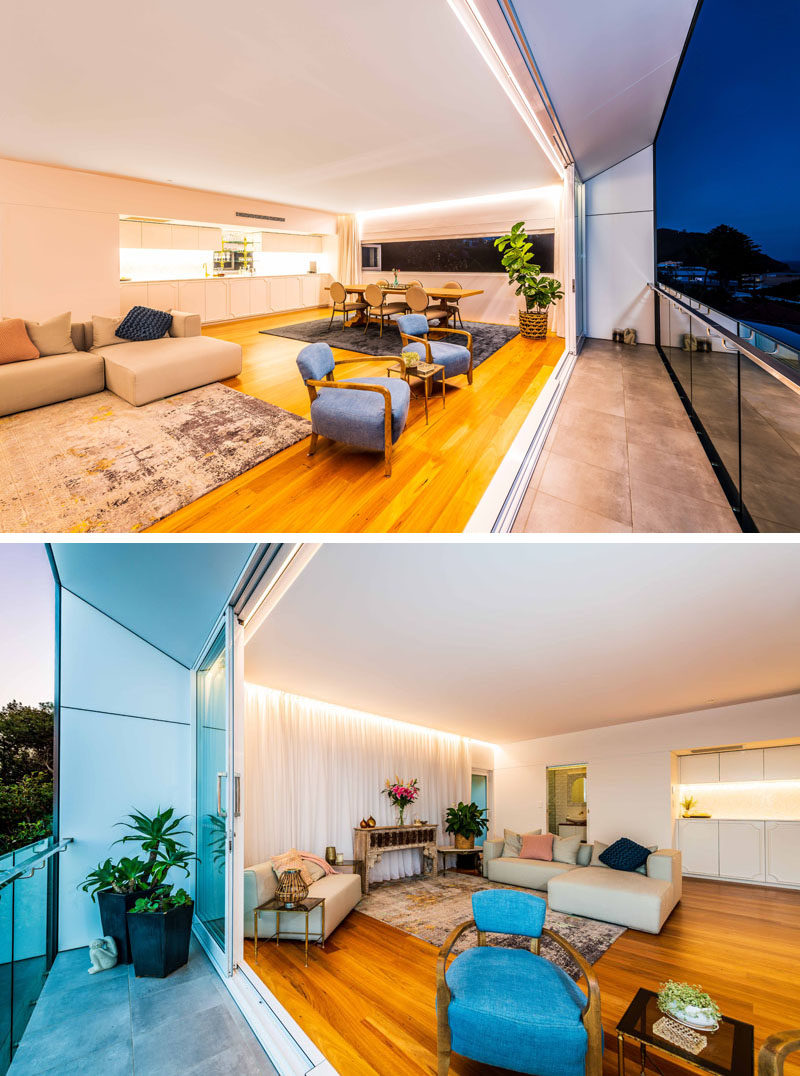 ---
Full height backlit curtains, which run the length of three walls provide privacy day or night and soften the space. Strip lighting running the perimeter provides soft diffused light in the room.
---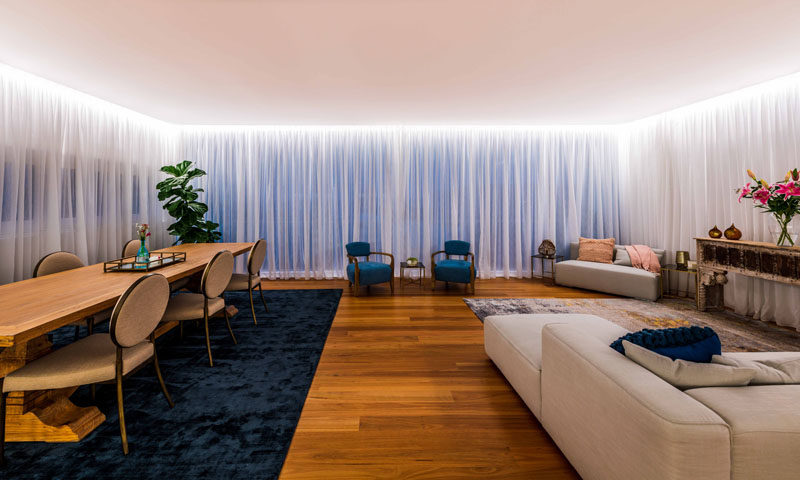 ---
Along the entire northern wall of the studio are a commercial grade set of bi-fold windows, which overlook the neighborhood.
---
Top photo by Keith McInnes Photography | Bottom photo by by Matt Thitchener Photos
---