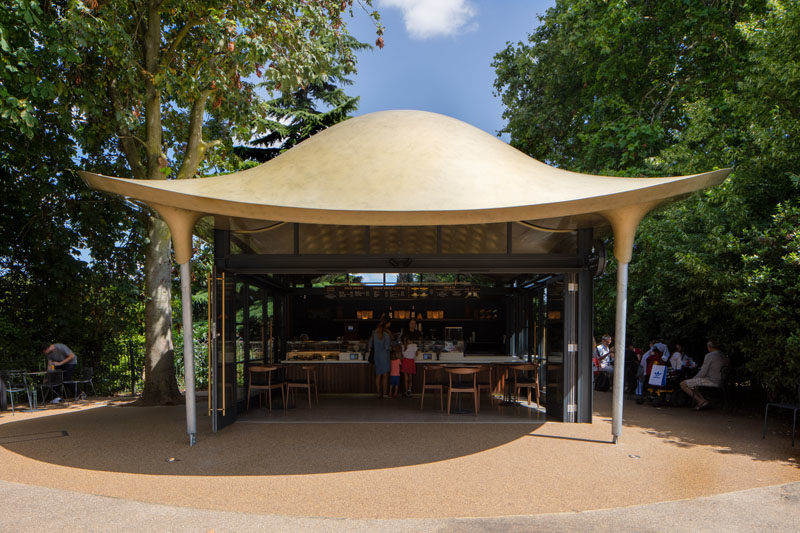 Architectural and design firm Mizzi Studio, together with artisan Italian café operators, Colicci, have recently completed the Serpentine Coffee House in London, England.
Located between the Serpentine Galleries, with views across the Serpentine Lake and out towards the Princess Diana Memorial Fountain, the coffee house provides an immersive architectural resting, refreshment, and contemplation point.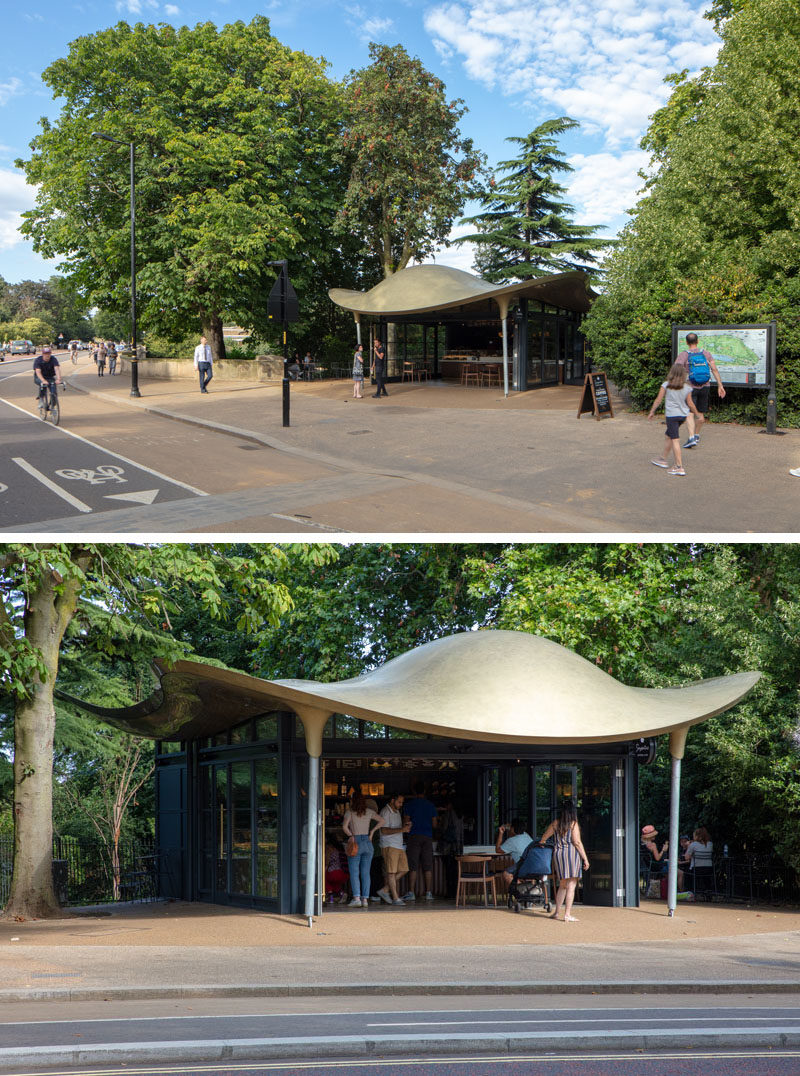 ---
The design of the coffee house's roof is inspired by a stingray's flight through water. The open, semi-transparent glass pavilion also evokes pagoda architecture traditionally seen in Japanese tea houses.
---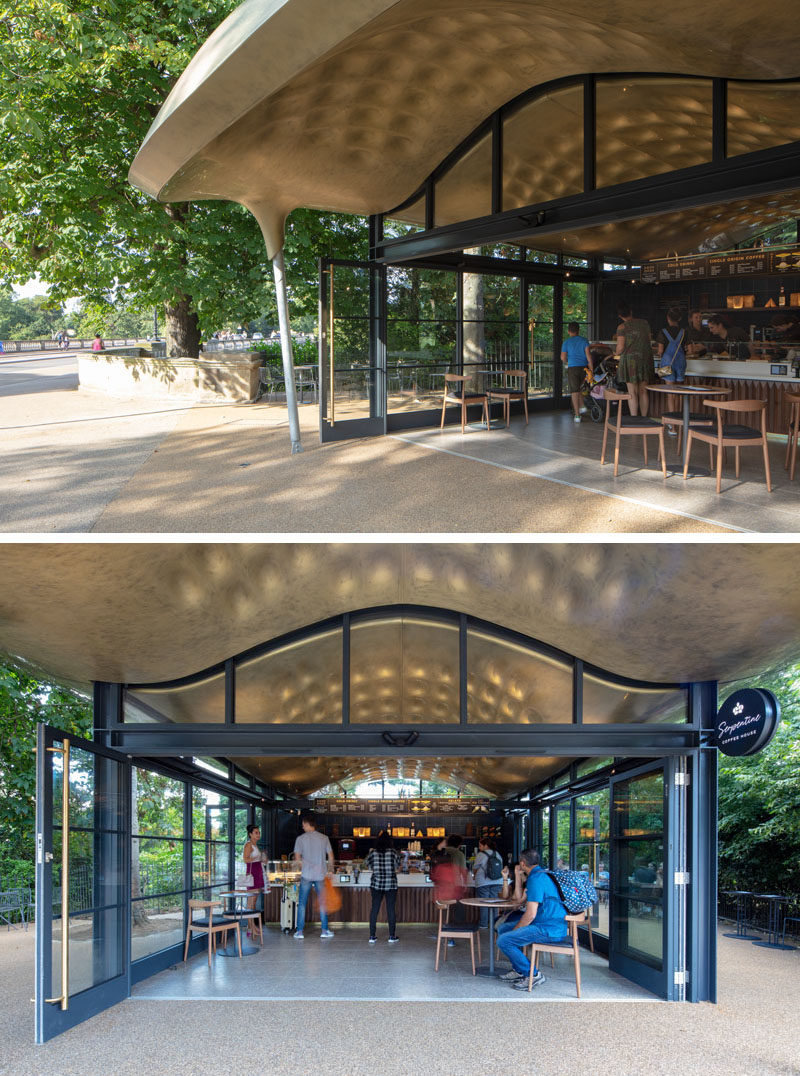 ---
The undulating canopy, designed to respond to the movement of the lake, has been hand-painted using specialist techniques to give an aged-brass finish, and is intricately textured on the underside with snakeskin-inspired, coffer-like dimples.
---
---
Tapered towards its edges, it cantilevers over the glass structure below to create extensive open-air seating, for people to sit under and around it, within the parkland.
---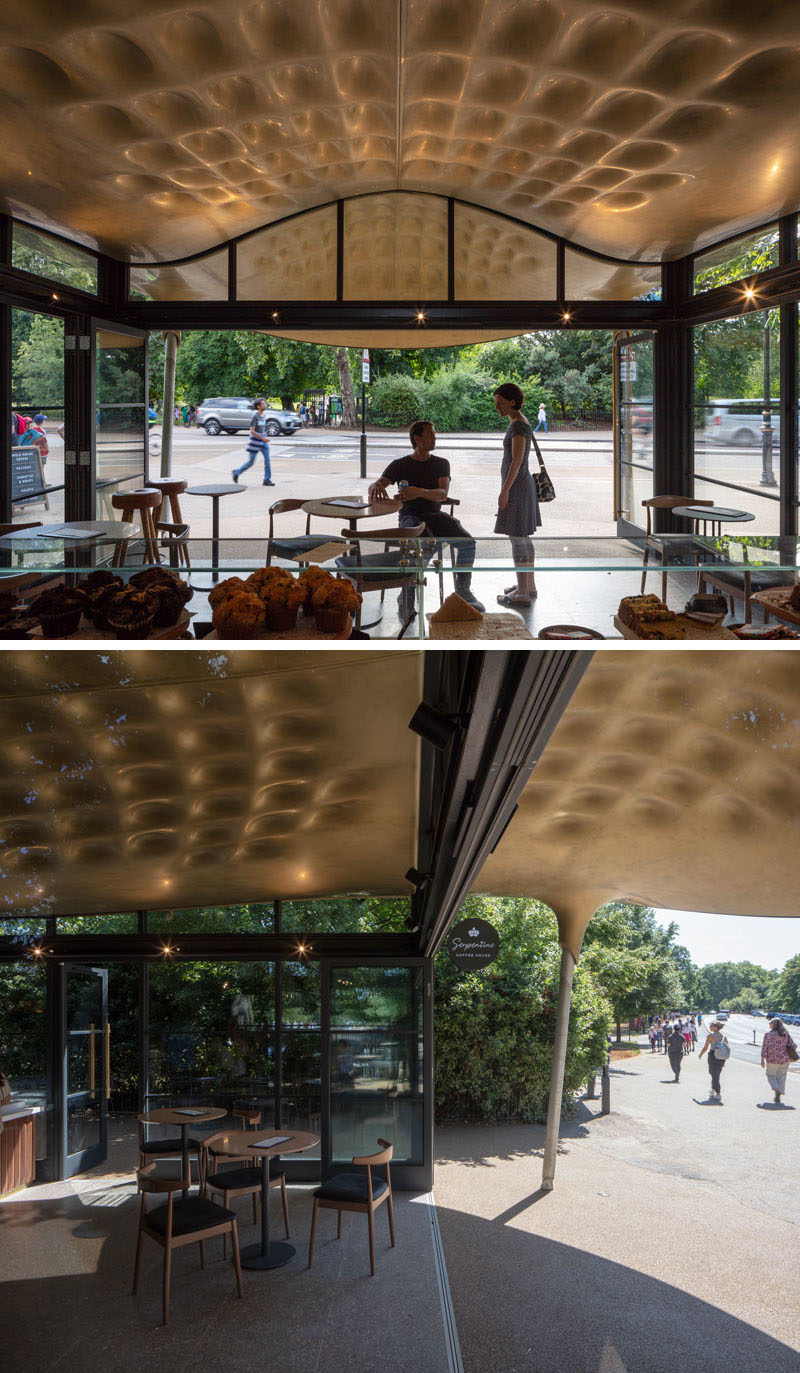 ---
To realise the complex fluid form of the 11 x 9m canopy, Mizzi Studio worked closely with Arup engineers and manufacturer mouldCAM to develop a structural external skin reinforced with carbon and glass fibre, and manufactured using a large format 5-axis CNC milling machine.
---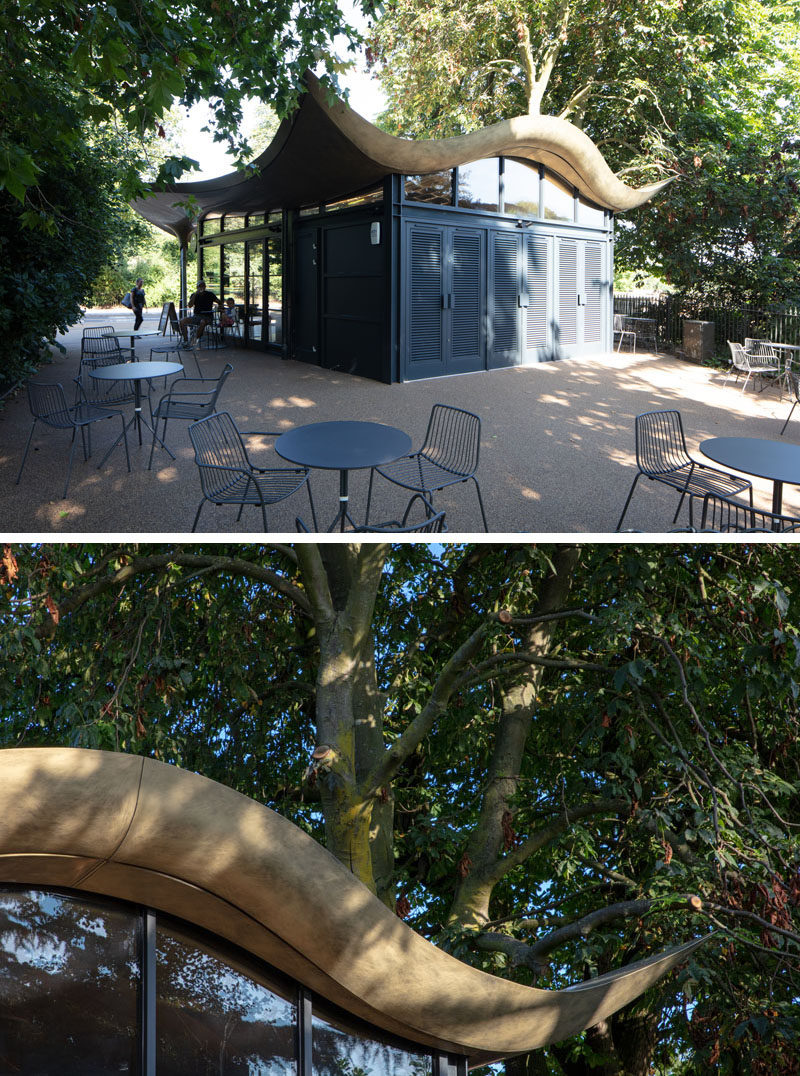 ---
Get the contemporist daily email newsletter – sign up here