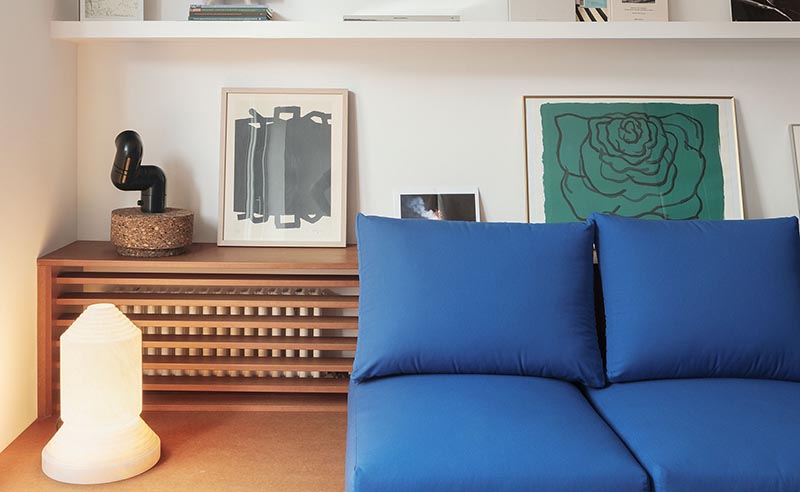 When Marina and Andy of MH.AP Studio were tasked with the interior design of an apartment in Barcelona, they paid special attention to the living room, where they had to think of a way to hide the radiator.

Their solution was to design a custom shelving unit that would run behind the sofa and hide the radiator in plain sight.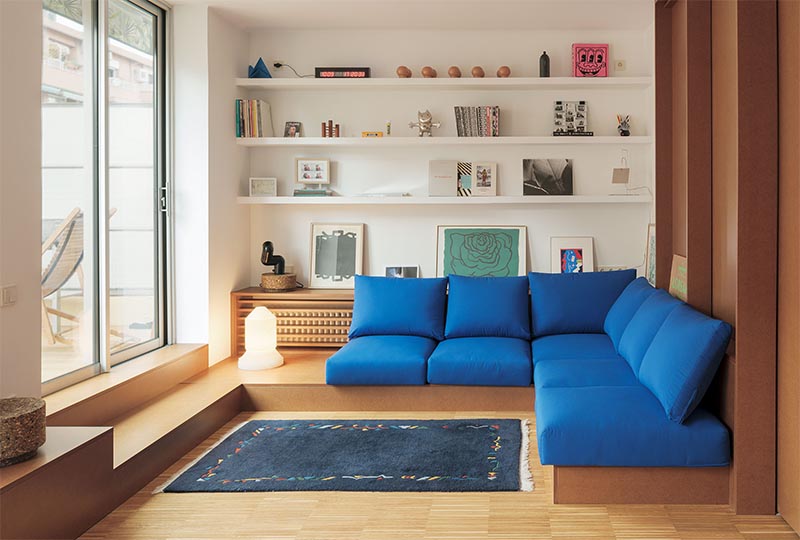 The shelving unit is made from a matte-finish MDF, has a wood slat front to allow the heat to escape, and a solid surface for displaying decorative items.
Photography by Luis Diaz Diaz | Architecture: MH.AP Studio | Construction: Triflex