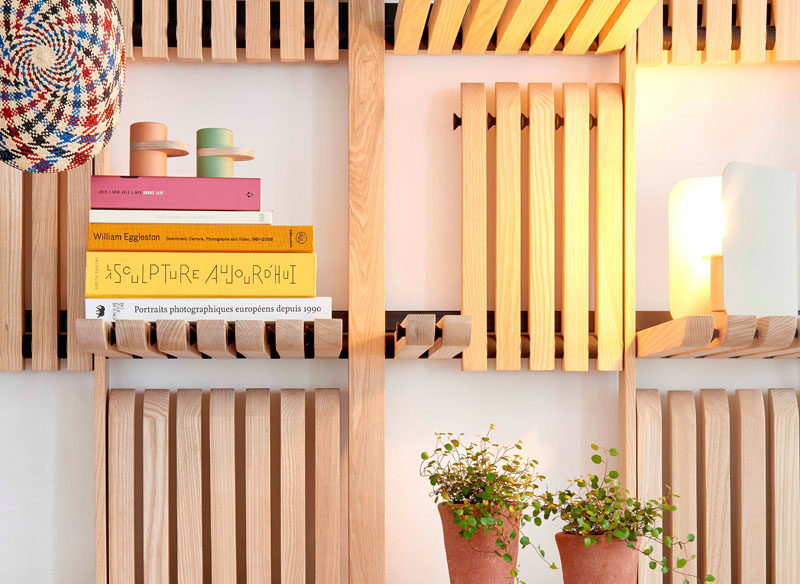 Designer and architect Artem Zakharchenko-Halytskyi has created 'GATE', a modular furniture system designed for walls.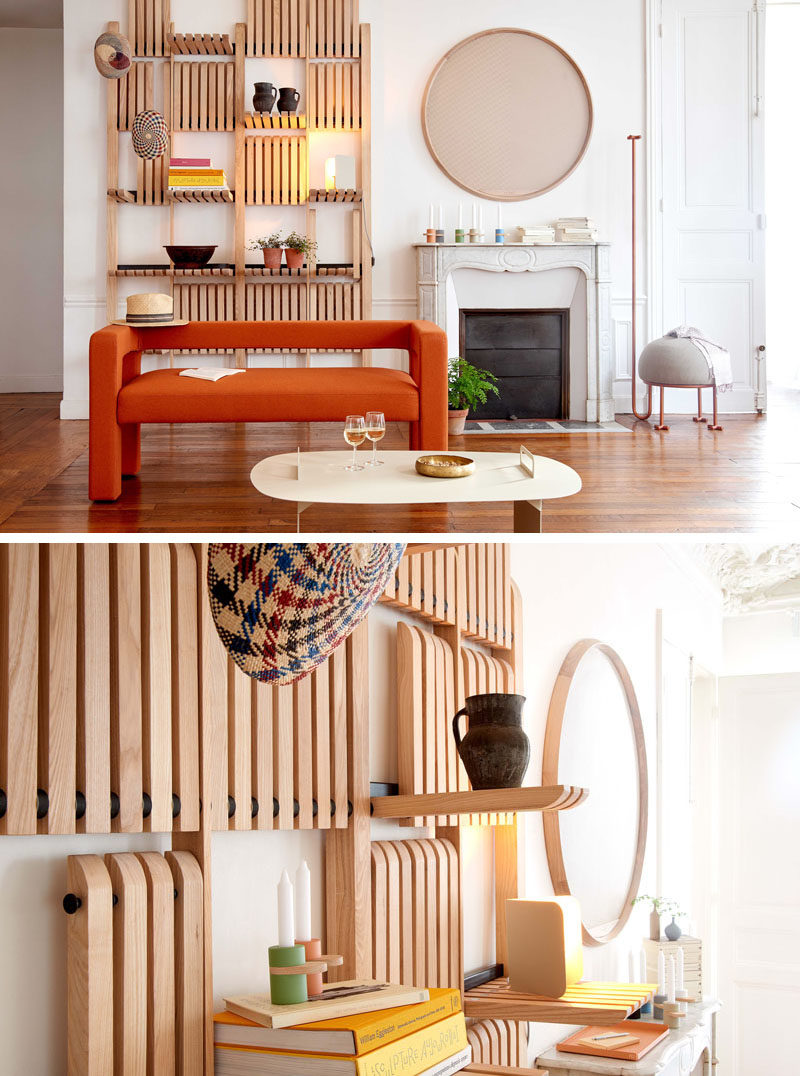 ---
Manufactured by BORISOV, the shelves are made of solid ash blades and can be operated with a single touch, with a system of magnets allowing them to stay in a vertical position.
---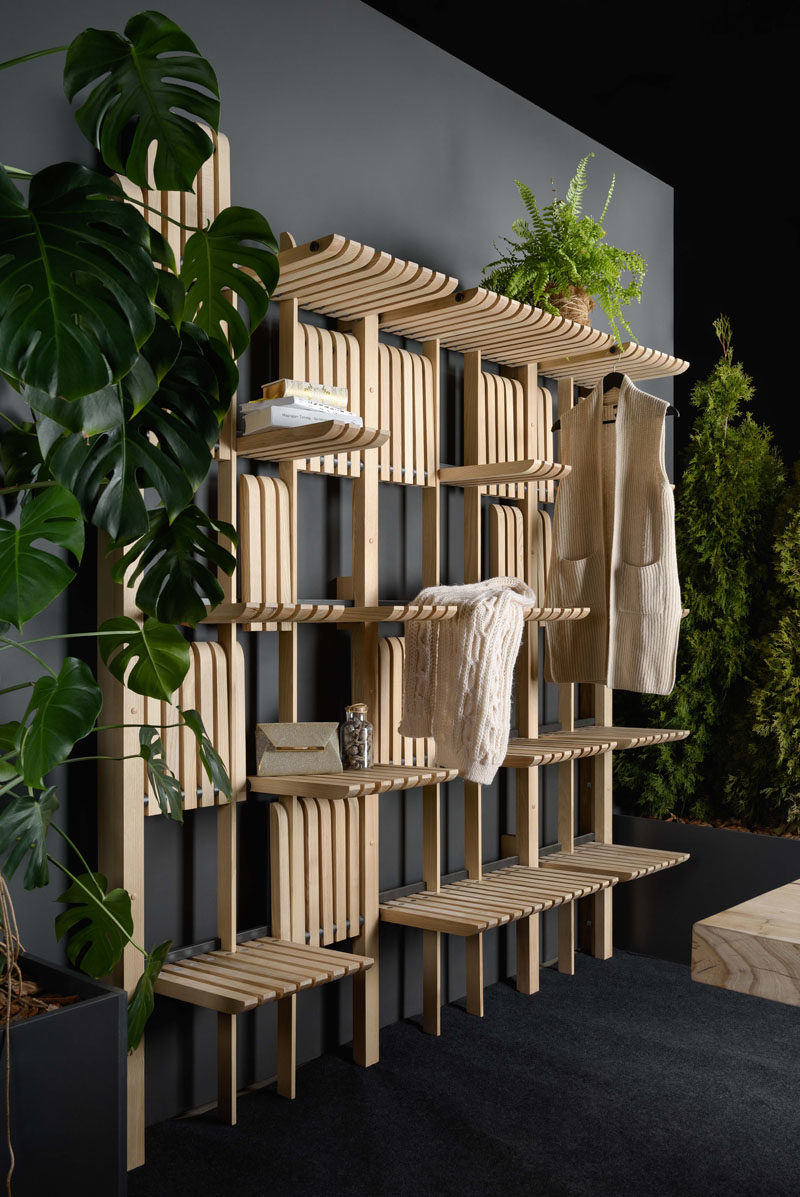 ---
Depending on its use, the blades can be lowered or folded as needed, come in five widths, and two depths. The gap between the shelves can also be used to hold wine glasses.
---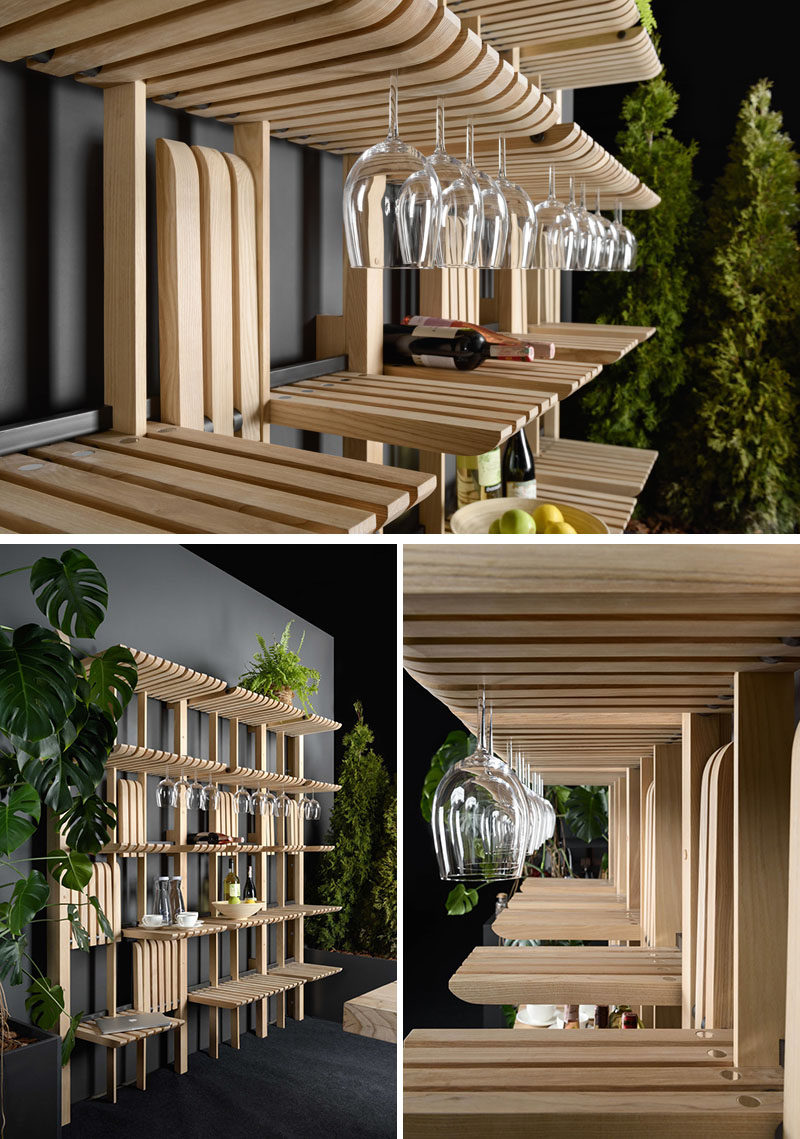 ---
Also designed as part of the collection, is a wall desk or vanity unit, that allows the desk / table section to be folded up when not in use.
---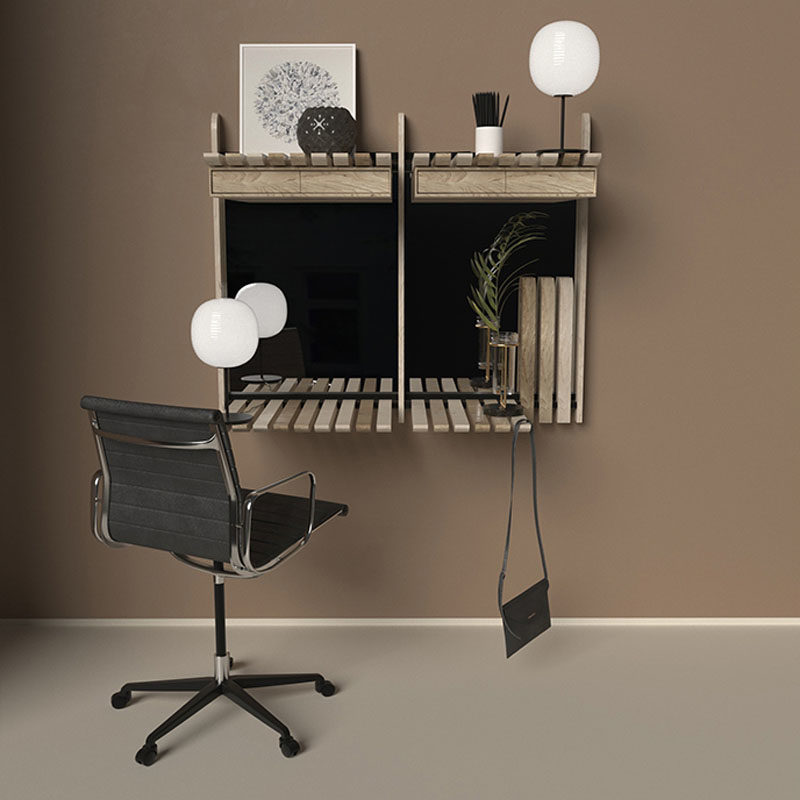 ---
Get the contemporist daily email newsletter – sign up here