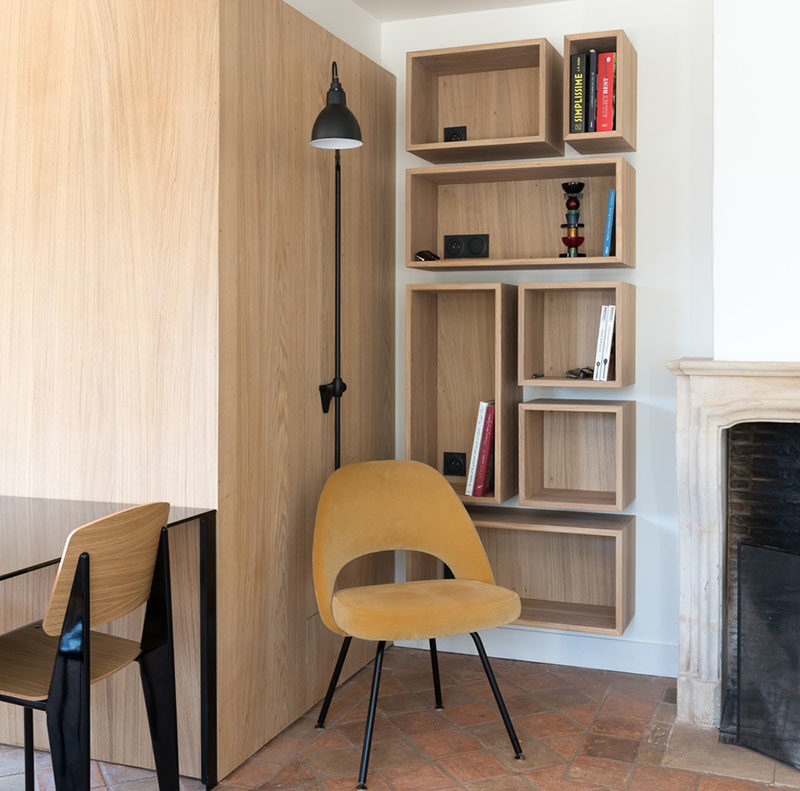 Photography by Mickael Martins Afonso
When Martins | Afonso atelier de design were tasked with renovating a house in France, they decided to create a bookshelf using a collection of floating wood boxes.
The designers used solid oak wood to create a collection of boxes in a variety of sizes, that were then hung like a gallery wall.

Due to the depth of each individual box, they created a place to store books and home decor items, on what would otherwise be a plain and empty wall.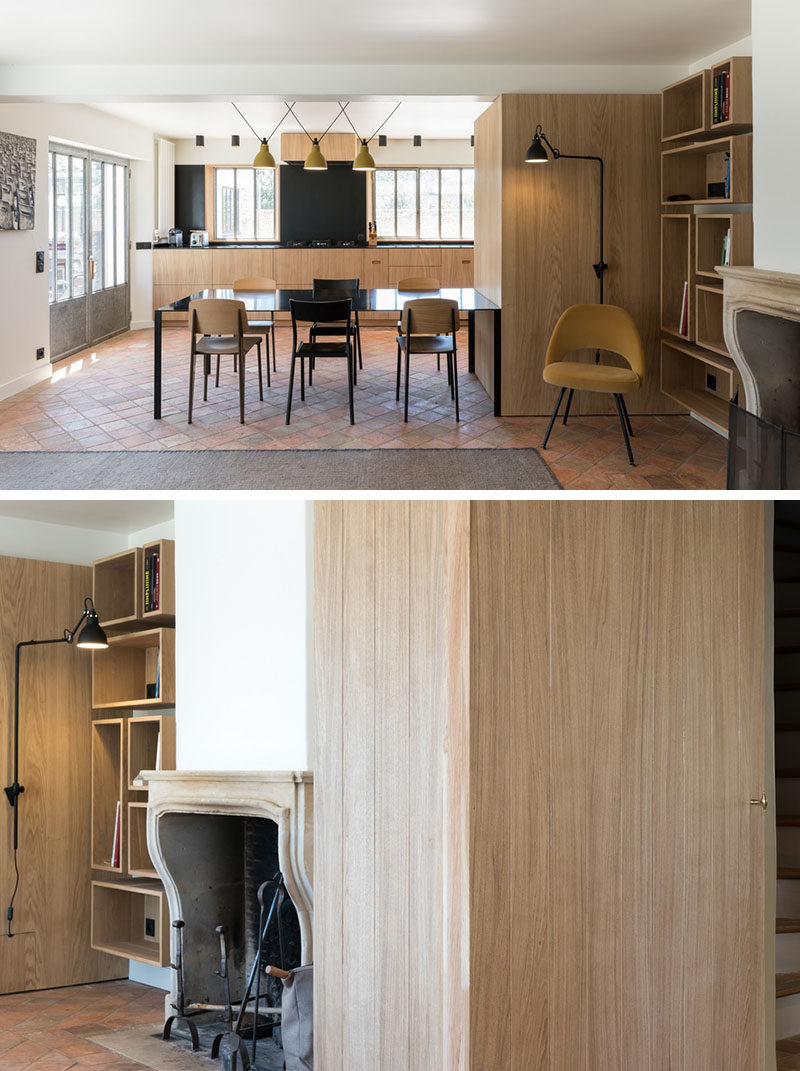 Photography by Mickael Martins Afonso
---
The various sized floating boxes have also been designed to perfectly align with the boxes next to them, creating an overall organized display shelf, that also lines up with the adjacent wood wall.
---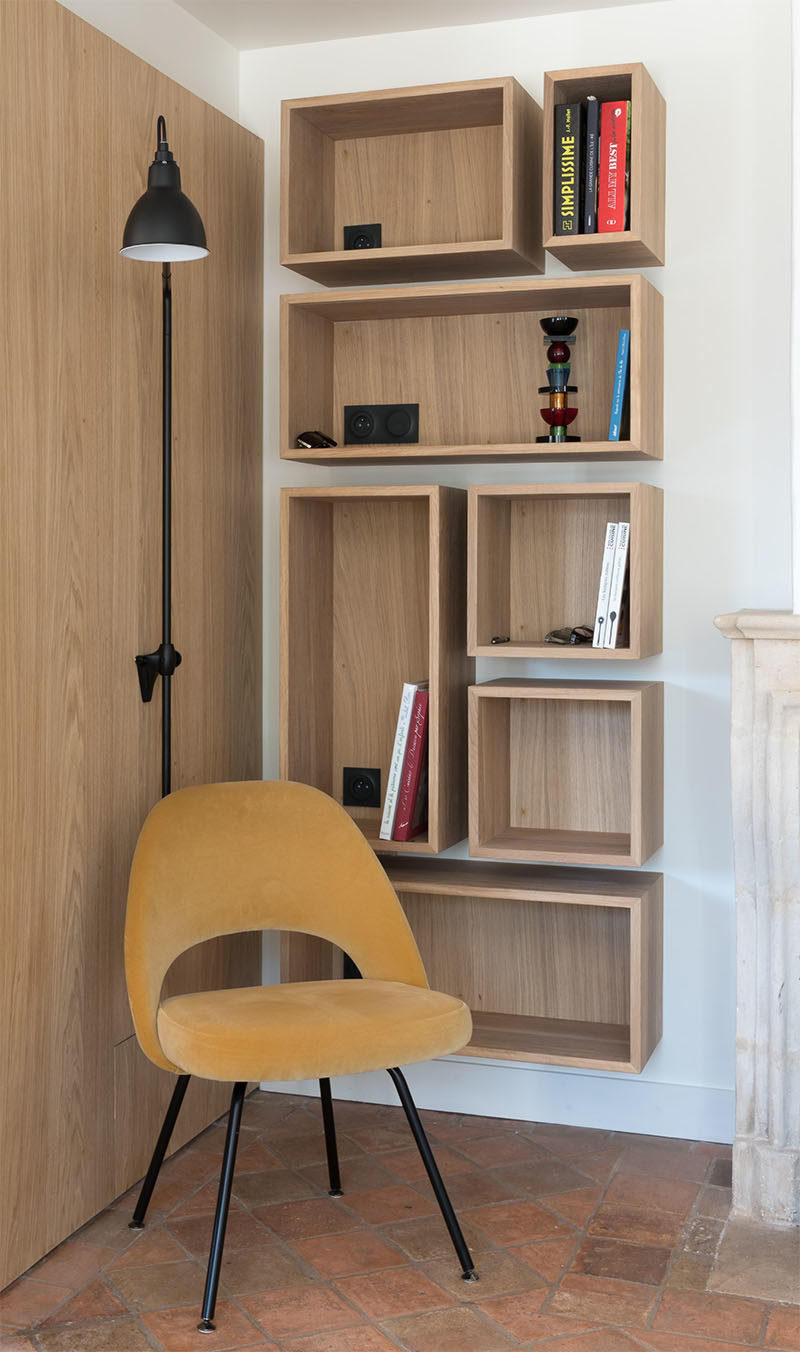 Photography by Mickael Martins Afonso
---
Get the contemporist daily email newsletter – sign up here