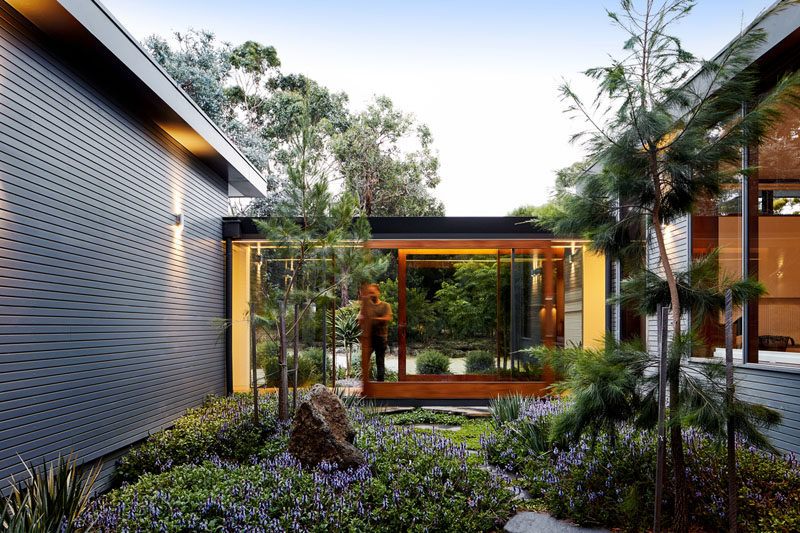 Tim Spicer Architects have completed the renovation and extension of a house, originally designed by architect Hugh Tuffley, that's located in Shoreham, a seaside town south of Melbourne, Australia.
Additional windows and skylights were introduced into the existing building, which provide views of the new courtyard garden, designed in collaboration with Fiona Brockhoff.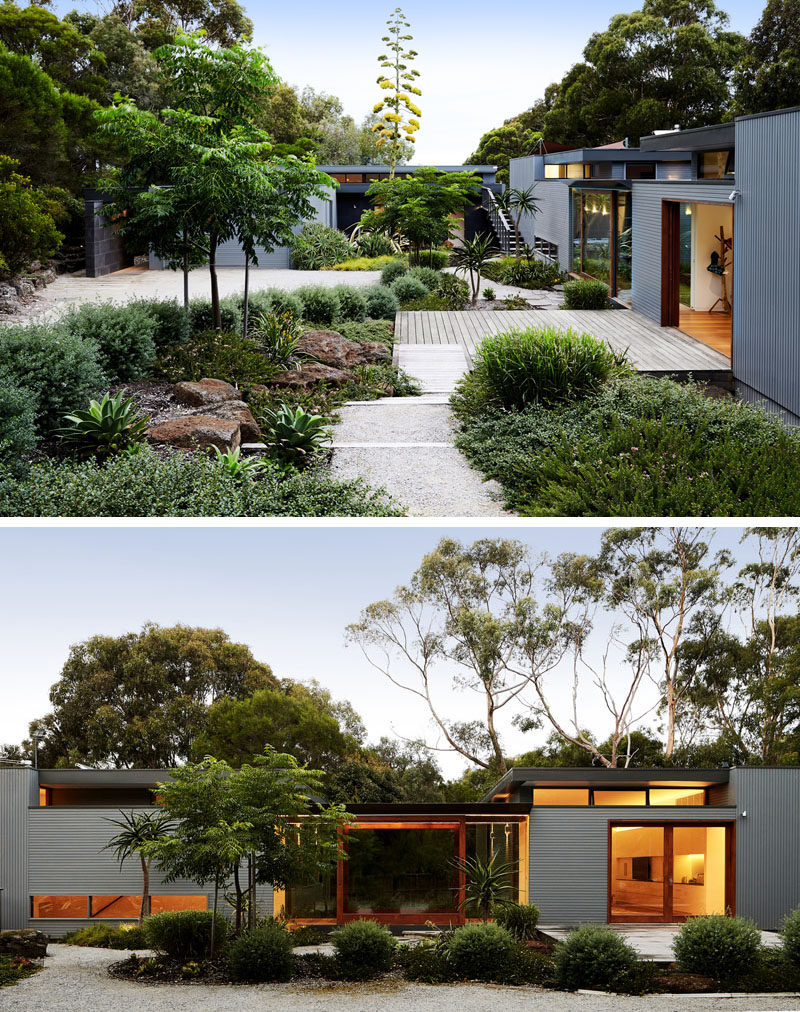 ---
To accommodate the client's children, grandchildren, and friends who regularly come to stay, the owners required additional bedrooms, bathrooms, and play areas, which were included in a new extension.
---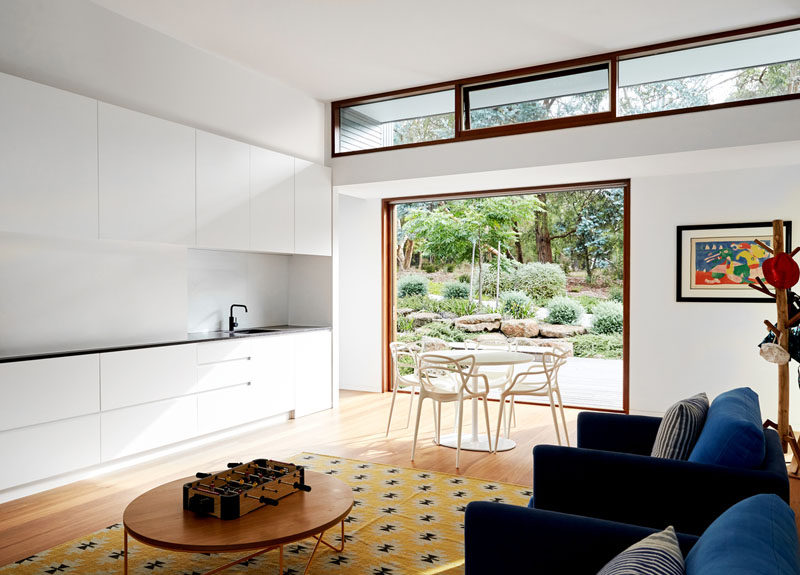 ---
In the living room, there's a fireplace with built-in wood storage and wood bookshelves, while three doors adjacent to the sitting area, open up to the landscaped courtyard where there's an outdoor dining area.
---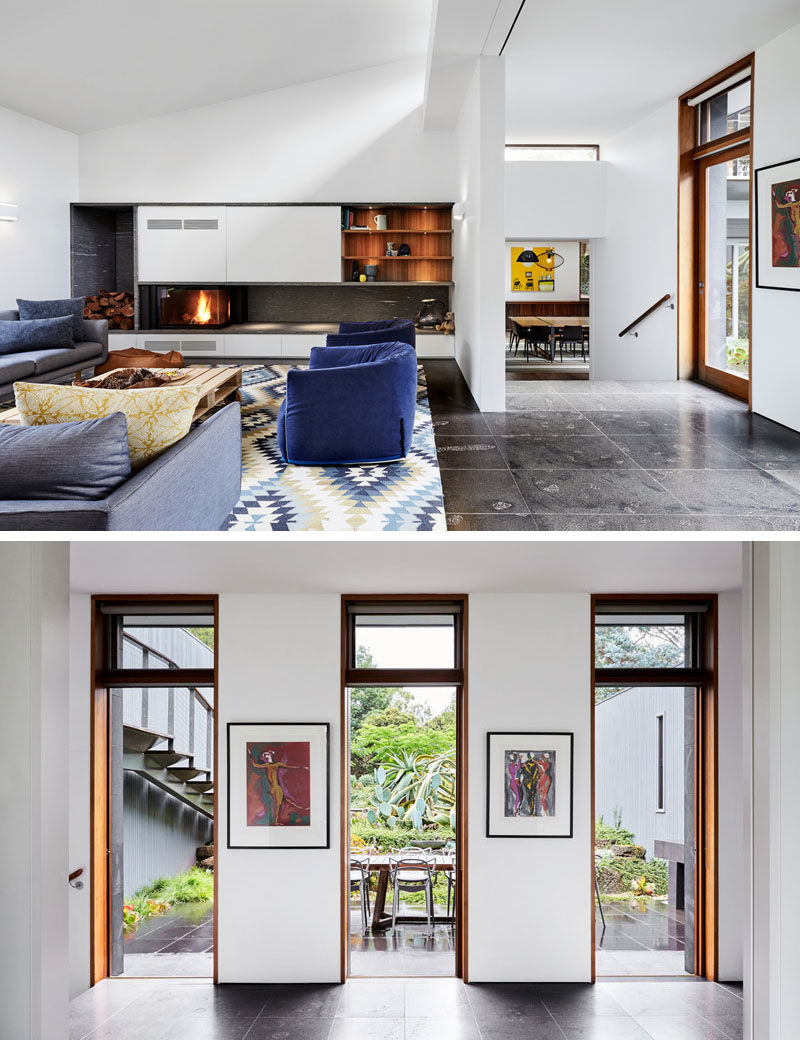 ---
The kitchen also received an update, where the existing natural tones of the building were retained, but with modern detail that updated the aesthetic.
---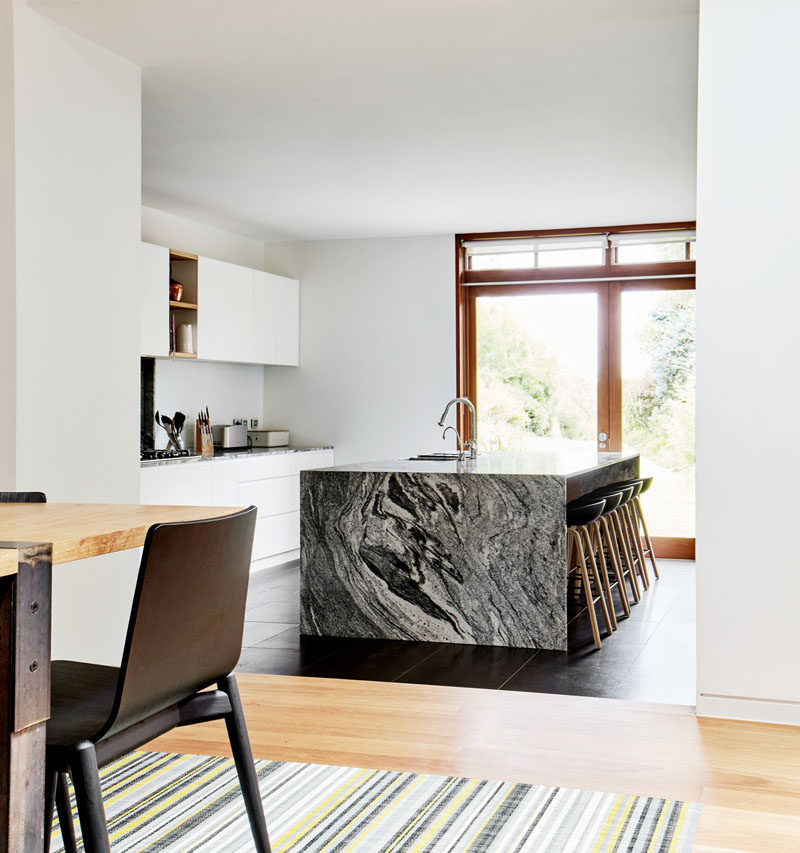 ---
In the bathroom, the walls have been covered in a three-dimensional white tile, creating visual interest.
---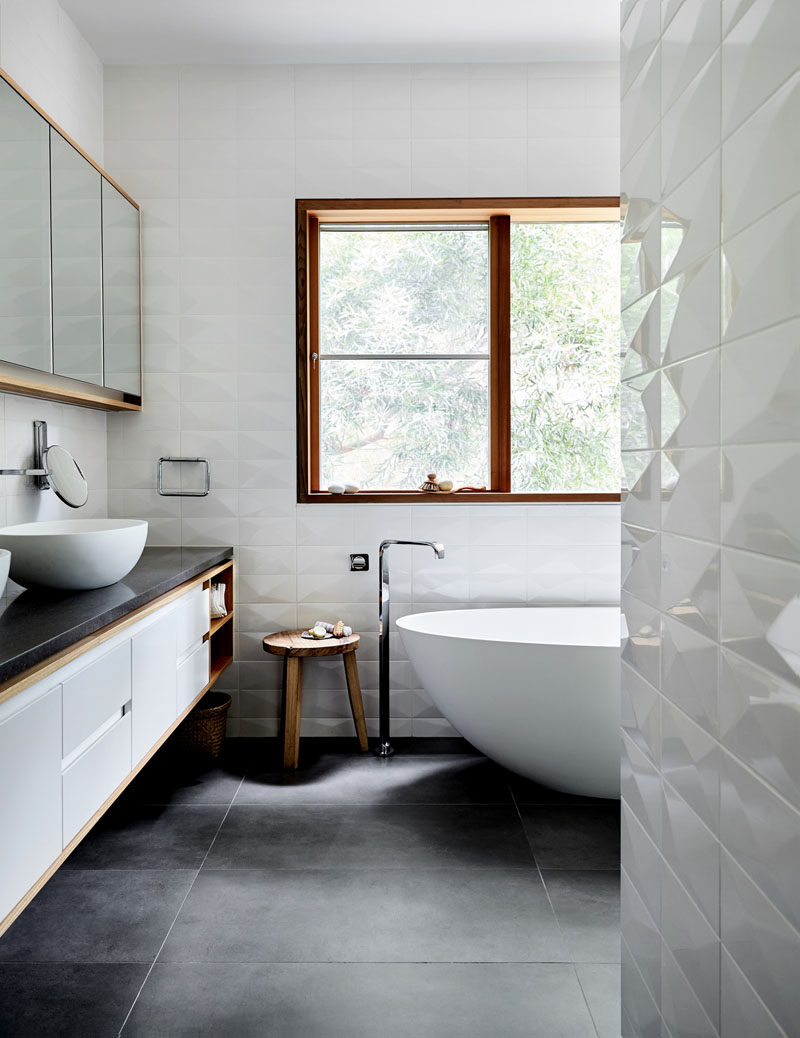 ---
Back outside, we see a new external staircase was added to the home to provide access to the existing rooftop deck.
---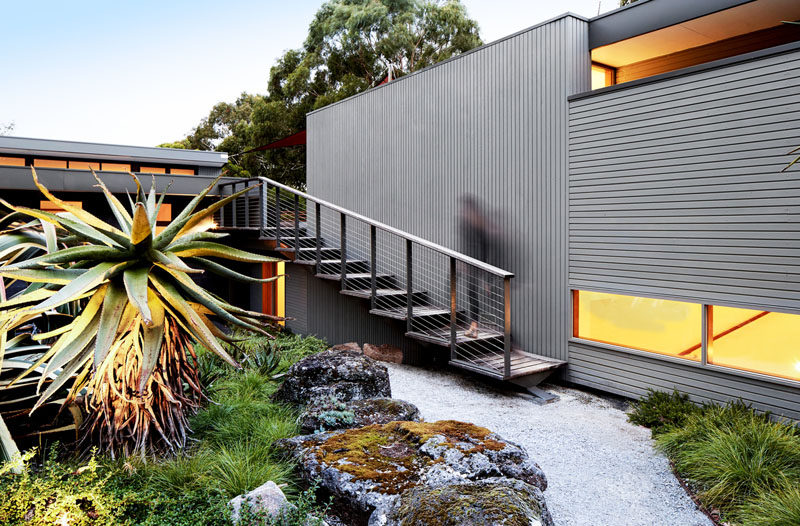 ---